In the latest of our Horses That Made History series, we pay tribute to the outstanding Mill Reef. This article was first published in the summer of 2019.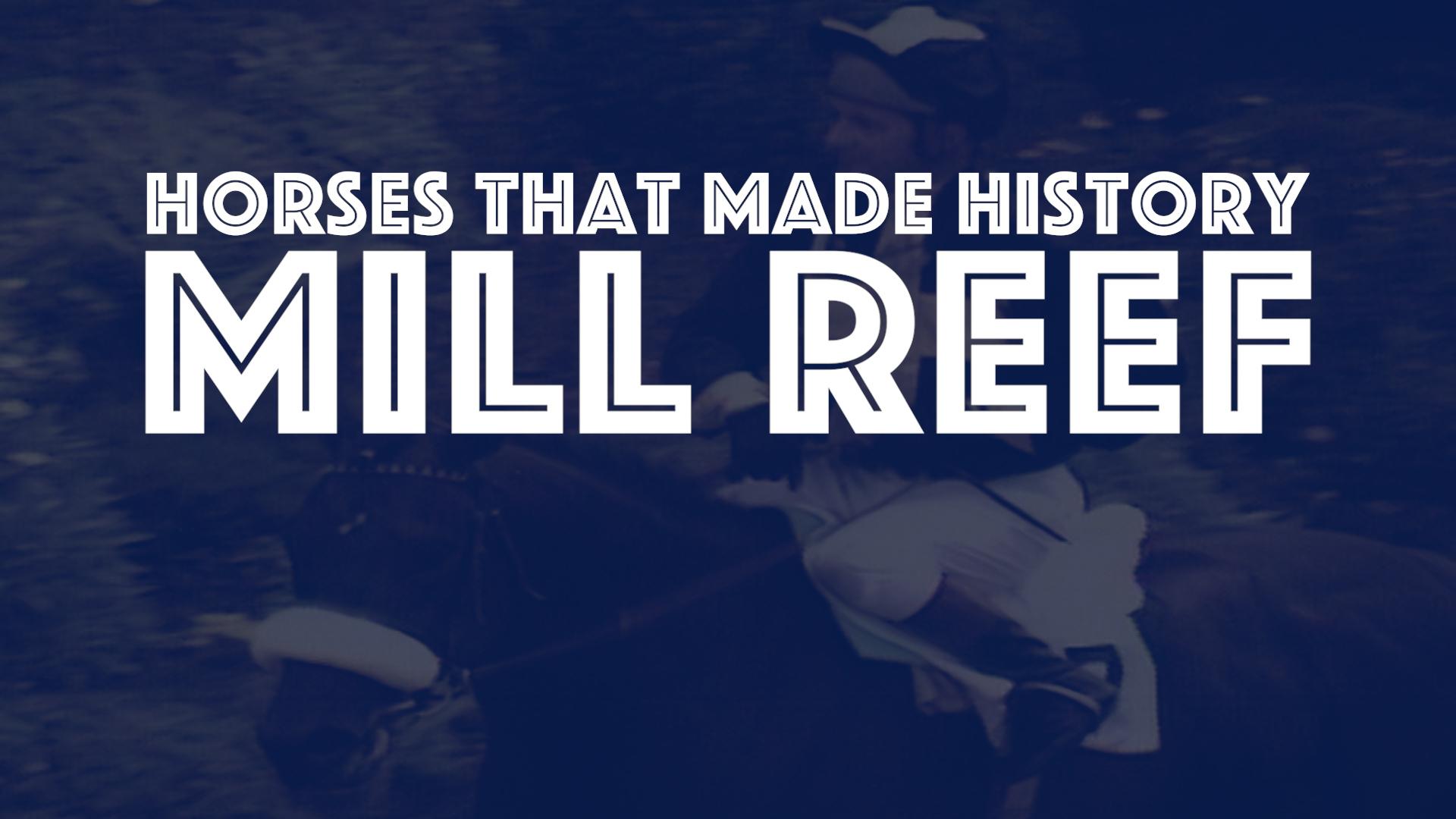 Ian Balding only realised that something out of the ordinary was in his midst the first time he invited Mill Reef to have a proper gallop.
The small but compact American-bred colt, who stood 15.2 hands, had proved a model pupil as a yearling and in all his early work but the trainer was in no rush to see how big his engine was.
This was effectively day one at school and his instruction to John Hallum, Mill Reef's work rider, was to merely get upsides his lead horse and then "just let him go a stride faster".
Everything went perfectly to plan to plan, apart from the part where Mill Reef moved alongside his companion and then breezed about 20 lengths clear.
"John, I told you to just go a stride faster," the exasperated trainer said as horse and rider walked back towards him. "Guvnor, I promise you, that's all I was doing," Hallum replied.
It was the precursor to Mill Reef establishing himself as a brilliant two-year-old in 1970, and then champion three-year-old the following summer when he won the Derby, Eclipse, King George and Arc. His campaign as a four-year-old began with more of the same before an injury on the same Kingsclere gallops cut short his career.
Mill Reef won by four lengths on his debut at Salisbury and a six-length romp in the Coventry at Royal Ascot followed before a first defeat in the Prix Robert Papin at Maisons-Laffitte. He apparently suffered an arduous journey to France and was edged out by another exciting young British-trained colt in My Swallow.
Any notion that Mill Reef was merely an early-type who had reached a ceiling was dispelled in his next race, the Gimcrack Stakes at York.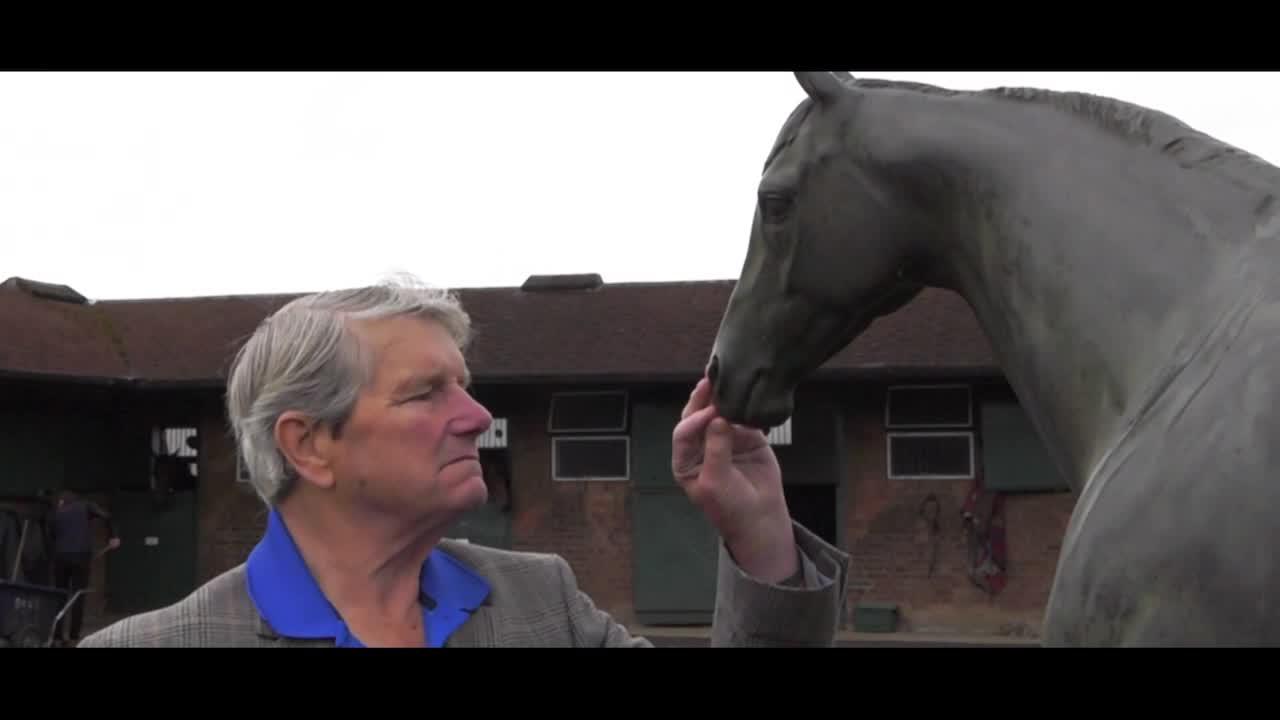 Watch part one of Tom Stanley's interview with Ian Balding about Mill Reef last year
Balding had reservations about running him on the prevailing heavy ground but owner-breeder Paul Mellon was keen to run and his colt, named after the luxurious Mill Reef Club in Antigua, powered home by ten lengths from Green God with Geoff Lewis, who was to ride him in all 14 of his races, sitting motionless.
It was a performance that had a wow factor and gave an early indication of his stamina reserves.
He was less emphatic when winning following up at Kempton before signing off the year with an impressive four-length triumph in the Dewhurst Stakes.
The two-year-olds were a vintage crop the year Nijinsky was winning the Triple Crown. My Swallow, unbeaten in seven races, was officially rated the best, 1lb superior to Mill Reef who in turn was himself 1lb higher than the unbeaten Brigadier Gerard, the Middle Park Stakes winner.
Debate over which of the trio was best was resolved, to a degree, in the 2000 Guineas the following spring when the trio met for the first and only time.
Mill Reef had won the Greenham on his return and went off 6-4 favourite but in the first Classic of the year he had to play second fiddle to Brigadier Gerard (11-2), with My Swallow (2-1) third. More of the winner in a future chapter of Horses That Made History but, suffice to say, he went on to win 17 of his 18 races and prove himself one of the all-time great milers.
"I thought Mill Reef was the best two-year-old I had ever seen and therefore if he didn't win a Guineas I would never win a Classic," a deflated Balding said. "I just couldn't get over it when he was beaten. It was such a shock."
Later that day, Lewis suffered a fall that left him in hospital. Balding visited him and expressed how disappointed he was that Mill Reef had been beaten. The patient cheered his visitor by saying he was certain he would go one better in the Derby.
Lewis was right, and Mill Reef was to never lose again.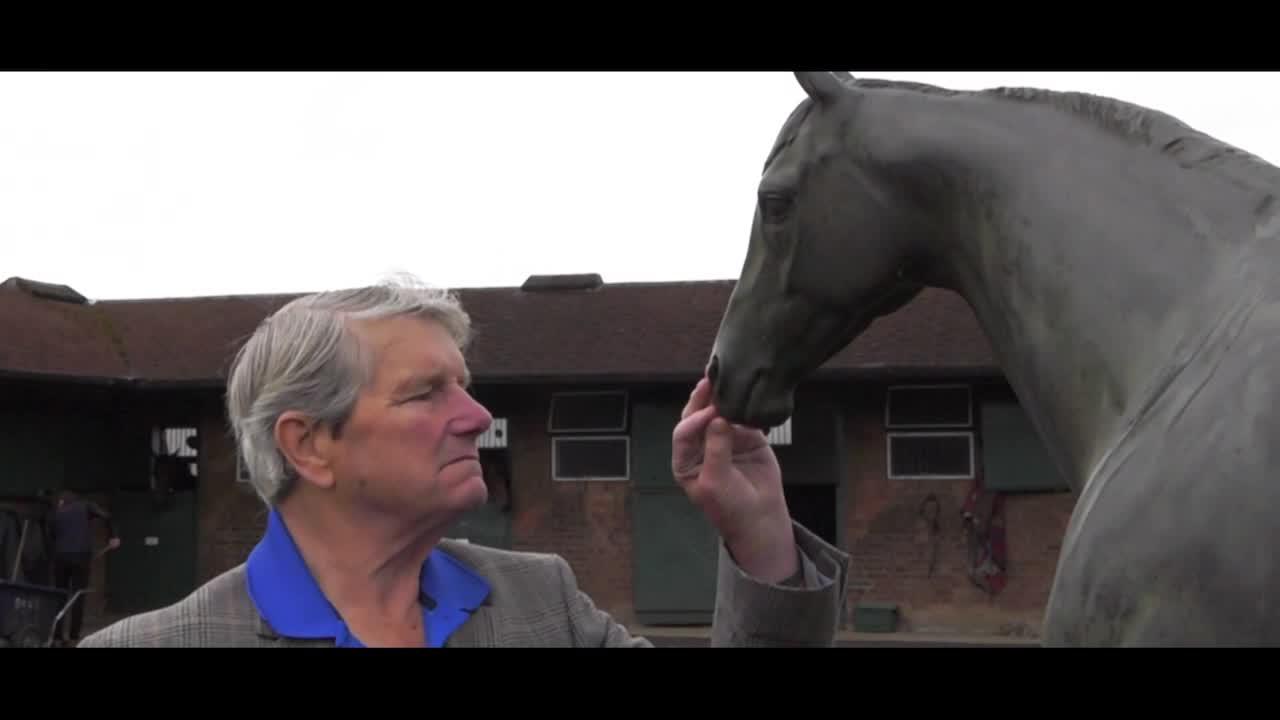 Watch part two of Tom Stanley's interview with Ian Balding
His pedigree pointed to potential stamina limitations but he thrived over middle-distances that summer, winning the Derby (by two lengths from Linden Tree), the Eclipse (thumped smart French raider Caro by four lengths) and King George VI and Queen Elizabeth Stakes (by six lengths from Ortis, the Italian Derby victor).
Fears that his long season might catch up with him when he contested the 50th running of the Prix de l'Arc de Triomphe at Longchamp in the autumn proved unfounded as he won by three lengths from French filly Pistol Packer in a record time.
Kept in training as a four-year-old, Mill Reef won the Prix Ganay back at Longchamp by ten lengths on his return but next time scrambled home by a neck in the Coronation Cup at Epsom. He was subsequently found to be suffering from a virus and as a consequence an eagerly anticipated rematch with Brigadier Gerard in the Eclipse had to be shelved.
Having recovered, connections set their sights on a second Arc success but then disaster struck on the gallops. Mill Reef shattered a cannon bone during a routine piece of work and his life hung in the balance. "The most awful moment of my whole life," Balding said.
Veterinary surgeon Jim Roberts performed a seven-hour operation at the stable. The pins and plates he painstakingly fitted proved a success, with a cast adding further protection. Hallum was at the horse's side for many months afterwards until his recuperation was complete.
"I've never had so much admiration for a person as I had for Jim Roberts," Balding said. "He was the most amazing veterinary surgeon I ever come across. The whole operation was brilliant."
Mill Reef went on to become a successful sire at The National Stud in Newmarket, with his progeny including Derby winners Shirley Heights and Reference Point.
The little horse with bottomless ability died in 1986, with statues of him decorating Kingsclere and The National Stud. The Mill Reef Stakes, a Group two race for two-year-olds, has been run in his honour at Newbury since 1972.