Ryan Moore was hit with a five-day ban for careless riding after Tilsit came out on top in a dramatic climax to the Bonhams Thoroughbred Stakes at Goodwood on Friday.
The stewards inevitably called an inquiry after Charlie Hills' charge hung violently right across to the rail just as he was throwing down his strong-looking challenge at the furlong-pole, badly impeding eventual runner-up My Oberon under Tom Marquand in the process.
Moore managed to get his mount back on an even keel and the 10-1 chance eventually scored by a length and a half from My Oberon, with the odds-on favourite Khaloosy, who also suffered some interference from the winner, a further two and a half lengths back in third.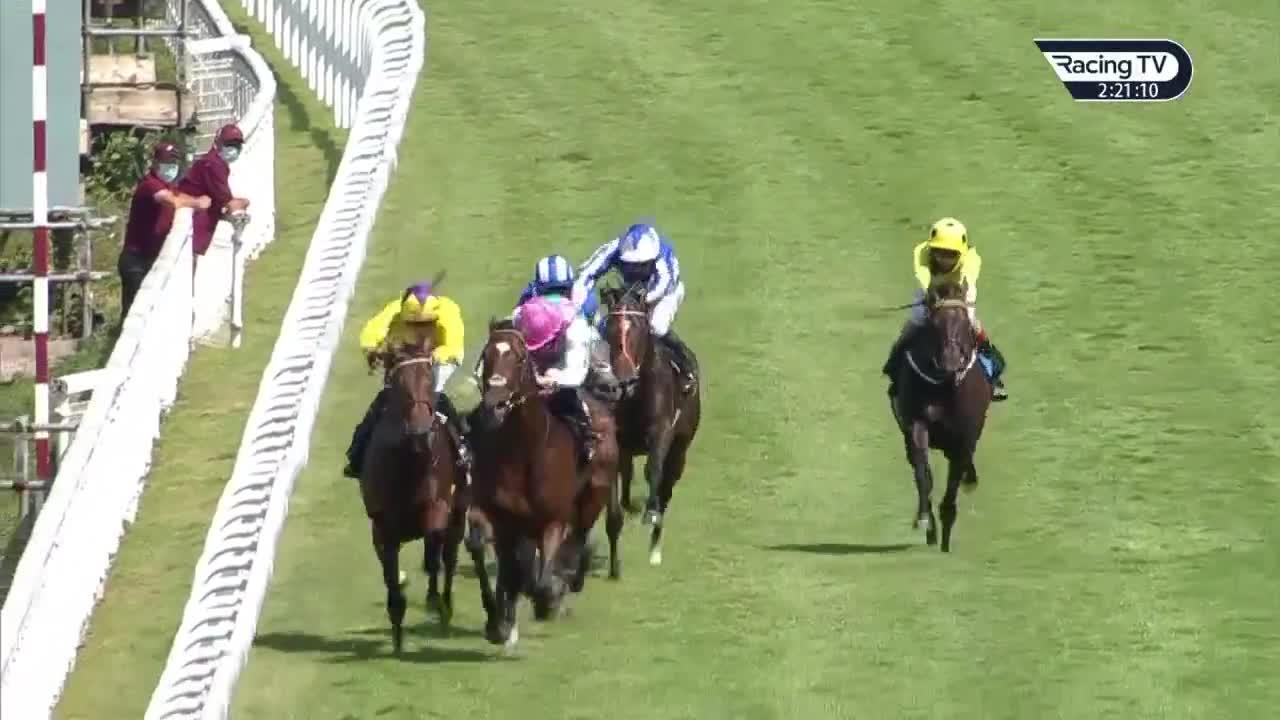 Watch how Tilsit and Ryan Moore caused significant interference en route to victory at Goodwood
However, after lengthy deliberation and both Moore and Marquand giving their views, the stewards decided that placings would remain unaltered, although the officials did rule Moore was guilty of careless riding and suspended him for five days, August 14-18 inclusive.
Analysing the race for Racing TV at Goodwood, Martin Dixon said after the race: "In my opinion, I don't think My Oberon would have won. I think Tilsit would have won the race anyway and, in running, I thought Tilsit was going to win for the last two and a half furlongs.
"He made his move to come and win the race, and he was the best horse in the race."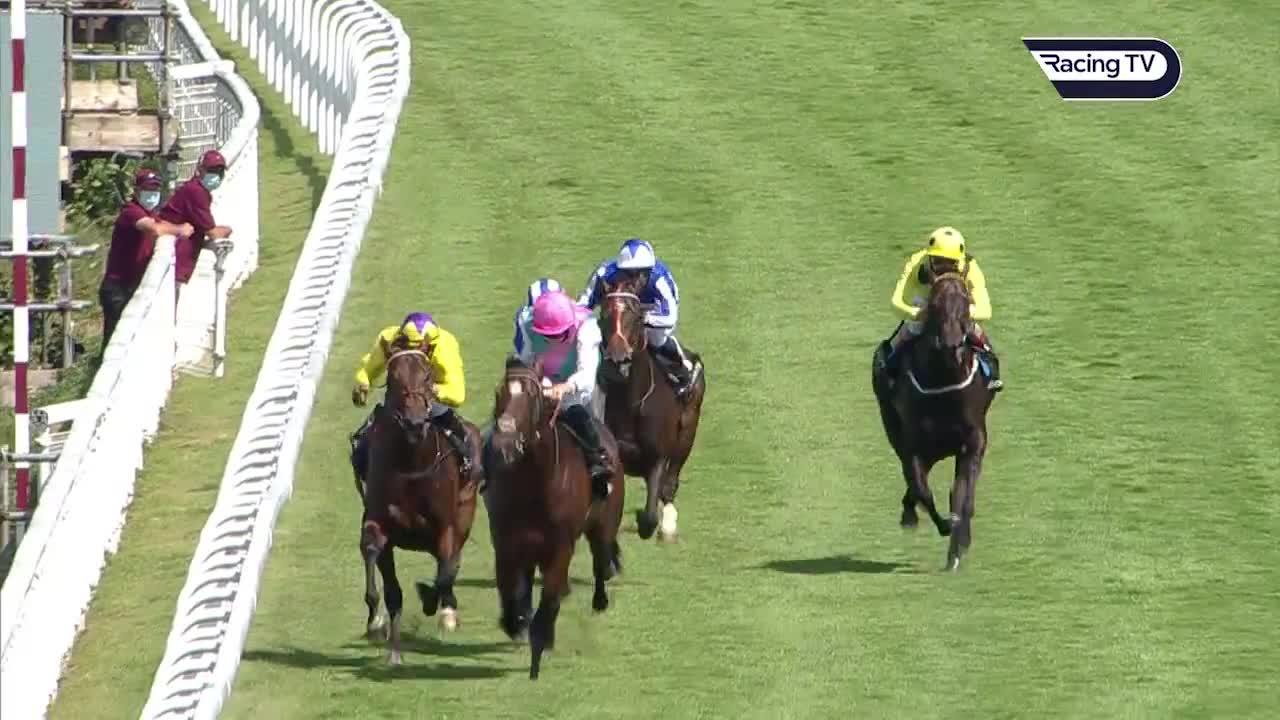 Hear some of what was said in the stewards' room following the incident
Winning trainer Hills said that he believes his three-year-old will get further in time.
Hills said: "It was a big difference for him today, having had two runs at Newcastle and then come to a track like this for his first run on turf, with all the undulations to cope with. He has stepped up really good and I was very impressed with him.
"You never quite know what will happen in the inquiry, but he won by far enough. He is still quite green and immature and he hit the front there and the horse just went straight to the rail."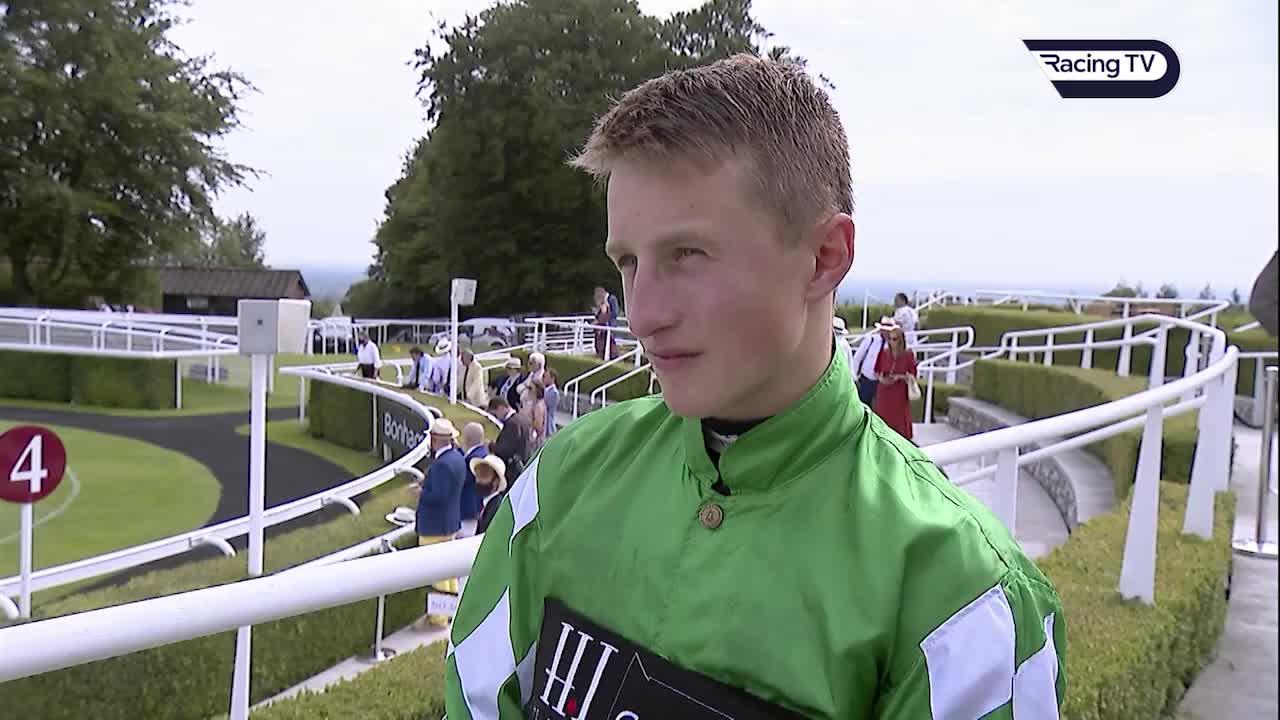 Tom Marquand offers his thoughts about the incident afterwards
On future plans, the trainer added: "There is the option of coming back here for the Celebration Mile. Over the winter we kept calling him 'the Derby horse' but that didn't happen and Covid didn't help that.
"I think he will get further, but if he is good at a mile we might stick at that. There are lots of nice races for him and he has only had three starts so he has got his whole future ahead of him."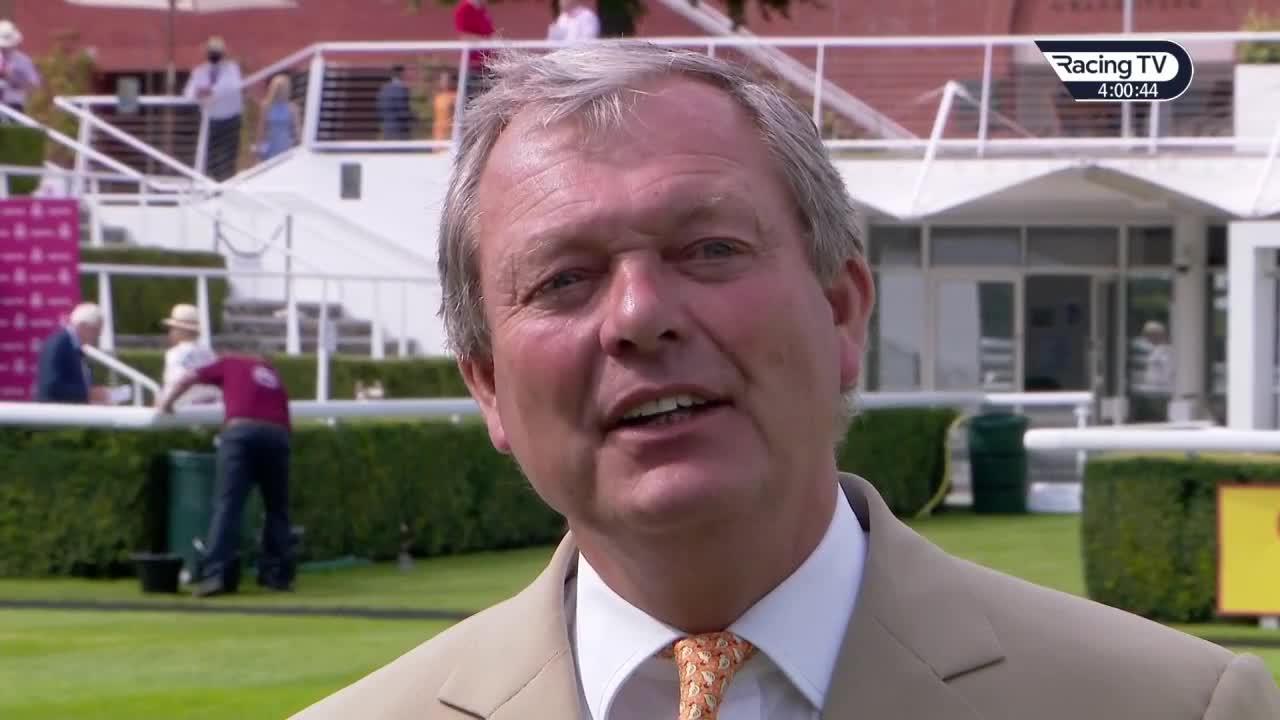 William Haggas discusses the interference Tilsit caused to his charge, My Oberon
Teddy Grimthorpe, racing manager to Tilsit's owner Khalid Abdullah, said: "It was a huge step forward really. He has still got to mature as he is still very babyish and you could see that in the paddock beforehand, but he was much better than he was the previous two times.
"In the race he has handled it pretty well, but he did wander. I wasn't at all optimistic about keeping the race. He was the best horse, there was no doubt about that, and Ryan had his whip in his right hand, but he has just dived in.
"He has some talent, no question. Fast ground is probably the key to him and he certainly looks progressive."
Get your free Racing TV fleece - the latest in our range of high-class Racing TV merchandise! Click here for more details.