There are no guarantees when it comes to playing God with equine genetics. But combining the qualities of a good sire and dam can provide a head start.
The most prolific stallions can perhaps have 200 liaisons a year but many owe their reputations, or are at least significantly helped, by the quality of broodmares who arrive at their door.
Some breeders say mother and father are of equal importance – a 50/50 split. Others will say it is more like 60/40 weighed in favour of the mare's influence.
This week's four-day Tattersalls December Mares Sale featured many who have already made their mark in the breeding sheds, or have the potential to do so.
There were some significant purchases and below were the leading ladies in terms of prices paid. Pictures courtesy of Tattersalls.
PEARLING: 2.4 million guineas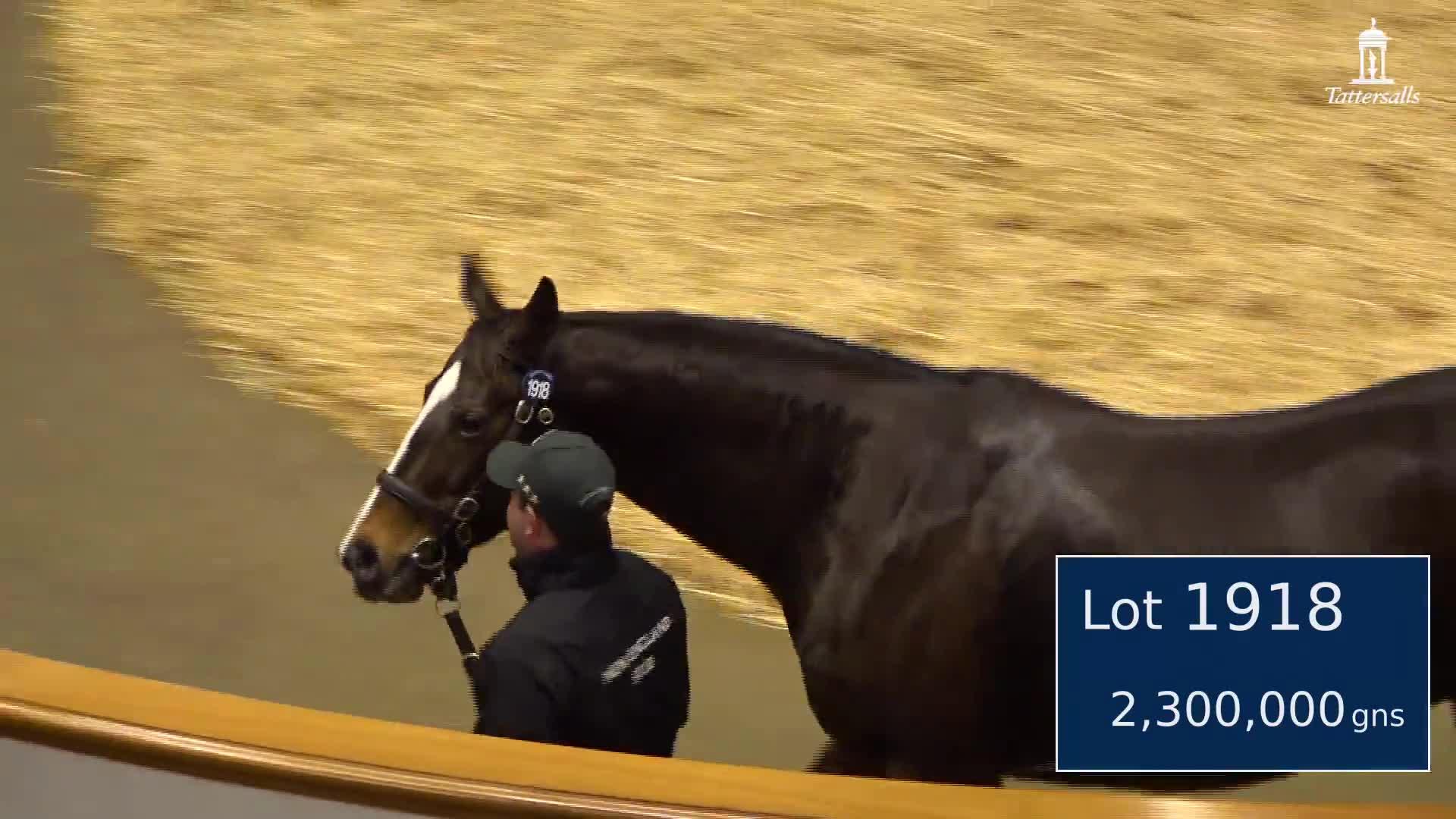 The headline act over the four days.
Pearling was sold in foal to Galileo for 2.4 million guineas to Tony Nerses of Blue Diamond Stud. Underbidders on the sale-topper included David Hanley, of WinStar Farm, and ultimately, Australian-based agent Dean Hawthorne.
Offered by New England Stud, the regally-bred 12-year-old mare is an own sister to Giant's Causeway and is already the dam of three-time Group One winner Decorated Knight.
Imad Al Sagar, who was the successful purchaser and previous part-owner of the mare with Saleh Al Homaizi, said: "She is very special to us and has an exceptional pedigree. I could not let her go.
"Saleh has some serious business commitments coming up and has needed to reduce his interests, but he is a very good friend. We have had some great times with the horses together but things change.
"I am delighted to be able to take this mare home."
BOUND: 2.2 million guineas
The Listed winning Galileo mare, in foal to Dark Angel, was knocked down to Lordship Stud's Ben Harris.
After the sale, Trevor Harris, of Lordship, said; "Luke helped us right from the start and bought La Sky for us who was the dam of Love Divine and Swiss Lake, the dam of Swiss Spirit. This the most expensive horse we have bought, and we'd would love to send her to Dubawi."
Luke Lillingston added: "Sometimes you have throw the kitchen sink at it to get a reward. She is a very special looking mare and is by Galileo."
Bound is an own sister to the Group One Nassau Stakes second Wedding Vow and to Bye Bye Baby, a Group Three winner and third in the Group One Oaks.
She hails from the family of Arc winner Dylan Thomas and 1,000 Guineas winner Homecoming Queen. She was offered by consignor John Troy.
BEAUTIFUL MORNING: 1.4 million guineas
The Galileo mare, who was trained by Jessica Harrington, was another to break seven figures when selling to agent Hugo Lascelles.
The Group Three Royal Whip winner is out of the Listed-placed mare date With Destiny who was the only offspring of the ill-fated 2,000 Guineas winner George Washington.
"Beautiful Morning will be staying in the UK and we'd hope she'll be able to go to Dubawi," said Lascelles of the mare sold by Newsells Park Stud.
HEARTACHE: 1.3 million guineas
Heartache wins the Queen Mary in 2017
The filly showed bags of speed in her racing days, landing the Queen Mary Stakes at Royal Ascot last year as as well as the Flying Childers Stakes later in the season. This year she finished seventh in the Commonwealth Cup.
She was secured by Coolmore Stud's MV Magnier and a date with Galileo is on the cards.
The daughter of the Listed winning filly Place In My Heart was consigned by her owners Whitsbury Manor Stud and Ed Harper said: "The family goes back to Hollow Heart, who was bought by Dad in the 1970s - this is a testament to his skill.
"We have changed our minds about ten times as to whether to sell or keep her - but at the end of the day a stallion can cover 100 mares and a mare can only be covered once and we run a commercial operation.
"We have a superb team at home and it allows us to keep pushing forward."
Purchaser MV Magnier said; "She is a very fast filly, very good-looking and she'll be one for Galileo - she will not race on. She comes from a great nursery and farm."
AMBROSIA: 1.3 million guineas
Shortly after David Hanley of WinStar Farm had missed out on buying Pearling he struck successfully on her daughter Ambrosia.
The Highclere Stud consigned daughter of Frankel is a half-sister to three-time Group One winner Decorated Knight, from the family of multiple Group One winners Gleneagles and happily, and was offered in foal to Siyouni.
Hanley said: "We went a long way into the bidding on her dam but did not get her. We said if we missed on her, we would try for her daughter.
"It is the most exceptional pedigree and most amazing family that works on both sides of the Atlantic - you could get a Dirt horse or a Turf horse. We are thrilled that we have secured her.
"She is on an early cover, and we have discussed stallions, but as yet have made no plans."