Watch Donn McClean's interview with the multiple Irish champion, below, plus read about his team for this year.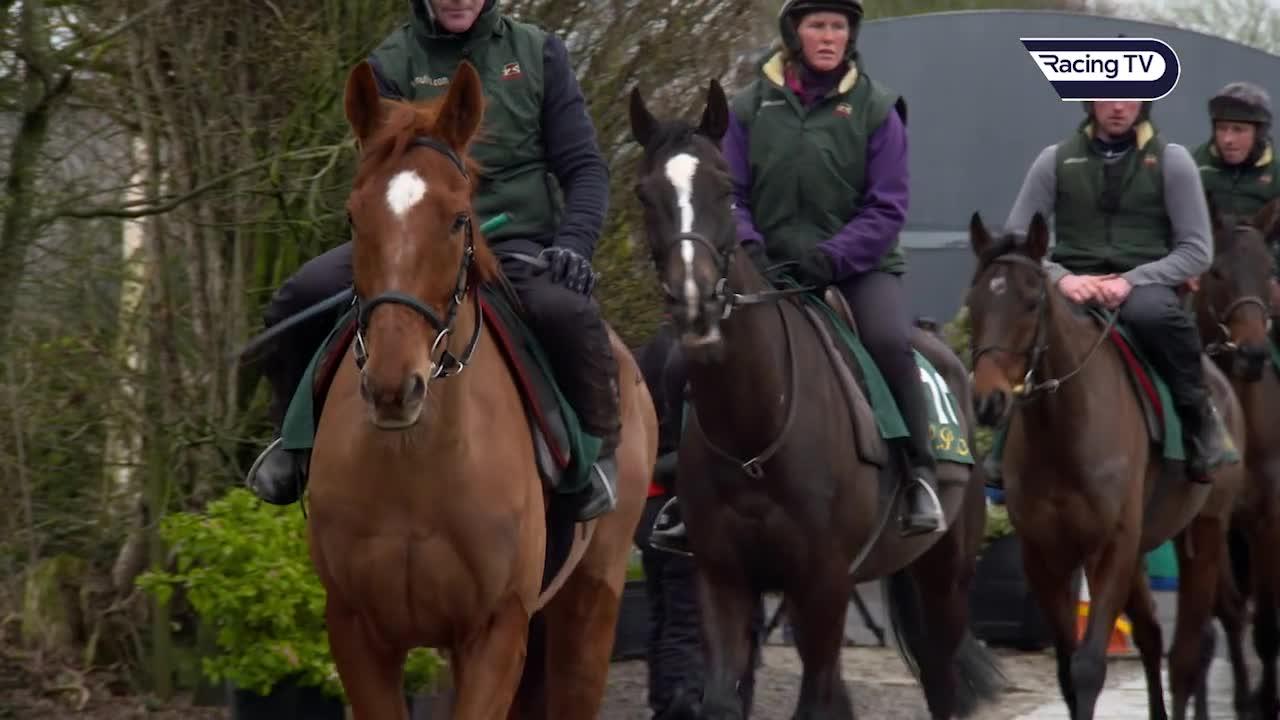 When studying any Cheltenham Festival it generally pays to start with whatever Willie Mullins is running.
The serial Irish champion trainer is the winning-most trainer in the history of The Festival, with 61 successes, and has won the Irish Independent Leading Trainer Award at five of the past eight Festivals (2011, 2013, 2014, 2015 and 2016).
He sent out a joint record of eight winners across the four days in 2015 and has been runner-up to fellow Irish trainer Gordon Elliott for the past two years, with six and seven winners respectively.
Mullins' reckons his squad for next month will be smaller than last year and the bookmakers make him 11-4 to be top trainer, behind Elliott and Nicky Henderson in the betting.
However, he once again boasts significant strength in depth with established stars such as Faugheen, Min, Un De Sceaux, Laurina and Penhill being joined by a talented team of novice hurdlers and chasers.
Laurina has emerged as the Closutton's handler leading candidate for the feature on day one – the Unibet Champion Hurdle – and her ante-post supporters will have liked what they saw from her when winning the Quevega Hurdle at Punchestown on Wednesday.
Here's what Mullins had to say about her and the rest of his team.
AL BOUM PHOTO
Race: Magners Cheltenham Gold Cup. Best odds: 16-1.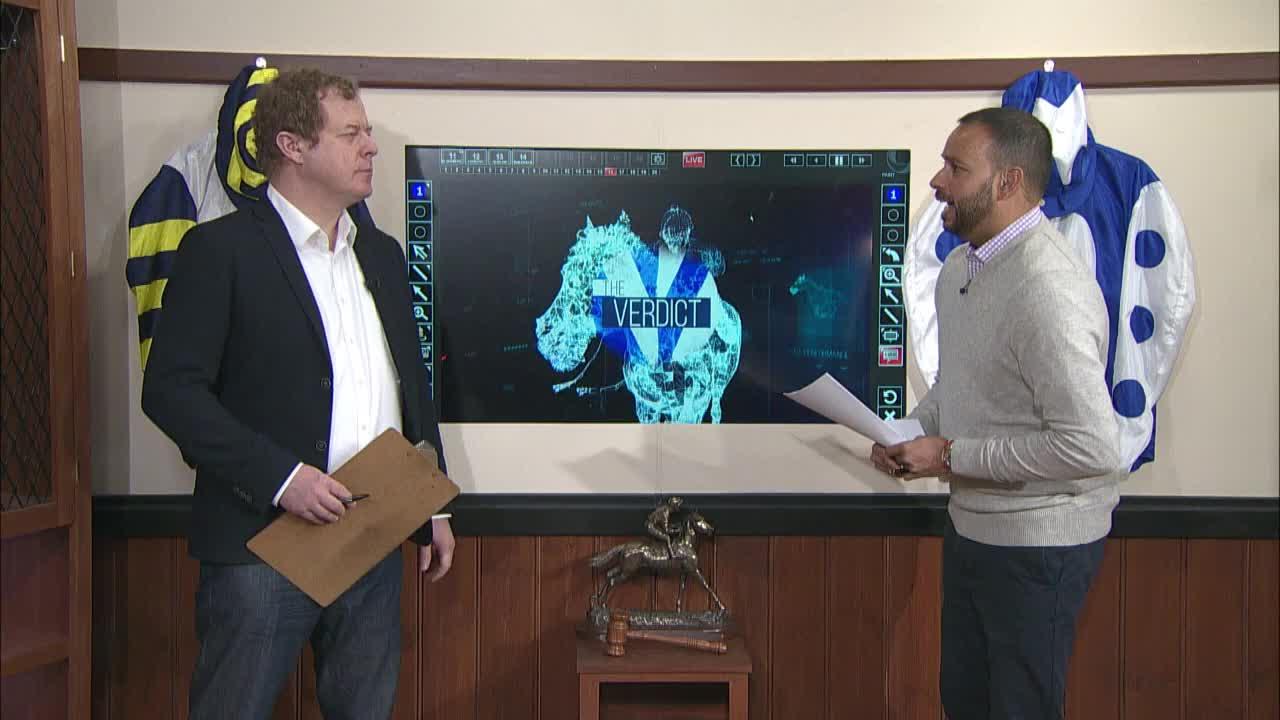 Al Boum Photo should be effective over the Gold Cup trip and he won well on at Tramore last time out. I don't think we've seen the best of Al Boum Photo yet.
This year's Gold Cup looks wide open and I think my horses all go there with a good chance. It would be very nice to win a Gold Cup and I think we have as good a chance this year as any.
ALLAHO
Race: The Albert Bartlett Novices' Hurdle. Odds: 14-1
The Albert Bartlett is potentially the plan for him. He is also in the Ballymore, but I think three miles will suit.
ARAMON
Race: Sky Bet Supreme Novices' Hurdle. Odds: 12-1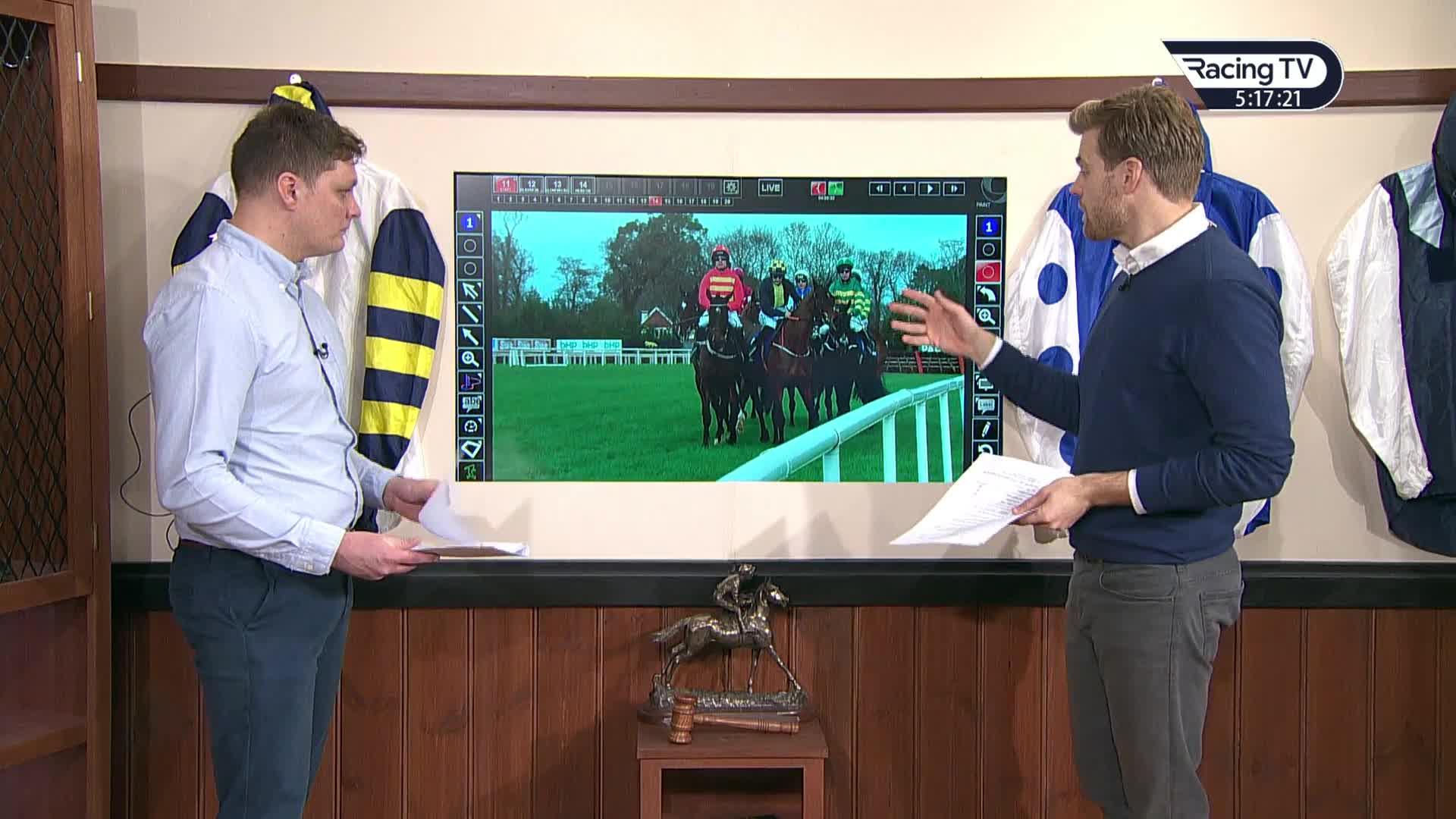 Aramon has been fantastic all year and has surprised me. He keeps winning and he ran a cracker the last day – it was only a bob of the head.
BALLYWARD
Race: National Hunt Chase. Odds: 5-1
Ballyward is my only entry in the National Hunt Chase. He jumps well and the plan at the moment is for Patrick (Mullins) to ride.
BELLSHILL
Race: Magners Cheltenham Gold Cup. Odds: 14-1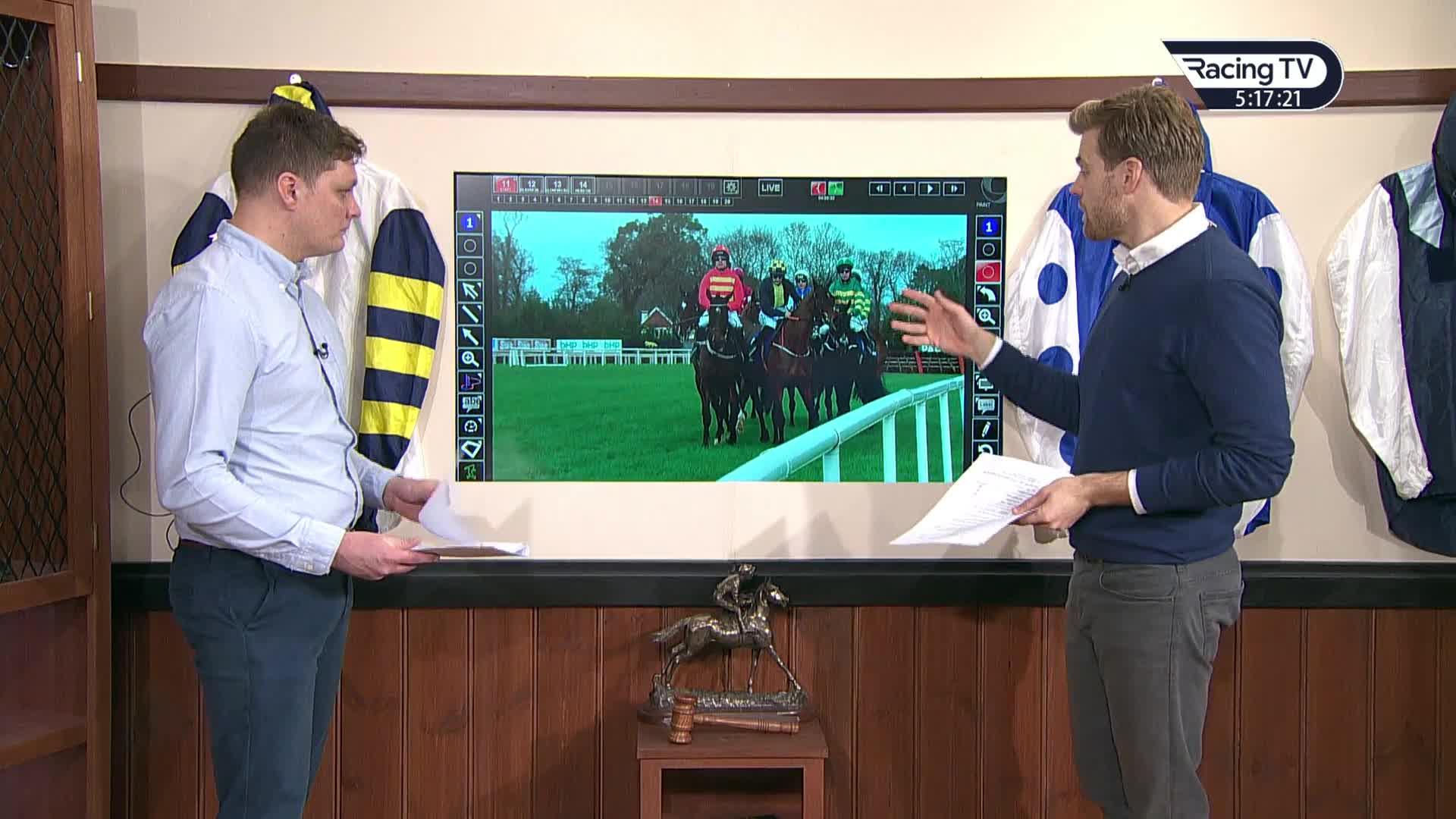 Bellshill came out of Leopardstown well. He stays very well and he jumps very well, which is probably his biggest asset and is a huge plus for him. Cheltenham has not been the luckiest of tracks, but hopefully he could put that right this time around. He is now becoming the horse we thought he would be.
He had an in and out time over the last couple of seasons, but we think there is more improvement to come from him after Leopardstown the other day.
Bellshill goes on soft and heavy ground. I took a chance running him on good ground in the Irish Gold Cup, but he is by King's Theatre and his horses handle that ground very well, so ground conditions would not be a worry, but ground on the good side would be good for him.
BENIE DES DIEUX
Race: OLBG Mares' Hurdle. Odds: 7-4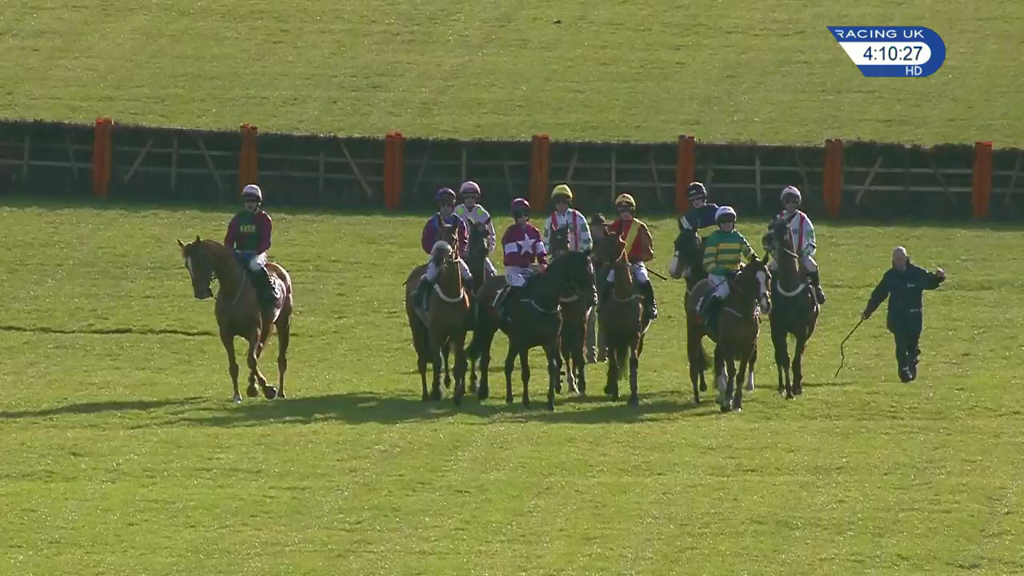 Benie Des Dieux is in great order and will run in the Mares' Hurdle which she won last year. Ground-wise we haven't been able to get a run into her, that is the only reason.
She could have run in the last couple of weeks, but the new flu jab rule came in and that meant she could not run - I would rather give her the flu jab and leave her be instead of running.
BLEU BERRY
Race: Coral Cup. Odds: 25-1
We were going to go novice chasing with him, but we made a last minute decision to stay over hurdles for this year so he might run in the Coral Cup or one of the other handicaps.
BLUE SARI
Race: Weatherbys Champion Bumper. Odds: 6-1
Blue Sari looks to be our main hope in the bumper. We won't have a big team for that race this year and I have simply not been able to get enough runs into my younger horses.
Like Relegate (who won last year), he doesn't show off at home. She never showed off anything. He's very laid-back – a child could ride him – he doesn't show off the sort of speed he showed at Gowran. Doing what he did on the racetrack, he certainly must go there.
CAREFULLY SELECTED
He could have run this week and if I had known we would have the rain we have had, then I might have run him. However, I think he'll now miss Cheltenham and we'll wait for Punchestown where he might go over hurdles.
CILAOS EMERY
Race: Racing Post Arkle Chase. Odds: 10-1
He pulled a muscle schooling in Navan the other day.
We'll have to wait and see how he's going to come out of it. If he doesn't come out of it in the next seven days, then I think we might have to draw stumps for Cheltenham.
That's a disappointment, but when you school them you take your chance.
DUC DES GENIEVRES
Race: Racing Post Arkle. Odds: 16-1
I think the Arkle is the target - we're very pleased with him and he has been in good form.
FAUGHEEN
Race: Sun Racing Stayers' Hurdle. Odds: 10-1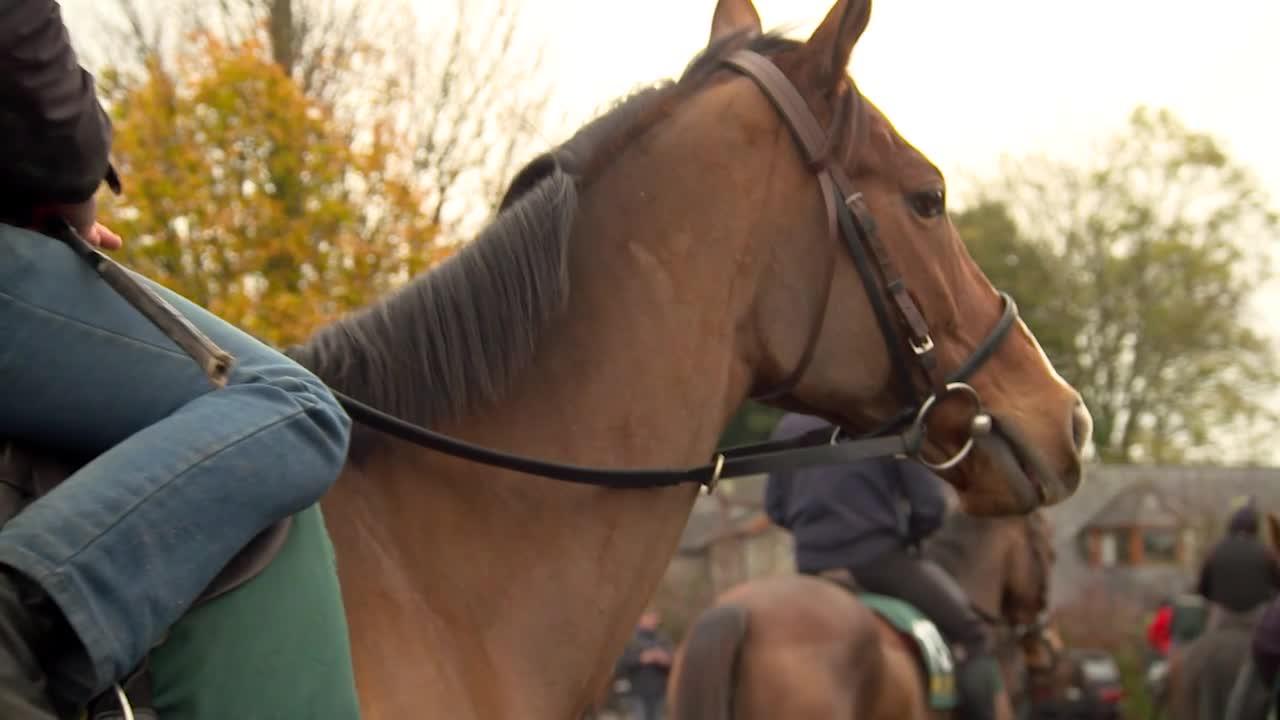 Mullins talks about Faugheen at the start of this season
Faugheen runs in the Stayers' Hurdle, along with Penhill. He seems in good form and Ruby hadn't stirred on him in the Christmas Hurdle last time out when he fell.
I'm not sure what would have happened after that, but Ruby was very confident that he had not asked any questions at that stage. Faugheen was very sore after Leopardstown and I'm just glad to have him back at a stage where he is ready to run in a race at Cheltenham.
It would be nice to win and hopefully we have a good preparation in the next couple of weeks. Hopefully, he has a trouble-free run during the race as it is a track he likes.
FOOTPAD
Race: Betway Queen Mother Champion Chase or the Ryanair Chase: Odds: 8-1 and 9-1
Watch what Ruby Walsh had to say about Footpad's Arkle triumph
I won't make a decision on where Min, Footpad and Un De Sceaux run until closer to Cheltenham. They are all entered in both the Champion Chase and the Ryanair. We will see how they are in the next couple of weeks and the state of field sizes and ground before making a final decision.
Particularly as regards Min and Footpad, I am going to wait a bit longer before deciding their targets. There are a lot of different things we will take into consideration working out who runs where.
Altior is the one to beat in the Champion Chase, but we will have at least one or two runners in the race - you can't be afraid of one horse and you need to take them on.
Min has done things well this year and he ran well behind Altior in the Champion Chase last year - I've been very pleased with Min this season.
It has been a frustrating season with Footpad. He's had two over-reaches, but we schooled him the other day with no back shoes on, and I was very happy with that. I've left the back shoes off since his last run, so that's an option. You don't need them.
He looks more like the old Footpad from last year, so hopefully that is a good sign that he is starting to find his form. I want to get a few more gallops into him.
It would be no problem pedigree wise to step him up in trip - we will wait and see before deciding whether he stays at two miles or steps up in trip either at Cheltenham or later on in the season.
I am hoping Footpad can rediscover his form from last year and we have been lucky with horses finding their form coming into Cheltenham and I will try my best to get him right for Cheltenham. Ground won't be an issue for him as he does on good ground. The only reason he has had slight breaks this season is because he has over-reached in two starts.
INVITATION ONLY
Race: Magners Cheltenham Gold Cup. Odds: 40-1
Invitation Only will have to step up a bit on his form to get involved in a Gold Cup.
KEMBOY
Race: Magners Cheltenham Gold Cup. Odds: 10-1
Kemboy is in good form. His performance at Leopardstown over Christmas was very good and with fast, good ground, which can come up on the fourth day of Cheltenham, he would have a very good chance. I think the further he goes, the better he is.
It was a brave ride from David Mullins over Christmas on him, but it paid off. I think the different way of riding him did suit. Kemboy skipped over the fences at Leopardstown and hopefully he can do the same at Cheltenham, whilst the extra trip there should suit.
KILLULTAGH VIC
Race: Various options
Trip-wise, I think Killultagh Vic wants to run in the Gold Cup, but he also has an entry in the Ryanair. Based on his run at the weekend [finished fourth in the G2 Red Mills Chase], he wouldn't be going anywhere. I ran him just to get a run into him, but I was disappointed.
I was slightly frustrated he didn't have an entry in the Stayers' Hurdle because that maybe would have been more his forte. I will chat to the owners and see what they want to do - he may miss Cheltenham, but we will decide nearer the time.
KLASSICAL DREAM
Race: Various options.
He could go for the Sky Bet Supreme Novices' Hurdle or Ballymore Novices' Hurdle. He is a horse who is going to need a trip and I think he will give me a bit of a headache deciding where he goes. He is a horse who is going to improve again.
LAURINA
Race: Unibet Champion Hurdle. Odds: 4-1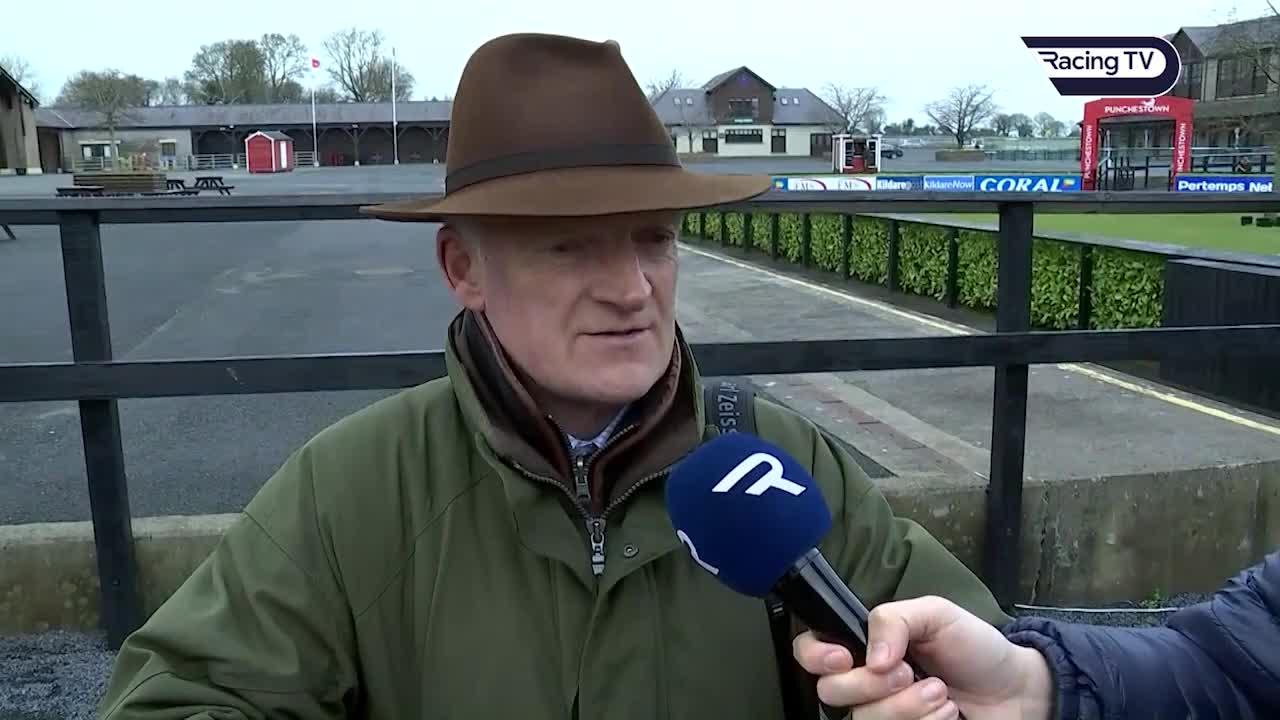 That was job done for Laurina (at Punchestown on Wednesday). When Ruby asked her to move up, she did everything he asked of her.
Laurina probably jumped a bit too slow for my liking, but once Ruby asked her to she sharpened up her jumping very quickly. Hopefully, we now get a clear run between here and Cheltenham.
It was not ideal running her after a flu vaccination, but I had this race in my head for her for a while. The tight track they use here for this meeting would also not have suited her as she prepares a more galloping track, so hopefully there is more to come. The Champion Hurdle is where we're aiming and that is the plan at the moment.
Laurina is a very good mare. The ground has not been right for her all year.
We have had to upset her work in the last week, because we had to give her a flu jab under the new regulations, which has meant the whole yard has had an easy week. That is not nice where you are trying to rev a horse up for a race this week, before giving them an easy time again in the lead up to Cheltenham.
They (Laurina and Annie Power) are very different mares. Both are big, but they differ in terms of their temperament. Laurina last year was on the excitable side - she doesn't like anyone in her box, whilst Annie Power, you could let a five-year-old in her box and you would be safe.
You would nearly want a bodyguard going in with Laurina, but she has settled down a bit this year. Laurina seems to have a whole temperament change, she is in the same stables and we're doing the same work with her, but she just seems to have grown up.
LIMINI
Race: OLBG Mares' Hurdle. Odds: 9-1
I'm very happy with Limini. She has just not fired so far this year, but we are hoping she can come back to form this year.
MELON
Race: Unibet Champion Hurdle. Odds: 20-1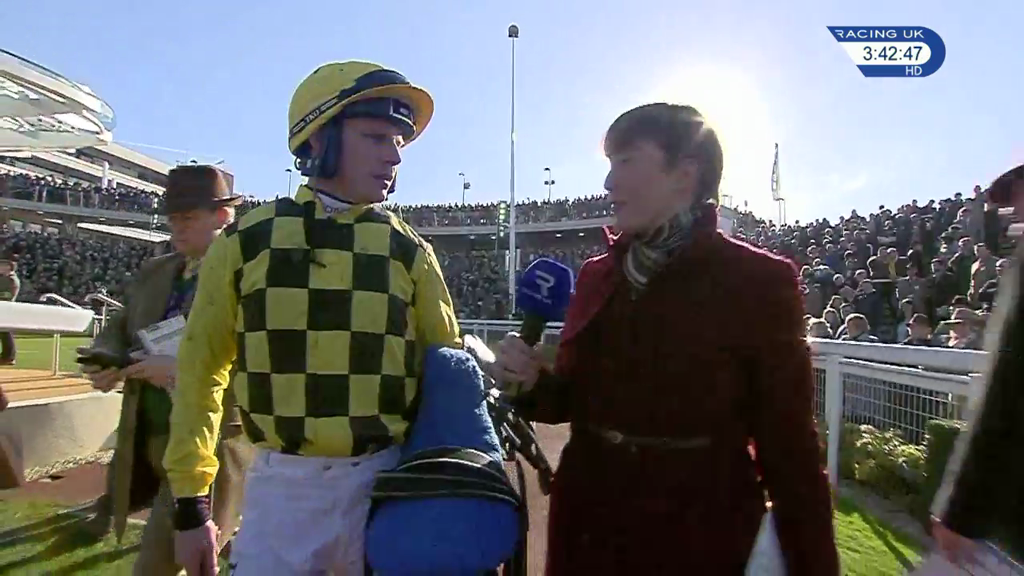 Melon looks good. I am very happy with him. We have been trying to work out what went wrong with him so far this season and we have our own reasons and we are trying to change those for Cheltenham.
I know connections are saying that Buveur D'Air ran flat in last year's Champion Hurdle and we have gone backwards on the racetrack this year, but I am hoping now that we have changed a few things with him that might bring back his old form. If he goes there in his old form, I think he has a great chance there.
MIN
Race: Betway Queen Mother Champion Chase or the Ryanair Chase. Odds: and 5-1 and 8-1
See comments in Footpad write-up.
PENHILL
Race: Sun Racing Stayers' Hurdle. Odds: --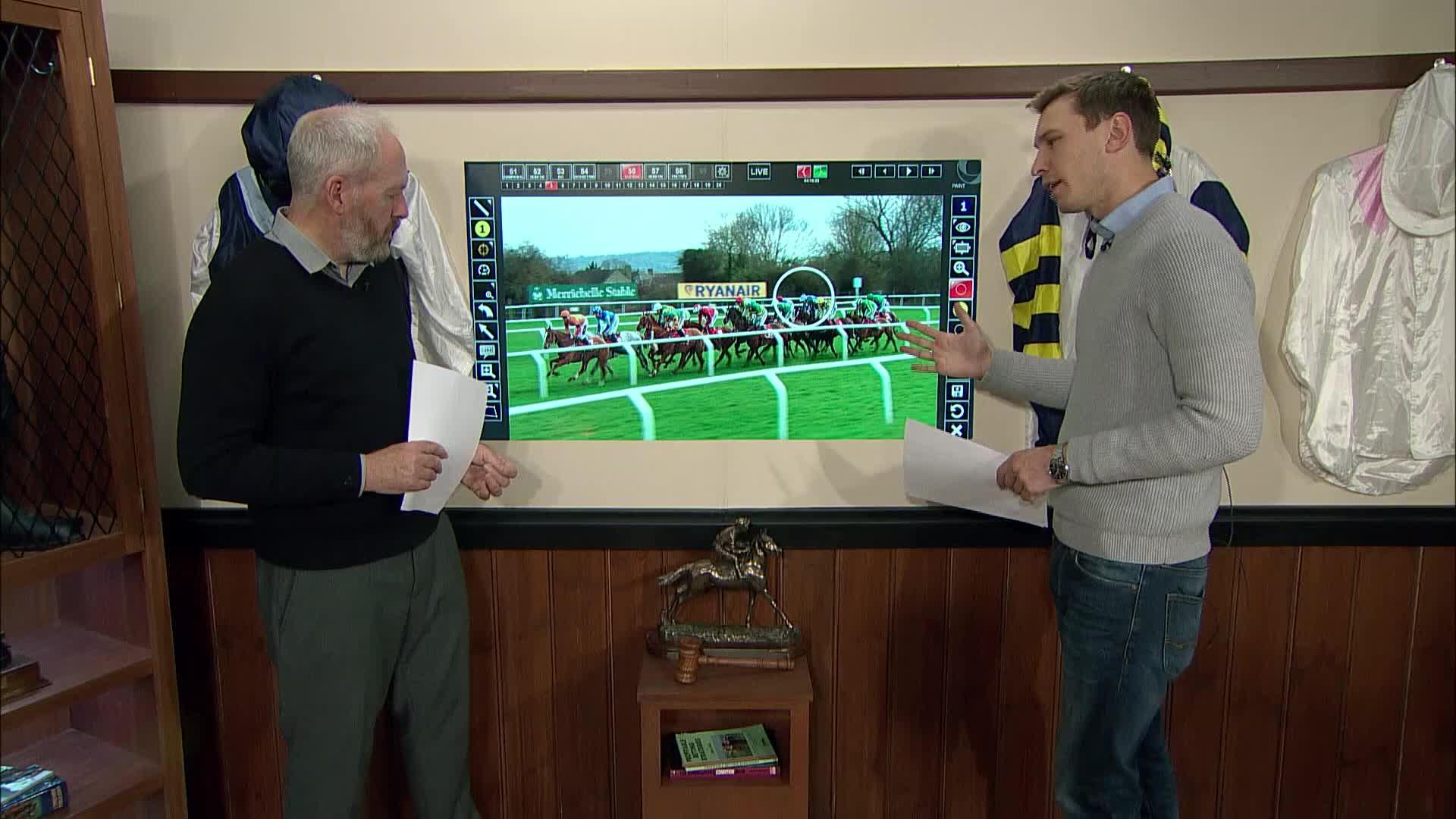 UPDATE: February 27: "We worked him yesterday – and when we pulled him out this morning, he was very sore. Unfortunately, he won't make the Festival."
RELEGATE
Race: Albert Bartlett Novices' Hurdle. Odds: 16-1
I was very disappointed with her at Leopardstown. Maybe the ground was too good for her. Maybe she needs very soft ground. She's going to have to really up her game.
Last year at Cheltenham, I took my binoculars off her just after the water fence – and the next thing is she's powering up the hill. Horses for courses – perhaps she'll enjoy going back to the Cheltenham.
SHARJAH
Race: Unibet Champion Hurdle. Odds: 12-1
Sharjah has been a nice surprise this season and has improved beyond all recognition - he has got his confidence back and is a really good horse. We've been delighted to see him win two G1s this season and we are very pleased with him.
TIGER TAP TAP
Race: JCB Triumph Hurdle. Odds: 16-1
He goes the Triumph Hurdle. A lot of my four-year-old having their second runs this year have failed to fire. He had a very hard race at Christmas and I might have been too easy on him after that. He certainly didn't fire last time, but hopefully he returns to that sort of form.
TORNADO FLYER
He is sound, but won't be ready for Cheltenham.
UN DE SCEAUX
Race: Ryanair Chase. Odds: 10-1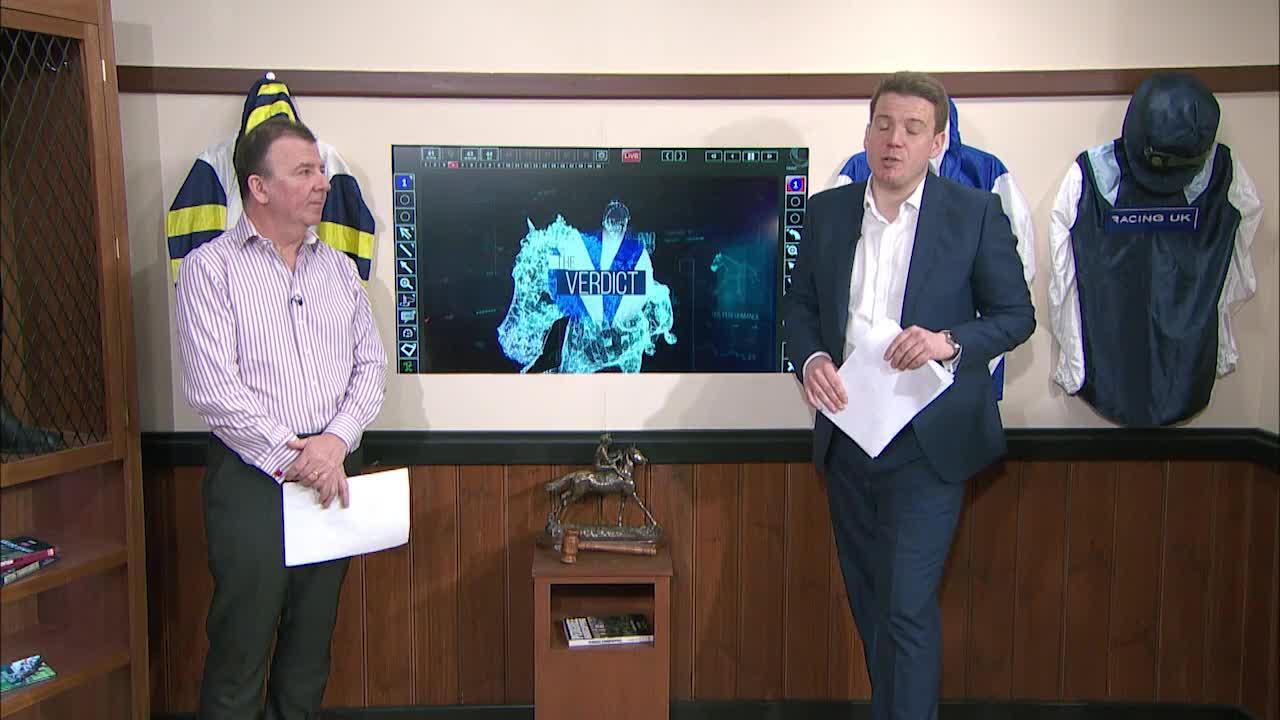 This year has not been Un De Sceaux's year in terms of ground.
Even when he ran at Sandown, they had a lot of rain just before and the ground was quite loose on the top, but it was still good ground underneath and I was glad that he came back from that race sound.
Un De Sceaux probably needs heavy ground even more so as he gets older, but the enthusiasm he has is still there and he is in particularly good form at the moment - probably in the best shape I've seen him in the last couple of weeks. He just seems to be coming right at the right time.
The Ryanair is probably the target for him, but who knows if the ground did turn heavy, then we might go elsewhere, but I would imagine the Ryanair is the intended target at the moment.
You should have seen Un De Sceaux yesterday - he did as good a bit of work as I've seen him do this winter - I am very happy with him.
VOIX DU REVE
Race: JLT Novices' Chase. Odds: 25-1
I think the JLT is an option for him as all the people who have ridden him say he needs a longer trip.
Mullins also revealed options for: My Sister Sarah (Dawn Run Mares' Novices' Hurdle), French Maid (Dawn Run Mares' Novices' Hurdle or JCB Triumph Hurdle), Sancta Simona (Dawn Run Mares' Novices' Hurdle) and Easy Game (Ballymore Novices' Hurdle).
WANT TO READ MORE STABLE TOURS?:
Click here for the Nicky Henderson Stable Tour
Click here for the Gordon Elliott Stable Tour
[Click here for the Colin Tizzard Stable Tour](https://www.racingtv.com/news/the-2019-cheltenham-festival-colin-tizzard-stable-tour)
Click here for the Paul Nicholls Stable Tour
Racing TV, the home of British and Irish racing, is the only place where you can watch all 28 Cheltenham Festival races. Join here >>> https://www.racingtv.com/join