Watch the past dozen renewals of the Randox Health Grand National in our guide to the big race at Aintree on April 4.
Watch analysis of last year's race, won by Tiger Roll
By Andy Stephens
When and where can I watch it?: 5:15pm, Saturday April 4, live in HD on Racing TV, Sky Channel 426
What Grade?: Grade Three (Handicap)
Where?: Aintree racecourse
What Distance?: 4m 2½f
How Many Fences?: 30
How much Prize Money?: £1,000,000 (£500,000 to the winner)
Age restrictions and race conditions: seven-year-olds and upwards which have started in a chase during the current season and which, at any time up to and including March 19, have been placed first, second, third or fourth in a chase with an official distance description of "two miles seven and a half furlongs" or more and which are allotted a rating of 125 or more by the BHA Head of Handicapping following a review of the horses entered and after taking account of races run up to and including February 11.
The Canal Turn is one of Aintree's famous landmarks
(PA)
Facts and figures:
Runners: There is a maximum field size of 40 due to safety restrictions. In 1883, only 10 runners contested the race - the lowest on record. The most runners came in 1929, when 66 went to post.
The going: The going has either been "Good" or "Good to Soft" in 21 of the past 26 runnings. The exceptions were "Soft" (2016), "Good, Good to Firm in places" (2000) and "Heavy" (1994, 1998 & 2001).
Age: Nine of the past 12 winners have been aged between between eight and ten. From 2012 to 2014 there was three consecutive 11-year-old winners. Since ages were recorded of the winners, nine-year-olds have been most successful - winning 45 of the 170 runnings. The oldest recorded winner of the Grand National was Peter Simple (1853) when he a 15-year-old.
Lucinda Russell with 2017 winner One For Arthur, who will not be back to defend his crown due to injury
. (PA)
First-Time Success: Three of the past eight winning jockeys won the race on their first attempt. Derek Fox (One For Arthur - 2017), David Mullins (Rule The World - 2016) and Ryan Mania (Auroras Encore - 2013).
Big-Priced Winners: There have been three winning favourites (joint) in the past 12 years with Comply Or Die (7-1 joint favourite) in 2008; Don't Push It (10-1JF) in 2010 and Tiger Roll last year (4-1 fav). In the meantime there have been winners at 100-1, 66-1, twice at 33-1, twice at 25-1 and twice at 14-1.
Weight: Of the past 22 winners, eight have won the Grand National carrying 11st or more. Horses weighted in this manner have won six of the last 12 renewals.
Modifications: In recent years the Grand National fences have been modified and race shortened, from 4m 4f. The handicapper has also tended to compress the weights - helping the highest-rated contenders. Prize-money has also increased. Many of the longstanding trends/statistics are no longer credible.
Race History:
The race was first run in 1839 and is the most valuable jumps race run in Europe and these days is sponsored by Randox Health. It it run over unique spruce fences with some iconic names such as Beecher's Brook, Foinavon, Canal Turn, Valentine's and The Chair.
Its popularity with the general public who would not normally bet on or watch horse racing has led it to being known as the "Peoples Race". In recent years there have been many modifications to make it safer.
The past 12 winners:
2019 - Tiger Roll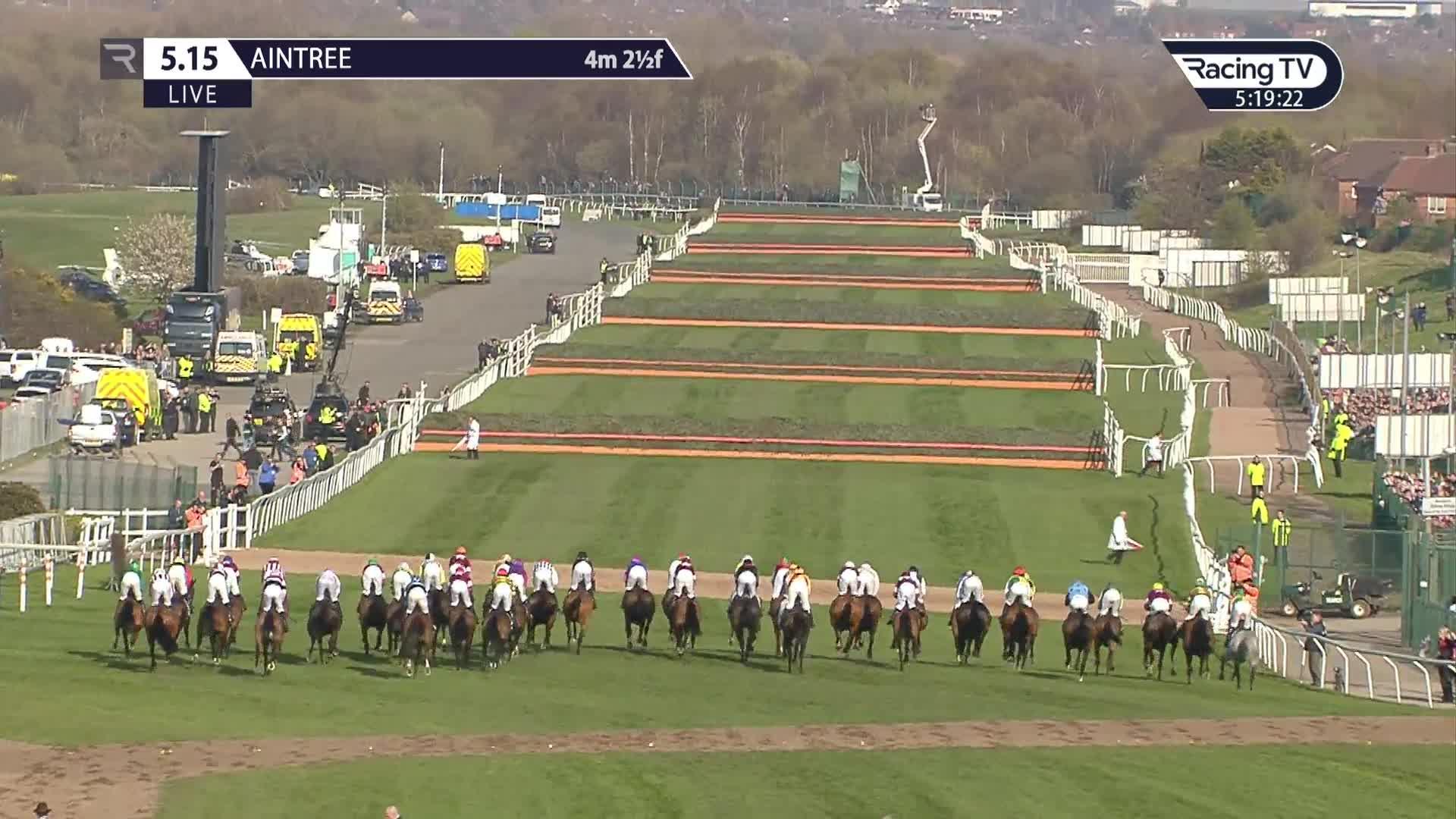 Tiger Roll was again dwarfed by many of his 39 rivals in the paddock and in the heat of battle, but the horse who measures 15.2 hands provided living proof that good things can come in small packages by becoming the first back-to-back National winner for 45 years.
Good things? Scratch that. Great things, which is the least he merits.
The little rat of the thing, as owner Michael O'Leary again referred to him as in the post-race press conference, was magnificent under Davy Russell in becoming the first dual winner since Red Rum.
He glided through the race and stumbled on a couple of occasions, but Davy Russell always had plenty of horse under him and the combination won by almost three lengths from Magic Of Light, with the 1lb "well-in" Rathvinden third.
The first three home were all Irish-trained, with Walk In The Mill, the Becher winner, best of the home team in fourth.
Winning trainer Gordon Elliott said: "Hopefully he will get the recognition he deserves and will go down as one of the greats. Michael has [O'Leary] got two statues in his house of War Of Attrition and Don Cossack, and hopefully he will get one.
"He wears his heart on his sleeve and takes a chance at everything in life. Everyone who knows me knows that I just get on with things and do them. As I've said, I would have been happy for any of them (his 11 runners) to win, but for Tiger it was a bit special.
"When you talk about legends, Tiger Roll has won at four Cheltenham Festivals and two Grand Nationals and that is a legend to me."
2018 - Tiger Roll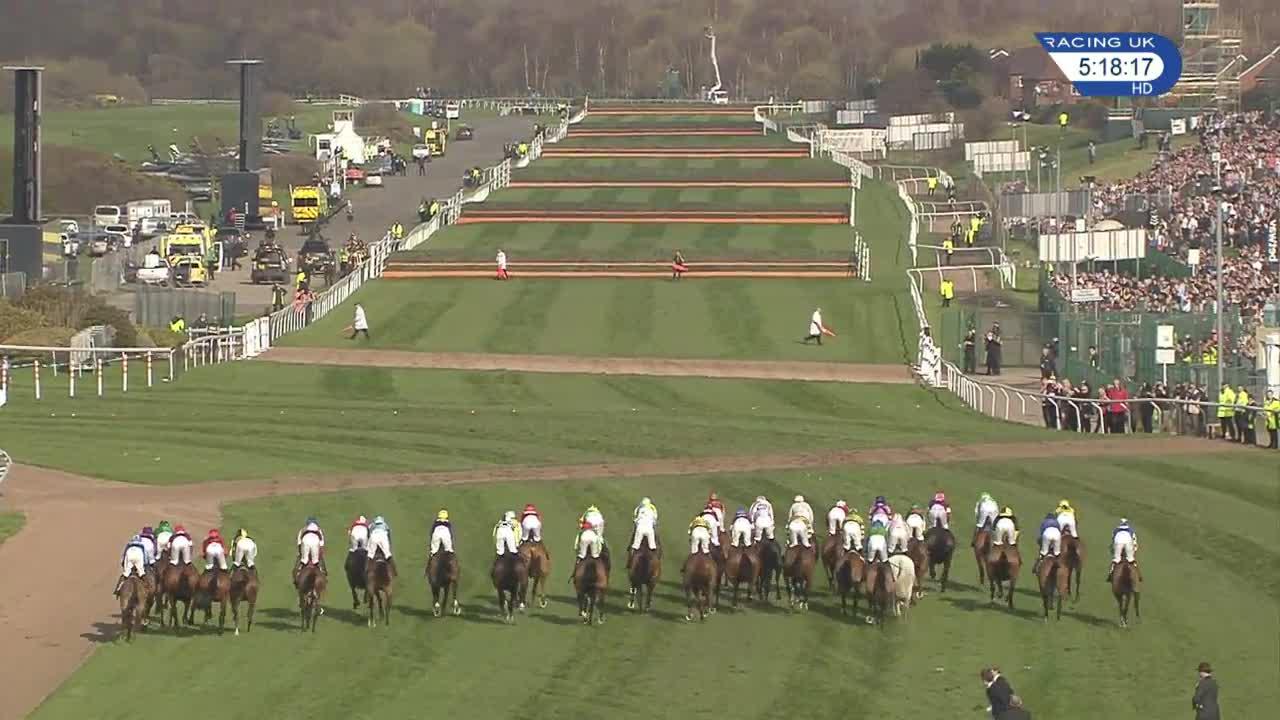 Tiger Roll and Davy Russell held on to claim a dramatic victory.
Gordon Elliott's eight-year-old had landed his third Cheltenham Festival success in the Cross-Country Chase the previous month, to go with previous victories in the Triumph Hurdle and National Hunt Chase, and was among the market principals.
Russell cut a confident figure throughout on the 10-1 shot and cruised to the front in the home straight.
But just when he looked to have victory sewn up, the Willie Mullins-trained Pleasant Company, who had been ridden prominently and jumped boldly, came with a late rattle to almost join him on the line.
After a brief wait the judge confirmed Tiger Roll the narrow winner. Bless The Wings, the winner's stablemate was third, and Anibale Fly was fourth, as Irish runners dominated.
2017 - One For Arthur: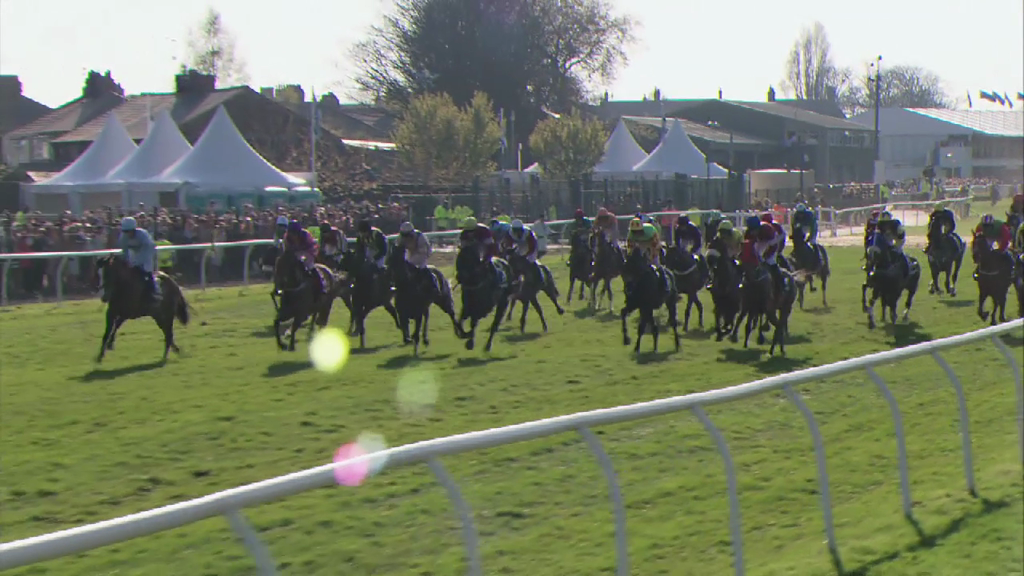 Blaklion was sent off the 8-1 favourite but could manage only fourth as Lucinda Russell became the fourth female trainer to win the Grand National with One For Arthur, who stayed on powerfully under Derek Fox to win by 4½ lengths.
During the early stages of the race he was quite a way back in the field but he began to make progress on the final circuit and travelled really well into contention. He jumped the last narrowly in front and forged clear for a memorable success for his owners the "Two Golf Widows".
He beat into second Cause Of Causes, who had registered success in the Cross Country Chase at the Cheltenham Festival a month earlier.
The win gave Derek Fox a victory in the race on his first ever attempt. He said: "I rode him for luck. I was very happy with the way he was travelling from the Canal Turn. I probably ended up in front sooner than I wanted. It is a long run-in and the roar of the crowd is a distraction so I kept him up to his work."
2016 - Rule The World:
The Last Samuri and the 2015 winner Many Cloud's were sent off the 8-1 joint favourites but it was a 25th winner for Ireland in the Grand National as Rule The World (33-1) took the honours for Mouse Morris.
He put in a superb round of jumping barring a mistake at the fourth last and he came with a storming run to win by six lengths.
In the process he became the first horse to win the Grand National having never previously been successful over fences since Voluptuary in 1884.
His trainer Mouse Morris said of the victory "He had two fractured pelvis' and I thought before that he was the best I'd ever had - he probably was. You have to wonder how good he'd have been with a proper arse on him. He's a class horse"
His young rider David Mullins, 19 at the time, was winning the race at his first attempt and also became the youngest rider to win the Grand National since Bruce Hobbs in 1938 aboard Battleship.
2015 - Many Clouds: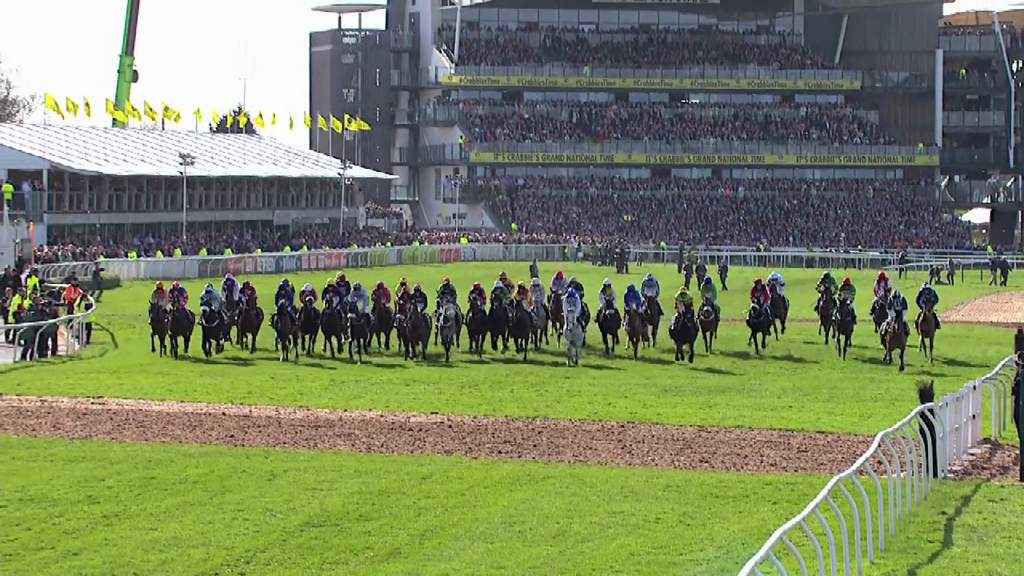 Many Clouds (25-1) became the first Hennessy Gold Cup winner to take the Grand National and carried the welter weight of 11st 9lb.
This was the highest winning weight since Red Rum was successful under 12st in 1974.
It also provided jockey Leighton Aspell with back-to-back victories in the race and he became the first to do so on different horses since Bryan Marshall in 1953 and 1954.
The victory ensured Owner Trevor Hemmings joined a select group of people to have owned three Grand National winners.
Trainer Oliver Sherwood could not hide his delight at the victory "He was foot perfect. I don't think he made a mistake. I thought it was a year too soon, and it was Trevor's decision.
"Many Clouds has been unbelievable all season. Confidence is important to him, but to this day I don't know what happened to him in the Gold Cup. Something wasn't right, but it happens to us all."
2014 - Pineau De Re: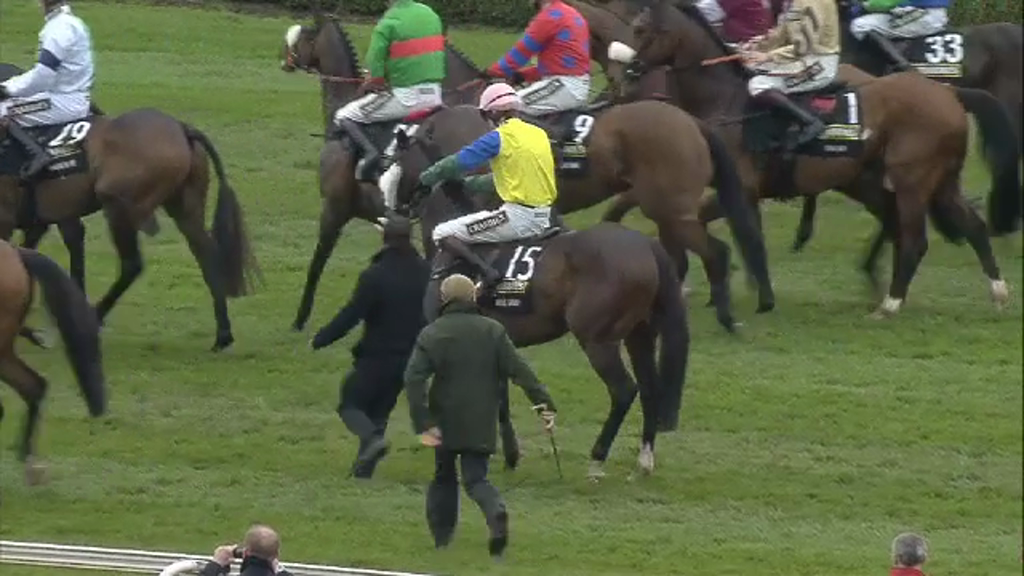 Pineau De Re was a first runner in the race for Dr Richard Newland, the trainer and qualified doctor, and scored by five lengths under Leighton Aspell at 25-1.
The winner had been campaigned over hurdles for the majority of the season in order to protect what his trainer clearly thought was a good mark and the plan came together in spectacular fashion.
On the training performance, Newland said "Two out or three out we were getting excited. I was jumping up and down with my daughter.
"Leighton had a plan and delivered it superbly well. When something like this happens you think perhaps I should stop now because it just can't get better than this.
"He's a classy, classy horse, I've always thought that. He has the combination of stamina and a touch of speed and it was just a wonderful performance even though he made a few errors."
This was the first year that the Grand National boasted a prize fund of £1million.
2013 - Auroras Encore: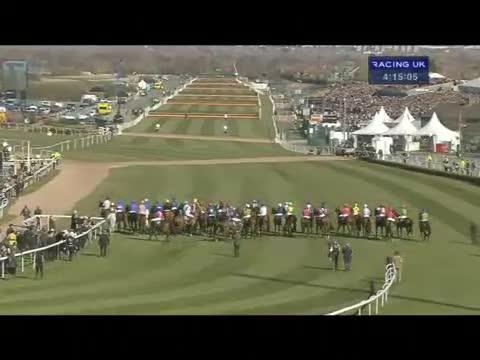 A shock winner of the race as unconsidered 66-1 chance Auroras Encore prevailed in the hands of Ryan Mania, who in turn became the first Scottish rider to win the race in 117 years.
It was a confident effort from the rider who was winning the race at the first attempt.
Auroras Encore travelled supremely well in behind the leaders and when asked to go and win his race at the last he galloped clear.
His delighted jockey said "Everything went right. Very rarely does a race work out to plan but he jumped very well, took the fences great. Crossing the Melling Road I thought we would be in the first three or four. I couldn't believe the way the front two stopped in front of me at the last."
Auroras Encore became the first winner to be trained in Yorkshire since Merryman II won the race in 1960.
His trainer Sue Smith became the third winning female trainer of the Grand National and said: "I would have been happy to be in the first four or five.
"The horse ran a fantastic race, Ryan gave him a fantastic ride and always had the horse where he wanted to be. Because he ran so well in the Scottish National we knew he would get the trip."
2012 - Neptune Collonges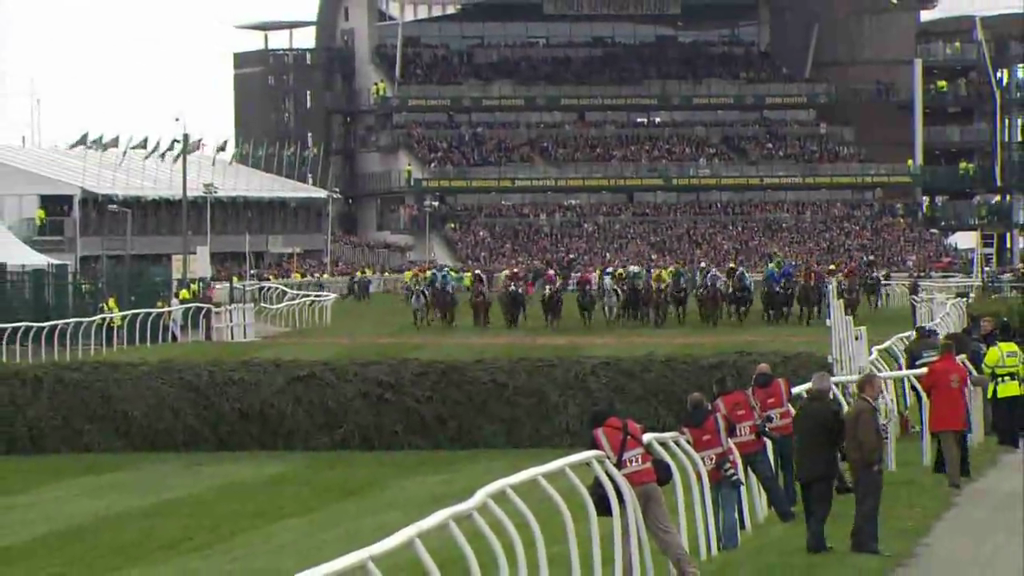 Neptune Collonges (33-1) prevailed after one of most thrilling renewals of the great race - only a nose separated him and Sunnyhillboy (16-1) in a pulsating finish.
The winner was behind early but gradually warmed to the task and got himself into contention on the second circuit and galloped resolutely to the line to lead on the post.
The grey was the first of his shade to win the race since Nicolaus Silver in 1961 and was retired immediately after by his owner John Hales.
Leading amateur rider Katie Walsh, whose mount Seabass finished third, became the highest-placed female rider in Grand National history.
The start of the race was overshadowed by two false starts and tainted by fatal injuries to Synchronised, the Gold Cup winner, and According To Pete.
More modifications to the race followed and, since then, no horses have lost their lives in the National.
2011 - Ballabriggs: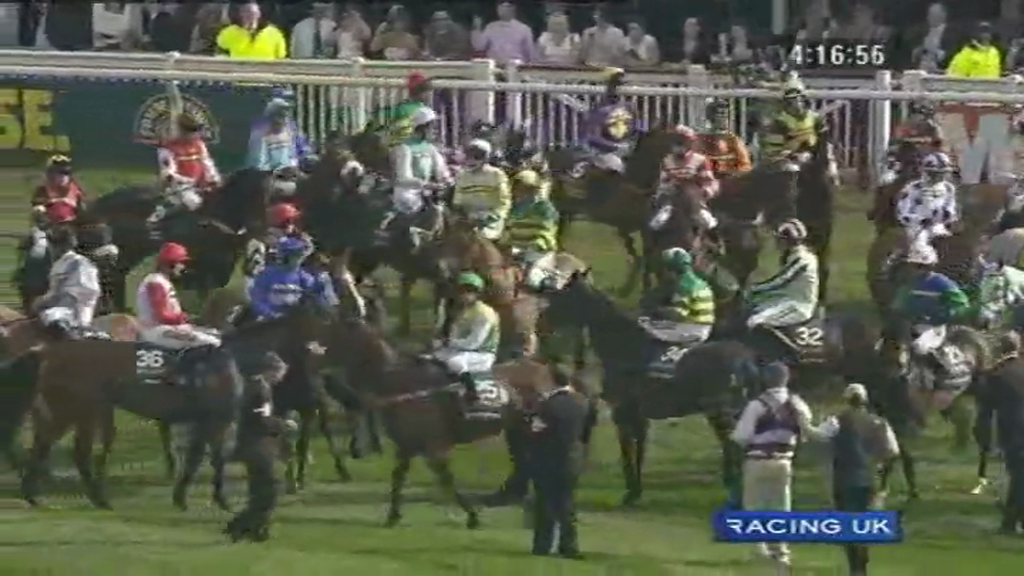 The 2011 renewal was run in unseasonal warm conditions and due to limited watering capabilities they completed in a very fast time.
There was also a landmark moment as this was the first time in the Grand National that fences were omitted as the 20th and 22nd, which was due to be Becher's Brook on the second circuit.
Ballabriggs (14-1) led at the water jump and kept on for a landmark success.
Trainer Donald McCain was following in the footsteps of his father, Ginger, in saddling the winner of the race.
Ginger died five months later two days short of his 81st birthday.
Jockey Jason Maguire said: "After the last I felt like something was coming up behind me and my horse was going a bit low but McCain horses never know when to lie down and he gave everything. But he was very tired after the line."
2010 - Don't Push It: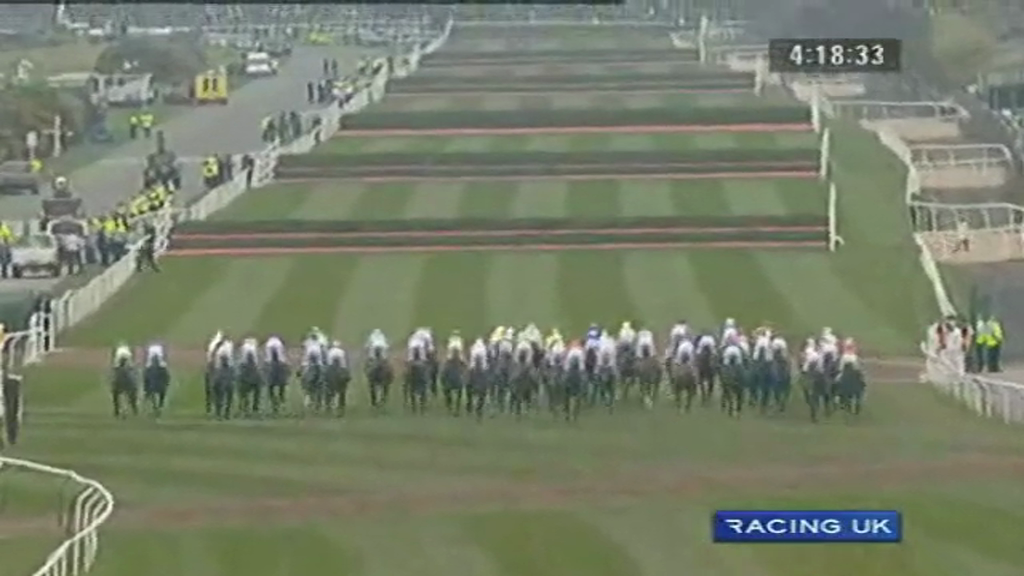 A first Grand National victory for A P McCoy in the colours of his retaining owner J P McManus for trainer Jonjo O'Neill.
The race could not have gone better for McCoy aboard Don't Push It, who travelled supremely well and had an ideal passage the entire way round.
Having moved into second position at the second last he stayed on well and landing in front over the last to forge clear at the elbow.
McCoy was winning this on his 15th attempt and in doing so he landed a significant gamble with Don't Push It being bet from 20-1 into 10-1 joint favourite in the minutes leading up to the race.
The serial champion jockey said: "If you get enough goes at something and you keep going, once you're in there you've always got a chance. I'm delighted for JP [McManus, owner] as he's the best supporter this game has ever had and ever will have, and I'm very privileged to ride a Grand National winner in his colours."
This triumph led to him being crowned BBC Sports Personality Of The Year.
2009 - Mon Mome: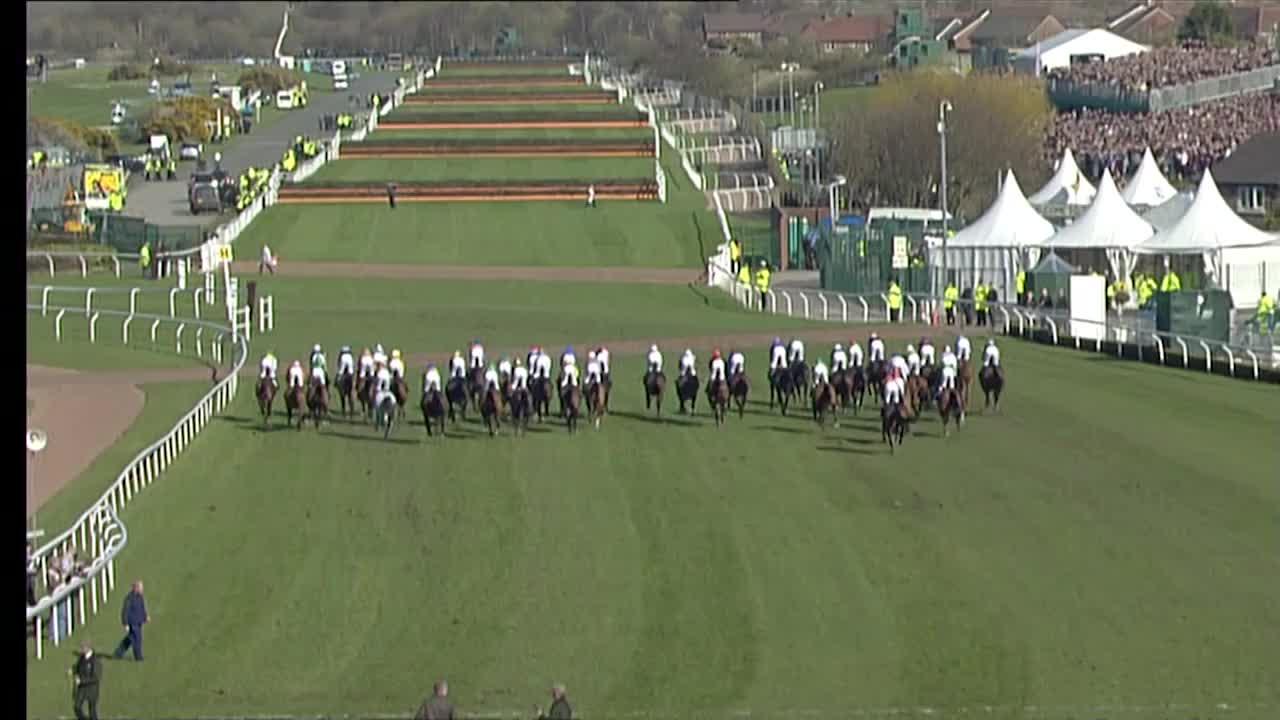 A monumental upset as Mon Mome became the fifth 100-1 winner - and the longest-priced winner since Foinavon in 1967.
He had finished 10th the previous year and, famously, Aidan Coleman rejected him to ride a better-fancied stablemate. His loss was Liam Treadwell's gain.
Treadwell and Mon Mome scraped paint on the inside rail and gradually got close before jumping upsides at the last and being driven to the line. Treadwell was having his first ride in the race.
Trainer Venetia Williams was becoming the second female to train a winner of the race, having previously fallen in the race as a jockey on her only ride in it in 1988.
"How can you ever expect that in a race like this?"she said afterwards. "It was just unbelievable, the owner was watching the wrong horse for the first part of the race and she thought it was out the back.
"I'm so proud of the horse, I'm so proud of the jockey for giving him such a good ride. I'm so proud of everyone in the yard - I never get a chance to praise them and give them the credit they deserve."
2008 - Comply Or Die: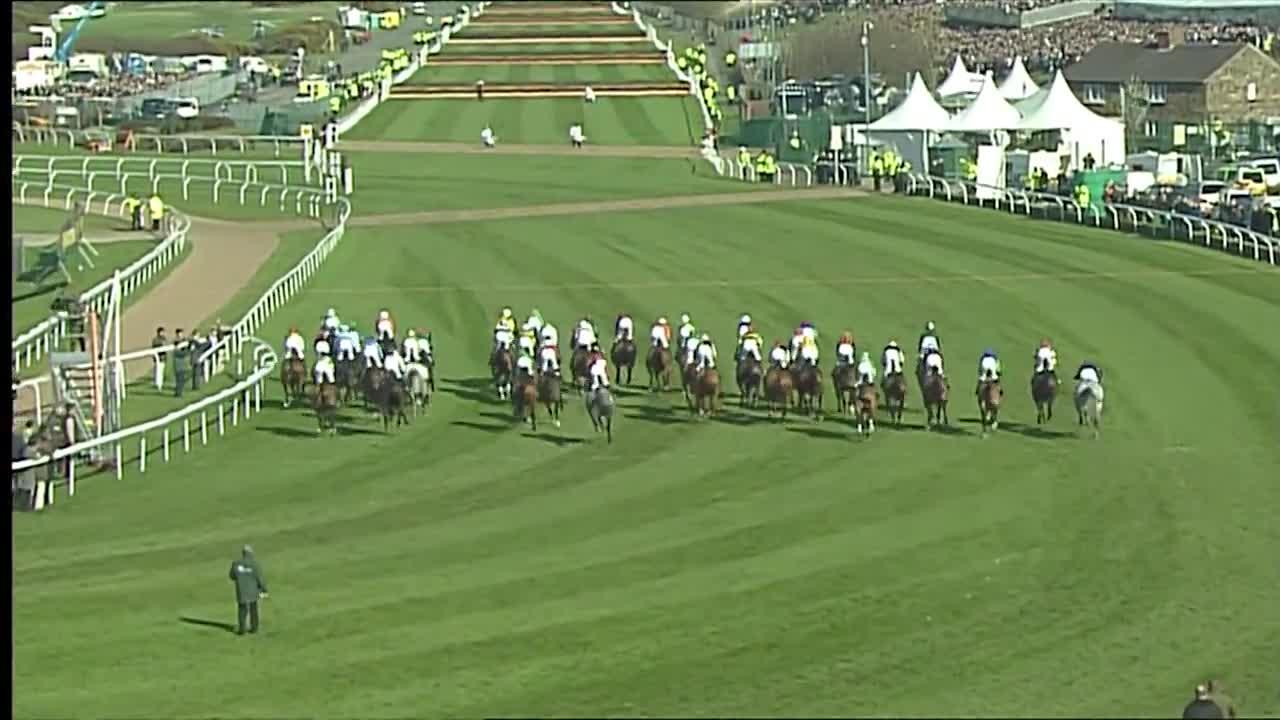 A memorable renewal for David Pipe, who emulated his father, Martin, in training the winner.
Comply Or Die was sent off the 7-1 joint favourite and became the first blinkered winner since Earth Summit in 1998 and only the second since L'Escargot in 1975.
He travelled and jumped supremely well and as the others fell away one by one Comply Or Die was still on the bridle coming to the last.
Timmy Murphy reached the elbow with a three-length advantage on him and he stayed on powerfully for a convincing victory.
A jubilant Murphy said "I'm delighted for David Pipe and my boss David Johnson, it's a race he's always wanted to win.
"You only have to think of the people who have not even got round, never mind those that have won. He did come up a bit at the first but he settled down after that.
"He came out of my hands at the last and when I got to the elbow I thought I would let him go. He picked up really well and went away."