Everywhere you go at Aintree there are reminders of Red Rum.
Bars, restaurants and statues carry his name and in the racecourse's History of the Grand National there is a wonderful selection of memorabilia and a video that plays out his heroics on a loop.
His exploits in the 1970s, when he won three Grand Nationals and was runner-up in two more, were phenomenal.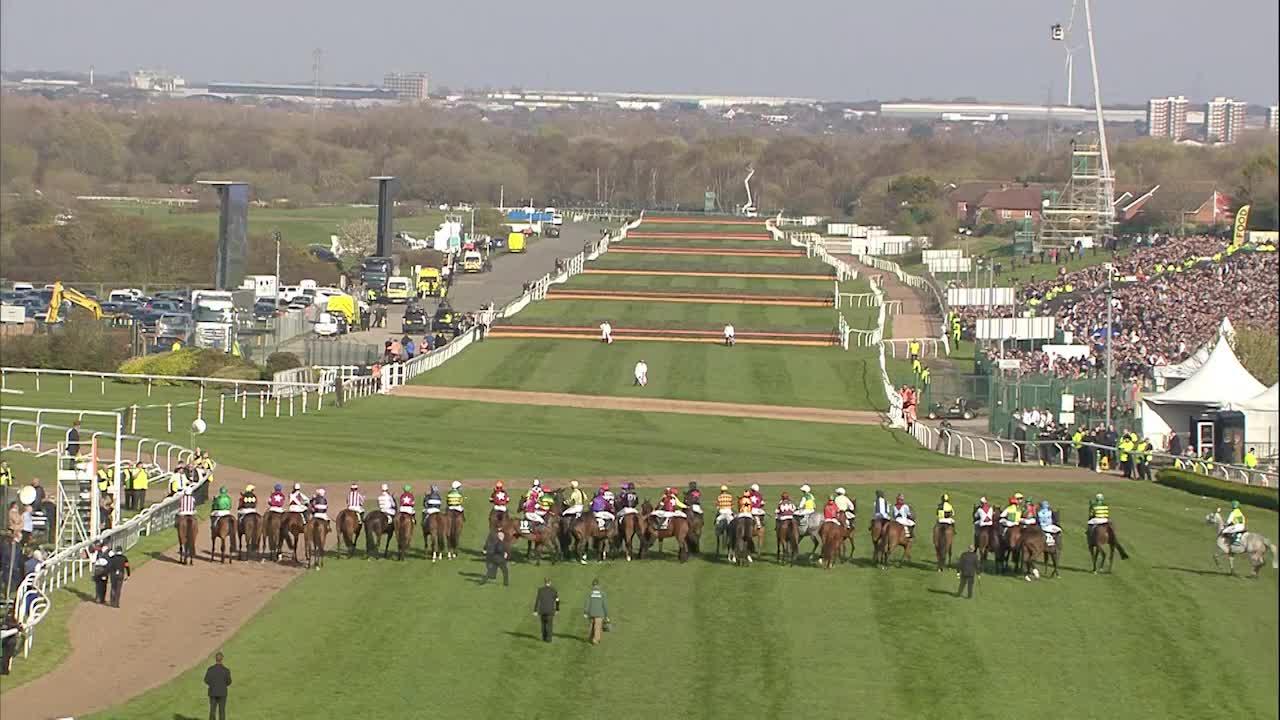 Watch a full replay of how Tiger Roll won a second Grand National
At last, the great race now has a new conqueror.
Tiger Roll was again dwarfed by many of his 39 rivals in the paddock and in the heat of battle, but the horse who measures 15.2 hands is living proof that good things can come in small packages.
Good things? Scratch that. Great things, which is the least he merits.
Aintree are going to have to give him a statue, too, and The Tiger Roll Cocktail Bar has a certain ring about it.
Lending his name to any eatery might cause confusion but perhaps a creche where there are prizes for the best tiger rolls might be a better bet. Small people paying homage to a small horse with a big heart.
The little rat of the thing, as owner Michael O'Leary again referred to him as in the post-race press conference, was magnificent under Davy Russell in becoming the first dual winner of the great race since Red Rum.
Aged only nine, he has the potential to match Rummy's haul and perhaps even overhaul him. William Hill make him only 8-1 to record a third successive triumph next year.
But O'Leary is adamant it will not happen. By early evening he gave the impression that he would be crushed if any misfortune befell the horse in pursuit of even greater heights at Aintree.
Instead, if all goes to plan, by this time next year Tiger Roll will be retired.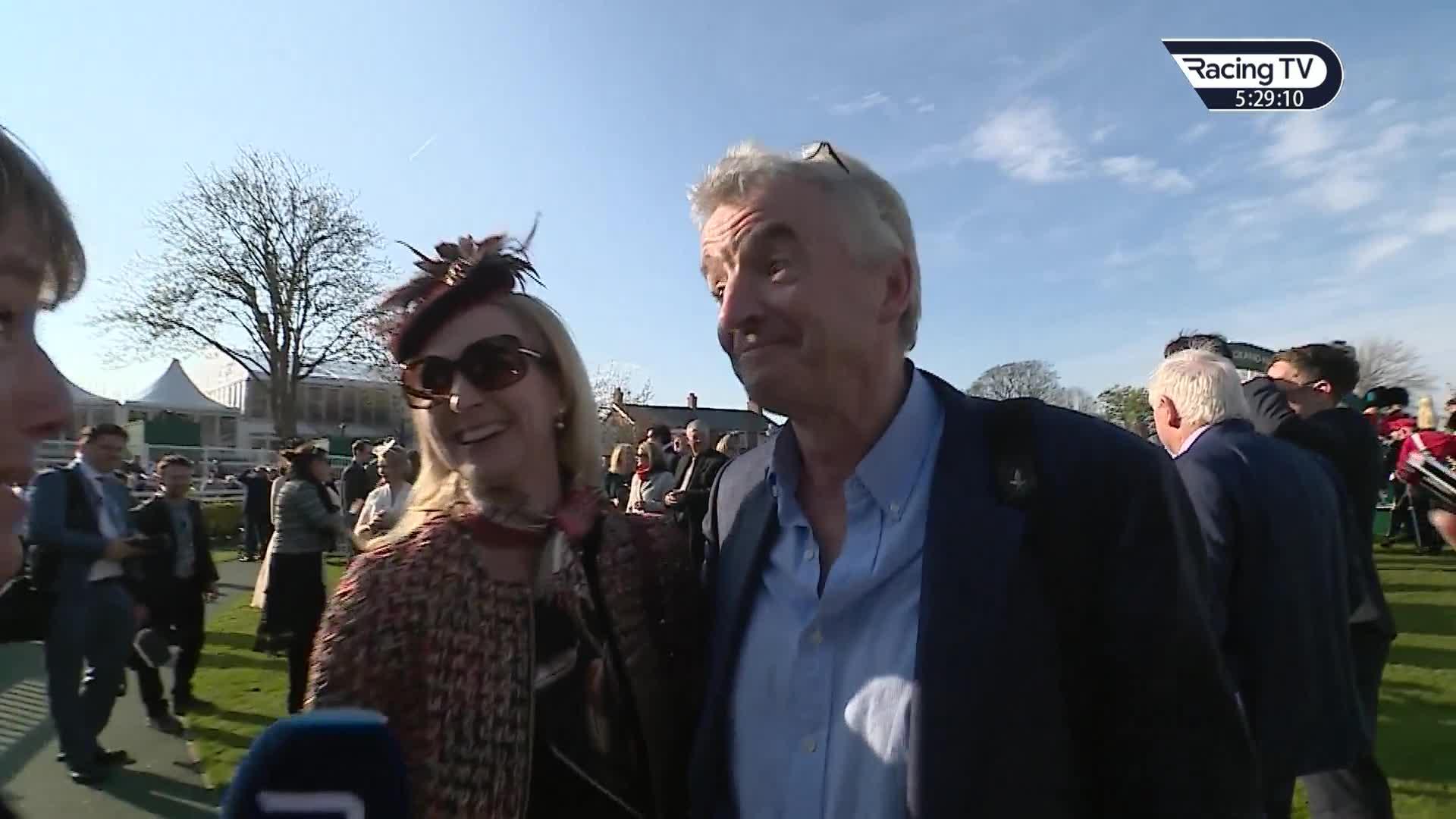 O'Leary tells Lydia Hislop about National victory number two
O'Leary believes asking this freak of a thoroughbred to try and win a third National, as Red Rum did in 1977, would be "greedy".
His campaign next season will revolve around trying to win the Cross-Country Chase at Cheltenham for a third successive time and, if he does, then it is likely he will be retired on the spot.
Sipping a glass of champagne, while Elliott swigged from a bottle of beer, he said: "Will he come back for the hat-trick? I think probably not - he will get another eight or nine pounds from the Cheltenham Cross Country win, he could be humping 12 stone [11 stone 10 pounds is the highest allotted weight] around here next year, I think it will be unlikely.
"Much more likely, if he is fit and well, we'll aim him for the Cross Country at Cheltenham. If he could win that for a third time, I think we'll retire him.
"He'll be entered here, but he will be so heavily weighted - Red Rum won three times, but I don't want to bring him back conceding lumps of weight."
He added: "Running him today was not a certainty. He is not a big horse and he has gone up nine pounds in the handicap - if the ground had been soft today or Anibale Fly had come out we would not have run.
O'Leary was also asked if a tilt at the Cheltenham Gold Cup could be a possibility. But, again, the owner is not interested.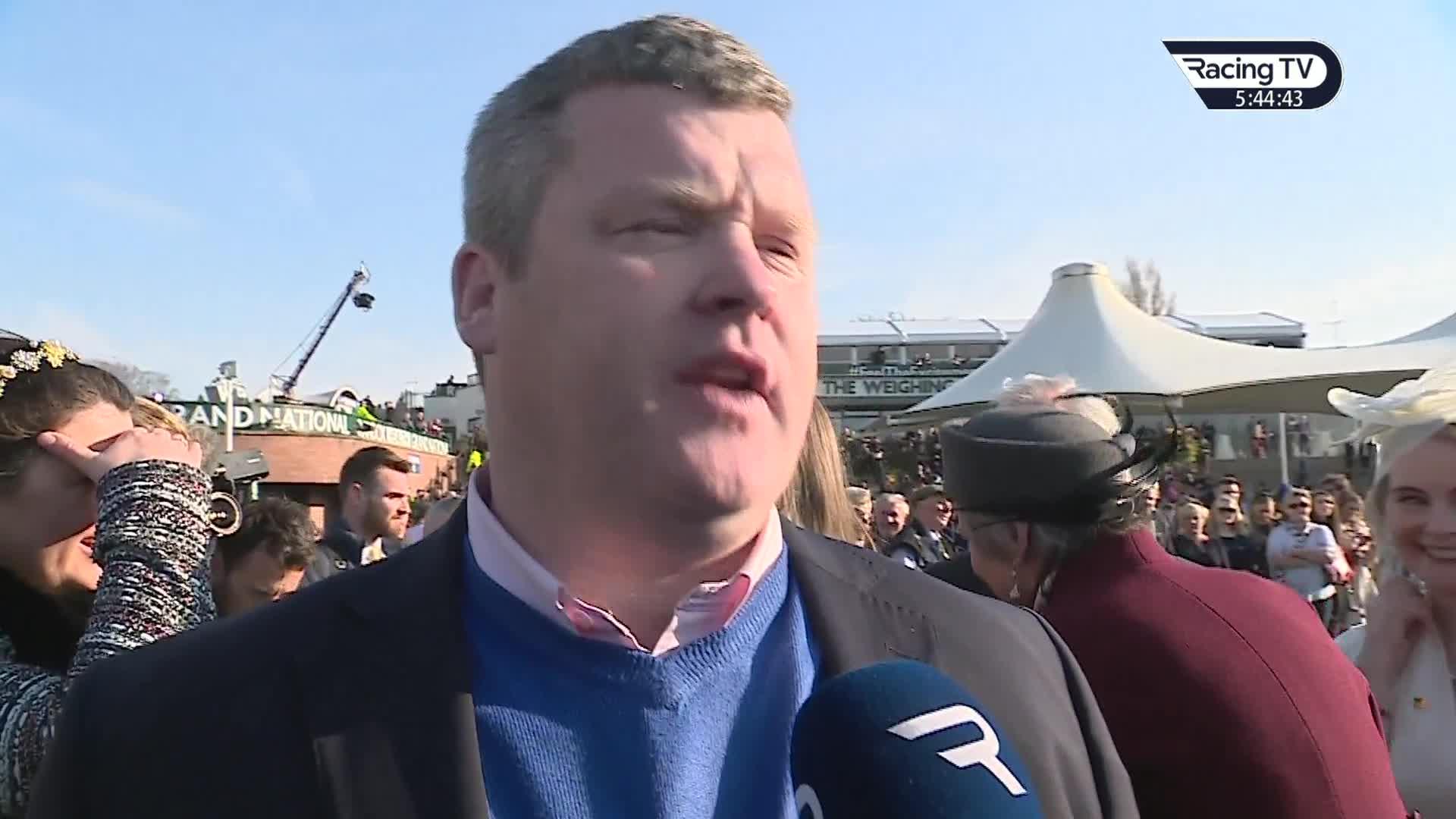 Elliott reflects on a momentous day
"We are not tempted by the Gold Cup - he is a small horse, the Gold Cup is such an attritional race," he said. "He has won four times at Cheltenham, and if he were to go back and win five times at Cheltenham - what more do you want from the horse?
"I think at that stage I would mind every precious hair on his body."
Talking about his overall emotions, he said: "It really feels like an out-of-body experience. Last year was a wonderful surprise, but this year there was no pressure at all, frankly I didn't think he had any chance of winning having gone up in the weights.
"I was much more worried that he would come back safely - he has got to the stage that I get more nervous watching him than I do of any of the other horses, less anything happens to him."
Elliott said: "When Silver Birch won (in 2007) I probably didn't appreciate it enough. Tiger Roll last year was unbelievable. Tiger is just a bit special, but the stats were against him.
"Hopefully he will get the recognition he deserves and will go down as one of the greats. Michael has got two statues in his house of War Of Attrition and Don Cossack, and hopefully he will get one.
"He wears his heart on his sleeve and takes a chance at everything in life. Everyone who knows me knows that I just get on with things and do them. As I've said, I would have been happy for any of them (his 11 runners) to win, but for Tiger it was a bit special.
"When you talk about legends, Tiger Roll has won at four Cheltenham Festivals and two Grand Nationals and that is a legend to me."
Russell expressed his delight at being able to enjoy taking his position centre stage once again.
"This horse and this place is amazing. People go on about certain sporting events, but Liverpool and Aintree are so far ahead," he said.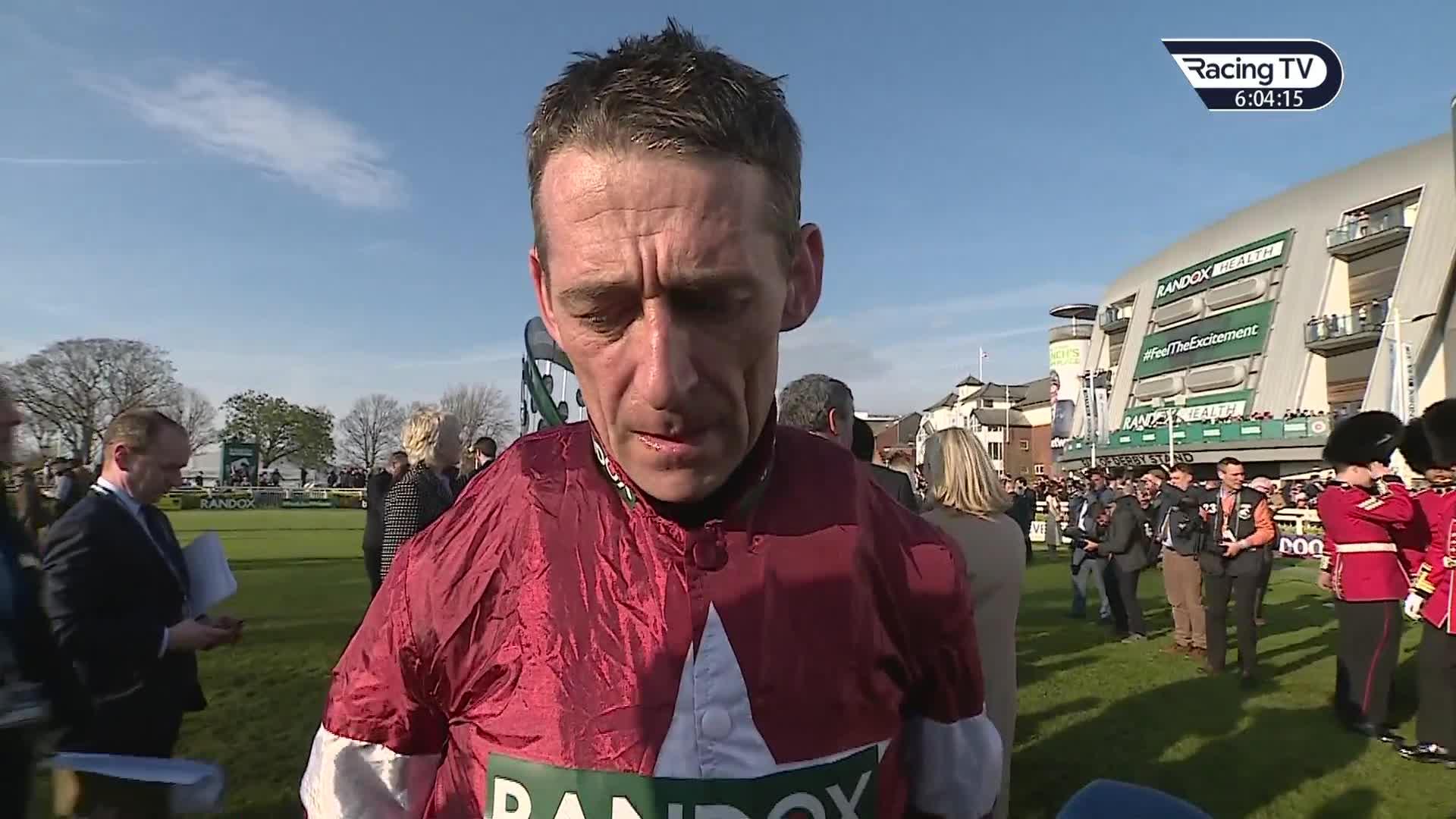 Russell revels in more glory on Tiger Roll
"People come here in their droves to cheer you on and they can be so proud of what they have here, it's so well run.
"It's televised all around the world and I'm so proud to be a part of it, I can't believe it."
Russell is adamant Tiger Roll recognises his own name and added: "He's a little devil, he doesn't get high at his fences, but he gets away with it."
Tiger Roll again rose to the occasion. And Aintree rose to him.