The Sky Bet Sunday Series pays a visit to York this weekend, with Michael Dods' potential runners at the meeting including record-equalling six-time course winner Dakota Gold.
Darlington-based trainer Dods, who has enjoyed past Knavesmire success with the dual Nunthorpe heroine Mecca's Angel plus plenty of others, reported: "Our horses seem to run well at York, and the owners enjoy going there. York as a racecourse has something for everybody and you cannot fault the facilities, whether that be for the general racing public, the owners, or the stable staff. The way the racecourse caters for stable staff is second to none, the best in the country.
"York have done a tremendous job, and for me there's a lot of other racecourses who could have a look at York and see how they should be operating. The whole team at York make such an effort and know how to do things properly."
Plans are fluid for eight-year-old Dakota Gold, who shares the title of winning-most horse at York alongside Stradivarius and Copper Knight, with Dods keeping a close eye on the weather.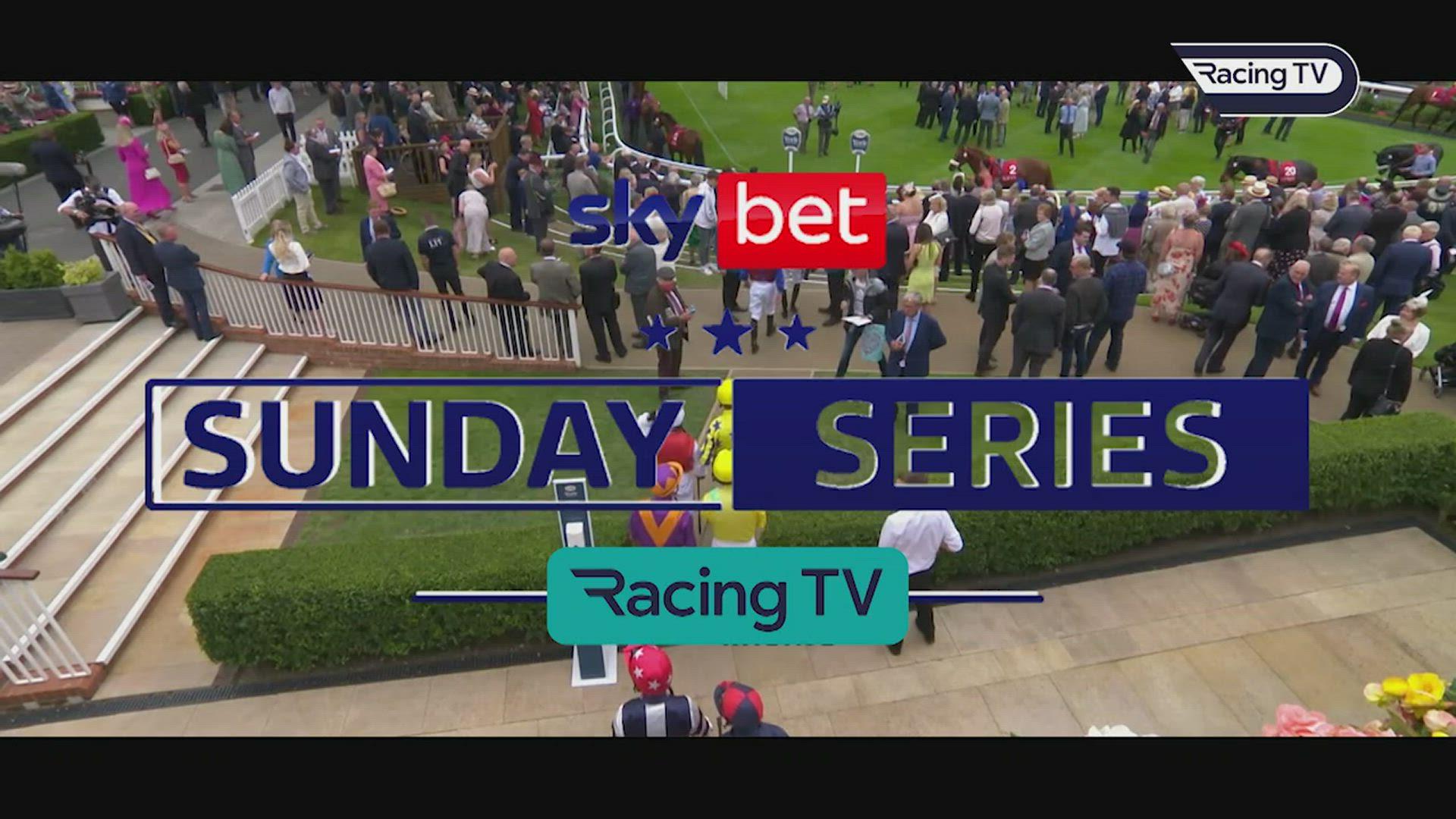 2022 Sky Bet Sunday Series - watch every race live on Racing TV!
He said: "I haven't decided yet but obviously he's entered, and we'll see what happens this week and what the ground will be like come Sunday. He ran a tremendous race there last week, and although he is carrying a big weight, he seems in good form. We'll decide on Friday."
"I haven't spoken to Anthea Leigh (Clerk of the Course) yet, but if we thought the ground was all right - with no firm in the going report - then there's every possibility that he'll take his chance. We haven't done a lot with him since the race, but he wouldn't need a lot done with him. He's fit and well."
Stablemate Pendleton finished a close third to Dakota Gold last week and also holds an entry in the feature six-furlong Sky Bet Sunday Series Sprint Handicap (5.35pm) but he's far from a certain runner with Dods saying: "I'm not so sure about him, as he might be a bit better with a little longer between his races. He doesn't want the ground firm either."
A Boy Named Ivy finished fourth to Eilean Dubh, Mostawaa and Harswell Duke at Hamilton a fortnight ago, and the grey Markaz gelding is a probable runner on Sunday (5.05pm) with Dods stating: "He's run some good races this season and he seems well in himself, so the plan would be to run.
"He got shuffled too far back at Hamilton, and it was difficult to come from behind that day, but he ran a solid race from what was a difficult position. The flat turning track at York with a long straight will probably be more to his liking than the undulations at Hamilton."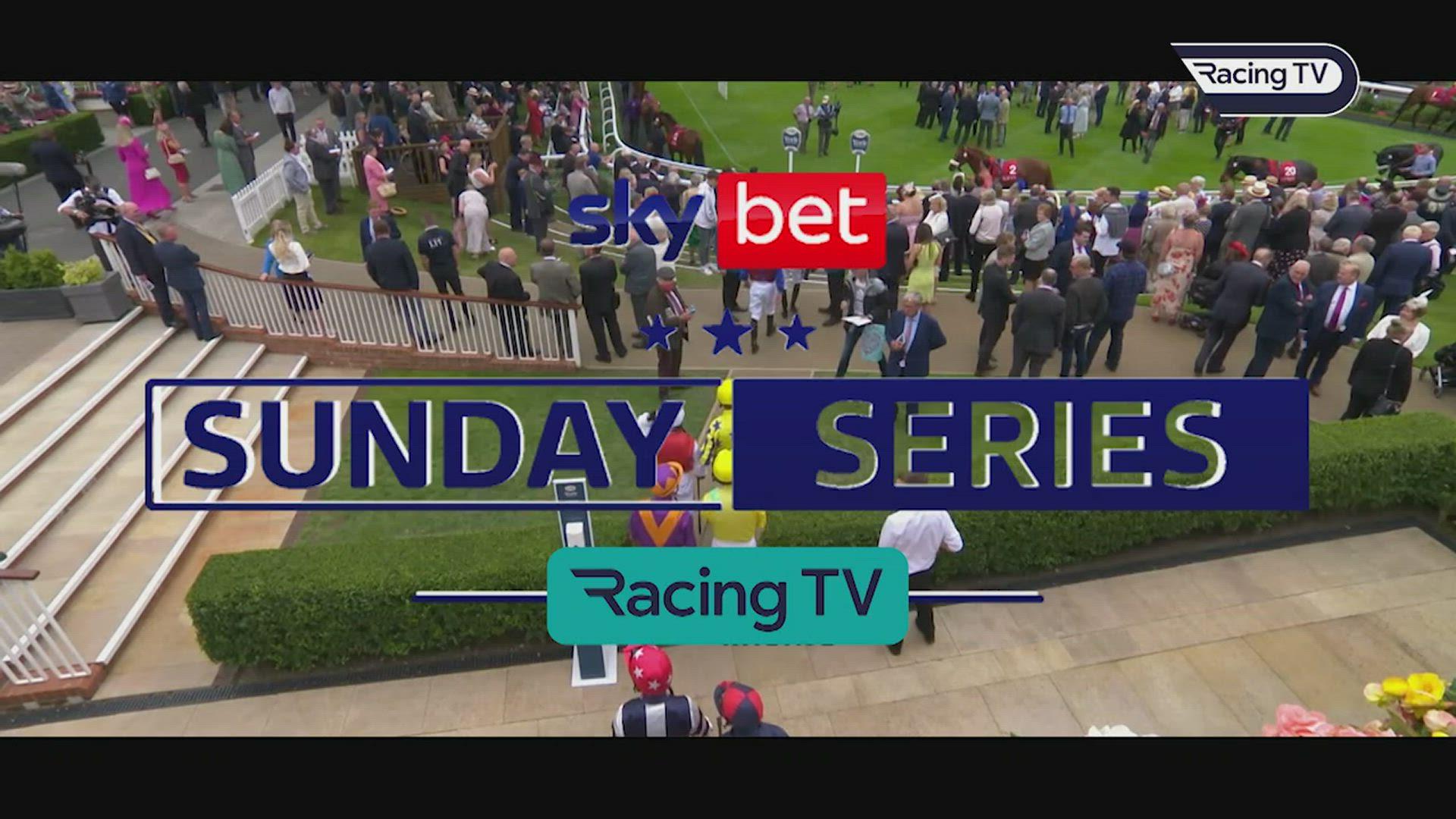 Dakota Gold gains a sixth win at York from stablemate Pendleton
"Azure Blue is a nice filly. She's wintered well and I'm happy with her, so the plan is to run in the Sky Bet Sunday Series Dash (4.35pm). We were delighted to get her a win on the board at Newcastle (maiden), but she was never going to keep going over the winter. We put her away to mature a little more.
"Her work at home has been good and she looks to be a nice filly in the making but obviously she hasn't run since November so we're keen to get her out on the track. We're very happy with her.
"Wor Willie (6.05pm) has always looked like a staying type. He was always big and weak, and still is, but he's a nice horse. He won over 1m6f at Thirsk, and if he's going to get 2m anywhere – which I suspect he will - then he'll get it at York. He travelled well that day and he's very straightforward, so the plan is to see if he stays the 2m trip now rather than waiting to find out. He's number 23 on the list, but we'll run if we get the opportunity to do so."
Zuffolo was a recent winner at Thirsk, and he has an option in the five-furlong novice (4.00pm), but Dods is wary. "Zuffolo is a nice horse, but he has a 3lb penalty," he said.
"He went nicely on the gallop this week, but the only thing that is putting me off is the penalty and the presence of Walbank, who was beaten by a very good horse of Charlie Appleby's at Ascot and cost 525,000gns at the breeze-ups. If we went to York, we would be giving him 3lb, which I think is a tall order. I might just wait for something a little easier where he could carry the penalty."
Dods is keen to offer his support to the Sky Bet Sunday Series, particularly with more fixtures in the North imminent at Musselburgh, Pontefract, and Haydock, but also believes there is the opportunity to finesses the series further and said: "The Sky Bet Sunday Series is a good initiative, there's no doubt about that. It's live on ITV, has the potential to draw in sizeable crowds and there's also good prize money on offer. The only suggestion that I would have is that for a Twilight fixture on a Sunday, I think it's important that the horses receive some appearance money.
"Staff are having to work extra hours, with our wagon returning from the opening Hamilton fixture at midnight, so the staff have had a very long day. Appearance money could be shared equally between owner, trainer, jockey, and the racing staff. We're all incurring so many extra costs, so if you fail to pick up prize money (and the races are incredibly competitive) it's a very costly business on a Sunday evening."
Ed Gretton, Director of Racing at Racecourse Media Group and one of the driving forces behind the Sky Bet Sunday Series, responded to Dods' suggestion by saying that the Series was still in its relative infancy in just its second year.
"We always welcome feedback especially as it's a new initiative," he said. "We do offer £250,000 of additional bonuses and prizes to those involved, including enhanced Best-Turned-Out prizes and a £15,000 stable staff bonus as we're mindful of the late Sunday finish - and that's on top of the £200,000 prize-money for each card - but if there is a feeling that these incentives could be beter deployed elsewhere, then we can certainly explore other options."
More about the Sky Bet Sunday Series
The Sky Bet Sunday Series returns even bigger and better this year, with the organisers revealing that an additional £250,000 of bonuses and prizes will be on offer for jockeys, apprentices, trainers, owners, and stable staff.
That's on top of the bumper £1.2m of prize money already on offer across the six fixtures at Hamilton Park, York, Musselburgh, Pontefract, Haydock Park, and Sandown Park – which are all shown in their entirety on a late Sunday afternoon slot on terrestrial audience on ITV4, as well as Racing. TV.
ITV, Sky Bet, Racecourse Media Group and six of its racecourses are delighted to announce the cash injection as they look to build on the success of this collaboration in 2021.
The bonuses and prizes linking the Sky Bet Sunday Series include:
• £100,000 to the first jockey to ride 7 winners in the Series
• £100,000 to the owner of the first horse to win 3 races in the Series
• £25,000 to the first trainer to train 7 winners in the Series
• Stable Staff prizes to the three leading stables with guaranteed prizes of £10,000 (1st), £3,000 (2nd) and £2,000 (3rd), based on points from winners, seconds, thirds and runners
• Prize for winning apprentice (based on most wins/places in the Series), including a 12-month sponsorship from Sporting Life (worth £5k) and Media training/internship with Racing TV
• Enhanced Best Turned Out: £250 per race (split for 1st, 2nd and 3rd) for all races in the Series
The Sky Bet Sunday Series is open to all trainers who have horses eligible for the race conditions and the six seven-race Sunday cards comprise:
• 8th May – Hamilton Park
• 22nd May – York
• 5th June – Musselburgh
• 19th June – Pontefract
• 7th August – Haydock Park
• 21st August – Sandown Park
Leading jockey Ben Curtis said: "The Sky Bet Sunday Series bonus was certainly on my radar last year, having ridden two winners at the opening fixture. If the cards fall my way this year, then I would certainly be keen to give it a real go, as riding seven winners across six fixtures – three more than last year – while a big ask, is possible. The £100,000 bonus is a very generous incentive from the organisers, and I am sure a lot of my fellow jockeys will be eyeing it up too. Anything the sport can do to raise its profile can only be a good thing and I hope we can all get behind the Series again and make it a real success."
James Savage, Assistant trainer to Sir Michael Stoute, said: "The racing industry needs fresh ideas, not only to reach out to the public, but also to attract increased prize money and competitive fields. I feel the Sky Bet Sunday Series is going to be very popular and the ITV coverage as well as the generous Sky Bet sponsorship and incentives can only be a positive going forward."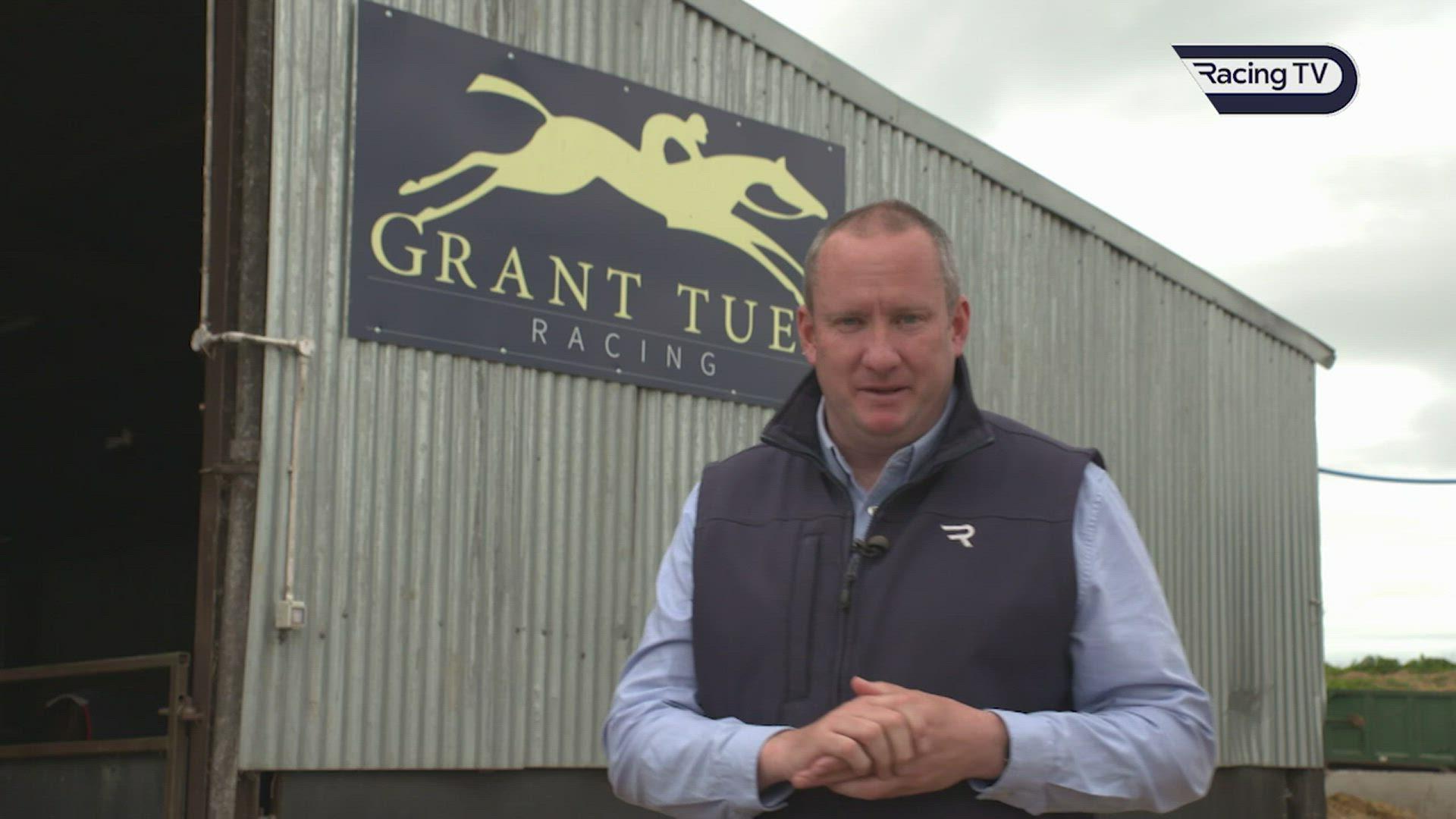 Grant Tuer discusses his horses for the Sky Bet Sunday Series after enjoying great success last year
Sam Hoskins, Racing Manager of Kennet Valley Thoroughbreds and Hot to Trot Racing, said: "Sunday is a very good day to get owners together to go racing and I'm pleased that the Sky Bet Sunday Series is growing in its second year. It's a great initiative with really good prize money, it's good to see the stable staff getting a focus and we will try our best to target some of horses at the Series."
PJA Racing Director CEO Dale Gibson said: The PJA support the expansion of the Sky Bet Sunday Series. Meaningful Sunday prize money remains vital for all participants, in addition, the potential bonus for the first Jockey to ride seven winners over the series is welcome, and achievable, alongside the additional sponsorship prize for the leading Apprentice. We thank everyone involved and wish all participants the best of luck in the forthcoming series."
The Series will again endeavour to make racing simpler to understand and more accessible to wider audiences by delving behind the scenes and uncovering the less-told stories about what goes into preparing a horse for racing and what goes into staging a race day itself.
The broadcasts will also focus on the grass roots, such as pony racing, and showcase horses, trainers and jockeys who don't often get the limelight, as well as lifting the lid on how best to read the formbook and analyse a race.
Read more on the Sky Bet Sunday Series:
Guide to the Sky Bet 2022 Sunday Series courses: Hamilton Park
Guide to the Sky Bet 2022 Sunday Series courses: York
Guide to the Sky Bet 2022 Sunday Series courses: Musselburgh
Guide to the Sky Bet 2022 Sunday Series courses: Pontefract
Guide to the Sky Bet 2022 Sunday Series courses: Haydock Park
Guide to the Sky Bet 2022 Sunday Series courses: Sandown Park