Peter Tingey, the owner of leading 32Red Sprint Cup hope Brando, talks to Andy Stephens about his hopes for the horse and outlines what makes trainer Kevin Ryan such a skilled trainer. Watch also in-depth analysis from Tom Stanley and James Willoughby in The Verdict and Tony Calvin in The Betting Lab.
By Andy Stephens
Yorkshire folk are renowned for their straight talking and Peter Tingey is no exception. An initial gentle inquiry about Brando's wellbeing ahead of the 32Red Sprint Cup draws a response that cuts straight to the chase.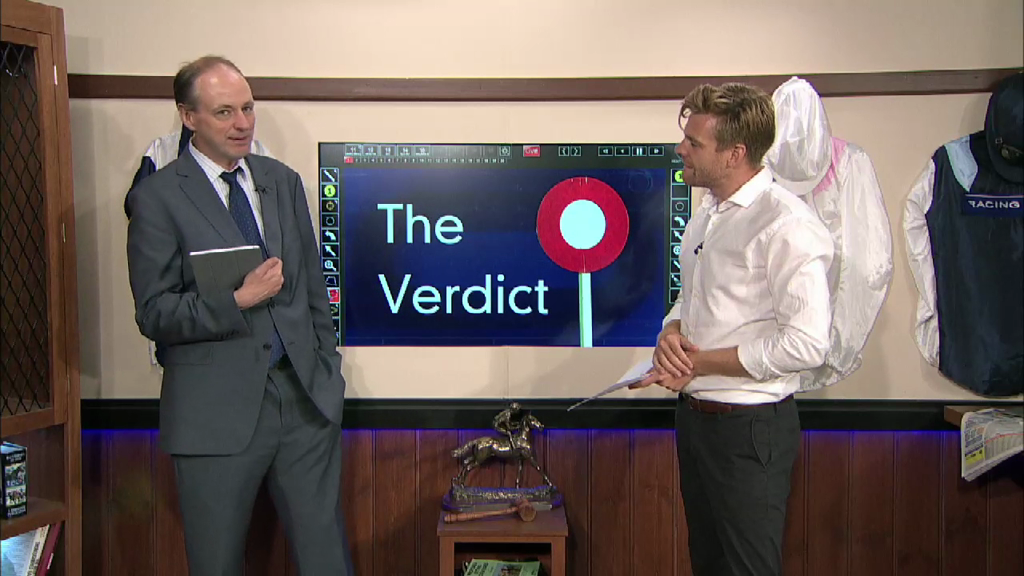 "He'll win it," says the owner, before breaking into a chuckle. But 15 minutes later it is clear this is not just bluster. Brando is going to win.
Tingey is happy to explain exactly how, too. Take a tow from Harry Angel on the rain-softened ground, then zip past him in the latter stages by reproducing the kind of acceleration he showed when landing the Prix Maurice de Gheest last month.
The bookmakers clearly have a suspicion he might be right, with Brando's odds shrinking from 11-2 to a best-priced 3-1 this week.
"I think his win at Deauville last time was probably his best performance yet," he says. "There are not many Group One races where you see a jockey able to take a tug on a horse a furlong and a half out.
"That to me reflects just how well he is at present and if Kevin can turn him out in the same sort of shape, which I'm sure he will, then we've got to have a serious chance."
Reflecting on his staying-on third to Harry Angel in the July Cup, he added: "Apparently, Brando ran the last three furlongs of the July Course in the fastest time since records began, which tells you something.
[(full)Watch Replay](//)
"Tom [Eaves, the jockey] did the right thing in following Caravaggio because he was the red hot horse going into the race but, in hindsight, if we'd been following something else we might have got closer to Harry Angel.
"If Harry Angel adopts the same tactic [being at or near the head of the pace] then Brando has got somebody that is going to take him the full length of the race. If he can get in a rhythm and be close enough to him, then he has got the ability to find that turn of foot for half a furlong. It's an extremely serious turn of foot - and that's what will win him the race.
"It's not going to be easy, but I think they will be as worried about Brando as we are are about Harry Angel."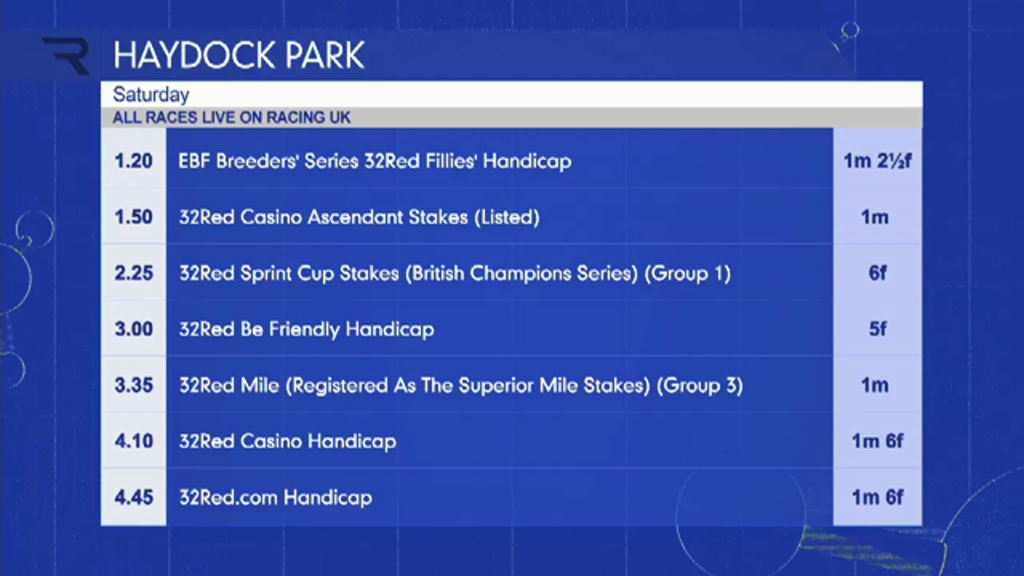 A mixture of inspiration and perspiration, not to mention an entrepreneurial spirit, have enabled the 61-year-old to reach heights that barely seemed imaginable when he was a younger man.
Brought up in a happy but what he admits was a poor household - his Dad was a bus and wagon driver - he turned something out of almost nothing. One taxi purchase led to another, then another. Now, Tingey has a fleet of 240 of them under the banner of Blueline, in Barnsley, where he was born and bred.
His dream of one day owning a horse able to compete on level terms with the elite has been realised, although he had to learn the hard way that thoroughbreds do not always find their intended level.
Tingey's first six years as an owner yielded zero victories until, desperate for an upturn in his fortunes, he ditched his "unlucky" colours and switched to those chosen by Angie Bailey, his long-term partner. He should have done it a lot earlier because, ever since, the winners in yellow and purple have flowed.
The couple's equine adventures began 22 years ago when they met and had a horse in training with Richard Fahey.
At the time Fahey was being assisted by Kevin Ryan, best known then as being a former jump jockey, and when the latter went out on his own, in 1998, followed him. They have remained loyal ever since and become firm friends.
"We probably talk every day, but not always about Brando," Tingey said. "Kevin tells you the way that it is - he doesn't brush around it. If you've got rubbish, he will tell you you've got rubbish. I'm a Yorkshireman and am a great believer in that.
Angie Bailey and Peter Tingey sporting their colours at Newmarket this season
.
"No disrespect to others and their approach, but that's the way I like it. "I tell him he should get more stables, more horses, but when I go up on the gallops with him he knows every horse that is coming past. 'If I had 300 I would not be able to do that' he says and no doubt he is right.
"He's dedicated to what he's got and it works for him. He probably thinks a bit more about Brando than some of the others but he loves all of them; knows them all backwards. You could not get a more genuine person."
Bailey has named many of their horses after movie stars with, in equine terms, Brando proving himself more capable than such as Bogart, Hitchcock and Savalas.
Astaire was as nimble as his namesake and also provided Group One glory in the 2013 Middle Park Stakes but, sadly, died of colic as a four-year-old.
Brando was purchased six months after Astaire's finest hour for £120,000 at Newmarket's Craven breeze-up sales. The son of Pivotal was raw in his early days as a juvenile and failed to get his head in front in five starts but his progress in the past two years, since having a gelding operation and filling his mighty frame, has been relentless.
Beaten a neck in last year's Wokingham, he went one better in the Ayr Gold Cup before finishing a close third in the Group One Qipco British Champions Sprint. This year he has continued to thrive at the highest level and, overall, he has accumulated £578,000 in prize money with the promise of plenty more to come.
Brando won the Abernant Stakes at Newmarket in May
(PA)
After Haydock, he has already been pencilled in for QIPCO British Champions Day at Ascot on October 21.
"It would be lovely if he was still a full horse but he was such a bull of a two-year-old," Tingey explained.
"He was getting muscle bound and there was no option but to geld him. If he could have achieved what he has as a full horse then he'd be worth a fortune, but he's still worth good money and he is going to take us to races that we've never had a good opportunity of winning before.
"I want him to go to Hong Kong for their big sprint in December but I think Kevin is against the idea. If he believes the horse has had enough by then and that Dubai [in March] might be a better option, then we'll take him there instead.
"If we could get him to some of the bigger races abroad that would be fantastic, but it will depend on the horse and what Kevin says is best. Ground-wise he acts on fast going, but he's more effective on softer."
One slight chink in Brando's armour is that he is occasionally prone to bursting a blood vessel, which happened when he trailed home last of 12 in the Duke Of York Stakes in May when a hot favourite.
"It seems to happen once a year and there is no logic with it," Tingey said. "He went from going best to the first beaten in the Duke of York but hopefully he's had his one episode of it for this season."
His owners have much happier memories of his previous visit to Haydock, two years ago, when he made all the running in the Godfather Travellers Handicap.
[(full)Watch Replay](//)
"The name of the race only dawned on us afterwards," Tingey said. "He was the perfect horse for winning it, wasn't he?"
Oscar-winning Marlon Brando once observed: "Regret is useless in life. It's in the past. All we have is now."
The now for his equine namesake will arrive at 2.25pm on Saturday. "It will be a nervy day for us, but when we stop getting nervous that will be the time to call it a day," says his owner.
Taxi for Tingey? Hopefully not before a celebration or two.