In the latest of our Horses The Made History series, Andy Stephens turns the spotlight onto the thoroughbred lauded by many as the greatest. This article was first published during the summer of 2019.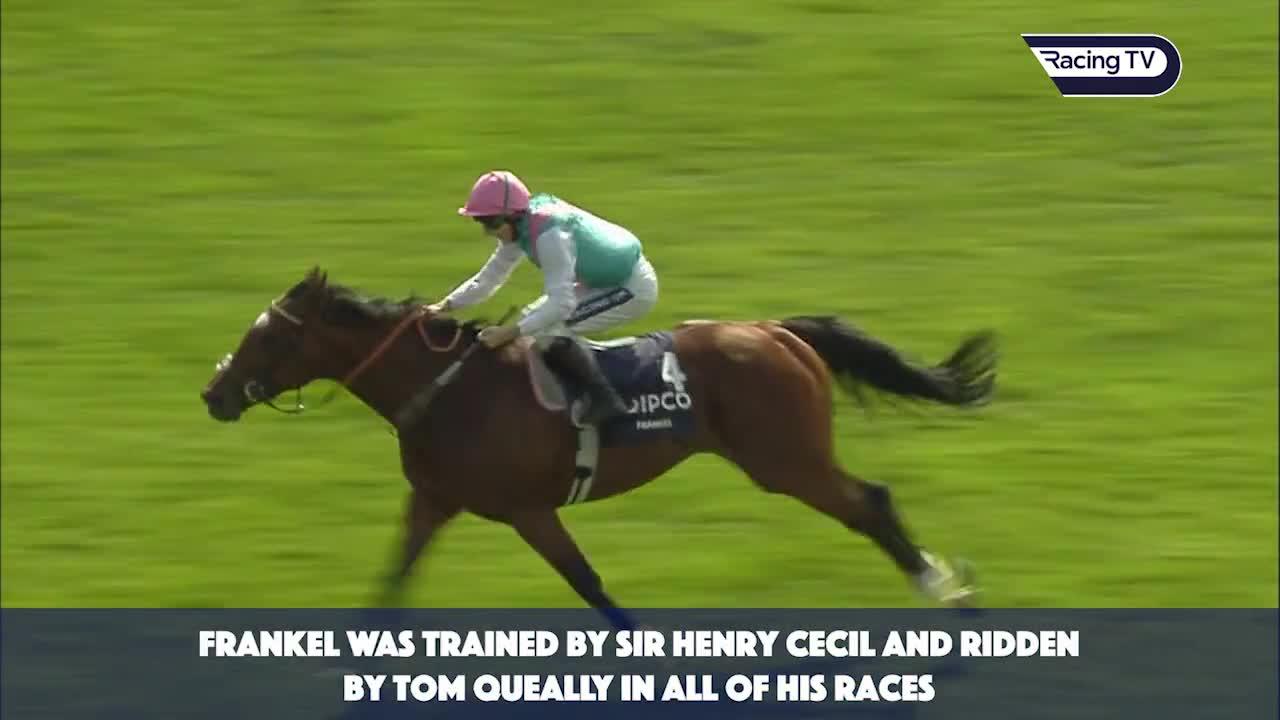 Was Frankel the greatest racehorse? The debate got another airing in various quarters last month after Enable had chalked up her ninth Group One triumph with an exhilarating King George triumph at Ascot.
It's not easy to determine who has raised the bar highest among our four-legged friends when you have wonderful champions stretching back centuries to consider.
Eclipse set the initial standard by winning all 18 of his races in the 18th century, apparently walking further than 1,000 miles to and from his races into the bargain.
Ninety-five per cent of all thoroughbreds in the world today can be traced back to him. So in any debate or late-night pub discussion, make sure not to leave him out of calculations, even if after a few pints you are struggling to recall his win in the 1769 Canterbury King's Plate, or his match race against Bucephalus the following year.
Just as when discussing the respective merits of Matthews or Messi; Pele or Puskas; Botham or Bradman; Bjorg or Perry, Woods or Nicklaus, such discussions can stir strong emotions.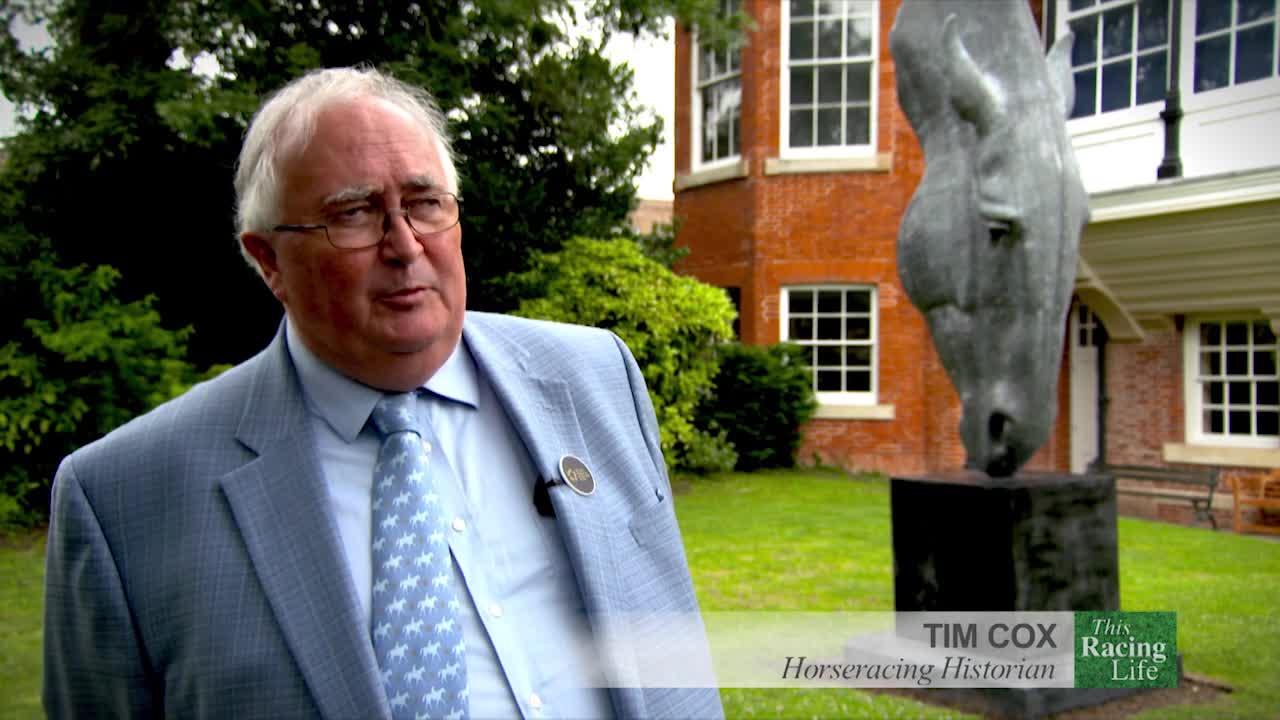 Watch historian Tim Cox on the legacy of Eclipse
But this is a puzzle we are not trying to solve in our Horses That Made History series, not least because it's a bit like trying to determine the best strawberry you have ever eaten. The one in your mouth right now tastes pretty good, doesn't it (Enable), but was it as sweet and succulent as that one you had on the beach that time almost 50 years ago (Nijinsky)?
Frankel was possibly, or probably even, the ultimate thoroughbred: the best to have walked the earth since breeders began playing with equine genetics more than 300 years ago. But none of us can give a definitive yes or no, and we should not get too hung up about it.
Frankel should be celebrated for what he was, a colossus who exhausted superlatives. An exuberant horse who simply adored running as fast as his limbs would propel him, and whose masterful trainer, the late, great Sir Henry Cecil, nurtured brilliantly along the journey.
Perhaps in other hands this equine rocket would have shot off in the wrong direction and fizzled out. Instead, he never stopped delighting us with his displays of crushing authority.
Frankel's brilliance transcended the sport; propelling racing onto the front pages of newspapers and making TV news bulletins.
Flawless during a 14-race career that spanned 26 mesmerising months, he won many of the sport's biggest prizes, usually by wide margins, and produced jaw-dropping moments that pushed boundaries of achievement that none of us thought possible.
Most of his races were not races at all. Merely solo exhibitions of pace, power, brio and sheer joy. He was rarely a betting proposition - he started 7-4 on his debut and from then on was always odds-on - but the electricity and excitement he brought to the racecourse was immeasurable.
Like greats before him such as Eclipse, Highflyer, St Simon, Ormonde, The Tetrarch, Nearco, Ribot, Personal Ensign, Zarkava and Black Caviar, he was retired to the breeding sheds having never been beaten.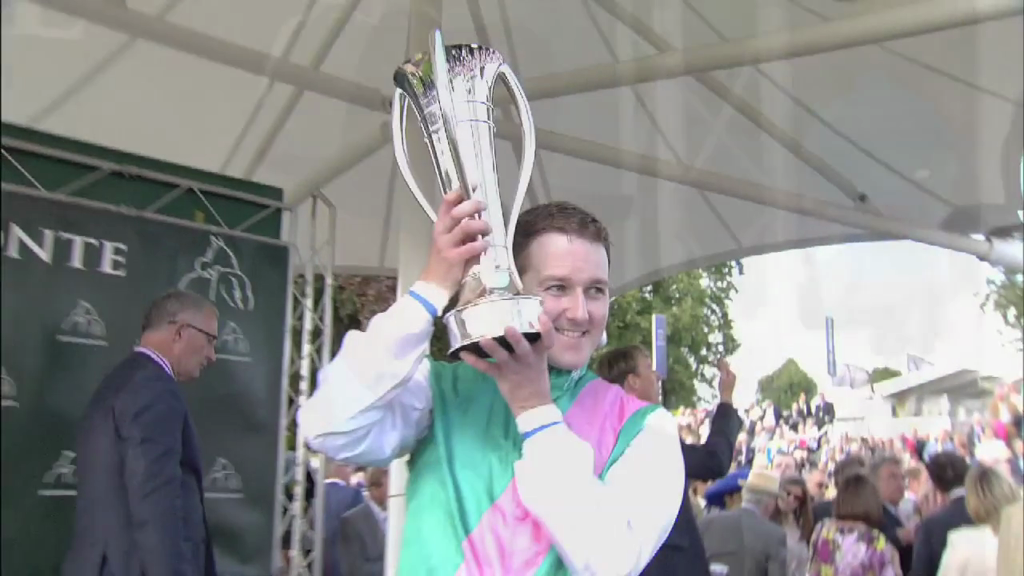 Relive memories of Frankel's stunning success at York in the company of Nick Lightfoot
There were no stains on his record. No excuses. No off-days. No hard-luck stories. Just pure perfection.
He didn't run in the Derby and raced exclusively in England. But those who suggest it made him a lesser individual than others before or after him are surely mistaken.
Frankel was Box Office. He put bums on seats; emptied bars and captured hearts and imaginations like no other. No horse has ever officially been rated higher.
Yet his story was also laced with tragedy.
During his career, his revered trainer was battling cancer. His vocal chords were affected and his voice barely registered as a whisper by the time Frankel signed off his career with a final success in front of the Queen and a sell-out crowd at Ascot in the autumn of 2012.
"I cannot believe in the history of racing that there has ever been a better racehorse," said the man who had trained multiple champions before him. Cecil died eight months later, his final days enriched by a horse quite like no other.
Frankel was foaled at 11.40pm on February 11, 2008, at Banstead Manor Stud on the outskirts of Newmarket. He weighed 8st 11lb and the splash of white on his forehead and his four white socks immediately marked him out from the crowd.
Earlier in the day, Tom Queally had gone to Wolverhampton for one modest ride on the all-weather. It trailed home well-held and he would have driven home questioning the logic. Little did he know a sequence of events that would change his life had been triggered.
The young foal was a result of a union between Galileo, the 2001 Derby winner who was already making his mark as a stallion, and Kind, a six-time sprint winner who had also produced useful performers.
In his early months, he achieved top grades from those assessing his progress and confirmation at Juddmonte Farms, the breeding empire of his owner Prince Khalid Abdullah.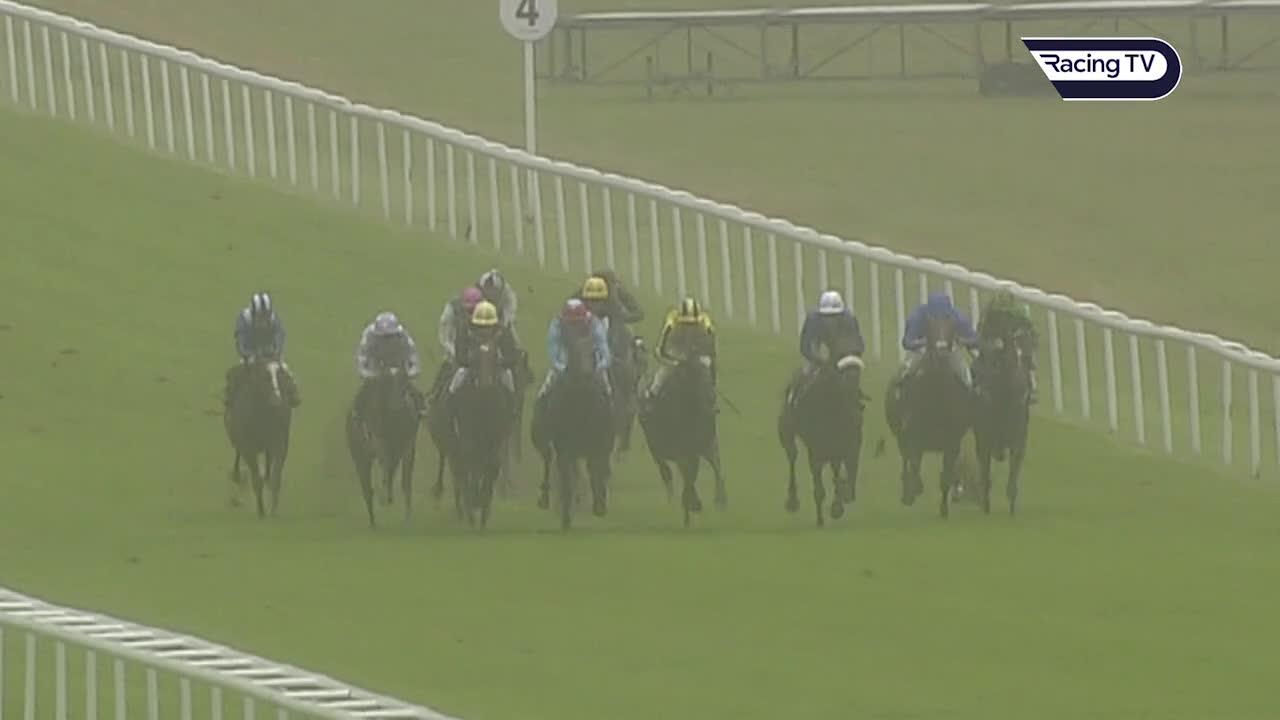 Watch how Frankel beat Nathaniel on his debut at Newmarket in August 2010 plus Stewart Machin's post-race interview with a drenched Cecil
Once sent into training, he continued to catch eyes and tick boxes. Abdullah wanted to remember the late American trainer Bobby Frankel, who had helped provide him with many cherished days on the racecourse, with a horse of above-average ability.
This was potentially that horse and so the exuberant colt who was always in a hurry to do things now had a name. Frankel.
Cecil adopted a patient approach but his new recruit had already created a buzz with some of his early spins on the gallops before making his debut over a mile at Newmarket on August 13, 2010.
Sent off the 7-4 favourite, Queally, who was to ride him in all his races, nursed him to the front in the final furlong and he won by half a length from another debutant called Nathaniel. It was not the most sensational of starts, hardly the stuff of The Greatest Ever, but encouraging enough.
What we did not now at the time was that the runner-up would subsequently go on to become a top-class horse himself; one who came within a nose of being a dual King George winner and who would later sire one (the aformentioned Enable).
Frankel was more extravagant in his next two races. He won a conditions event at Doncaster by 13 lengths (his task was simplified when Farhh was withdrawn at the start) and then the Group Two Royal Lodge at Ascot by ten lengths. Timeform observed that "he is on his way to the top" and he signed off his season as a two-year-old with a decisive victory in the Group One Dewhurst Stakes at Newmarket.
By now, Frankel fever had begun to spread and it was to catch fire the following year when he won the Greenham Stakes, 2,000 Guineas, St James's Palace Stakes, Sussex Stakes and Queen Elizabeth II Stakes.
Oh, and one day he raced a train that ran parallel to the gallops at Newmarket and beat that, too, although to be fair the train was carrying lots of passengers and Frankel was carrying only one. That adventure made the front page of the Racing Post.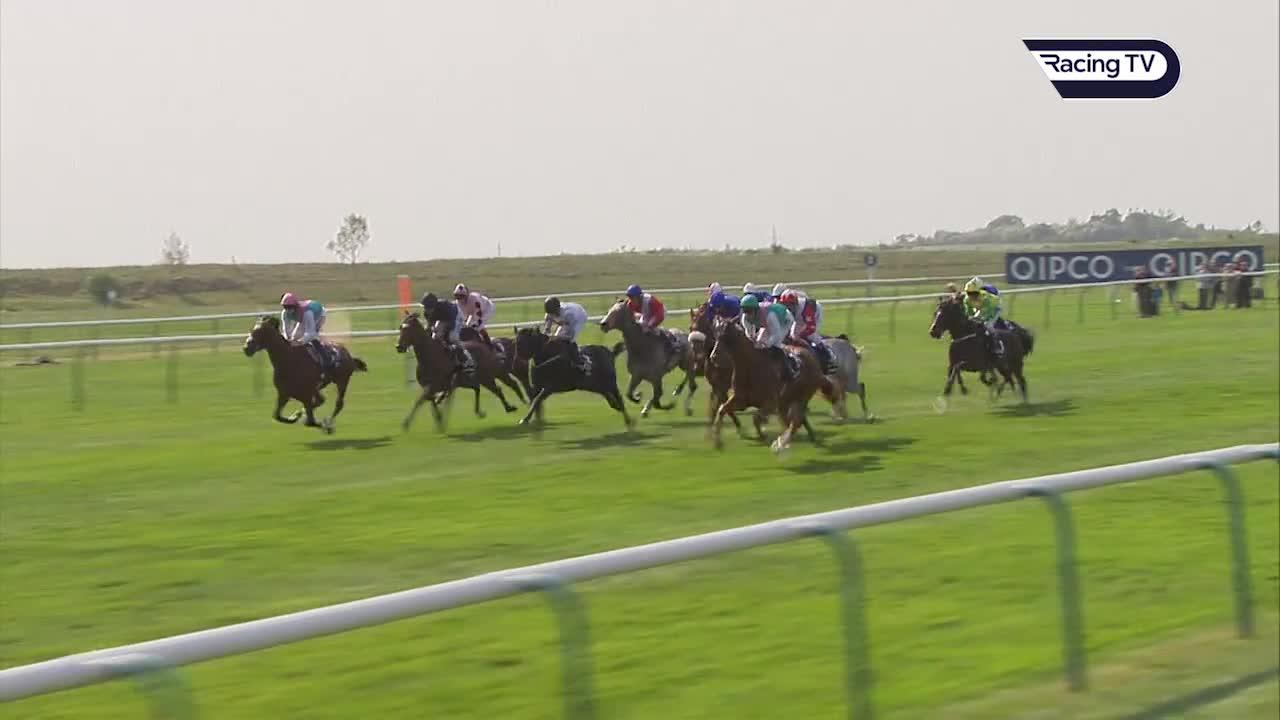 Frankel produced something out of the ordinary in the 2000 Guineas
His display in the Guineas, in particular, marked him out as something out of the ordinary. Rerouted was in the Classic to act as a pacemaker for him but Cecil was keen to let Frankel use his mighty stride and the instructions to Queally were not to disappoint him.
What followed was simply astonishing. By halfway, Frankel was 15 lengths clear and setting fractions that it seemed impossible to maintain. Martin Dwyer was riding in the race and would say later that he assumed that the leader was the pacemaker, not the 1-2 favourite.
Frankel did begin to get a little weary in the final furlong but, by then, everyone on the Rowley Mile had risen as one to salute him. His winning distance was six lengths – the biggest margin since Tudor Minstrel – but it was the manner of the way he ripped the field apart that was so breathtaking. It was beauty and bullying rolled into one.
His follow-up win at Royal Ascot, when he overcame dubious tactics to prevail narrowly, was unsatisfactory but then came a stunning five-length defeat of the year older Canford Cliffs in the Sussex Stakes at Goodwood.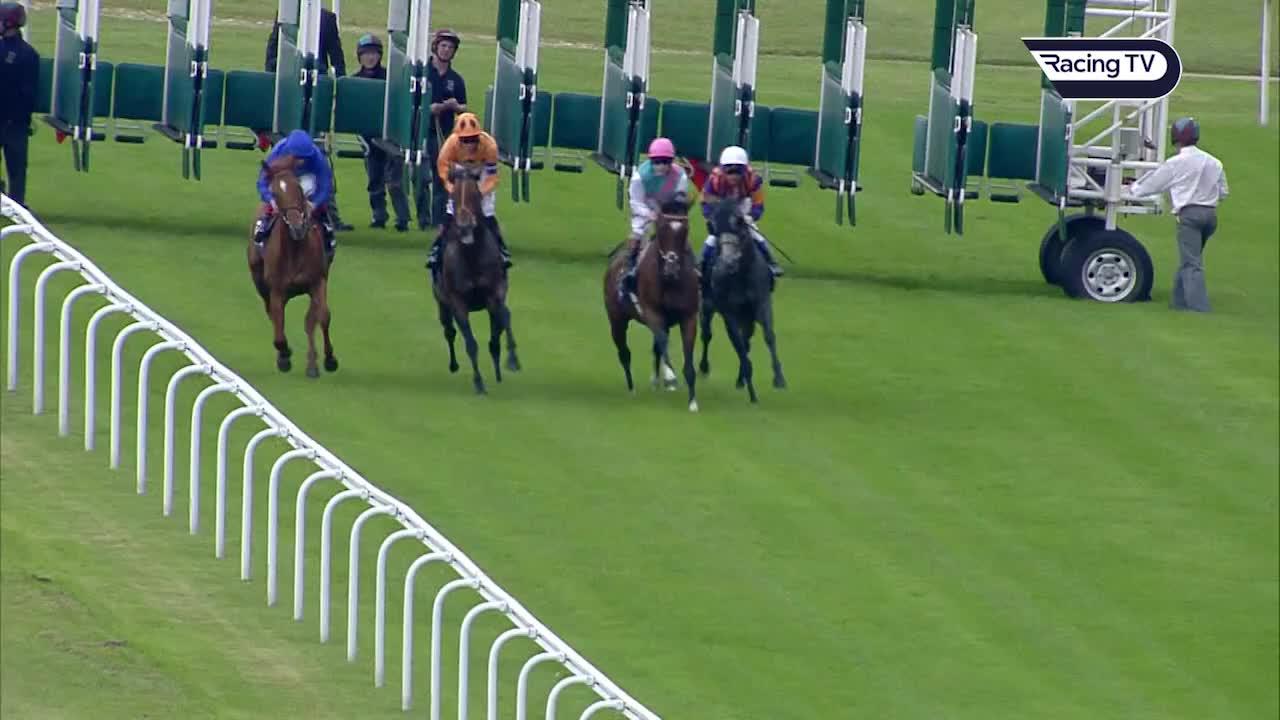 What a race, what a horse: His first triumph in the Sussex Stakes
It was billed as the Duel On The Downs but when Frankel was invited to engage top gear he accelerated clear of his formidable foe in a matter of strides, albeit the latter was subsequently found to have hurt himself.
Frankel was then rested until signing off for the year at the inaugural Qipco British Champions Day at Ascot. The organisers of Britain's big finale meeting could not have dreamed of a bigger star act to top the bill and he did not disappoint, brushing aside Excelebration by four lengths.
Three-year-old colts blessed with such brilliance are routinely retired to the breeding sheds but Prince Khalid resisted and gave his blessing to Frankel race on at four.
Joy at his announcement turned briefly to despair in the spring of 2012 when it was revealed Frankel had suffered a "knock" that required investigation. The BBC erroneously announced he had been retired during their coverage on Grand National day.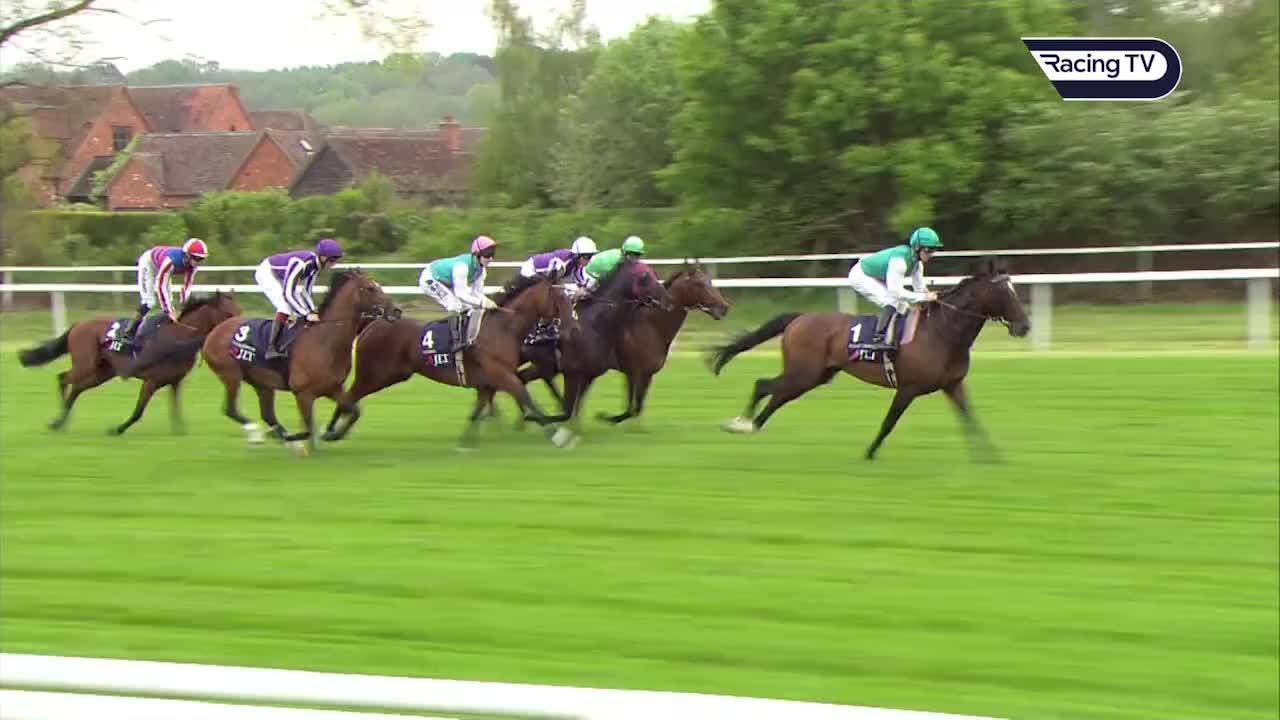 Ten out of ten: The invincible Frankel breezes home in the 2012 Lockinge
It transpired that Frankel was unscathed and those requiring proof did not have to wait long as he romped home by five lengths on his return in the Lockinge Stakes at Newbury.
By now, he also had the services of a new pacemaker in Bullet Train, his three-parts brother who accompanied him at home and on the gallops.
The Queen Anne at Royal Ascot looked a formality for him and the bookmakers had all but thrown in the white towel, quoting him at 1-10.
Instead, there was betting on the margin of his victory and those who had a punt on the outlandish were rewarded as Frankel powered to an astonishing 11-length success. Despite the softish ground, he averaged 36mph throughout.
His third-last furlong of 10.58 sec was quicker than any sprinter achieved in the five-furlong King's Stand Stakes on the same day. Frankie Dettori's debrief to Sir Mark Prescott afterwards was revealing.
"Everything was going fine until two furlongs out," he said. "Then I saw Frankel disappear further and further into the distance."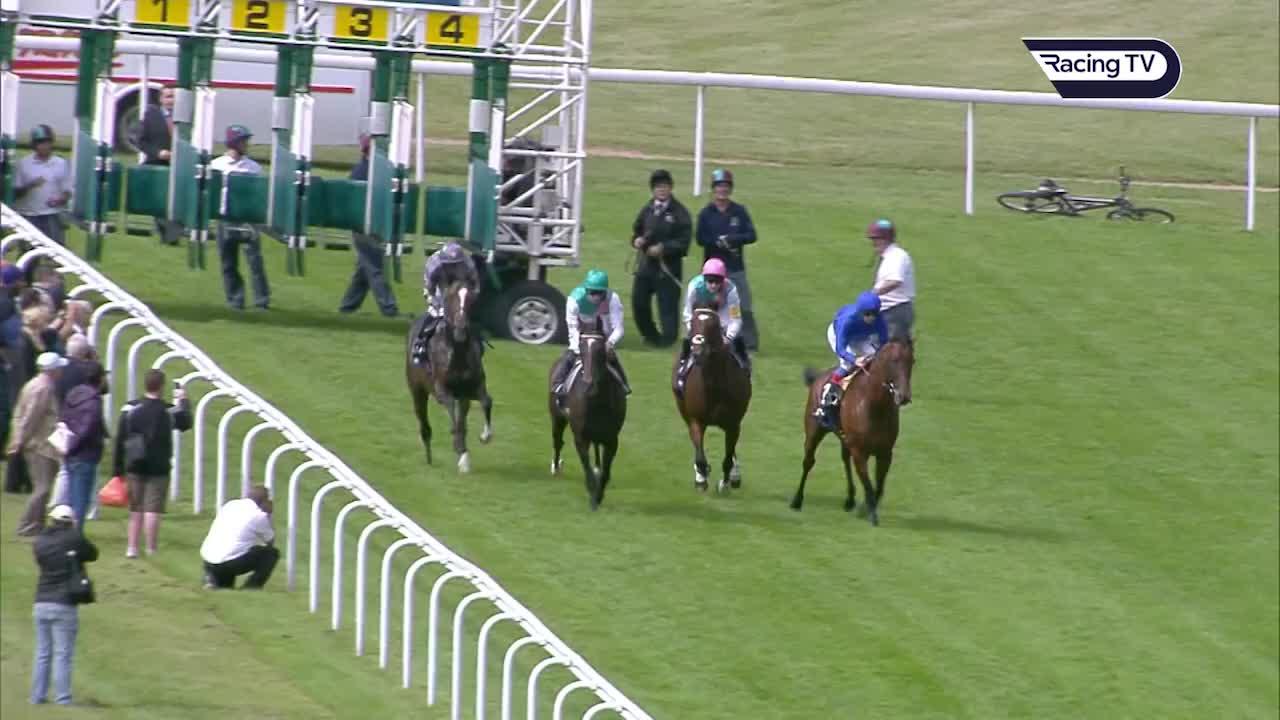 Another Sussex Stakes, another easy win
Frankel's second Sussex Stakes success, when he clocked 43mph, was a similar procession before his connections upped him in distance for his final two races.
Those who feared his powers may be blunted by the extra yardage need not have worried. It merely gave us even more time to admire him.
He was a dazzling seven-length of the Juddmonte International Stakes at York and then came a fitting farewell on Champions Day, when he overcame a sluggish start to beat French warrior Cirrus Des Aigles by a length and three quarters.
It was not the wide-margin victory some expected, but the runner-up had won a vintage renewal of the race 12 months earlier and was racing on the soft ground he relished.
He was a worthy rival at the peak of his powers who would himself end his career with seven Group One wins.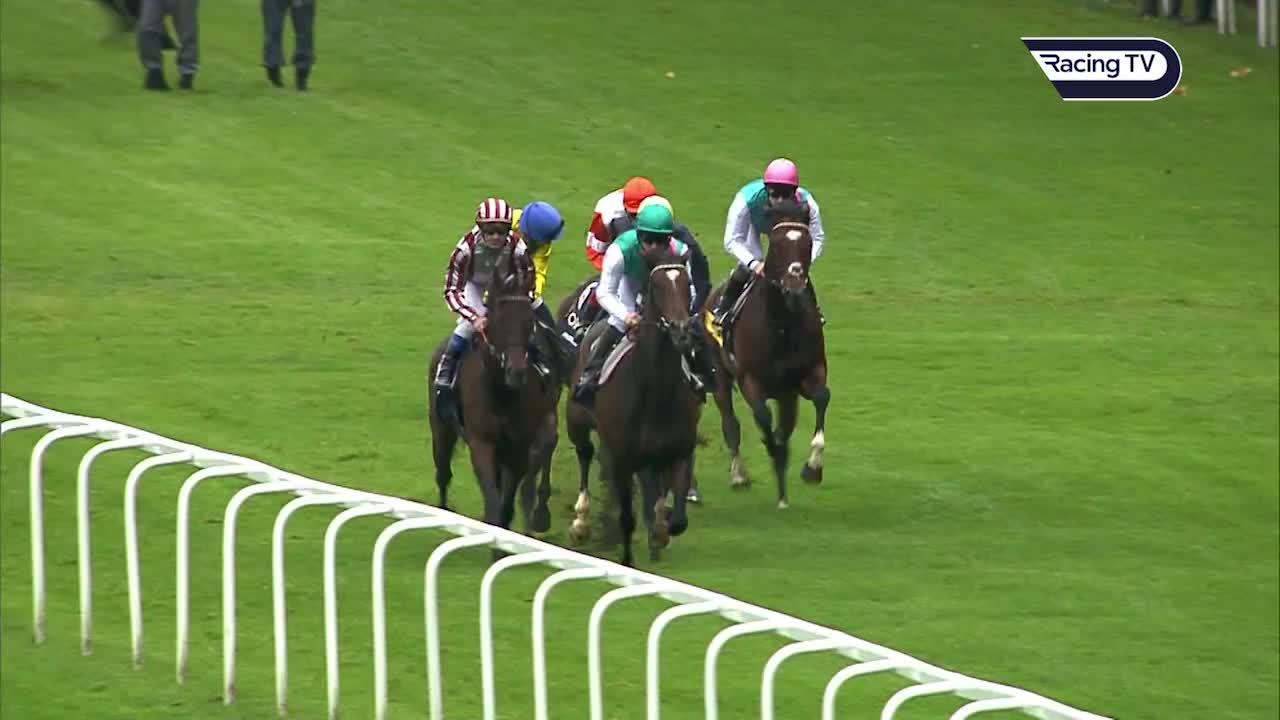 Frankel's farewell victory on Champions Day in 2012
The following January, The World Thoroughbred Rankings Supervisory Committee, founded in 1977, recalibrated its ratings. The number crunchers awarded Frankel a figure of 140, making him their champion. Dancing Brave (138) and Peintre Celebre (137) were next with Generous, Sea The Stars and Shergar all on 136.
What made Frankel, who measured 16.1 hands, so outstanding?
His breeding and connections helped; so did his massive stride, which was assessed at 24 feet when the average is between 21-22 feet. He was a big eater (no horse at Cecil's yard would get through more grub) and evidently he had a super-efficient cardiovascular system. In addition to his big feet, it would be no surprise if he had an above-average size heart and spleen.
He was able to maintain between 130 and 140 strides per minute in races and relished being the leader of the pack, whether at home or on the racecourse. Cecil trained him with precision; Queally never fluffed his lines; and behind the scenes work rider Shane Featherstonhaugh played his part in keeping the wheels oiled.
Frankel represented the perfect storm and is thriving in his second vocation as a stallion, back at Banstead Manor, with liaisons costing £175,000. His first crop included Cracksman, twice a wide-margin winner of the Champion Stakes before himself being retired.
The horse who kept on giving has not finished yet.