Poor Shergar. Every few months on a quiet news day, even to this day, newspapers print stories of 'the real truth about Shergar', but the truth about his famous kidnapping and subsequent demise remains uncertain, even if we can be reasonably sure that those who took him also finished him off.
But enough of all that - let's remember him instead for being the outstanding racehorse he undoubtedly was.
Bred by the Aga Khan in County Kildare not too far from the stud from which he was eventually taken, Shergar was trained by Sir Michael Stoute in Newmarket.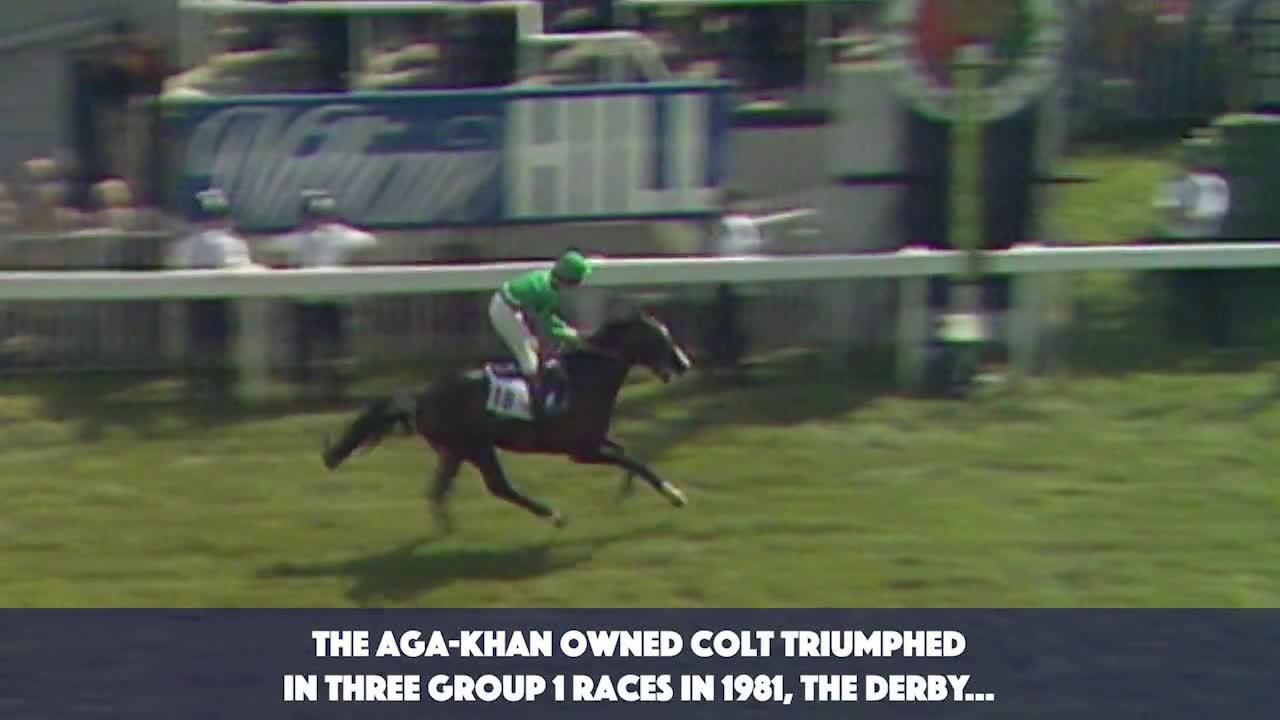 Early in his three-year-old season, Shergar won the race then known as the Guardian Classic Trial at Sandown Park. Reporting on the race, the enthusiastic Guardian and Observer racing correspondent Richard Baerlein famously advised punters that "at 8-1 Shergar for the Derby, now is the time to bet like men". His followers were handsomely rewarded.
After winning the Chester Vase by 12 lengths, Shergar started as 10-11 favourite at Epsom, ridden by the 19-year-old Walter Swinburn.
Early in the straight Shergar hit the front. From that point, he simply went further and further clear, so much so that John Matthias on the runner-up Glint Of Gold at one point thought he had won. Glint Of Gold was no mug either as he went on to win no less than six Group Ones in a distinguished career.
It was just as easy, perhaps more so, in the Irish Derby. Lester Piggott, stepping in to due to a suspension for Swinburn, barely had to twitch a muscle for Shergar to burst clear.
The older generation was the next test in the King George, but the outcome was the same. Master Willie, runner-up in the Derby the previous year before winning the International, came into the contest in great form, having taken the Coronation Cup and the Eclipse. He did his best to put up a fight, but was ultimately convincingly put in his place.
His final start came in the St Leger at Doncaster, where he looked a shadow of himself from an early stage and trailed home fourth, by no means the first brilliant horse to find the final Classic a bridge too far. It didn't matter, of course, because by then he had already been syndicated for breeding at a record valuation for a stallion standing in Europe.
Shergar produced 35 foals from his unfairly short time at stud, the best turning out to be the 1986 Irish St Leger winner Authaal.
Then one day in February 1983, everything changed. Shergar's achievements on the track would forever be overshadowd as the horse instead became instead a fixture in pub quizzes, a mystery to be debated into the small hours, the subject of dozens of books and even a Mickey Rourke-starring probably-best-forgotten film.
Poor Shergar.