Eve Johnson Houghton said on Racing TV on Tuesday that she remains baffled by Accidental Agent's mulish display at Royal Ascot last week when he planted himself in the starting stalls.
The five-year-old was 14-1 to become the first horse in more than a century to win back-to-back renewals of the Queen Anne Stakes but the ecstasy of 12 months earlier was replaced by utter deflation as he refused to budge when the gates opened.
To compound the frustration of his trainer, the finish of the race was fought out by Lord Glitters and Beat The Bank – who he had defeated a year earlier and also finished ahead of in his previous race, when third in the Lockinge.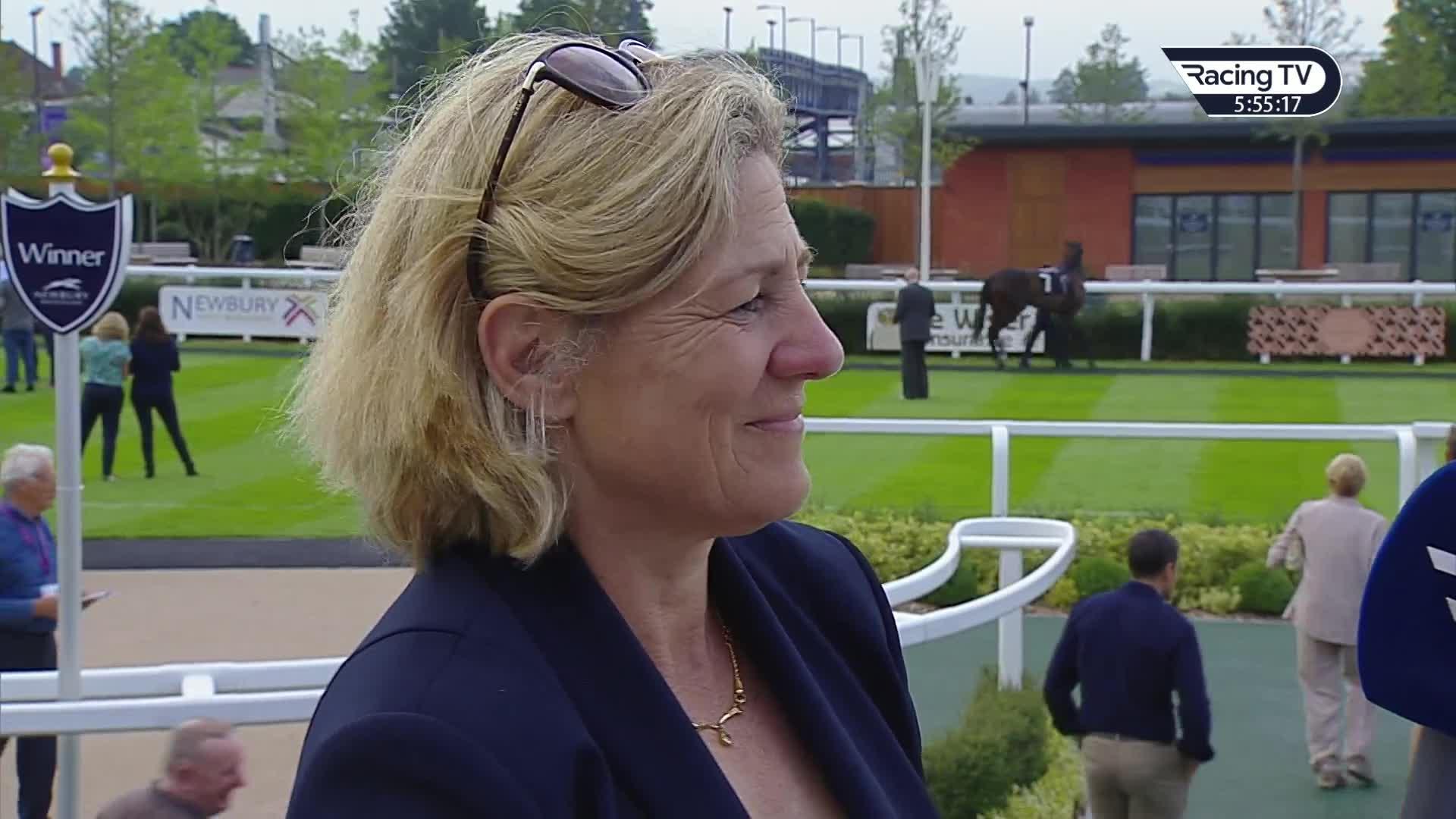 Johnson Houghton on Accidental Agent's frustrating display
Asked by Nick Luck if she had come to any conclusions as to what caused him to misbehave, Johnson Houghton said: "I don't think I should answer that because it's language that's not suitable for television.
"I've no idea what happened. He's never done it before and seems fine. We've got him home and worked him as normal.
"Hopefully it was just a temporary blip. He was drawn 16 and maybe he was just stargazing - who knows?"
She added: "Somebody told me it's character building but I feel my character is well built and I don't need that. I had a massive sulk and didn't see too many people afterwards."
Accidental Agent was slowly away in his final two starts of last season, noticeably so when trailing home last of five runners in the Joel Stakes at Newmarket in September.
And Timeform have responded to his Ascot antics by awarding him one of their dreaded squiggles, denoting concerns over his reliability.
"He's been slowly away a couple of times but not left. It's frustrating, especially when you look at the form," Johnson Houghton said.
"These things are sent to try us – and they do. He's a horse and can't tell me if he was hurting, having a bad day or got out of bed the wrong side."
Johnson Houghton said she will turn to equine behavioural specialist Gary Witheford for a helping hand to try and ensure Accidental Agent does not repeat the episode.
His future entries include the Coral-Eclipse, on Saturday week, and the Qatar Sussex Stakes. "He doesn't owe us much, does he?" she concluded, suggesting her mood is at least better than this time last week.
Horses who repeatedly refuse to race can be banned by the BHA.