All the big players have stood their ground for the Qatar Sussex Stakes at Goodwood on Wednesday.
The leading protagonists in the English and Irish versions of the 2000 Guineas will go to post, with such as Circus Maximus and Mohaather ready to exploit any chinks in the Classic generation.
We are in for a thrilling contest is the official ratings prove a reliable gauge because the top four are rated within 2lb of each other. Here's a guide to the going, how the race is likely to be run and each runner's prospects.
The going
On Monday morning the ground was described as good, good to soft in places with a Going Stick reading of 6.8.
There was 12mm of rain at the course on Saturday, with another 1.4mm overnight into Monday. There is the possibility of another 1mm on Monday but from Tuesday onwards the forecast is looking dry, sunny and increasingly warm.
In summary, we are looking at drying ground that is likely to be just about perfect, with no excuses for any runners.
How it is likely to be run?
It will be intriguing to see who sets the pace because the one habitual front-runner among the five-day entries (the Aidan O'Brien-trained Lancaster House) will instead be running in the Lennox Stakes.
O'Brien has also left Arizona out of his final team, as he intimated in a Zoom call with the media on Friday afternoon when self-critical of the way he has handled last year's Dewhurst runner-up this term. I thought he might be left in to set the pace – after all, his best effort was when making the running in the Dewhurst – but it is not to be.
Watch renewals of the the Sussex Stakes between 2014 and 2018
It would be no surprise to see two other O'Brien runners to the fore in the shape of Wichita and Circus Maximus – both generally race prominently and have led on occasions – while their stablemate, Vatican City, is also unlikely to be far away dropping back half a mile in distance.
Coolmore will not want their own horses banging heads and softening each up other and, like any good snooker player, they are generally thinking six shots ahead. No doubt, there will be a plan.
Perhaps the uncomplicated Circus Maximus will be allowed to dictate his own fractions, with the other O'Brien pair somewhere in his slipstream.
I'd imagine the two Guineas winners, Kameko and Siskin, will eye each other up in mid-division, and that Jim Crowley will sit among them on Mohaather. Where this trio race and who blinks first will make for riveting viewing.
Oisin Murphy, on Kameko, will not want a muddling affair because his horse is a strong stayer over a mile (fourth in the Derby last time) and it could be that ten furlongs is ultimately the colt's best trip. If the pace is slack, he will be desperate to latch onto it and attack from perhaps quarter of a mile out. Or, just maybe, he will take the bull by horns and go to the front on a horse who seems pretty relaxed and straightforward.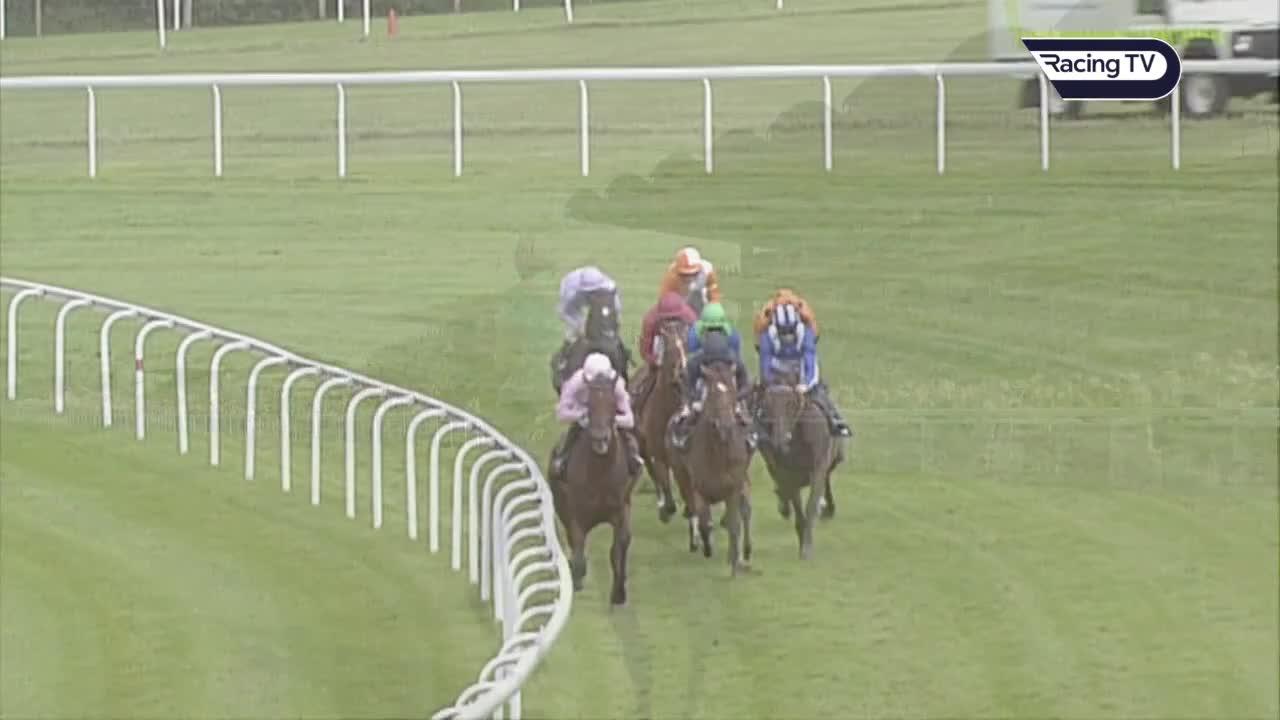 Watch how Frankel won his two runnings of the Sussex
By contrast, Siskin and Mohaather have plenty of speed – if you had to choose two horses in the field to revert to sprinting you'd go for them - and if it turns into a relative dash then their riders will believe they have the weapons to cope, provided, of course, they are not too far out of their ground and have some room to manoeuvre. Mind the gap? Mind the Goodwood rail more like.
Keep an eye on Siskin before the race has even begun. He played up in the stalls and had to be withdrawn when an intended runner in the Middle Park last autumn and wore a special rug plus a hood down at the start on his return. He did seem a little reluctant to go in the stalls at The Curragh, even with his aids, although his trainer attributed that to the hood being on too long.
Let's hope he stays calm and gets away on terms, not least because his jockey is essentially giving himself a self-imposed two week ban by coming over to partner him.
Meanwhile, San Donato is usually held up and is again likely to be played late. Andrea Atzeni will no doubt he hoping for a pace meltdown but seems unlikely to get one.
The runners and where they might finish:
1 CIRCUS MAXIMUS
Trainer: Aidan O'Brien. Official Rating: 120. Timeform rating: 133. Odds: 8-1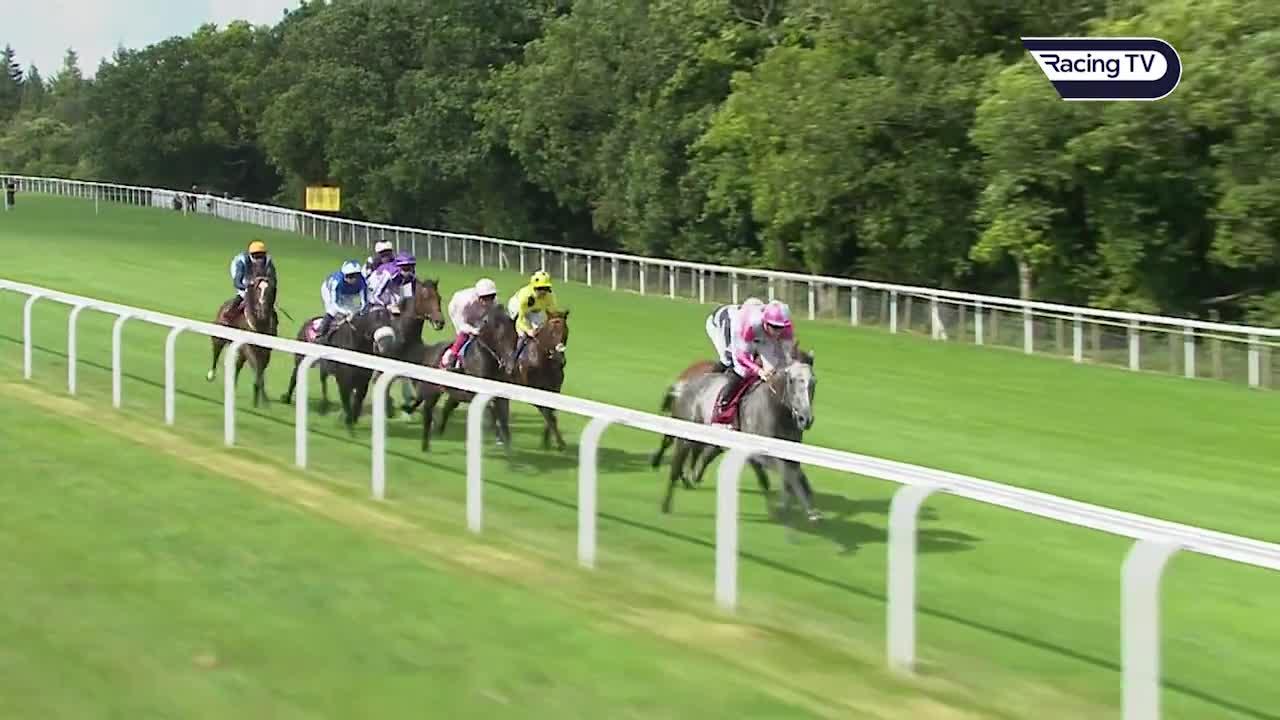 Watch how Circus Maximus finished second in last year's Sussex
He's not a horse I've really warmed to, probably because the blinkered son of Galileo can get sweaty beforehand (it never stops any of his sire's progeny performing) and that there has been an element of good fortune about all three of his narrow Group One wins.
However, I'm belatedly appreciating him for what he is - a rock-solid miler who is prepared to roll up his sleeves and expose any chinks in then armour of his opponents. He's uncomplicated and I can also see him potentially getting first run here on a track we know holds no fear for him. Ryan Moore prefers him to the stable's three-year-olds, which tells you something.
The manner in which Too Darn Hot brushed Circus Maximus aside in last year's renewal does suggest he will again be vulnerable to a rival with a turn of foot. But is there a Too Darn Hot in the line-up? Whatever, I doubt his connections would choose the round mile at Goodwood as his No 1 track.
Prediction: SECOND
2 MOHAATHER
Trainer: Marcus Tregoning. Official Rating: 120. Timeform rating: 131. Odds: 11-4
It was difficult not to be impressed with the way he trounced some fair yardsticks in the Summer Mile at Ascot last time. There wasn't a stage in the race where he didn't look like winning and I loved the way he zestfully accelerated clear without his jockey having to press many (any?) buttons.
He had previously got no sort of run in the Queen Anne – probably because I'd backed him at all types of fancy odds ante-post after hearing constant whispers about his electric homework.
The four-year-old shows so much pace on the gallops that his trainer went into the Queen Anne thinking he might just have a crack sprinter on his hands but his latest effort put that theory to bed. Unlike others in this field he does not have a Group One win on his CV but Goodwood looks tailor-made for him and, if he's in the same form as last time, he will take some stopping.
Prediction: FIRST
3 SAN DONATO
Trainer: Roger Varian. Official Rating: 114. Timeform rating: 125. Odds: 25-1
Was having his first race for 14 months – when finishing third in the Fench 2000 Guineas – when chashing home Mohaather in the Summer Mile this month.
Encouragingly, he ran all the way to the line after loitering in rear much of the race but we don't know whether he will progress or regress for that run.
Even if he does progress, it's difficult to see how he can turn the tables on Mohaather as he was beaten the best part of four lengths by a rival who was anything but extended.
Prediction: SEVENTH
4 KAMEKO
Trainer: Andrew Balding. Official Rating: 119. Timeform rating: 135. Odds: 4-1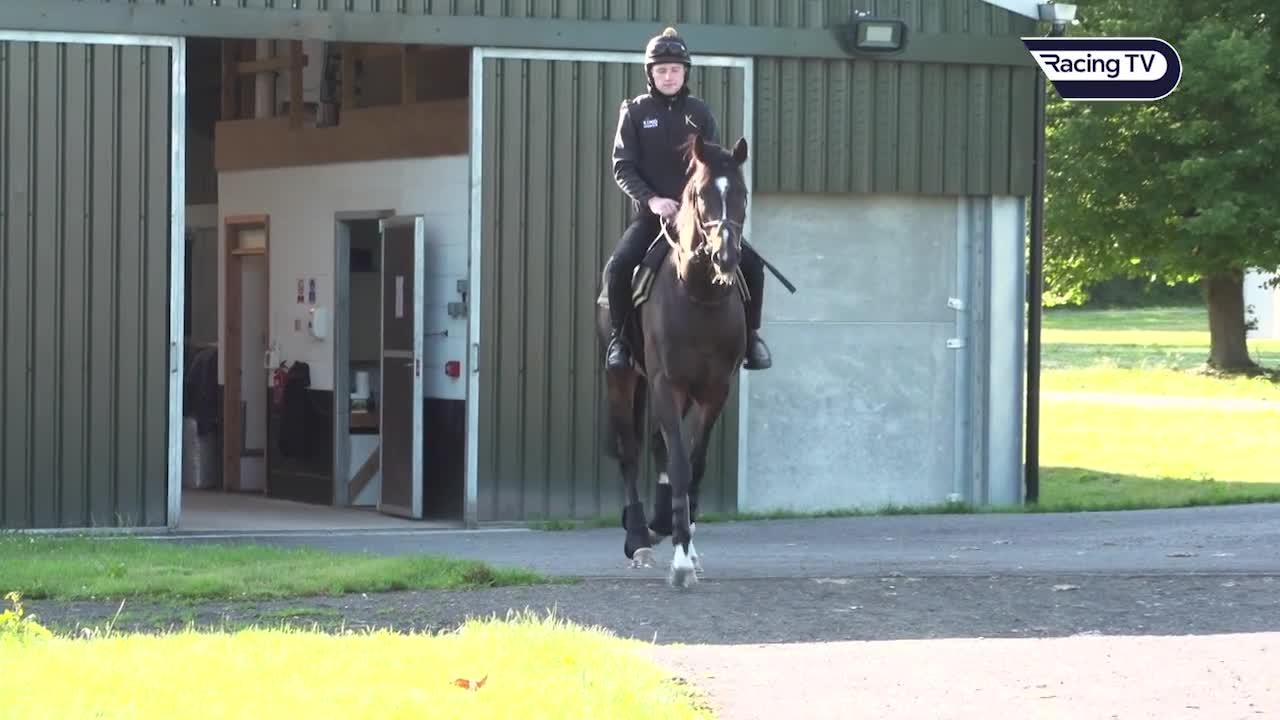 Andrew Balding told us more about Kameko before the Derby
You cannot quibble with his credentials, at least on paper. Group One winner at two. Game winner of the QIPCO 2000 Guineas on his return. And far from disgraced when fourth in a most peculiar Derby when flattening out late on.
There's little doubt he is cut from a different cloth than Here Comes When, who ploughed through the mud when winning the 2017 renewal for Balding, but I'm not sure the nature of Goodwood's speedy mile will show him to best advantage.
A straight mile would surely suit him better, or perhaps a mile and a quarter. He probably could have done with a pacemaker here, to ensure an honest gallop, and on this occasion I'm looking elsewhere.
Prediction: FIFTH
5 SISKIN
Trainer: Ger Lyons. Official Rating: 116. Timeform rating: 129p. Odds: 9-4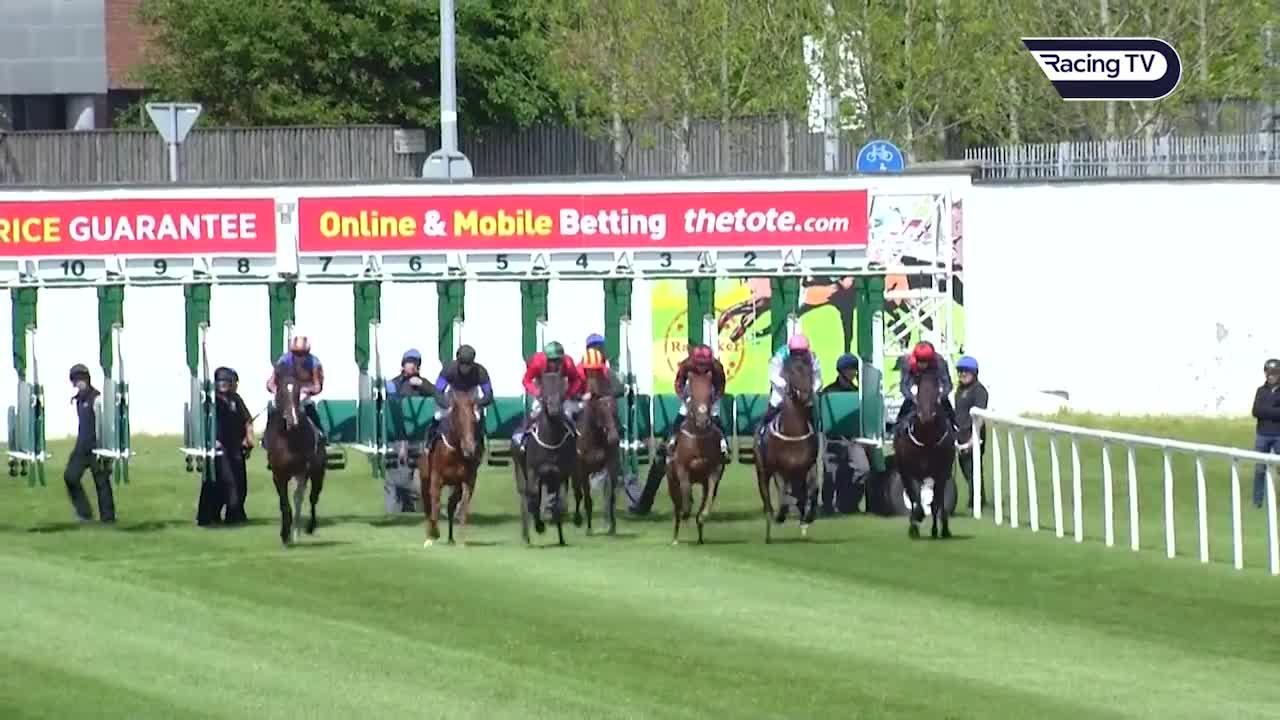 Ruby Walsh visited the yard of Ger Lyons to get the latest news on Siskin
He was pretty much a model professional when winning each of his four races, as a two-year-old, and he showed a sharp turn of foot to win the Tattersalls Irish 2000 Guineas after it looked like he might get hemmed in on the rail.
You cannot knock a horse who keeps getting the job done but how strong is his form? With the exception of Pinatubo, last year's two-year-olds were a below-average bunch and that messy Irish Guineas also has some holes in it. According to the handicapper, the favourite, in terms of achievement, is only the fifth best horse in the race. Of course, that does not allow for potential.
My other worry with Siskin is his behaviour at the start. He lost the plot in the stalls in the Middle Park when having to be withdrawn and gave his connections some anxious moments before his return at the Curragh.
Any wasted energy or fretting on Wednesday will damage his chances, regardless of the gears that he undoubtedly possesses.
Prediction: FOURTH
6 VATICAN CITY
Trainer: Aidan O'Brien. Official Rating: 112. Timeform rating: 122p. Odds: 14-1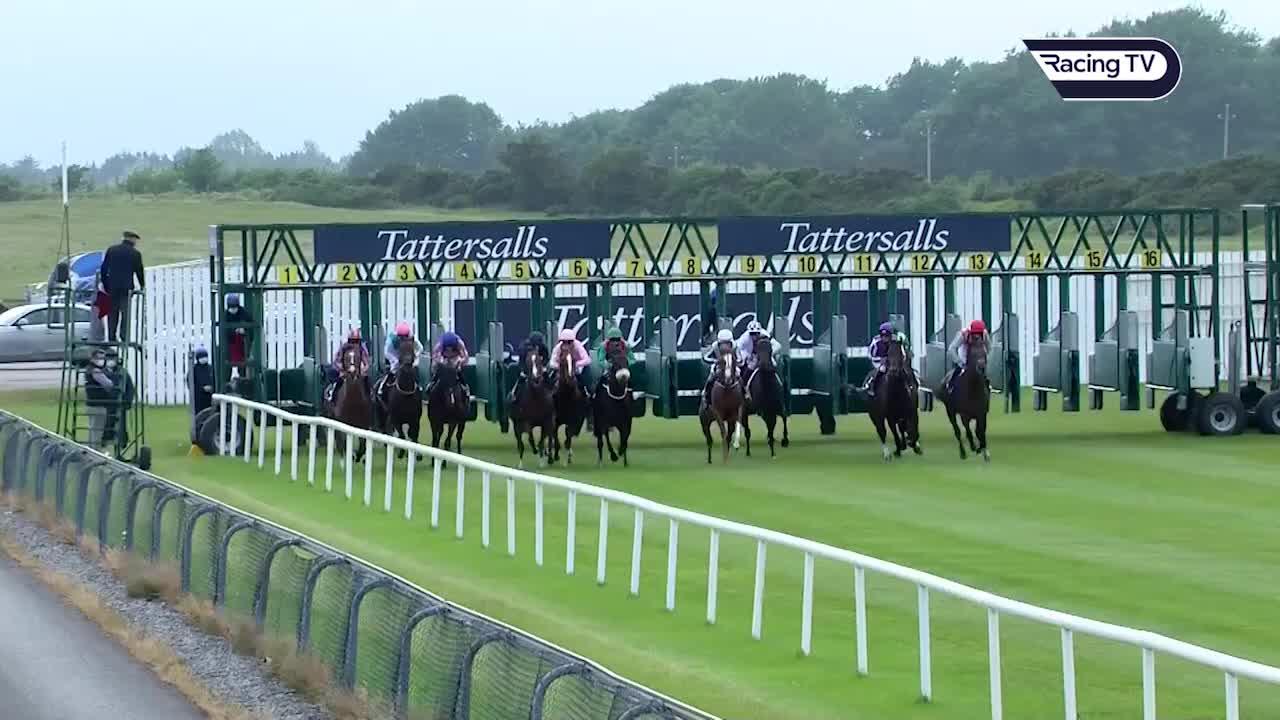 Watch how Siskin beat Vatican City in the Irish 2000 Guineas
The brother of Gleneagles is bred for the job but must have been something of a slow learner last year because Aidan O'Brien restricted him to what he himself has described as "two soft races".
The colt was thrown in at the deep end on his return in the Irish 2000 Guineas when he belied a marked drift in the betting to chase home Siskin. He probably would have given the winner something to think about, too, with a clearer run.
Originally, the plan was to head from there straight to the Sussex Stakes but instead his connections rolled the dice and ran him in the Derby. It backfired as he never got involved and had quite a hard race in finishing eighth.
This return to a mile will suit and, being by Galileo, he will probably shrug aside that eventful trip to Epsom. William Buick rides and, no reflection on him, that suggests Coolmore believe he is their third string.
Prediction: SIXTH
7 WICHITA
Trainer: Aidan O'Brien. Official Rating: 118. Timeform rating: 133. Odds: 17-2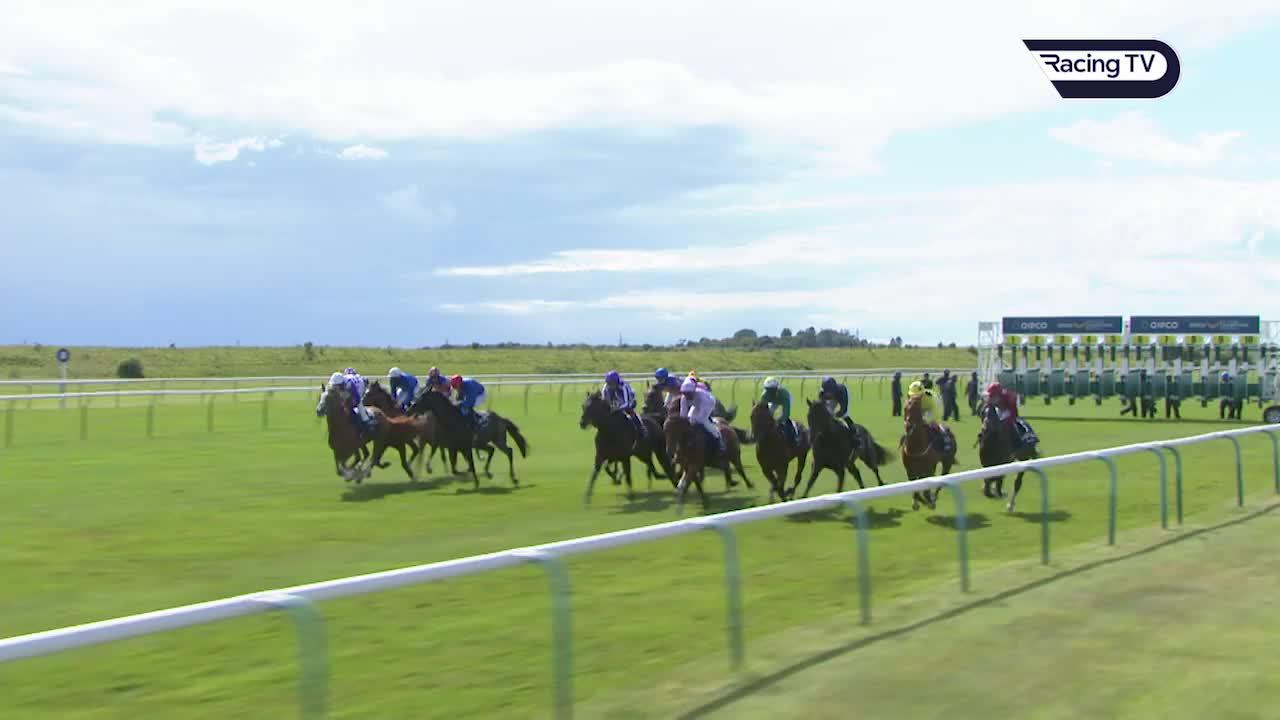 Kameko beat Wichita in the Guineas at Newmarket
He's a handsome big brute who has plenty going for him here given that 7f/a mile is probably his optimum.
His runaway win in last year's Tattersalls Stakes indicated he had races in him at the top level and he went down on his sword against Kameko in the QIPCO 2000 Guineas when partnered by Frankie Dettori (who keeps the ride) and clearly trained to the minute.
Wichita ran to a similar level when a close third in the St James's Palace Stakes but I marked that up because the ground was softish (he's definitely better on a fast surface) and possibly stretched him stamina-wise.
I like the fact he's had 39 days to recharge his batteries and would not be surprised if he turned the tables on Kameko. He should be bang there at the finish.
Prediction: THIRD
Full predicted finishing order:
1 Mohaather 2 Circus Maximus 3 Wichita 4 Siskin 5 Kameko 6 Vatican City 7 San Donato