What a concept. The battle for the Flat Jockeys' Championship will coincide with the final day of the turf season at Doncaster on November 7.
It will be a return to the good old days when victories in Group One races such as the Vertem Futurity (Racing Post Trophy back then) counted in the final analysis.
Since 2015, early winners achieved before 2000 Guineas Day and late winners – those secured after QIPCO British Champions Day in October – have counted for nothing in the title battle. But this truncated year, every success will count. And rightly so.
There was no Flat racing in April or May, while the new fixture list revolves around less meetings. It's not a sprint but, equally, it's not such a marathon, especially with riders limited to riding at one meeting per day for the foreseeable future.
Who will be crowned champion? Four jockeys seem to have the race between them. Here's a guide to the quartet and their prospects for the months ahead.
Age: 24. Winners: 64. 2nds: 59. Best odds: 4-9 with William Hill
Overview: The defending champion is intent on retaining his crown and with three months left has a handy nine-winner cushion. He's already ridden for more than 80 trainers this campaign and his popularity is reflected by the fact that he's accumulated 375 rides, more than anyone else. His strike-rate of 17 per cent is down a little on last year, when he was operating at 20 per cent, but the action has probably been more competitive this year after the first two months of the season were wiped out. Murphy is admired for his open nature and honest appraisals but that large tally of second places will frustrate him.
Story so far: Murphy chalked up 32 winners in June, from 187 rides, and 26 more in July, from 162. This month he is 6 from 26. Basically, he's averaging a winner per day. If he can keep that up between now and November he will be hard to pass.
Key ally: Andrew Balding was the man who took Murphy under his wing as an apprentice and remains his principal supporter – providing 17 winners from 96 rides. Murphy has ridden no more than four winners for anyone else but watch out if he picks up rides for Richard Fahey, Roger Charlton and Robert Cowell. This trio have given him seven winners from just ten rides.
The Profit Factor: If you had put a £1 on each of Murphy's rides this year, you would be losing £19 and his 31 per cent strike-rate on favourites is nothing special. Fifteen others among the top 20 have a better strike-rate on the market leaders but, then again, Murphy will have ridden more than them. Also, horses he rides can be quite defensively priced up.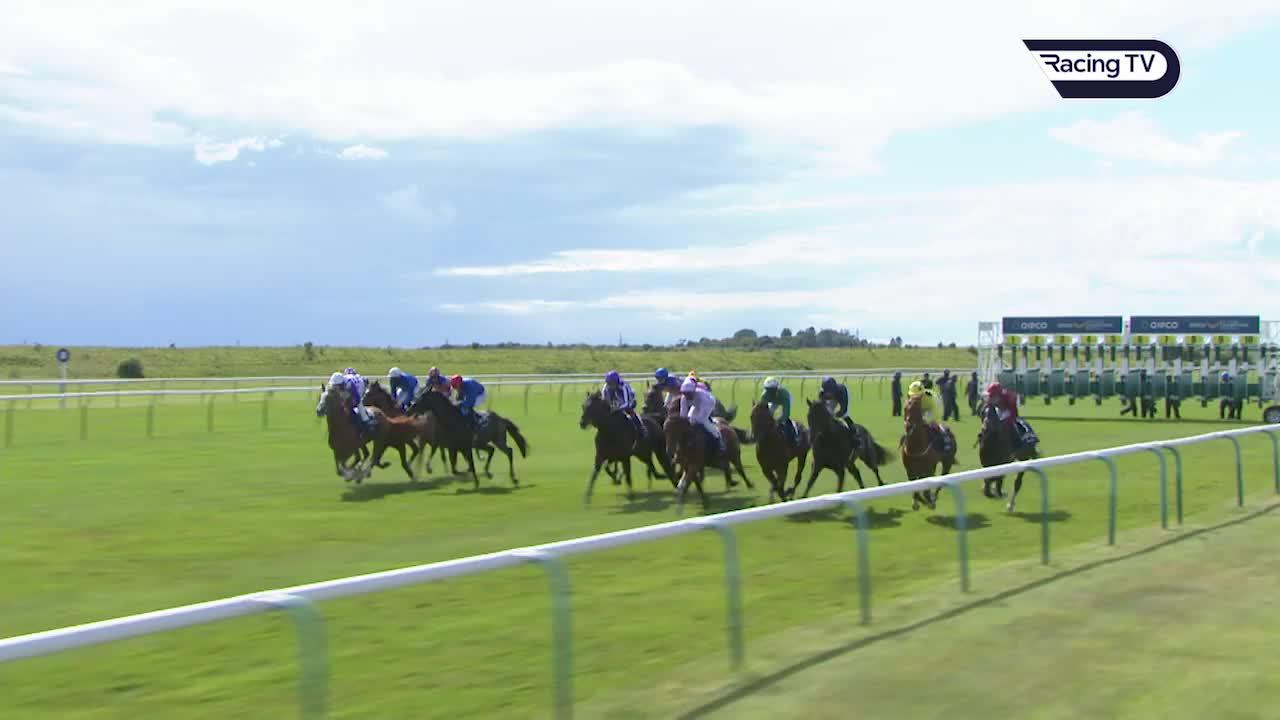 Murphy and Kameko land the 2000 Guineas
Top track: He has already ridden winners at 19 tracks this term but has been in is element at Newmarket, where he has ridden 13 winners from 47 rides. If you'd had a £1 on each of his rides at Headquarters, you would be £46 in profit. Also, oppose him at your peril at Kempton – where he has either won or been placed on 29 of his 49 rides.
Weakest links: Murphy boasts 3 winners from 46 rides at Ascot this year, having found the Royal Meeting tough going. Wolverhampton has not been a happy hunting ground, either, and he is 0 from 10 there this year.
Walking the tightrope: He has already finished first, second or third in 176 races in Britain this summer. It reflects well on Murphy that, despite being involved so often at the business, he has picked up just one whip ban this year – aboard Kameko in the Guineas. He got a four-day ban at Goodwood in mid-June for careless riding but that ban was later overturned. Later in June he picked up a couple of two-day bans for careless riding but there have since been no blemishes.
Star horse: Kameko, who he guided to glory in the QIPCO 2000 Guineas. The colt has subsequently finished fourth in the Derby, where stamina looked an issue, and Sussex Stakes, where he did not enjoy the clearest of runs.
Age: 22. Winners: 55. 2nds: 30. Best odds: 11-2 with Betfair and Paddy Power
Overview: Marquand lives life with a big smile on his face and has a friendly nature but do not be deceived – inside there's a fierce competitor ticking away. Last year he finished 78 winners adrift of Murphy in the jockeys' championship – still enough to finish fourth in the table - but he's threatening to push him all the way this year. He's had almost as many rides as Murphy and remains within reaching distance, interestingly suggesting Buick may be his biggest title rival.
Story so far: Marquand chalked up 25 winners from 167 rides in June and then upped his game in July, securing 29 winners from 174 rides. This month has begun slower, at least in Britain, with his success at Red Missile at Lingfield on Wednesday his first in 18 rides.
Key ally: Marquand enjoyed great success in Australia for William Haggas at the start of this year and it has continued on the domestic front, with the Newmarket trainer providing him with 14 winners from 69 rides. One Master and Pablo Escobarr were notable successes for the pair at Goodwood last week. Tony Carroll is also a big supporter, giving him 9 winners.
The Profit Factor: Anybody backing Marquand blind this year would be a whopping £125.85 in profit. He's had a few big-priced victories and boasts a 35 per cent strike-rate when partnering the favourite.
Marquand and One Master get up in the nick of time at Goodwood last week
Top track: Keep an eye out for him at Chepstow, plus the all-weather at Lingfield and Windsor. He has had an aggregate of 92 rides at these three tracks and chalked up 24 wins. His occasional trips to Newcastle and York have also been lucrative, yielding 4 wins from 8 rides.
Weakest links: Marquand is only 2-28 at Newmarket and, to be more specific, only 1-22 on the Rowley Mile course. Like Murphy, he has had no luck at Wolverhampton with his 14 rides at the venue yielding six seconds but no winners.
Walking the tightrope: Marquand has yet to pick up a ban of any kind this year. He was cautioned after originally entering the wrong stall at Lingfield in early June and his ride on Royal Dornch in the St James's Palace Stakes caused a bit of a stir but he has stayed out of trouble.
Star horses: He is now in pole position to keep the rides on Group One winners Addeybb and One Master, while Derby runner-up Khalifa Sat is a potential St Leger mount.
Age: 32. Winners: 52. 2nds: 44. Best odds: 6-1 with William Hill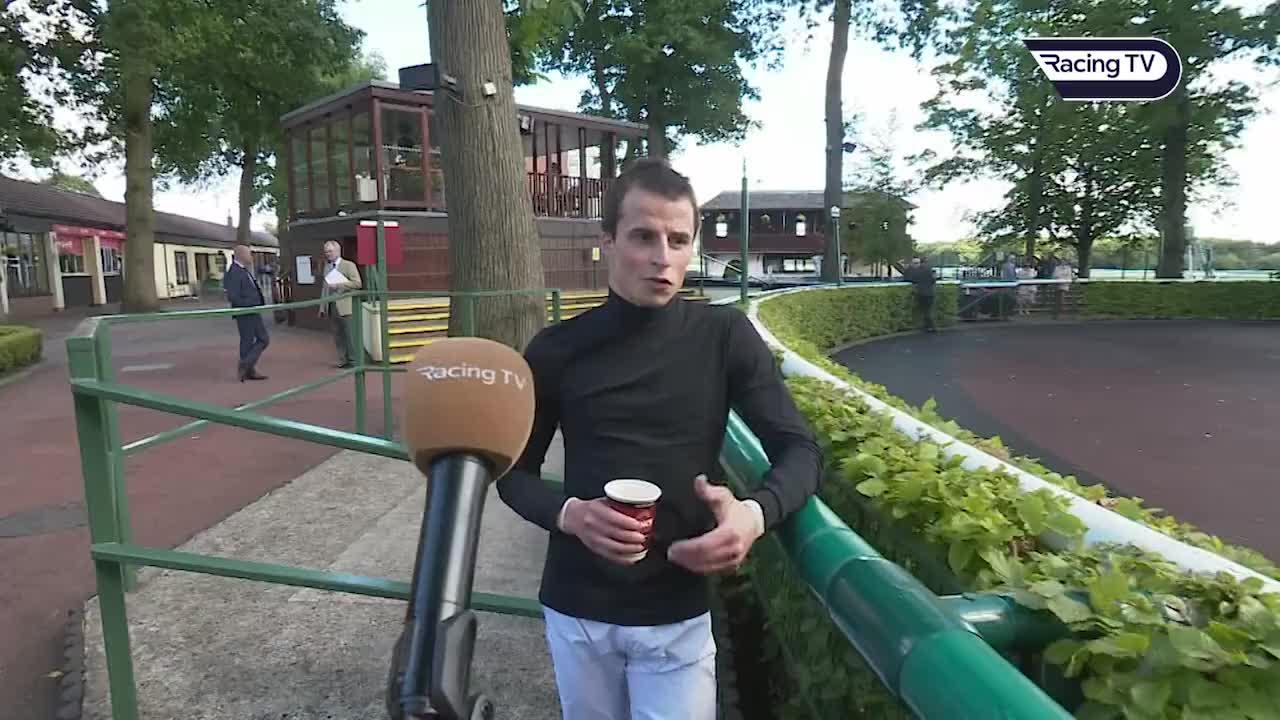 Title talk: Buick spoke to Niall Hannity about a potential push for the title this week
Overview: The Godolphin-retained jockey has one of the most coveted jobs in the world and has been riding big winners all over the globe for the past decade. It has been more about quality than quantity for Buick but the different shape of this year's championship has opened the door for him to make a challenge. He's stayed in contention despite having had a fraction of the rides – 219 up to now - that Murphy and Marquand have accumulated. His strike-rate of 24 per cent is far superior to the leaders and bettered only by Frankie Dettori, who is operating at 26 per cent. Commitments on foreign shores and bans picked up at Goodwood last week will not help Buick's cause but, unlike Murphy and Marquand, he has greater scope to boost his tallies. It perhaps hinges on his desire plus his employer, Sheikh Mohammed, being comfortable with him upping his work load.
Story so far: Chalked up 22 winners from 90 rides in June; then another 24 from 105 in July. This month, 24 rides have yielded another 6 winners.
Key ally: All things Godolphin. Charlie Appleby has provided Buick with 25 winners from 87 rides, while Mark Johnston and Saeed bin Suroor have helped him add another 7. Ed Walker (3 winners from 5 rides) plus Simon and Ed Crisford (3 winners from 11 rides) could also be key over the months ahead.
The Profit Factor: Buick rides plenty of fancied horses but £1 on each of his rides this year would have yielded a small profit of £2.05.
Top track: Buick enjoys his "home" games at Newmarket and has chalked up 21 winners at Headquarters from 65 rides. Sandown (7 from 20) and Windsor (4 from 8) have also proved good to him in the first two months.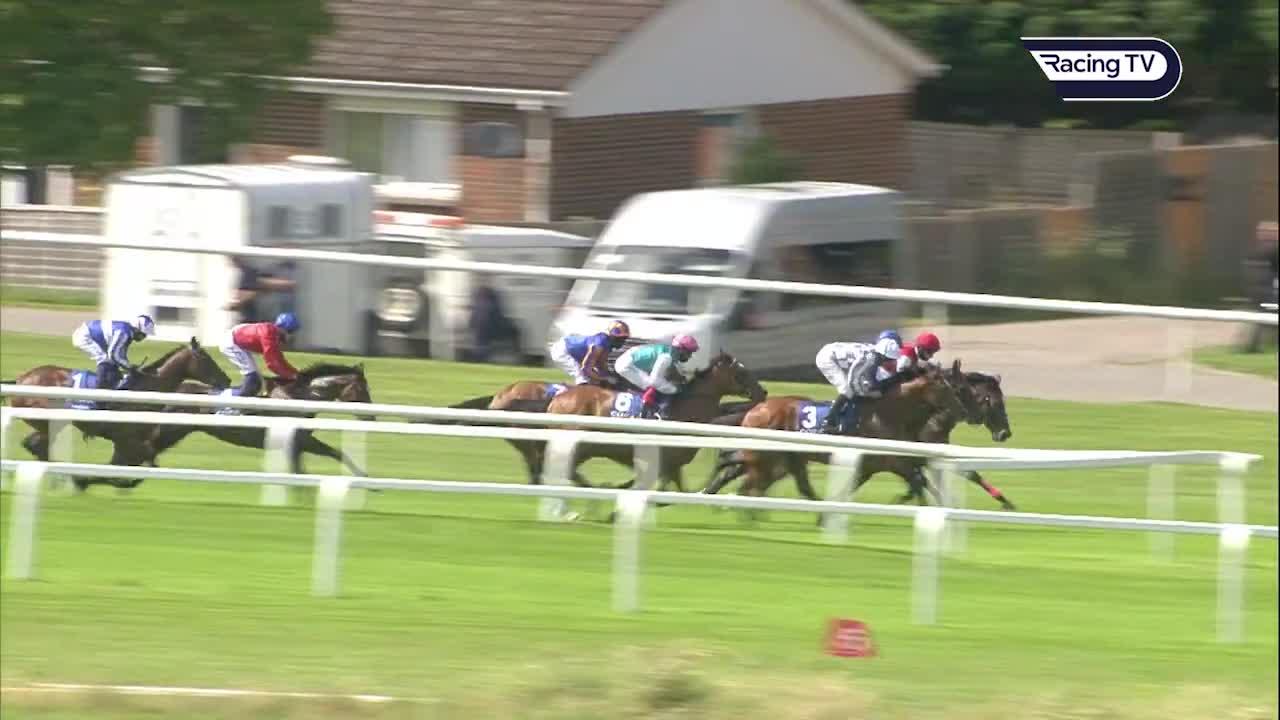 Buick and Ghaiyyath dominate in the Coral-Eclipse
Weakest links: In common with Murphy and Marquand, Royal Ascot was not especially lucrative. He is 2 from 31 there this year. And three winners at Glorious Goodwood were tainted by bans totalling six days.
Walking the tightrope: Buick will rue a couple of misdemeanours at Goodwood last week. He picked up a four-day ban for careless riding aboard emphatic Lennox Stakes winner Space Blues, and got two more after guiding Zamaani to success in the nursery.
Star horse: Ghaiyyath has excelled this year – scooping the Coronation Cup plus Coral-Eclipse. His next outing will be the Juddmonte International at York. Pinatubo had yet to strike in Britain this year but last year's champion two-year-old is another ace up his sleeve.
BEN CURTIS
Age: 31. Winners: 51. 2nds: 54. Best odds: general 25-1
Overview: Won the all-weather championship over the winter and, overall, nobody has ridden more winners this year. His tally of 119 victories is at least 38 more than anybody else has managed, with Hollie Doyle (81) and Luke Morris (70) next in the list. Curtis is unlikely to fail through lack of rides but he cannot afford the gap of 13 winners to grow any bigger.
Story so far: Curtis was firing on all cylinders in June and chalked up 30 winners from 167 rides – leaving him just two off the top. July was far less productive – 16 wins from 141 rides – but this month has begun better with 5 victories already on the board. Like Murphy, he's had his share of second places.
Key ally: Karl Burke and Roger Fell are the pair who provide Curtis with the majority of his winners and so the wellbeing of these stables is crucial to his prospects. He is often the go-to-jockey when trainers send runners north, while his record for Mick Appleby on the all-weather bares close inspection.
The Profit Factor: Look away now if you have had £1 on each of Curtis's rides since the resumption. You would be losing £95.59.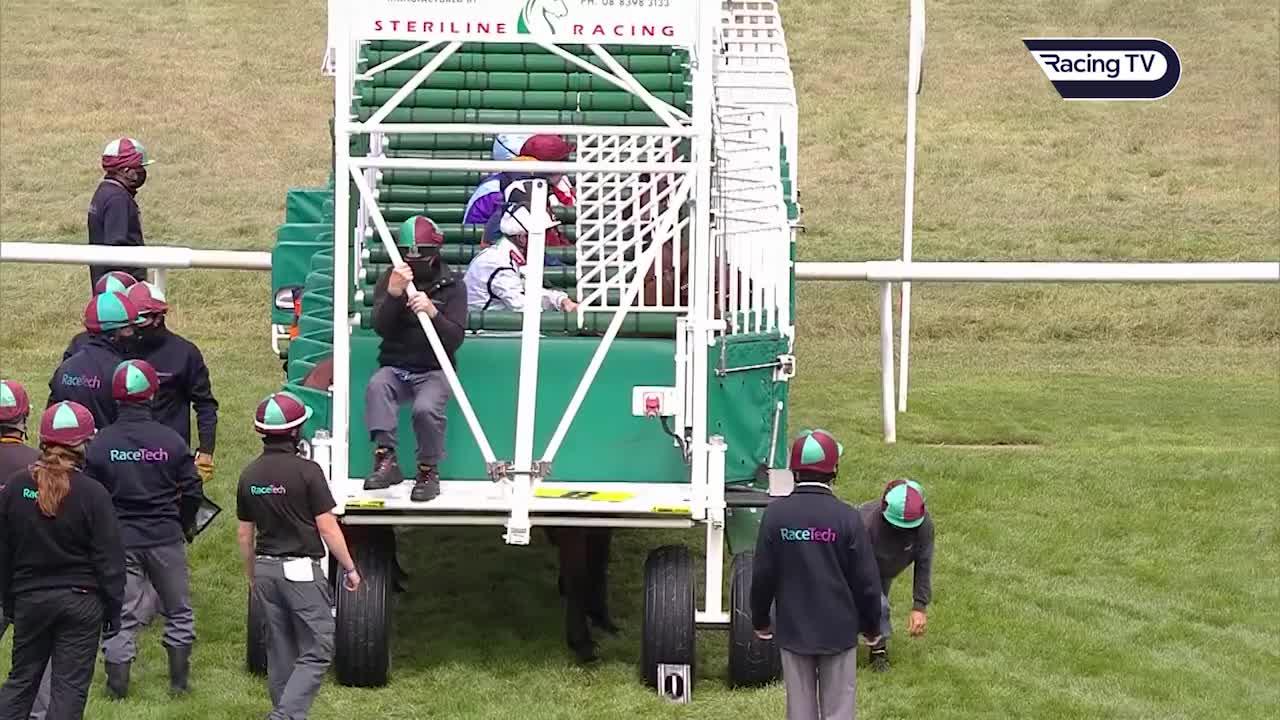 Curtis and Dandalla click at Newmarket last month
Top track: Curtis is usually rampant at Southwell and Newcastle and will be encouraged that there will be an aggregate of 21 more fixtures at these venues between now and November 7. Look out for him, too, at Pontefract where he is 9 from 30 this year, and Beverley, where he is 4 from 12.
Weakest links: Curtis has yet to chalk up a winner at York this year from 24 attempts. And at Newmarket and Goodwood he is a combined 0-17.
Walking the tightrope: Curtis has picked up no bans this summer. His one brush with officials came at Doncaster in mid-June when he received a caution for careless riding.
Star horse: Dandalla has already contributed three wins for Curtis this year. An emphatic winner of the Albany Stakes at Royal Ascot, she followed up in the Group two Duchess of Cambridge Stakes at Newmarket.
CONCLUSION: There are likely to be plenty more twists and turns, with injuries and suspensions bound to play a part. Murphy has been there, done that and got the T-shirt and remains the most likely winner, although any kind of dip in form or run of misfortune could be costly given the format of this year's title race. The bet, if there is one, has to be Curtis, dismissed as a 25-1 chance by Betfair and Paddy Power. He was trading at just 9-4 with the former firm after matching Murphy winner for winner in June but the layers have written him off after a less successful July. The 31-year-old remains the main man in the north, though, and will get plenty of opportunities to chip away at Murphy, with those 21 fixtures at Newcastle and Southwell potentially pivotal given his prolific record at those venues.