Who's running in the Investec Derby? Who should we back in the Oaks? Andy Stephens was at Epsom's annual event collecting all the clues over eggs and bacon.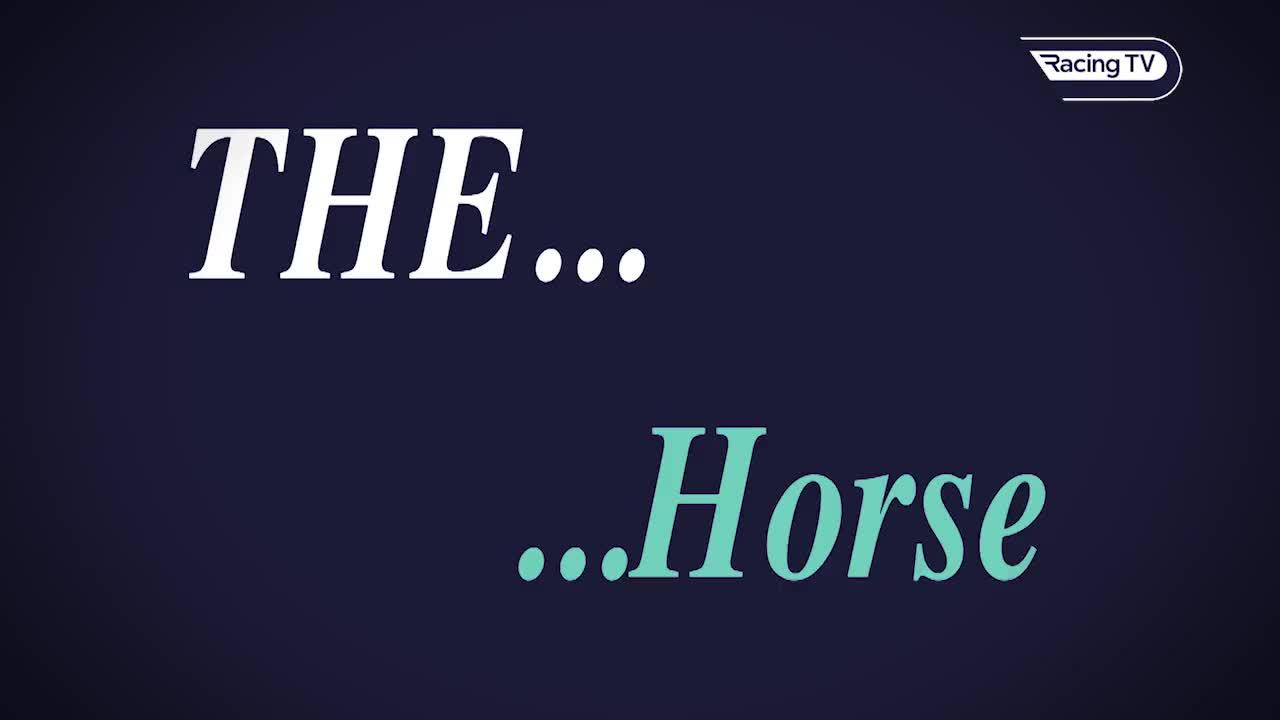 The horses were in short supply at Epsom's annual Breakfast With The Stars on Tuesday but the annual event still delivered plenty of clues and information.
Aidan O'Brien, John Gosden, Andrew Balding, Roger Varian, Ralph Beckett, Hughie Morrison and Frankie Dettori were among those who offered insight and clues.
Here's ten things we learnt.
1 Aidan's army is on the march:
Aidan O'Brien has never run fewer than five in the Investec Derby in the past three years, and in 2007 he unleashed eight (though didn't win that year).
He again looks like being mob-handed on Saturday week (June 1) with Sir Dragonet, Broome and Anthony Van Dyck giving him the first three in the betting.
The prospect of Sir Dragonet instead running in the French Derby seems to have been extinguished.
That is no surprise as the Derby is the race coveted above all others by everyone at Ballydoyle, a training base which includes a replica Tattenham Corner. The trainer usually sends members of his B Team to the French equivalent and has still yet to win the Chantilly feature.
Unibet make O'Brien 10-1 to saddle the first three home and that might not be the worst price with Japan, Circus Maximus, Norway and Cape Of Good Hope joining the market leaders in the field. It is a formidable septet.
O'Brien had the first and second home in 2002 (High Chaparral and Hawk Wing) and first and third in 2012 (Camelot and Astrology).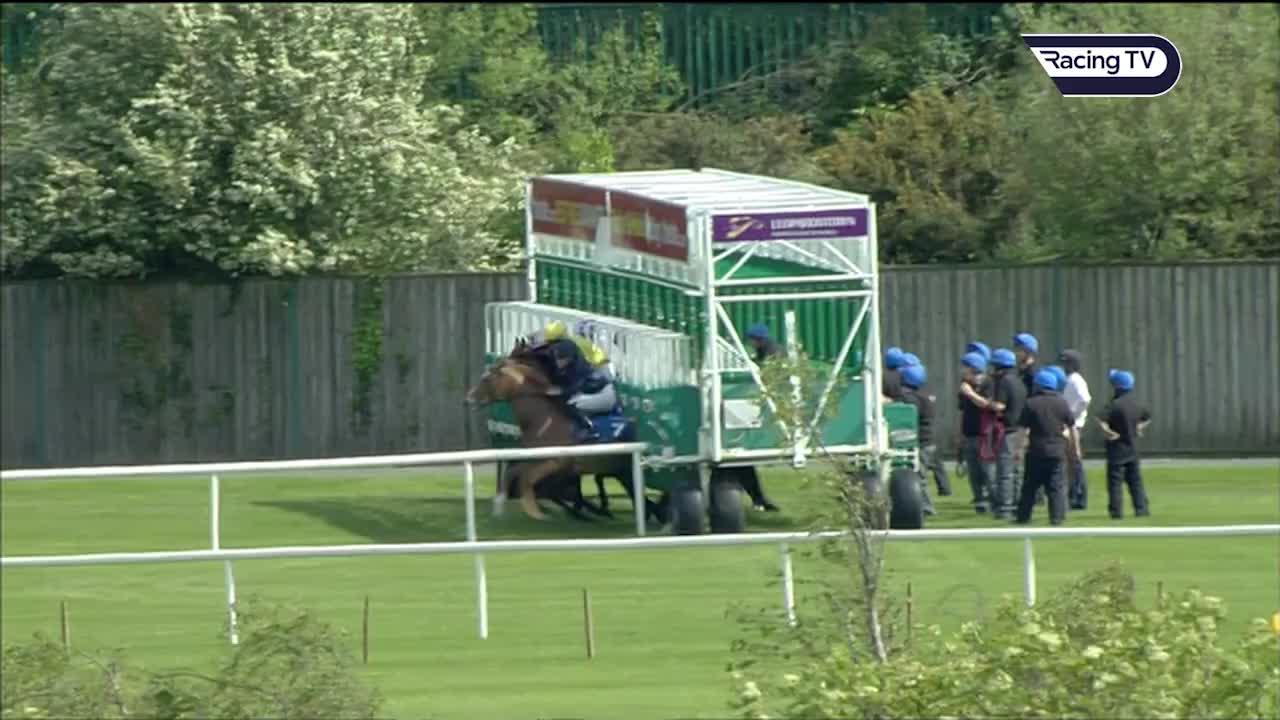 Broome beats two stablemates in the Derrinstown Stud Derby Trial at Leopardstown
Like a parent not wanting to favour one of his children over another, he said: "To be fair to all of the horses, they have all done what has been asked of them. forward from it. If their work goes well between now and then, we should have a good crew at Epsom."
Racing TV's Nick Luck, the host, who has interviewed him by phone for this event for many years, is clearly learning because on this occasion he did not ask who Ryan Moore who was likely to ride.
Do not expect any news on that front for at least another week. It's a tough one to call.
2 Dettori has date with Secretary:
Frankie Dettori is set to seek a third success in the Derby aboard the John Gosden-trained Private Secretary.
The handsome Kingman colt, stoutly bred on the dam's side, won a mile and a quarter handicap at Sandown on his latest start off a rating of 82.
Gosden won the same race with Jack Hobbs in 2015 before he finished runner-up to Golden Horn in the big one, so don't be too dismissive. The bookmakers offer 40-1.
"John says he has improved a lot," Dettori said of the Denford Stud-owned contender. "He is rated 92 and on official ratings, he has 20lb to find to be competitive."
Gosden said: "Private Secretary won in good style at Sandown and I couldn't be more pleased with how the horse has done from the race and he comes from a good staying family."
The champion trainer added: "I might also leave in a horse called Humanitarian. He went and won nicely at Salisbury last week. We will leave them in and have a look. You have to be bold sometimes."
3 Balding believes in Bangkok: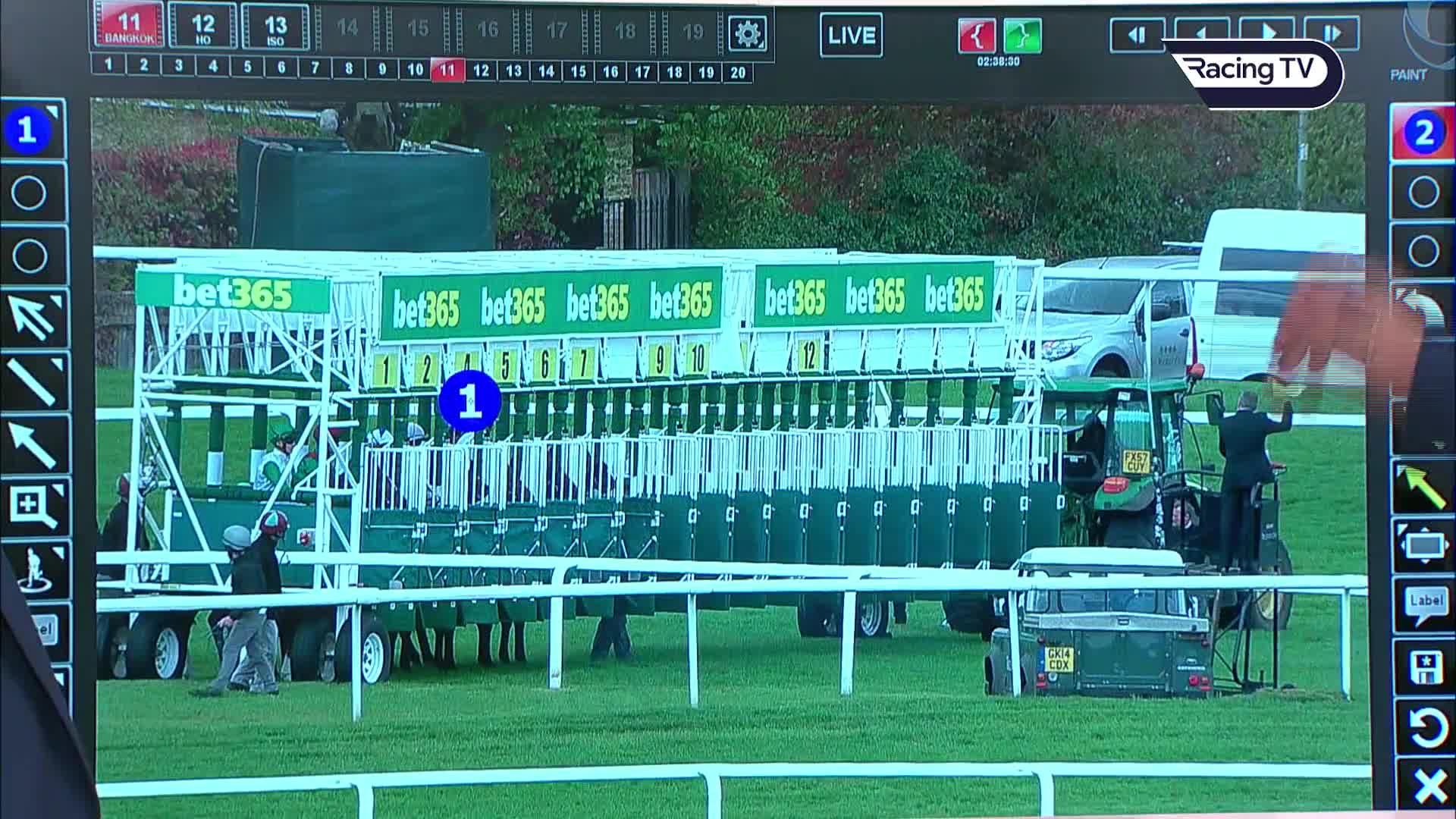 How good was Bangkok's Sandown success?
The 32Red Casino Maiden Stakes, run at Doncaster at the end of March, would not normally be a significant Derby trial but nobody can argue that this year's renewal has a glow because Bangkok got the better of Telecaster.
Bangkok then followed up in the Classic Trial at Sandown and Andrew Balding, trainer of the King Power-owned colt, seems hopeful of a huge run from the general 8-1 chance.
"He's in a great place at the moment," the trainer said. "He is a horse who gives generously in his work in the mornings, and is just a lovely horse to watch on the gallops. He is very well-balanced with a wonderful pedigree and looks just the type for the race.
"Elm Park was a very good horse and him and Bangkok are probably the best three-year-old colts I have had in my training career. Elm Park was very good, but didn't stay the trip at Epsom and then the rest of his career was cut short by injury."
King Power's racing manager Alastair Donald added: "Everything has fallen into place this year [for King Power Racing] whereas last year was very much a developing year. It is just very sad that the Chairman [Vichai Srivaddhanaprabha], as we call him, is not around to see the fruits of his investment.
"We in the main bought three-year-old types and it appears to be paying off at the moment. The Chairman had a list of 37 yearlings that year and spent a long time naming them all. He gave Bangkok a very strong name because he stood out on pedigree."
4 Telecaster doubts grow: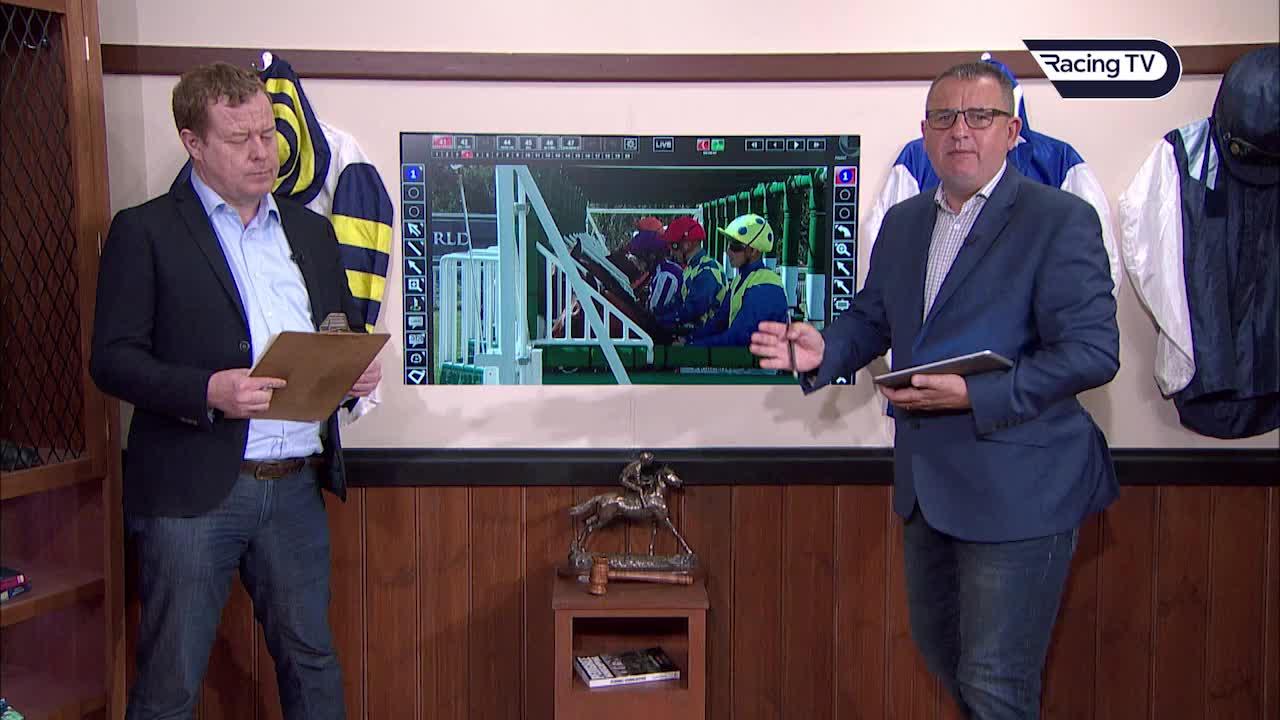 Watch analysis of the Dante
Body language can help determine exactly what trainers are thinking with regard to running plans, but we were denied extra clues from Hughie Morrison because he was interviewed by phone regards whether Telecaster, the shortest-priced British Derby contender at 7-1, will line-up.
However, it was hard not to detect that Morrison seems dubious as to whether a 16-day gap will be enough for his rising star to show his best after his Dante Stakes triumph. The fact he is not entered in the Derby – and that it would cost £85,000 to supplement – also needs considering.
He revealed: "Telecaster had a very hard race against Too Darn Hot last week at York. We are going to need a bit more time before we make a decision. If the horse did run, I would not be able to put my hand on my heart and say that he has fully recovered.
"We'll definitely push it till at least the weekend – possibly five minutes before the supplementary stage - as it is a serious lot of money. We have got a free entry into the Irish Derby and the Grand Prix de Paris, so we will have to think about that too."
Surfman, third in the Dante, is entered in the Derby but again his participation is not certain. "I would love to have a crack at the Derby, but it is about doing what is best for the horse," trainer Roger Varian said.
"He is going to be a great horse going forward. Whether he is a horse to chance our arm in the Derby next weekend, I honestly don't know. I want to watch him for seven to 10 days before making a decision."
5 Murphy roaring again?:
Oisin Murphy finished a fine third aboard Roaring Lion in the Derby last year and, if Telecaster is supplemented, will fancy his chances of going two places better.
The bubbly 23-year-old rarely lacks for confidence but when asked about how special it would be to win the great race he said: "I'm not brave enough to dream about winning it - it took Frankie [Dettori] about 50 years. Hopefully one day it might happen. I'm still learning about the race."
6 Madhmoon gives Prendergast live contender: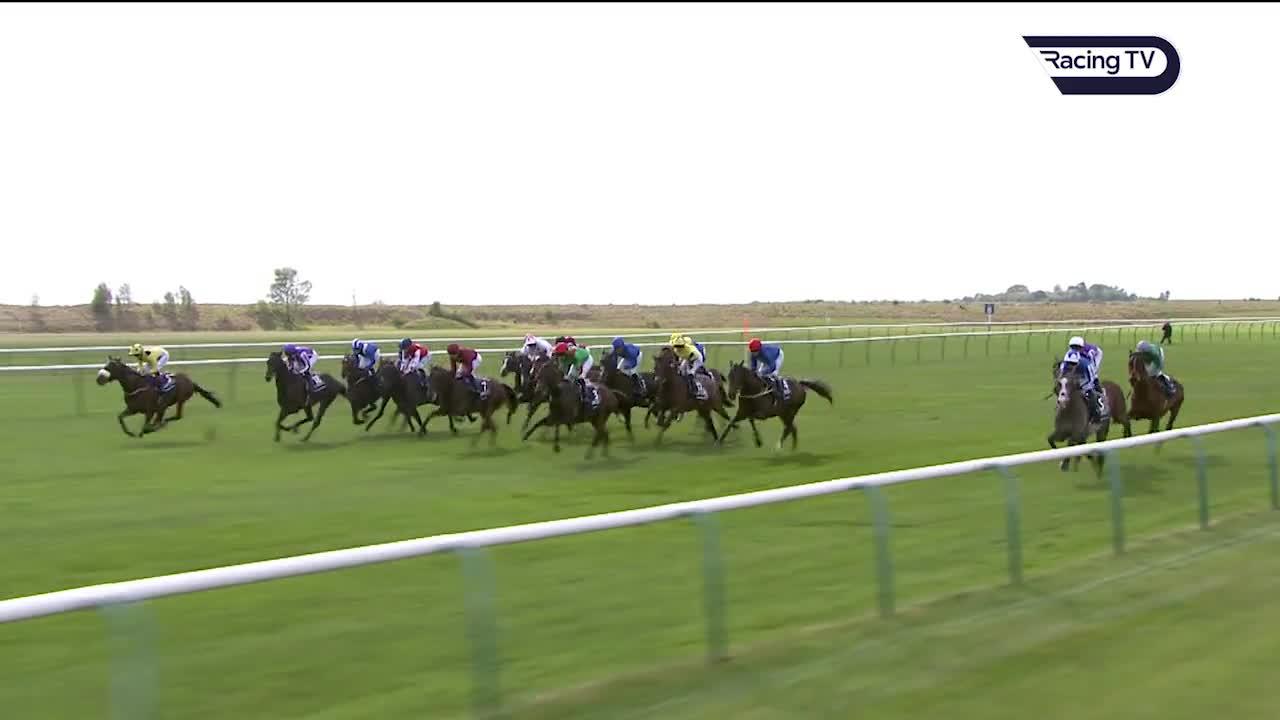 Madhmoon kept on to be fourth in the 2000 Guineas
At the age of 86, Kevin Prendergast will surely become the oldest man to have trained a Derby winner if Madhmoon obliges.
The colt, quoted at 14-1, finished a keeping-on fourth behind Magna Grecia in the 2000 Guineas at Newmarket this month and his veteran handler was quick to also point out that he defeated Broome impressively in a Group Two contest at Leopardstown in September.
"We thought the draw was all right going into the Guineas, but listening to the jockeys and everybody afterwards, it was not a good draw," Prendergast said. "The first and second came up the stands' rail as did the sixth who raced that side.
"Madhmoon finishes his races well. He won twice over a mile as a two-year-old and that is usually a good indication for longer trips as a three-year-old. Hopefully, he will get the extra half mile at Epsom.
"He is a very straightforward horse. Everything he does, he does it well. He is very genuine."
He added: "My dad never won the Derby, though he had several horses placed in it. He won almost every other race on the programme in England and Ireland, but never the Derby. It would be a great thrill for me if Madhmoon could run very well. If we get the trip, we have every chance."
7 Beckett bubbly over Manuela De Vega:
Ralph Beckett has twice scooped the Investec Oaks, via Look Here (2008) and Talent (2013), and the 16-1 available about Manuela De Vega is worth a second look.
The daughter of Lope De Vega was unbeaten in two starts last season but appeared to have her limits exposed when a four-and-a-half length runner-up to Oaks favourite Mehdaayih on her return in this month's Cheshire Oaks.
However, she was by all accounts not at her peak that day and is likely to be more the finished article on Friday week.
"We didn't go to Chester expecting she would win," Beckett said. "We went with hope more than expectation. She had been very behind in her coat and was only just ready for Chester, so I was very pleased with the way it went.
"Harry Bentley gave her a good introduction, it was only her third run. She is quite a street-wise filly, but she needed it and it did her the world of good to go round Chester and go in between fillies.
"We nursed her to Chester as she had just done two very easy bits of work at home. I would expect her to be a lot more competitive at Epsom.
"She has done very well since. I was pleased with her work this morning where she did six furlongs on the grass. It was a nice even bit of work."
Apparently, Manuela De Vega compares favourably with Beckett's previous winners of the race and he has no fears about the track: "She organises herself very well and it is just a question of whether she is good enough."
Don't say you have not been warned.
8 Tauteke goes through paces:
Breakfast With The Stars has been a great initiative and every year it is impossible to forget what happened in 2011 when Pour Moi dazzled in a workout and Andre Fabre brimmed with confidence when interviewed afterwards.
The French-trained colt duly won at 4-1 after being heavily backed in the days beforehand.
Sadly, there were a shortage of gallopers on this occasion. The one Epsom-bound horse to have a routine spin was Oaks outsider Tauteke, who worked over a mile under Andrea Atzeni with stablemate Shagalla.
Roger Varian said. "It was really a training exercise and I was delighted how she moved and going through the line, but it was a controlled exercise and it will do her the world of good."
Varian worked Kingston Hill at Breakfast With The Stars before he finished second to Australia in 2014 Derby, plus Postponed, before he won the Coronation Cup in 2016. "I think it's a great exercise for the right horse if it fits into their schedule timing wise," he said.
9 Havlin on standby for Dettori reject:
Frankie Dettori will decide at the weekend whether to ride Mehdaayih, who will be supplemented and is 11-4 favourite, or Anapurna, a 10-1 chance, in the Oaks.
The two John Gosden-trained fillies earned the right for Classic glory after coming through their trials with flying colours.
Dettori steered Anapurna to a six-length romp at Lingfield, while Mehdaayih swept home by four and a half lengths in the Cheshire Oaks under Robert Havlin.
"At this time of year horses can change a lot. Some improve, some don't – I will ride them this weekend and then sit down with John and make a decision," Dettori said. Havlin will ride whatever he rejects.
Roger Varian has yet to decide about the participation of Nausha but is leaning towards the French version over shorter.
10 Kew Gardens and Lah Ti Dar to meet again: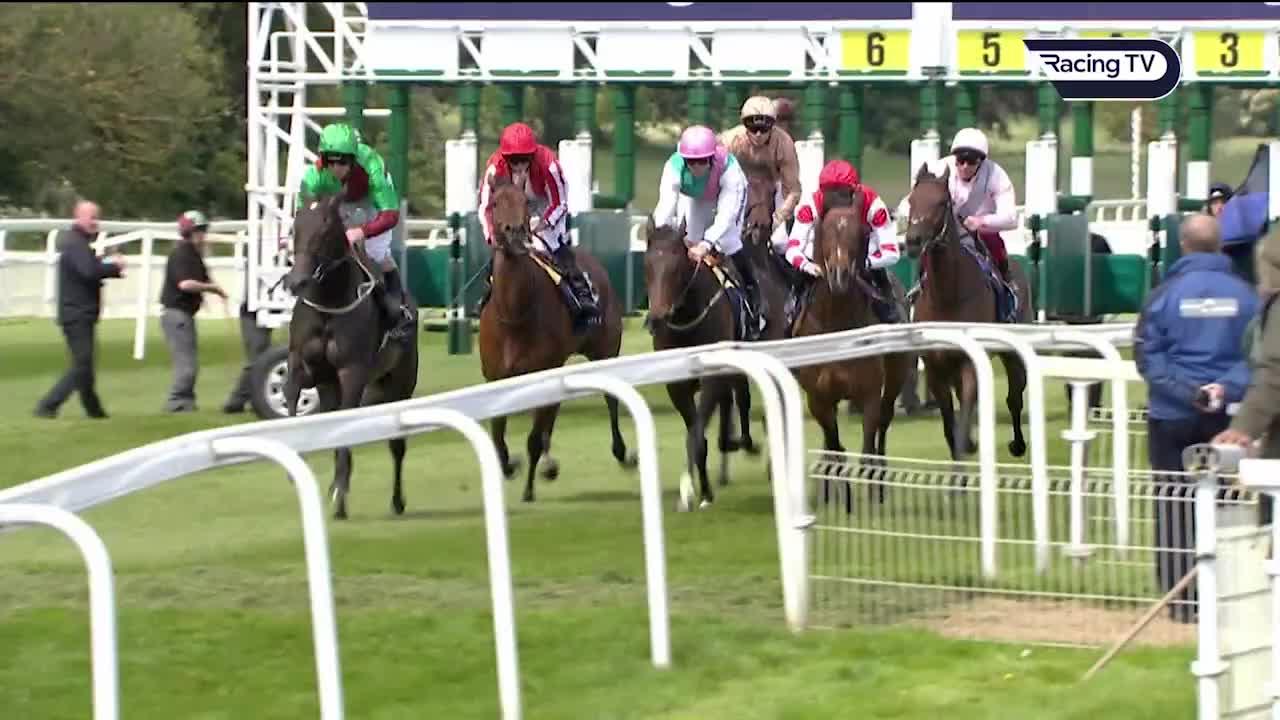 Lah Ti Dar won narrowly at York last week - what did our experts make of her?
Kew Gardens and Lah Ti Dar, who finished first and second in the St Leger, are on course to meet again in the Investec Coronation Cup.
John Gosden, the trainer of Lah Ti Dar, will also be represented by Coronet, while Salouen, Marmelo and Defoe are also likely contenders.
Varian went out of his way to mention Defoe and said of him: "He has taken a bit longer to come to hand this year – he is a six-year-old gelding and has probably just needed his work.
"He is in great form and has never been in better form. I would like to see a drop of rain, but he is a likely starter and I think he will run very well."
Balding will make a late call over mudlark Morando. "He might get away with good ground," he said.
Click here to enter our competition and win two tickets for the Investec Derby at Epsom on June 1 - it's one of the greatest racedays and social occasions of the British summer!