A topsy-turvy 48 hours in the ante-post market for the Investec Derby took another twist on Tuesday morning when Aidan O'Brien said he'd be betting on Sir Dragonet lining up at Epsom rather than in the French Derby.
Just a couple of days after leaving the door open for the alternative of taking in the Prix du Jockey-Club with the unbeaten Chester Vase winner, O'Brien seemed to be leaning heavily towards Epsom when speaking at the annual Breakfast With The Stars event.
Should Sir Dragonet be added to the Derby line-up, it will come at a cost of £85,000 to the colt's owners, but the rewards would clearly comfortably outweigh the risk for such an exciting performer.
"I know France is an option, but I know the lads. Epsom would always be where they want to be, really," said O'Brien, who is seeking a record-equalling seventh victory in the world's most famous Flat race.
"The decision won't be made until later, but if I probably had to have a bet on it, it would be that the lads would prefer that he went to Epsom rather than France.
"Obviously, they won't make their minds up until the supplementary stage but I think he'll be at Epsom. Thoroughbred breeding is based on the Epsom Derby. Every horse is born, bred, raised and trained to be there. I think that's what the lads think and obviously I can't say for definitely, as they will make the decision whenever they want, but that's what I think they would be favouring.
"He was always a very easy horse at home, he would just be going along there. He's kind of a reserved type of horse, if you know what I mean, but everything we ever asked him to do he has always done really well.
"Obviously he didn't run last year and we were mindful of that and the reason he ran at Tipperary first time was just that if there was something really special there, we had to get him out.
"He has had the two runs, never really been extended and he's going to be something to look forward to.
"His work has been lovely since he ran. He showed that he gets the mile and a half well. He quckened and he has class. I know John has always believed Epsom to be the holy grail of the whole thoroughbred breed and I know the lads would be the same and also the ground at Epsom is always beautiful."
A pecking order among the rest of the Ballydoyle team, as usual, appears slightly less obvious and - perhaps remembering the unexpected success of Wings Of Eagles two years ago - O'Brien was keen to give all of his potential runners a positive mention.
"To be fair to all of them, they have all done what has been asked of them and this year, we have kind of consciously taken it easier on the horses, where before they have been forward, we had them very fit for their trials and they went back," he said. "This year, we were conscious of that and we were gentle with them and had them for their trials in a way that we think they would come forward.
"Mohawk ran very well at Chester. He's one horse that we're not sure if he will get a mile and a half, so he would be a possible to go to France. Circus Maximus, I know Maria (Niarchos) and Electra and the lads had kind of made their minds up after that that the horse will go to Epsom for the mile and a half and we thought he would come forward a good bit from Chester.
"Broome has had his two runs and we'd be very happy with him. Ryan was very happy with him. Donnacha was very happy with him. Everything has gone well for him since.
"Norway ran at Chester and we thought he would get a mile and a half really well and he did. We rode him patiently and he came home very well, but the other horse, Sir Dragonet, just quickened better than him. So he would probably go as well, we'd be thinking.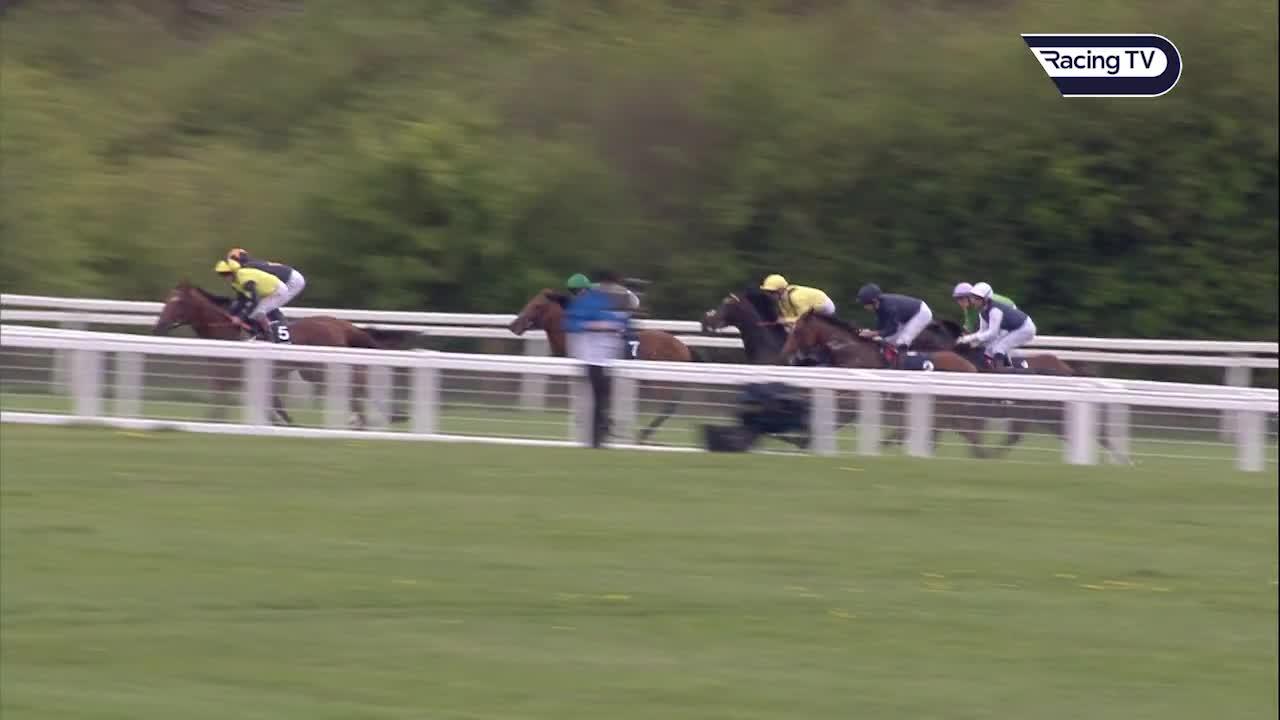 Watch Cape Of Good Hope's success in the Blue Riband Trial
"Anthony Van Dyck is a horse we aways thought would get middle distances well. We kept him over short enough last year as a two-year-old and he ran some really good races. As a horse who we always thought was going to be a middle-distance horse, we were very interested in how he would get on at Lingfield and I know Ryan was very happy with him and thought he got the trip well, even though on pedigree you might think he would have plenty of pace for a mile and a quarter.
"Cape Of Good Hope won at Epsom and he has come forward a lot. He is a brother to Highland Reel and he'd be interesting. Japan is a horse we thought would improve a lot from the Dante and he has just done his first bit of work since and went very well. You'd imagine he would get a mile and a half well.
"The lads will decide what they want to run, but there's a good crew of horses there and if all goes well between now and then, I think it's possible it could be a good crew, you know."
O'Brien also confirmed that Pink Dogwood will be the stable's main contender in the Investec Oaks 24 hours earlier on Friday week.
"We were always very happy with her and we always loved her last year and thought she was going to be our middle-distance and our main hope," he said. "She was only just ready when she ran at Navan in a slowly-run race and we've been very happy with her progress."
Click here to enter our competition and win two tickets for the Investec Derby at Epsom on June 1 - it's one of the greatest racedays and social occasions of the British summer!