After the beauty, the beast.
A record crowd of almost 72,000 for Cheltenham Gold Cup day arrived on a high after a momentous third day which represented just about everything that is great about National Hunt racing.
But 24 hours later came a grim reminder that the sport can also deliver crushing lows.
Sir Erec went into the JCB Triumph Hurdle unbeaten over jumps and as one of the highest-profile horses of the week. Some were heralding the JP McManus-owned youngster as another Istabraq for the O'Brien family.
The 11-10 favourite spread a plate and had to have a shoe replaced at the start, causing a delay. The son of Camelot, still an entire and a prospective stallion prospect in years to come, stood calm and composed.
A beautiful racehorse trained to the minute, he proudly held his head high and was taking everything in.
Minutes later, he was gone.
Sir Erec was racing up near the pace under Mark Walsh when making a slight error at the fourth flight and on the landing side he broke down badly.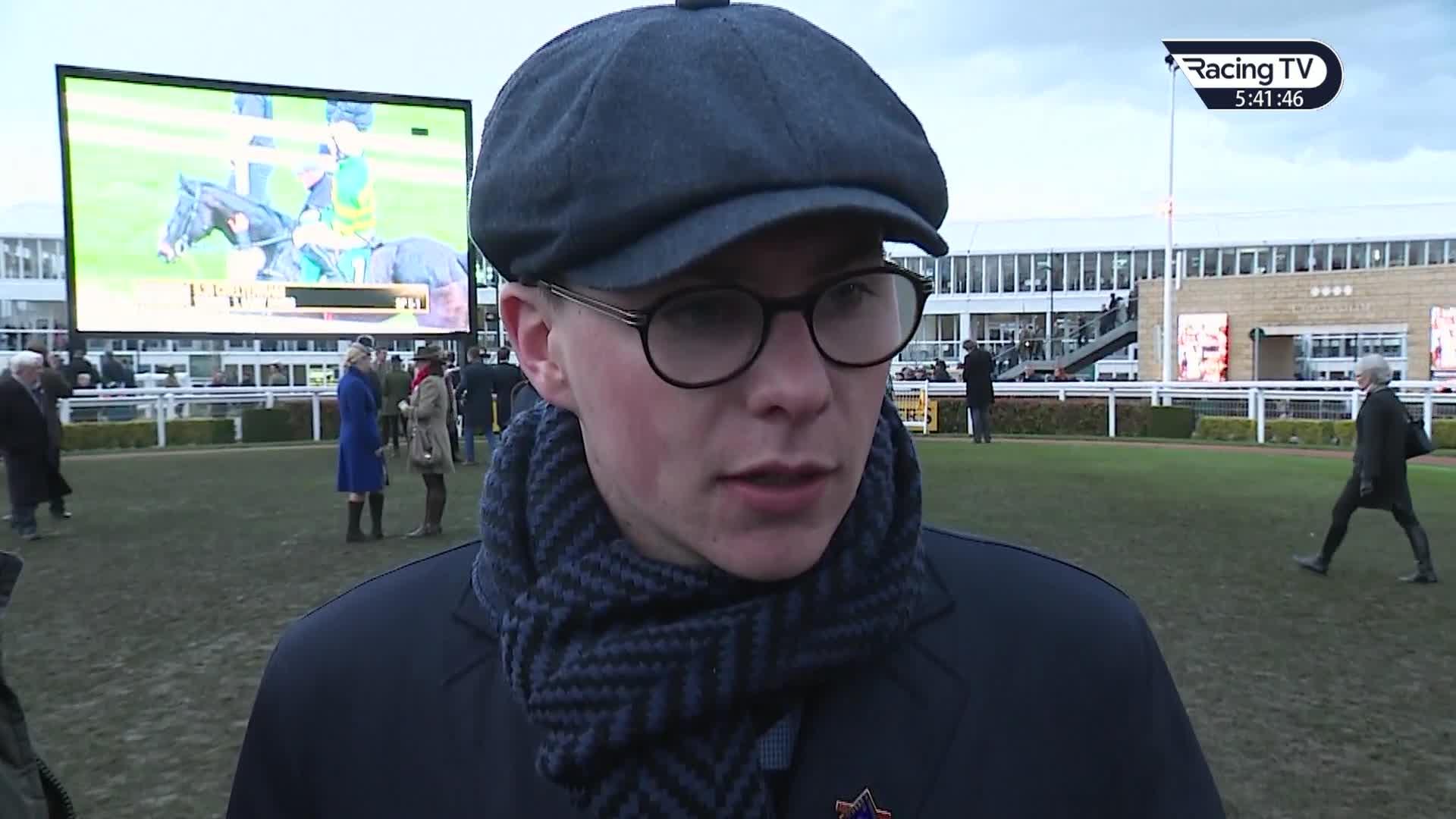 Joseph O'Brien talks to Lydia Hislop about the loss of Sir Erec and his subsequent winner
It was one of those horrible instances where you knew immediately that his life was over. The packed stands let out a collective groan of despair.
Victory in the race went to the Nicky Henderson-trained Pentland Hills, but it felt a shallow one and celebrations were muted.
Joseph O'Brien has long shown a maturity beyond his years and the young trainer, who secured a second win at the Festival later in the day for McManus, spoke eloquently to Lydia Hislop at the end of the meeting.
"The owner and everyone at home are devastated," he said. "It was well documented he had a stone bruise during the week. He seemed perfect and we did a full set of X-rays two days ago just to make sure there was nothing else going on and they were perfectly clean.
"Mark (Walsh) said he jumped the hurdle awkwardly and landed extremely awkwardly, and obviously he hot got injured.
"It's one those things. I suppose when you see what happened in New Zealand it kind of brings it into perspective a little bit and we'll move on."
On giving McManus a fifth winner of the week at the meeting with Early Doors, he added: "It's been a wonderful week for JP [but] it won't feel that way the way today has gone."
Henderson quickly observed: "Sir Erec was a gorgeous horse, he was just stunning. That goes and happens and your heart goes out to them, as JP is a good mate and is one of the great men of National Hunt racing."
Winning jockey Nico de Boinville added: "You never like to win a race when that has happened. That is the reality of the sport and it's a tragedy for connections and everyone involved with Sir Erec."
Sir Erec was one of three horses fatally injured at the meeting. Ballyward, owned by Graham Wylie, could not be saved after a fall in the National Hunt Chase on Tuesday and in the Gold Cup the owner's Invitation Only also could not be saved after a fall.
David Sykes, director of equine welfare at the British Horseracing Authority, felt Sir Erec's injury could not possibly have been predicted.
"Sometimes there are catastrophic injuries. This morning he was examined by a veterinary surgeon and trotted up and he said he moved very well," he said.
"There was no indication of lameness, there was no indication of injuries. Whether he made a mistake at that hurdle or not and landed awkwardly – there was no reason we could predict that injury to that horse today.
"He was shod and the veterinary surgeon trotted him up in the same way. The shoe was having no effect. Putting a shoe on wasn't going to cause that sort of injury.
"It's one of those catastrophic injuries that occur unexpectedly. We are not able to predict those."
A statement from Cheltenham said: "Sadly Sir Erec sustained an injury in the JCB Triumph Hurdle.
"He was immediately attended to by the veterinary team, who very sadly determined that it was necessary to euthanise him on welfare grounds.
"As animal lovers, we hate to lose any horse and of course we shall review this incident. Our thoughts are with Sir Erec's connections."
Pentland Hills, sent off at 20-1, did not make his hurdling debut until the end of last month when winning at Plumpton.
Back in 1985 First Bout won the corresponding race at Plumpton and later went on to become Henderson's first Triumph Hurdle winner. This was his seventh.
But this Triumph Hurdle will not be remembered for the horse who won it, but for the horse who was lost in it.