Paddy Brennan told Racing TV viewers on Sunday that he was haunted every day for two years by the fall of Cue Card in the 2016 Cheltenham Gold Cup.
The combination lined up in chasing's blue riband having won the Charlie Hall Chase, Betfair Chase and King George VI Chase earlier in that season and would have scooped a £1 million Jockey Club bonus had they prevailed at the Festival.
Cue Card was travelling well and had just nosed into the lead when falling three from home. Brennan revealed on Racing TV's weekly Luck On Sunday show that he constantly agonised about what might have been.
"The more I think about, the more I think he would have won – not might have won," he told presenter Nick Luck
"It took me two years to recovers from that, if I'm honest. They were dark days. My amazing family got me through it."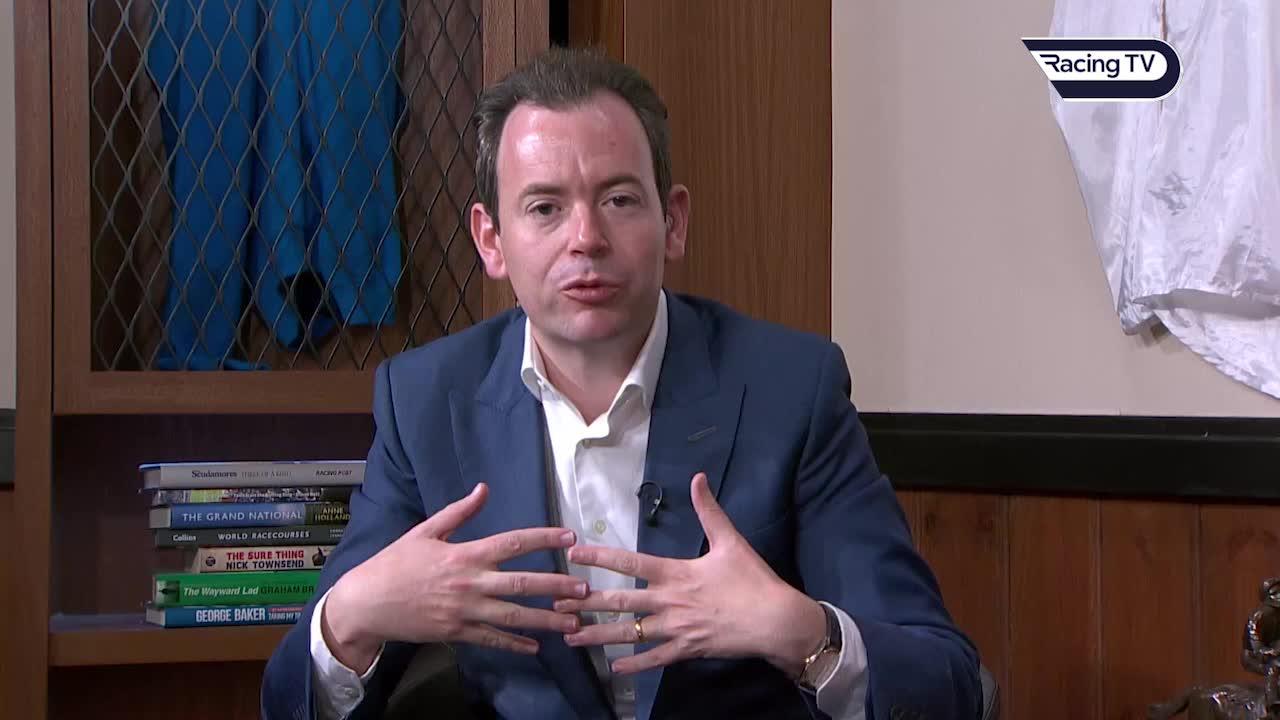 Watch what Paddy Brennan had to say in his interview with Nick Luck
Asked to expand, he said: "When you take responsibility for an action or manoeuvre in life, you've got to live with it. It felt like every day for the two years I said 'I hate myself'.
"That's deep, [but] here we are now and that's in the past. I was so lucky to ride a horse like him."
Hinting at the mental anguish he had suffered, he added: "The one advice I would give to anyone in life is talk about stuff, don't just hide it. The more you let stuff out the easier it is to deal with."
There has been a silver lining for the Gold Cup-winning jockey, who, at 38, is thriving on his fruitful alliance with the burgeoning yard of Fergal O'Brien.
"I think it's [the Cue Card fall] extended my career. It's probably made me more driven, more fierce, more determined," he said.
"Nothing scares me anymore. I'm probably braver [as a jockey] and I go out feeling invincible."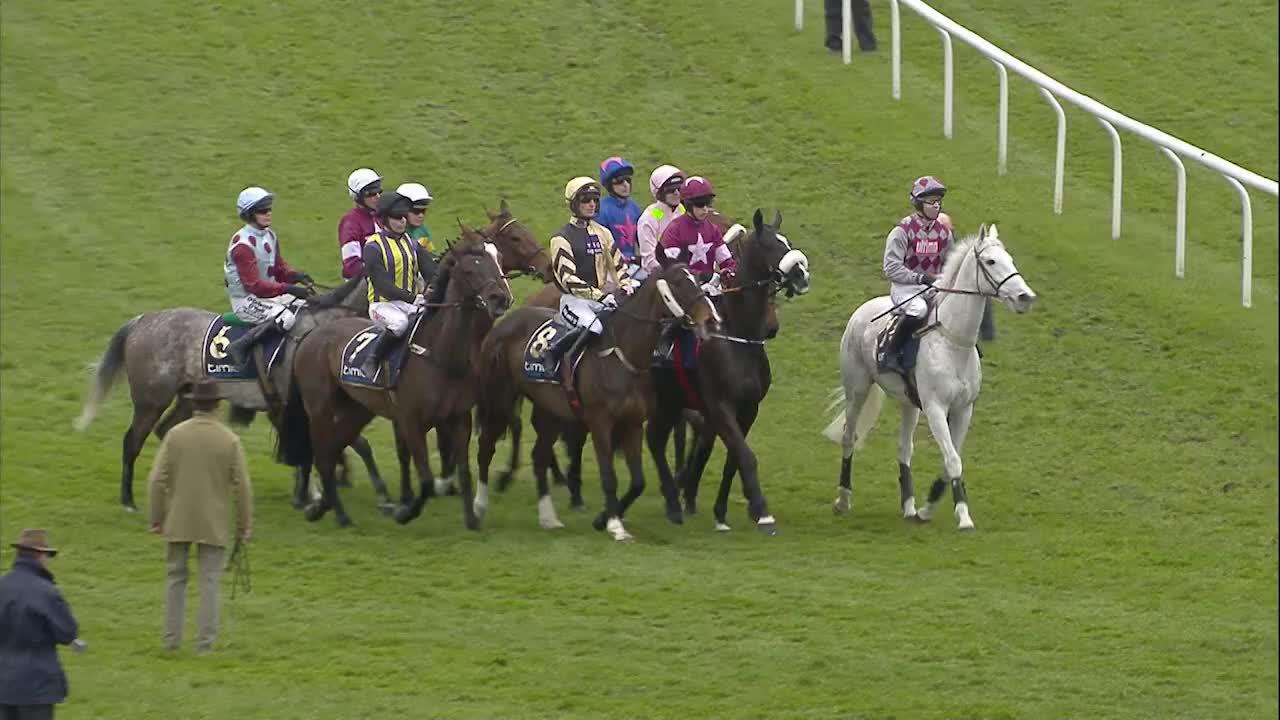 What might have been: watch a replay of the 2016 Gold Cup and Cue Card's exit three out
Brennan believes O'Brien has the skills, with horses and humans, to become a champion trainer in the next five years. "You walk in that place and you feel 15" he said of the trainer's new yard, Ravenswell Farm, which is about ten miles for Cheltenham.
Horses such as Imperial Commander, the Gold Cup winner, Cue Card and Inglis Drever, the champion staying hurdler, have given Brennan giddy highs and he craves more.
"When you've tasted success, like I have over the years, you are just hoping that those days come back," he said. "I feel with this new yard [of O'Brien's] I can see doors opening that I haven't seen for a while.
"Deep down you are looking for that one horse and the big days. You still want to win Hennessys, still want to win Gold Cups. You've been to the party and you want to go back.
"When I go to Hereford on a Tuesday or Wednesday and ride a bumper horse, I think 'you could be that horse that gets me back to that stage'."
Brennan has had more than 8,500 rides in Britain and ridden 1,214 winners on these shores. However, he is still modest about his own level of ability.
He said: "I still don't think I'm good at riding horses. I'm always fighting to be the best; to compete the best. I've never thought I'm that good and have to work on every single thing I do."
Asked about what makes racing so addictive, he said: "It's the love of the horses, the love of animals, the adrenaline kick. When you are go out for a race those next five minutes you are free; not a care in the world. It's crazy stuff, anything can happen, but I love it. That feeling of a winner is incredible.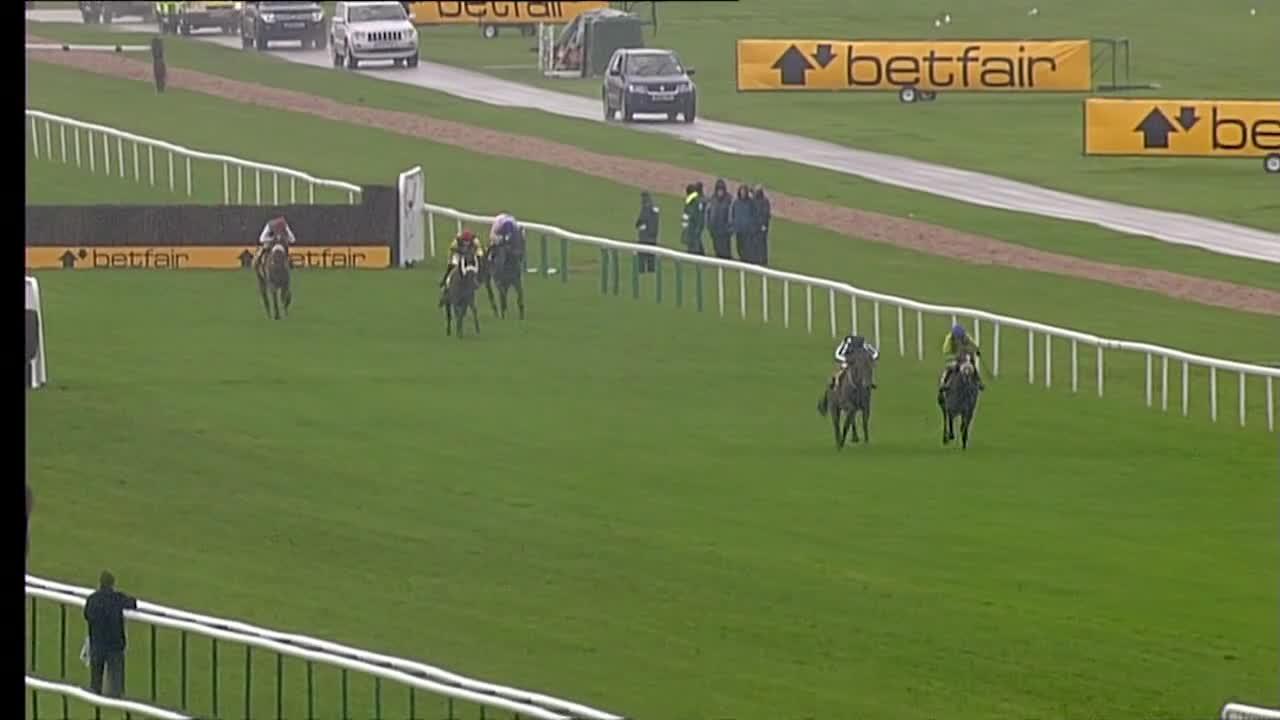 Walsh and Kauto Star beat Brennan and Imperial Commander in the Betfair Chase
"The feeling of freedom is still there, but now I love the challenge of race-riding. I love the tactics that are involved –I've got part of Ruby Walsh in my head everywhere I go.
"I loved the way he [Walsh] operated and his saying of 'I ride to win, I don't ride not to lose'. I learnt that from Ruby – tactically he was the best I ever rode against. It felt like he took my boots off the day Kauto Star beat Imperial Commander in the Betfair Chase. My stomach dropped [when the photo-finish revealed Kauto Star had won]"
Brennan said he worshipped Walsh, but do his colleagues worship him?
He said: "I'd say when I walk in that weighing room that there are jockeys who say 'oh no, he's here'. Deep down I care about people and everyone. I don't want to hurt anyone. People that know me, know the real Paddy."