British racing's executive committee has "committed to plan for resumption" of the sport on June 1.
Hopes of a restart this month were dealt a blow following news from the Government that there would be no professional sport, even behind closed doors, in England until at least that date.
The Government's road map for exiting the lockdown, imposed to limit the spread of coronavirus, was published on Monday afternoon, setting out the conditions under which various activities can be safely carried out.
Step two of the road map, which cannot begin any earlier than June 1, includes "permitting cultural and sporting events to take place behind closed-doors for broadcast, while avoiding the risk of large-scale social contact".
This will only be possible though if sufficient progress is made in limiting the spread of the virus between now and then, but the document entitled 'Our Plan to Rebuild: The UK Government's Covid-19 Recovery Strategy' says that "organisations should plan accordingly".
It is less clear when spectators will be able to return to venues.
The Government document talks about venues such as cinemas and hairdressers reopening in step three – no earlier than July 4 – but states: "Some venues which are, by design, crowded and where it may prove difficult to enact distancing may still not be able to reopen safely at this point, or may be able to open safely only in part."
Racing has not taken place in Britain since the meetings at Wetherby and Taunton on March 17, which were both held behind closed doors. Fixtures were initially suspended until the end of April, before that was extended to an unspecified date.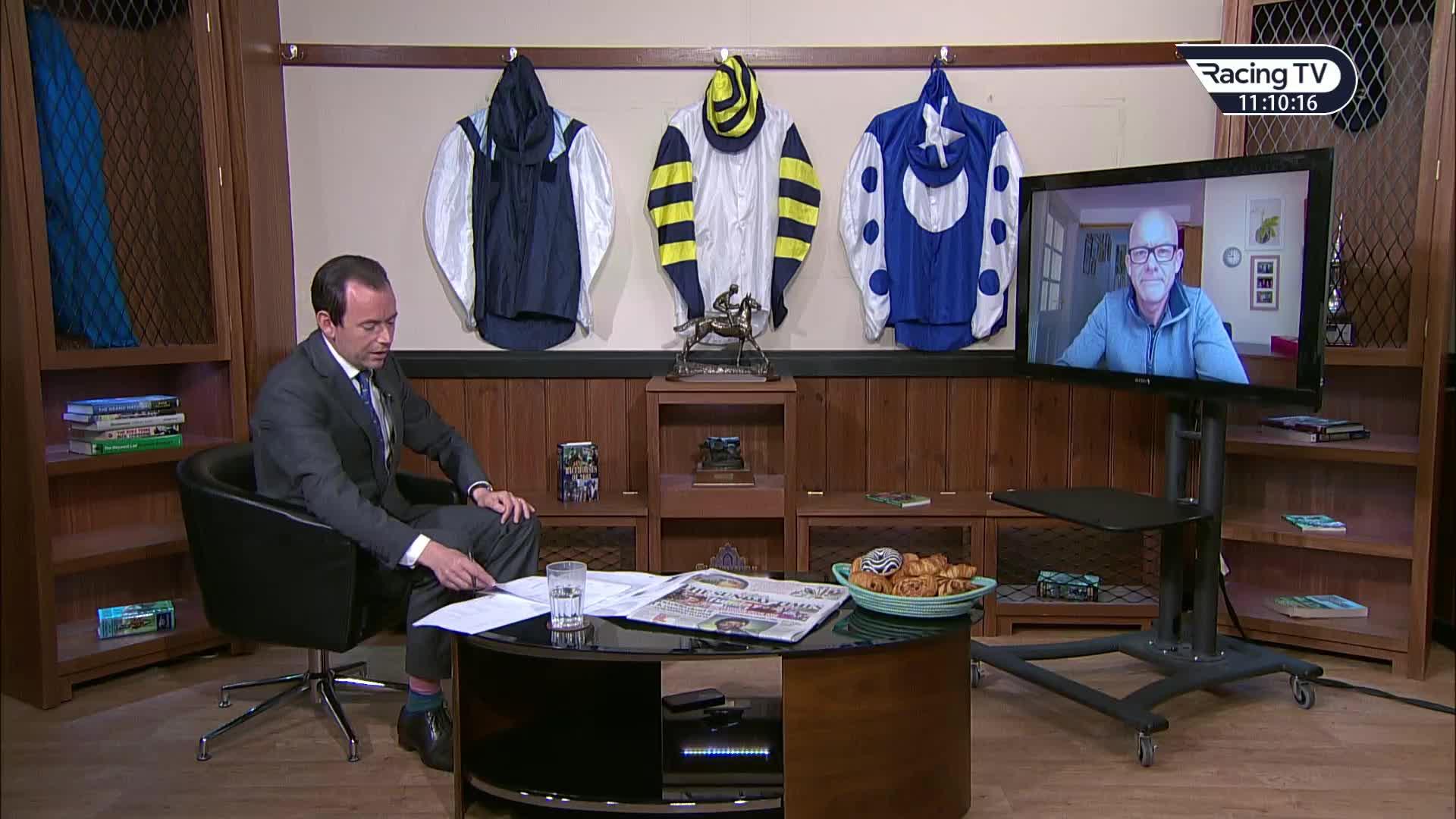 What can jockeys expect when racing resumes? Watch what Paul Struthers, chief executive of the PJA, had to say on Luck On Sunday at the weekend
Under a "best-case scenario", two high-profile weekends had been pencilled in for the end of May, with the 1000 and 2000 Guineas on the first weekend in June.
The racing executive is comprised of the British Horseracing Authority, Racecourse Association, Racehorse Owners' Association and National Trainers Federation, and a statement on its behalf said it "committed to plan for resumption on June 1" and that it had "agreed that a timeline setting out what racing would need to do to meet that date will be published within the next seven days".
It added: "The Resumption of Racing Group will meet later this week and ensure that race planning and the provisional fixture programme, including the scheduling of the Classics and other flagship races, meet the new government timeline.
"Racing has already drawn up plans for resumption based on minimising risk for participants through robust social distancing and strict infection control measures. Discussions with Public Health England and Chief Medical Officers from sports including horse racing will also continue.
"This has involved the development of new processes and protocols, which will require significant adjustments to 'normal' race-day practices. The sport will be focusing its efforts during the remainder of May on finalising and agreeing these changes across the industry and supporting everyone to understand and adopt them.
"The document also says that reopening venues that attract large crowds, such as sports stadia, 'may only be fully possible significantly later depending on the reduction in numbers of infections' but it gives no specific timeline.
"The UK Government says it is working with the devolved administrations in Scotland and Wales to coordinate the easing of lockdown restrictions where possible. The BHA's public affairs team continues to liaise with politicians and officials in Scotland and Wales to progress resumption at the earliest opportunity."