Shishkin is set to lead Nicky Henderson's squad into battle at next week's Randox Grand National Festival at Aintree.
The Seven Barrows handler assembled what he views as a "pretty solid team" for the three-day meeting, which did not take place last season because of the coronavirus outbreak.
Henderson admits Aintree will have a very different look to it this year without the usual crowds, but he is nevertheless looking forward to making the trip to Merseyside.
He said: "We've had great days at Aintree. It's always been tremendous fun and everyone is incredibly hospitable. The atmosphere is great – it's a bit more relaxed than Cheltenham.
"It's not going to be the same as normal years, obviously – but it's enjoyable and I think we've got a pretty solid team."
Henderson has still yet to land the randox Grand national and admits the "clock is ticking". Here is what he had to say about his principal hopes via a call on Zooom.
Altior
Marsh Melling Chase (Friday 9th April)
In all probability he will wait for the Celebration Chase at Sandown. He will do a bit of work this weekend but it will be his first bit back. He had a dirty scope just before Cheltenham which they always tend to do which is typical. That is two Cheltenhams in a row he missed which is very unfair. I would have thought he would wait for the Celebration Chase, which he has won three times before. It's been a good race to him. He is as fresh as paint here.
Bothwell Bridge and Gallyhill
Doom Bar Sefton Novices' Hurdle (Friday 9th April)
They are both crying out for three miles. We kept them out of Cheltenham as we could have easily gone for the Albert Bartlett but it seemed a year earlier than we needed to really. It's three miles for the first time for Gallyhill. He is a big, strong powerful horse and he will love the trip. Neither of these would mind cut in the ground. Both are intended runners and they schooled well this morning.
Chantry House
Betway Mildmay Novices' Chase (Friday 9th April)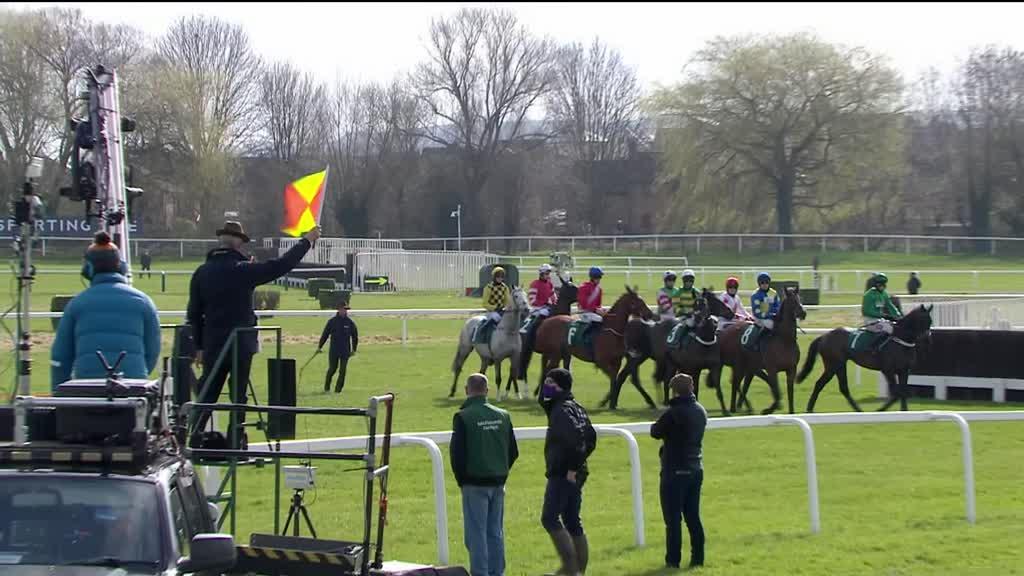 When they set off down the back straight Shan Blue [in the Marsh Chase] injected a lot of pace into the race. It looked as though Chantry House was nearly out of his comfort zone for a while but they had gone very hard. He soon got back into it and he won very nicely. It did look as if he was crying out for three miles. It's a good time to try it. We know he stays two and a half really well. If we try this trip now we will know where to go next season.
Caribean Boy, Lust For Glory, Morning Vicar and Precious Cargo
Randox Topham Chase (Friday 9th April). Henderson has won the race five times, but never the Grand National
It's easy going round (the National course) once, but getting round twice is a big problem. All four are intended runners. They've all schooled over National fences and all went well."
Dusart
Betway Top Novices' Hurdle (Friday 9th April)
He was very impressive and that was a race that the form has worked out about the strongest novice hurdles as there have been all year. He had a freak accident and has been missing. He is lucky to be coming back at all this season. He is a smart horse at home. He will run in this or we might wait for Ayr. Ronnie (Bartlett, owner) is going to come down tomorrow and we will decide what to do after that.
Fusil Raffles
SSS Super Alloys Manifesto Novices' Chase (Thursday 8th April)
This is his trip, I'm pretty sure. Fusil Raffles ran a great race at Cheltenham. Chantry House beat Fusil Raffles but Fusil is very good in his own right and I think two and a half is the place for him and good ground is very important.
Heross Du Seuil
Doom Bar Anniversary 4-Y-0 Juvenile Hurdle (Thursday 8th April)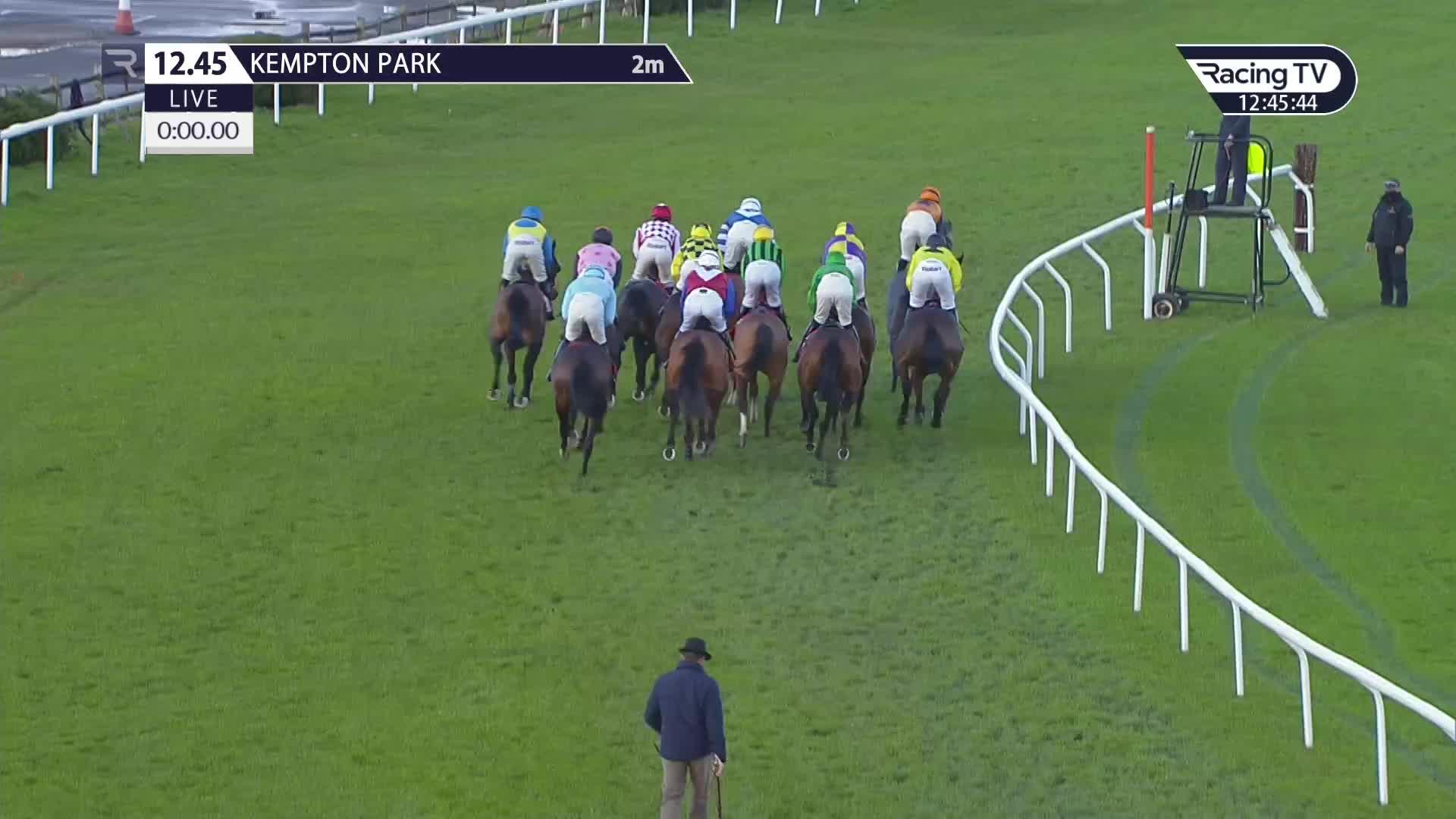 I've always liked Heross. He probably wasn't quite right when he was beaten at Warwick and he has done nothing but improve, thrive and grow. I'd like to have a look at him in this class before he goes to bed. He was good at Kempton to be fair and I think he is a horse for the future so we will probably try this.
Mister Fisher
Grade One Betway Bowl Chase (Thursday 8th April)
I've been dying to try him over three miles as it has looked exactly what he has wanted. It is rather unfair he comes here on the back of saying pulled up in the Ryanair as he ran a really good race. Coming down the hill Allaho and Min were going flat to the boards and Fisher was on their tails, but he had been flat out for a long way. He ran really well. He looked like finishing third then did get tired and Nico quite rightly looked after him. I think three miles on good ground around here will help tell us where we go next season.
Ok Corral
Randox Grand National (Saturday 10th April)
We've had a lot of chances [of winning the National]. Our first ever year, Zongalero was second. I was numb to be honest with it. The same with The Tsarevich. You start to get further and further around and know you are in the hunt and it gets very, very exciting. We have had lots of times we've got to Becher's second time thinking this is going well, then crash, bang, wallop. The only one we really have for this year is OK Corral. There is Valtor if he got in. He does need a lot of horses to come out but he would come into it. OK Corral is intended to go. He schooled over the fences this morning and he was very good. The clock is ticking and I'm not going to have many more shots at it, Don't worry, I'm not retiring or anything, but we've had plenty of shots without hitting the target. We all know the Grand National is very special to everybody and it would be nice to get it on the CV - but if it doesn't happen it doesn't happen. The plan is for Derek O'Connor, who has won on him and knows him very well, to ride him. As long as all goes well tomorrow I will ring Derek and give him the green light as I don't think the poor guy has had a meal for three weeks, so it is fair to let him know what he is planning on. He was all teamed up for last year's Grand National and it hasn't been an easy preparation this season. To be fair he was only just ready for Cheltenham but he is in good form at the moment. He won a good Grade Two novice chase in preparation for the National Hunt Chase the previous year. Last year was all about aiming him at the Grand National and Derek rode him again at Doncaster and he won on him there. We were really looking forward to the Grand National last year and I thought he was one of our more realistic chances in recent years.
On The Blind Side
Ryanair Stayers' Hurdle (Saturday 10th April)
He has had a great season. He has been very consistent. He has been very tough, game and genuine the whole way through. If Thyme Hill gets to Aintree he will be hard to beat but good old On The Blind Side deserves a crack at a race like this. I would think Call Me Lord could come into a race like this too.
Shishkin
Doom Bar Maghull Novices' Chase (Saturday 10th April)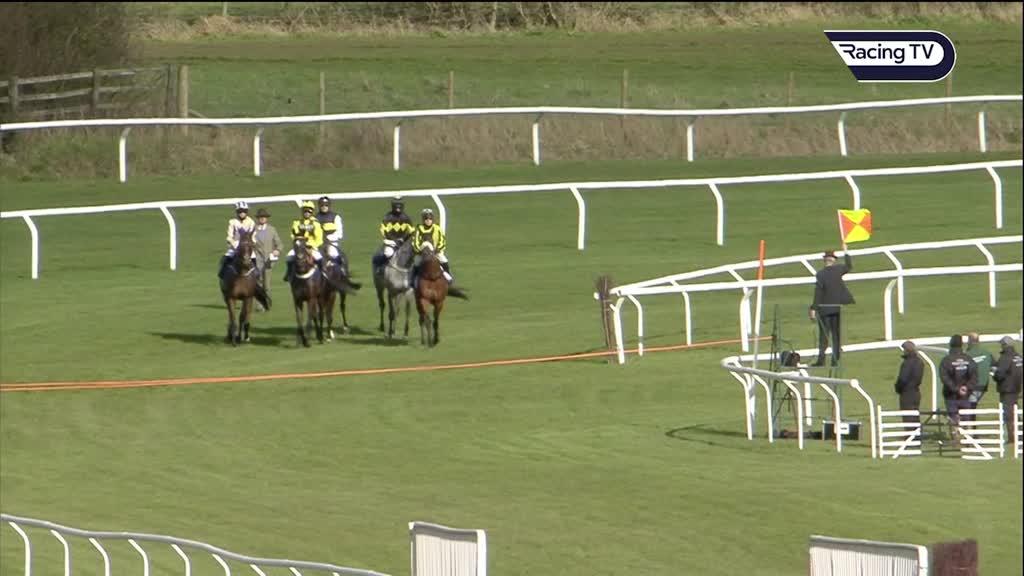 He was very good [in the Arkle] wasn't he? It was as much of a relief as anything. A month before the race everyone said the Arkle was going to be boring as he was 1-3 on. Then everything changed dramatically when Energumene came into the picture but he came out of it as well. Even so, Allmankind was doing nothing wrong at all. He set a pretty strong gallop and we knew that he was going to so tactics were fairly simple. To be fair he was very professional. He is very quick and he gets from A to B and you hardly notice he has done it. This seems the obvious place to come as he seems a sharp horse and I don't see the need to go any further at the moment. The tracks couldn't be more different if you tried and this is a sharp track but he is a speed horse.