By Andy Stephens and Harry Allwood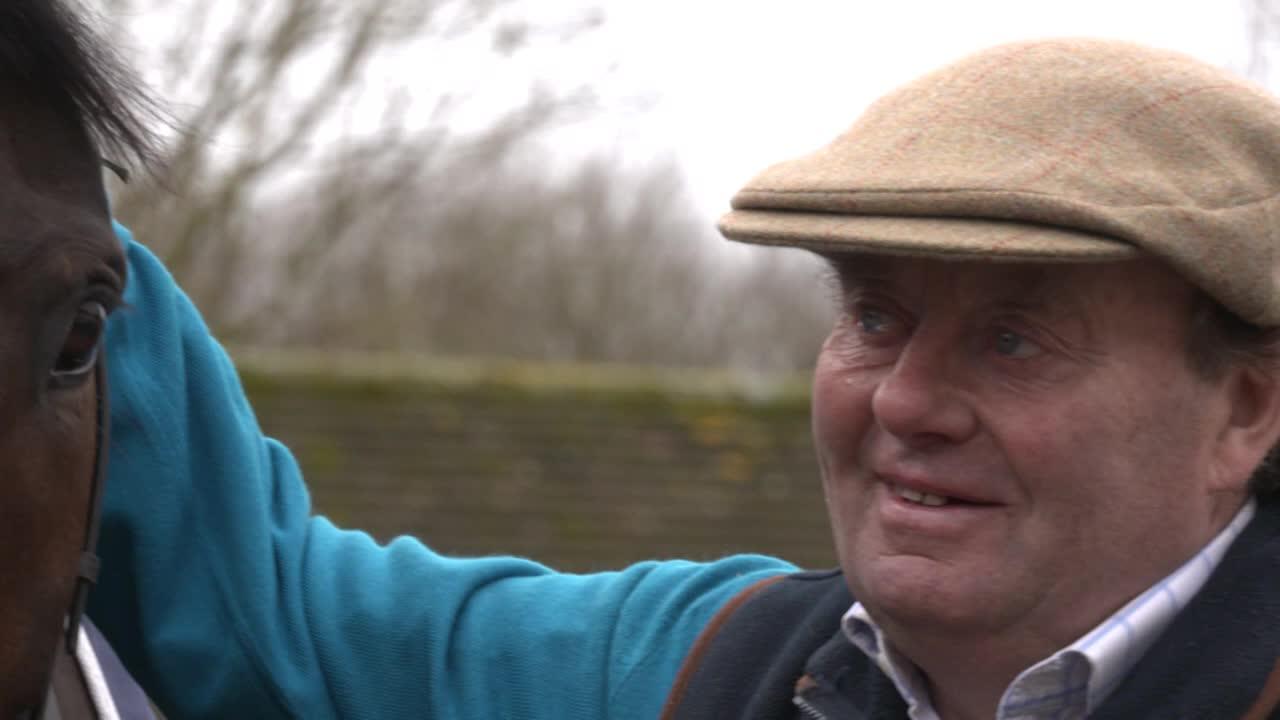 Altior and Buveur D'Air will spearhead Nicky Henderson's power-packed team at the Cheltenham Festival.
Henderson has been top trainer at the meeting nine times and his overall haul of 60 winners, dating back to 1985, is second only to Willie Mullins, who edged past him last year with 61.
Twelve months ago, Henderson plundered two of the biggest jewels in Cheltenham's crown with Buveur D'Air retaining his Unibet Champion Hurdle crown and Altior overcoming a troubled preparation to take the Betway Queen Mother Champion Chase crown.
But the four-day meeting also had its frustrations for the five-time champion trainer, who found himself in second spot six times – most notably with Might Bite after a compelling Cheltenham Gold Cup.
Henderson, 68, will hardly be able to grumble a month from now if he has become the first person to train two triple Champion Hurdle winners (his other was See You Then) and Altior has won his 18th race in succession and become the first back-to-back winner of the Champion Chase since Master Minded a decade ago.
But with such as Champ, OK Corral, Santini, Angels Breath and Epatante all well fancied for their respective races, he will privately harbour hopes of a bumper haul.
Here's what he has to say about the leading lights of his team, and scroll down to the bottom for updates after his media morning.
ADJALI
Race: JCB Triumph Hurdle. Best odds: 25-1
He was disappointing in the Triumph Trial on Festival Trials Day as I thought there wasn't much between him and Quel Destin.
UPDATE: After Adjali worked at Kempton on February 26, Henderson told the Racing Post: "That was a good piece of work as Countister could not get to him and she has been working well of late."
ALTIOR
Race: Betway Queen Mother Champion Chase. Odds: 1-2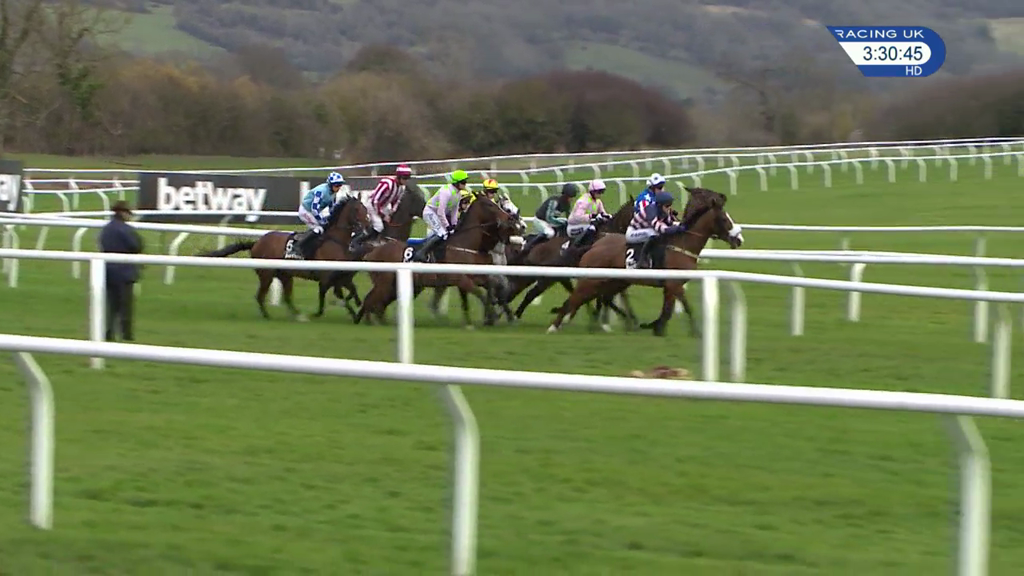 He's been very good so far and not put a foot wrong, although you'll probably tell me he jumped to the left at Ascot (on his latest start).
We've got a different strategy this time and he will be coming in nice and fresh. Hopefully we can go on after Cheltenham. He looks super and will work tomorrow, then have a couple of schools because he enjoys it.
The extraordinary thing is that we are back in Sprinter Sacre territory again (in terms of him being an odds-on favourite). I can't tell you how horrible it was then and I suppose we are nearly back in the position where anything bar a really good performance won't do.
It's not fait accompli – there will be plenty of competition and there are a lot of things that can happen. There will be plenty of opposition, and fences, in the way. He's been around there before, done it before, and it will be disappointing if it goes wrong but it has to go wrong one day. It can't go on forever - I know Winx can, but that's different. She's amazing.
He's not quite the showman Sprinter Sacre was, although he's a good looking horse. Might Bite is the showman; he's a gorgeous big horse with loads of sex appeal. Altior is a machine and just gets on with it.
He's got tremendous pace and, touch wood, his jumping is accurate and he's got a lot of gears. He'd be a Group horse over a mile and a quarter or a mile and a half on the Flat, but we are not going to do that.
He's got to do what he's got to do. It's got to happen somewhere (get beaten) but I just hope it doesn't happen in the Champion Chase because that's the one you build it up for.
If everything did go right this year we probably will branch out and try something completely different next season and therefore we probably will get him beaten.
BUVEUR D'AIR
Race: Unibet Champion Hurdle. Odds: 2-1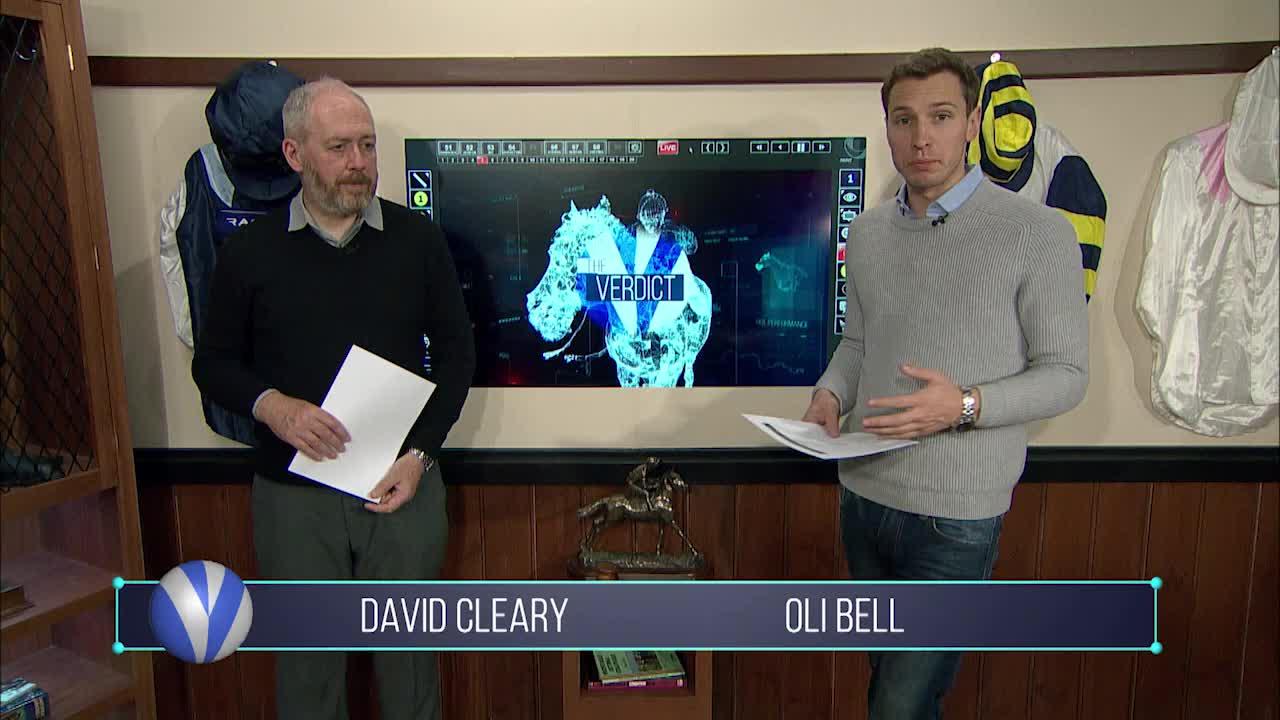 Buveur D'Air is in good form and I am happy with him. I don't think he was at his best in last year's Champion Hurdle. I will tell you for why.
He lived in a box next door to We Have A Dream who had a temperature, which was absolutely screaming, on the Monday morning before Cheltenham (the Unibet Champion Hurdle takes place at 3.30pm on the Tuesday) and they lived absolutely nose to nose.
We took We Have Dream, who had not touched his food, out of that box. Buveur D'Air is as tough as teak and he did not get over Cheltenham at all last year. He couldn't even go back to Aintree which he had done the year before, which should have been a piece of cake for him.
He wasn't impressive in the Champion Hurdle and the race took him apart - races don't usually affect him - but on that occasion after Cheltenham, he hadn't even recovered four weeks afterwards to go anywhere near Aintree. I think you have to take it that he had been affected by We Have A Dream having a temperature last year. It gave us a scare.
This season, I think with two miles on fast ground at Kempton we got caught out a little bit, and Verdana Blue had a lovely run round in his slipstream and she has a serious turn of foot.
Barry (Geraghty, rider) said Buveur D'Air was fantastic at Newcastle, while Sandown Park was great for him to get another victory - you have to keep working him so that is what we will do.
The opposition appears to be in Ireland with Apple's Jade, who looked very good, and it will be very interesting to see Laurina who runs this week. I imagine they are the two of note from Ireland, along with Melon. We just have to worry about what we're doing and not what everybody else is up to.
Buveur D'Air will have to be better than he was last year as this year's Champion Hurdle is a better renewal. I still think he is the one to beat - I hope he is 10lb better than last year.
BRAIN POWER
Race: Unibet Champion Hurdle. Odds: 16-1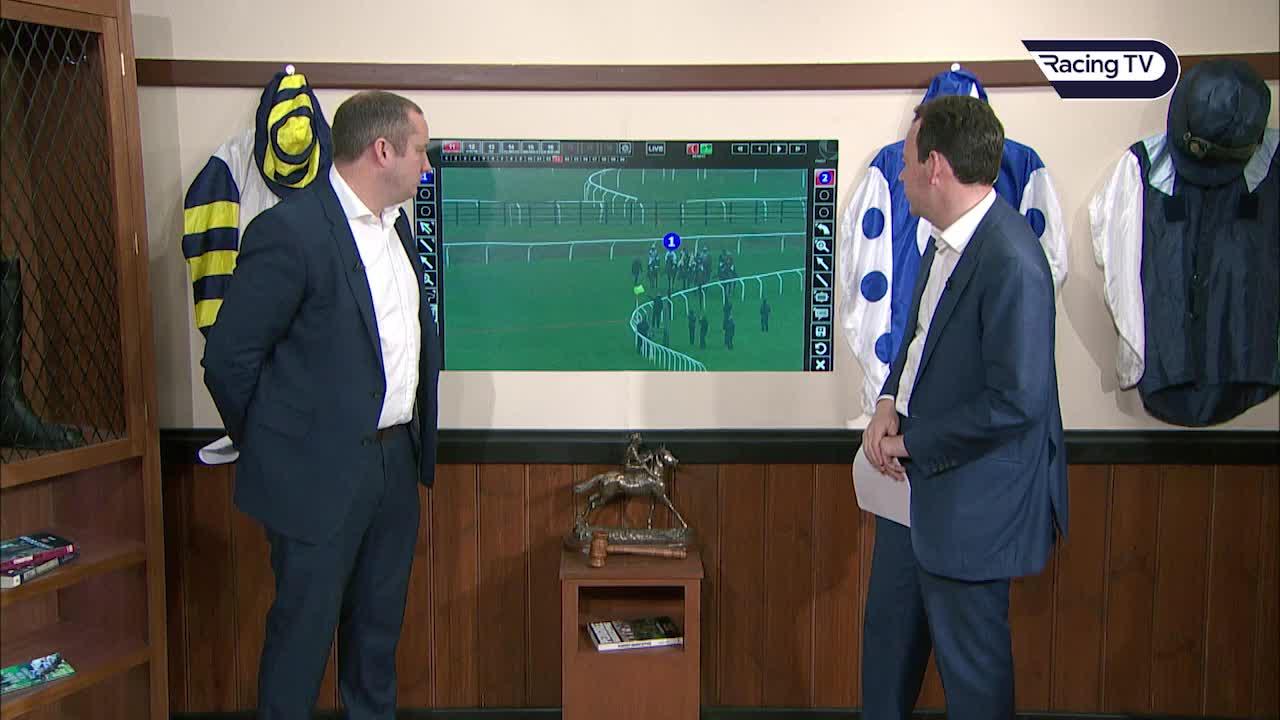 Brain Power will also run in the Champion Hurdle. He was very good at Cheltenham. That is the way to ride him and he likes good ground. He is in great form and I would like to go for a racecourse gallop with him. I know the International was not one of the strongest renewals, but it was one of the better British races. Brain Power and Verdana Blue would be towards the top of the English pile.
"The opposition appears to be in Ireland with Apple's Jade, who looked very good, and it will be very interesting to see Laurina who runs this week. I imagine they are the two of note from Ireland, along with Melon. We just have to worry about what we're doing and not what everybody else is up to.
MIGHT BITE
Race: Magners Cheltenham Gold Cup. Odds: 20-1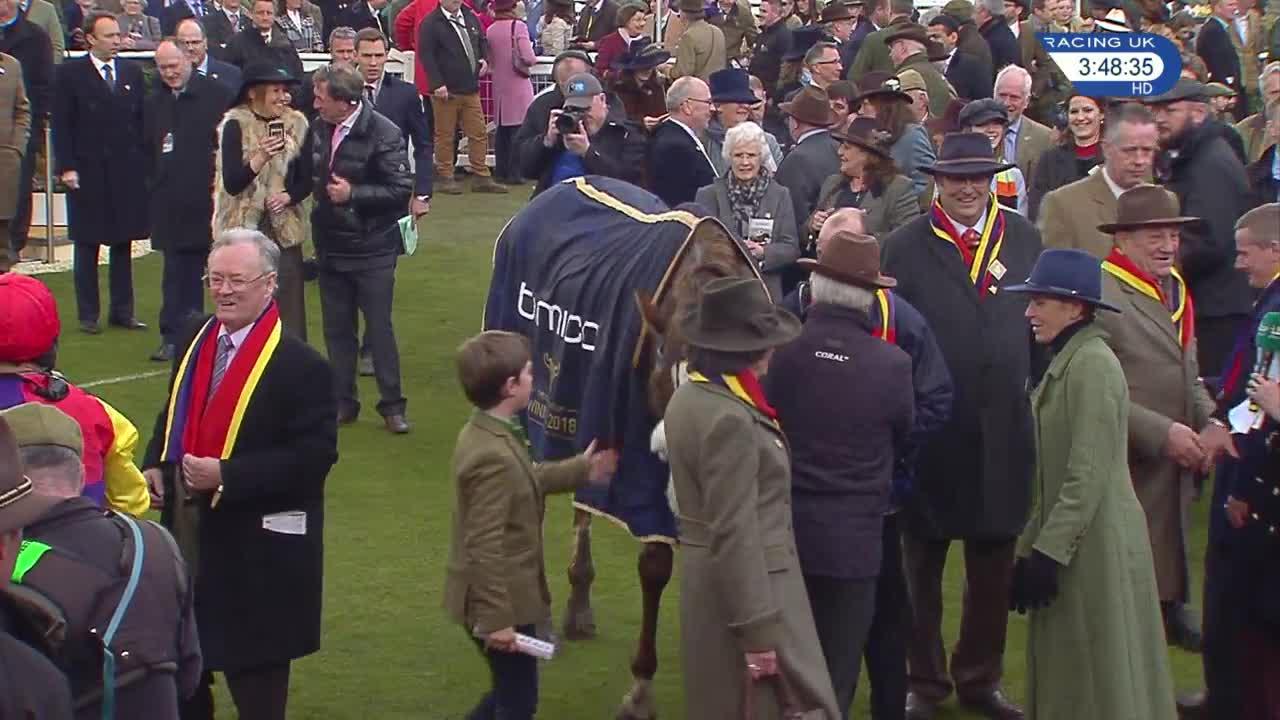 We've done lots of things, including recauterise his palate.
Two years ago he had a hobday and when you do that you do the soft palate with it. The hobday is perfectly alright and you can't redo that anyway . The soft palate part very often needs to be redone – some horses here have had it four or five times – it last about three runs and then do it again.
I haven't got any reason to think that he need doing because you often can't hear the noise and you can't see it on a scope.
We've freshened him up, changed a few things.
Nico (De Boinville) rode him on Saturday and thought he was in terrific form,. It was good ground, which it will need to be (on Gold Cup day).
There was a fantastic strip of ground on the inside for the Gold Cup last year that had not been used since the previous April. He and Native River never came off it until they jumped the last fence.
When you jump the last fence in the Gold Cup, you have to runs across Tuesday and Wednesday's Hurdle track, Tuesday and Wednesday's Chase course, Thursday's Hurdle and Chase and all the three hurdle races you've had on the Friday, which is quite a long strip isn't it?
Might Bite jumped the last fence and they had been on remarkably good ground before that, but when he hit the softer ground, he just got tired. I might have made a mistake last year by not running him after the King George and I might have done the same thing again last year, but I've had no option but to stop and start again following the flu outbreak.
I am not surprised that Might Bite is a 20-1 shot this year - he is entitled to be bearing in mind what he has achieved this year. He doesn't know what price he is and we just have to get there as best we can. I was thrilled with what I saw from him on Saturday - he was very good.
I'm not confident he can recapture the heights of the past but I've got to be hopeful. You get some odd results in that Haydock race (the Betfair Chase) and it's not a great guide. I'm not knocking the winners but there have been horses who perform poorly there who end up being the top dogs.
Kempton last time was disappointing – he wasn't in it from a long way out. He lacked his rhythm and his jumping has lacked its normal fluidity. That's what we are hoping will come back.
It's not a mental thing that is holding him back. It's me that does the mental bit.
UPDATE: After Might Bite pleased Hendersion in a workout at Kempton on February 26, Henderson told the Racing Post: "We also changed the mnedication he was on for ulcers, which we'd always been treating him for. Something's changed and he's workimg to a much higher level."
SANTINI
Race: RSA Chase. Odds: 3-1
I thought he was very good at Kempton (when third in the Kauto Star Novices' Chase) and I like to agree with the common conclusion that if you had to take one horse out of the race you might take him.
They are all going to meet again. Cheltenham will suit him better than Kempton, there is no doubt about that, but that doesn't mean he's going to beat them.
I would love to have run him last weekend in the Reynoldstown at Ascot – he really needed it for match practice but was unable to run.
I need him to have a racecourse gallop. I would like to get him to jump some fences if I can as another run would have done him the world of good, despite him having a lot of experience over hurdles. We will do plenty of schooling and away we go.
MR WHIPPED
I don't think he will get to Cheltenham. He might get to Aintree.
THE NOVICE HURDLERS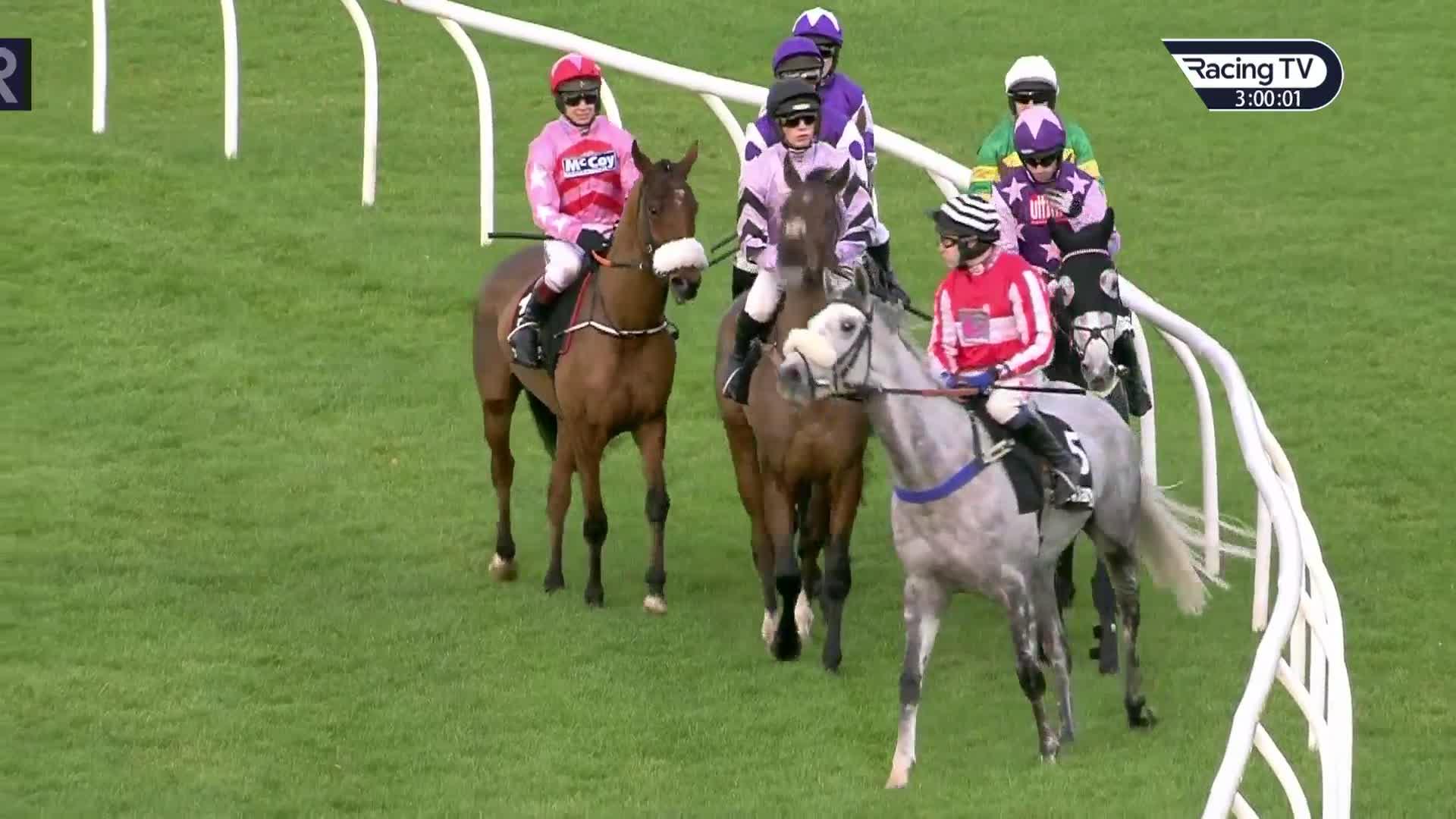 I would like to get another run into Angels Breath as he has only jumped four hurdles in public. He has a host of options this weekend. He will run in the Supreme Novices' Hurdle along with Mister Fisher.
I am sure there will be a big field in the Supreme Novices' Hurdle and they are sure to go a fast and furious gallop, so I would like to run Angels Breath in an ordinary novice hurdle with lots of runners so he can learn to race.
Champ will run in the Ballymore, whilst Birchdale and Dickie Diver will probably go for the Albert Bartlett. Barry Geraghty [J P McManus' retained rider] doesn't think that's right, but I do.
Birchdale did well to win a Grade Two Novices' Hurdle at Cheltenham on Festival Trials Day as he was very green. I hope he learnt enough from the experience, but I think he should have done.
Champ has been very good and has plenty of experience. Birchdale is good and he did well to win the other day because he was very green at Cheltenham and I think he learnt enough there.
Champagne Platinum is another horse who could go for the Ballymore and Dickie Diver, who runs at Chepstow this weekend could go for the Albert Bartlett as we are trying to spread them around. I think our novice hurdlers are a particularly strong bunch.
Epatante is entered in the Mares' Novices' Hurdle at the Festival and I would like to get another run into her beforehand. She may run this week as the holds numerous entries on Friday and at the weekend.
Lust For Glory is another that will need a run before the Festival. She is entered at Newcastle on Saturday and is a possible for the Mares' Novices' Hurdle.
OK CORRAL
Race: National Hunt Chase. Odds: 100-30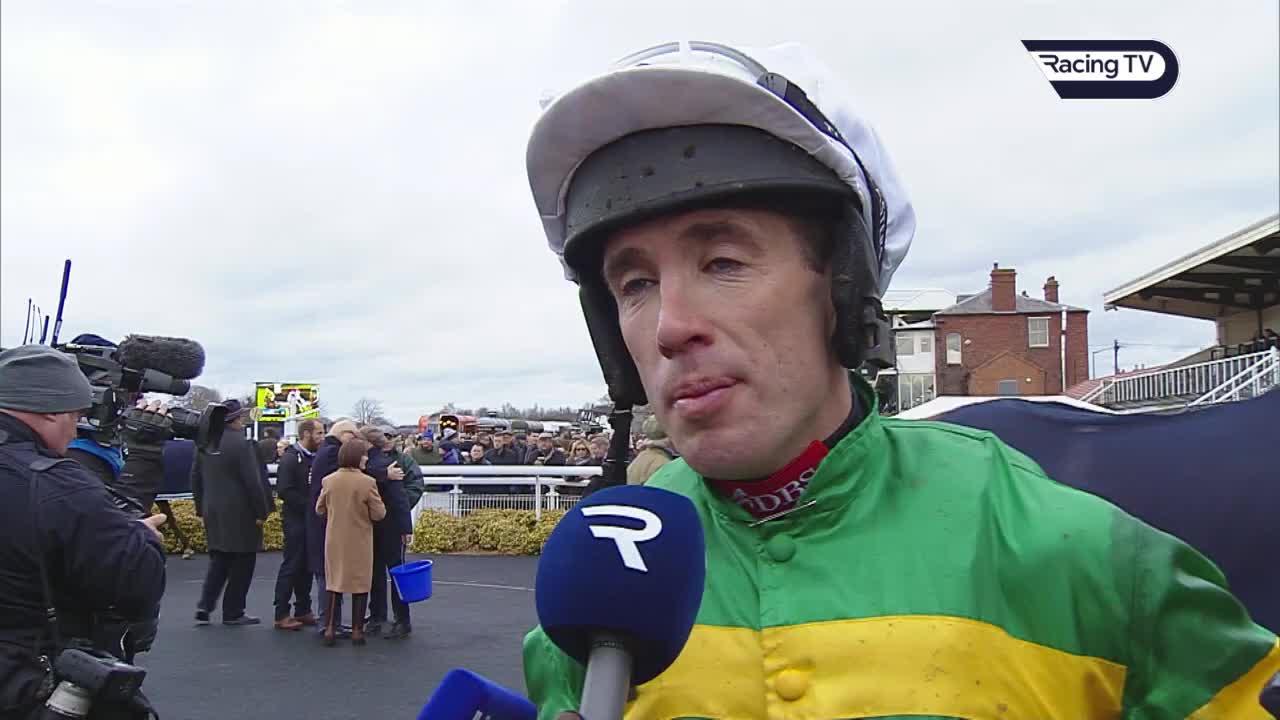 He will go over four miles, although I must admit at Warwick he didn't look desperate for it. I'm sure if you ask Derek O'Connor if he wants four miles, not three, I think I'll know what he is going to tell you!
I'm sure he will get four miles, he wants all of three.
He was here three years before he ever ran – I could not keep him sound for five minutes. He went lame again, again and again. He's very big and was very immature.
For the last two seasons, he's got through it and is now building up a consistent portfolio. He's an aged horse for novice chasing but he looked very good at Warwick. He's got the best man riding him and that's why he rode him at Warwick. We had a plan.
ON THE BLIND SIDE
Race: RSA Chase. Odds: 20-1.
I was pleased with him at Kempton but I need a get run it into him and there's nowhere to go.
Well, there is , over three and a quarter miles at Chepstow in Chepstow ground two and a half weeks before the Festival. Not a good idea.
RIVER WYLDE
Race: Brown Advisory & Merriebelle Stable Plate. Odds: 25-1.
He's been a rather forgotten horse. I think he will come into the handicaps. He fell at the last at Haydock when we had some large obstacles. He would have won, which was rather frustrating.
TERREFORT
Race: Ryanair Chase. Odds: 25-1.
He had a right good blow on Saturday but I was very impressed with Clan Des Obeaux – he put us firmly in our place.
The Gold Cup isn't the right place for him. He could come into the Ryanair.
TOP NOTCH
Race: Ryanair Chase. Odds: 10-1.
Everybody adores him but he's probably 5lb short of being a Grade One horse. He ran well in the Long Walk, where he got the three miles, and he did it really last time at Kempton.
He's have to be on the shortlist of horses we are looking forward to.
** Henderson subsequently said Top Notch would run in the Stayers' Hurdle, not Ryanair
VERDANA BLUE
Race: Unibet Champion Hurdle. Odds: 14-1.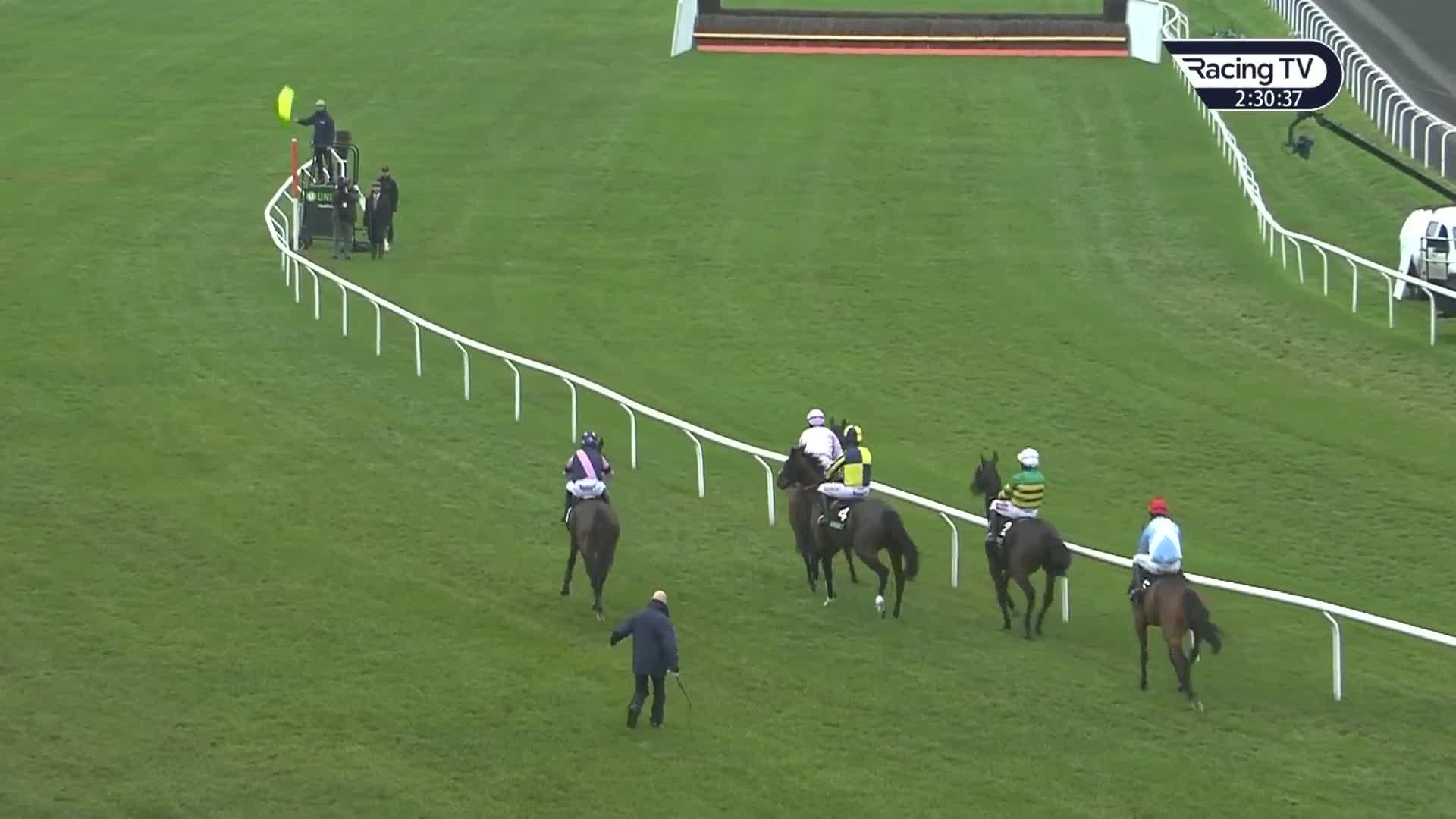 Verdana Blue defeated Buveur D'Air in the Christmas Hurdle on Boxing Day
Verdana Blue has been very unlucky with the equine flu outbreak as we wanted to run her in the Fast-Track Qualifier for the All-Weather Championships at Kempton on Saturday, but couldn't because she needed to be vaccinated.
That would have been her prep-race for Cheltenham and it would have also got her a run in the £150,000 Betway All-Weather Marathon at Lingfield Park on Good Friday (All-Weather Championships Finals Day, April 19) if she had won, so that was really bad luck.
She will run at Cheltenham, but decent ground is essential for her. We know Simon [Claisse, Clerk of the Course] would like to get the ground to be good to soft on the first day of The Festival. If it was any softer, then she would be a doubtful runner.
UPDATES AFTER HIS MEDIA MORNING:
Henderson worked several of his team at Kempton on February 26. Might Bite, Champ and Top Notch worked together; while Altior, River Wylde and Theinval had a spin together. Ok Corral, Call Me Lord and Apple's Shakira were another trio, plus Adjali, Daphne Du Clos and Countis.
Henderson said: "It was nothing dramatic, but it was a good gallop over two miles.
"I think they've all come through it well. Nothing has worked badly – which is the first important thing.
"Some needed it a bit more than others, but overall everyone was very happy - and it all went quite like clockwork."
Nine days before the Festival, Might Bite, Santini and On The Blind Side schooled over ten fences at Newbury. Santini pulled off a shoe and was reported "sore" afterwards.
He also said Top Notch would run in the Stayers' Hurdle, not Ryanair Chase.
WANT TO READ MORE STABLE TOURS?:
Click here for the Gordon Elliott Stable Tour
[Click here for the Willie Mullins Stable Tour](https://www.racingtv.com/news/the-2019-cheltenham-festival-willie-mullins-stable-tour)
[Click here for the Colin Tizzard Stable Tour](https://www.racingtv.com/news/the-2019-cheltenham-festival-colin-tizzard-stable-tour)
Click here for the Paul Nicholls Stable Tour
Racing TV, the home of British and Irish racing, is the only place where you can watch all 28 Cheltenham Festival races. Join here >>> https://www.racingtv.com/join