STOP PRESS! In a change to my intended introduction, news of Champion Hurdle favourite Epatante coughing was announced by trainer Nicky Henderson via the @sevenbarrows Twitter account late on Thursday afternoon.
Consequently, Benie Des Dieux has become the rather improbable favourite in NRNB markets. Improbable, given that she is not entered and – as you'll see below – trainer Willie Mullins has indicated no intention of running her. Things can change, of course, but I read this more than anything as a damning indictment (there is no other kind) on the strength of Epatante's existing opposition.
Henderson said: "In order to keep everybody in the picture, I regret to say Epatante has been coughing a few times over the last couple of days for no obvious reason that we can detect. Her blood tests are perfectly normal and she is feeling very well and fresh in herself.
"Obviously JP [McManus, her owner], I and all the team could do without this scare but this does not prevent her continuing her routine work. We will monitor the situation over the weekend and will regularly update everybody with any news. Both my vets and I are more than hopeful this will not interfere with her Champion Hurdle preparation.
"She's now on medication which will not affect her racing or training. We will blood test and scope her again on Monday when I will be in a better position to clarify the situation, which obviously we all hope will be positive news. "I would like to make it very clear that, touch wood, she is the only horse who has coughed at Seven Barrows at any stage this week."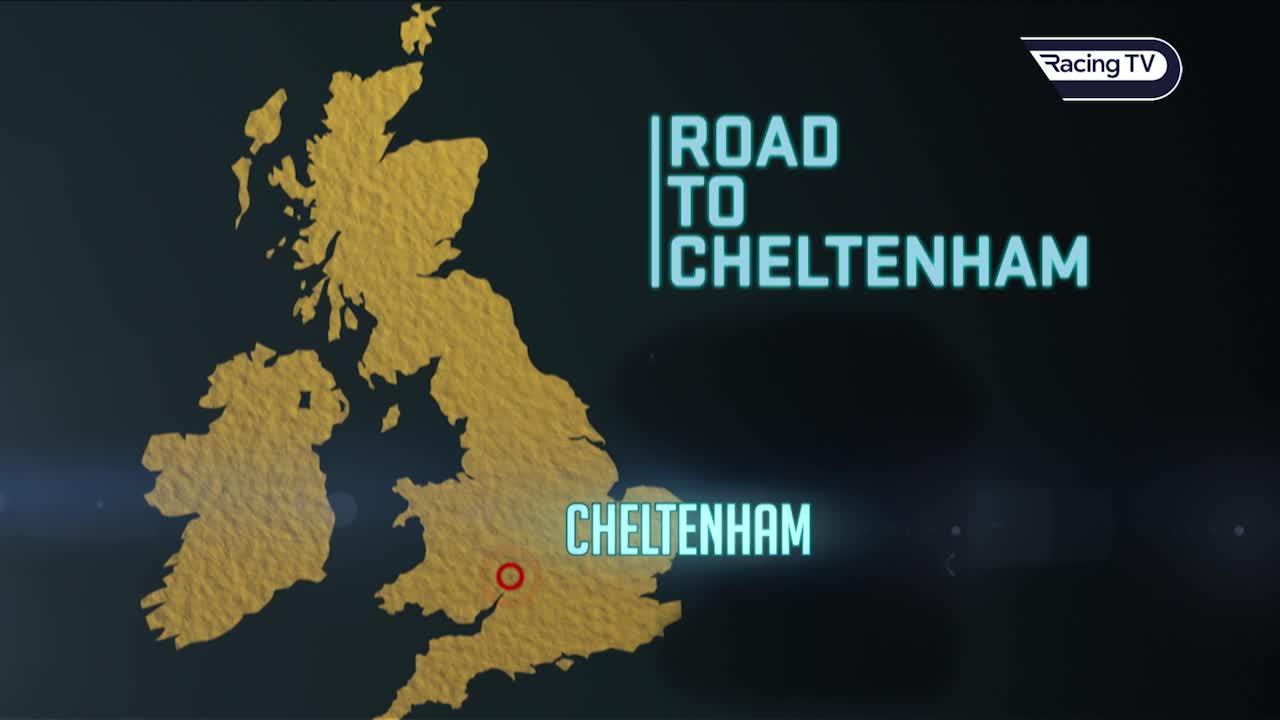 Watch the latest edition of the Road To Cheltenham show as Lydia and Ruby Walsh pay particular attention to the handicaps
RYANAIR CHASE
After winning an ugly edition of the Ascot Chase, Riders Onthe Storm remains one of seemingly only a handful of potential winners of the Ryanair. The imponderable is whether duelling with Cyrname from six out in atrocious conditions, leaving him vulnerable to a deeply flattered Traffic Fluide at the last and causing him to stagger home legless, will have taken too much out of him.
It doesn't appear to be a popular opinion but I think he'd have beaten Traffic Fluide had the latter stood up, even though that final-fence faller had been ridden advantageously chilly in the circumstances and came through to challenge with momentum of the race in his favour.
Yet he appeared only to want to hang in behind the leader when it seemed that impetus should carry him to the front and, in a move that poor Cyrname would facsimile moments later, did not take off at all at the last obstacle.
The beaten favourite, who lay winded for many worrying minutes afterwards, had at least put up a sustained fight with the winner whereas Traffic Fluide's excuse relies on this being his first outing for 429 days and holding the National as his primary target. Whichever way you splice it, however, the literal form is dubious.
It has definitely overruled any temptation Paul Nicholls might have had to try Cyrname left-handed again at the Cheltenham Festival.
Immediately after an emotionally draining but ultimately uplifting experience at Ascot, thanks to the crowd's warmth when Britain's highest-rated chaser staggered to his feet, the trainer was inclined to bring down the curtain on his season.
"I just said to Johnny [de la Hey, Cyrname's owner] we want to leave it for the season and go back to the drawing board. There is something missing, but I don't quite know what it is," Nicholls said. "Everyone will say it is the Altior thing. I don't think it is. I think there is something physical missing somewhere, and I can't quite put my finger on it."
In fairness to "everyone", it was Nicholls who first mentioned "the Altior thing" when considering why Cyrname had been so soundly beaten in the immediate aftermath of the King George. Thinking aloud back then, he mused: "I think he ran a bit flat. He never had that normal zip that he has... It's quite possible that that race the other day took more out of him than we first thought."
Nonetheless, it's interesting to note that Cyrname has clearly been blowing hot and cold in the opinion of the Ditcheat team, just as Altior appeared to be confusing the Seven Barrows team in December.
"Three weeks ago, he wouldn't have run today," Nicholls admitted at Ascot. "The last three weeks, he has bloomed. The lad who looks after him, Scott, who rides him every day, and Harry [who] rode him round Wincanton the other week – they have all said he has come back and he looked great. There is something missing, though.
"He was keen enough, but he didn't have anything left from the back of the third last. The ground is probably as testing as he has run on, and it is probably getting to the bottom of all of them. [But] I don't think it was the ground. He has always had wind issues, which would be made worse on that ground, and it may be something as simple that. We may need to re-cauterise his palate."
A few days later, the news was again more positive. "He's very well, actually," Nicholls reported. "He's had a week on the walker and I noticed on Friday morning he was going around bucking and squealing and feeling really well, which is a great sign.
"We're going to have a bone scan. We just want to make sure there's nothing troubling him. If that's okay, then we'll make a decision on whether we run him again this season. Because of right now, he's 100 per cent. It's not impossible he'll run again this season, if we're happy with everything and we don't come up with anything that is troubling him."
I translate that as: Cyrname might run at Punchestown – or, if needs must, at Sandown. These would be logical end-of-season targets, after all, as they permit him to race right-handed.
Janika was the only other finisher in the Ascot Chase, 14 lengths behind Riders On the Storm, but he was unable to live with the winner and favourite when they got down to hand-to-hand combat from six out and also lacked the legs to make anything but the slightest of inroads at the finish. On a mark of 162 – a drop of 2lb – he's caught between a rock and a hard place for anything but lesser-contested graded events.
Finally, a couple of lines from Willie Mullins' yard: the downgrading Footpad has been sold to America and stablemate Duc De Genievres, last year's Arkle winner, will contest this race rather than the Champion Chase.
MAGNERS CHELTENHAM GOLD CUP
In a race that began in single file, evolved into a scatter diagram and then disappeared into the fog, Chris's Dream built on his Troytown success last November by winning the Grade Two Red Mills Chase at Gowran Park.
Ridden positively over an inadequate 2m4f trip by Rachael Blackmore, he steered a wide course, was never headed and beat a revivified Shattered Love – perhaps by the first-time cheekpieces? – by two-and-a-quarter lengths. He jumped right a couple of times – something he did at Aintree last season, too, albeit he can also adjust in the other direction, too.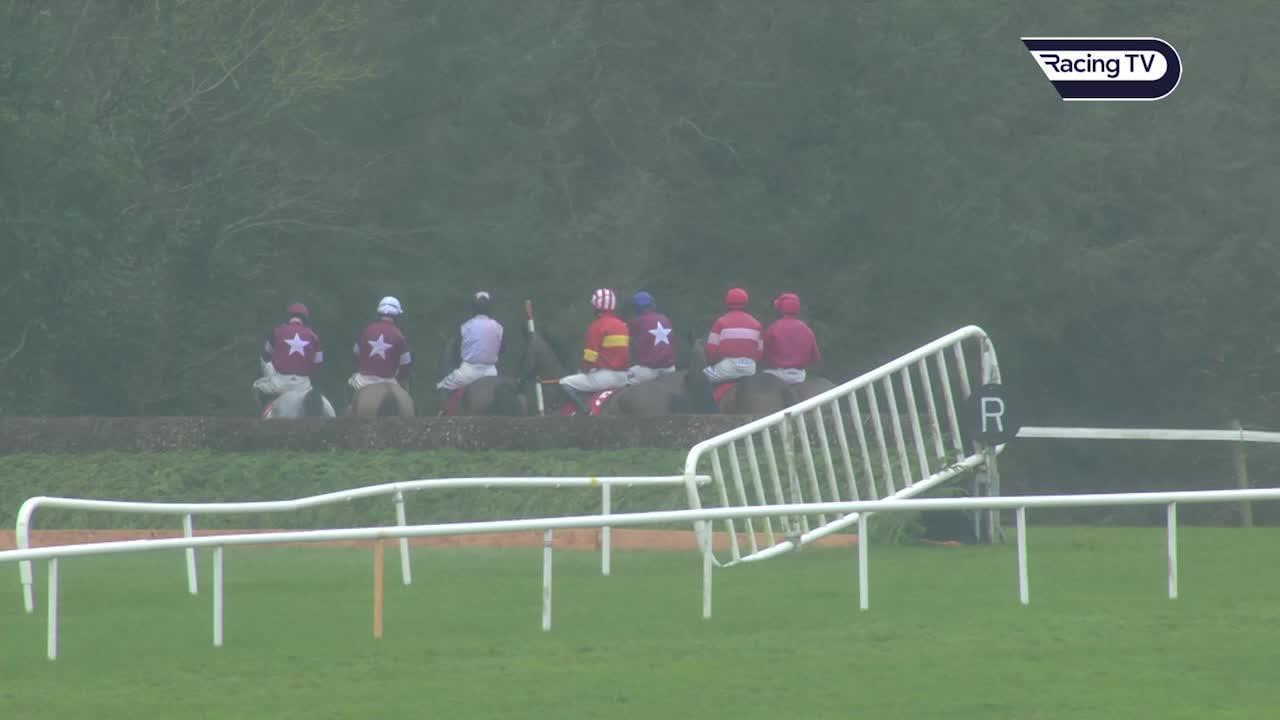 Chris's Dream emerges from the gloom to win the Red Mills Chase
He's entered in both the Gold Cup and Ryanair and trainer Henry de Bromhead wasn't inclined to worry about ground faster than the heavy stuff Gowran served up here. However, he did hint that those who've taken hefty each-way prices might end up with a non-runner at Cheltenham for different reasons.
"He doesn't take too many runs, so we felt we had to come here," he said. "I still don't know why his form tails off a bit. I think there are only three or four runs in him... After a couple or three runs, he seems to lose his form, so that's why we purposely put him away for now. At the back-end of each season he can be a bit disappointing, but when he's on song, he really does battle."
Shattered Love holds a fistful of Festival entries – as well as the Randox Health Grand National – but looks best suited to the task of the Ultima Handicap Chase these days, even though she'd get the mares' allowance in a Grade One.
The bitter disappointment of the race was Real Steel, however, who was tailed off and struggling even before his failure to finish was shrouded by fog – Paul Townend reportedly pulled him up before the third last and reported that his mount had "never travelled". After such an effective season to date, this was disconcerting – and connections can't even blame a left-handed track.
Greater adversity struck Team Tizzard when 2018 Gold Cup victor Native River was sadly ruled out of this year's edition with a suspensory tendon injury. His absence changes the shape of the race, potentially ceding front-running duties to Kemboy – if he can sustain that role, jumping right-handed on an undulating track.
Incidentally, all Kemboy's trainer Willie Mullins would say of his Gold Cup prospects was a rather underwhelming: "If he could finish in the top three or four, I'd be delighted." His supporters must hope this was media ennui rather than a frank assessment of his chances.
Still, Mullins will be cheered by Henrietta Knight's endorsement of his training regime for Al Boum Photo, the titleholder bidding to become the first horse since a certain Best Mate in 2003 to win back-to-back Gold Cups. This isn't the first time that Knight has publicly embraced her legacy of apparently inspiring other trainers to race their horses infrequently.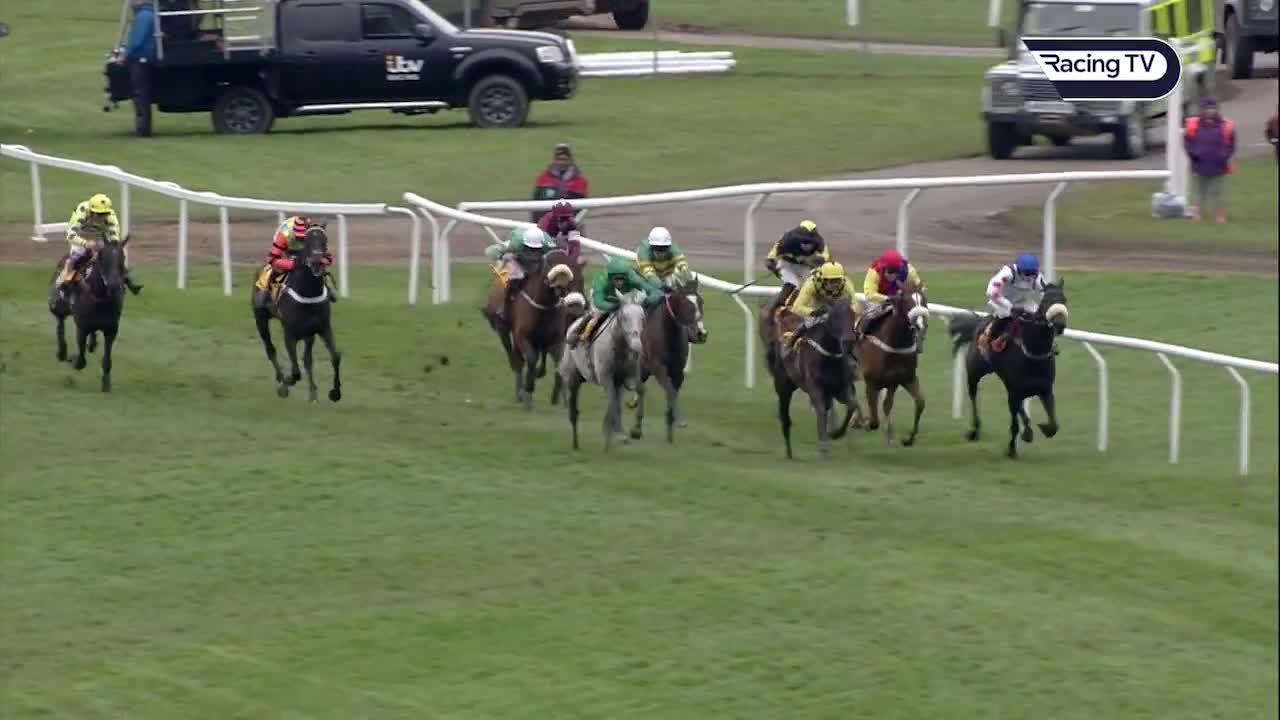 Watch the closing stages of last year's Magners Cheltenham Gold Cup again
"There are similarities between Al Boum Photo and Best Mate," she told the Racing Post. "I honestly think there is only a limited number of miles for horses at the top of the tree – that obviously includes those capable of winning Gold Cups. If you want to preserve a horse you have to do what people used to call wrapping them up in cotton wool and aim at one big day.
"I'm sure that's what Willie has done with the horse and, from my experience it works, as Best Mate only had four races away from Cheltenham in between winning three Gold Cups. We decided we were going to aim him at the Festival in March and much of the remainder of the season did not matter."
Whether you think the principle of avoiding racing horses whilst working in an industry that greatly relies on spectators and betting for its income and status is a good idea or not goes right to the heart of this sport's existential problem, so let's save that for another time.
Suffice to say, I don't recall Knight saying much about this while Kauto Star was proving himself the best horse since Arkle on six starts a season. But then all generalisations are dangerous – even this one.
Let's wrap with some news and observations. Lostintranslation has reportedly galloped two miles at Larkhill Point-to-Point track and needed a good blow afterwards, according to assistant trainer Joe Tizzard. Stablemate Elegant Escape must be considered an unlikely runner after pulling up in Haydock's Grand National Trial.
As Ruby Walsh predicted on a previous Road To Cheltenham show, Mark Walsh has been called up by Gigginstown to serve on third favourite Delta Work, while usual rider Jack Kennedy is injured.
In the wake of Nicky Henderson's media day, Santini hijacked Al Boum Photo's position as ante-post favourite but Acapella Bourgeois's subsequent Bobbyjo Chase victory, boosting the form of his stablemate's Tramore success (as if it needed boosting), since saw the balance redressed somewhat. They're now joint favourites in most books.
BETWAY QUEEN MOTHER CHAMPION CHASE
No news is no news in this event.
This column was completed before news of Un De Sceaux's retirement was known. The impact of his departure from this race will be discussed in next week's final instalment before the Cheltenham Festival
PADDY POWER STAYERS' HURDLE
The role of second fiddle to odds-on favourite Paisley Park is still up for grabs, with connections of neither the mare Benie Des Dieux nor Presenting Percy having yet blinked in their resolve to target alternative Festival races. In Percy's case, as far as I am aware the option hasn't even been mentioned – which, of course, in trainer Pat Kelly's case makes it no less likely to happen.
This vacancy has understandably engendered a change of heart by Warren Greatrex, who has trained a couple of high-class staying hurdlers in his time – the 2015 winner Cole Harden and One Track Mind, who won Punchestown's Grade One Stayers' Hurdle the following year.
Until Emitom won Haydock's Grade Rendlesham Hurdle earlier this month, he had been set fair for the Grade One Liverpool Hurdle at April's Grand National meeting. He'd finished a three-length second to Champ in last season's Sefton over that course and distance but jumped appallingly on his belated seasonal debut behind Summerville Boy in last month's Relkeel Hurdle at Cheltenham.
Greatrex is now inclined to mark that down to "trainer error" as the horse had suffered "a blip" beforehand and insufficiently primed for his reappearance. "I under-trained him," he confessed.
"He's always behind the bridle and hits a few flat spots but when you want to him to go, he does, and Gavin said he's won on the bridle pretty much. He's only six and has got the world at his feet. To beat Paisley Park is a tall order, but he's an up-and-coming horse."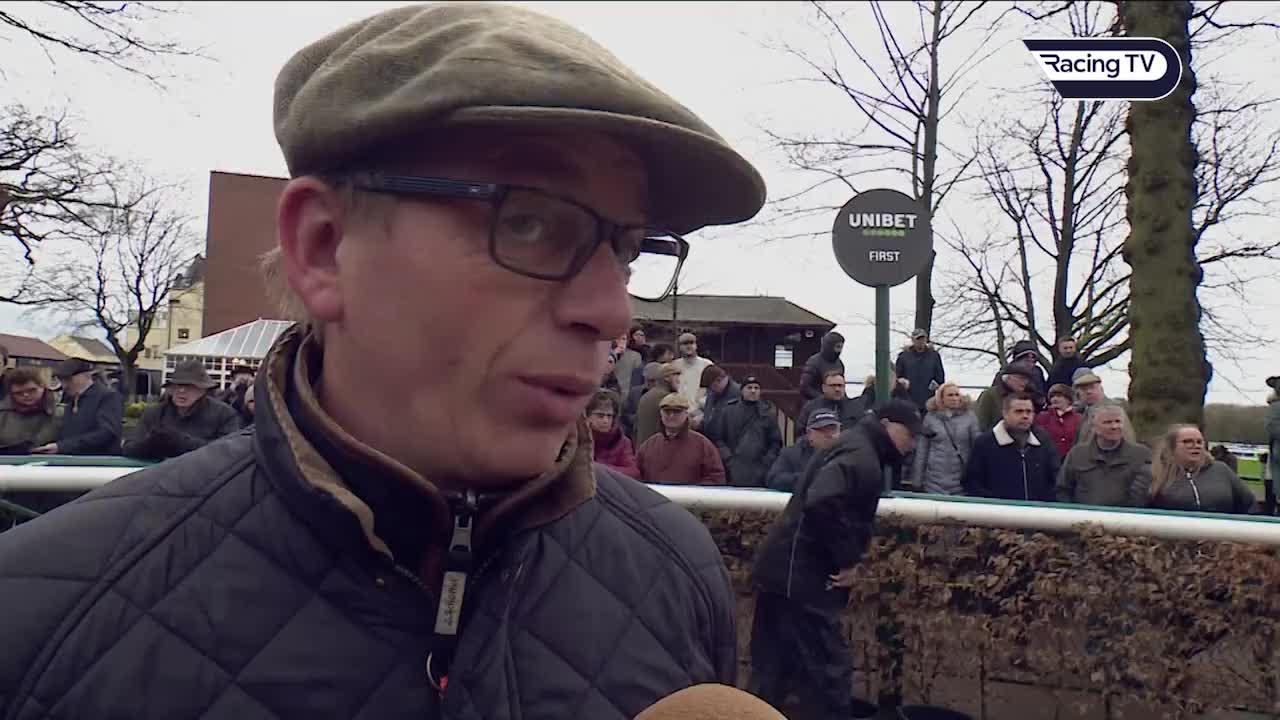 Greatrex spoke to Niall Hannity immediately after Emitom's Haydock success
This eight-length defeat of the consistent veteran hurdler Donna's Diamond amounts to a career best on just Emitom's sixth start and second over three miles, so he's as yet unexposed. However, he's still got about a stone to find on Paisley Park and, although his technique at Haydock could hardly have been worse than his display at Cheltenham, he's still got to improve his jumping markedly.
He's as yet too careful for Grade One open honours to my mind, which was apparent in the straight in the Rendlesham and left the door ajar where it should have slammed shut on his doughty grey rival and One Night In Milan much further out.
That said, he did get squeezed up on the bend, causing him to collide with the rail and markedly check exiting the home turn so he did well to recover his equilibrium so swiftly.
The two major flops in this race were West Approach, who jumped awkwardly and hung left, and The Worlds End, who tried to sustain his duel for the lead with Donna's Diamond but was struggling from some way out and ultimately dropped away with disconcerting rapidity.
Greatrex could also field Portrush Ted here, after he fell when joined for the lead at the last flight in the Pertemps Qualifier later on the same card at Haydock and is therefore ineligible for the Final. It would be a wilful waste of a handicap mark in a race he can't win though and the trainer reportedly favours other options.
Winner Cracking Smart was better positioned than runner-up Penhill in a dawdling edition of the Grade Two Boyne Hurdle at Navan the following day – a race most notable for the highly encouraging return to action by the dual Randox Health Grand National winner Tiger Roll.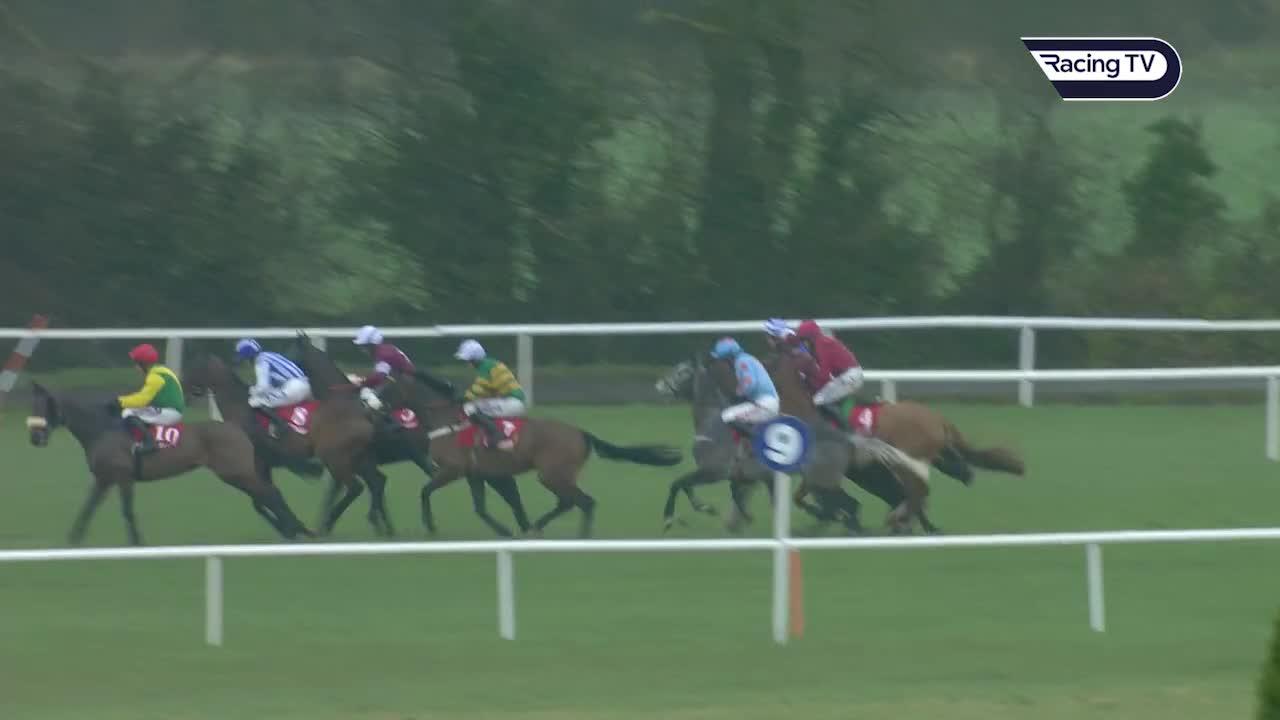 Penhill chases home Cracking Smart in his best effort so far this season
This was Penhill's best effort to date this season and, as a dual Cheltenham Festival winner, could well be overpriced at 16/1 (or 14/1 NRNB) as a strong candidate to hit the frame. If Paisley Park's opponents conspire to make this a steadily-run race, as seems highly likely, Penhill is highly equipped to deal with such an eventuality, even if his current level is about 10lb below his best, which is in turn 10lb below the favourite's.
Stablemate Killultagh Vic made his characteristic mistakes and dropped away alarmingly in the straight. He can no longer even be considered for events such as these. Cracking Smart holds just a Coral Cup entry at the Festival, a race in which he could finish only 11th last term.
The winner of that race, William Henry, pulled the Grade Two National Spirit Hurdle out of the fire last Sunday but trainer Nicky Henderson considers him unlikely to stay this three-mile trip. Yet he and stablemate L'Ami Serge, another reported non-runner, stood their ground at the latest £810 forfeit stage. The KLF did a similar art installation on a larger scale many years ago.
CLOSE BROTHERS DAVID NICHOLSON MARES' HURDLE
Laurina continues to baffle. She ran a whole lot better than over fences the last twice – she completed the Grade Three Quevega Mares' Hurdle, in third place, for a start – but a minor mistake at the second-last flight was enough to inspire her to check out shortly afterwards on the home turn, having seemingly been going best.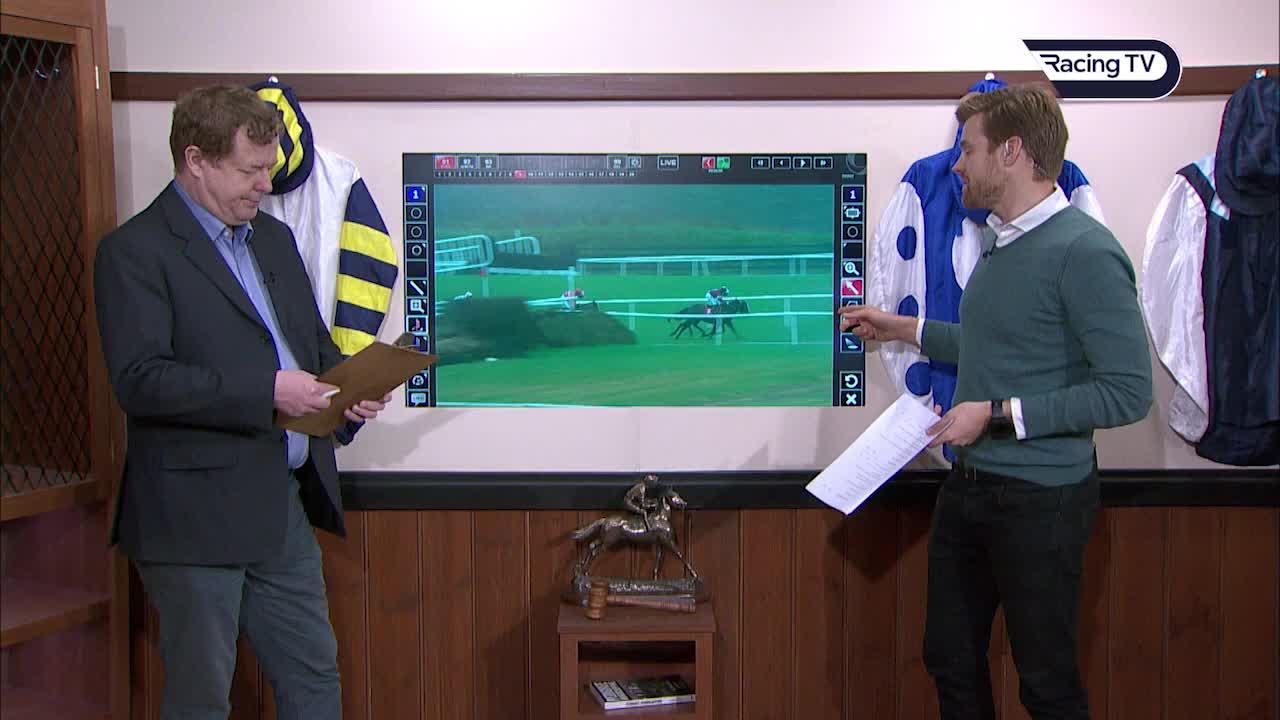 Dave Yates and Tom Stanley unpick Laurina's latest disappointment
Instead, stablemate Elfile won after first seeing off Surin, who'd duelled with her for the lead, and then her more vaunted stable-companion in the straight. Black Tears then ground her way past Laurina for second as the line approached, without ever being able to challenge the winner.
Elfile – owned by Kenny Alexander, of Honeysuckle fame, it should be noted – might well have booked her place on the boat to Cheltenham with this effort, despite trainer Willie Mullins speaking of her future over fences and over a longer trip than 2m4f.
He can field as many runners in this race as other trainers can muster for the entire Festival. With Laurina having surely lost her place in his squad, Elfile now probably ranks as his third-best player after Benie des Dieux and Stormy Ireland. She ran well at last year's Festival when a staying-on sixth behind fellow stablemate Eglantine Du Seuil in the Dawn Run. Both theose fillies also hold Coral Cup entries, however, and the latter is also in the County.
Finally, news of two likely non-participants. Magic Of Light – who earlier this month journeyed to Exeter for a subsequently abandoned mares' chase and finished last in the Boyne Hurdle in a hastily-conceived Plan B – misses the Festival in favour of the Randox Health Grand National in which she was an error-happy second last year.
Gordon Elliott has described as "lifeless" the homework of Apple's Jade since she pulled up in the Galmoy Hurdle last month. I'm guessing the chance of her running at Cheltenham is nil.
NOVICE CHASERS
Team Tizzard appears to be coming around to the idea of running impressive Reynoldstown winner Copperhead in the RSA rather than the NH Chase if the ground remains soft – despite reportedly receiving unsolicited phone calls from Derek O'Connor and Jamie Codd. They were seeking to ride him in the latter, you understand, not just making a nuisance of themselves.
Copperhead shaped like a thorough stayer at Ascot, in the mould of stable companion Native River – who finished second in the NH Chase in 2016 two years prior to winning the Gold Cup. I particularly liked how soundly he jumped when off the bridle – even when he made a small error, such as at the last, I felt as though he would regain his equilibrium somehow.
The question is whether he has the tactical speed to hold his position against – we assume – speedier, classier opponents in the RSA as opposed to the NH Chase. Both races are staged on the sharper Old Course and these days, of course, there's less than six furlongs between them in distance.
The statisticians will be against him in either contest because of his youth. Only three six-year-olds have won the RSA since 1978: Don Poli in 2015, Florida Pearl in 1998 and Young Hustler in 1993. That said, Star De Mohaison was only five when Paul Nicholls succeeded with him in 2005.
Six-year-olds are infrequent winners of the NH Chase, too: Minella Rocco in 2016 and Tricky Trickster in 2009 are the only exceptions since Boraceva in 1989. It wouldn't be sufficient to put me off backing him for the NH Chase in particular, thoiugh, given that the favourite Carefully Selected – whose form was boosted by Spyglass Hill's recent Gowran success – has jumping issues to my mind.
Reynoldstown runner-up Two For Gold– previously a Grade Two winner over three miles at Warwick – put up a game fight, despite getting the worst of a three-way battle from some way out on the final circuit. His best Festival chance would be in a Copperhead-less NH Chase but trainer Kim Bailey seems to be leaning towards the Plate and I can't fancy him for that.
Danny Whizzbang checked out tamely on entering the straight, having led from the ninth and until the home turn. He'd been markedly keen early on and was holding his tail quite high. He no longer holds Festival entries. Sam Brown, who was the first to pull up in the Reynoldstown, has also been ruled out of Cheltenham. He was unable to keep pace with the leaders and was never travelling from an early stage.
Pym was the next to crack, having made a couple of mistakes when pressed for the lead early on by Danny Whizzbang and then clearly struggling when making a complete hash of the 17th where Nico de Boinville wisely pulled him up. Trainer Nicky Henderson was inclined to blame the testing ground and it did appear as though Pym was having difficulty jumping out of it. Then again, he also might not have been good enough.
"He could also go for the RSA," Henderson said at his media event. "He did not like the ground at Ascot. It was horrible and he could not get out of it. He is not the most robust horse compared to the likes of Champ or Santini, who are big, strong horses. Up until Ascot, Pym had done nothing wrong and you have to put a line through it."
Talking of Champ – a last-fence faller when set for victory in the Dipper on his latest outing in January – Henderson reported that he'd "been doing lots of schooling and seems in cracking form".
"I would have liked another run," he admitted. "We were going to go to Kelso but that was off. There was one race left for him at Chepstow, but I did not want to send him there over three miles on testing ground. He will have a school somewhere over fences before Cheltenham."
Characteristically, Willie Mullins is yet to finalise where he runs his portfolio of novice chasers. At his press day, he favoured the RSA over the Marsh for Allaho but then suggested that decision could be flipped if the horse was too feisty in his homework.
"Having talked to everyone at Cheveley Park [Allaho's owners] the other day, I'd say the RSA Chase is his most likely target at this stage," he said. "Mind, there are plenty of people here who think he might be better suited to the Marsh as he can be a bit keen. His next few bits of work will be crucial, as if he gets lit up by his work the temptation to go for the shorter race will be there."
Festival stalwart Melon looks set for the Marsh: "While his jumping is good, it's not quite good enough for two miles so the longer trip might well be a help to him." But the Closutton trainer was less forthcoming about the likely targets of Faugheen and Easy Game; the vibes remain that the former might not even run at the Festival at all.
Mullins was hopeful of Cash Back reversing his Irish Arkle form with Notebook and Joseph O'Brien is also "happy to have another go" at that rival with Fakir D'Oudairies, albeit he has not yet decided between the Arkle and Marsh. "Wherever he goes, he's our best chance of the week," he said in his At The Races stable tour.
Speaking of Notebook, trainer Henry de Bromhead has said earplugs will be fitted at the Festival to help combat the pre-race antics he displayed last time out at Leopardstown.
Henderson has raised the spectre of running Mister Fisher in the Arkle rather than the Marsh on the basis that "there does not seem to be anything in England blatantly obvious for that race" and "you may find that the two-and-a-half miler is the stronger race". There are three Irish-based flaws to that logic occupying the top of the Arkle market.
The yard has an alternative Marsh candidate in Caribean Boy, who reversed his previous Doncaster form with The Big Bite at Haydock earlier this month.
I'd rather Mister Fisher took on Samcro in the Marsh, even though he's had a wind operation. I can't help but feel this is the equine equivalent of getting a heroin addict on the methadone during a brief stint in rehab. Has he disappeared down the loo to retrieve his nebuliser? Has he stopped shivering in a corner of his box with open-air conservatory, believing he's watching Don Poli inch upside down across the ceiling? The loving and giving argue he could yet be a threat. With that finishing effort?
Who Dares Wins did well to win the Grade Two Pendil Novices' Chase over a trip that looks to be at the bottom end of his stamina requirements these days. Afterwards, trainer Alan Kind said he "wouldn't mind going three miles with him, if it is not soft or heavy". Well, it will probably be soft but if by that statement King is inclined towards the Ultima, that would be a good call.
Runner-up Southfield Stone could theoretically still run despite breaching the upper limit of the Northern Trust Novices' Handicap Chase by 1lb and holds no other Festival entries. But, his trainer says he will miss the meeting, as will stablemate Master Tommytucker, who was still leading when falling at the 13th, and has now failed to complete the last twice.
But their trainer did produce a live one from left-field, however, when Sainte Sonnet made a successful British debut at odds of 1/5 at Catterick. His reputation preceded him, as @PaulJonesRacing revealed that Nicholls had asserted at a Festival preview evening the preceding Friday that the horse was "100/1 for the Marsh but he won't be after he wins at Catterick on Tuesday".
Sainte Sonnet reached for the third and clipped the last but otherwise jumped in the neat French style. Like Fakir D'Oudairies, he is a five-year-old and so will be tasked with taking on older opponents in receipt of just 1lb in the Marsh under British conditions.
Finally, to wrap up this section, Eddie O'Leary confirmed that NH Chase candidate Champagne Classic is out for the season. Meanwhile, Joe Tizzard has suggested Reserve Tank has run out of time to be Festival-fit after his intended start at Exeter was abandoned and he ducked the Pendil. If he runs, it sounds as though better should be expected at Aintree.
NOVICE HURDLERS
Just a brief update for this section this week. Sporting John's defeat of Pipesmoker and Master Debonair at Ascot earlier this month may prompt owner JP McManus to shuffle his Festival novices around. Winning trainer Philip Hobbs hasn't yet received definitive orders but Sporting John – who is yet to race left-handed under Rules – is now second favourite for the Ballymore.
Nicky Henderson had been tilting McManus's Chantry House towards the Ballymore but, with Sporting John shaping as though more evidently in need of the longer trip, that horse could yet reverse into the Sky Bet Supreme potentially to join various stablemates, headed by Shishkin.
At Haydock, Ramses De Teillee kept this column's 33/1 Albert Bartlett flyer more than alive with a pulverising victory in the Grade Two Prestige Novices' Hurdle rather than taking up the alternative Grand National Trial option. It was encouraging to hear the British Horseracing Authority's chief hurdles handicapper, Andrew Mealor, give him an unprompted shout-out in the latest Road To Cheltenham show, too.
JUVENILE HURDLERS
Not for the first time, a dominant winner of the juvenile equivalent of the last-chance saloon has leap-frogged those who had previously occupied the top of the market for the JCB Triumph Hurdle. Yet this was already shaping up to be a strong edition and there are reasons to believe that the reaction to Solo's 13-length demolition of the Adonis Hurdle is a shade overblown.
He's now 3-1 outright favourite – or slightly shorter – across the board, with the Zarkandar precedent for mutual trainer Paul Nicholls being cited. Solo has got plenty to recommend himself in his own right, having jumped fluidly at Kempton bar for a mistake at the second and grabbing hold of the race from after the fourth hurdle without demur from his opponents.
The Triumph should also set up nicely for Solo, with the headstrong Allmankind – he who could boil over at a one-man party – not being the calibre of hare his opponents can afford to ignore and the likes of Goshen and Aspire Tower likely to be pressing or chasing that leader. Like A Wave Of The Sea, Solo can let the vanguard get on with it and produce his challenge late.
David Dickinson, the official handicapper for this division, reacted to Kempton by pegging Solo 6lb clear of his immediate rivals at the Festival on a lofty 157 – a mark that (for example) last year's Triumph winner, Pentland Hills, has only recently attained. Goshen is next in at 151 and Allmankind is 148. Yet the splits below show that the Adonis was conducted at a pace slower than either the Dovecote or the Kingwell at all stages of the race.
By that token, you might consider Solo should have posted a stronger closing split – albeit he was far from driven out to the line by Harry Cobden. I wouldn't have him much (or even at all) clear of, say, Aspire Tower, Goshen or Allmankind on form to date – and form that is very much at a nascent stage.
_Watch the full replay of Solo's winning British debut at Kempton Park _
It's worth noting that Nicholls has been laying it on quite thick since, however. "I'd say he is a special horse already," he asserted at his Cheltenham media event. "We bought him as a chaser and always thought he'd be really good over fences. Guillaume Macaire said to us he wouldn't win over hurdles in England as he's just a chaser.
"We've been delighted with him ever since we've had him. He's a big tank of a thing and he takes loads of work. At Kempton, he had that bit of a wow factor about him and we realised just what we had on our hands. He's a beautiful horse and there's loads for us to work on.
"I was worried Saturday going into Kempton – having won around a big galloping track like Auteuil – that the flat right-handed track might find him out a little bit, but he coped with it well. Harry Cobden said 'Wow' and we're hopeful he'll go very well at Cheltenham."
Solo's victory might prompt a rethink with his more experienced companion Sir Psycho, who won the Victor Ludorum at Haydock the previous Saturday by eight-and-a-half lengths from French raider and fellow Triumph entry, Rockadenn.
Originally, Nicholls had appeared to rule out pitching him in against older novices, with an 8lb weight-for-age allowance, in the Supreme but he seemed less certain about that when speaking on Luck On Sunday (below).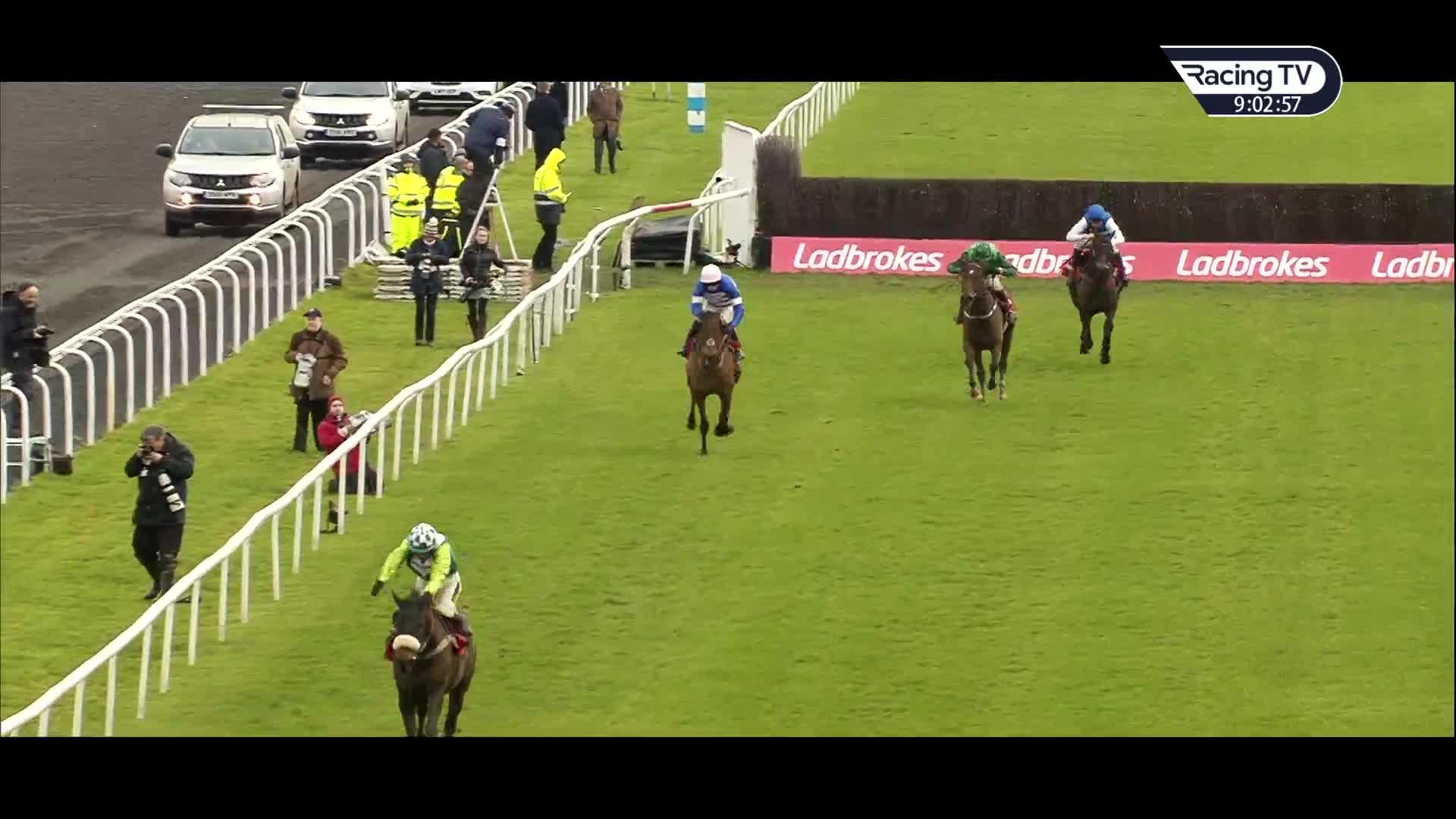 Otherwise, the Ditcheat trainer may not even have a runner on Day One of the Festival. Sir Psycho is also in the Boodles Fred Winter, with a mark of 147.
Given she was trounced by Solo, it's hard to imagine Fujimoto Flyer being asked to take him on again in the Triumph so she might be a Fred Winter candidate – ditto Rockadenn – or else perhaps trainer Emmet Mullins will give the Festival a swerve. A stronger pace would help her settled where a hood is currently insufficient.
Behind Solo in third was Tremwedge, building on his debut outing for Alan King but still seemingly not yet back to his Irish level after appearing to get tired and hang left late on, perhaps exacerbated by racing keenly.
If Simon Munir and Isaac Souede can't rely on Fujimoto Flyer to represent them in the Fred Winter, perhaps Saint D'Oroux can do the honours. He took a decent step forward with a wide-margin success at Gowran earlier this month, securing his place in the line-up, having previously finished fourth behind Cerberus, A Wave Of The Sea and Tremwedge at Fairyhouse in early December.
Another juvenile to have recently secured qualification is Night Edition, who got off the mark at the third attempt at Ludlow last week.
The highly-experienced Nordano won an Ascot handicap a few days earlier, having been well beaten by both Goshen and Allmankind previously.
Trainer Neil King has only entered him in the Coral Cup and Martin Pipe over longer trips, rather than the shorter events confined to juveniles.
Unfortunately, trainer Gavin Cromwell has reported that Wolf Prince has suffered a setback and misses the Festival, whether that would have been the Triumph or the Fred Winter. More distressingly, Tavus suffered a fatal injury on the gallops while Jedd O'Keeffe was preparing him for the latter contest.
Lydia's selections:
Advised on 20/11/19: Altior at 14/1 with William Hill for the Ryanair [non-runner]
Advised on 17/12/19: Chacun Pour Soi at 4/1 with various firms for the Champion Chase
Advised on 17/12/19: Mister Fisher at 16/1 e/w with Bet365, William Hill or BetFred for the Marsh
Advised on 29/01/20: Santini at 13/2 for the Gold Cup with BetVictor or Unibet
Advised on 30/01/20: Fiddlerontheroof at 8/1 for the Supreme Novices' Hurdle with various firms
Advised on 30/01/20: Ramses De Teillee at 33/1 e/w for the Albert Bartlett with Bet365
Advised on 06/02/20: Aspire Tower at 8/1 for the JCB Triumph Hurdle with Unibet and Betway
Ruby's selections:
Advised on 28/11/19: Thyme Hill at 14/1 with various firms for the Albert Bartlett
Advised on 12/12/19: Carefully Selected at 20/1 with Skybet or BetVictor for the NH Chase
Advised on 30/01/20: Honeysuckle at 13/2 for the Champion Hurdle in a double with Benie Des Dieux at 4/5 with Unibet for the Mares' Hurdle