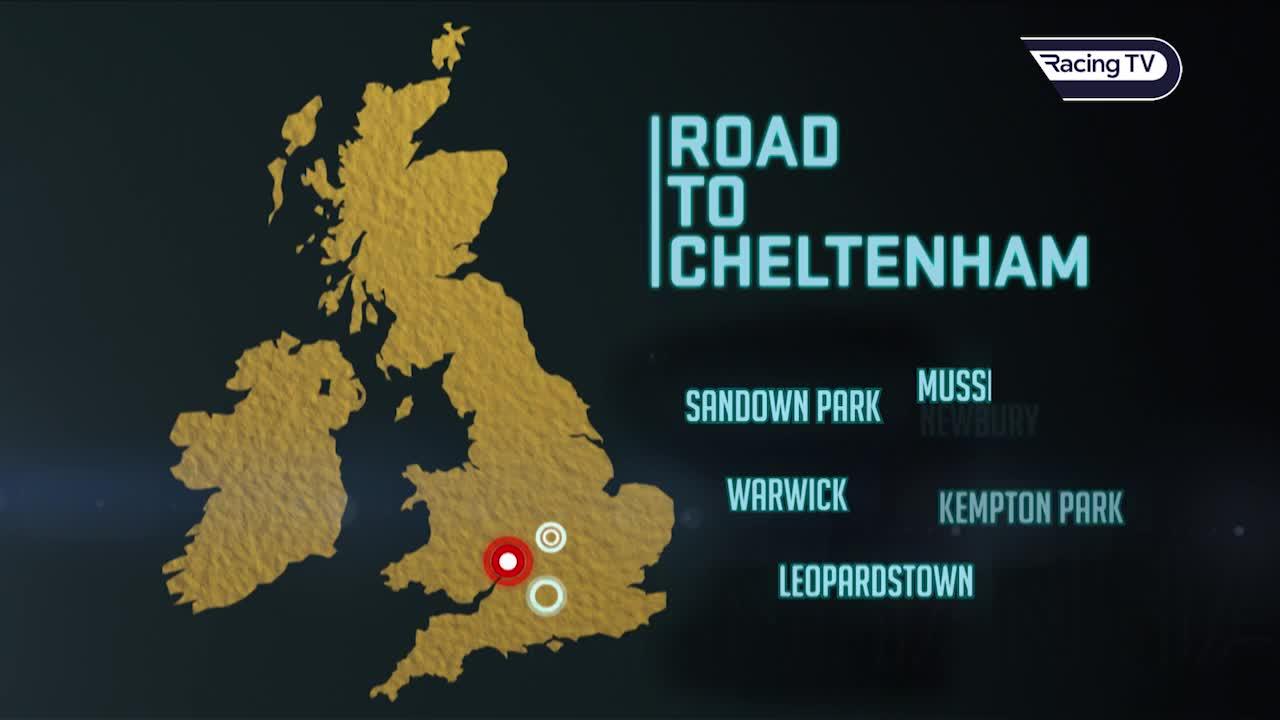 In this momentous week in the lives of those of us who dwell in this disunited kingdom, it's been comforting to turn to sport as solace.
Thank goodness for an industry as well-organised, cohesive and constructively ruminative as this. Yet, fancy, all this time I thought I'd never see British racing seeking to fly the red flag! How wrong I was.
BETWAY QUEEN MOTHER CHAMPION CHASE: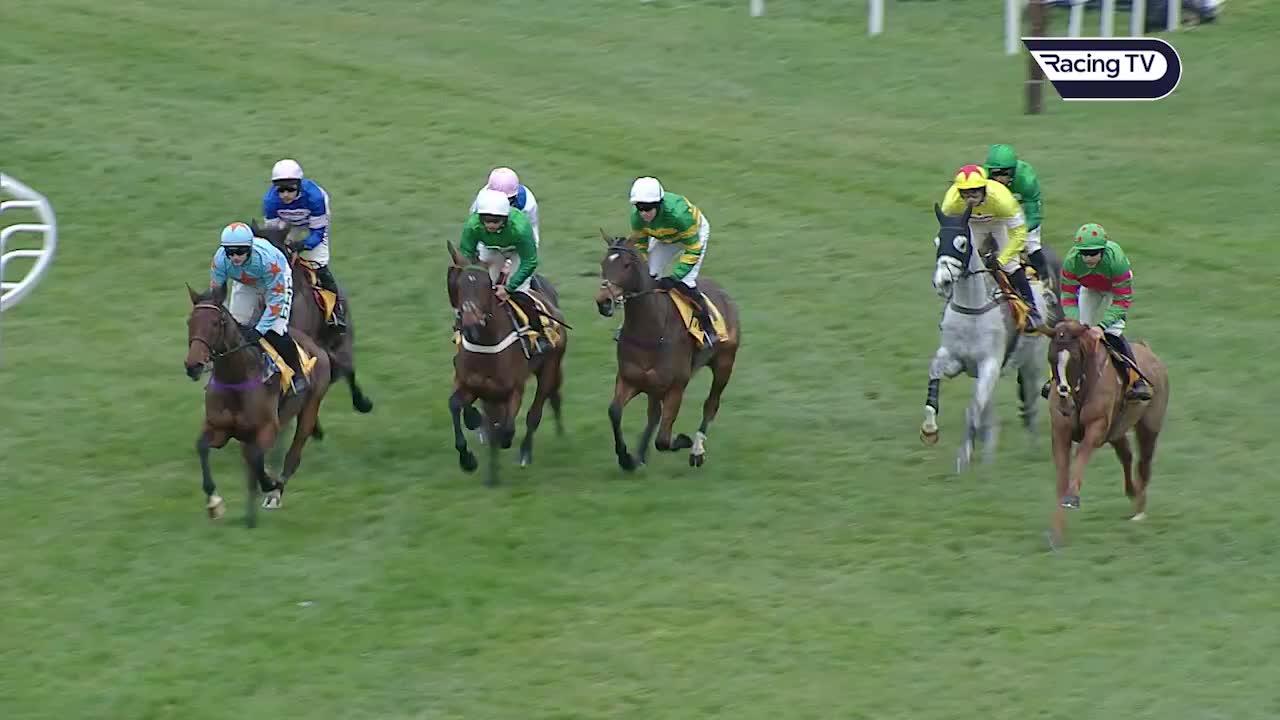 Watch the full replay of another brilliant renewal of the Tingle Creek
If you're Nicky Henderson (which I think it's safe to assume you're not), there were mixed messages from the Betfair Tingle Creek rather than clear landing lights, guiding Altior to safe harbour.
On the one hand, you could look askance at how smoothly the winner Defi Du Seuil travelled through the race and how far Politologue and Sceau Royal were beaten – the second and third in the 2019 Champion Chase, against whom Altior had looked vulnerable from two out and quelled by less than a quarter of the distance by which they were vanquished on Saturday.
On the other hand, you could reassure yourself with how 11-year-old Un De Sceaux rallied to finish a mere neck behind Defi Du Seuil, whereas Altior beat him by four lengths in the same race last year.
But when it comes down to it – if I'm reading this correctly – I suspect Henderson has already decided to engage reverse and back swiftly away from his stated King George target. As Ruby Walsh predicted when we previewed our Road To Cheltenham show on Mark You Card three weeks ago, Altior will surely now revert to the two-mile division at Kempton the following day. His trainer just wanted some additional evidence to make the U-turn easier.
If that's the case, there's no need to consider whether the Champion Chase or Ryanair would present the easier challenge – and, make no mistake, that is the subtext of his current decision-making – until days before the Festival itself. Clearly, trying to become the first horse since Badsworth Boy to win three Queen Mums is the likeliest temptation but these vibes are not consistent with a price as short as 7-2 for that contest.
Meanwhile, back at Sandown, Defi Du Seuil has probably resolved any ambiguity about his probable Festival destination after jumping more sharply than on his seasonal debut success in the Shloer and showing a high cruising speed against a fistful of top-drawer two-milers.
He'll surely be entered in both the Champion Chase and Ryanair but all connections are sold on the former target.
Barry Geraghty gives his thoughts on Defi Du Seuil's success
"He's just won a Grade One over two miles so we'll stick to that," rider Barry Geraghty said, shortly after dismounting. Speaking on Luck On Sunday, trainer Philip Hobbs compared Defi favourably with his 2002 Champion Chase winner Flagship Uberalles "He's a lot tougher, mentally and physically," he said.
It was a strongly-run race courtesy of the headstrong Ornua, who was reprising the role of much-missed Special Tiara, but as yet without that horse's class.
Aidan Coleman had been unable to pull him up until beyond the first fence during the Tingle Creek false start but on take two Ornua recovered from a slow start to hurl himself over that obstacle and establish a clear lead by the second.
When he understandably folded approaching the Pond Fence (three out), Un De Sceaux took over with what has become his Plan B alternative run-style when making all isn't appropriate. Only Defi Du Seuil was able to give close chase, meaning the pace was relentless until their exertions told up Sandown's final incline. That's why Waiting Patiently got so close to them, under a what-it-says-on-the-tin ride from Brian Hughes.
The sectionals below, comparing the Tingle Creek with the earlier Henry VIII Novices' Chase over the same course and distance, tell this tale. The more experienced horses were three seconds quicker to the first of the Railway fences, still 2.7 seconds quicker at two out but only 0.7 seconds ahead at the line.
I think this explains why Defi Du Seuil appeared to tie up at the finish. I don't think he was idling; I think, having impressed at every stage of an attritional race, on hitting the front he could only keep going at the one pace.
These details also enhance yet further the achievement of Un De Sceaux, given he rallied so strongly at the finish once passed by Defi Du Seuil despite having been positioned more prominently than the winner (and straining to go faster early on, bless him).
It also suggests Un De Sceaux would be the stronger stayer of the pair if both were upped in trip right now, so it was very interesting to hear his trainer Willie Mullins say "that means maybe we can go out in trip quite a bit further and maybe look at other options".
Given we're used to Un De Sceaux stretching out to 2m5f, I took this to mean Mullins might try him at three miles (as he did once in the 2016 French Champion Hurdle). He'll still get a Champion Chase entry, however, and the longer-trip experiment might not encompass the Gold Cup, but you never know with Mullins.
Even if Gold Fever might have loosened its hold since he finally went and won the damn thing in March, you wouldn't blink were Un De Sceaux among the entries.
This Tingle Creek will surely be peak Waiting Patiently at two miles. Rarely is he going to encounter a set-up like this, where the top-class gallop is so unrelenting that cheap pickings can be had from the final fence. Yet this is not an interpretation shared by trainer Ruth Jefferson. Incidentally, it's also worth noting she is also no longer talking about needing to avoid Altior.
"Everyone said straight away: 'Are you going up in trip?' But he isn't slow, is he?" she observed. "He's in good form and he's come out of the race all right. He's proved he's well able to rock at that level.
"I can't leave him for Cheltenham because I wouldn't know what the ground will be there and he loves it soft. If he's all right in three weeks he might go to Ireland [for Leopardstown's Christmas Grade One two-miler] or he might go for the Desert Orchid. If he's not, he might wait for the Clarence House and hope that's soft."
So, I'm alone in wondering why Waiting Patiently is not in the King George – a race in which he was cruelly all but brought down in last year – albeit this horse has made an art-form out of missing potential targets, through a combination of ill-fortune and the goldilocks syndrome of needing ground, track and timing between races to be just right.
This was an off-day for Sceau Royal – admittedly on his seasonal debut – and Politologue, who struggled after making a mistake at the last of the Railway fences. The latter bled at Aintree and, although no such problem was reported by the vets at Sandown, it makes me view him as a less robust proposition – albeit probably still capable of a big performance when all moons align.
Altior's stablemate, Janika, finished fourth after being outpaced and slightly outclassed. Henderson had previously been persuaded to run him in the Haldon Gold Cup by Anthony Bromley, racing manager to owners Simon Munir and Isaac Souede, and that in turn prompted this foray – even though the trainer admitted beforehand he'd "never really thought he was a two-miler". The fact is Janika is going to need to improve to feature in the Ryanair, too.
I'm inclined to side with Mullins' assessment of the following day's Grade Two Hilly Way Chase, in which there were unfortunately only three runners due to Us And Them being reportedly off his feed. He felt Ballyoisin wasn't at his best, mentioning the strong cross-winds and too-testing ground, and suggesting his own Cilaos Emery had asserted too readily for him to have run to his peak.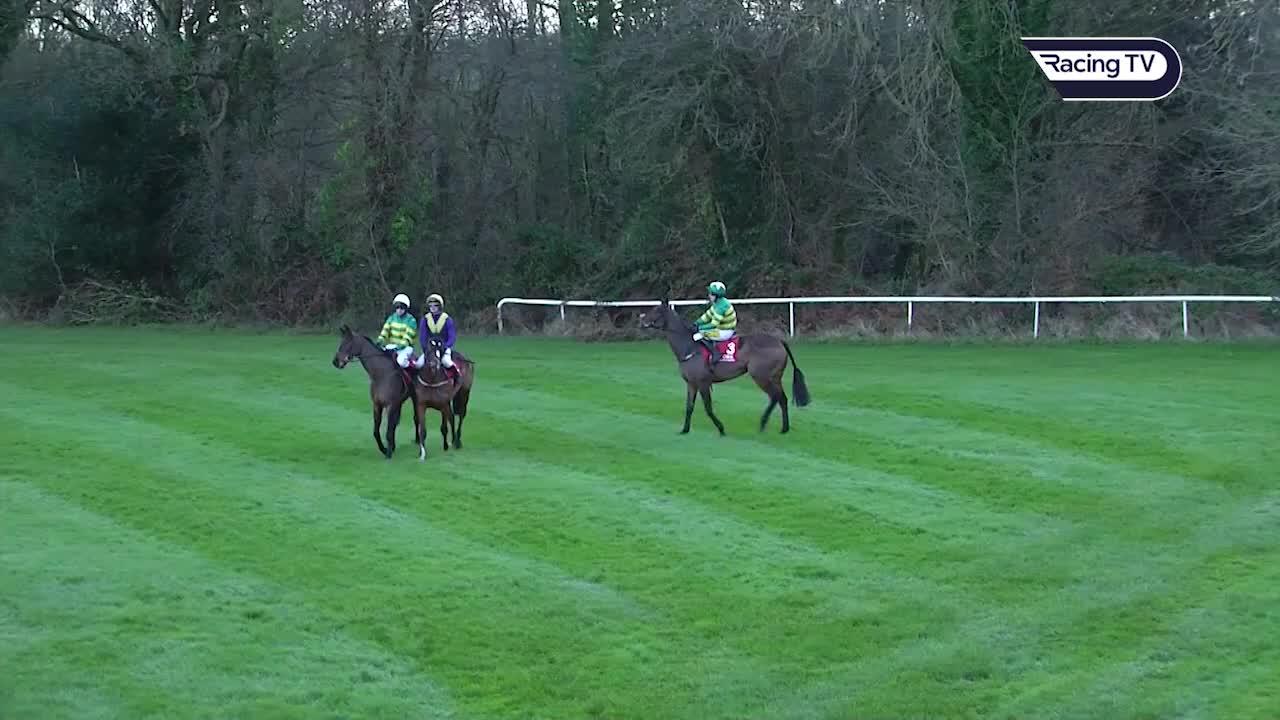 Watch how Cilaos Emery landed the Hilly Way Chase
Even in the absence of Us And Them harrying the speed, you'd have expected a strong pace with Ballyoisin involved and the overall time was robust. Bear in mind they jumped all 12 fences and covered the intended course in the Hilly Way whereas the mares in the following novices' chase encountered three fewer obstacles and (I think I'm right in saying) were at one stage directed to take a shorter route. Despite that difference, Cilaos Emery was only 0.8 seconds slower.
The pace got the winner's stablemate Great Field on the stretch. He made a series of errors before hitting the fourth last and unseating Jody McGarvey. Patient tactics would appear to have extinguished that horse's spark and yet left his clumsiness unresolved.
At that same fence, Cilaos Emery moved almost upsides the leader and yet was outjumped by Ballyoisin. He wasn't repelled for long: while Mark Walsh was pushing along on the long-time leader, Danny Mullins was cruising on the winner. This surprised his watching trainer, who believes his horses are tending to need their first run this season. Matters were settled immediately.
The Dublin Racing Festival will be Cilaos Emery's next target, according to Mullins, because the Christmas alternatives arrive too soon after this outing, which in itself was a good step forward, in technique terms alone, on his seasonal debut defeat of Ornua at Naas.
This horse has a fitful career profile, however, having raced just twice as a second-season hurdler (with form just below that of the top division) and then returning from more than a year off to race just once as a novice chaser, pulling a muscle in February when reportedly being aimed at the Arkle. He missed not only Cheltenham but then Aintree, Fairyhouse and Punchestown, too.
So, while he's an interesting 9-1 shot for the Champion Chase, his soundness record would deter you from rowing in at this stage. And, of course, his stablemate is the current second favourite, Chacun Pour Soi, albeit that horse wasn't entered in the Hilly Way as Mullins had intended.
He is engaged at Leopardstown over Christmas, however, and his trainer recently posted a video on his Twitter account of the horse schooling at that track before he made his Irish debut. Danny Mullins, who partnered him on that occasion also talks over the pictures and provides a really interesting insight. It's worth a watch.
The Queen Mum is a rare Festival race that Mullins hasn't yet won so he could well end up double-handed if Chacun Pour Soi and Cilaos Emery are still sound and worthy of the target come March. However, you would expect the yard to switch Min to the Ryanair after two failed missions behind Altior in this two-mile Grade One. So, more on him in the next section.
RYANAIR CHASE:
Willie Mullins found it remarkable that Min was able to win the Grade One John Durkan Chase for the second year running while spending as long in the air as he did at many fences. The obvious riposte is that it might not, on that day, have taken much winning. Min was helped, of course, by controlling a steady pace from the front and not being taken on in warm blood until the home turn.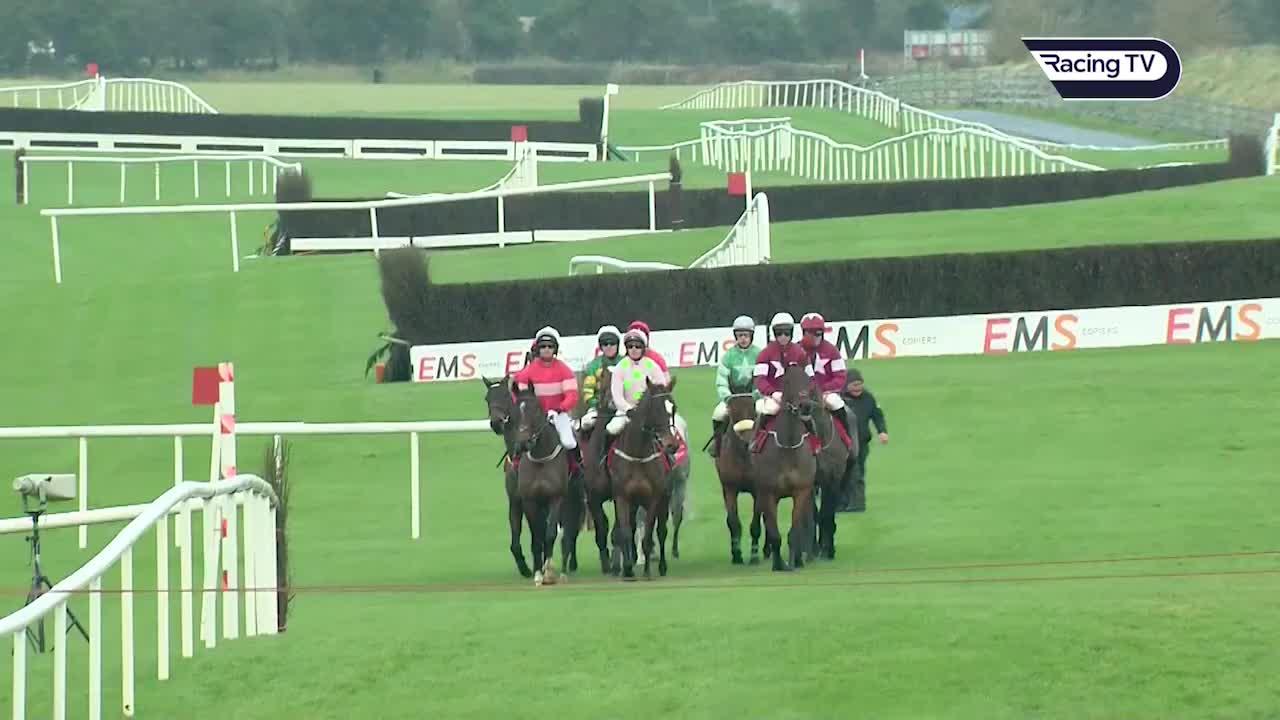 Watch a full replay of the John Durkan Chase
Having been typically keen to post, he led from the outset and jumped the first fence airily – a trick he would repeat several times during Punchestown's 2m4f event. He then took off too early at the sixth and responded with careful leaps at the next two obstacles. Taken on in the latter stages, he was upright and to his left at the second last and looked vulnerable to Hardline afterwards but had mastered him by the last, where he was again big but bolder.
"I thought his jumping left a lot to be desired and I was delighted how he was still able to win after... making some bad mistakes early on," Mullins said, rapidly becoming more positive about the performance as he spoke. "I thought in a championship race like that you shouldn't be able to do that and win but he did.
"He looked very good at Aintree but I thought what he did today was really good, in that weather, in that wind... those type of mistakes where you take off too early and haven't the impetus to get over a fence, they upset a horse's confidence and you could see it in his jumping, too.
"A horse that's usually very slick, at the next two or three fences after he made those mistakes he was going in and being very careful. Then when Paul [Townend, jockey] really sent him at the last, he put in a huge jump... and galloped away from the back of it."
Mullins clearly believes Min is highly versatile, conveying that targets from two miles to three miles on a flat track – so no Gold Cup – are well within his compass. Yet I'd be astonished if his Festival target didn't turn out to be the Ryanair, for which he's currently best-priced at 7-1 second favourite behind a favourite in Defi Du Seuil whose stated target at this stage is the Champion Chase.
Were Min to be ante-post favourite for this race when Nicky Henderson is required to take the final plunge with Altior, things get really interesting. To run here, as I've argued since week one of this series, things would have needed to go wrong for the dual Champion Chase winner – more wrong than they have already.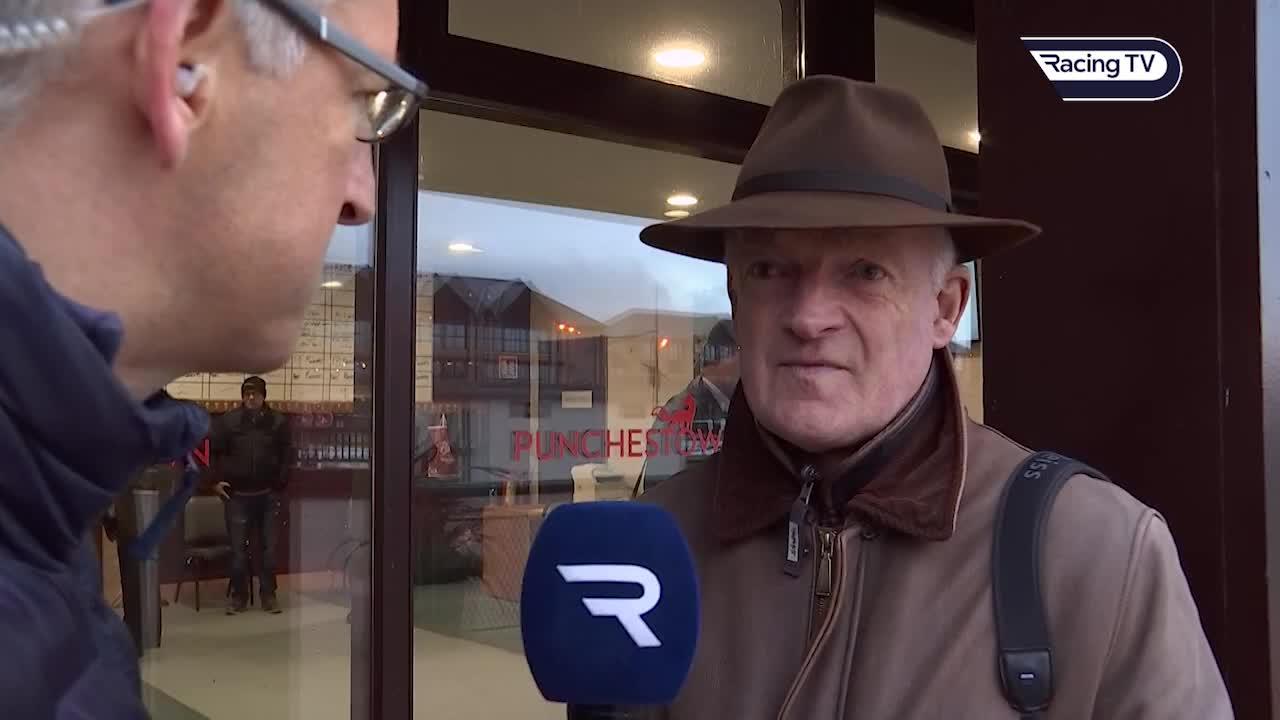 Willie Mullins discusses Min's victory in the John Durkan Chase
Should Altior jump laboriously in the Grade Two Desert Orchid Chase, that might result in those cheekpieces we've all been talking about on the televised sibling of this column. I'd then need them not to work well enough in the Game Spirit for him to wind up in the Ryanair.
However, I should stress that not only are connections yet to consider this headgear idea but Henderson straight dismissed the notion, put to him via a reader of his Unibet blog, with the words "absolutely not". Still, things change. Stuff happens. Que sera, sera.
In the scenario of Altior having failed to impress in his last two starts, if it came down to facing Defi Du Seuil in the Queen Mum or Min in the Ryanair it would be tempting to choose the latter, against his old sparring partner whom he's beaten up for four successive years at the Festival. But then Cyrname could be a complicating factor, if he doesn't stay the King George trip well...
But Altior's connections would have to be very much on the back foot in this scenario, I admit, in which case was 14-1 roomy enough? Who knows? Indeed, you might not care! But I find these extrapolations fascinating. I'm available for parties.
Back in the John Durkan, Hardline produced a career-best effort in second, making headway from three out and looking a potent threat between the final two obstacles. It's surprising to recall that he was sent off favourite for a depleted Arkle – not only Cilaos Emery but also Le Richebourg and Dynamite Dollars having fallen by the wayside in the preceding weeks – but could finish only seventh, unable to get remotely involved.
He was much better over 2m5f at Punchestown two months later, when second to Real Steel, and is as yet unexposed over this intermediate trip, albeit trainer Gordon Elliott believes it's "as far as he wants".
Real Steel himself – stablemate to the winner – finished fourth here, not yet having been asked for his effort when fluffing two out and so getting flat-footed amid a mounting pace and then making a hash of the last. Remember connections deem him better right-handed.
Voix Du Reve, also trained by Mullins, supplied his contractual crashing error at the third fence and had rallied to a never-threatening fifth by the finish. Stable companion Duc De Genievres, last term's emphatic Arkle winner, scarcely built on his underwhelming seasonal debut at Down Royal and is currently languishing below his best.
Simultaneously at Huntingdon, the much-loved Top Notch was winning the Grade Two Peterborough Chase for the second time in two years. The horse has got a home for life with rider Daryl Jacob, who reported not feeling too happy on the horse for the first mile and being grateful for his partner keeping them in the game via good leaps at critical junctures.
La Bague Au Roi had taken the field along, quashing any notions of a contested pace with a leap of measured determination at the first. However, she jumped left – markedly at times, much more so than latterly in last season's Kauto Star Chase – and also appeared to be hanging left. That ultimately rendered her vulnerable.
It also permitted the terrier-like Top Notch, whom Jacob got rolling from three out, to nip up her inside and join her in the lead two out. It was immediately all over, which might have slightly surprised the winning jockey because he knows his mount idles in front. Only the 100-1 shot Kauto Riko was capable of stealing ground, however, producing a career best when finishing three-quarters of a length second. He was mildly flattered by that proximity.
"Top Notch is by far my favourite horse and he's a real trier," Jacob said. "He's a very versatile horse and I think the plan now is to go Kempton at Christmas. Hopefully, one day he can come back to my place as I've been with him since day one."
The horse currently holds an entry only for the three-mile Grade One Marsh Hurdle at Ascot on Saturday week. He's not in the King George and stablemate Altior is looking increasingly likely to be redirected towards the Desert Orchid – staged over a trip Top Notch hasn't encountered since 2016 – so the target Jacob reportedly referred to is not obvious. (Unless he means Kempton's mid-January Listed Chase that they won last season).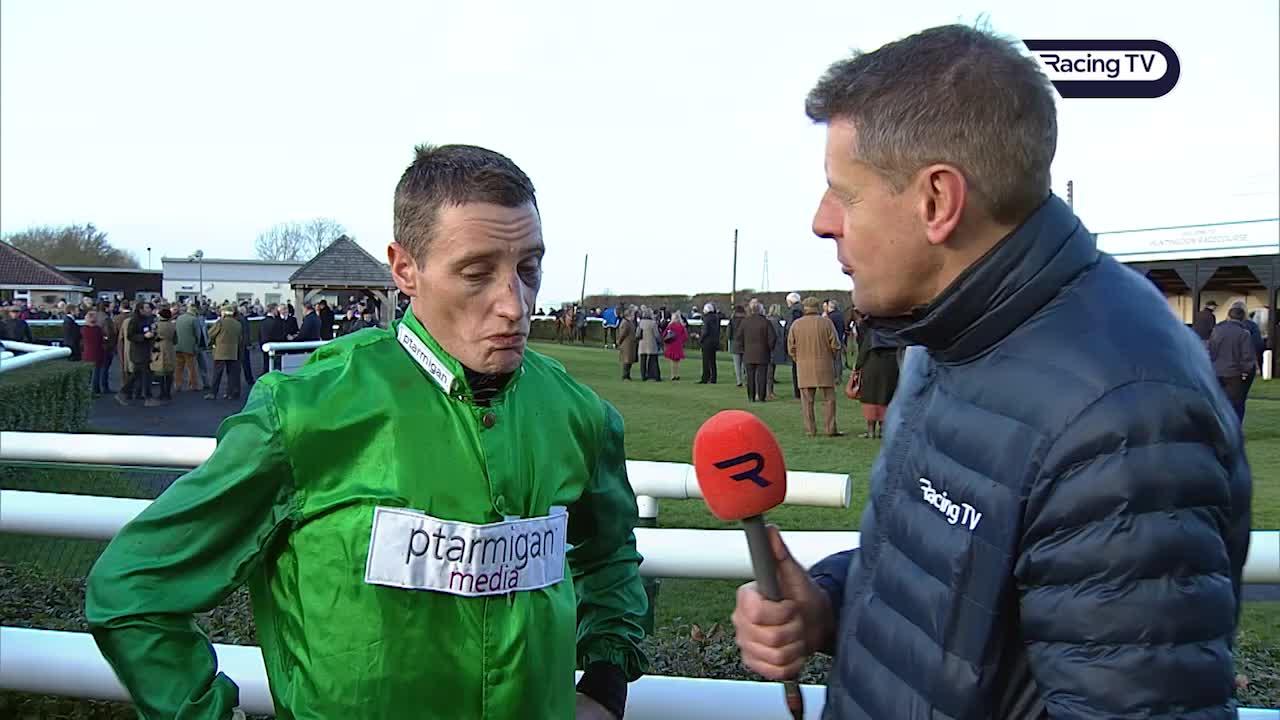 Daryl Jacob spoke to Stewart Machin about Top Notch's victory in the Peterborough Chase
Top Notch has been expertly placed by Henderson to pot-hunt a variety of prizes, over hurdles and fences, five of them at graded level. No doubt that will continue to be his modus operandi. The first-time tongue-tie, added here on the advice of Nico de Boinville who'd won on him at Aintree last time out, also proved a good decision.
Third place was clearly better than the abject sight of La Bague Au Roi pulling up in the Charlie Hall in October, having never travelled, made a litany of errors and been reported to have "stopped quickly" by regular rider, Richard Johnson. She appears to be at her best over fences when ridden prominently and this 2m4f trip is probably at the bottom end of her stamina range.
It will be interesting to see where Warren Greatrex plays her next. She's in the King George but he's wisely contemplating the easier alternative of a mares' chase at Doncaster towards the end of the year. There's also a mares' chase at Punchestown's on New Year's Eve, although she'd have to carry a 10lb penalty.
Last season's bold Ryanair runner-up Aso regressed from his seasonal debut third in the Charlie Hall and was aping La Bague Au Roi by jumping left and finishing a well-held fifth here.
Charbel, who won this race last year but has had "a couple of niggles" according to trainer Kim Bailey, was bullied out of the lead at the first by La Bague Au Roi, dropping to the rear where he made a serious blunder at the ditch in front of the stands and was pulled up.
MAGNER'S CHELTENHAM GOLD CUP:
There were only four runners in the Grade Two Many Clouds Chase but, just for a moment there if you screwed up your eyes, you could almost believe you were back in 2018 when Native River and Might Bite were slugging it out at the top of the staying-chaser tree. That moment lasted until the fourth fence, when the latter unseated Nico de Boinville.
Rose-tinted spectacles off, the moment didn't truly even last that long. First, Native River needed rousting along early in first-time blinkers and, uncharacteristically, didn't jump as well as Might Bite – himself in first-time cheekpieces – at the first three fences. The moment Richard Johnson asked Native River to go into a decisive lead after the third and the field passed the stable exit, Might Bite's demeanour changed and he needed nudging along to give chase.
The very next fence was where he departed, putting in an extra stride, getting in too close and ejecting De Boinville upwards then sideways. Connections must have hated watching the rest of the race, as he followed Native River around alone, even crashing through one fence. He signed off by bloody-mindedly passing the winner on the run to the last, which he then avoided, in some sort of empty gesture. Doubly so, given it probably just meant his old rival was running on fumes.
Beforehand, Henderson had said in his Unibet blog: "He was never right last season so we literally took him apart and put him right back together again and we took him away to Newbury a few weeks ago to jump a few fences and have a day out, which he really seemed to enjoy. I must admit his jumping is much better now and he's really sharpened up in that department which is good to see...
"I have always had this race in mind and it looks a good starting point, although Native River certainly won't make things very easy for us! We are putting a set of cheekpieces on to help him concentrate, watch what he's doing and not worry about everybody else. He loves this track and will bounce off the ground. In a nutshell, this is D-Day."
Before the race, Joe Tizzard – assistant trainer to his father, Colin – said of Native River that perhaps the slug-fest between these two horses in the 2018 Cheltenham Gold Cup had "left a mark, essentially". He was acknowledging that although their charge was second in a Betfair Chase, third in a King George and fourth in a Gold Cup last term, he was never quite at his best.
Native River ultimately exacted a 33-length defeat on Black Corton, who had disengaged from battle from before the third fence – presumably in the hope of picking up the pieces after a titanic struggle up front that never came to pass. Although he finished tired, the winner never looked likely to come back to his two remaining pursuers.
Connections are now considering both (sensibly) a tilt at the Welsh National, a race he won three years ago from a 12lb lower mark, or (madness) supplementing him for the King George, at a track that did not suit him even at the peak of his powers.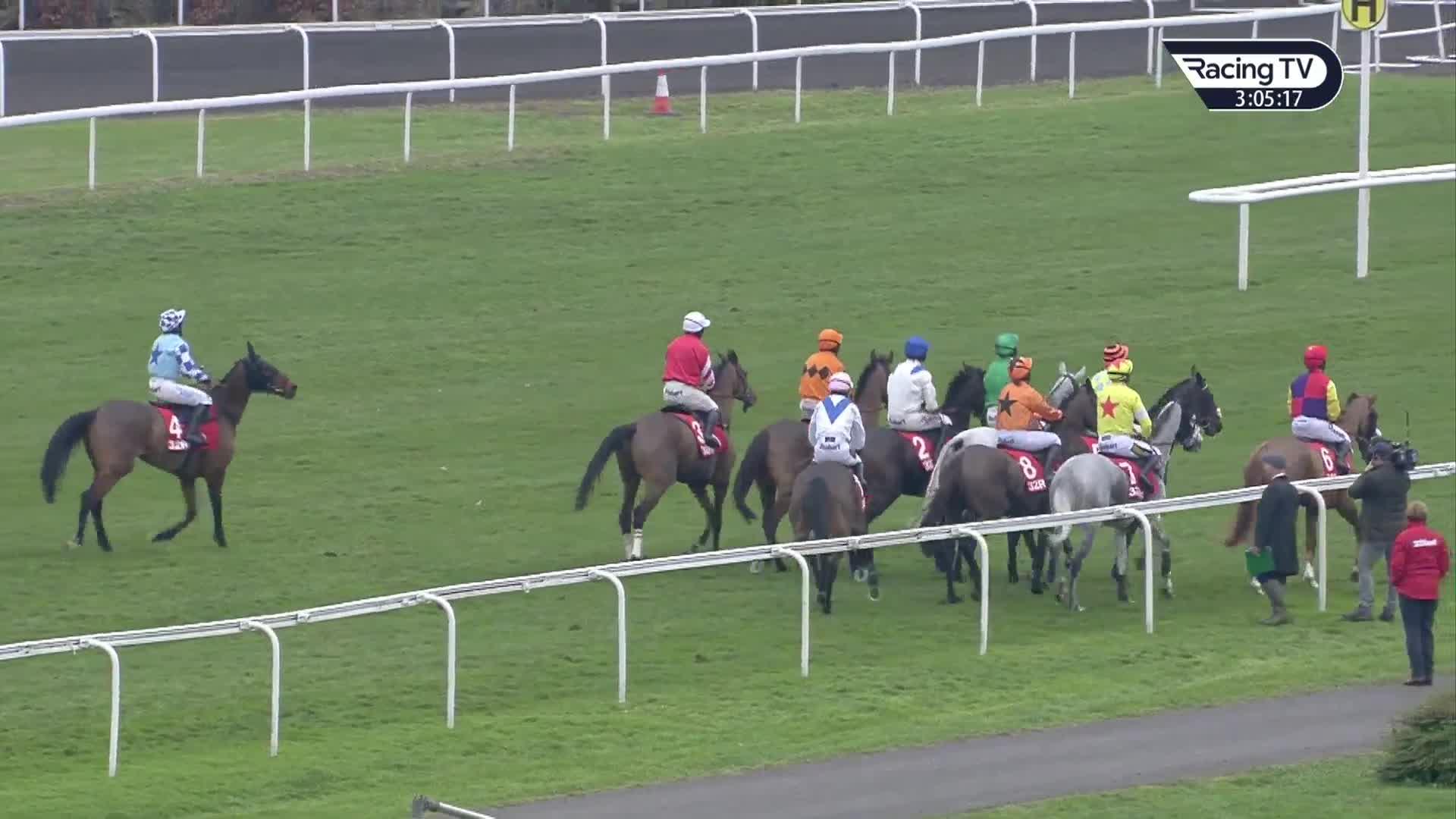 Native River stayed on to finish third in the King George VI Chase last year
"I hope it rains every day between now and Kempton, then I might run Native River as well [as Lostintranslation]," Tizzard threw out during a media event at his yard on Tuesday morning.
"It might be that they go flat out in the King George and that is why we are keeping the door half open. If the ground came up soft or even heavy, then he could be supplemented.
"We have seen it before, the real stayers can win around Kempton. People say it is a fast track and it is, but in the King George they go so fast, stamina is a big issue at the end and we do not want to shut any doors at the moment."
Unfortunately for Native River, you have to be somewhere near the door to step through it should someone hold it open. More realistically, the Tizzards are talking about the Grand National itself, via the Gold Cup.
You can imagine the 2018 Cheltenham hero acquitting himself well in all races requiring buckets of guts and stamina.
You can't say the same for Might Bite, sadly.
This division's most promising effort of the week came from the much-anticipated return of Presenting Percy, a horse whose scale of pre-race focus turned out to be indirectly proportionate to his performance in the Gold Cup. Never travelling and never involved, the 100-30 favourite was reported to have finished lame when coming home in eighth. He didn't race again.
Before his return over a trip short of his best in the John Durkan, owner Philip Reynolds had been semaphored by taciturn trainer Pat Kelly to say the horse was "in good shape". "I'm not saying he's going to win but I expect him to run well and give a good account," he told the Racing TV On The Wire podcast.
Reynolds proved exactly right when Presenting Percy – in the hands of sudden deputy JJ Slevin after usual rider Davy Russell was taken ill – finished an excellent three-and-a-quarter-length third to Min, albeit in a steadily run race.
"You'd have to be thinking about rolling on to the Savills Chase at Leopardstown over Christmas," Reynolds said afterwards, with that use of the future conditional we came to hear so often and be wary of last season. It sounds dangerously like an independent idea, unverified by the Kelly flags, at this stage. Presenting Percy has been clipped to a best-priced 12-1 for the Gold Cup.
On his seasonal debut, the twice Gold Cup-placed Anibale Fly finished a tailed-off last of the nine starters in the John Durkan. This is not an atypical start to his season and Jane Mangan, working for Racing TV, reported that he needed the run.
Finally, trainer Jessica Harrington has reported that 2017 Gold Cup hero Sizing John is poised to return from his two-year absence over hurdles on New Year's Eve. She announced these plans after the nine-year-old had pleased during a post-race workout at Punchestown last Sunday.
Relive Sizing John's success in the 2017 Gold Cup
Sizing John completed the rare treble of Gold Cups at Leopardstown, Cheltenham and Punchestown two years ago and returned with success in the following term's John Durkan. But, from being beaten in Leopardstown's Christmas Chase (now Savills Chase), he endured a catalogue of problems that have kept him off games ever since.
"All is good," Harrington said after his Punchestown spin. "I was happy with the way he worked and Robert [Power, his jockey] was very happy – and he's the most important person. We didn't enter him in anything over Christmas. At the moment we're aiming towards the conditions hurdle at Punchestown on New Year's Eve, that's the plan."
UNIBET CHAMPION HURDLE
Henderson has reported that dual Champion Hurdle winner Buveur D'Air is recovering well from the procedure to remove a piece of wood from his foot that he picked up when narrowly beaten in the Fighting Fifth Hurdle last month.
"The hoof is healing as well as can be expected. He is walking and weight-bearing, so is definitely making progress but obviously we have a long way to go. It is still bandaged up, so I haven't been able to see anything underneath but everyone is very pleased so far," he said.
"He's allowed a little walk out for a few minutes and a little pick of grass a couple of times a day and there have been no complications so far."
Henderson also took issue in his Unibet blog with BHA handicapper David Dickinson's response to stablemate Epatante's success in Newbury's Gerry Fielden. "We know exactly what the form amounts to, as she beat her two stablemates to give us a 1-2-3," he said. "She is a very capable mare, although whether she really needed to go up 13lb for it is debatable."
In the next breath and with no apparent sense of contradiction, the blog continued: "We'll see what we do next but the Grade One Christmas Hurdle has been mentioned and, while she has to improve again, it's not to say we wouldn't think about it as that was the first race that came to mind when both myself and JP [McManus, the mare's owner] had a conversation straight afterwards."
This contrasts with Henderson's apparent consternation shortly after the Ladbrokes Trophy, when I asked whether the mare might get a Champion Hurdle entry in January. Confused? Join the club. At least it suggests he might yet come round to the Altior cheekpieces project.
SUN RACING STAYERS' HURDLE
It isn't surprising to hear that the Tizzards are contemplating a permanent switch to hurdles for Thistlecrack. However, they're potentially pulling the plug on his chasing ambitions rather sooner than I had expected, ducking the King George in favour of a rematch with his recent Newbury conqueror and reigning Stayers' Hurdler Paisley Park.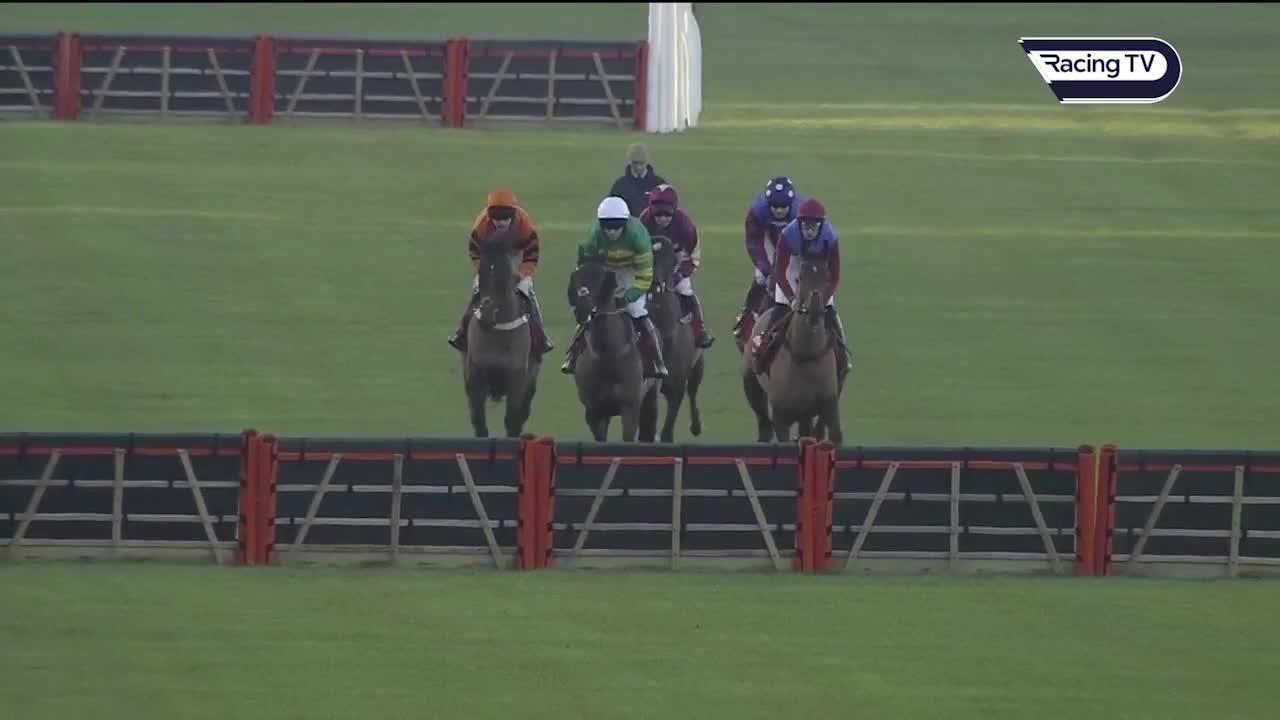 Thistlecrack was not beaten far by Paisley Park at Newbury
At a media shindig on Tuesday, Colin said: "The question for ourselves, is: is the staying hurdle division easier than the King George/Gold Cup division? Yes, it is. There is a very good chance he will stay over hurdles. If one or two in the King George dropped out that might change, but at the moment I would say we are leaning towards the hurdles route.
"He might only want three runs this year and if we don't think he is right [for Ascot] we might wait until the Cleeve Hurdle at Cheltenham at the end of January."
Thistlecrack is still 25-1 with William Hill for the 2020 Stayers' Hurdle – a race he famously won by seven lengths in 2016. He was receiving 6lbs when beaten a length by Paisley Park on their mutual seasonal debuts in the Grade Two Long Distance Hurdle last month.
I'm also going to file Jessica Harrington's comments about Supasundae here, even though I don't think he quite stays three miles at Cheltenham. Never quite at his best last season, he followed up his second behind Penhill in the 2018 Stayers' Hurdle with a below-par seventh to Paisley Park 12 months later.
At the time, Harrington said Supasundae hadn't got the trip in the ground but, if anything, the going had been more testing the previous year; the real issue was a more strongly run race compared with the previous tactical gallop. Perhaps all was not well, also? The horse wore a first-time tongue-tie at Cheltenham, dispensed with for better efforts – albeit still shy of his 2017/18 peaks – at Aintree and Punchestown.
"He worked after racing at Punchestown as well [as Sizing John] and just got a bit tired," Harrington reported. "He is a very hard horse to get fit but he's getting there and hopefully he'll have a run over Christmas in the two-mile Grade One [Matheson Hurdle on 29 December]."
MARES' HURDLE
I have no verifiable news for this section. Quick: tweet something tasty that an anonymous senior trainer told me.
NOVICE CHASERS
As discussed in the Queen Mum section, the (ahem) Read Road To Cheltenham At racingtv.com Henry VIII Novices' Chase – an order, not a suggestion – was conducted at a more evenly-distributed pace than the Tingle Creek would be 70 minutes later. However, the race rather imploded with all bar the first two failing to enhance their credentials.
Torpillo, a dual course winner in deep ground over hurdles, led unchallenged from the outset and jumped soundly, making it all the more disappointing that he tamely surrendered the lead after the Pond Fence. Grand Sancy was also beaten there, having pulled hard early on and making no impact on an extremely tough ask for his chase debut.
Summerville Boy jumps fences as though he closes his eyes and holds his breath every time he takes off. He made a mistake at the first and sixth. (I am indebted to commentator Simon Holt for the latter information, given we mere racing fans were condemned to watch a drone shot at that point, the horses distant specks amid a delightful Esher treescape.) "Took off second, landed fifth," Holt informed us.
The horse failed to land at all at the following water jump: the 2018 Supreme winner got in close, guessed and clipped the top, capsizing left and hitting the deck. Rarely have I seen a horse depart at that obstacle and it's not an accolade.
Having been less than fluent when winning on his chase debut at Uttoxeter last month, the seven fences in Sandown's back straight were never likely to suit him. He needs time to organise himself and, even then, it doesn't appear a given. This clutz would have been better taking up his Exeter entry than upped to Grade One level at a tricky track.
Winner Esprit Du Large pressed for the lead at the Pond Fence and moved on so readily that runner-up Nube Negra had to be switched round Torpillo to give hasty chase. He was always playing catch-up, however, further kept at bay by the strides jockey Adam Wedge saw – and expressly asked for – on Esprit Du Large at the final two fences.
It was a satisfying moment for Wedge, who's been based with trainer Evan Williams from the outset of his career, has progressed to stable jockey and was riding in the colours of the yard's biggest supporters – indeed, two of the sport's most ardent proponents – William and Angela Rucker. It was a first Grade One success for all bar the trainer, albeit it was his first over fences.
Esprit Du Large jumped soundly throughout and that technique has enabled him to leave his consistent hurdling form behind to become a progressive chaser. It was an uncharacteristically punchy piece of placing by Williams to propel a novice into Grade One company on his third start over fences but he clearly felt the race was relatively low-hanging fruit.
"I just thought, looking through them [the other runners], that it was worth a crack at it because he had improved quite a lot for his last run," Williams said.
"Let's see how the form of the race works out... there's one thing for sure: Mr and Mrs Rucker and myself have never been dreamers... although it's a Grade One, we don't know whether it will be a good Grade One or a bad one."
There's the rub of it. Wedge said the testing ground helped his mount to operate over the minimum trip, implying that a shade further might otherwise suit best. His own zeal from after the Pond Fence also played a key part in this success, enabling Esprit Du Large to outstay the nippier Nube Negra, who only briefly looked a threat on the sapping rise to the winning post.
Trainer Dan Skelton's plans for the runner-up indicate the same thing. "His jumping was brilliant and it was a magic run. Credit to the winner, who stayed very well and we couldn't quite get him. He'll go to the Kingmaker at Warwick in February and then Aintree," he said, clearly indicating his horse would be seen at his best in races with a greater emphasis on speed.
If Esprit Du Large takes in the Cheltenham Festival at all, you'd expect it to be in the JLT rather than the Arkle, albeit more bookmakers provided quotes for the latter race. You can get 20-1 and 25-1, at best, respectively but he's by no means a certain runner.
At Navan that same day, Tornado Flyer won the Grade Three Klairon Davis Novice Chase despite being a shade guessy at his fences – or perhaps needing a step up in trip? He proved game from two out, however, and was ultimately far too strong for I'm A Game Changer. That runner-up travelled best but his jumping got lower and chancier the longer he raced, transmuting him from surefire winner two out to beaten before the last.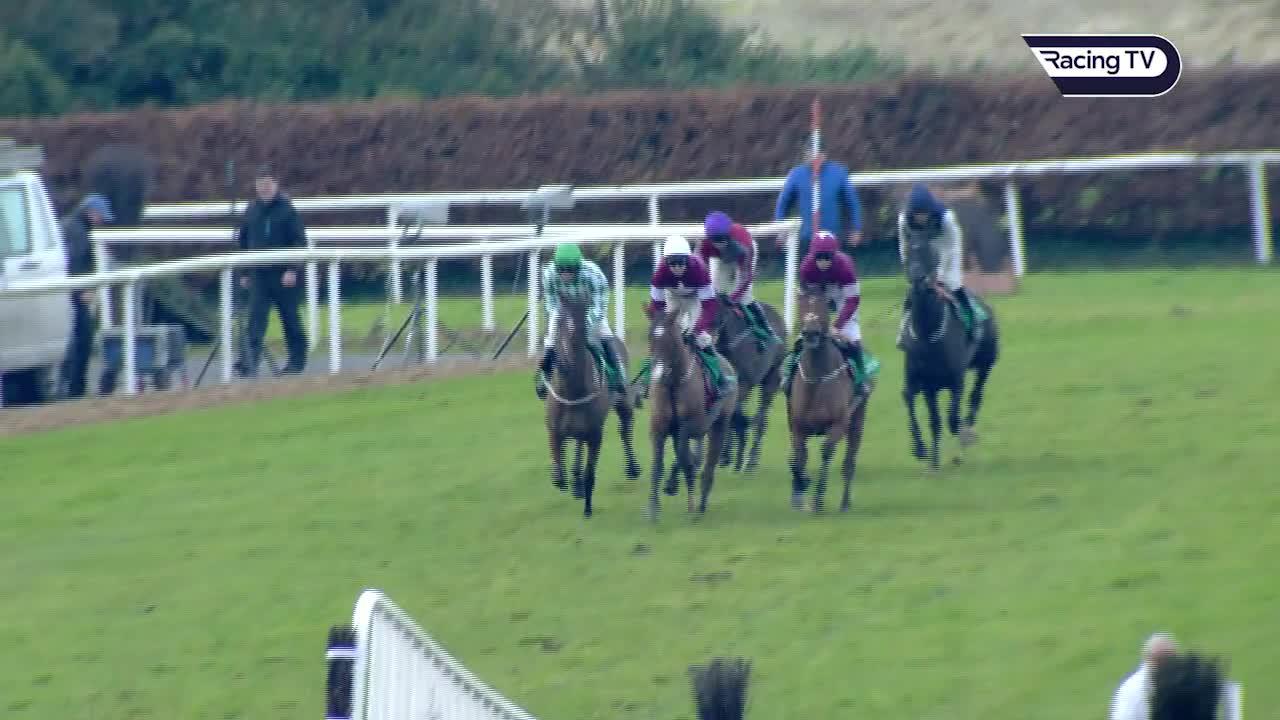 Tornado Flyer made it two from two over fences at Navan
The following day at Punchestown, there was a two-mile beginners' chase of two halves in which the trio making up the first half finished, respectively: first, very tired in third and on the deck four out. The second half were at first unwilling and then unable to get remotely involved.
Breaken led the dance, jumping well, unchallenged on the lead and seemingly coasting when he suddenly tried to put in an extra stride three out, got in too close and tripped over the fence, falling heavily. "A lot of ability but very little brains," trainer Willie Mullins observed afterwards, before adding, more kindly, that he was probably "just getting tired".
That meant Dunvegan inherited a long lead of his own, which he sustained to the finish to win by 18 lengths. He had been stealthily approaching the leader and was still travelling well when that rival exited; he completed his task unextended. At a respectful distance, Valdieu – chief of the chasing group – passed fellow Gigginstown soldier Trainwreck after that more prominently-positioned rival started to wobble from four out.
At Huntingdon that same day, jockey Harry Cobden felt it was a good job that Colin Tizzard had elected to dispatch Slate House – a faller at the penultimate fence when travelling strongly as favourite in last month's BetVictor Gold Cup – to a novices' chase rather than anything more ambitious. He felt that the memory of that fall was initially playing on his mount's mind.
"It was great for his confidence because he probably lost it a little bit," Cobden said. "Going down to the first, he had a good look and was a bit slow and novicey." He also admitted that he thought his mount "would go and win easier than he did".
That's not surprising, given four of his rivals were taking each other on for the lead until after the third and three continued in that battle until three out.
Cobden must have been delighted to let them get on with it. But although Sizing Cusimano cracked before the home turn and tired Point-to-Point recruit Encounter A Giant unseated at the last, Tarada refused to go quietly.
In the end, the margin was only half a length – although the winner was conceding 10lb. This wasn't Slate House at his best, against a field of chase debutants. But it was a hugely promising opening bid over fences from the tall chasing type Tarada, who was lightly raced but progressive over hurdles and jumped with a high level of proficiency.
At Cork last Sunday, Elimay won the Grade Three mares' novices' chase in the saddest of circumstances with Sinoria taking a fatal fall at the second last when the winner looked to have already taken her measure. An uneasy favourite, Sinoria never appeared to my eye to be going with any zest – it certainly wasn't the careering performance of Thurles.
Yet it's hard to peg this race. It should have been staged over the same course and distance as the Hilly Way but strong crosswinds meant the mares jumped three fewer fences and at one stage appeared to take a shorter course. So, I'm visually guessing when I suggest, based on how Sinoria travelled, Elimay probably didn't have to run to her best hurdles form on chase debut.
Afterwards, the winning mare's trainer Willie Mullins indicated that he'd be happy to campaign Elimay in both mares' chases and "some top novices' with her mare's allowance". "She's got a great technique but not much experience," he noted, while acknowledging that her French-trained grounding would have helped enormously. "She's not big but she's strong," he added.
Last Friday's 2m3f novices' chase at Exeter was an interesting affair, even if it's unlikely to prove as fruitful as last year's edition when Defi Du Seuil led home fellow Cheltenham Festival winner Topofthegame and Black Op. This time, Earlofthecotswolds was galvanised under firm handling to chase down Kateson, with Darlac and Present Value not that far behind. All merit comment.
The winner was last seen conceding a stone in third to Doctor Dex over the same trip at Ascot and again shaped as though a step up in trip would reap some improvement. Runner-up Kateson, head characteristically high, was making his chase debut against more experienced rivals and shaped – not for the first time – like a thorough stayer. He jumps safely but not dynamically.
Darlac's jumping is holding him back. He made mistakes on his Fontwell debut and fell on his previous start at Plumpton. Here, when still in contention for the lead, he made mistakes at the final three obstacles, most notably when taking off too soon at the last, bashing through it and losing momentum on landing.
Present Value, who's closely related to Stayers' Hurdle winner Paisley Park, wasn't beaten that far under a circumspect ride. He shaped as though capable of better and a mark of 128 looks highly feasible for handicaps.
NOVICE HURDLERS
Harry Cobden was at pains to stress the "raw ability" possessed by Enrilo, after the pair won last Friday's Grade Two Ballymore Winter Novices' Hurdle at Sandown by three-quarters of a length from dour nascent stayer House Island.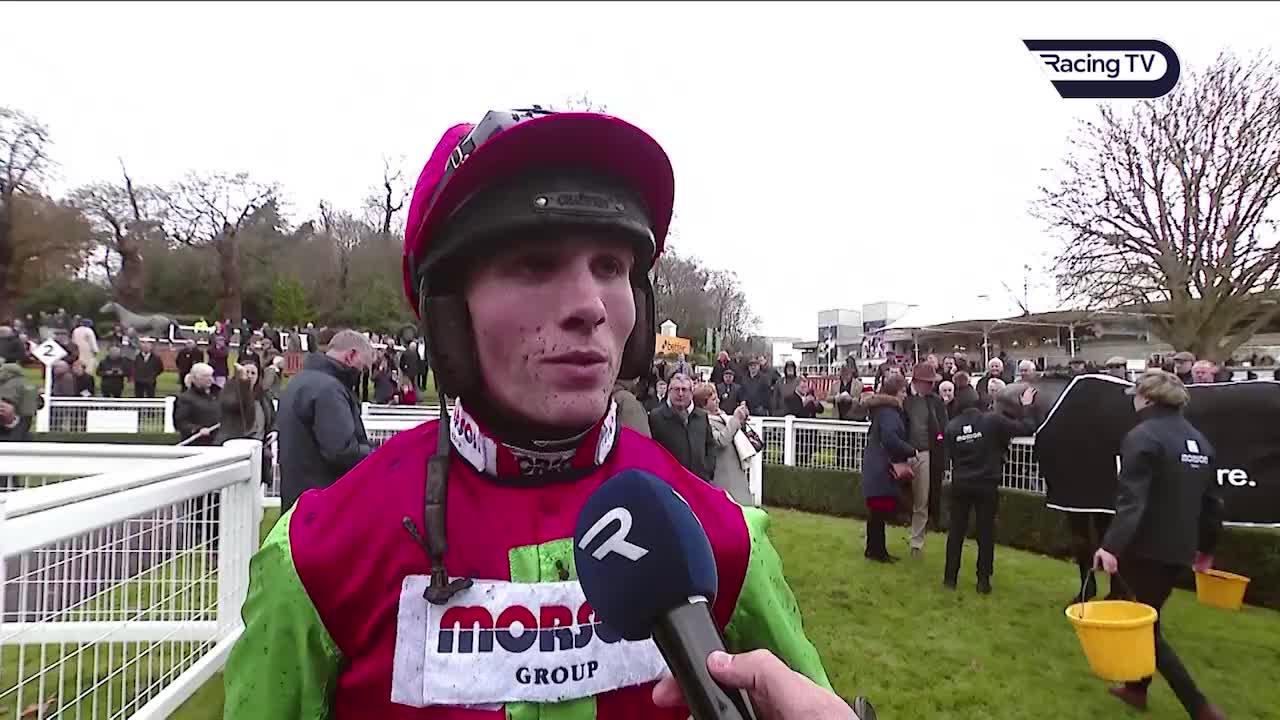 Harry Cobden reveals his thoughts on Enrilo's performance at Sandown
In testing conditions, those who were patiently ridden – most of the front of the market – struggled to get involved as House Island and favourite, Happygolucky, pressed on together from the second hurdle.
The winner led the chasing group and was the only horse to successfully span that divide in the closing stages. Overthetop was promptly not persisted with when held.
On House Island, Gavin Sheehan took an appraising look behind him approaching two out, signalling he had Happygolucky's measure. Yet Enrilo was working hard to give determined chase and, switched right by Cobden, gradually got on terms with the leader by the last, where he also got the better jump. House Island then bravely rallied, his deep stamina kicking in, but was held.
Cobden said: "He's a lovely horse but he's still very, very green. He's not really travelling through his races as well as he should and he could jump a bit better, but he's got so much raw ability there. He's a lovely, big horse and he'll be even better next year."
Trainer Paul Nicholls was convincingly able to explain away the only dip in Enrilo's form: last time out, when hanging badly left and beaten into fifth behind House Island at Ludlow despite being sent off the odds-on favourite.
"Something must have pinched him [meaning his tack at Ludlow]," he said.
"He got in a fight with Bryony [Frost, who rode him that day], got in a battle and just hung off the course. Completely put a line through that because that's not him."
His odds of 10-1 at Sandown were, as the trainer rightly said, an overreaction to that one bad run. Nicholls sees him, ultimately, as a talented staying chaser. It's worth noting he's yet to jump a hurdle left-handed but seems to be versatile from a ground perspective. "He's just a good horse," concluded Nicholls.
You could envisage House Island, who was conceding 3lb to the winner, pitching up in the Albert Bartlett. He won't want for application. In the shorter term, he'd be of interest in any good race when stepped up to three miles.
On the same day at Exeter, Sporting John maintained his unbeaten record – two for two in novice hurdles and a Point win – with a straightforward success in a decent-sized field of jump-bred sorts. Always relatively prominently positioned and jumping soundly, he pressed the leader on the home turn and came away before the second last to win by eight lengths.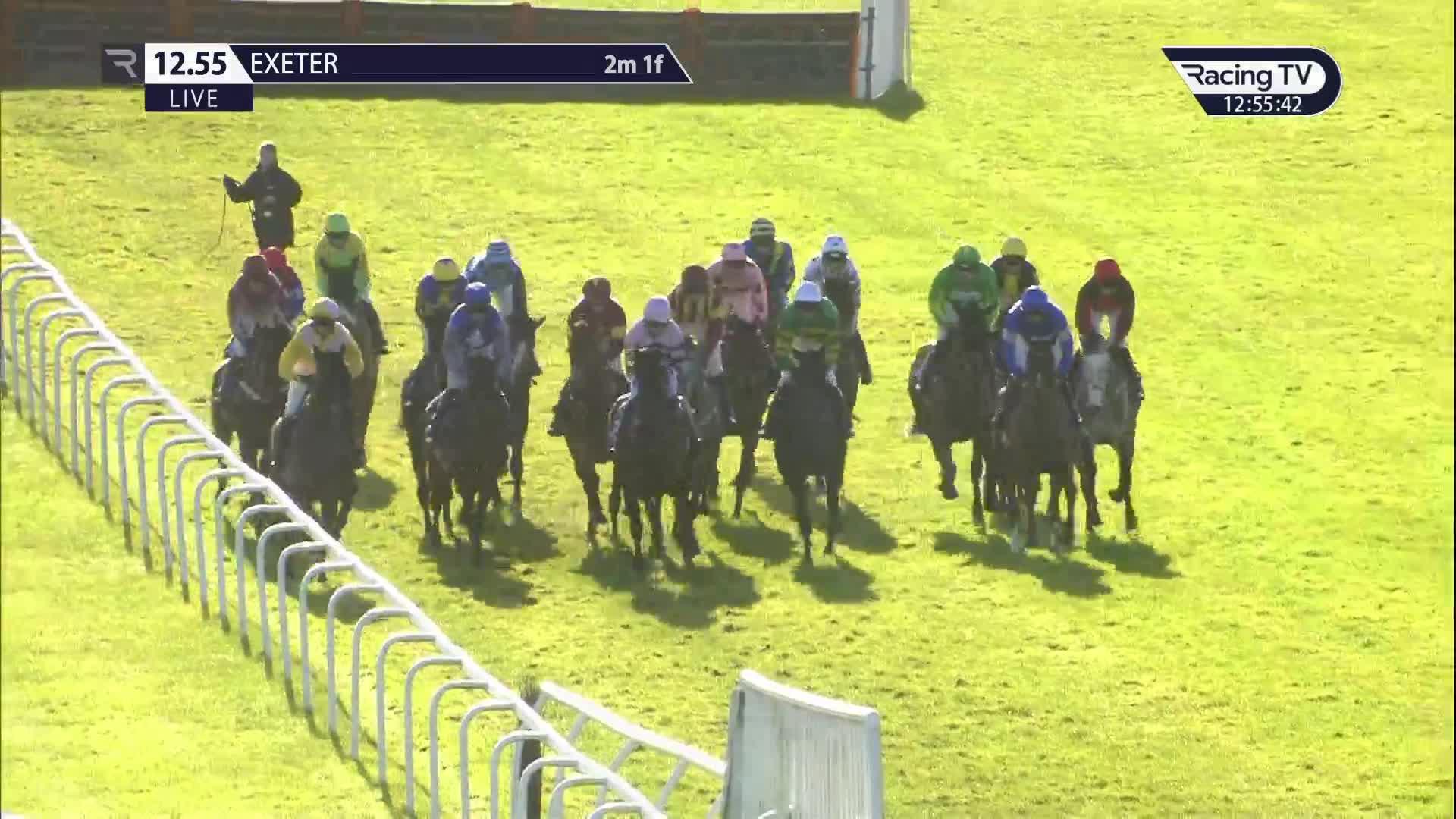 Sporting John impressed again at Exeter
Trainer Philip Hobbs reported that rider Barry Geraghty had described his mount as "still quite green through the race… still learning" and therefore implied he'd be keeping the four-year-old to novice company under a penalty rather than raising his sights in the short term.
At Cork on Sunday, Well Set Up – a half-sister to On The Blind Side – won the Grade Three Stayers Novice Hurdle in the relentless style of a mare long-suited in stamina. She looks well suited to heavy ground and has the experience needed for an Albert Bartlett but will need to find plenty more improvement.
Others to name-check this week are Edwardstone, who'd previously beaten Fiddlerontheroof at Wincanton and on Saturday beat that horse's stable companion Harry Senior by a length under a 6lb penalty.
Fiddlerontheroof himself dotted up at Sandown last Saturday.
Neither Longhouse Poet, winner of a Navan maiden hurdle that same day, nor the mare Minella Melody, who won a Listed event at Punchestown the following day, needed to improve to achieve their latest victories.
Henderson has suggested he might go straight to the Festival with Floressa, who won at Newbury last month. "She's had two quick runs so will definitely have a break until February time as she had two quite hard races," he said. "There is a Listed Mares' race at Taunton on December 30, but I might run Marie's Rock in that as she was very impressive at Haydock on Wednesday."
JUVENILE HURDLERS
Goshen monstered his rivals in Sandown's Introductory Juvenile Hurdle last Friday. Jumping better and with a generally improved level of concentration than on his nonetheless impressive debut at Fontwell last month, he had the race won by the home turn and ultimately finished 34 lengths clear, eased right down.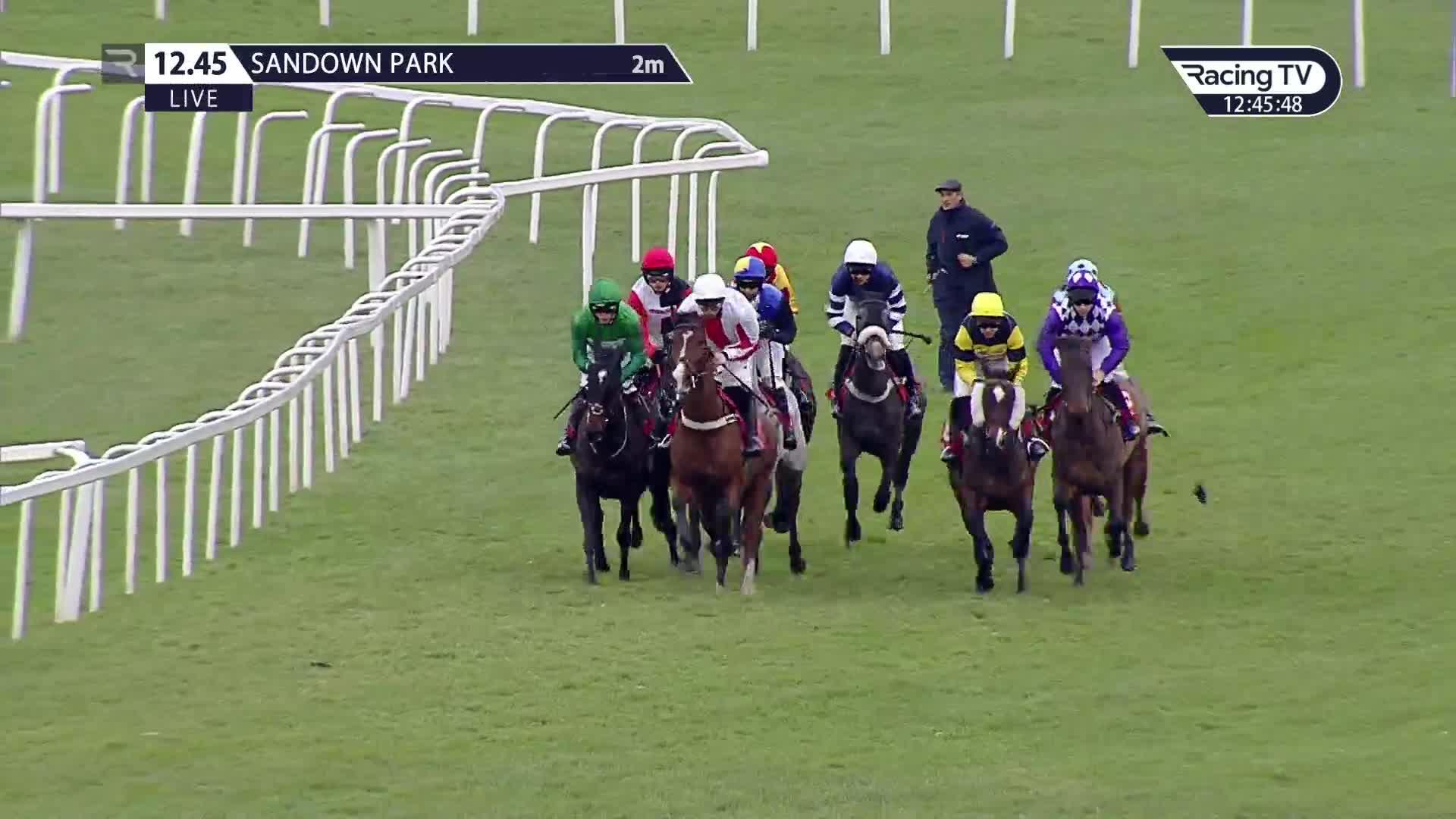 Goshen scored by 34 lengths at Sandown
That means the overall time he clocked underestimates him, even though it was the quickest comparatively on the day over hurdles and he carried more weight than either of the other two hurdle winners.
Afterwards, jockey Jamie Moore engagingly compared him to Forrest Gump because "he just keeps running". He was under orders from his dad, trainer Gary, not to "go firing" the horse into his hurdles "because he really goes for it". He also commented that Goshen was "a lot happier going right-handed" than on debut at left-handed Fontwell and soft ground "probably is" important to him.
I was surprised to hear Moore snr dismiss Chepstow's Grade One Finale Hurdle as an option and instead identify the JCB Triumph Hurdle Trial at Cheltenham in late January as Goshen's next target.
"All he has done is amaze and impress me," Moore said, of the thorough stayer he bought to go hurdling but who has already won three times on the Flat. "He will have a break now and won't run until the Cheltenham trial in January and if that works out well, he will continue. Otherwise he could go back on the Flat."
You can understand Moore's reasoning: find out whether the horse is effective at Cheltenham – or, indeed, left-handed, given he can jump right – before the Festival itself. If he's not, it gives Moore time to recalibrate and prepare him for a decent Flat target. There's enough doubt there for 10-1 for the Triumph not to be compelling, however.
Finally, let's flag two wide-margin winners before they're asked harder questions: the infuriatingly punctuated Midnights' Gift – unless there are more Midnights involved than just her dad, the Legend – who followed up her Fakenham success at Aintree last Saturday and Clemencia, who won the following day in a first-time tongue-tie at Cork.
Never one to shirk a target, trainer Brendan Duke was unhesitating in declaring the latter "certainly a Triumph Hurdle horse". "This was not a surprise," he said. "With a little bit of luck, you'll be hearing a bit more of him. We'll go to Leopardstown at Christmas or in January."
Oh, for such optimism in these deadening times.
Lydia's selections: Advised on 20/11/19: Altior at 14-1 with William Hill for the Ryanair Chase.
Ruby's selections: Advised on 28/11/19: Thyme Hill at 14-1 for the Albert Bartlett.
Make sure you enter our 12 Days of Christmas competition! There is a different prize each day, including a TV, iPad, Racing TV memberships, tickets plus much more! Click here to enter now