Three-time Grand National-winning trainer Gordon Elliott admitted on Sunday night that a photo of him sitting on a horse who had died on his gallops is genuine.
The shocking image was circulated on social media on Saturday and triggered an investigation by the Irish Horseracing Regulatory Board, which remains ongoing.
Elliott, 42, is shown offering a two-fingered peace sign salute sitting on an unidentified thoroughbred in the sand on his gallops near Longwood in County Meath.
The photo sparked a 24-hour debate as to whether or not it was fake, but Elliott has now confirmed its legitimacy.
He said in a statement issued on Sunday night: "I would like to address the speculation and rumours that have been rife since an old photo of me began circulating on social media yesterday afternoon.
"Firstly, I apologise profoundly for any offence that this photo has caused and can categorically state that the welfare of each and every horse under my care is paramount and has been central to the success that we have enjoyed here at Cullentra.
"The photo in question was taken some time ago and occurred after a horse had died of an apparent heart attack on the gallops. I appreciate that an initial viewing of this photo suggests it is a callous and staged photo but nothing could be further from the truth.
"At what was a sad time, which it is when any horse under my care passes away, my initial reaction was to get the body removed from where it was positioned.
"I was standing over the horse waiting to help with the removal of the body, in the course of which, to my memory I received a call and, without thinking, I sat down to take it. Hearing a shout from one of my team, I gestured to wait until I was finished.
"Such background information may seem trivial at this time and will not allay the concerns of many people both within and outside the world of horse racing.
"However, I feel it is important to provide people with some context surrounding this photo. To the racing community, to anyone who has worked with and loves horses and to anyone offended by this image I cannot apologise enough.
"Horse welfare and the care and attention to detail involved is absolutely at the core of everything we do here and both myself and all of my team pride ourselves on those standards.
"Again I apologise for any offence caused and ask people to consider this statement as opposed to the various falsehoods and misinformation being circulated on social media."
He added: "At this time I would like to stress that I continue to extend my full cooperation with the ongoing IHRB investigation.
Elliott's actions and subsequent admission will send shockwaves around a sport which prides itself on the welfare of its equine participants.
He has been one of jump racing's most powerful operators for many years. He currently trains about 300 horses and employs in the region of 50 staff.
How the Irish and British authorities will react, never mind his many patrons, is unclear. There has never been a situation such as this.
At 3.30pm on Sunday, a spokesperson for the BHA said: "We hope the Irish authorities will quickly confirm how this shocking picture originated.
"Respect for horses is a fundamental value of our sport, contrary to the impression in this picture. The IHRB have assured us that the investigation will be carried out as quickly as possible and that they will keep us informed as more information becomes available."
Elliott registered his 148th win of the season at Naas on Sunday and in just over a fortnight is due to dispatch a formidable team to Cheltenham Festival – the biggest race meeting of the year.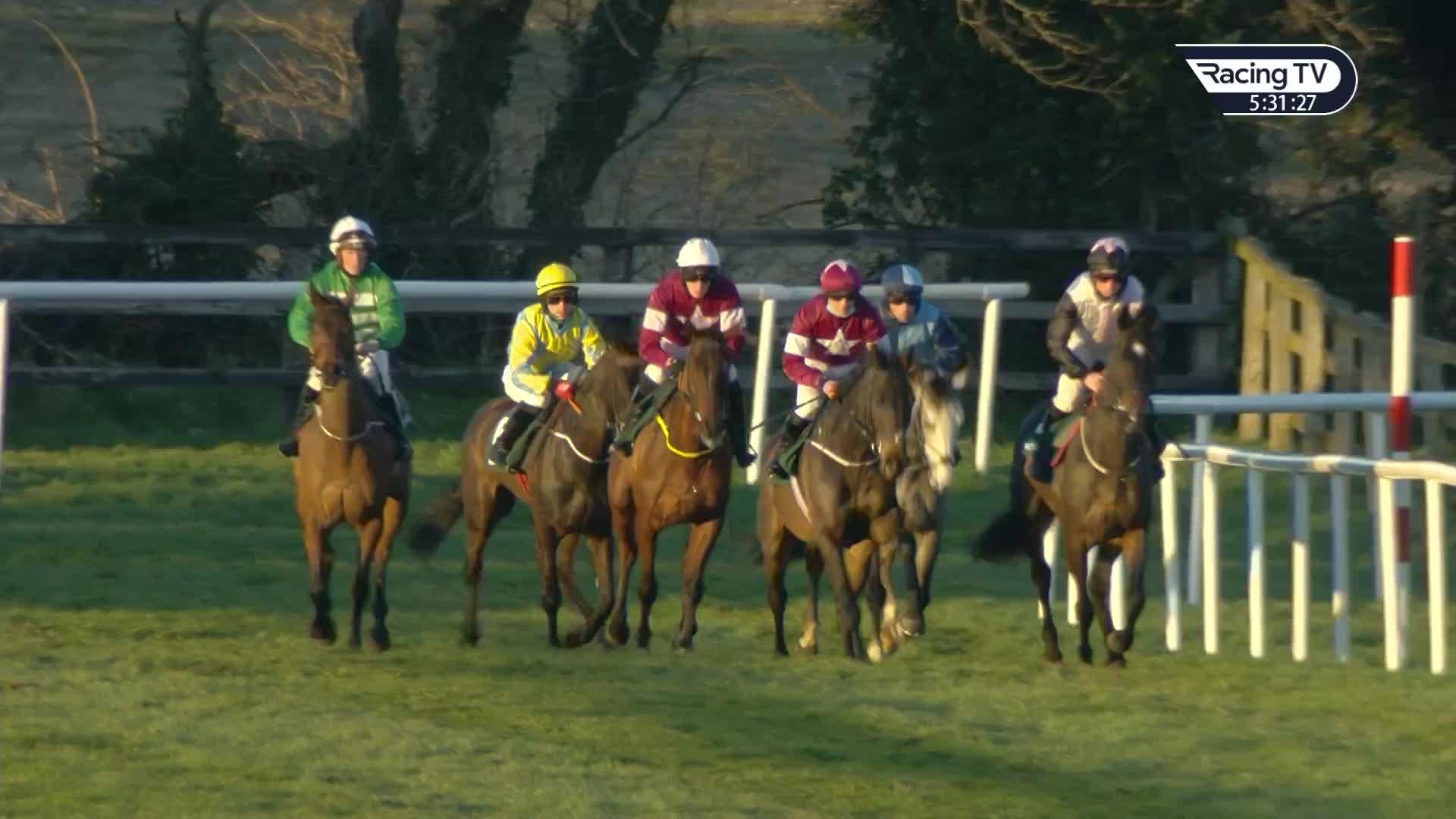 Elliott's Gerri Colombe won at Naas on Sunday - his 148th winner of the season
His squad includes the unbeaten Envoi Allen, plus high-class juvenile hurdlers Zanahiyr and Quilixios. Abacadabras and Ballyadam are other leading lights for him and he also accounts for about a quarter of all the handicap entries.
He has twice been top trainer at the Festival, saddling a record-equalling eight winners in 2018, having had six the year before. His victors include 2016 Gold Cup hero Don Cossack.
Elliott was only 29 when his first runner in the Grand National, Silver Birch, won in 2007. In 2018 and 2019, he scooped two more triumphs in the world's most famous race with Tiger Roll, owned by Gigginstown House Stud.
The diminutive Tiger Roll became the first horse since Red Rum to win the race twice and could seek to win a third success in April.
He had never had a winner in Ireland when scooping his first National win but has since had more than 1300 in his native country. Between them, his horses have won about €25million in prize money.
His win tallies in Ireland for the past five seasons have been 123, 193, 210, 177 and 156. Only perennial champion Willie Mullins has enjoyed greater success.
The Gigginstown operation is Elliott's principal backer and is spearhead by Michael O'Leary, the chief executive of Ryanair.
His other top owners include Cheveley Park Stud, JP McManus, Noel and Valerie Moran and Philip Reynolds.