Watch a full replay of the year's most valuable handicap plus Lydia Hislop's interview with winning jockey Andrea Atzeni.
Fujaira Prince followed up his Royal Ascot success with victory in York's Sky Bet Ebor Handicap.
Roger Varian's grey was a rare winning favourite in one of the Flat calendar's most notoriously difficult handicaps.
But just as in the Copper Horse Handicap at Ascot on his seasonal return two months ago, the 11-2 favourite proved he was ahead of the assessor - this time holding off a late rally from long-time leader Glencadam Glory, who admirably outran his starting price of 25-1.
Andrea Atzeni had the winner handily-placed early on but reined back as Glencadam Glory took the field along at a decent pace on rain-softened ground.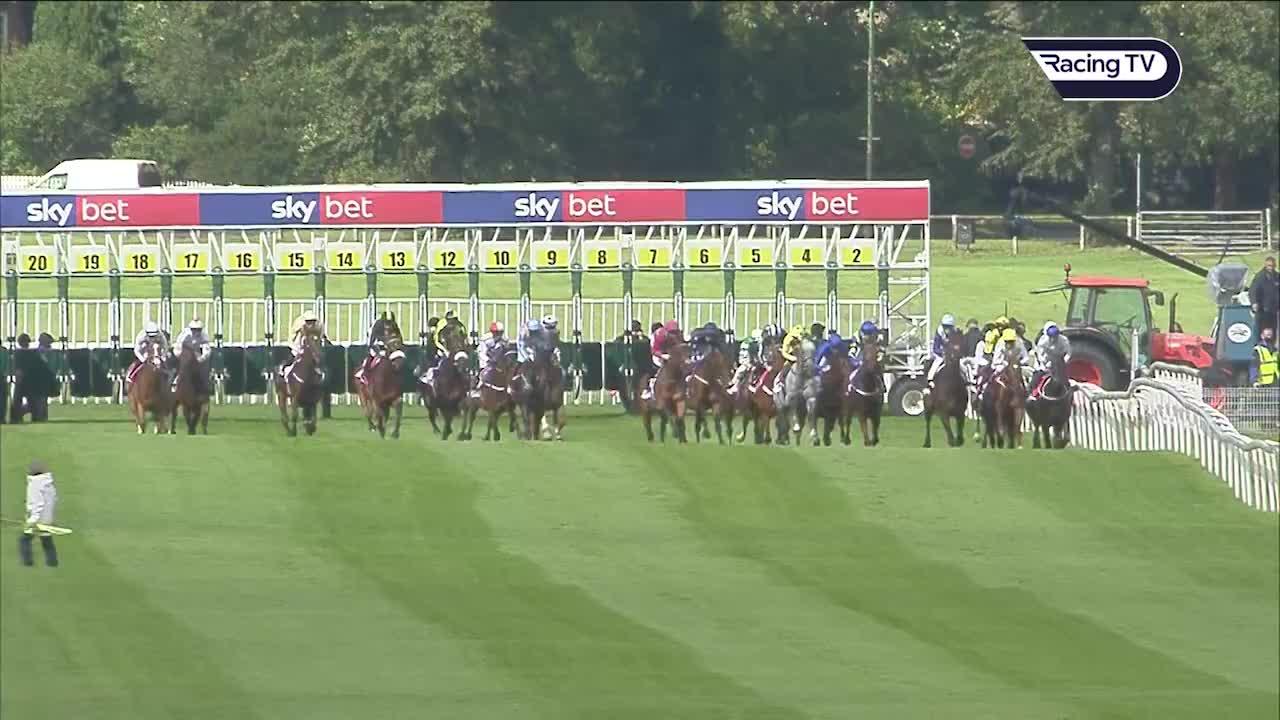 Watch a full replay
Fujaira Prince then hit the front in the final furlong as the field moved towards the stands side, and the six-year-old held on comfortably despite his dwindling advantage, winning by half a length.
There was another length back to Verdana Blue in third, with Monica Sheriff two and a quarter lengths behind in fourth.
Atzeni stressed that great credit must go to Varian for readying Fujaira Prince to win two such competitive handicaps on just the sixth and seventh starts of his career.
"It's a brilliant training performance to keep him sound," he said.
"He's obviously had his issues, and is very lightly-raced. We hope he can stay sound, and we can have a lot of fun with him.
"That was always the plan after Ascot. He was very impressive that day, after having a year off.
"We came into this race very hopeful. (But) it was testing, obviously soft ground and hard work - (so) we didn't go mad.
"But he travelled nicely, and galloped all the way to the line."
Atzeni does not yet appear convinced, however, that Fujaira Prince should head for the Melbourne Cup in November - for which he was quoted at 16-1 by Coral - having won a race which is considered a stepping stone to that event.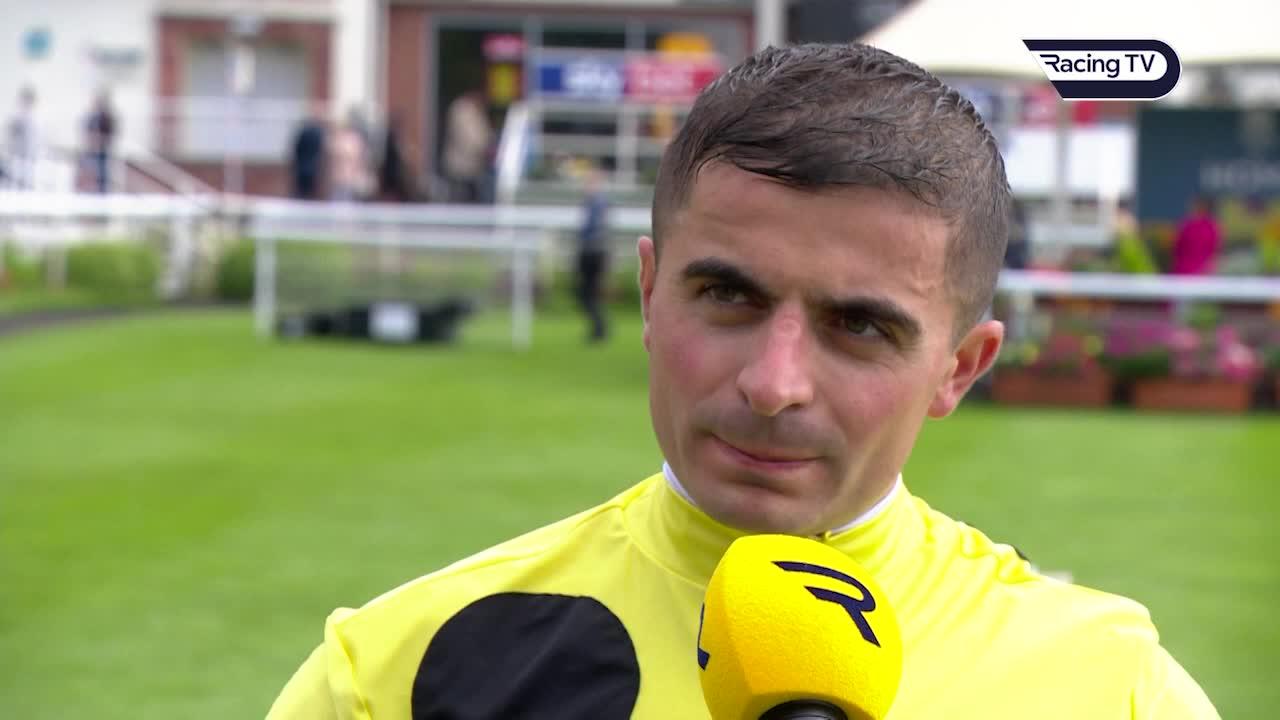 Atzeni gives his verdict to Lydia Hislop
"The Melbourne Cup, I know it's two miles - but you need a horse with speed, and is probably a mile-and-a-half horse really," he added.
"This fella is just an out-and-out galloper, he doesn't do anything fast. Whether he's got that early tactical speed for a Melbourne Cup, I don't know.
"But it's not for me to decide. I'm sure all three of us (owner, trainer and jockey) will make that decision."
Varian said from his Newmarket base: "He is a wonderful horse and I really am grateful to Sheikh Mohammed Obaid because he has been incredibly patient with a horse who has been very delicate to train. When he gives us days like this and the one at Royal Ascot, he is worth every bit of the patience.
"I'm also grateful to the team. This horse has needed nursing and wrapping up. Without the team's hard work he wouldn't have achieved what he has this year.
"The expression 'made of glass' would really apply to this guy. We space his races out and the biggest number of races he has ever had in a season is the three he had last year. We'll try to match that this year, but I'm not sure if he is a Melbourne Cup horse.
"We obviously like the idea, and we'll see what Sheikh Mohammed Obaid wants to do, but I think we could freshen him up and maybe look at the stayers' race on Champions Day. Having said that, you can't take anything for granted with this horse."
Tim Easterby, meanwhile, was proud of the runner-up's effort in defeat.
He said: "He's run a hell of a race. We've been waiting for this all year and then we were a bit windy about whether we were going to get in or not.
"We were lucky to get in and he's run great. We'll look to come back for this again next year."