By Andy Stephens at Cheltenham
Colin Tizzard's mind drifted back more than four decades after Native River and Richard Johnson combined to gallop their rivals into submission in the Timico Cheltenham Gold Cup on Friday.
"I came here and stood in the Red Cross hut at the last fence when I was a 17-year-old farmer and I never dreamt I would have runner here, let alone a runner and a winner," he said. "For me, the Gold Cup is everything in life. I can't believe it. It doesn't get better, does it? It is fantastic."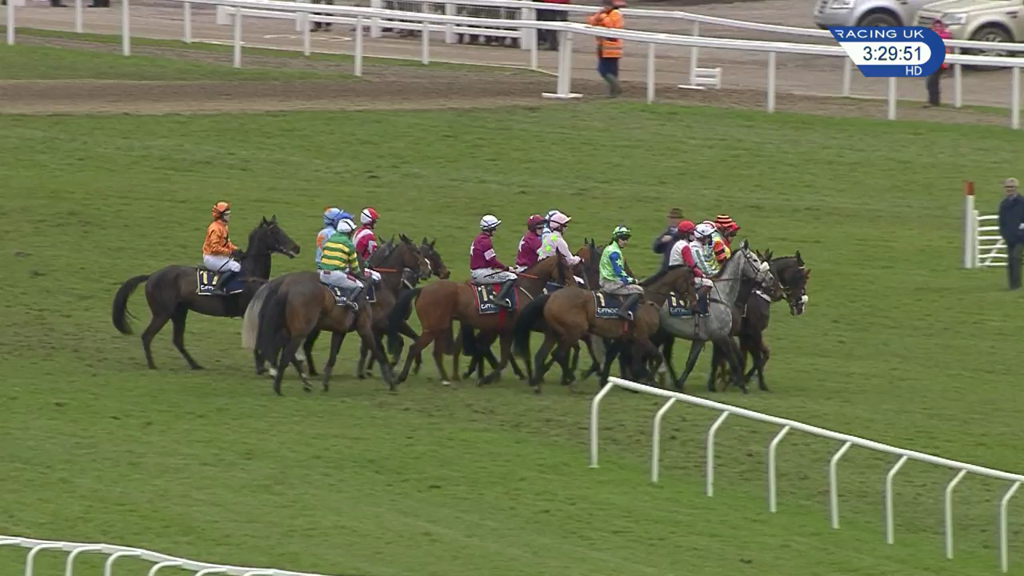 Plenty of water has flowed under the bridge in the intervening 45 years for the trainer-cum-dairy farmer - for many years it was the other way around - and plenty of water has flowed at Cheltenham in recent days as well.
So much, in fact, that this was a rare renewal where the word heavy featured in the going description.
Front-runners had been floundering all week in the squelchy conditions but Johnson was unperturbed and instantly opted for a policy of attack being the best form of defence aboard a horse, sent off at 5-1, whose stamina was assured after victories in a Hennessy Gold Cup and a Welsh Grand National - as well as a third in this race last year and a second in the National Hunt Chase 12 months earlier.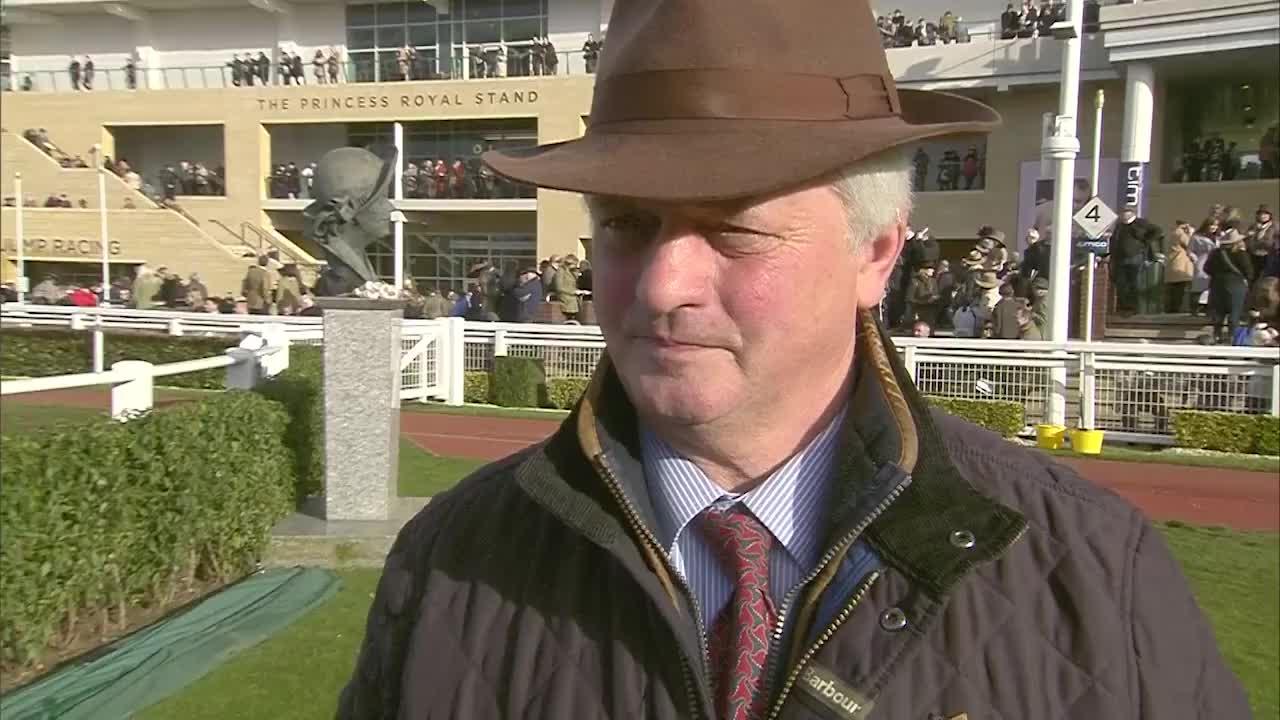 All the while, Might Bite, the 4-1 favourite, stalked him - the pair racing in isolation from the others.
The £650,000 showpiece had been billed as one of the most wide-open for years but, in truth, this pair were the only ones who counted from flagfall.
It made for an absorbing three-and-a-quarter mile game of cat and mouse, reaching a rousing denouement between the last two obstacles when Nico de Boinville pushed Might Bite upsides, possibly even fractionally ahead.
However, Johnson is one of those never-say-die jockeys and Native River is his equine equivalent. As proud owner Garth Broom reflected afterwards "the pair are simply made for each other".
Once in front on the run-in Native River never looked like being collared by his long-time pursuer and he had four and a half lengths in hand at the finish, with the unconsidered Anibale Fly (33-1) running on to be a similar distance back in third.
The stewards took a dim view of just how persuasive the champion jockey was - giving him a seven-day ban and a £6,500 fine for overuse of the whip. And later in the evening they said it would review sanctions for future breaches.
"You could not ask for a better partner - I have not got any brains and I don't think he has too many but he always goes the right way," Johnson said. "I was lucky enough to win this race 18 years ago and it was all a bit of a shock. I want to make sure I enjoy today.
"I was a passenger. He's a fantastic horse to ride. He loves jumping and almost waits for things in front and just does what he has to. I thought we had gone quite steady but sometimes when you are on a good horse it doesn't feel that quick, and I thought I needed to move it on a gear down the back straight and the more I asked from him, the better he jumped.
"From four out onwards he just kept picking up. I could see Might Bite next to me and going to two fences out he looked to be travelling quite well, but I knew Native River is a stayer and I felt we had to try to give him as much to do as possible.
"He answered every call and at the last he was very brave. Up the run-in he just kept going. It was very testing conditions out there - I'm not sure we will see them as testing again, but he's a warrior and it's a pleasure to ride him."
Did Might Bite get past him at one stage? "I don't think he ever headed us, but I could tell he was going nicely and that Nico was not wanting to commit and go on, but I think he was thinking I was going to lead him.
"Might Bite's run a fantastic race and on a different track on a different day in different conditions the result might have been different, but today everything was in our favour. Native River has got a massive heart and just kept finding."
Native River had run just once this season beforehand, when winning a three-runner race at Newbury in February.
It is not the usual Tizzard way - he usually likes to run his horses regularly - but now he has found a Gold Cup-winning formulae he may be unlikely to deviate away from it next term.
Broom suggested he would be keener "on a fuller campaign" next season but do not expect to see the eight-year-old too often.
"He was a good horse today and the chap on him was as good as the horse," Tizzard said. "He was brave and the horse was brave. He kept pushing on. It was poetry.
"Might Bite came there and looked as if he would take us when he liked, but he put in two very good jumps at the last two. I can't believe I've watched him do it.
"It was almost unreal. It is the fourth day here and the Irish have been winning everything and we thought our form isn't as good as everyone else's and then Richard Johnson gives that brave horse that sort of ride and it has paid dividends. It is absolutely brilliant."
The Tizzard operation is on the borders of Dorset and Somerset. It is very much a family affair and Kim, Colin's daughter, said: "This does not happen to us! But it is a magical day and a lot of hard work - it is brilliant."
And his moist-eyed son, Joe, said: "In all fairness, it was the right two in the right place all the way.
"It looked like Might Bite was going to outclass Native River maybe, but he dug deep and he's a tough horse. It's unbelievable. All credit to Dickie, he set the fractions. This is massive."