Tom Marquand acknowledges that a bid to be crowned champion jockey this year is at the back of his mind but admits it will take some doing as the 2023 Flat turf season draws closer.
The 24-year-old has partnered over 100 winners in each of his last five years in the saddle, including a whopping 176 turf and all-weather tally in 2021, while last year saw a greater accent on quality over quantity with three Group One triumphs and a third place in the title race, level with his wife Hollie Doyle on 91 wins.
Runaway champion William Buick will bid to follow up his title success once again this year, while three-time title-holder Oisin Murphy - deposed by Buick as champion jockey last term – returns next month following a 14-month ban.
"Once you are riding that amount of winners per year or per season, champion jockey is something that you are always going to want to try to go down with when you are done," said Marquand.
"So definitely champion jockey is something I'd like to do. It will be hard, but Will, to be honest, was insane last year.
"It was incredible what he did. He literally gapped us straight away.
"Before that, in the previous two years, I was in the hunt until mid-August and then they stretched away. I was always within 10 or 15 winners, but last year it was game over early."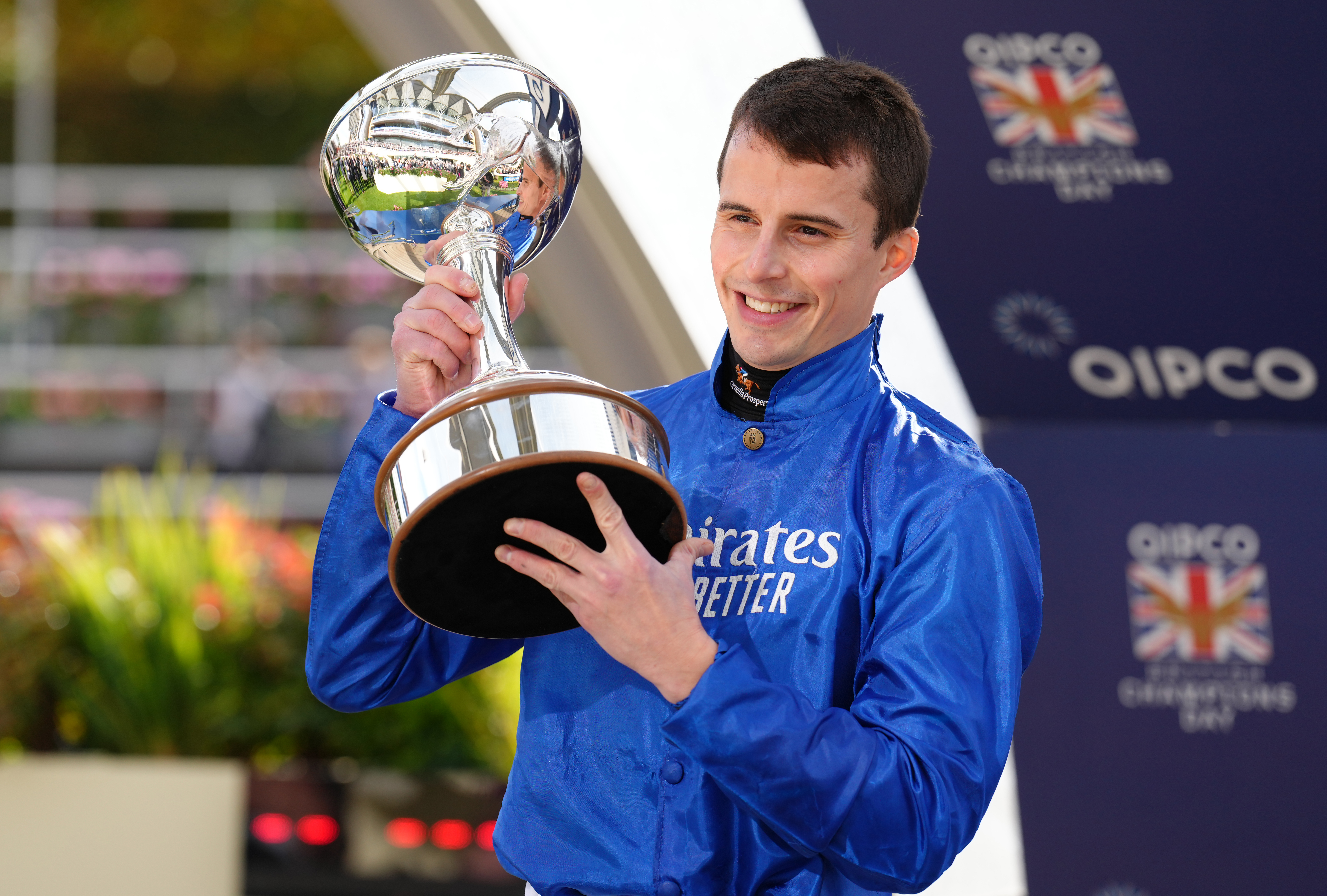 The odds are against it, this season at least. Sky Bet offer 14-1 for Marquand, who was champion apprentice in 2015, to take the title.
He has the utmost respect for the 1-2 favourite, however, insisting 34-year-old Buick will be tough to stop as he goes for his second crown.
"To be fair to Will, he is Godolphin's stable jockey – he doesn't need to do it (go everywhere and ride everything). But it is something he wants to do and he has just shown he can drop his head and run, and do everything right," added the Classic-winning rider.
"Take a kid like (apprentice) Billy Loughnane, who is just starting out. You just go, 'This is William Buick. This is what he does', and he is never going to see anything that he shouldn't do. He sets the example."
Marquand admits he gets on well with the Norwegian-born rider, yet treats him with a due deference accorded to senior jockeys.
"I probably didn't have too much to do with Will until a couple of years ago when we started travelling a bit, going to Hong Kong and stuff. He is probably that generation above me a little bit. You've got him, James Doyle, that crowd," said Marquand.
"There are now two rows below me already – and I'm still only 24. You have Billy as one of the youngest ones, then you have Benoit (de la Sayette) and Harry Davies just below. It moves on quick.
"But Will has always been that bracket above. It is a generational thing, even though in racing there are many generations within the weighing room."
Disarmingly grounded, still conveying a sheen of wonderment at being in high demand and enjoying plum rides for William Haggas, Roger Varian and other top yards, Marquand is fully aware of the grind and high standards required to reach his goal. Buick sets an increasingly high bar.
"Everybody in the weighing room has tremendous respect for Will," Marquand added.
"I am one of the first ones to want to beat him, but you just commend people for their hard work when they do it that way."
My Prospero firing 2023 dreams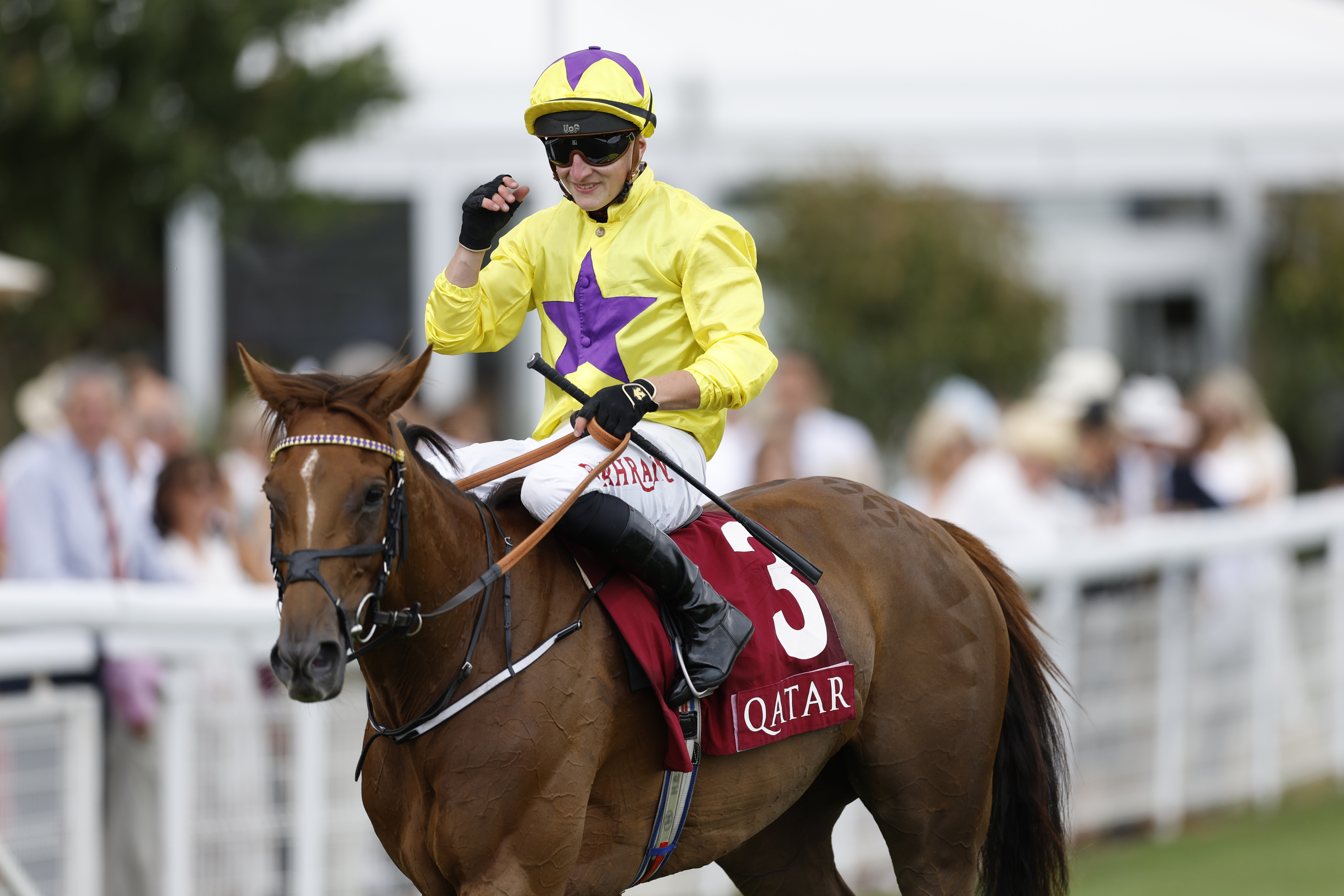 One moderate horse after another is announced to less than a handful of die-hards at this Wolverhampton fixture in mid-January, runners circling wearily around the parade ring replete with its bank of shovelled snow.
Marquand stands outside the weighing room on a bitterly cold January afternoon ahead of the first of his three rides - a 61-rated 25/1 chance in an extended nine-furlong handicap - while he twice finishes runner-up later on in similarly mediocre contests.
On a bleak, raw afternoon such as this, it is only right to look to sunnier days and try to turn nuggets of negative into pebbles of positivity. Or in his case, boulders of belief, particularly in the Haggas horses.
Far from despondent, Marquand still cannot quite believe his luck.
"Quite a lot excites me to be honest," he says, eyes sparkling and voice rising with anticipation.
"I went into the yard earlier in the month for the first time since coming back and you are probably almost guilty about forgetting some horses, because you get excited about others, and then you remember you've got yet another good one there."
The softly-spoken, considered Haggas, who handled top-class colt Baaeed so brilliantly last term, does not have that big gun to fire now that his former champion has gone to stud. There are still some powerful bullets in the barrel, however.
Marquand explained: "To be honest, we have a really strong-looking team going into this year.
"The two that probably stand out the most, just because of the way their season went, are My Prospero and Maljoom."
My Prospero was unfortunate not to have won all of his five starts last season, being touched off in the St James's Palace Stakes and on his return to Ascot in the Champion Stakes.
Maljoom won the German Guineas before suffering all sorts of trouble in running in the St James's Palace under the unfortunate Cieren Fallon, going down just half a length to Coroebus.
"They are both Group One horses that didn't get their Group One on their cards for various different reasons," said Marquand. "It was unfortunate, but they are two extremely exciting horses.
"I saw My Prospero and he looks an absolute monster. He looks gorgeous and he's strengthened as well.
"The Champion Stakes was rated the second-highest race in the world and he was beaten half a length. To be honest, I thought things didn't really go our way with the way the race set up, so it really poses the question of what might be to come with him.
"Maljoom, as well, had a pretty torrid time. He was unlucky at Ascot after winning the German Guineas. He then got sick and had a bad run at it, basically. He is one to look forward to, definitely."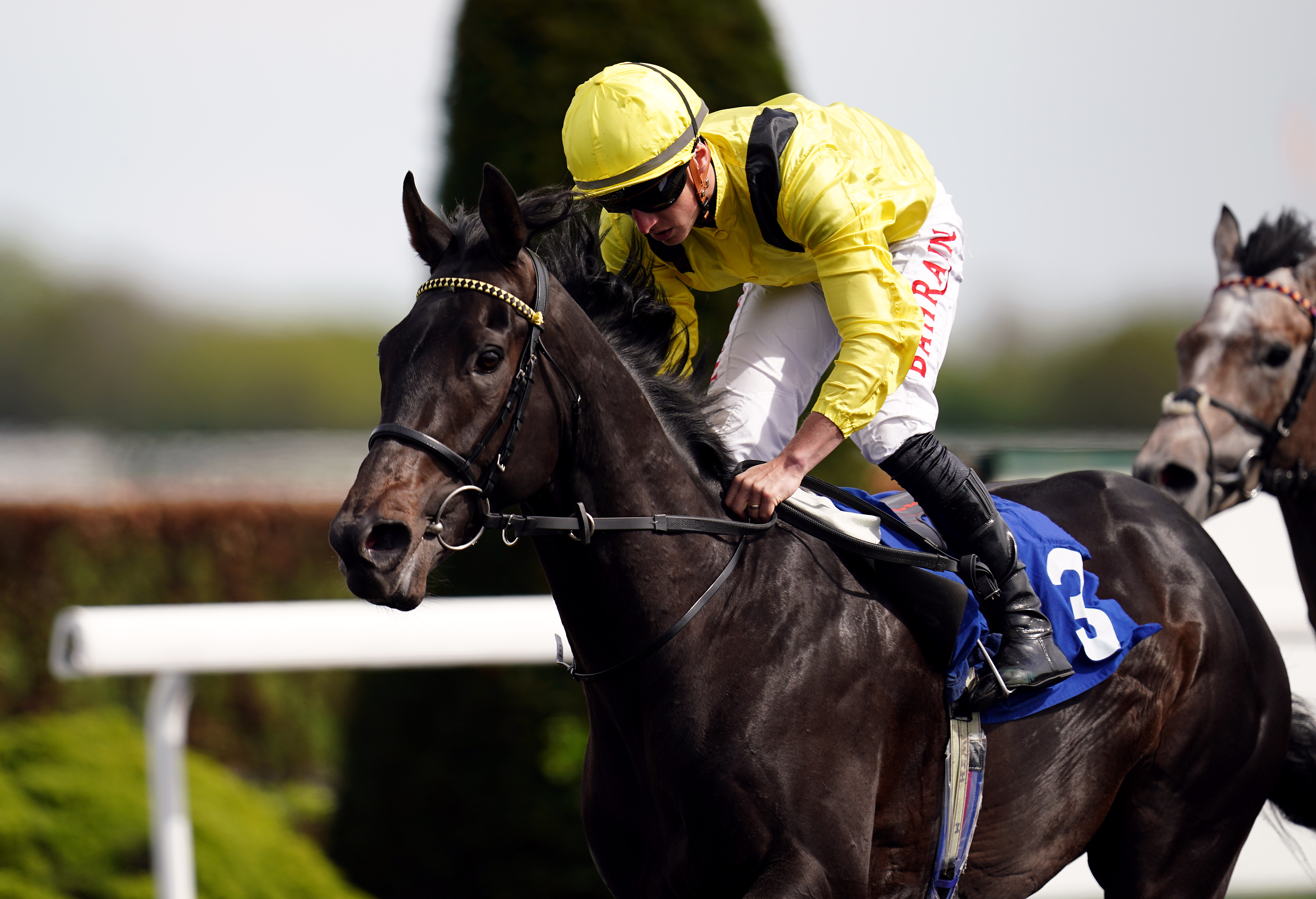 Marquand feels he is in the best possible place, riding for a man who is effusive in his praise and slow to chide.
"It has been a nice relationship, even away from the trainer-jockey side," said Marquand of the Newmarket handler.
"I'm lucky to have found someone who looks after me and treats me well.
"I think when you are young as well, it is so important because, realistically, even if you've had a bit of success, you are still trying to mould your career the right way.
"How many jockeys at 23 or 24 had a career and by the time they are 26 or 27 it's gone? There's a lot.
"To have someone like that… and it is not just him, it is Maureen (Haggas' wife and assistant) and the lads at home, and the travelling lads.
"I don't know, but for whatever reason, they have created a proper team. Everyone is invested. It is not like, 'Oh we just work for him and we just do our job, and that's it. Everybody is in for the long haul."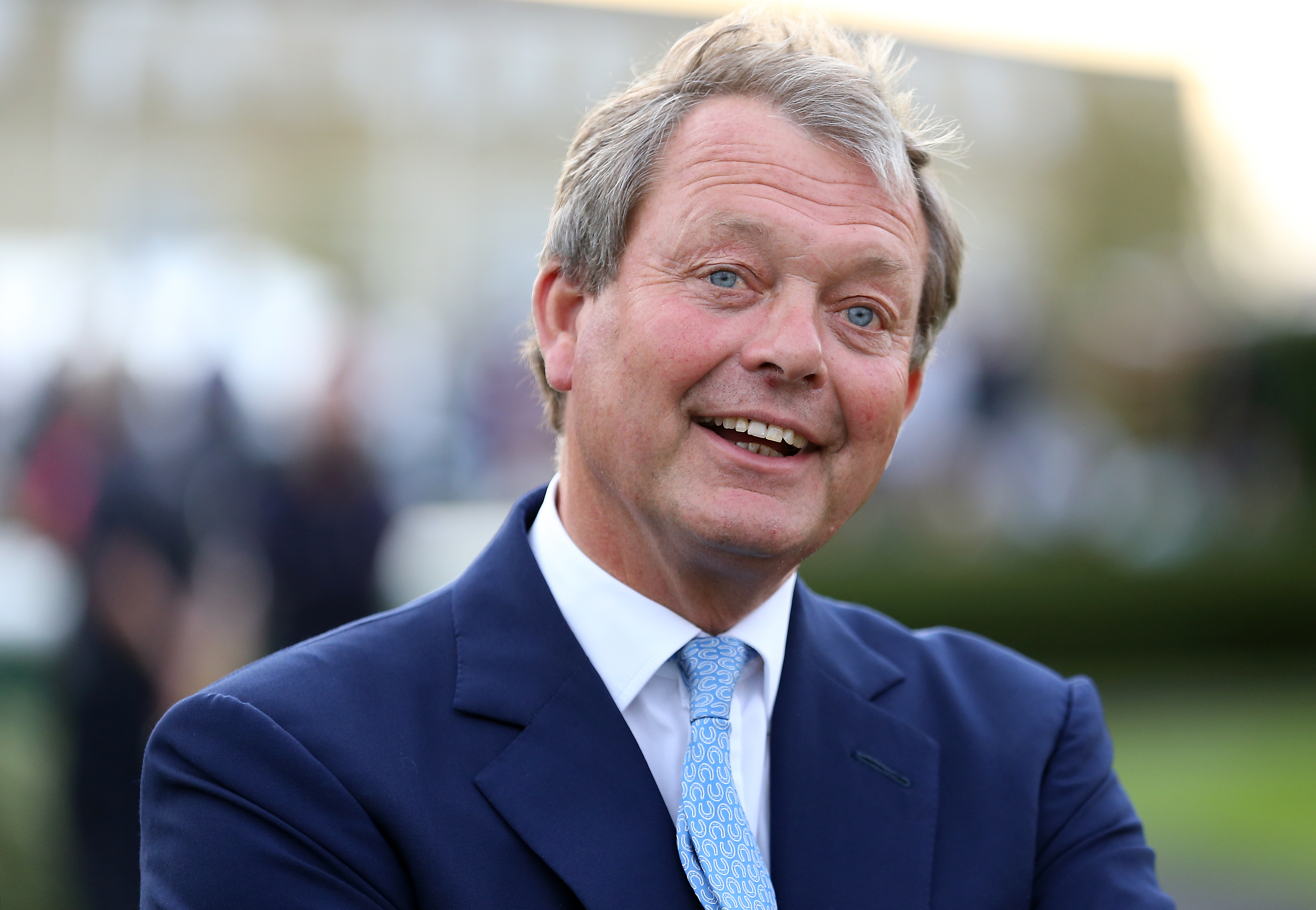 In a stark reminder that this often beautiful sport can sometimes be equally brutal, Doyle suffered a broken elbow in a fall at Wolverhampton a couple of weeks ago. There is no timescale for her return to the saddle.
Yet if ever there was an old head on young shoulders, it belongs to her husband.
Grateful for the career he has and the good friends he works for, Marquand is appreciative and pragmatic.
"It is humbling," he adds. "When stuff like that happens, nothing is a given.
"You are not going to wake up tomorrow morning and go and get on a Group One horse or anything like that – you might not be able to get up to ride a Group One horse, even if you have found it.
"It is racing. It is all sport. So it is pretty easy to keep it all in perspective, to be honest."
LAST CHANCE! Enjoy a free one month trial of Racing TV – the only channel showing every race live from the Cheltenham Festival! Watch every race live from all the meetings that matter across Britain and Ireland including the Dublin Racing Festival. Click above to start yours now
.