Aberama Gold ploughed through the Goodwood mud to win the Coral Stewards' Cup for David O'Meara and Andrea Atzeni.
It proved to be the final race of the meeting, with the last three races - due to take place around a bend - abandoned because of unsafe ground,
Having joined O'Meara following former trainer Keith Dalgleish's retirement, Aberama Gold was winning his second big prize within a week having also triumphed at York last Saturday.
The six-year-old was a Listed winner at his peak for Dalgleish but had fallen down the handicap last season and O'Meara is reaping the rewards now.
The victory capped a fine week for Atzeni who won the Richmond Stakes on Vandeek and only recently announced his intention to take up a six-month contract in Hong Kong later this month.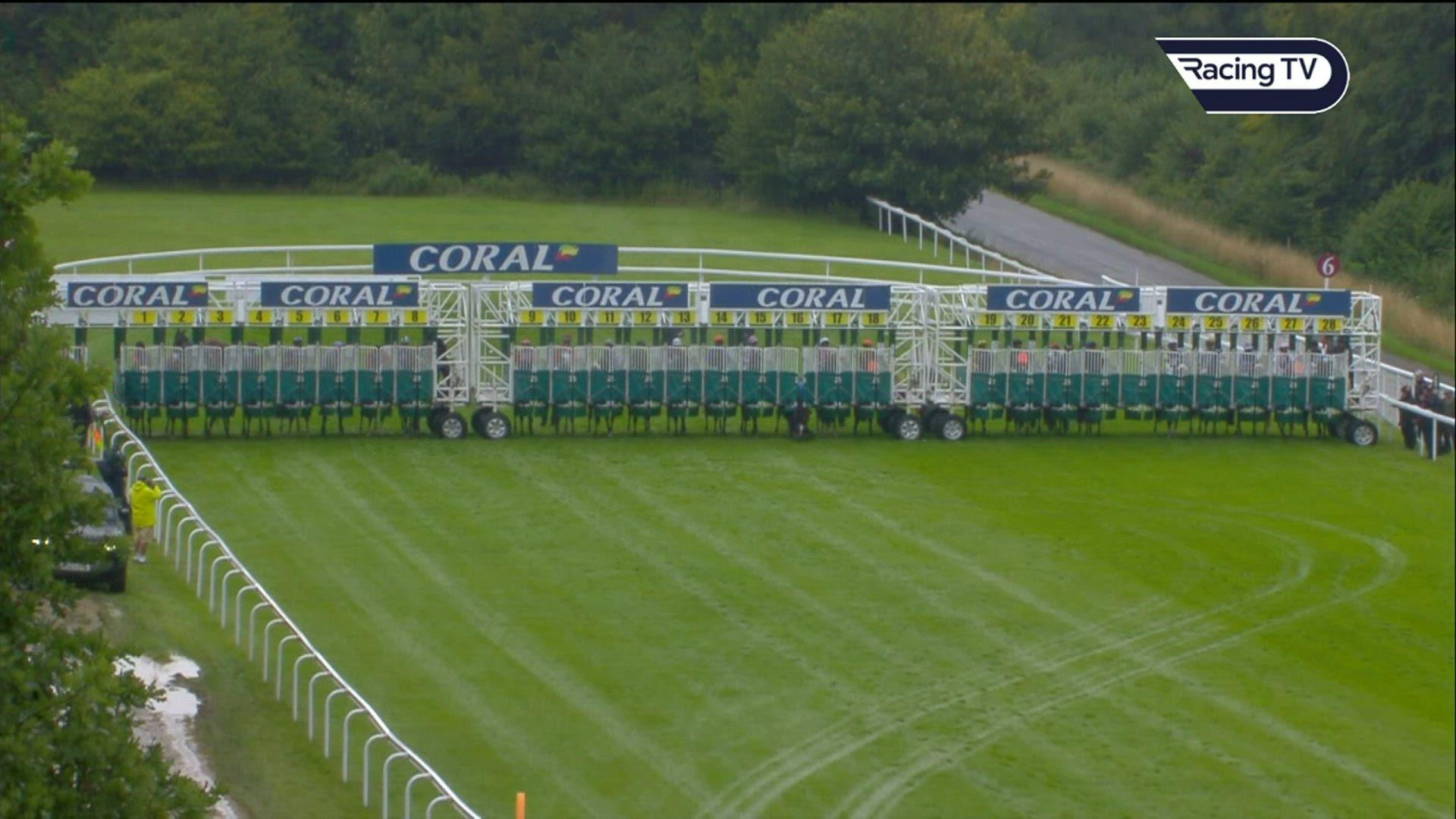 Aberama Gold was always travelling well in the middle group with Mr Wagyu and having seen off his fellow northern raider, it was Apollo One who emerged as the only danger.
The 2021 Ayr Gold Cup winner Bielsa was third with Mr Wagyu fading into fourth.
With the 27 runners spread across the track, David O'Meara's six-year-old saw his race out strongly to score by three quarters of a length. Wokingham runner-up Apollo One (10/1) filled the same position, a length and a half ahead of Bielsa (12/1) in third. Mr Wagyu (14/1) kept on for fourth.
Atzeni, who will move to Hong Kong later this year, said: "It was straightforward, the only thing was the loose horse [Rumstar], which tried to go under the gate and unseated his jockey [Rhys Clutterbuck]. The horse drawn in 14, Mr Wagyu, is a forward-going horse and I wanted to use him as a target. When the ground is that deep you never know how much your horse will find until you ask them. When I let him down he kept going. It's very deep and near the line it's very hard work."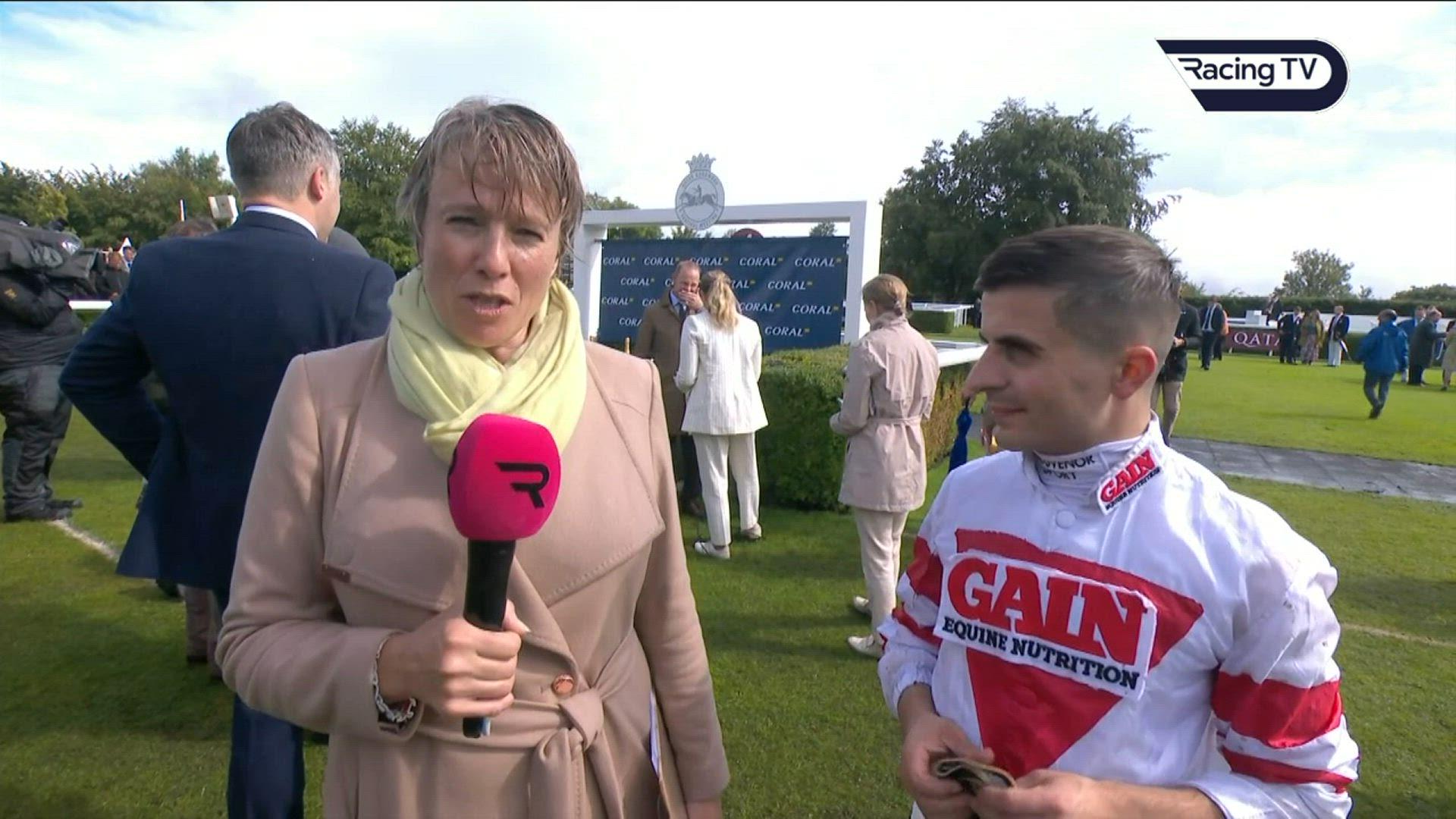 Assessing riding in Britain, Atzeni said: "That is what makes this country such a unique place to ride, because you can get any ground and every track is different. I will miss that because in Hong Kong there are just two tracks at Sha Tin and Happy Valley, where they race every Wednesday and Saturday.
"We are very lucky here. I have been lucky enough to ride all around the world, and I think this is the best racing in the world, putting aside prize money and everything that's behind that. Some of the best horses are here, the best jockeys. I will miss it. You have to adapt to all the tracks and different types of ground, but I have been happy riding here."
On his Goodwood memories, he said: "It has to be Stradivarius winning two Goodwood Cups. I had a four-timer in 2017 when Expert Eye won the Vintage Stakes, Breton Rock won the Lennox Stakes, Stradivarius won the Cup and I also picked up a handicap. That was a special day."
O'Meara said: "Owner Evan Sutherland said Aberama Gold would handle the ground better than most, and he was right. I watched it inside and I saw it very clearly really. The loose horse was a bit of a concern early doors, but late on might have been a bit of a help.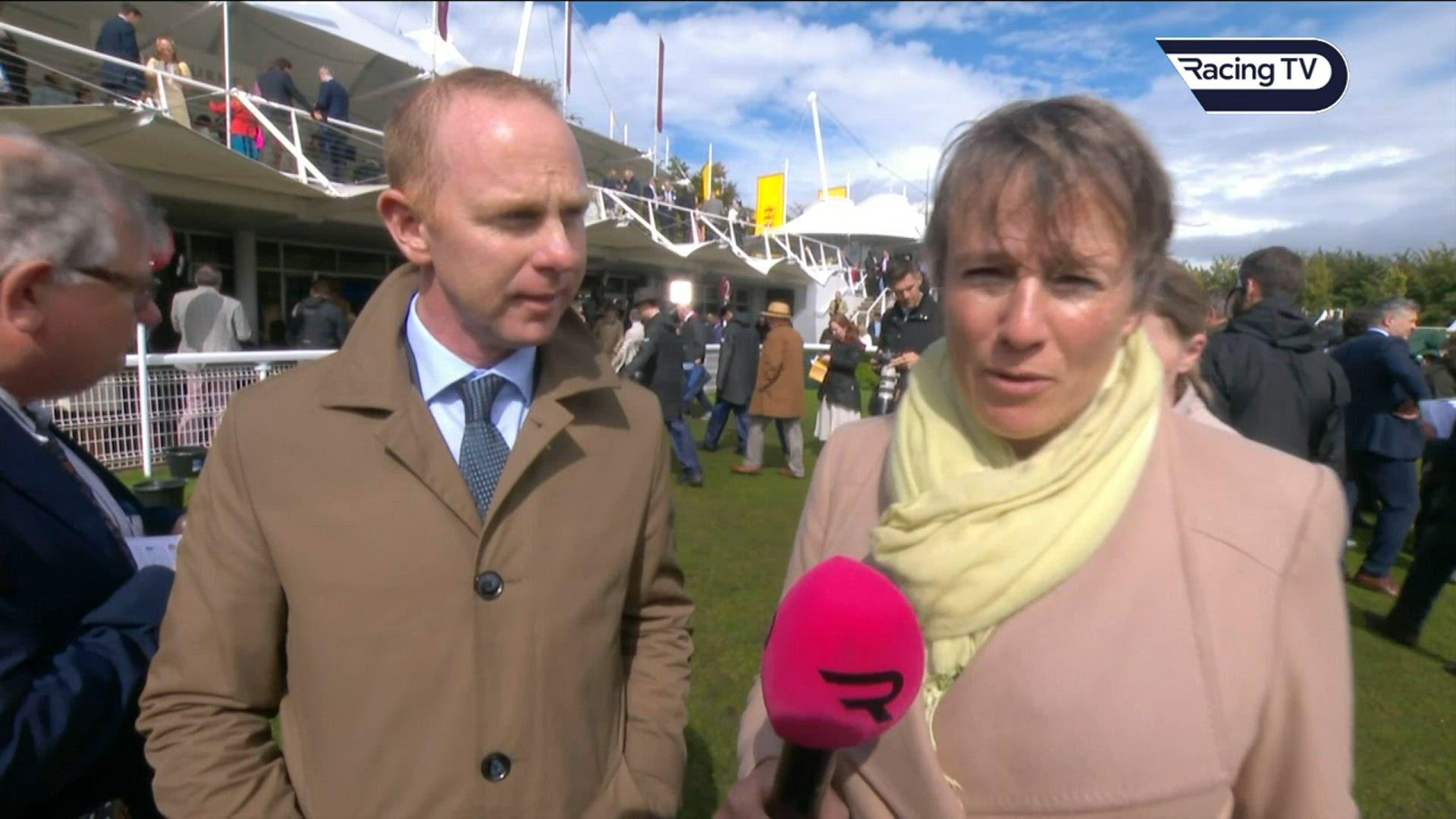 "It was very straightforward. Andrea said the horse travelled beautifully for him, you could keep filling him when those around him were coming off the bridle. For a big heritage handicap like that, Andrea described it as going pretty easily.
"I have inherited a very good horse off Keith Dalgleish [who retired]. It is his third start for me know and I can't take a great deal of credit for him. His owner and former trainer know him far better than I do, but I am lucky enough to have him today. We are going to miss Keith. He will be a loss to Scottish racing and it could just have easily been him standing here.
"The Ayr Gold Cup will be a good target for Aberama Gold and between now and then I am not certain as it is seven weeks to Ayr. I will speak to Evan as he is very good at figuring out where he likes to campaign his horses.
"This is one of the most valuable handicaps in the calendar, £250,000 total purse today and I think the same as the Balmoral. Brilliant, isn't it!"
Richard Kingscote said of Apollo One: "It is frustrating to be second again, but he has run with a huge amount of credit every time, and he's not really doing anything wrong. It just turns out that we didn't really have anything to give us a lead our side. He has had to do it the hard way, bowling over to a bit of company the whole finish.
"It is a bit frustrating that he is finishing second and that the handicapper doesn't particularly help him either. But he deserves to be winning one of these big pots. There were a few times in the last couple of furlongs I thought, 'OK, we will go and win'. But we just weren't able to quite peg it back. I think a lead does really help him and we haven't had that the last twice, which has been a bit annoying."
Mr Wagyu's trainer John Quinn said: "We are delighted with him. Absolutely delighted. His run shows that he is back in form and will win a good race soon. Jason [Hart] said that he coped with the ground, it was very, very soft, but he coped with it. We are very pleased with him. He could go for Bold Lad at the Curragh, in which he was just beaten last year – he's a course winner, so we are thinking about the Curragh."
Remainder of meeting abandoned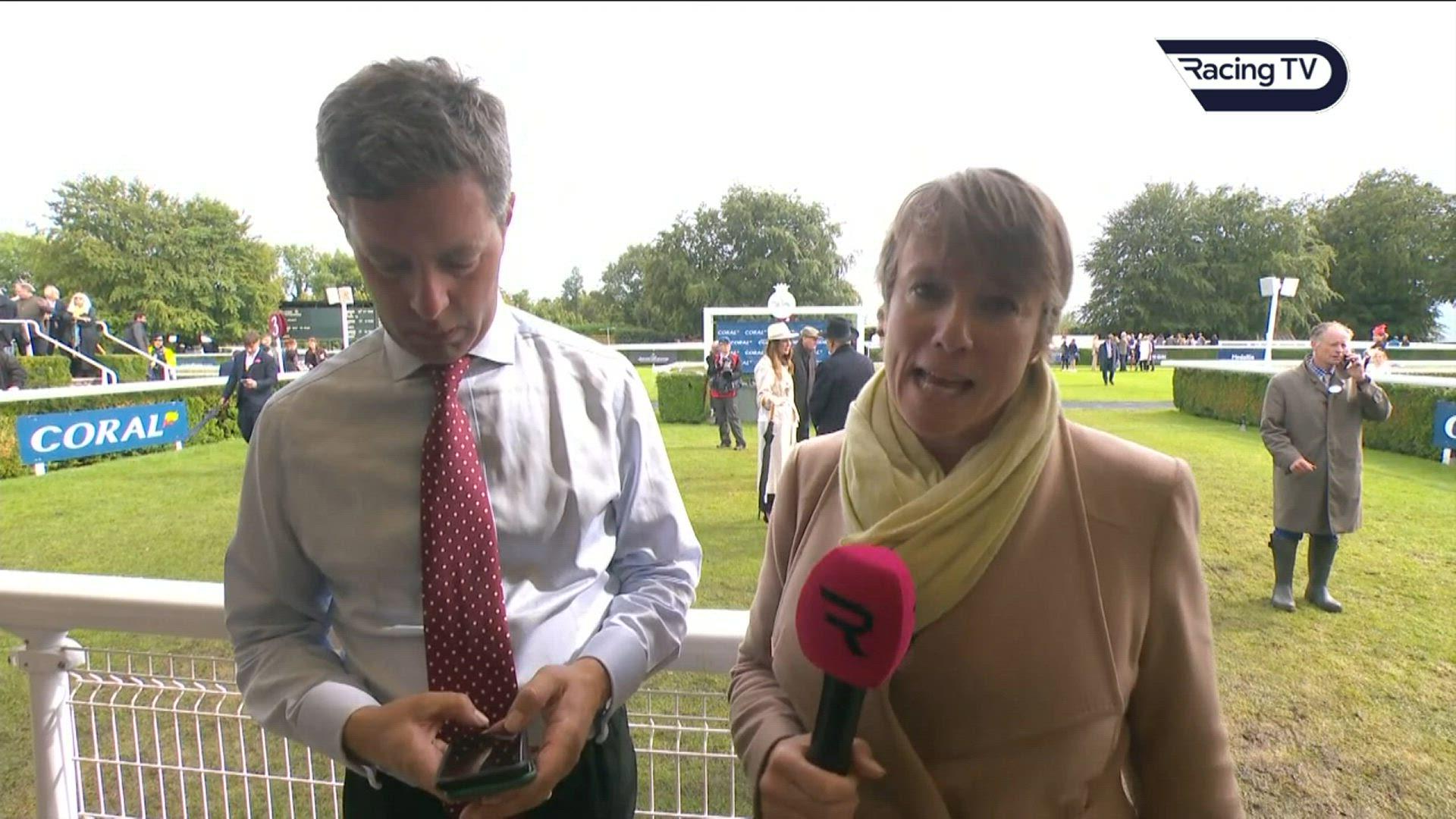 The final three races on Saturday's Goodwood card were abandoned after the track failed an inspection.
Following the Coral Stewards' Cup at 3.35pm, a deputation of officials, trainers and jockeys went out to check conditions, with attention focused on the bend into the home straight.
The Lillie Langtry Stakes, run at 3pm, took place in a torrential downpour and some jockeys raised concerns about the state of the going on the round course.
As the Stewards' Cup took place on the straight course there was no issue there, but all the remaining races were to be run around a bend.
Ed Arkell, Goodwood's director of racing, told Racing TV: "The jockeys expressed concern after the Lillie Langtry Stakes that there were some areas on the bend that they weren't happy about.
"They were happy to race on the straight course, hence we ran the Stewards' Cup and then after that we've gone out to have a look and see what state the bends are in.
"There is an area of false ground on the bottom bend and unfortunately we are unable to get around it. All three of the remaining races come round the bottom bend.
"We were happy that the Stewards' Cup was fine, the issue was on the round course, not the straight course."
The cancellation of the final three races brought a premature end to the five-day Qatar Goodwood Festival fixture.
Arkell added: "Obviously none of us want to end the meeting like this, it has been a very challenging week and I'd just like to thank my groundstaff."
Win a Table for four in the Premier Lounge at Sandown on the Sky Bet Sunday Series fixture in August! Hurry - entries close on Monday!Click here to enter.