Welcome back to the Road To Cheltenham, which plots its path through an arid and unfamiliar landscape that is the Covid-dictated environment of racing in Britain and Ireland. It is my fervent hope that this column – and the accompanying Racing TV series with Ruby Walsh – can help to bring you, the sport's vital fans, closer to the action at a time when you might feel so distanced. Pun intended.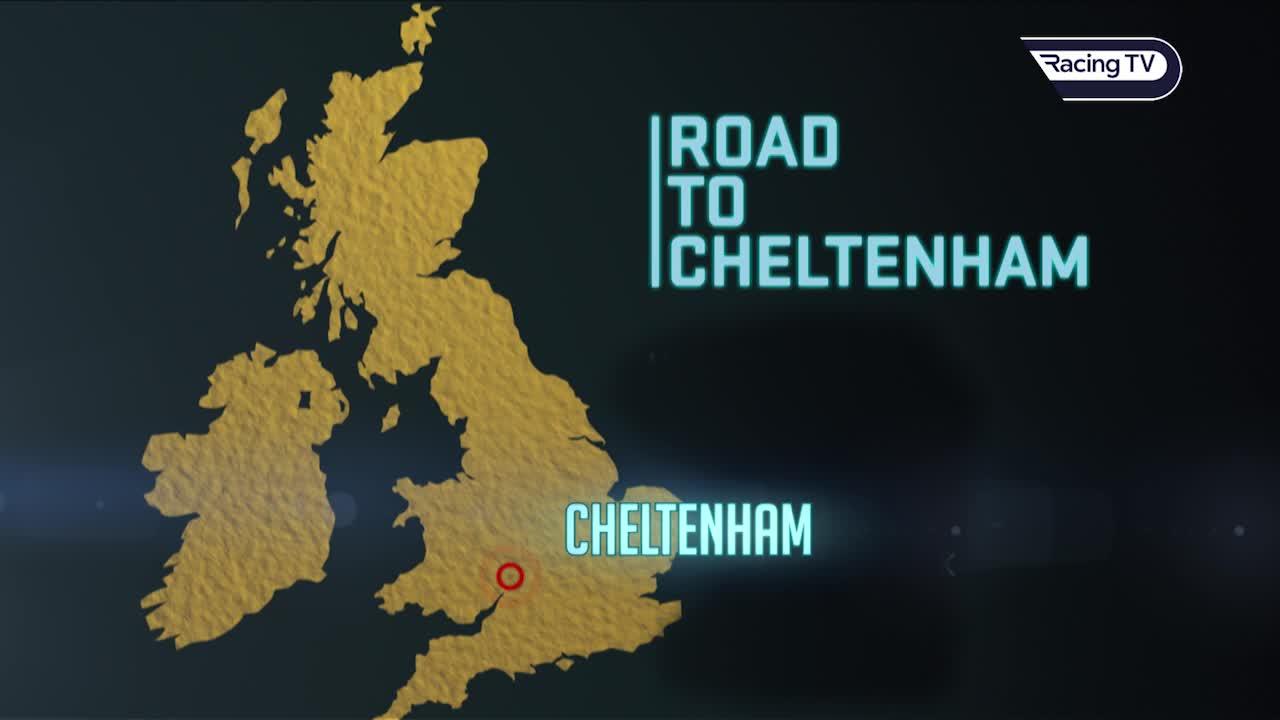 Watch the first show in the new series of Road To Cheltenham!
We'll be doing our best every week to inform and include you, so please send your views via email (studio @ racingtv.com) or on Twitter to @RacingTV or even directly to me @LydiaHislop.
We want to hear your thoughts on the developing strands of this season's jumping narrative. (By which I mean the good stuff: interesting and unusual thoughts and analysis. Strictly no after-timing. That's a different show.)
With that established, let's remind ourselves that a Grade Two mares' chase replaces the rating-restricted novices' event at this season's Festival. I'm sure we'll discuss the tension between valuable incentivisation and further dilution as the weeks go by...
In the meantime, let's get on with the first edition which tackles three championship races plus the novice-chasing division.
---
Betway Queen Mother Champion Chase
The defections of Rouge Vif and Forest Bihan, combined with a timorous display from Defi Du Seuil and extremely testing ground by the Sunday of Cheltenham's November meeting, meant the Shloer Chase didn't turn out to be the star-studded clash promised at declarations. Nonetheless, there remains so much to like about the victorious Put The Kettle On.
As a 20-1 winner of the Arkle, it's too easy to assume she was flattered – as indeed the ante-post market did prior to oscillating wildly in the other direction, halving her Champion Chase price to 8-1 in the wake of this success. Yet if you care to replay her victory last March, you'll be obliged to concede it was no fluke.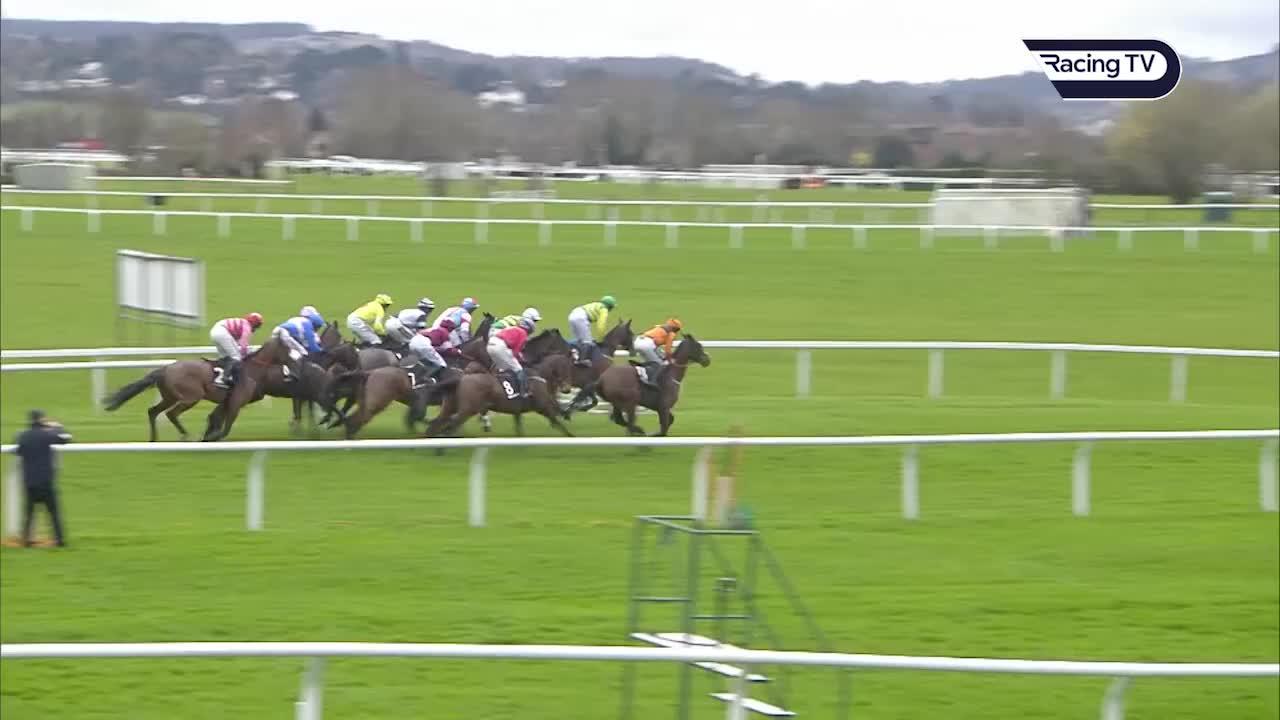 Watch the replay of Put The Kettle On's victory in the 2020 Arkle Chase
Always prominent in a strongly-run contest, she jumped neatly – her quick jump at the second last a particular joy to behold – and found plenty when challenged by Fakir D'Oudairies on the run-in. Back in third, patiently-ridden Rouge Vif was well placed, given how the race unfolded, but he was simply unable to get involved.
Rouge Vif has since returned to two miles of Cheltenham's Old Course last month and produced a career best, toying with a debut mark of 156 and triumphing over a steadfast bunch of handicappers by seven-and-a-half lengths. His rate of improvement is thus easier to quantify than the mare's – if, indeed, she has at all – but I'm inclined to take her very seriously.
It's that jumping, you see. As rider Aidan Coleman said, it's "exceptional". He also acknowledged that, on Sunday, it wasn't as snappy as it can be and, as soon as the third fence, he had felt the need to move wide in search of less gluey ground. He even confessed to privately bargaining with himself to settle for giving her "the best possible experience" in conditions he felt were against her.
Aidan Coleman talks to Racing TV after Sunday's victory
But she still managed courageously to triumph, thanks to her ability and elemental technique, her rider's reaction to the conditions and her main rival's uncontainable haste. She's a stealthy assassin while racing; in the preliminaries and when ridden out at home, she's tigerish.
Duc Des Genievres may have it the other way round. He was debuting for Paul Nicholls in the Shloer and despite an operation to correct his breathing, his usual tongue-tie, a first-time hood and all of Harry Cobden's strength, he couldn't wait to get the whole thing over with.
Despite pulling his way into a long lead and getting the fourth last all wrong (albeit determinedly finding a leg), the grey was only worn down by Put The Kettle On inside the final half-furlong. Understandably tired, it might have helped his cause had he not momentarily made for the stable exit at the foot of the hill.
Many have interpreted this performance as a positive indicator for the Duc's season ahead in new hands. Owner Jared Sullivan has opted to relocate his entire string to Britain and renew ties with Nicholls – who provided him significant past success via Silviniaco Conti, Zarkandar and Sanctuaire – by shifting a clutch of manifest talents out of Willie Mullins' yard. These also include the mares Laurina, Stormy Ireland, Dolcita and Eglantine Du Seuil.
Compared with last season, when the Duc failed to match – let alone build upon – his 2019 Arkle success, this was undoubtedly a perkier display. Even his best effort from last term – second to Bun Doran in Kempton's Desert Orchid Chase – reads better on paper than it stacked up in practice, because he was well positioned in a steadily-run race. As a result of this dull recent form, the Duc was the only runner unburdened by a 6lb penalty on Sunday.
However, the degree to which he insisted on running rampant was unnerving. I don't think it's a given that such enthusiasm can be curbed, at least not without betraying – much like Cobden from the second last – that it's not disguising much underneath (or, at least, not enough for this level). This is not some raw novice, after all. This was a Festival winner having his 11th chase start.
More concerning, of course, was the behaviour of Defi Du Seuil. You'll recall that in March, following an unbeaten sequence in last term's Shloer, Tingle Creek and Clarence House, he appeared to have been handed the Champion Chase boxed and gift-wrapped following the late withdrawals of both the reigning champion Altior and Chacun Pour Soi.
In actuality, he never even threatened to get competitive – racing lethargically under defensive tactics long before the front-running Politologue dismantled his rivals from the approach to three out. Jockey Barry Geraghty later told the stewards what was evident (but is nonetheless good to have on record for those for whom it was not): that Defi Du Seuil was "never travelling".
There were echoes of this let-down from the outset last Sunday when Richard Johnson – riding the horse on whom he won the 2017 Triumph for the first time since May 2019 in Punchestown – adopted a similar racing position.
If anything, Defi was worse: jumping the first big and scared, landing jarringly on all fours and stumbling, then remaining too anxiously upright at the next two obstacles. He warmed up but still spent too much time in the air and was tired when pulled up before the last.
There was clearly something bothering him that Philip Hobbs knows he must, if he can, find and resolve. Of course, his trainer has raised this horse from the ashes of his career once before, when he completely lost his mojo as a second-season hurdler. Can he repeat the trick, three seasons later?
Riders Onthe Storm finished tailed off in the Shloer – after being keen himself, jumping right, hitting four out and weakening from the next. There are now three items of evidence to indicate, even if this was an inadequate trip, that Cheltenham is not his bag.
To place the victory of Put The Kettle On in some context, she still needs to improve in the region of 10lb (bearing in mind her 7lb mares' allowance) to land a blow on this division's standard-setters – namely, Altior or Chacun Pour Soi or even Politologue, depending on how up-to-date you like your touchstone to be.
Reluctant though I am again to be sucked down the rabbit-hole of conflicting noise that accompanies mere mention of Altior, it's an undeniable fact that he will be comfortably in the veteran stage at the age of 11 next year and sadly missed his attempt on a hat-trick of Champion Chases and five straight Festival successes due to lameness last March.
That setback was the denouement in a tumultuous plot that began with him stepping up in trip, losing his unbeaten record over obstacles and missing his putative King George target prior to returning seemingly resurgent at Newbury – but beating rivals, in Sceau Royal and Dynamite Dollars, whom Politologue would go on to trounce by further at Cheltenham.
This narrative has hardened into conflicting legends in the minds of everyone involved or watching on. Depending on your own personal shibboleth, you will 'blame' trainer Nicky Henderson, jockey Nico de Boinville or else the fake-news media for the self-evidently ludicrous idea that a top-class horse should be asked to try a new trip and/or race against another top-class horse in November.
The champion trainer has long since established his position: he loudly blames himself. "The start of last season was a complete disaster and, ever since, I've said we shouldn't have run," he repeated on Tuesday. "The ground was diabolical and you did not need that head-to-head on the first run of the season. It bottomed Altior and I don't think it did Cyrname a lot of good for a while, but hopefully they're both back – and back where they belong."
The truth is, doubtless, more complicated than that. It usually is. For what it's worth, my reading is that Ascot was indeed a miscalculation but not exactly in the way Henderson tells it. I think he gravely underestimated Cyrname and the repercussions frightened him off his intended path. Conversely, I think Altior's apparent Betfair Game Spirit Chase redemption didn't actually verify that his original campaign was misguided.
It's unlikely any of this will be proved or disproved definitively – that's racing! – apart from that last bit, if Altior proves capable of winning a third Champion Chase. He may get the opportunity because we've all seen he was already forward enough to be bustled along to keep pace with a cruising Epatante at the Newbury gallops morning on Tuesday. A return in the Tingle Creek, a fortnight on Saturday, is earmarked.
"He loves his jumping and, if you'd have seen him [schooling at home] on Thursday, it was terrifying," Henderson reported. "He just jumped five fences and it was frightening. He's so quick and Nico might enjoy it, but I certainly don't! He's just brilliant and it [jumping] lights his fire."
Significant others entered in that Sandown Grade One include Politologue – crowned in Altior's absence at Cheltenham but previously beaten three times by him – and his stablemate Greaneteen, fourth in last term's Grand Annual and who snugly accounted for a fair field assembled for the Haldon Gold Cup off a mark of 151 on his seasonal debut.
Neither Put The Kettle On nor Chacun Pour Soi are entered. Prior to the Arkle, Henry de Bromhead put the mare away after winning at Cheltenham's November meeting because she'd already garnered extensive summer-jumping experience. Contrastingly, her trainer indicated in his most recent At The Races stable tour that "she's had a good summer break this time, so we might well kick on through the winter with her".
Willie Mullins told sportinglife.com that Chacun Pour Soi "will probably run at Christmas" at Leopardstown and then contest the Dublin Racing Festival, but that "the whole focus" of his season will be getting him to Cheltenham for the Champion Chase.
"He was just a shade unlucky to get a foot injury on the morning of the race," Mullins said, reflecting on the horse's 11th-hour withdrawal from that contest last term. "He could go up in trip, but he's able to do it at two miles and I'll be happy to keep him there. It's nice to have a potential Champion Chaser in the yard."
Chacun Pour Soi was this column's confident tip for the Queen Mum last season, but the record shows this eight-year-old has been housed with Mullins since December 2016 and yet has made it to the racecourse just five times. He made his debut for the yard almost three full years later and only last season strung together two runs without a yawning absence in between for the first time... only to develop an abscess while at Cheltenham. Talented though I am sure he is, I can no longer countenance him as an ante-post proposition.
While I'm talking about fragility, for the dreamers among us, I'll sign off from this section by dutifully mentioning Chacun's stablemate and dual Festival winner Douvan, who brilliantly but briefly reminded us of his talents with a cameo in the 2018 Champion Chase.
You won't be left reeling from news that Mullins is preparing him "for the second half of the season" after he "picked up a little injury, which is coming right". "He's a horse with huge natural ability and he had a great early career but latterly he's been very hard to train," he added. "Maybe his size and scope just work against him, but we'll try and get him ready for the spring."
---
Unibet Champion Hurdle
Abacadabras defeated Saint Roi in the Grade One Unibet Morgiana Hurdle last Sunday but the latter remains marginally shorter in the Champion Hurdle ante-post market. You can argue last season's County Hurdle winner got stuck behind rivals entering the home turn, requiring him to switch wide in the straight after ceding first run, but he only got within a neck due to the winner easing up.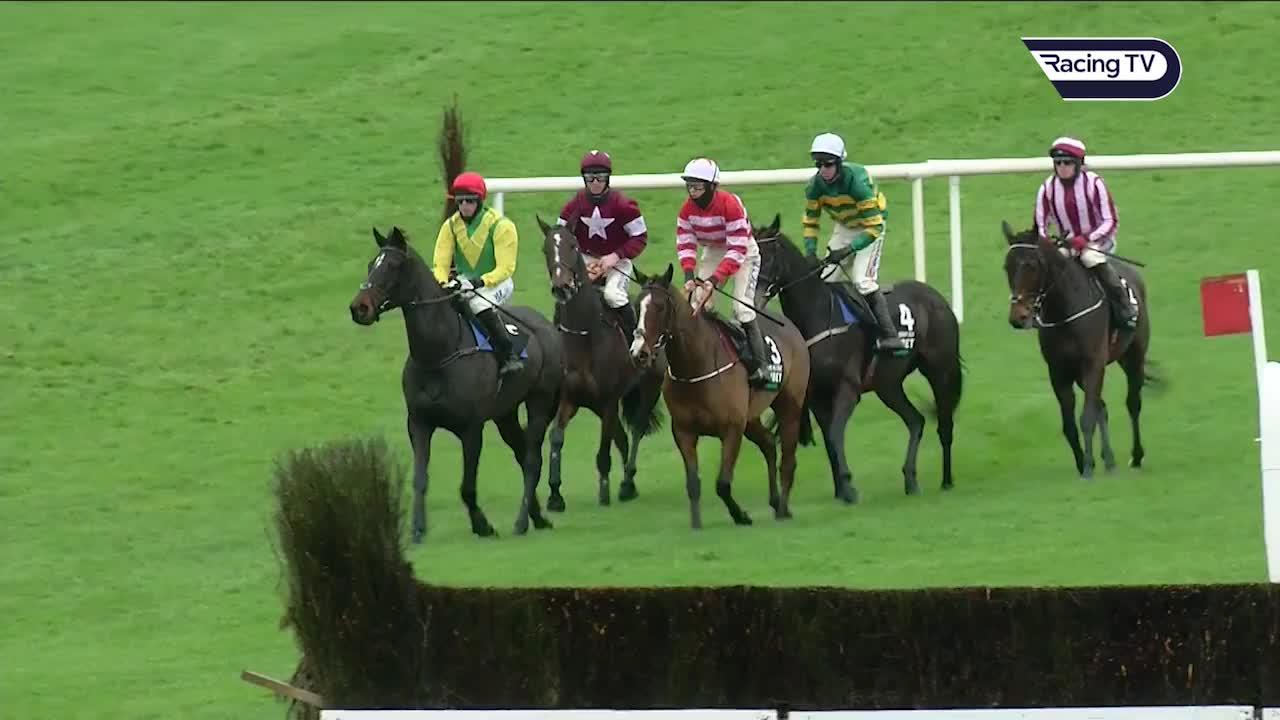 What did you make of last weekend's Morgiana Hurdle and its dramatic finish?
This disconcerting habit is the only flaw in last term's Sky Bet Supreme runner-up. That strongly-run novices' event is robust form on which many of its participants can found varying careers, but only Abacadabras shaped as a potential Champion Hurdler – whether or not the winner, Shishkin, adheres to his intended novice-chasing path.
Much went wrong from Abacadabras's perspective last March. When the field finally set off from a standing start, enforced after Take One failed to satisfy the British Horseracing Authority's starters, he had backed away and was almost side-on to the tapes. Replays show that jockey Davy Russell had originally intended a more prominent position, chasing the leaders, but ultimately had to settle for executing a more patient ride.
Hindsight suggests this was an advantage, given the pace at which Asterion Forlonge was intent on conducting affairs, but Abacadabras was hampered, both when that horse caused interference three out and later brought down Elixir D'Ainay at the second last (when Shishkin was also affected). Given the profile we're building on Russell's mount, he surely found himself in front too soon approaching the last and was coming back at Shishkin in the shadow of the post.
Abacadabras was beaten on his seasonal debut by Aspire Tower at Down Royal, having loomed up menacingly on the home turn only to weaken after the last as if needing the run. He undoubtedly took a step forward for Sunday's Punchestown success, albeit there remain obvious areas for improvement.
On a couple of occasions, when short of room in a race that got tight, his jumping lacked fluency. More pertinently perhaps, produced to quell Coeur Sublime at the last where he got in close, he moved out to his left, pricked his ears and appeared to idle, transforming what should have been a cosy victory into a desperate scramble for the line.
"It got a bit messy there," said Jack Kennedy told Gary O'Brien on Racing TV.
"When he wasn't getting a clear look at his hurdles, he was a little bit hit and miss. He's well able to jump... he wasn't getting tired. I was there too soon. He's kind of a quirky sort. He pricked his ears and he was having a good look around. I would have liked to have got a lead for longer. He's probably the best two-mile hurdler that I've sat on. He's going to have to keep improving but hopefully he can."
Of course, Kennedy won the 2019 Irish Champion Hurdle on Apple's Jade but this statement probably says more about her adaptability over a range of distances than her standing against a bang two-miler like Abacadabras. It's just that idling – if it is idling – that niggles. He ran out behind Envoi Allen in a Leopardstown bumper a couple of seasons ago, too.
This was also Saint Roi's second outing of the season to date, having already won a Grade Three at Tipperary by a good margin last month. He was sent off the well-backed 11/2 favourite for the County Hurdle in March following what trainer Willie Mullins has since described as "a fantastic bit of work" beforehand and delivered a strong-travelling success off a mark of 137.
At Punchestown last Sunday, he was set to be comfortably beaten on merit – albeit the fact he clattered the upright rather than landing running at the final flight might have made the difference in a race that Abacadabras almost threw away. Mullins deems him "Grade One material over hurdles", however, so there is probably more to come.
The intriguingly named Jason The Militant deserves a mention. Sporting a first-time tongue-tie, his Morgiana third was a career best and extended a trajectory of improvement that began when occupying the same spot behind stablemate Aspire Tower and Abacadabras in the Grade Two WKD Hurdle. Trainer Henry de Bromhead has suggested he needs cut in the ground.
Fourth-placed Coeur Sublime is entitled to build on this seasonal debut for new trainer Gearoid O'Loughlin, but he was wholly outclassed in last year's Champion Hurdle.
Ten-year-old Supasundae, wearing cheekpieces for the first time and a notoriously stuffy character, ran a shade better than last time but slowed into his obstacles more than once. He appeared last season to be no longer up to this grade but that didn't stop him bravely knuckling down to do the best he could when seventh in the Champion Hurdle. You wouldn't rule out a last hurrah in a significant handicap somewhere, such is the mettle of the horse.
Returning to Aspire Tower, de Bromhead offered some interesting reflections at Down Royal. "He was so good at Christmas last year and I just felt after that his form just didn't look as good," the trainer said. "He's a big four-year-old and he had only just come off the Flat and maybe everything caught up with him a little bit as the season went on."
Whether or not his diagnosis is correct, de Bromhead's analysis certainly reflects the curve of Aspire Tower's season. He'd looked smart when winning a Grade Two at Leopardstown over Christmas by a wide margin, the skimming technique of a high-class hurdler already in evidence. However, whether or not he might otherwise have won, he was already posting an inferior effort when joined at the last and falling in the Spring Juvenile Hurdle two months later. At the time, I thought he didn't enjoy making his own running.
On paper, he was then better in the Triumph but de Bromhead was right to register disappointment in his At The Races stable tour. Aspire Tower pulled hard, despite the race being fiercely run courtesy of Allmankind, jumped repeatedly left and made mistakes at 50 per cent of the hurdles. Nonetheless, he rallied from two out to finish second – albeit he would, of course, have been third had Goshen safely negotiated the last.
"To me, it was clear that he wasn't himself," de Bromhead said. "He jumped and hung to his left and he hadn't done either of those things before. It's testament to his class and toughness that he finished as close as he did."
Down Royal was certainly a good start to Aspire Tower's season – a career best, replete with his trademark slick jumping and determined attitude to pull clear from the last, after seeming under threat on the home turn. However, the searching examination he underwent as a four-year-old in the Triumph, even though it's eight months ago, does play in the back of my mind.
Of course, it's encouraging that runner-up Allmankind has already turned out with an impressive chase victory and Goshen ran well enough in the most competitive race he's yet faced on the Flat, over an inadequate trip at Goodwood, last month. He now misses a planned outing at Ascot on Saturday in the Coral Hurdle that promised to be informative.
But these three juveniles potentially took each other to places they'd rather not have seen when clashing so violently at Cheltenham. Ultimately, the highly-inexperienced filly Burning Victory, ridden stone cold in rear from necessity by Paul Townend, to pick her way through the shattered pieces of the race when left in the lead at the last. Will that race have left its mark? I struggle to evaluate concerns such as this.
In contrast, Epatante won the Champion Hurdle in efficient fashion, travelling strongly and jumping with characteristic neatness – bar for a rare lack of fluency at the third last – and was able to scoot away from the patiently-ridden Sharjah by three lengths.
Restrained to spare Altior's blushes in that – to me – unquantifiable piece of work at Newbury on Tuesday, she is clearly hale and hearty. Trainer Nicky Henderson took the opportunity to reveal that Aidan Coleman, who partnered her to a breakthrough victory in the Gerry Feilden last season, replaces the now-retired Barry Geraghty as her regular rider.
Her campaign plan starts with next week's Fighting Fifth at Newcastle, again takes in Kempton's Christmas Hurdle and climaxes in the Champion Hurdle. "She's working very well at the moment and has done that very well this morning," her trainer added. "She'll do one more bit of work before we go on our travels up north."
The changing of the guard in this division tacitly pivoted on a 20-minute passage of play last November, when the dual Champion Hurdler Buveur D'Air suffered defeat and a season-ending freak injury to a hoof at Newcastle prior to Epatante darting to victory at Newbury. Henderson was upbeat on the former's comeback prospects, if rather short on concrete plans.
"He's in very, very good form," he affirmed. "I can't tell you where he's going to go, but he's doing a lot of work and is going very well. Hopefully, he'll meet Epatante in March.
"I'd say he's a long way off, but he's doing a lot of work and went a mile and a quarter up the grass this morning. He's still cantering and hasn't started fast work yet, but, touch wood, everything is going according to plan.
"He wouldn't get ready for the Christmas Hurdle on Boxing Day and, at the beginning of the season, we'd have just settled for the Contenders Hurdle at Sandown and then Cheltenham, but we seem miles ahead of that schedule, so it'll be finding somewhere to go, which might not be easy. We'll see, but he seems in tremendous form."
Finally, two honourable mentions are merited. First, the redoubtable Ballyandy, who finished eighth in last season's Champion Hurdle but was at least as good as ever – if not marginally better – when finishing second off a mark of 154 in last Sunday's Greatwood Hurdle at Cheltenham. Then, to Sceau Royal, who followed up his Ffos Las defeat of Ballyandy off 150 with comfortable success in the Grade Two Elite Hurdle at Wincanton earlier this month.
These hardy perennials are the cause of cheerful disturbances to my neighbours' tranquillity as I heckle the TV and have the power to make us feel connected to this sport, even when a pandemic forces us to watch them from afar.
---
Paddy Power Stayers' Hurdle
Lisnagar Oscar caused a 50/1 shock in an unusual renewal of the Stayers' Hurdle in March and has already been beaten this season, finishing only fourth at Wetherby last month. But those two races panned out very differently, the latter far from disgracing him, and the reigning champion is greatly underestimated.
You may recall that Apple's Jade plus Richard Johnson plus first-time blinkers equalled an exhausting outcome at last year's Cheltenham Festival. Surely, she's going off to fast, we all thought – including her rivals. But it's Apple's Jade, we worried – them more than us. She's an 11-time Grade One winner, a past Festival victor and stays three miles, we hoped – and they fretted.
Apple's Jade did indeed go too fast for her own good – at least, at this track, at this stage in her career – but, in real time, her opponents couldn't risk leaving her to it. They had to chase her more respectfully than they might have done another rival doing exactly the same thing. This resulted in the rest of the field being dragged through punishing fractions, deep into the dark side.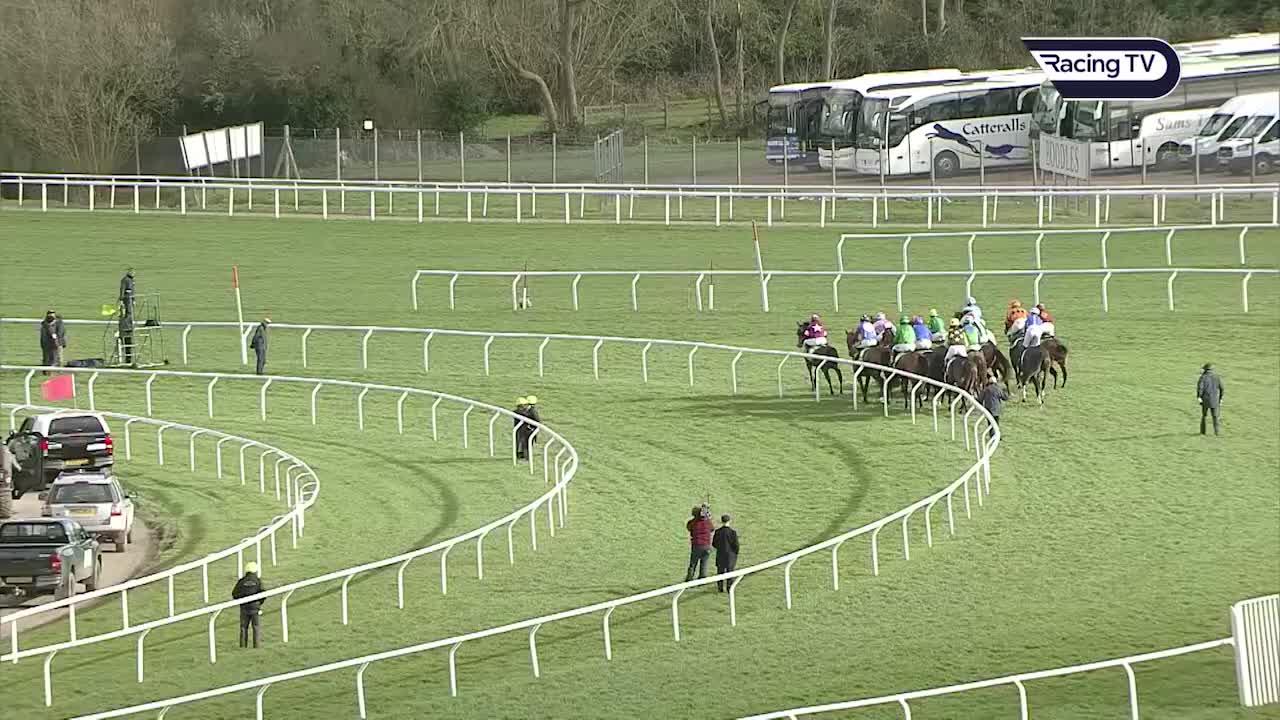 Enjoy the 2020 Stayers' Hurdle and Apple's Jade early starring role in full
Was it a coincidence that then-titleholder Paisley Park underperformed in these circumstances? Or perhaps it exposed an underlying problem? On the day, the BHA veterinary officer reported he returned with an "irregular heartbeat", which trainer Emma Lavelle said earlier this week has been corrected. Plenty of champions have come roaring back after similar issues – Sprinter Sacre, Denman, Faugheen to name just three – so that need not be a problem in itself.
"It's been perfect. We've had no issues since Cheltenham," Lavelle reiterated to Rishi Persad during Racing TV's coverage of the Ladbrokes Winter Carnival gallops morning at Newbury, where Paisley Park worked on Tuesday.
"It's been well-documented: he went to Newmarket (for veterinary diagnosis), all the assessments were done and we've monitored it since," she added. "He's just been in tremendous form."
However, it was perplexing to read Lavelle later quoted in the Racing Post saying: "Barry (Fenton) rides him all the time and he knows him inside out. All the way through this season, he has been happier with him. He is much more up for it."
Point of order: there wasn't a whiff of Barry not being happy last season or Paisley Park not being up for it. Quite the contrary. When he won the Cleeve in January, Lavelle spoke about how the horse "doesn't hit a flat spot in the way he used to" and "seems to be getting better". "We knew we had him in good shape," Lavelle said, following that victory.
I've dug up these historical quotes only to observe how our minds work. Lavelle had no inkling of a problem with Paisley Park until he started to be niggled along and didn't respond as usual at the top of the hill in the Stayers' Hurdle. If the Post's quotes this week are an accurate reflection of her thoughts now, she may have done that very human thing of re-evaluating those preceding months in light of what she knows now. We all do it.
Good punters remain cynical, however.
Does his position as 5/1 favourite fairly reflect the chances of Paisley Park regaining his Stayers' crown in March? He possessed stand-out superior form from a clutch of races when lining up as the widely considered 'banker of the meeting' last season. He then faced a new set of circumstances – perhaps with valid, never-to-recur excuses – and wasn't equal to them.
A soul-searching gallop separated him and many others at the fore of the market from any hope of victory – non-staying Summerville Boy, quick-stopping City Island and error-prone Emitom. Previous champion Penhill had barely started, before pulling up injured.
Even the second and third, Ronald Pump and Bacardys, owed their ultimate proximity to being unable to go any faster from well off the pace. The interrupted run that the former encountered towards the last may have actually helped by further delaying the release of what was left of his energy. There was only one horse who flourished under this extreme set of circumstances and that was Lisnagar Oscar.
Positioned more forward than either Ronald Pump or Bacardys, he nonetheless was going well at the top of the hill, on the home turn and when Apple's Jade finally surrendered the lead entering the straight. The runner-up briefly threatened to make a race of it at the last, but the winner stayed on determinedly to triumph by two lengths. This was no fluke. He earned it.
Overall and sectional-time comparisons have rightfully been made with Sire Du Berlais's success in the Pertemps Final, staged less than 90 minutes earlier on the same day. This was a smart performance, beating (then) fellow fringe Graded performer The Storyteller by half a length in a faster time than the Stayers' Hurdle yet with 2lb more to carry.
A breakdown of how the race was run, however, brings Sire Du Berlais and Lisnagar Oscar closer together – far closer than their respective ante-post prices of 8/1 and 25/1. What Sire Du Berlais might be seems to be taken on trust, whereas what the year-younger Lisnagar Oscar has already achieved appears doubted. My view is that both are feasible contenders in a shallow division.
The doubt about Lisnagar Oscar is whether he needs an extreme set of circumstances to produce his best form. Apple's+Dickie+blinkers will be hard to replicate. Yet it's also possible the attritional nature of the race partially disguised the latent ability he was primed to deliver on that day.
I fancied him for what turned out to be a strong edition of the Albert Bartlett in 2019, but others turned out to be smarter – notably Minella Indo and Allaho. Prior to that, it was clear he wanted a greater test of stamina on a galloping course.
Last season started badly for him, when he failed to cut it as a novice chaser and strung together three poor runs on unsuitably sharp tracks. Only when third behind Paisley Park in the Cleeve did he start to get it together. If you look at his Cheltenham form in isolation, it's clearly what brings out the best in him.
On his seasonal debut in Wetherby's West Yorkshire Hurdle, he carried a 6lb penalty for his Festival success and ran promisingly, travelling strongly into the straight and leading before the second last prior to being out-speeded. It was an entirely respectable start to his season.
The smart mare Roksana, holding her tail characteristically high, received almost a stone from him in this Grade Two event but won readily. She hinted last season that her talents are more aligned with staying tasks rather than anything shorter, despite being a past – albeit highly fortunate, due to the final-hurdle fall of Benie Des Dieux – winner of the Festival's Mares' Hurdle.
Trainer Dan Skelton has a clear plan for the season ahead, perhaps culminating not at Cheltenham but at a track where she has twice finished a close second at Grade One level. "We're under no illusions how much those are going to improve as the season progresses," he said, of the horses who finished in her wake at Wetherby.
"We'll let them scrap it out in the Long Distance Hurdle (at Newbury) and perhaps go to the Long Walk (at Ascot next month). We got drawn down the mares' route last year and she ran well when defending her Mares' Hurdle crown, but there's every possibility that she could miss Cheltenham and go to Aintree."
Another refugee from the Willie Mullins yard to have found shelter with Paul Nicholls is former Grade One-winning hurdler, Next Destination. On his first start for two-and-a-half years at Wetherby, he shaped well: losing his position slightly on the home turn, making a mistake three out when trying to play catch-up and then staying on steadily under considerate handling for second when unable to deal with Roksana's finishing effort.
Decent handicap chaser Kildisart doesn't anchor the form as he was proficient over hurdles prior to blossoming over fences and, with the Ladbrokes Trophy as his primary target, he is likely to have been further forward than most of his rivals. Wholestone, returning from an absence of almost a year, proved just as error-prone as ever and finished a distant fifth.
Returning to Sire Du Berlais, he has already made the minor transition from top handicap company to Grade Two class with victory earlier this month in Navan's Lismullen Hurdle. This was a no-fuss performance, picking up from the rear in a race that appeared to favour prominently positioned horses and then producing the tactical speed to deny Ronald Pump any option but to burrow up the inside of leader French Dynamite at the last.
Sadly, Ronald Pump rather stepped at it and took a sliding tumble – though he was probably held anyway – whereas Sire Du Berlais negotiated it with accuracy and willingly ran down the leader, despite his form testifying that the 2m4f trip is unlikely to have played to his strengths.
Winning trainer Gordon Elliott duly pinpointed Leopardstown's Grade One three-miler over Christmas as his next step en route to the Stayers' Hurdle. If Lisnagar Oscar lights up at Cheltenham, the same must surely be said with greater emphasis for Sire Du Berlais, who has not only won the Pertemps twice but also finished fourth in the 2018 Martin Pipe.
Elliott also has a Gigginstown-owned contender in this division in the shape of last year's Albert Bartlett close-up third, who was in action last Sunday. Not content with having a stone to find on official ratings with Fury Road, his rivals in Punchestown's Celebration Hurdle opted to give him a rapidly-increasing number of lengths' start, too.
Consequently, it was a dully one-sided Grade Two – albeit, to be fair to the winner, he tried to inject some spark for TV viewers by getting in too close to the last just as his nearest rival made what had to pass for an effort.
"I suppose I got an easy lead in front but I was only really hacking around," said Kennedy, who was riding him in public for the first time. "He got in under the last a little bit but he was quick away from it… Probably, an even stronger gallop and a bit further would be ideal."
Theoretically, On The Blind Side could be a fringe player for staying laurels and he certainly looked a heck of a lot happier over hurdles than previously over fences when winning at Cheltenham last Saturday. However, among other objections, jockey Nico de Boinville said he's a horse who likes a lot of space in his races and you don't get that at the Cheltenham Festival.
---
The novice chasers
Gumball plus Richard Johnson proved to be headlong mixture in Cheltenham's Grade Two novices' chase last Saturday. Both have been known to seek to get on with it. On this occasion, they were probably getting on with winning when Johnson asked Gumball up for the notorious and variously positioned Old Course second last. But his partner fluffed his response, breasted the fence and took a heavy fall. You felt that, in his mind, Gumball believed he had jumped it.
That meant his only credible pursuer Eldorado Allen, who hitherto had a deficit of two lengths to find, was left in a long lead that he did not squander. You can argue that he might have picked up Gumball anyway but even partner Robbie Power wasn't making that case with any conviction.
"I hadn't gone for everything," he said. "I don't know what Dickie (Johnson) was hanging onto. He looked to be travelling okay. I would have had to go to get him – it wasn't a done deal."
Gumball had outpaced his rivals at every stage of the race, testing the jumping of favourite Fusil Raffles to destruction. After a series of mistakes from the back straight, the latter lost touch with the leaders and was eventually pulled up two out. Nicky Henderson blamed the testing ground, an excuse you can marry with the horse's overall profile. He was much better when successful over this course and distance in October.
Market Rasen winner Le Patriote and chase debutant Quel Destin were also brushed aside, the latter in trouble from three out when, in pursuit of the freewheeling leader, he was outjumped by Eldorado Allen. It was that leap which kept Power's mount in the game and he was creeping closer on the home turn, prior to the contest prematurely ending. For what it's worth, his final-fence jump was not that of a tired horse.
Colin Tizzard, who often likes to check that we are listening, casually suggested afterwards: "I think he's the best two-miler we've had". That from the trainer of Cue Card – who, though admittedly at his best in Grade Ones beyond the minimum trip, was nonetheless smart enough to finish second in an Arkle – and Fox Norton, who downed Un De Sceaux in Punchestown's 2017 Champion Chase.
Such a statement tallies with the horse's Champion Hurdle entry last January when he'd just been beaten in a handicap off 145. Clearly, this is a horse Tizzard rates. Power felt that two miles was ideal for him when the ground is testing, while acknowledging that further might be required in drier conditions. Sandown's Grade One Henry VIII Novices' Chase is his next target.
Hopefully, Gumball will be none the worse for his tumble. He achieved more than Eldorado Allen over hurdles and indeed ran in the Champion Hurdle his conqueror was merely entered for, finishing an unremarkable tenth. He was probably set to at least match his career peak – second in the 2019 Greatwood Hurdle – with this third start over fences following an easy win at Uttoxeter.
Tizzard enjoyed another novice-chase success at Cheltenham's November meeting when The Big Breakaway won on debut over three miles the following day.
This seems to have impressed others far more than it did me, especially as he's now third favourite for the race formerly known as the RSA. An out-and-out test of stamina looked more his bag, as he had to be pushed along at various stages (albeit I suppose he might not have enjoyed making his own running), but he won't have the requisite experience for the National Hunt Chase ether.
I'm not sure what the form amounted to, with his supposed chief rival Soldier Of Love jumping right so often it would be more efficient to list the two fences at which he didn't. He mostly executed this habit in slow motion or with a mistake, to boot. The Butcher Said and Wolf Of Windlesham were both previous chase winners but their rounds were also littered with errors.
The Big Breakaway doesn't lack heart. He galloped on relentlessly in these sapping conditions and in the Ballymore Novices' Hurdle last March, he somehow got within 15 lengths of Envoi Allen despite never travelling smoothly at any stage.
Yet I'm clearly seeing this completely differently from those closest to him, as he heads next to the Grade One Kauto Star Novices' Chase at Kempton – which the Tizzards have won twice in the last four years, mind.
"I would have liked to have had a lead for a bit longer and he jumped a bit big, if you want to be critical about it, but the ground was hard work and I'd say he was over-compensating," Robbie Power testified to Racing TV's Niall Hannity. He added, causing me to fall off my chair: "In a better race, even back in trip – he's got a high cruising speed - he could handle a strongly run two-and-a-half… He's got loads of scope and he can in and pop as well, but he's still a big green baby."
Protektorat was the impressive winner of Friday's two-and-a-half-mile novices' chase at Cheltenham. He came from France with a reputation when making his UK debut for Dan Skelton, propelling him to favourite for a Triumph Hurdle trial back in December 2018.
It was inauspicious start, unseating his jockey at halfway, and he cut no ice as a juvenile. He did steadily better over hurdles last season, winning at Cheltenham on New Year's Day but managing merely a never-quite-involved tenth in the Coral Cup.
He's an entirely different prospect over fences. He'd already dispensed with Malystic by seven lengths at right-handed Carlisle last month, although jumping left at times. On Saturday, that rival then comfortably saw off an apprehensive Sir Valentine at Wetherby, despite being inclined to hang right and/or disinclined to make his own running.
In the contest won by subsequent Arkle winner Put The Kettle On last term, Protektorat delivered a crisp round of jumping to dispense with Southfield Stone by 17 lengths. That rival had previously beaten subsequent Paddy Power Gold Cup winner Coole Cody at Cheltenham's October meeting but, unlike the latter, won't be eligible for novice events beyond this month.
Although it's not advisable to interpret any of these threads of form in a linear fashion, it does suggest some substance to these early-season skirmishes. Although Skelton spoke of not over-racing Protektorat as a five-year-old, this is a trainer who honed his craft as assistant to Paul Nicholls – never knowingly under-involved – so it would be foolish to envisage anything but a campaign that works backwards from the Cheltenham Festival.
Coole Cody himself made all on Saturday, dictating in a race strewn with jumping errors that Sky Pirate might – emphasis on that word, given that he's hardly famed for his finishing effort – have won bar for making a cataclysmic blunder at the second last.
Earlier this week at Exeter, there should have been a significant clash between a couple of last season's talented novice hurdlers, who both flopped at the Festival: tailed-off 11th in the Supreme Fiddlerontheroof and Ballymore 30-length 7th Sporting John.
The former had already been soundly beaten on chase debut by If The Cap Fits at Ffos Las, but was here allowed to lead unchallenged until the long drag from the back straight. That didn't stop him hitting the fifth hard, albeit he'd learned to adjust himself when meeting the sixth last wrong.
From four out, he was pressed by the hitherto markedly inferior but lightly-raced hurdler Silver Hallmark and, when headed at the second last, looked cooked but rallied under pressure to lead approaching the line. Beaten odds-on favourite Sporting John finished 33 lengths adrift in third, having gone out with a whimper from three out.
Over in Ireland last Saturday, a restrained version of Felix Desjy beat a field of previous winners in the Grade Two Mongey Communcations Novice Chase at Punchestown.
Although he led early on, he was perfectly content to take a lead from the eighth and allow Sizing Pottsie to roll clear from approaching three out, prior to steadily reeling him in from the penultimate flight and winning, going away. Back in a distant third, last term's Champion Hurdle third and recent wide-margin Punchestown beginners' chase winner Darver Star failed to attack his fences and was never really involved.
Earlier on the same card, Asterion Forlonge had a starkly divergent view on preferred track orientation from that of his only credible rival when making a winning chase debut at Punchestown on Saturday. Having jumped straight early on, as he reportedly does when schooling at home, last term's Supreme fourth started to go out to his right when put under a modicum of pressure in the closing stages.
Beforehand, trainer Willie Mullins had fondly hoped the talented grey's Cheltenham bent had been "a one-off". Given this horse has jumped right each time he's participated in a race over obstacles, including his Oldtown Point in February 2018, that risked using up a genie-full of wishes at once.
Mullins had also reflected that "what probably got overlooked was how well he ran, considering what he was doing" throughout the Supreme and it was exactly that which struck me when reviewing the race afresh last week. Despite jumping markedly right from the outset and haring along at unsustainable pace, he only surrendered the lead approaching the last.
After Punchestown, even Mullins wouldn't play the issue down. "It's probably a little worrying," he admitted, before immediately conceding: "Obviously, it is." However, he went on to posit: "He's done plenty of schooling at home and he's been very straight. Obviously when he goes under a little pressure... as he gets fitter and is going a longer trip, I think he might be okay."
He regrets not targeting Asterion Forlonge over one of the longer Festival events and commented that Saturday's near two-and-a-half-mile trip "will probably be the shortest he'll run over for the rest of the season".
He was certainly strong at the finish of this beginners' chase but had little to beat, with ten of the 18 runners starting at 100/1 or bigger and the running order changing hardly at all throughout the contest. That said, race-fit Conflated did the best he could to harry the winner by disputing the lead but his growing determination to jump left at right-handed Punchestown only exacerbated to the class disparity between them.
More than merely jumping right, Asterion Forlonge was also left scrabbling on his knees, nose in the turf, when reaching for the second last. As Mullins rightly highlighted, after he'd "genuflected", there was much to like about his reaction: he determinedly found a leg, never looking like falling, and sprinted positively towards the last, jumping it well with pricked ears.
In short, there's a lot to like about this horse but Cheltenham, Aintree and even Leopardstown might never be for him at the highest level. It will be interesting to see how he is now campaigned.
The following day, Pencilfulloflead comfortably took the scalp of last term's Albert Bartlett runner-up Latest Exhibition in the Grade Two Florida Pearl at Punchestown but I'm inclined to mark up the latter as right-handed tracks are clearly not what he wants. Nonetheless, the winner – great name, by the way – jumped better than his most significant rival in these circumstances, having previously made a winning debut over fences at Galway last month.
Pencilfulloflead was notably reactive, adjusting his approach to the first when a rival blundered in front of him and putting himself right when pressurised by rivals to jump too precipitately. The most likeable aspect was when, after getting in close to three out just as Latest Exhibition loomed up to threaten shuffling him back on the home turn, he readily responded to Rachael Blackmore's light urgings to hold his line. From two out, he jumped to the front and sped away. He faces a Grade One target over Christmas next.
But even though Latest Exhibition had won at Punchestown on his chase debut and even lost his duck over hurdles at Galway, right-handed tracks are not for him. Replay either of those defeats and you'll see him habitually jumping left. It's no coincidence his best hurdling form is at Navan, Leopardstown and Cheltenham.
Finally, I must – of course – mention last season's utterly dominant Ballymore Novices' Hurdle hero, Envoi Allen, who made a facile chase debut at Down Royal late last month.
At more than two stone superior to his rivals on all known form, you'd expect him to win good-looking. So, it's his technical merit that we should mark him on – whilst at the same time remembering his method was not remotely placed under any pressure in this scenario.
He passed his practical with flying colours, demonstrating an assured swiftness of foot and ability to adjust that's required from all top-flight chasers. What we didn't learn is whether he can apply the same skills when rushed or pressed by rivals that are in his league.
Because even Arkle* and Kauto Star* had to jump under pressure. *(Comparisons used for illustrative, not coronation, purposes.)