As promised, this week I'm focusing on the hurdling action from the festive period, with one caveat. There was so much to pack into both one column and one show that Ruby Walsh and I have decided to hold back the novice hurdlers for next week, although the juveniles are nonetheless covered. That schedule fits in nicely with the fact that, in Sandown's Unibet Tolworth Hurdle this Saturday, there will be more Grade One form to consider in that division.
---
CLICK HERE FOR PART TWO OF THIS WEEK'S COLUMN
---
Two-mile hurdlers
Who's the best two-mile hurdler in Britain currently? Perhaps worryingly for the purposes of the Champion Hurdle and this division in general, the answer could soon be Tommy's Oscar.
That's not meant to be insulting to Ann Hamilton's prolific winner – he's a superb horse, deftly placed by his astute trainer and currently on a massive roll. But he's also officially still 9lb off the standard set last season by Honeysuckle on 165 and, were they to meet, he lacks her further advantage of a 7lb mares' allowance.
No, the reason I ask is that I fear there's an endemic problem in this division – and, if the sport continues to do nothing about it, it's only likely to get sharply worse.
Current rankings:
Official rating is that of the horse's domestic handicapper
*BHA performance figure
165 Honeysuckle (*160 in the Hatton's Grace) + would receive 7lb mares' allowance
164 Sharjah (*163 in the Matheson)
162 Saldier
160 Appreciate It
159 Aspire Tower, Not So Sleepy, Zanahiyr (*161 in Matheson)
158 Jason The Militant, Sceau Royal
156 Abacadabras, Tommy's Oscar
155 Darver Star, Saint Roi (*156 in Matheson)
One cause is that Britain and Ireland keeps losing, to the likes of Australia, middle-distance or staying Flat horses that might in the past have graduated into top-level hurdlers. You know why: because the sales money is far better than the prize money that owners or potential domestic purchasers could ever hope to accrue via hurdling.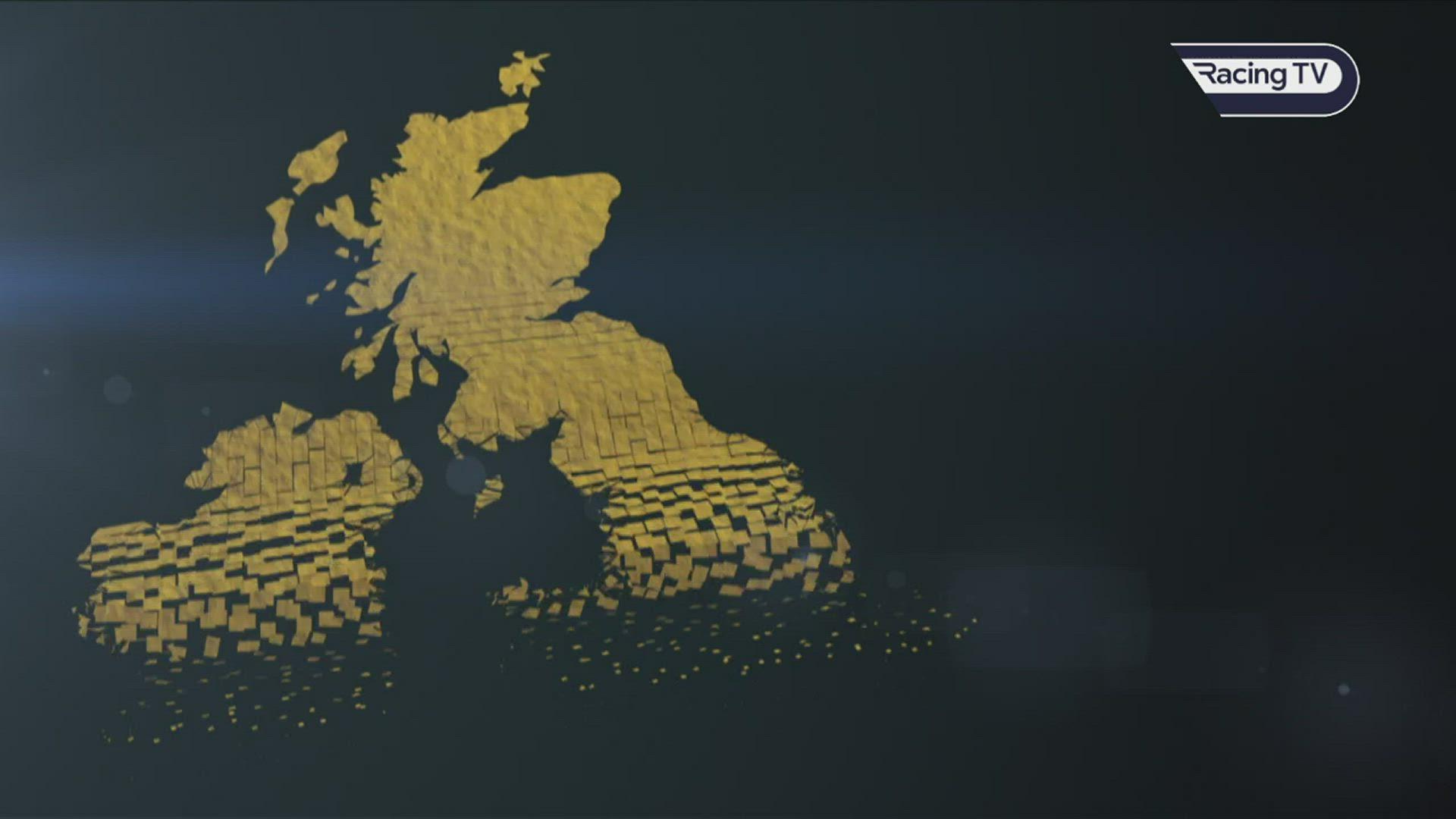 Enjoy the latest episode of Road To Cheltenham
Another is the long-term knock-on effect of buyers generally preferring speed and precocity over stamina when sourcing youngstock from breeders, resulting in fewer 'Flat-bred' stayers being bred by anyone other than the rarefied few who can afford to take such a 'risk'.
You can also throw into the mix the growth of the Irish Point-to-Point scene these days, muscling out Bumpers as the testing ground for hitherto unraced Jumping stock, which seems most often to incline their new connections towards a chase campaign rather than hurdles.
Other elements of the sport need to adapt around, or respond to, that latest dynamic. But in the first two cases, it's a story of pure self-cannibalisation. European racing – on the Flat and, indirectly, over Jumps – has long been incrementally undermined in this way, but now we seem to be reaching – still heedlessly – a tipping point. (It's racing's version of climate change – and there's that to deal with, too.)
And while this might be primarily a British problem right now, it will soon be felt more sharply across the Irish Sea, too. Ireland's second-best hurdler, Sharjah, is now nine years of age and even Honeysuckle is eight. Outside of Cheltenham, where is their competition? Who are their successors? Appreciate It has only ended up here by accident this season – and we don't yet know whether he's even worth his place in this sentence, let alone in the wider argument.
The days when Brave Inca, Harchibald, Hardy Eustace, Macs Joy and Rooster Booster used routinely to square off against each other during the course of a season are a long time gone. The dominant Istabraq preceded that era, but since then probably only Hurricane Fly and Faugheen – and now, armed with her 7lb pull, Honeysuckle – would have been capable of mixing it with Hardy & co.
The below table is a short-term perspective on the lack of strength in depth in this division. (I'm hoping to have more of a long-term statistical perspective in time for next week's column.)
Yet this division is rich with prestige and history. It made household names of Night Nurse, Monksfield, Persian War, Comedy Of Errors, Lanzarote, Bird's Nest, Bula, and Sea Pigeon in that vintage era from the late sixties, through the seventies and into the early eighties. These are some of the greatest names in our sport. How devastating that their legacy is being allowed to wither and die, in my opinion.
I'm not pretending to have answers but the first step, as all the best self-help manuals say, is admitting to the problem. Some will argue such trends are cyclical but, to me, the paucity of top-class two-mile hurdlers requires an urgent, coordinated and fundamental recovery plan from industry leaders in Britain and Ireland.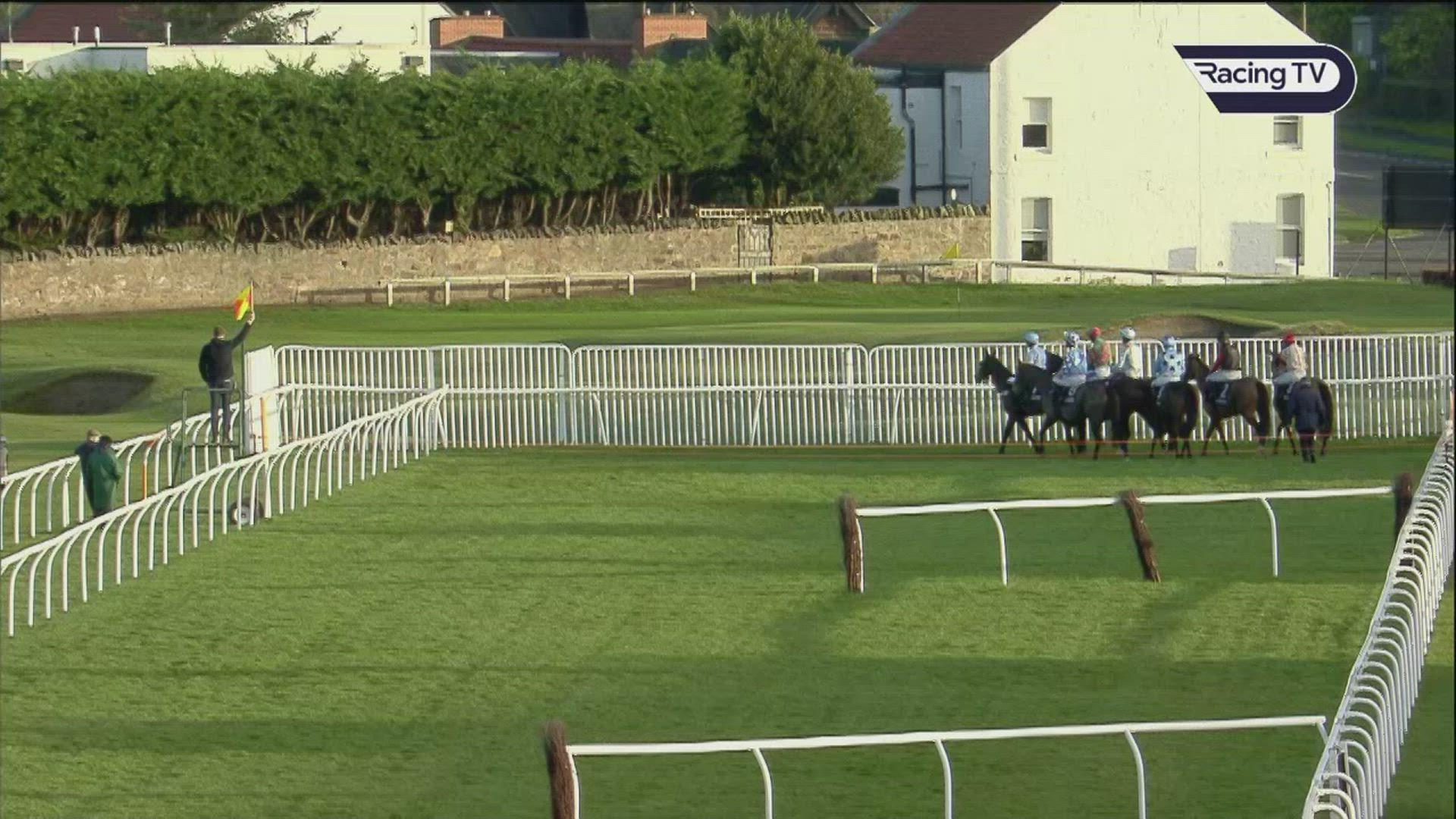 In the short-term of course, this is anything but a problem for Tommy's Oscar. On New Year's Day at Musselburgh, he registered the seventh success of his hurdling career and his third on the bounce this season. This latest was a six-length defeat of Christopher Wood from an official mark of 150, aided by the 7lb claim of promising conditional jockey Tom Midgley.
Tommy's Oscar comfortably tracked the leader, hurdling with characteristic economy, prior to leading narrowly on the bridle after the third last and then drawing clear from the next hurdle, merely for being pushed out. It was utterly straightforward for a horse who's now risen 16lb in the official ratings since October, to a new perch of 156.
(I'm imagining Ruby Walsh's reaction to this in my head, as selected from his Hobby Horses greatest hits. It's Disc 1 Side 1 Rant 1 'The British Handicapper' and begins: "That's because he's beaten a heap of over-rated horses ..." And it's true that Tommy's Oscar has been campaigned exclusively on the northern circuit and is yet to encounter the best southern-trained members of this division, such as they are, and, more pertinently, any Irish rivals bar The Shunter.)
Nonetheless, huge credit belongs to Hamilton who, along with husband Ian, runs a small-scale yard that's increasingly packing an unerringly big punch. They've raced just six horses this season and yet three of them – Tommy's Oscar, the veteran Nuts Well and novice chaser Pay The Piper – are all rated higher than 140.
It was Nuts Well who first advertised Ann's talents, rising through the ranks in successive seasons to win the Grade Two Old Roan Chase in 2020 – a level of form that he's largely maintained since. Former champion jockey Brian Hughes, who rides regularly for the yard, is a longstanding fan.
Hughes won with Tommy's Oscar on his penultimate start at Doncaster, but the Hamiltons employed Midgley at Musselburgh because they feared his 7lb claim would be necessary for success. Not a bit of it. "You'd think he'd never had a race on Saturday – he wasn't even blowing," an admiring Ian Hamilton reported afterwards.
Haydock's Champion Hurdle Trial is next on Tommy's agenda. "He's earned the chance to go in a Graded race, but we're too old to travel too far," Hamilton told the Racing Post. He's more than earned the chance – his form is already good enough to have won most recent renewals.
The point on which the Hamiltons are undecided is whether to enter him in the Unibet Champion Hurdle when it closes next week. It's an engagement that his form no doubt merits, but there are other considerations.
"The only horse we've run at Cheltenham is Runswick Royal in the [2014] County Hurdle and it wasn't a great experience," Hamilton explained. "He was going well when a horse jumped into the back of him and sliced his leg. Brian Hughes had to pull him up.  
"I think Tommy's Oscar is better on a flat track like Musselburgh, Ayr or Doncaster. My wife likes Aintree better, but it's two-and-a-half miles there [for the Aintree Hurdle] and he didn't stay that on the soft at Carlisle – though Aintree is an easy two-and-a-half and the ground is usually quicker there."
As you would expect from a team as switched-on and attentive to detail as this, the form of Tommy's Oscar tends to substantiate their concerns. His habit of adjusting right is also likely to be an issue on Cheltenham's tightly turning Old Course. Personally, I'd ring Saturday 2 April in the 2022 calendar. The Scottish Champion Hurdle – in which he finished third last year when the Hamiltons believe, he was "wrong" – would appear an ideal target.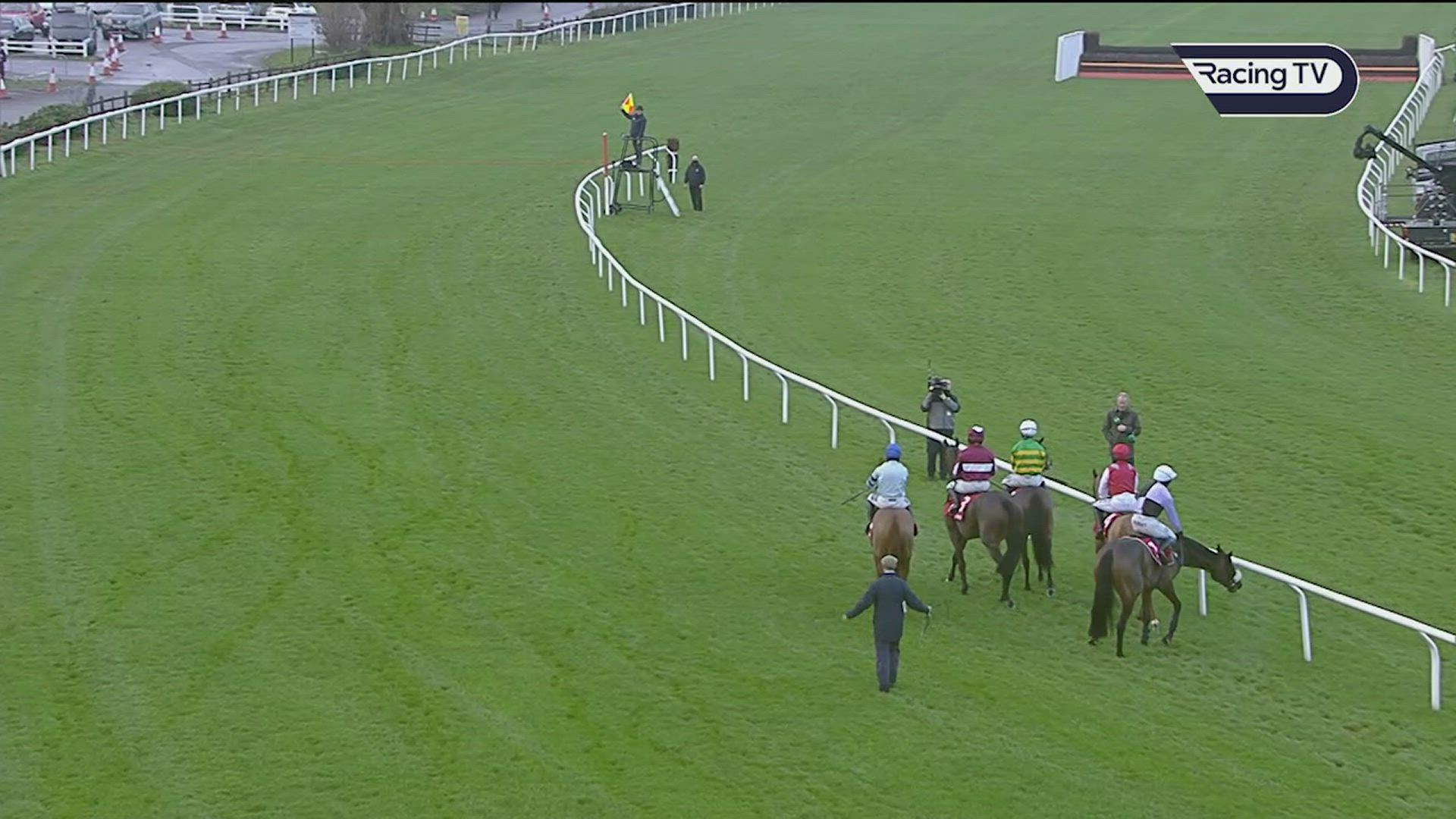 But how about Epatante? Didn't she bounce back to form by winning Kempton's Christmas Hurdle on Boxing Day? Isn't she top of the two-mile pile in Britain? Well, even with her 7lb mare's allowance, on current form it would be a close-run thing between her and Tommy's Oscar. She might well edge it, but it would be no slam dunk – and unlike her less vaunted rival, she's anything but improving.
As this Grade One unfolded, it looked for all the world that Epatante was going to build on her dead-heating start to the season, when she shared the Fighting Fifth spoils with Not So Sleepy – who half-reopposed here, in body at least.
Hurdling slickly, the mare looked just like her old self when the efficacy of her technique carried her alongside that initially reluctant rival at the third and fourth flights. When she moved smoothly into the lead entering the straight, it looked a case of: how far?
At that point, I suspect few would have answered: driven out by ever-diminishing two-and-a-quarter lengths from the 28/1 outsider of five Glory And Fortune. The then-140-rated runner-up had even made a significant blunder at the second last. Having threatened to impress, Epatante ended up achieving little more in victory than when defeated in this race last season by the much-missed Silver Streak, and less than on her seasonal debut at Newcastle.
Now that her back issues appear resolved, it's hard to pinpoint what's holding her back. In her early days, connections would have pointed to the ground, but her zenith 2020 Champion Hurdle success was achieved on a properly soft surface. I've increasingly come to feel I was looking at her through the wrong end of the telescope last season and that perhaps her best form was in fact widely over-rated.
However, trainer Nicky Henderson was more impressed than me with her Kempton success, asserting: "She's got herself back. Epatante might be as good as she was when she won the Champion Hurdle, but the others might be better this year too. We've achieved our two goals [winning Fighting Fifth and Christmas Hurdle] and we'll see what happens next."
In his post-race interview with Racing TV's Tom Stanley, owner JP McManus also tacitly conceded defeat to Honeysuckle in March. Nico de Boinville – partnering Epatante for the first time in public in the stead of suspended Aidan Coleman – noted that she would probably have been more impressive with a longer lead, enabling him to bide his time more, but that she won "cosily enough" despite the race not going to plan from a tactical perspective.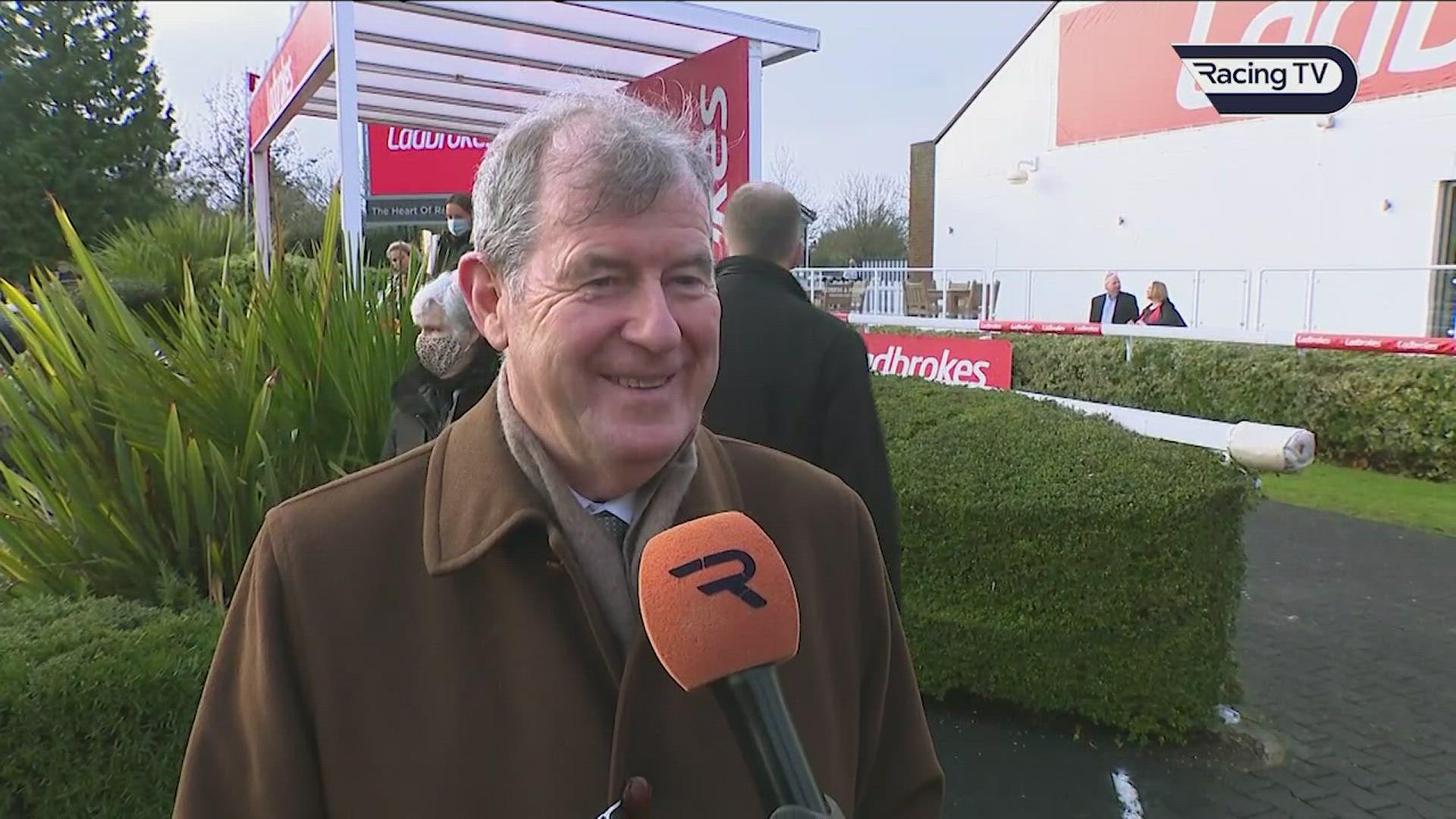 That was caused by Not So Sleepy having one of his Charlie Dalton days. Patently in a bad mood in the preliminaries, he threatened to plant himself when the starter dropped his flag. Yet he was thrown an unlikely lifeline by de Boinville, who dawdled and looked over his shoulder in the hope that somebody would give Epatante a lead – no doubt, as per instructions. This gave Jonathan Burke enough time to cajole his mount into action.
Not So Sleepy's varied exploits are well-documented. As well as posting this season's single best piece of British form when dead-heating at Newcastle, he has also vandalised the previous renewal of that race and self-sabotaged due to standings starts in the previous season's Betfair and Champion Hurdles. He moves at his own pace, to the drum-beat in his head.
This was his worst run in almost two years. After belatedly consenting to take part, he led the field to the first with faux-enthusiasm while simultaneously allowing his concentration to wander – no doubt just checking Burke was still paying attention. Joined by Epatante at the third, however, the pair took the field along at a decent clip prior to Not So Sleepy folding tamely entering the straight and finishing a long last, the winner also slowing down markedly from two out.
Trainer Hughie Morrison plans to send Not So Sleepy straight to the Champion Hurdle, similarly to last year when he won at Ascot in the second half of December prior to finishing fifth at an unconsidered 125-1 at Cheltenham under a more patient ride – tactics Burke has since renounced.
"He's extremely well and obviously doesn't think much of Kempton!" his indulgent trainer told the Racing Post. "He had a very hard race at Newcastle before the Christmas Hurdle and we'll try to freshen him up now . . hopefully, he can do better in this season's renewal." Clearly, that depends on Not So Sleepy's attitude on the day.
More was also expected of Tritonic at Kempton, given the four-year-old had impressed in last term's Adonis over the course and distance, and arrived via a career-best success in the same Ascot handicap that Not So Sleepy had won the year before. Perhaps the quick reappearance affected him, but his jumping lacked fluency and his supporters never once had cause to hope.
It was left to the two biggest-priced rivals to muster the greatest threat. Soaring Glory, who would have appreciated the tempo, if not the lack of cover, frequently went left at his hurdles and was under pressure on the home turn – even ceding second to lower-rated Glory And Fortune despite jumping the last two hurdles more cleanly. The runner-up, who will surely have the County Hurdle on his agenda, was rewarded with £27,000 and a 3lb rise.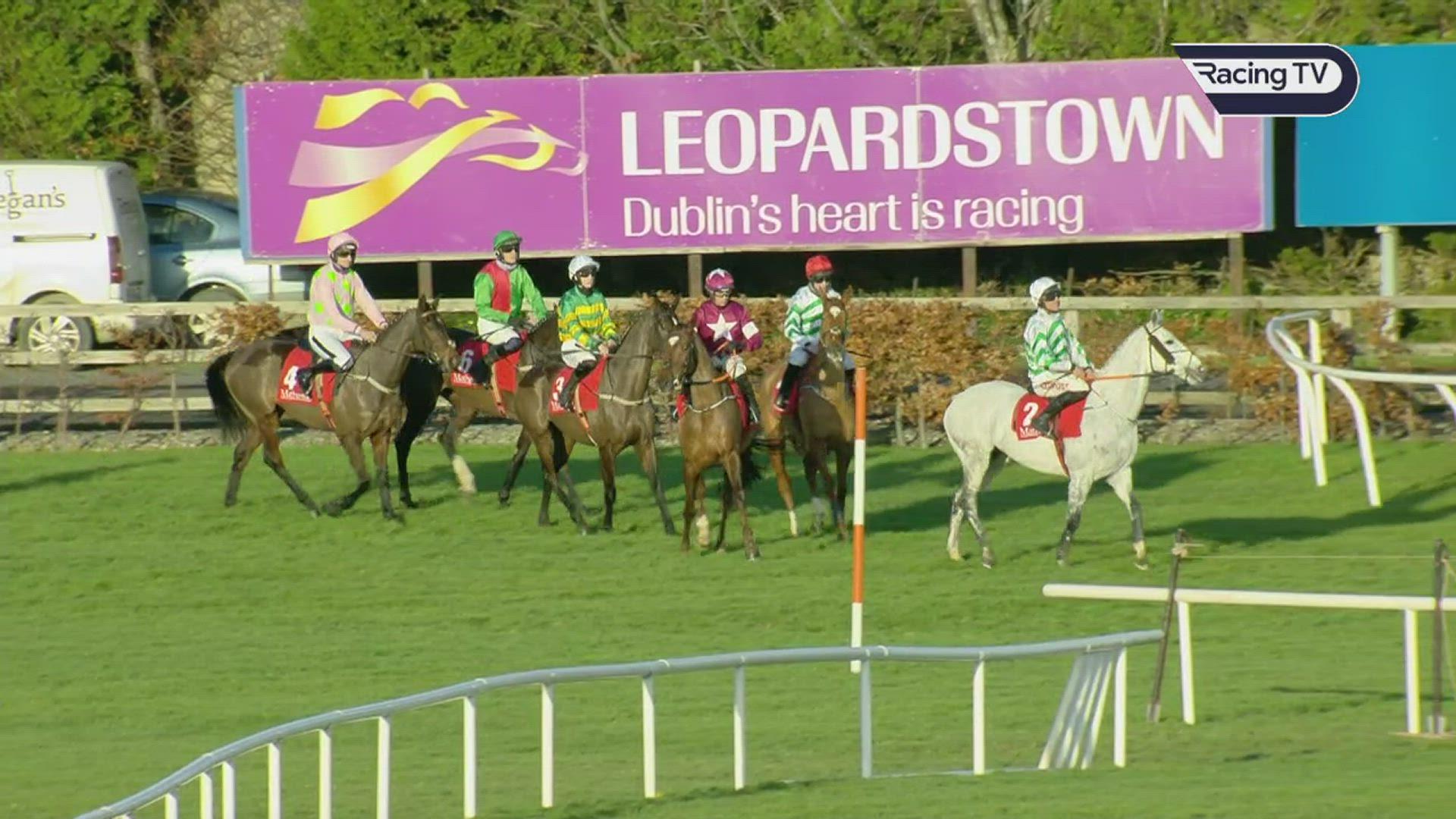 Over in Ireland three days later, the Matheson Hurdle provided a more relevant and utterly compelling spectacle. Sharjah was bidding to emulate (the great) Istabraq and (the very high-class) Hurricane Fly by winning a fourth edition of this Grade One but, uniquely, in consecutive seasons. Whilst the worth of his sequence is not comparable to either – particularly that of the triple Champion Hurdler – his achievements should nonetheless be richly celebrated for their quality, consistency and longevity.
For his rider Patrick Mullins, the race unwound like a steel trap. It was a heavyweight match, with half of the six participants each provided by Willie Mullins and Gordon Elliott. Petit Mouchoir set off in front for the latter team, at first attended and then overtaken by stablemate Felix Desjy – until the latter was shocked to encounter a hurdle and slammed on the brakes. His only subsequent role, contrary to the plan, was as a hazard at the next flight and then as a backmarker.
The free-going Saint Roi – ridden for the first time by Rachael Blackmore with JP McManus's retained rider Mark Walsh notably absent, clocking up a double at Limerick instead – jumped past both Elliott soldiers at the belated first. The flight in the straight, intended as the first and last, was omitted due to the low sun.
He and the veteran Petit Mouchoir – ridden by Davy Russell, running for the second season for Elliott and now in the silks of owners Noel and Valerie Moran's Bective Stud – rocked on from there, establishing a clear advantage over the rest. These were headed by Zanahiyr, rider Jack Kennedy wearing the first colours of Bective Stud, with Sharjah just behind alongside and Paul Townend holding up the mare Echoes In Rain in last on the inside rail.  
Not surprisingly, the Elliott plan was to set a good strong pace to suit Zanahiyr – who'd been unsuited to making his own running at a crawl in the three-runner Morgiana – and at the same time to attempt to draw out Sharjah's finishing sting. Anything else that could tactically inconvenience Mullins en route was a bonus. There turned out to be plenty, some it of his own devising.
In the back straight, Russell positioned Petit Mouchoir a Zanahiyr-sized gap apart from Saint Roi – which Kennedy made use of entering the bend, followed through by Townend, who executed the manoeuvre to ensure there was room for only one pursuer on the grey's inside, thereby shutting Sharjah out.
As Mullins later admitted in his Racing Post column: "Seeing space for two horses on the inside of the grey horse, I had assumed – wrongly and perhaps naively – that Paul would continue down the rail on Echoes In Rain and we would both follow Zanayhir through. Paul decided to give his mare a squeeze forward and lean out, though, meaning instead of the gap getting bigger, it closed with a bang."
So, Mullins ran straight into the back of the weakening Petit Mouchoir – who was not persisted with once his job was done. Having been almost alongside Zanahiyr and a length in front of the mare, Sharjah was shuffled back behind both and forced to follow Echoes In Rain through. Zanahiyr was now in position A alongside Saint Roi approaching the de facto last hurdle (usually the second last), with Echoes In Rain on their heels and the favourite a further two lengths behind.
To his credit, Mullins then bided his time. Wisely opting to skirt around the paddling Echoes In Rain on entering the straight rather than give Townend the opportunity to slam another door in his face, he then postponed his challenge on the still strong-travelling Sharjah.
But Kennedy had one final card to play: bypassing the final fence forced the field off the fresher inside ground and into the rougher Flat-racing line – exactly the sort of stuff that makes Sharjah's wheels spin. Rather than revert wholly towards the inside line afterwards, Kennedy went far enough only for his own mount.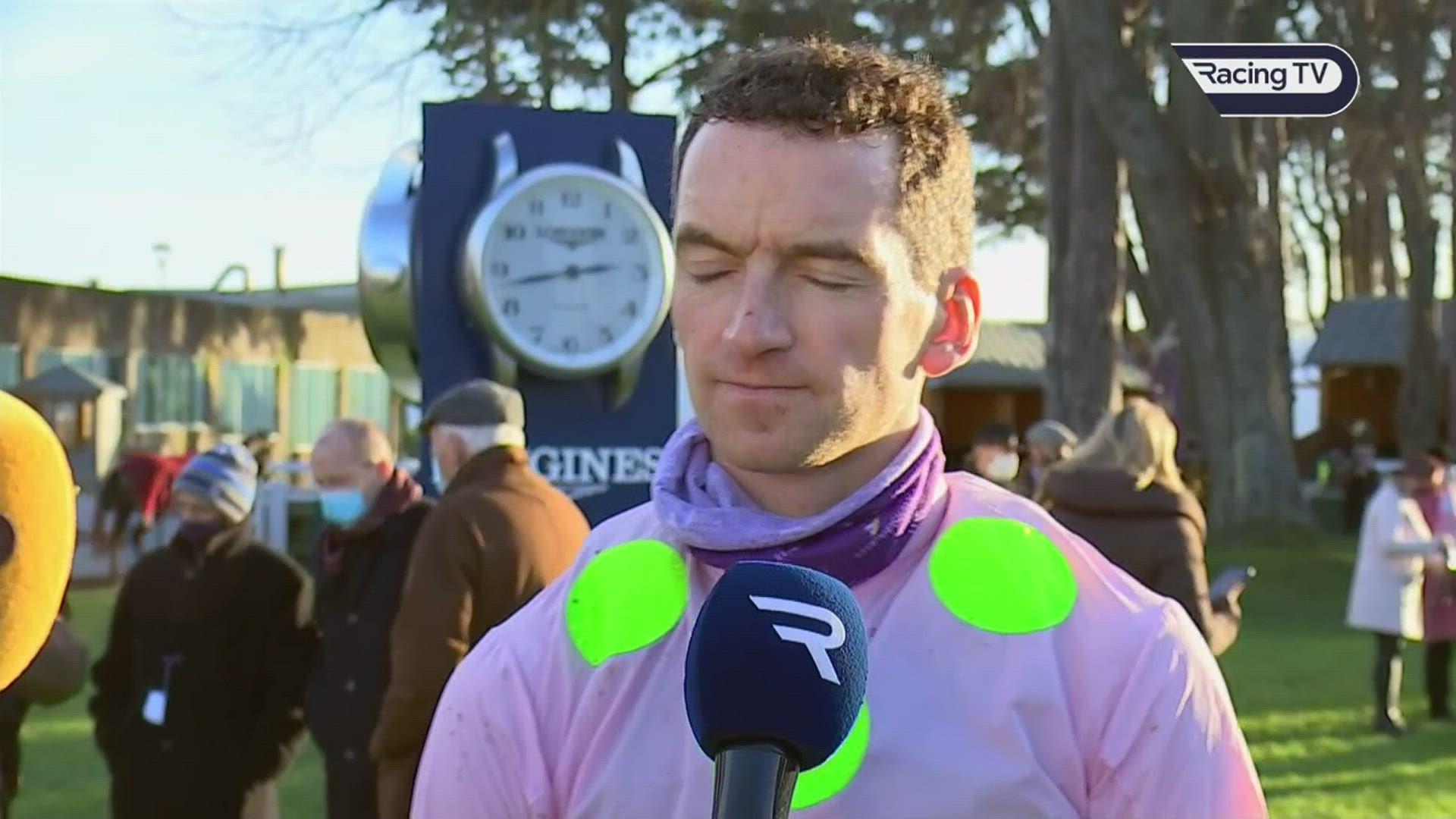 Mullins explained: "On the replay, you can see kickback suddenly appears. I could feel Sharjah lose traction. Jack angled back in and I thought once we get back to the nice ground, I'd be able to sit up again. Jack stopped going in just outside the fresh ground, however."
The upshot of this fascinating contest was that Sharjah had to fight hard for history. After so much had gone against him, the quality of his chief opponent and his ungainly manner made it look touch-and-go for several strides but eventually he inched ahead for success by a neck, with almost five lengths back to Saint Roi in third.
He's posted better figures, but this performance – winning dirty – was Sharjah's most likeable yet. With this sixth Grade One success in the bag, he goes straight to Cheltenham with as much of a chance as he did last season. Perhaps omitting the Irish Champion Hurdle en route – in which he's underperformed for the past two years – will make a difference? The dual runner-up is certainly capable fresh and really should be second favourite ahead of stablemate Appreciate It.
Amid the enjoyment of this tactically compelling race, it could be easy to overlook the fact that – tactically advantaged though he undoubtedly was – Zanahiyr is progressing with every race. Having been unfavoured by the tactical crawl Blackmore fashioned for Quilixios in the Triumph last March, he'll be much better suited by the Champion Hurdle. It's reasonable to believe this five-year-old could improve again, albeit he will need to.  
Back in third, Saint Roi made an encouraging start to his season. Mullins might consider the County Hurdle, even though he's 18lbs higher than when winning it in 2020. The yard also took it in 2017 with Arctic Fire from a mark 3lbs higher than Saint Roi's current rating, albeit he had been good enough to finish second to Faugheen in the Champion Hurdle two years previously. That said, as the earlier table illustrated, the main stage is badly in need of all the extras it can muster.  
This was scarcely a step forward from her seasonal debut (when she did a lot wrong) from Echoes In Rain, in a race that should have suited her She hasn't yet made a successful transition into open Grade One company and, given her keen-going tendencies, she's hardly a Mares' Hurdle proposition either. Perhaps the County Hurdle might be her target, too.
That same day at Limerick, Zanahiyr's stablemate Teahupoo again faced Quilixios in the Grade Two Boylesports Sporting Limerick Hurdle for four-year-olds, after having beaten the same horse at Naas in November. This time the Triumph Hurdle winner was only conceding 2lbs to Teahupoo, rather than twice that, and put up a great deal more of a fight.
Under Jordan Gainsford, Teahupoo took a mixed-ability field along with a solo lead but was pressed by Quilixios, ridden by Darragh O'Keeffe, from after three out. The latter then took over, a good jump at the second last appearing to have secured victory, but a not-atypical airy jump at the final flight rendered him vulnerable to Teahupoo's conserved response. It was an unflustered winning ride from the talented Gainsford, who didn't panic when O'Keeffe dashed past him.  
Although Teahupoo has now beaten Quilixios twice, I retain an interest in the latter for the medium-to-long term. He's clearly advanced his form markedly from his seasonal debut 12-length defeat and can blossom over time. Both are well shy of Champion Hurdle form, however.
One horse who may yet re-enter this fray – although his immediate targets might suggest a step up in trip for the Paddy Power Stayers' Hurdle more likely – is 2020 Champion Hurdle third Darver Star, who produced his first creditable form in 12 months on New Year's Eve at Punchestown.
Although he had won on his debut over fences last season, his technique never convinced and his form started to nosedive as his confidence ebbed away. Having reverted to hurdles in the Spring, he fell on his return to chasing in November and then, in a flourish smacking of desperation, he was both upped to three miles and fitted with blinkers for a three-mile handicap chase on the second day of Leopardstown's Christmas meeting. Nearly brought down by a faller at the first, Darver Star dropped to the rear of the large field and was pulled up three fences later.
It was a totally different horse who reappeared over 2m3f and hurdles, blinkers retained, four days later. Taking a stalking position towards the outside, he jumped like a horse switched from chasing yet with appetite and intent. A series of accurate leaps propelled him to the lead three out and, bar for overjumping the next, it was an utterly straightforward 20-length success.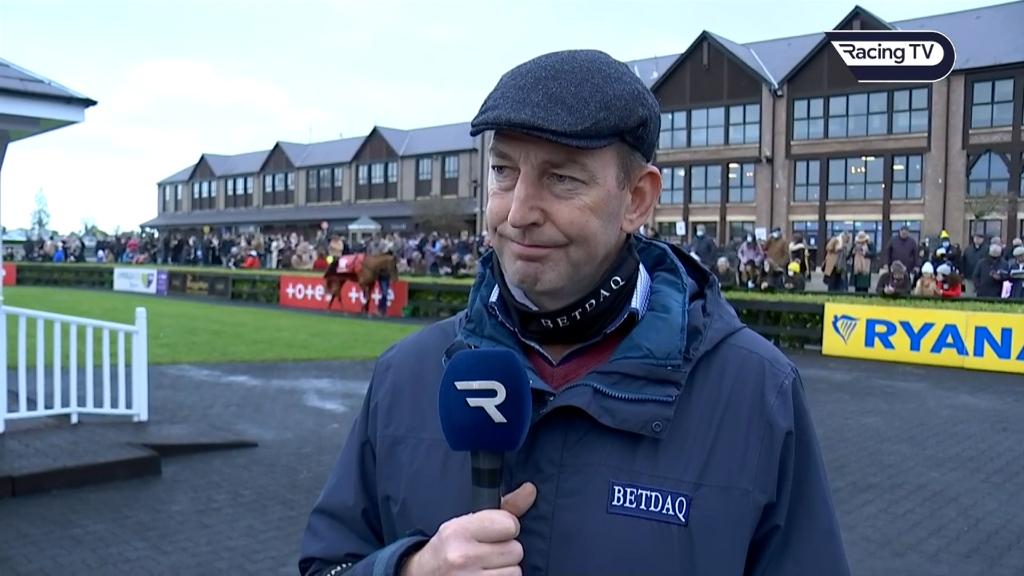 Afterwards, trainer Gavin Cromwell commented: "Darver Star just grew in confidence as the race developed. The further he went, the better his jumping got. The ability was always there and his work was great at home. Maybe we shouldn't have stayed chasing as long as we did."
Cromwell mentioned the Galmoy or Boyne Hurdles, over three miles at Gowran in late January or 2m5f at Navan in late-February respectively, as potential next steps. Whatever happens, it was good to see this horse back in the groove. A late-maturing type, already eight when placing at the Festival, it may just have been too late to switch disciplines.
Staying hurdlers
Ten days after Champ set the seasonal standard for this division by winning the Long Walk Hurdle – beating Thyme Hill and Paisley Park – it was Ireland's turn to respond. Klassical Dream was so keen to supply his answer that he charged the start and gained a good eight lengths on his field, prompting jockey Danny Mullins to aim some choice words at the starter whilst passing to give chase on Flooring Porter.
You can certainly argue this complimentary advantage, involuntarily gained by winning jockey Paul Townend, might have been the difference between victory and defeat in the Dornan Engineering Christmas Hurdle. But, for reasons other than strict pounds and lengths, I doubt it.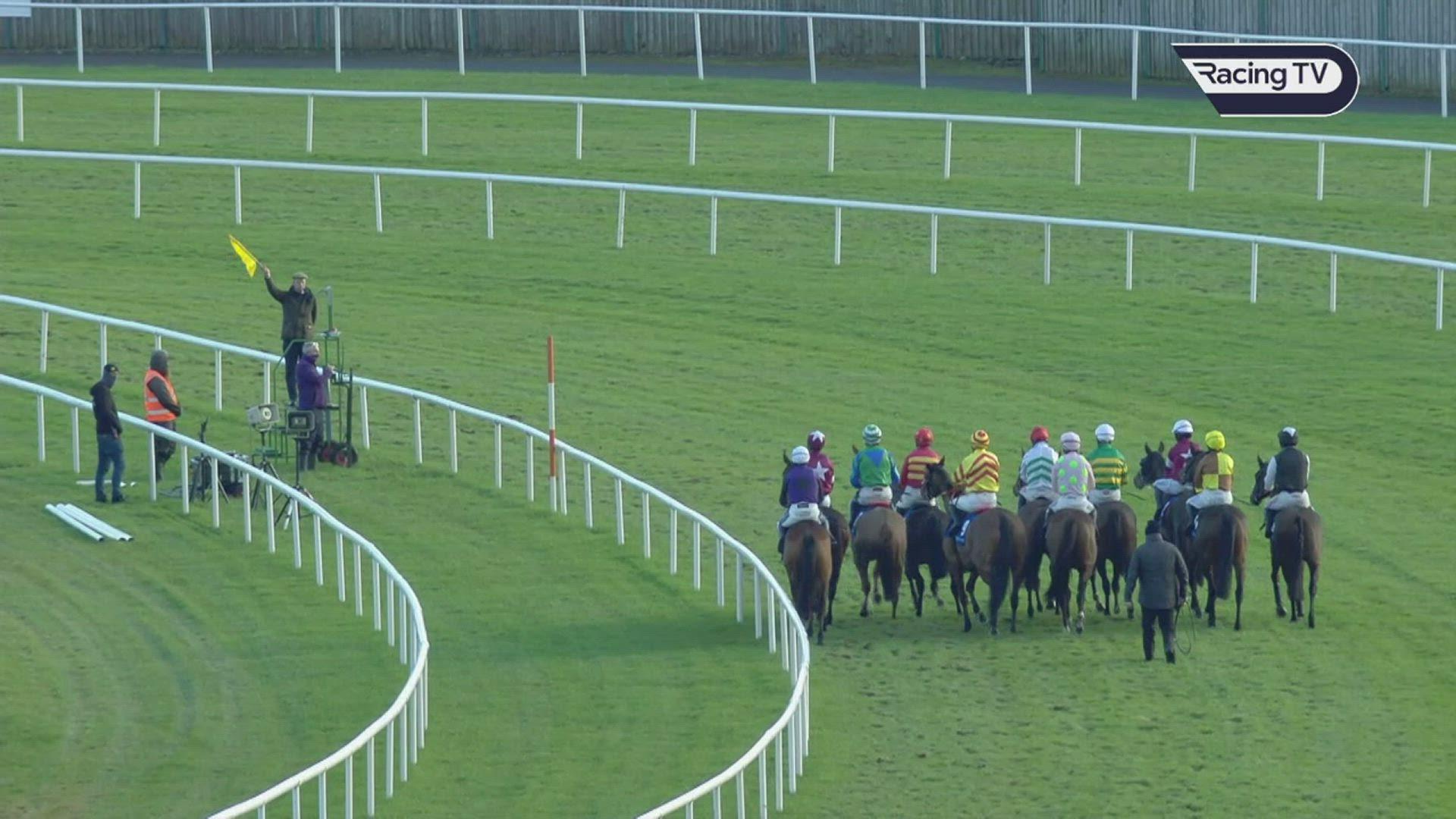 Klassical Dream continues to be "fast in his head", as Ruby Walsh puts it – requiring two handlers whilst throwing his head around pre-race in Leopardstown's paddock (less dementedly than has often been the case) and bowing his head characteristically low en route to post and when suddenly lurching forward. Walsh reminded Racing TV viewers that the horse had done the same thing when he had ridden him in the 2019 Festival's Supreme Novices' Hurdle, causing a false start prior to his victory.
But the field was not recalled here and, in the subsequent stewards' enquiry, starter Joe Banahan testified that "all the horses had approached him in a controlled manner and, at the same time as he was dropping his flag, Klassical Dream plunged forward into stride". Townend stated that his mount was "known for his antics at the start" and "fly-leapt" forward at the same time that the starter dropped his flag".
The relevant clause in the Irish Horseracing Regulatory Board's rules is here:
In a sentence heavy with implicit and surely contradictory meaning, the Enquiry report says that Mullins "accepted the evidence as submitted . . . and stated that the video recordings were self-explanatory". I sense I should applaud Mullins, or the writer of the report, or perhaps both, for the deft language employed here. What a shame Irish stewards' enquiries aren't televised . . .
The Enquiry concluded: "Having considered all the evidence, viewed the video recordings and the still pictures of the start, the Stewards were satisfied that the starting procedures were adhered to." Had the Stewards concluded that the start was manifestly unfair, the race would have been declared void.
Clearly, there's a difference between acting and reacting subjectively during live events, as the starter and Mullins did, and objectively watching an incident as it unfolds. Afterwards, the facility to pause, rewind and slow the pictures down – as happens in stewards' enquiries, television production galleries and the comfort of our own homes – offers a further, even more subtly different perspective.
Patrick Mullins commented in his Racing Post column that "things that happened in real-time shouldn't be judged in slow motion afterwards" – a stipulation that would speed up disciplinary panel hearings here in Britain even more than it would stewards' enquiries.
Yet pretending that a source of fact-establishing evidence does not exist doesn't make any sense. Where Mullins does have a point, however, is how this evidence should then be interpreted, by humans, about humans. It involves a degree of human tolerance.
Here is the Irish Horseracing Regulatory Board's still footage, used by the Stewards to reach their decision. The top image shows that Banahan's flag is still up after Klassical Dream has begun to shoot forward, but the tape – marked with a red arrow in the first image and traced with a black line in the second – had already been released.
Although I cannot agree that Klassical Dream shot forward at the same time as the flag was brought down – on replaying the video in real-time, there seems to me to be more than a second but a maximum of two seconds between those two actions – these images do show that Banahan had pressed the button to release the starting-tape prior to lowering his flag.
The end of the tape had already whizzed past Klassical Dream as he began his charge, but Mullins – and the rest of the jockeys, who had their mounts "controlled" – were very properly reacting to the flag. In an ideal world, in my opinion a false start would have been called . . . but it wasn't. In that fait accompli, I think the Stewards came to a pragmatic but reasonable conclusion.
In his column, Patrick Mullins added rhetorically: "Was it the difference between winning and losing? Very possibly. But Danny . . . has a habit of flying starts here and there, so while he mightn't have liked Klassical Dream's brazenness, he'll have respected it!" Yet it may be a comfort for all involved that the winner didn't triumph via soft fractions finessed with an easy lead – he went out hard, kept up the pace and was surely the best horse on the day.
Back to the mechanics of the race itself, then. Klassical Dream gifted himself a minimum initial eight-length lead and Townend was hardly going to tarry while everyone else deliberated its implications. Danny Mullins reacted relatively sharply – seemingly in more sense than one – with a slingshot from a wide starting position to alone give chase. He'd been keeping his mercurial mount, who has been known to bolt to the start, apart from rivals – a ministration that placed the partnership on the backfoot when the winner got his flier.
Flying Porter had recovered to within two lengths of Klassical Dream by the second flight and the pair then raced clear of the rest of the field throughout the contest. The runner-up never quite got upsides the winner, however. The rest briefly closed on the leading pair approaching the third-last but, a hurdle later, Klassical Dream had pressed on the gas again. By the home turn it had become clear that Flooring Porter was chasing in vain and the others would be well beaten. The runner-up went down by two lengths.
The quirks in the Stayers' Hurdle champion seem to me to be much more in the foreground since last March. Going into the 2021 Festival, trainer Gavin Cromwell had emphasised the importance of a continuous inside running rail to this left-leaning horse, and feared Cheltenham's island hurdles on the New Course would not suit him. And yet Flooring Porter uncomplicatedly skipped around to win by more than three lengths, unchallenged.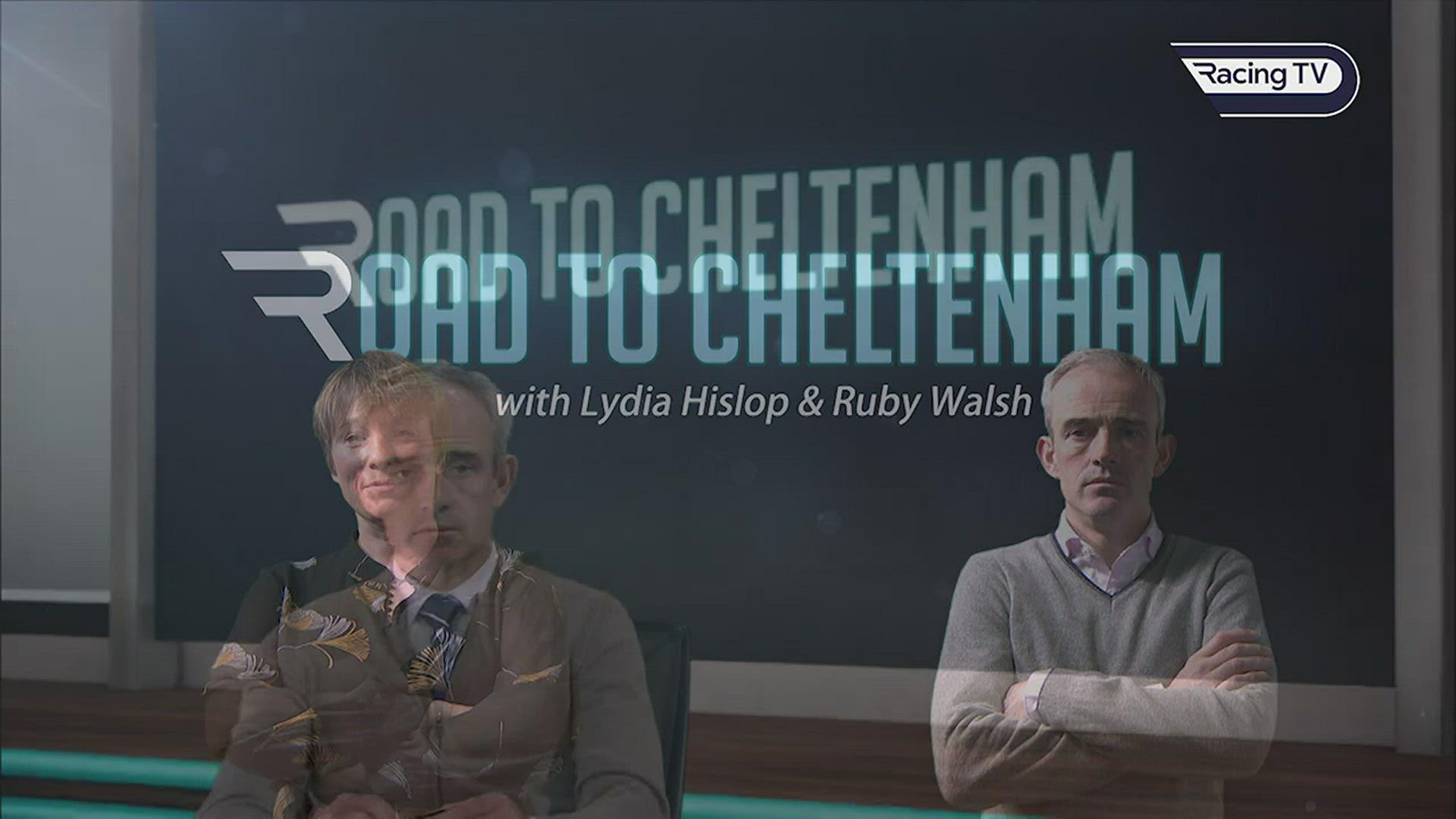 Ruby Walsh on the flaws in Flooring Porter
But at Punchestown in May, he jumped left with increasing abandon prior to being pulled up, and the same trait was on show, especially when organised into his obstacles, when he ultimately fell in Navan's Lismullen Hurdle on seasonal debut. At Leopardstown during the festive period, he hung increasingly left as the race developed – into the running rail from the final flight, to such an extent that he appeared quite intractable.
Flooring Porter's greatest hits were in the past achieved via him securing a solo lead and dictating terms, often at a brisk pace himself. On paper, this also reads as a high-class effort – at least as good as his Cheltenham success, and a big step forward from a negative experience at Navan. You might even argue those self-defeating traits, increasingly apparent as the race got busy, were a function of Klassical Dream dominating robust fractions with a high-class performance. But it's hard to conceive how the runner-up could have changed the result any which way he was ridden.
Even placing to one side the quality of the winner here, I can't help but feel that opponents have got Flooring Porter's number now. He was underestimated as an upstart handicapper last season, and has now himself unravelled slightly – enough to make him vulnerable. Last season, being free to post, needing to be led in at the start and hanging persistently left were footnotes; now, they're starting to become the story. That said, on merit, I'd still have him slightly shorter than Thyme Hill in the Stayers' Hurdle ante-post betting.
And that's poor timing, given this pool has just got significantly deeper than when Sire Du Berlais and Paisley Park were the big fish. Not only is Champ surely to be kept over hurdles – regardless of Chantry House's King George flop and even though he was this week entered in the Cheltenham Gold Cup – but Klassical Dream is having an atypical run of soundness.
Having won at Punchestown and now Leopardstown – and with a past Festival success on his CV, even on a different track – the 2019 Supreme hero is the current king of the hill. Even though he was gifted an advantage here, in this kind of mood he would surely have powered to the front and gone from there, however the race had started.
If you like him for Cheltenham, your risk is an ante-post one. That's tempered to some extent by the improbability that he will set foot on a racecourse in anger between now and March, but the fact remains this was only his fifth start since his Festival triumph almost three years ago. You can take 11-4 with that in-built risk or 2-1 non-runner-no-bet with Bet365, who this week became the first bookmakers to offer such terms about Cheltenham's 'Big Five' open Grade Ones.
Klassical Dream has the best form in this division, now produced on both of his career attempts at three miles, and appears slightly less of a headcase than previously. Yes, the feverish sights and sounds of the Festival might set him on edge, but he managed before. It just comes down to whether either price is worth getting excited about. For me, the answer is no.
The filly Burning Victory is discussed in the next section, because even though she probably stayed three miles here – or, at least, better than those who raced around her – her target is more likely to be Cheltenham's Close Brothers Mares' Hurdle over 2m4f. The intermediate-hurdler section is also where Abacadabras and stablemate Grand Roi will be filed in future, after neither appeared to stay on their first attempt at this trip, the former most markedly.
On his first start for 879 days, Mr Adjudicator shaped as though retaining plenty of ability – travelling relatively well as the field took closer order three out but then unable to offer more from the penultimate flight. He tried an extended staying trip at Auteuil as a five-year-old, but otherwise produced his best form at intermediate distances and might prove interesting in something like the Coral Cup. He ran better than the bare form when eighth off 149 in the 2019 County Hurdle.
The big disappointments of the race were dual Pertemps hero Sire Du Berlais, 2019 Stayers' Hurdle runner-up Ronald Pump and the once much-vaunted Commander Of Fleet.
Mark Walsh reverted to more patient tactics but Sire Du Berlais was in trouble from the outset of the final circuit, although he tried to hang in there until being pulled up before the last. This was a regression from his seasonal debut – a below-par second, even if over an inadequate trip, behind Darasso in the Lismullen Hurdle (in which Flooring Porter fell and Grand Roi was third).
Perhaps trainer Gordon Elliott might try a first-time visor at Cheltenham – 12 months later than I had previously anticipated (in this column last season). Dropped 3lb for this latest Leopardstown effort by his domestic handicapper, Sire Du Berlais – now nine years of age – is 5lbs higher than when winning the second of his Pertemps Hurdles in 2020… with a headgear switch, blinkers for cheekpieces. He doesn't quite look up to a second Stayers' Hurdle attempt in the current climate.
Ronald Pump was making a quick reappearance after finishing a disappointing fifth behind Champ in the Long Walk, jockey Keith Donoghue having convinced trainer Matthew Smith to dispense with the blinkers employed on his mount's previous two starts.
"Keith said he fought him most of the way [at Ascot] and used up whatever energy he had before he needed it," Smith had said, prior to Leopardstown. "Last year Keith said it took him ages to grab the bit, so we'd worked him in blinkers and he was good. He had them on in a schooling bumper and obviously in the Hatton's Grace, but that was only two-and-a-half miles and they went a right gallop."
Sadly, the reverse measure backfired, with Ronald Pump running even less of a race – making mistakes and losing a prominent pitch in the distantly chasing group passing the stands for the first time. He's regressed with each start so far this term.
Commander Of Fleet was once a highly regarded novice hurdler, even going off 4-1 favourite against Minella Indo and Allaho in the 2018 Albert Bartlett, and splitting that pair at the line. But he never produced anything remotely comparable – pulling up lame at Punchestown next time out, absent for the next 570 days and showing much lesser form last season, despite concluding with a cheek-pieced success.
Until this season . . . On his second start with blinkers, he won a Navan handicap hurdle from a mark of 144 at 40-1 in early December – which justified pitching him in here. But the jumping problems that have beset his career since returning from his spell on the sidelines again plagued him here. Leading the chasing group, he made errors at successive hurdles – the fifth and sixth – and lost his pitch. For whatever reason, he's doesn't seem to be this class – although a sounder surface might help.
You can safely throw out this run for Saldier, meaning three miles is still unknown territory for him. He was badly hampered – in rider Brian Hayes's view "nearly brought down" – by the fall of Sams Profile at the fourth and then made a hash of the next hurdle all by himself, prior to being judiciously pulled up. The unfortunate Sams Profile continues to craft a patchwork career.
Entries for the Paddy Power Stayers' Hurdle will be released next Tuesday, so we can still hazard a guess at some leftfield inclusions. Given his comments earlier in the season, it wouldn't be surprising for Willie Mullins to enter Melon – last seen when not enjoying patient tactics in the Savills Chase. He's already been engaged in the Ryanair and Gold Cup.
Kemboy, who like Frodon has not been entered in either of those Festival Chases, will surely be entered for a second successive year – and could be of interest with headgear and ten fewer obstacles (than a Gold Cup) over which to adjust right.
Perhaps of greatest interest would be such an engagement for everyone's favourite basket-case Asterion Forlonge, as he's yet to fall over hurdles, has developed into a stayer and has shown a liking for Cheltenham's New Course when third in last term's Marsh (now Turners) Novices' Chase. If you don't mind a speculative ante-post bet that risks an embarrassingly short shelf-life, the widely available 33-1 is way, way too big.
---
CLICK HERE FOR PART TWO OF THIS WEEK'S COLUMN
---