Mighty mare Enable did not disappoint on her eagerly awaited return and has now beaten 40 Group One-winning rivals - almost as many as Frankel and Sea The Stars combined, Andy Stephens reports.
Enable held Sandown in rapture on Saturday and the life-affirming roar from the stands which greeted her when she hit the front two out in the Coral-Eclipse will live long in the memory.
A cacophony of noise followed her all the way to line and beyond, with a packed winner's enclosure giving her the kind of ovation usually reserved for the steeplechasing greats at the Cheltenham Festival.
"You wouldn't get this reception in a football game. I can't hear myself talk at the moment," Frankie Dettori said before making himself heard and acclaiming her as the best he has ridden.
Meanwhile, a pumped-up John Gosden was flowing with adrenaline and used analogies involving top tennis players to help explain how his mighty mare had recaptured all her verve on the gallops in the past fortnight.
It was wholly appropriate, given that Enable is leading forty love when it comes to dispatching Group One-winning rivals.
On a sun-soaked Saturday, when the queue for jugs of Pimm's never relented, she upstaged three more top-level victors, including two – Mustashry and Zabeel Prince – who she had previously not put in their place.
It means she has now defeated 40 individual Group One winners on her way to winning eight races at the top level and earning her connections the best part of £8.5 million in prize-money. By way of comparison, Frankel brushed aside 24 Group One winners during his exalted career, while the mighty Sea The Stars conquered 18.
Aidan O'Brien has thrown plenty of obstacles in Enable's way – much as he did Frankel before her – but a racefit Magical could not match the pace and power of her old adversary despite again stretching every sinew.
Rhododendron, Highland Reel, Kew Gardens, Order Of St George, Winter, Seventh Heaven and Capri have been other Ballydoyle big-hitters who have tried, and failed, to get the better of Enable in the past two years or so.
That's not a bad battalion to give the serve-and-volley treatment to and this fabulous racehorse is far from finished yet, with the King George, York's Ebor meeting and Arc next on her agenda.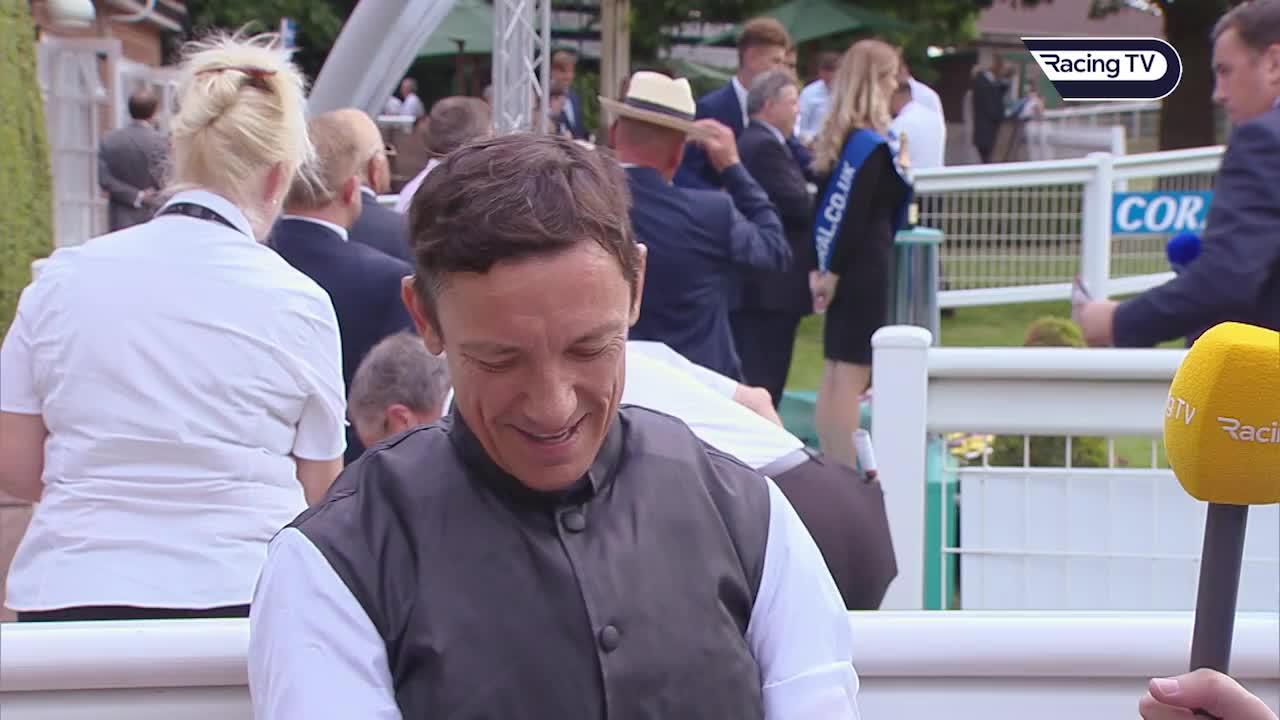 Dettori sings the praises of Enable
The middle leg is open to debate with Gosden suggesting the Yorkshire Oaks would be a perfect fit before an attempt to win a historic third Arc.
However, Teddy Grimthorpe, racing manager for Prince Khalid Abdullah, says the Juddmonte International (sponsored by the owner) would be his preferred choice.
Enable's delayed start to the campaign also offers hope that she might also top the bill on Champions Day at Ascot in October, although an ecstatic Dettori was right when he insisted afterwards that we should "enjoy the now".
There was a great Enable buzz around Sandown from before the first race and shortly after 3pm plenty of the 14,000-plus crowd - more than 15 per cent up on last year - headed for the pre-parade ring seeking an early glimpse.
She did one lap, which was one more than the Sir Michael Stoute-trained pair of Regal Reality and Mustashry, before entering a thronged paddock.
Accompanied by two handlers, Enable did not turn a hair and took everything in. At times she cranked her neck to study all and sundry; as if looking for a lost chum she had arranged to meet up with.
Fears that she might need her first race for eight months, or that she might be vulnerable dropping to ten furlongs, never materialised. As a consequence Dettori did not have to revert to Plan B, which involved giving the mare an easier time as possible with future targets in mind.
"She's only started coming to herself the last two weeks and quite frankly she's come here at 85 per cent ft, maybe 90," Gosden relayed. "The last furlong I was concerned and I told Frankie if she gets tired you look after her. This is not a prep, it's an Eclipse, but it's a prep for the rest of the year."
Last November, without saying quite as much, Gosden had been unhappy that the O'Brien-trained Hunting Horn had "attended her" in the Breeders' Cup Turf at Churchill Downs. This time, though, he acknowledged he was her "friend", setting what appeared consistent fractions and giving her an ideal tow into the race.
Once she hit the front, there was an inevitability about the result. Enable? Willing And Able would have been a more fitting name for her
A wave of applause began before she entered the winner's enclosure and when she did Dettori cupped his ear, encouraging a louder ovation. The crowd sang his name to the tune of 'Seven Nation Army' by The White Stripes and the racegoer who yelled out "Three Cheers For Enable" was not to be disappointed.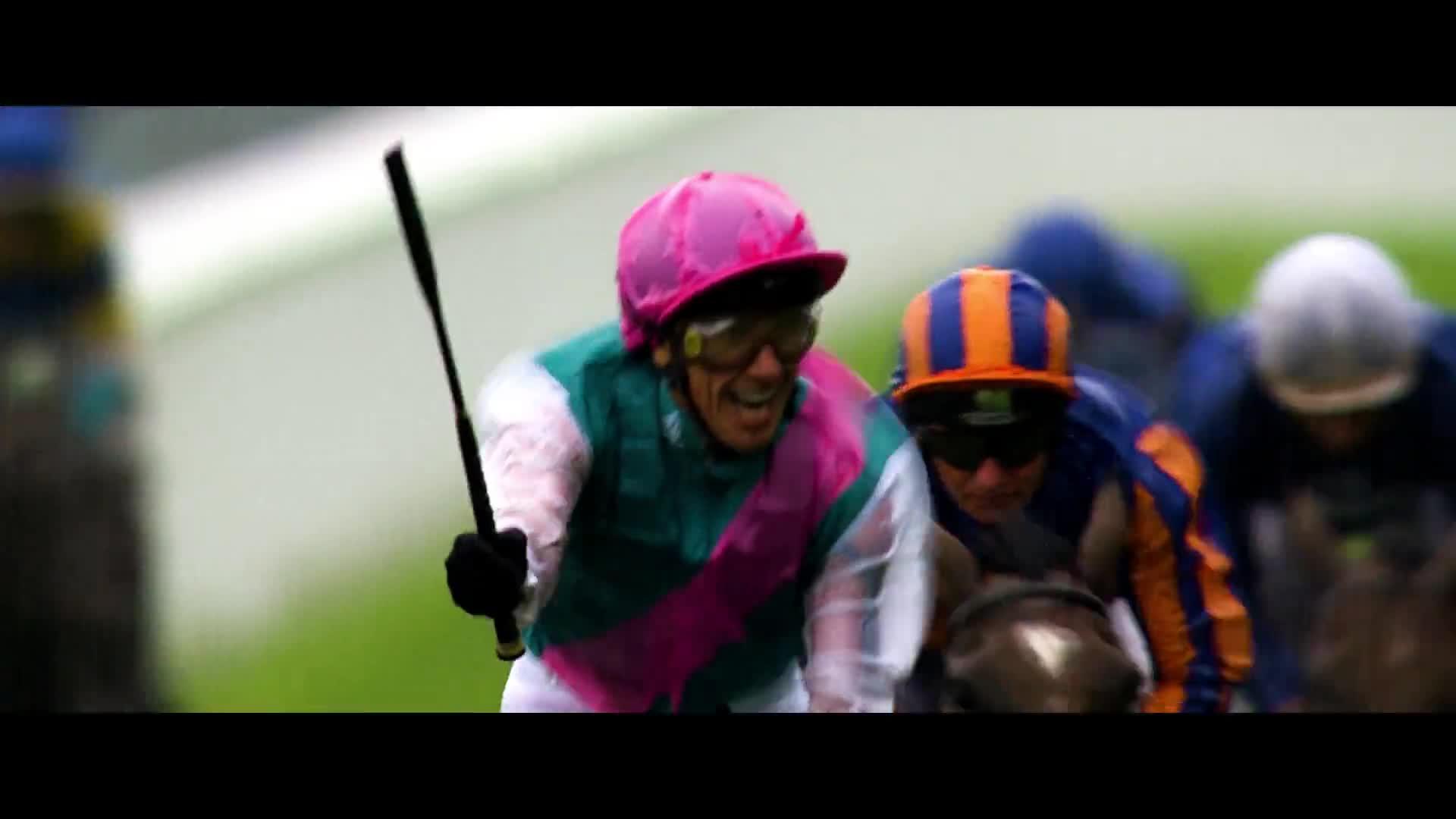 Enable has run 12 times - but never at the same track twice
Earlier in the afternoon, after winning aboard the well-backed Mojito, Dettori had resisted one of his trademark flying dismounts. The crowd comically booed him for sliding from the gelding's back but this time there was no question that he was going to take to the skies.
Racing can be an expensive business – whether you are a trainer, jockey, owner or punter – but dreams cost nothing and Enable has already fuelled and fulfilled plenty.
The decision to keep her in training must have been a relatively easy one – effectively surrendering one potential foal for the chance to prove herself one of the all-time greats - but there were no guarantees all her powers would still be intact, especially after her exploits in the autumn when Gosden was playing catch-up and having to ask her searching questions.
Also, before today the Eclipse had been a graveyard for fillies, with only Pebbles (1985) and Kooyonga (1992) winning it since its inception.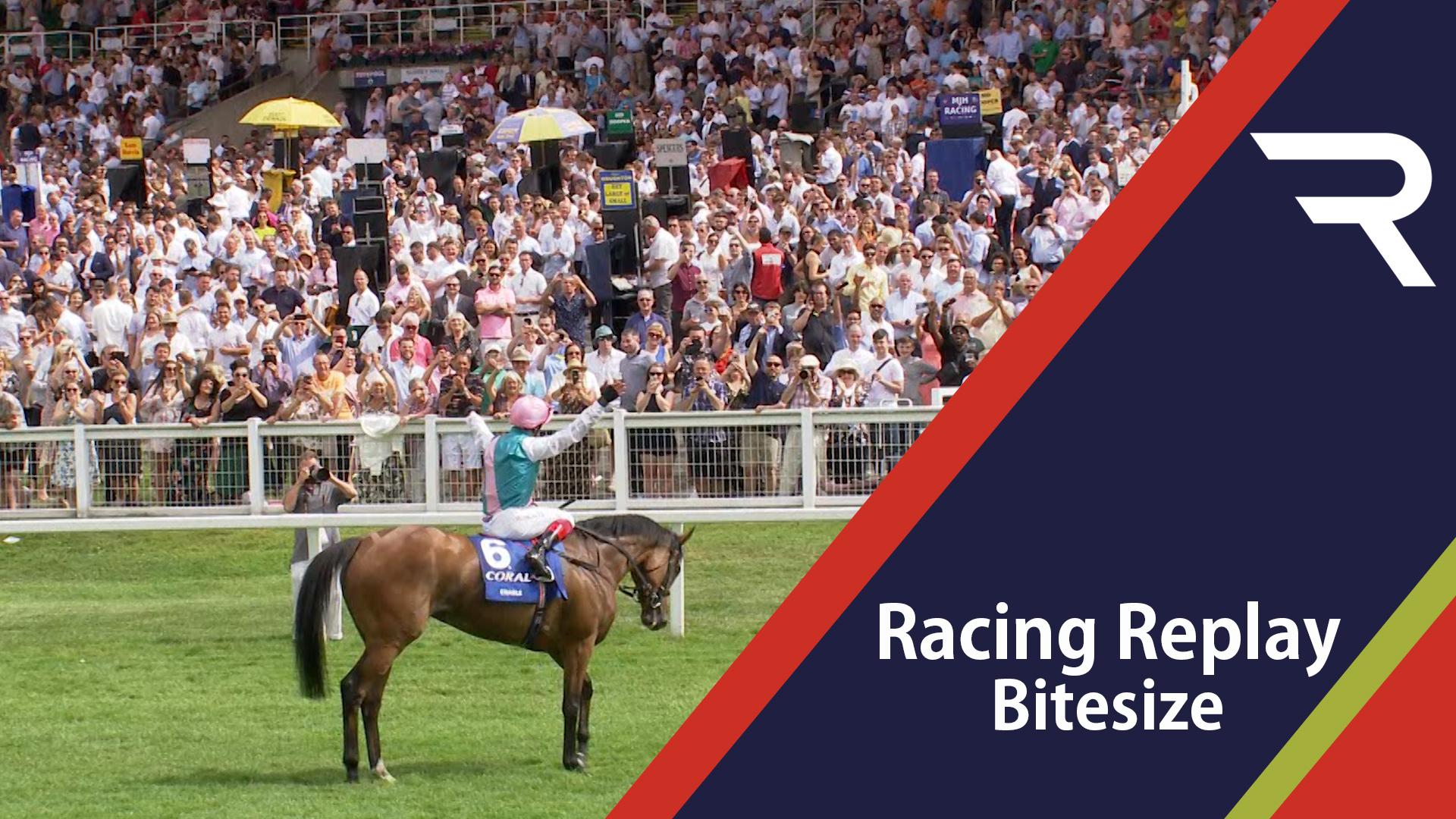 Enable was star of the show at Sandown - but there were many top finishes on Saturday
Park Top, Time Charter, Triptych, Indian Skimmer, Bosra Sham, In The Groove, Islington, Ouija Board, Dar Re Mi, Snow Fairy and The Fugue had been among the vanquished. The jinx was turned on its head with Enable and Magical giving the fairer sex a famous one-two.
Ascot will need to do little to promote the QIPCO-sponsored King George VI and Queen Elizabeth Stakes three weeks from now with Enable on course to try and replicate her 2017 triumph.
Remarkably, if she is successful it will be the first time she has won at the same track twice.
Stiffer opposition will await but Forty Love seems likely to become Game, Set and Match for Flat racing's biggest ace.
THE TOP FORTY
Enable has beaten 40 horses who were Group One/Grade One winners at the time, or who have gone on to win one. Here's the full list:
1 Rhododendron. 2 Coronet (Enable has beaten her three times). 3 Sobetsu. 4 Intricately. 5 Ulysses (twice). 6 Highland Reel. 7 Benbatl. 8 Desert Encounter. 9 My Dream Boat. 10 Jack Hobbs. 11 Sixties Song. 12 Queen's Trust. 13 Nezwaah. 14 Cloth Of Stars 15 Order Of St George. 16 Brametot. 17 Dschings Secret. 18 Iquitos. 19 Winter. 20 Zarak. 21 Plumatic. 22 Seventh Heaven. 23 Statono Diamond. 24 Capri. 25 Crystal Ocean. 26 Sea Of Class. 27 Waldgeist (twice). 28 Kew Gardens. 29 Study Of Man. 30 Magical (three times). 31 Glorious Empire. 32 Channel Maker. 33 Talismanic – twice. 34 Defoe. 35 Hi Happy. 36 Sadler's Joy. 37 Robert Bruce. 38 Quarteto de Pardos. 39 Zabeel Prince. 40 Mustashry.
Frankel beat 24:
1 Nathaniel. 2 Treasure Beach. 3 Roderic O'Connor (Twice). 4 Dream Ahead (twice). 5 Excelebration (five times). 6 Pathfork. 7 Casamento. 8 Zoffany. 9 Wootton Bassett. 10 Grand Prix Boss. 11 Canford Cliffs. 12 Rio De La Plata. 13 Immortal Verse. 14 Dick turpin. 15 Poet's Voice. 16 Side Glance (twice). 17 Helmet. 18 Farhh (twice). 19. St Nicholas Abbey. 20 Twice Over. 21 Planteur. 22 Cirrus Des Aigles. 23 Pastorius. 24 Master Of Hounds.
Sea The Stars beat 18:
1 Rip Van Winkle (three times). 2 Mastercraftsman (three times). 3 Lord Shanakill. 4 Cityscape. 5 Fame And Glory (three times). 6 Crowded House. 7 Conduit (twice). 8 Cima De Triomphe. 9 Jukebox Jury. 10 Twice Over. 11 Casual Conquest. 12 Youmzain. 13 Cavalryman. 14 Dar Re Mi. 15 Stacelita. 16 Vision D'Etat. 17 Getaway. 18 Hot Six.
Watch the three-day Moet & Chandon July meeting at Newmarket this week as part of a free trial of Racing TV! Click here for more details.