Trainer Gordon Elliott - his 18 entries include Tiger Roll (11st 10lb)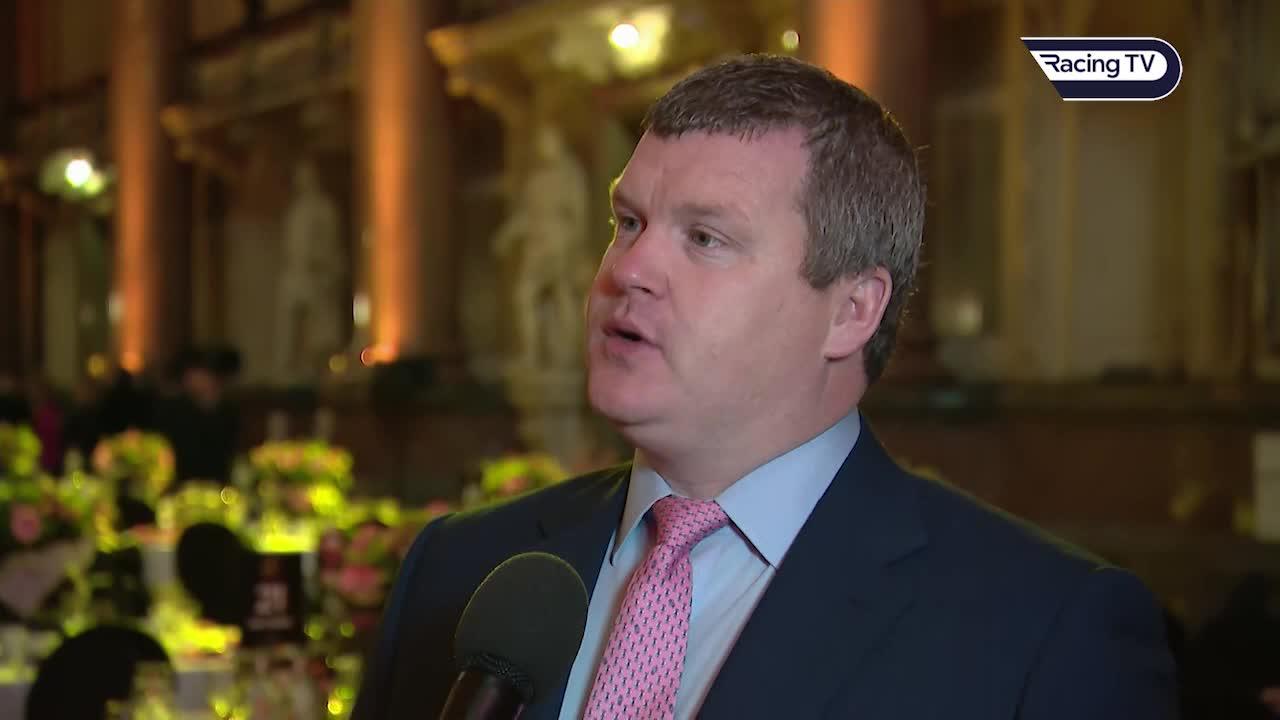 "If it is left down to me, Tiger Roll will definitely be running in the Randox Health Grand National. He is a household name, and this is the most famous race in the world. I am very keen to run him.
"Tiger Roll is only 4lb worse off with the second horse from last year (Magic Of Light, 10st 12lb). Martin [Greenwood, handicapper] and his team have a job to do, and I respect everything that he does. I think Martin has done his job well.
"Tiger Roll will go for the Boyne Hurdle on Sunday. He has been back cantering since the 1 January, so he will come on from the run. Cheltenham is the plan and then hopefully, with Michael O'Leary's blessing, the Randox Health Grand National.
"Tiger Roll is the horse of a lifetime. Everybody who comes into the yard, the first horse they want to see is Tiger Roll, whether it's a 90-year-old man or 10-year-old child. We are very lucky to have him.
"He gets quite low [over his fences], he just measures them. In his early days you would not have said that he is going to be a Grand National horse. As Donald McCain says, but as long as Donald is alive, Ginger will never be dead!
"The cut off to qualify for the Grand National is 16 March, so if Tiger Roll doesn't run at Cheltenham, it will be a disaster as he won't be qualified. There is a maybe a race in Down Royal the same week that he could be entered for, but all being well it will be Cheltenham."
Trainer Lucinda Russell – One For Arthur (10st 2lb)
"I'm pleased – 10st 2lb is a lovely weight. If the weights go up a bit that will be fine, and if they don't that would be even better.
"He's 6lb lower than he was last year (finished sixth) and he's on the same mark as when he won the National three years ago.
"I think he's in better form than he was this time last year, certainly we're a lot more relaxed. I think he might even be in better form than he was the year he won the National.
"We'd like to get a run in (at Haydock on Saturday), but we'll have to see what the weather does – good old February!"
Trainer Paul Nicholls - Yala Enki (10st 11lb), Saint Xavier (10st 4lb), Warriors Tale (10st 4lb), Romain de Senam (10st 2lb), Give Me A Copper (10st 1lb), As De Mee (9st 10lb)
"I have six entered and I would imagine we will run three of four if they all get there. It is just nice to have some nice entries - Yala Enki and Give Me A Copper are probably the best two.
"Yala Enki has nice weight on 10st 11lb. He ran very well in the Welsh National and then won at Taunton recently. He is very much like a Neptune Collonges. I suspect Bryony [Frost] will end up riding him, so that will be a good story as you can imagine.
"Give Me A Copper goes well fresh. He won the Badger Ales Trophy at Wincanton earlier in the season. He will probably go straight to Aintree, and 10st 1lb looks a lovely racing weight."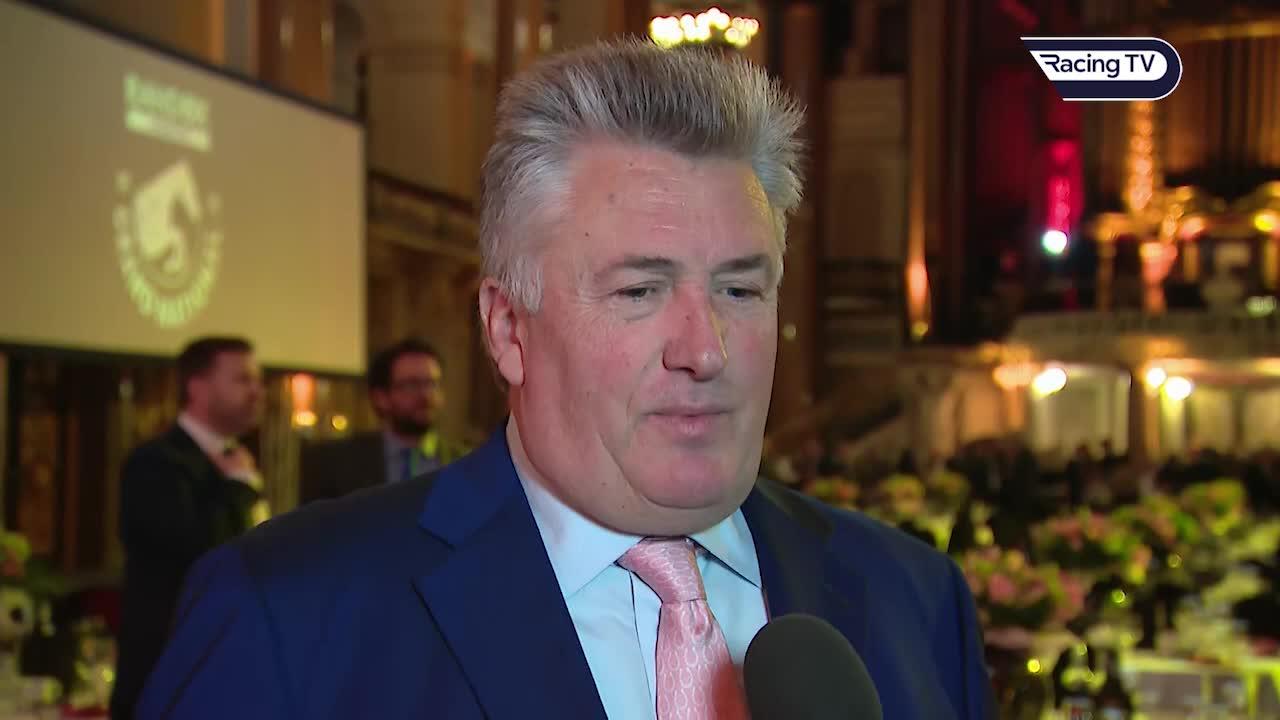 Trainer Robert Walford – Walk In The Mill (10st 4lb)
"I'm very happy with the weight he's got and the horse seems in great form.
"You won't see him again before Aintree. We've just got to try to keep him in one piece between now and then.
"In an ideal world we'd like soft ground, but that's probably unlikely as the ground dries out so quick there.
"You never know, I suppose. Proper soft ground would be ideal."
Trainer Christian Williams – Potters Corner (10st 6lb)
"It was very special to win the Welsh National and it was a brilliant day at Chepstow. We will hope for the same celebrations at Aintree.
"We are all loving the journey and it was great to see Jack ride him with his family there. It was great for a Welsh-trained horse to win and it was brilliant.
"Potters Corner backs up his runs quite well so we will keep the same pattern. Before he won the Welsh National, he had run three weeks beforehand so he doesn't need a big gap between his races.
"Looking at the weights and the entries, he doesn't however necessarily have to go to France and we'll see nearer the time.
"As to whether Jack rides, it is a tricky one really. It is exciting to have a horse like him in the race, but Jack firstly needs to have three more winners over fences between now and then before we can even decide if he can ride him.
"We will see if Jack can ride the winners and we will see what is best and who is available at the time of the race. Jack is a special talent and it's been brilliant to share a victory like that in the Welsh National with him."
"I'm happy with the weight, it's what we expected and we're looking forward to it now.
"I don't think he needs the ground soft. Aintree is a big, galloping track and he's not just a plodder. We had a dry winter last year and he still showed solid form. It's never quick on National day anymore."
Trainer Willie Mullins – Cadmium (11st 2lb), Total Recall (10st 13lb), Voix Du Reve (10st 12lb), Burrows Saint (10st 10lb), Pleasant Company (10st 7lb), Acapella Bourgeois (10st 6lb), Chef Des Obeaux (10st 3lb), Class Conti (10st 3lb), Cabaret Queen (9st 13lb)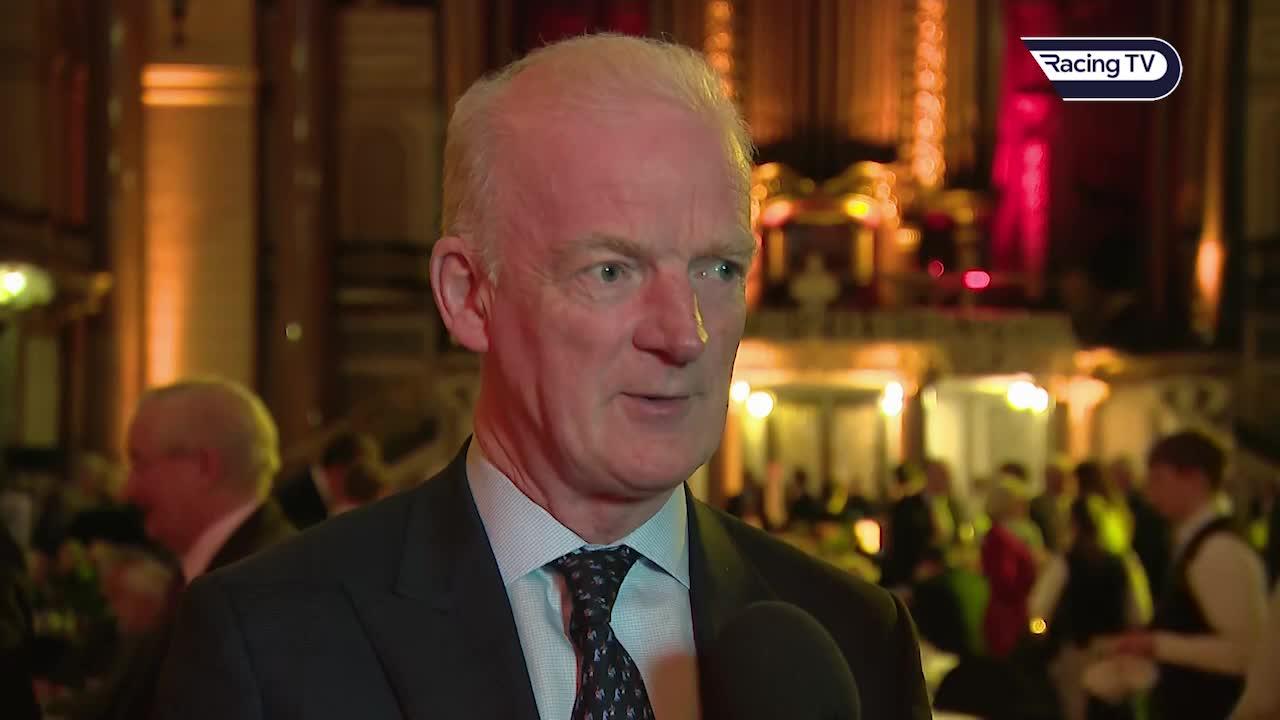 "Burrows Saint has been very progressive, and his Irish Grand National form has a strong look to it.
"Pleasant Company has obviously run very well in the race before when second to Tiger Roll in 2018. He was travelling very well in it last year too before he came down (four out). Age is probably not going to be on his chance, but he has been given a fair mark and we have been given a chance.
"Total Recall returned to form nicely when winning the Thyestes Chase, which can be a good trial for this race. He is not a super jumper but he gets from A to B. Crucially, he is horse who is going to keep improving stepped up in trip.
"The three horses I have mentioned are the same. Once they get into staying trips, beyond three and a quarter miles, they are progressing the whole time."
"Cadmium probably won't run. I ran him over three miles at Leopardstown and it didn't work out.
"Class Conti might go and Chef Des Obeaux. I'm hoping they'll all get in. They all stay and jump."
Trainer Nigel Twiston-Davies – Bristol De Mai (11st 8lb), Ballyoptic (10st 11lb), Crievehill (10st 8lb), Cogry (9st 12lb), Flying Angel (9st 12lb), The Hollow Ginge (9st 12lb), Townshend (9st 10lb)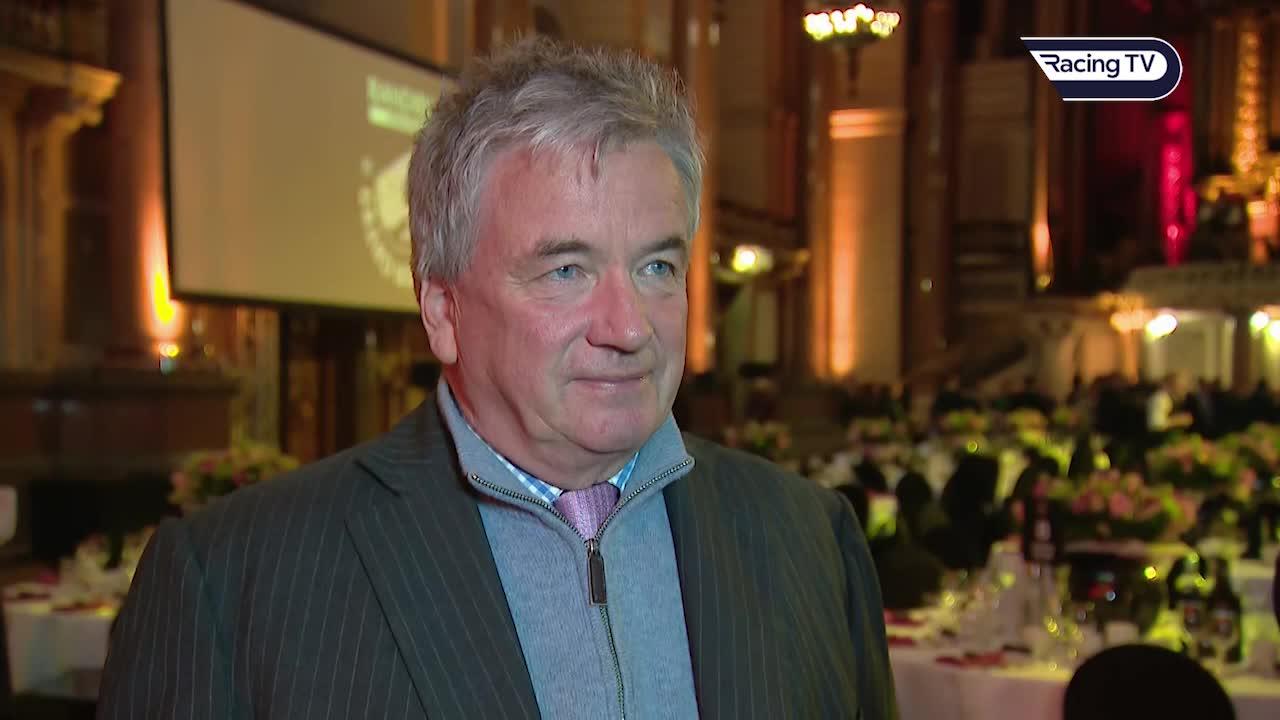 "Bristol will head for the Gold Cup and then we'll see what happens. Ballyoptic will definitely run in the National – he was still going well when he fell last year.
"Crievehill will head to Kempton for the old Racing Post Chase, that's been a decent National trial in the past. I'm pleased with him.
"Cogry has been running brilliantly all season, he needs the (National) distance – he'll love it.
"The Hollow Ginge won the other day and is a good jumper, Flying Angel has been round there before, too. Townshend is also back to form now.
"All the others will run if they get in, but with Bristol we just need to wait and see. If he wins the Gold Cup then he won't run in the National. He's only young still, so he might go next year."
Trainer's son Joe Tizzard - Native River (11st 6lb) and Elegant Escape (11st 2lb)
"We have not tried to hide the fact that myself and dad are keen to run Native River in the Grand National. But it is not just down to us and we have to have 100 per cent support from Garth Broom and Brocade Racing, who are coming around to the idea.
"To be honest, it is all about the Gold Cup with him. With the blinkers back on this season, he has looked very good and he deserves to take his chance in the Gold Cup again, and then we will take stock after that.
"If he was mine right now, I would perhaps skip Cheltenham and go straight to Aintree, but fair play to the owners, they own the horse and he has every right to line up in the Gold Cup.
"He is a tough boy, although I think his win the Gold Cup against Might Bite left its toll on both of them last season. But with the blinkers on, Native River seems in the form of his life again. He is an old-fashioned horse and old fashion rules say that the Gold Cup is a good prep for the Grand National.
"Elegant Escape (11st 2lb) has been placed in two Ladbrokes Trophys and has won a Welsh National. He probably hasn't got the class for a Gold Cup, so he will probably run at Haydock this weekend, skip Cheltenham, and then roll up at Aintree. If he got into a good rhythm, he stays really well. I actually think his Welsh National run this year was not his true running as he faded from four out."
Trainer Jessie Harrington - Magic Of Light (10st 12lb) and Jett (10st 13lb)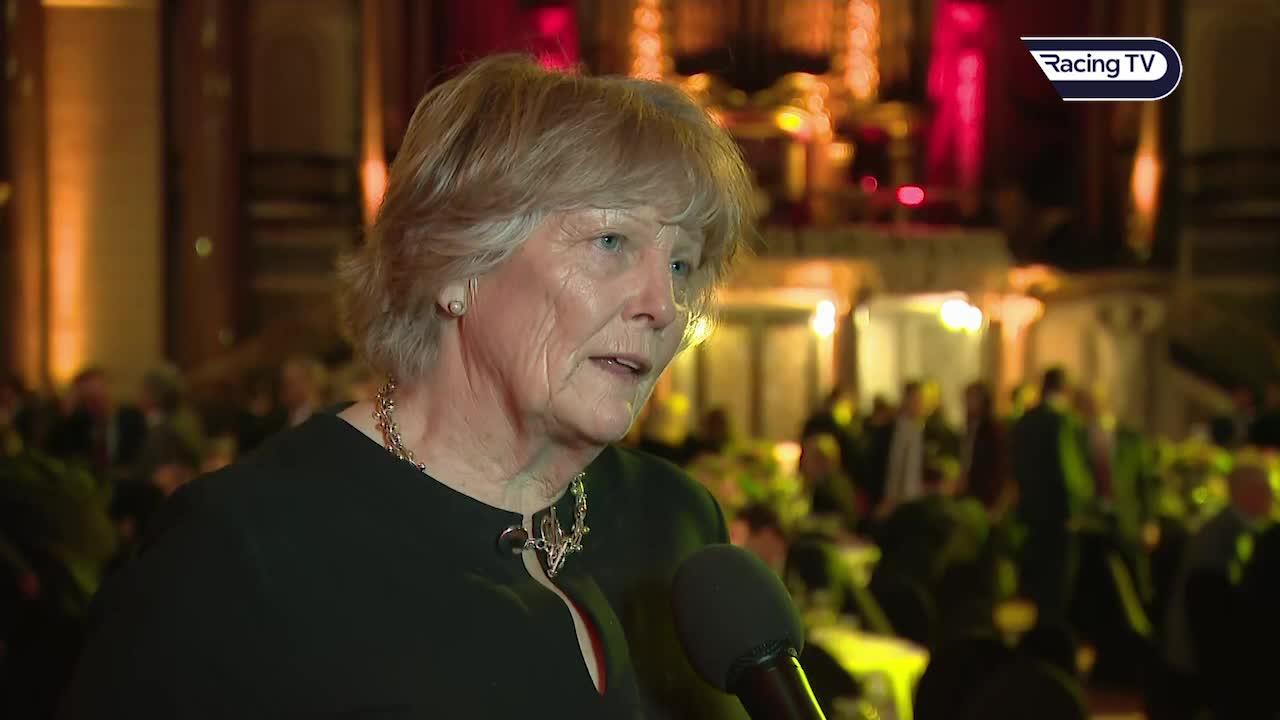 "It was an unbelievable run last year. Magic Of Light was only an eight-year-old, but she took to it like a duck to water. She jumped from fence to fence and, despite making a couple of bad mistakes, she ran totally to the line and stayed brilliantly.
"She was meant to run at Exeter last Sunday when the meeting was abandoned and she is scheduled to hopefully start her journey home tonight. She has an entry at Navan on Sunday and Punchestown next Wednesday. She may go to Cheltenham as well. She loves running so we will keep doing that. She travels very well and thrives on her races.
"She was our first runner in the race and it would be exciting to see if she can go one better."
"Jett is a super jumper. He has been running in G1 races as there is nowhere for him to go. However, he loves jumping and stays very well. If he takes to the fences, which is always a big question, I think he will run a very big race."
Trainer Tom Lacey - Kimberlite Candy (10st 4lb)
said: "It was great to see Kimberlite Candy back up his good run in the Becher, as that is something we have not seen from him. He has just come right this year and is very much a different proposition. He is a full of confidence and in great nick.
"We backed off him after the Classic Chase, but he did not miss a day. He just tipped away around the farm doing light canters. He has just started to do a little bit more now, but we will be in no rush.
"10st 4lb is a lovely racing weight. It would be incredible to win the Grand National, as we are a relatively small yard. Like every trainer in the country, we have very good staff who work very hard, and it would be great for everyone."
Trainer Sue Smith - Vintage Clouds (10st 8lb)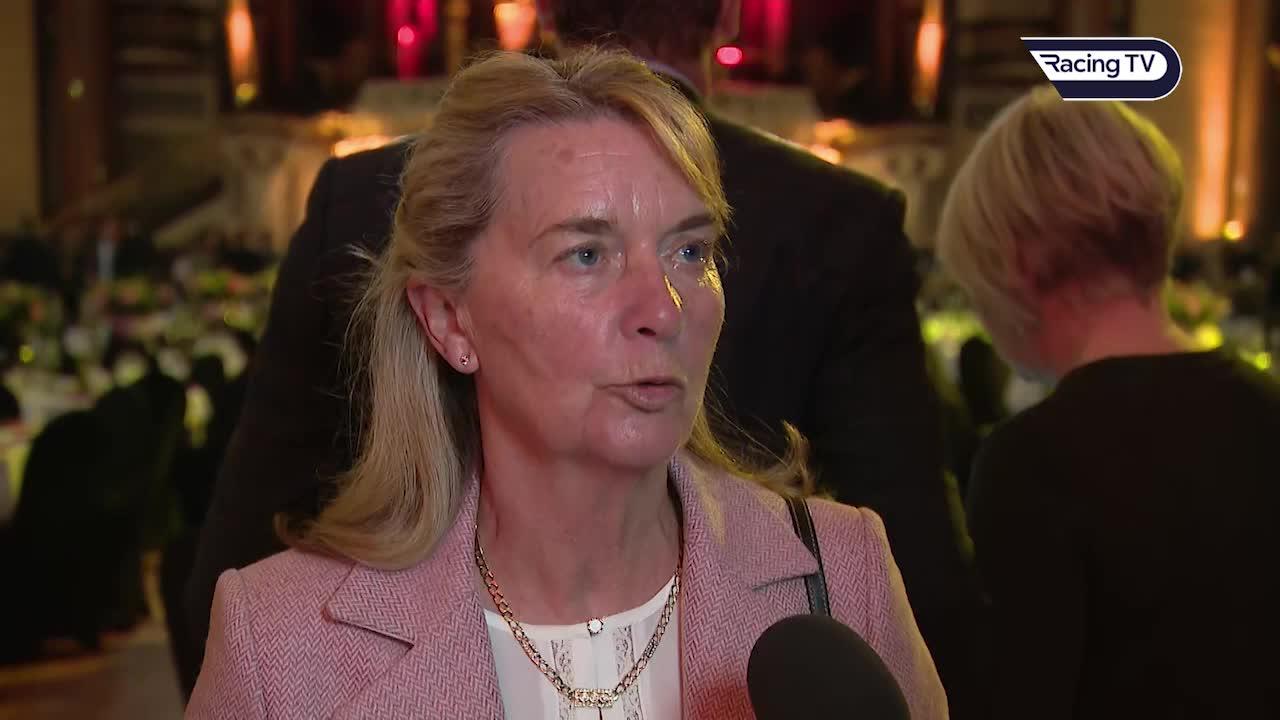 Katie Walsh (daughter of trainer Ted) - Any Second Now (10st 6lb)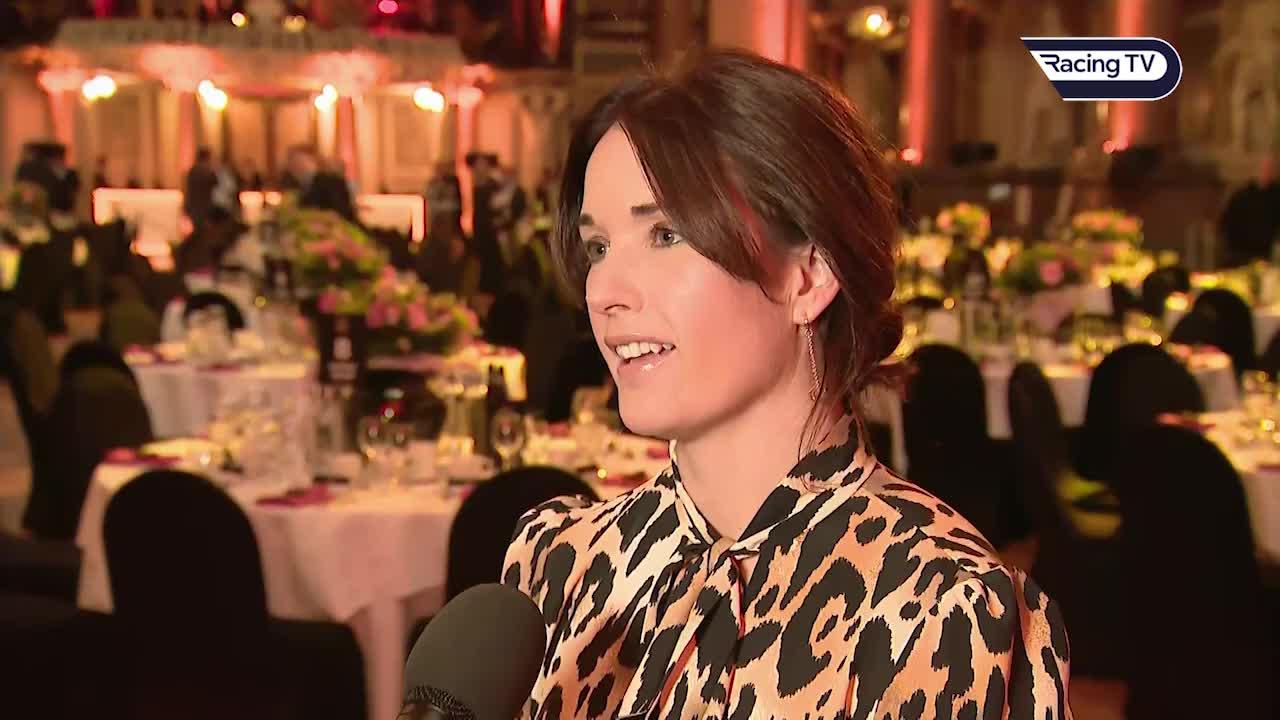 "We are really looking forward to running him. He ran well at Leopardstown last time out and he is also a Kim Muir winner. He stays and jumps very well and hopefully for Dad and for the yard, he could run a big race. He is definitely one I will be roaring for after the last."