Watch again how Harry Angel hurt himself at Royal Ascot and read what Clive Cox had to say to Harry Allwood on Tuesday about his stable star's preparation for the 32Red Sprint Cup at haydock.
Clive Cox says Harry Angel's work has been "impeccable" ahead of his stable flagbearer attempting to become only the second two-time winner of the 32Red Sprint Cup at Haydock on Saturday.
The four-year-old colt radiated good health at the trainer's Beechdown Farm stables in Lambourn on Tuesday morning and showed the laidback style of his nature as he leisurely yawned on several occasions when invited to pose for photographers.
If he takes a similar attitude to the starting stalls on Saturday then half the battle will be won for a colt acclaimed last year in the Longines World's Best Racehorse Rankings as the best sprinter in the world.
"He's back in good form and is giving me a really positive feel," Cox said. "His work has been impeccable. From his point of view, he's in a good place.
"We all believe he is as good as this time last year. I would even say he is a bit stronger. I'm really confident he is back to his best."
The four-year-old has been absent since finishing down the field in the Diamond Jubilee Stakes at Royal Ascot in June when he got worked up in the stalls. His hind leg got stuck on the ledge and he returned home with a nasty wound on his fetlock joint.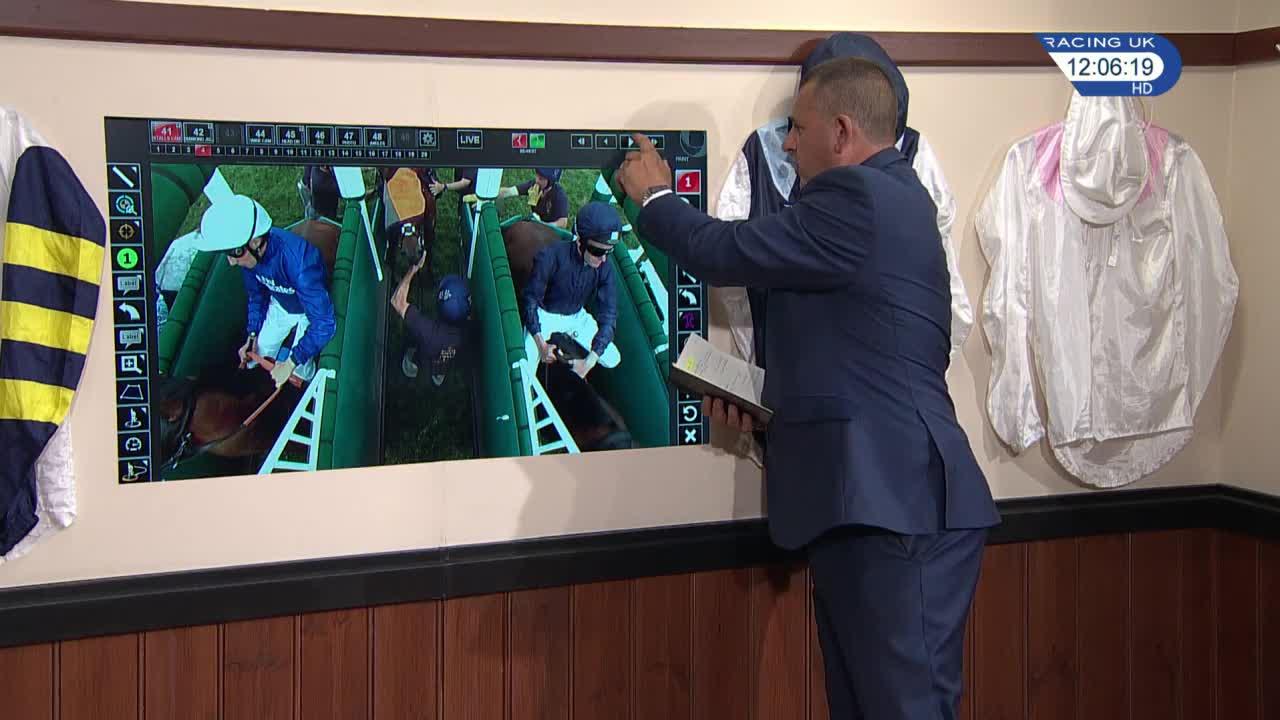 Watch how Harry Angel hurt his leg in the stalls at Royal Ascot
To rub salt into the wound, he had to miss the defence of his July Cup crown the following month.
Cox admitted the episode had been a "nightmare" to watch and he added: "I think it has taken a few years off my life in between Ascot and now. He was bruised both physically and mentally after Ascot and it took longer for his wound to heal than first thought.
"We've [since] done a lot of confidence boosting work with him in the stalls. We're as happy as we possibly can be with the progress he has made.
"Any sprinter is basically a coiled spring and although it was disappointing he missed the July Cup the upside is that he is going into Saturday as a fresh horse. I guess every cloud has a silver lining."
It was not the first time Harry Angel's behaviour before the start has given alarm.
The son of Dark Angel was forced to take a stalls test after his success in the July Cup last year and he is equipped with various bits of equipment to try and calm him.
Cox did not expand on "confidence-building" exercises he has given Harry Angel since his unfortunate experience at Ascot but said: "He will wear a Monty Roberts rug and a hood before he goes in the stalls again on Saturday which is a useful aid for horses like him that get excited. He will also have a couple of stable lads with him.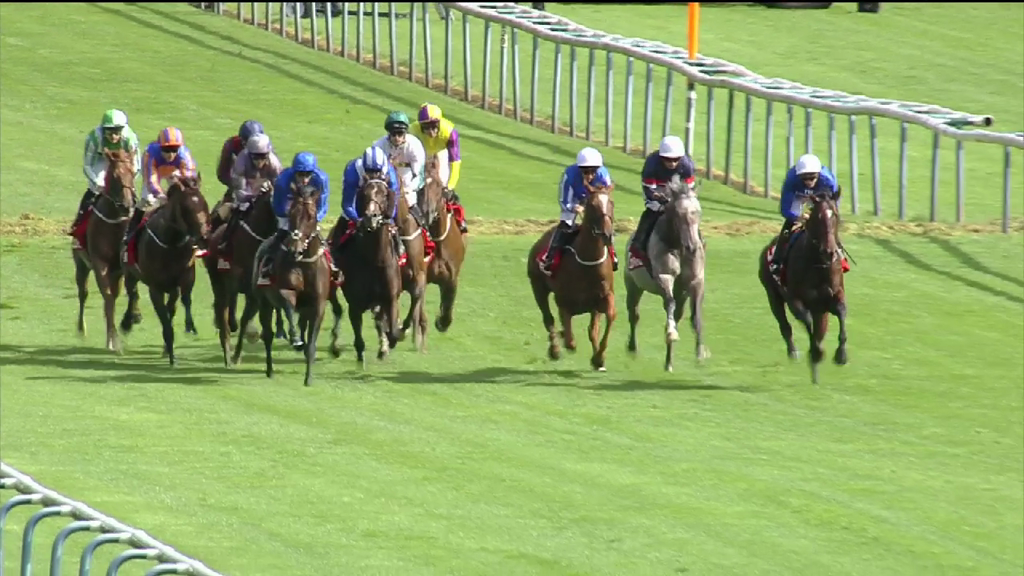 Watch how Harry Angel romped home in the Sprint Cup last year
"We took him to Kempton ten days ago for a spin round to take some of the freshness out of him and that went well, but you need to be a fresh horse to win these races.
"We've done our bit at home with the horse and are happy that everything is in good order. Hopefully we have left no stone unturned."
Harry Angel is a general 5-4 chance to emulate Be Friendly, who landed the first two renewals of the Sprint Cup in 1966 and 1967. No horse has since won it more than once.
"He's the best horse I've ever had anything to do with and he's got to do the talking now," Cox said. "We have done everything we wanted and needed to do. Hopefully, it all goes according to plan."