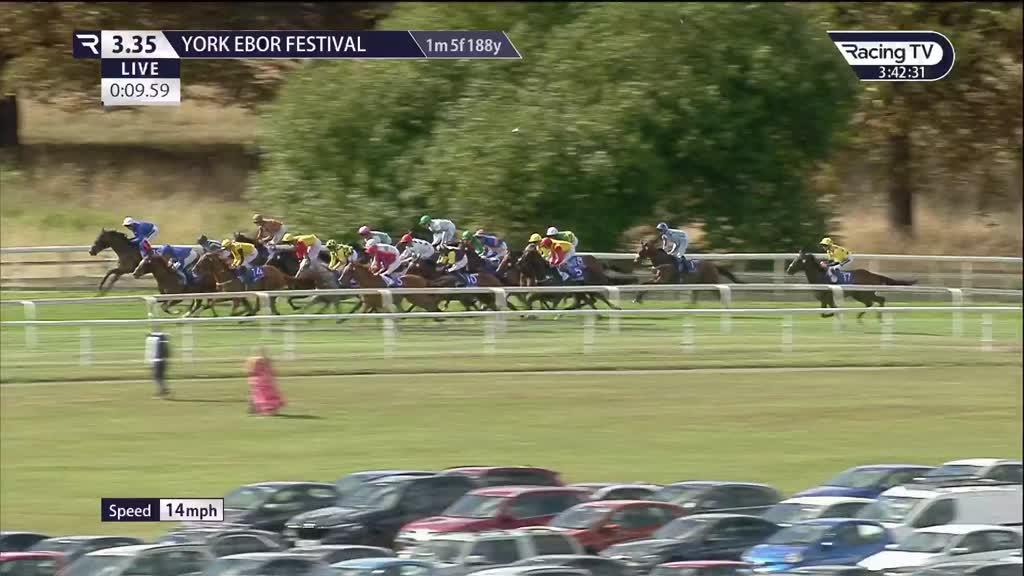 Full replay: Trawlerman prevails in a thrilling £500,000 Sky Bet Ebor
Trawlerman landed the Sky Bet Ebor Handicap in a thrilling finish, thanks to another Frankie Dettori masterclass.
The John and Thady Gosden-trained four-year-old had a horror draw in stall 20, yet the Italian had the confidence to stay wide, all on his own, until they turned into the straight.
Evoking memories of Trawlerman's sire, Golden Horn, who stayed wide when landing the Prix de l'Arc de Triomphe, Dettori kept things simple and while he was passed by Earl Of Tyrone and then Alfred Boucher, his mount rallied in the last 200 yards.
Wednesday's winner Alfred Boucher made a gallant dash close home and had his head in front two strides from the post, but Trawlerman (9-1) kept finding to score by a short-head.
Earl Of Tyrone finished a length further back in third, while John Leeper was fourth.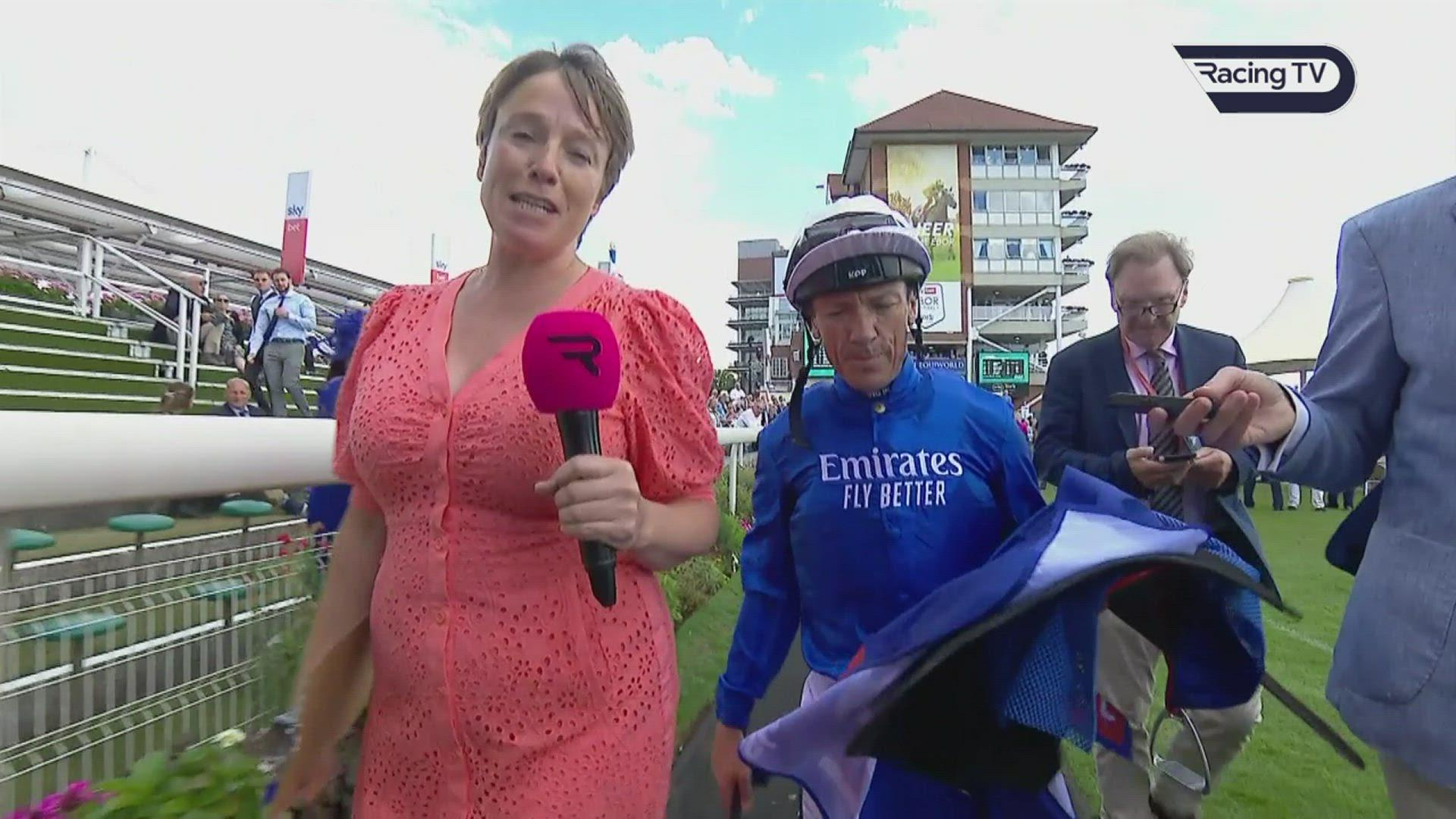 __"I've been there with Lady Aurelia and got it wrong!" - Dettori was adamant not to celebrate prematurely in a close finish at York this time
Dettori said: "My colleagues gave me a little bit of rope. I managed to get him to relax and in the straight I thought I was beaten but the grey horse came and kind of helped me.
"I thought I was just running out of runway and I might not get there but on the line, in fairness, he dug deep, put his head down and I thought 'Ah! Close!'.
"In the past I've been close with Lady Aurelia (in the Nunthorpe) so I kept my mouth shut and I waited for the judge!"
John Gosden paid tribute to Dettori, whom he had a public falling-out with earlier in the season, which resulted in a week's sabbatical for the rider.
"I think when we went and walked the course before the Arc with Golden Horn, we saw how wide his draw was and Frankie said, 'I'm just going to stay out there'.
"We did it here with Muntahaa and Jim Crowley, who thought I was mad. I said it was a Baldrick plan that can work.
"Once the draw came out, Frankie and I looked at each other. We didn't have to say anything, we knew what we were going to do.
"He rode him beautifully, he did look rather solitary out there but it's not a bad tactic – you'll see about eight of them do it next year."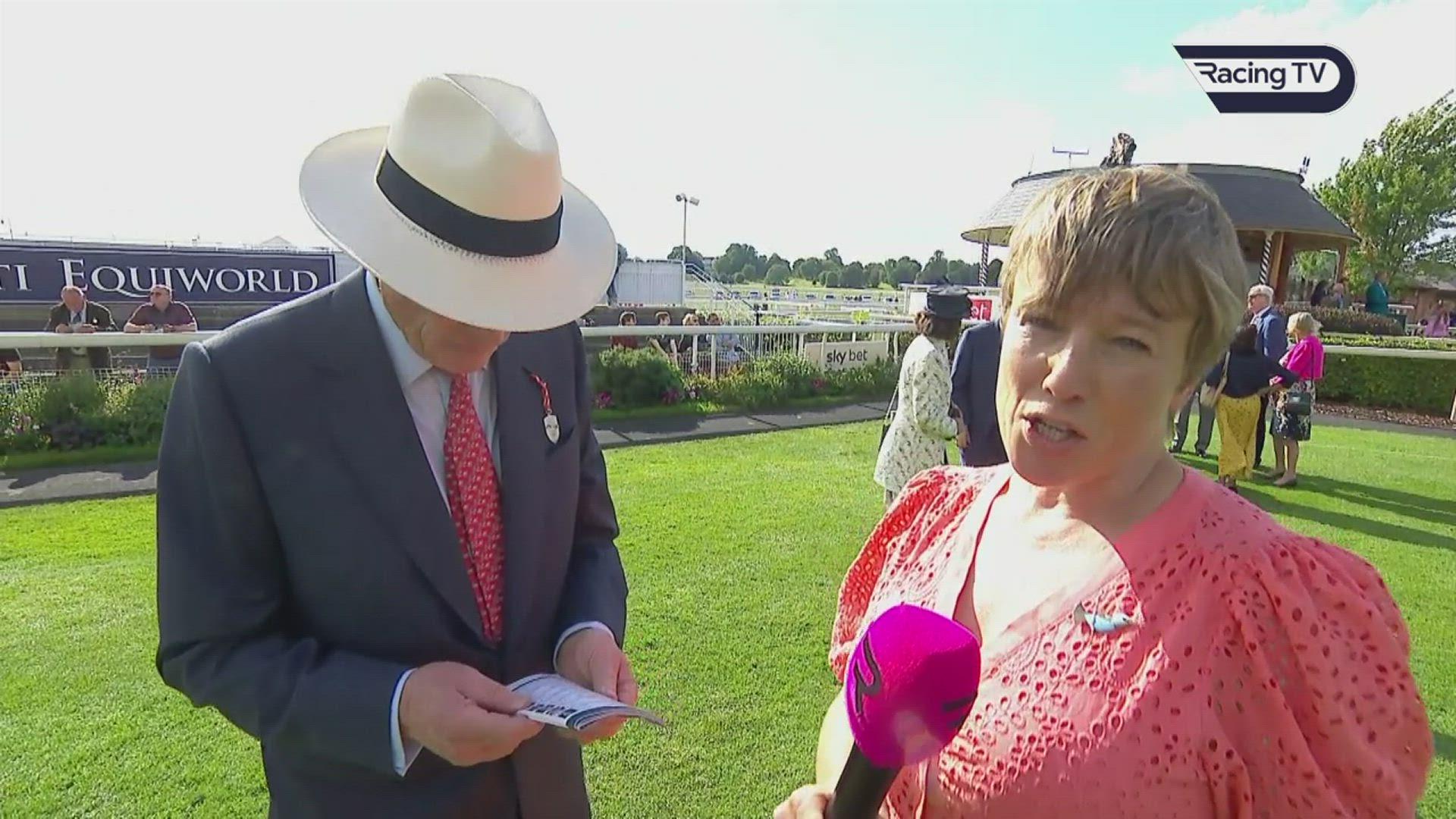 John Gosden tells Lydia Hislop how big-race tactics were hatched
It was well-deserved praise for the Italian, a more harmonious post-race review after tensions earlier in the season that have not quite become old news.
"The only reason it ever happened is because I couldn't get his attention, I couldn't get him to concentrate – that's all," Gosden said of the fall out.
"In the end it required a bit of a public warning, that's the way it is. He was left on the bench, if you were a football manager.
"Look how he's just ridden two fantastic races today, he's won the hugely valuable City of York Stakes and this.
"When our man's in the zone, he's absolutely top class. When he's not in the zone he's a menace!"
Less menacing on the Knavesmire was Trawlerman, who gave the starting stalls some respite and now has a global array of options with regards to his next run.
"They let us go to the start early because if he loses it and gets a temper on, he can destroy any starting gate, let alone anyone around it," said Gosden.
"He's quite a challenge, our boy, we've always liked him a lot and I thought he might make a Leger horse but it didn't quite come to be.
"I'll have to talk to the horse, see what he wants to do next."
Watch live racing from 62 British and Irish racecourses for just £10 per month for a year with Racing TV. This offer must end Sunday – don't miss out! Click here to find out more.