With all of the fuss about the participation or otherwise of Tiger Roll, it was interesting to see Anibale Fly end up on a potentially appealing weight for this year's race, having been set 11st 2lb.
Over the last couple of seasons one of the horses who has been kindest to me is Anibale Fly - and he hasn't even won a race! I see no reason to desert him this year. In fact I am keeping the faith as strongly as ever.
His trainer, Tony Martin, is one of the best target men in the business and I am convinced he has made Aintree the sole target. A trio of pretty awful runs this season have to my mind had one purpose only and that was to reduce his burden for this year's race.
Nick Luck, Steve Mellish and Jonathan Neesom unpick last year's race, in which Anibale Fly finished fifth
Handicappers are not stupid however so a 2lb drop is modest enough but the thing that still clinches it for me is the idea that with classier horses in the line-up, he would be running with a weight fully 8lb lower than last year's.
Despite the inevitable gnashing of teeth, I believe Tiger Roll will run and attempt the treble. If he does, he will be 13lb worse off with Anibale Fly and given that Mark Walsh left things a little late last year after Barry Geraghty went very wide the year before I feel the weights turnaround will make the Mcmanus runner a strong contender this time, assuming that he does indeed still possess the same level of ability.
Given the number of offers available, particularly for each-way punters, I will be having only a small win bet now and waiting until closer to the big day before unloading more fully, but my faith is firmly placed in Anibale Fly's prospects.
5.00 Kempton Park: Never To Forget
This is a 0-50 handicap and most of the runners are struggling to live up to life even in this grade. However all is not yet lost with John Butler's runner here, who may well still have some upside and gets in this bang on a mark of 50.
Grace McEntee is proving herself one of the apprentice finds of this winter's All-weather season and is riding for the trainer for the first time here, having had a pretty much full book of rides at Chelmsford City on Tuesday.
This horse ran his best race last time over a mile and definitely looks as though he will be better over today's trip. A positive market move with this yard would certainly be no negative.
6.00 Kempton Park: Meghan Sparkle
Backing Clive Cox runners when making their first starts on the All-weather is a profitable policy and this filly looks an obvious choice for this weak handicap.
She ran okay when beaten four lengths on her reappearance after six months off and it is interesting to see a hood applied, as she definitely seemed to lack a little focus there. Hopefully it will sharpen her up.
8.00 Kempton Park: Phoenix Star
I put up this horse last time out and although backed down into favouritism, it was clear fully three furlongs out that I had no chance of collecting. He was never going to get a clear run and finished beaten more than four lengths behind the possible favourite for this race, True Belief.
I feel there are positive reasons for giving the horse another go, not least the fact that he may well be a decent price this time.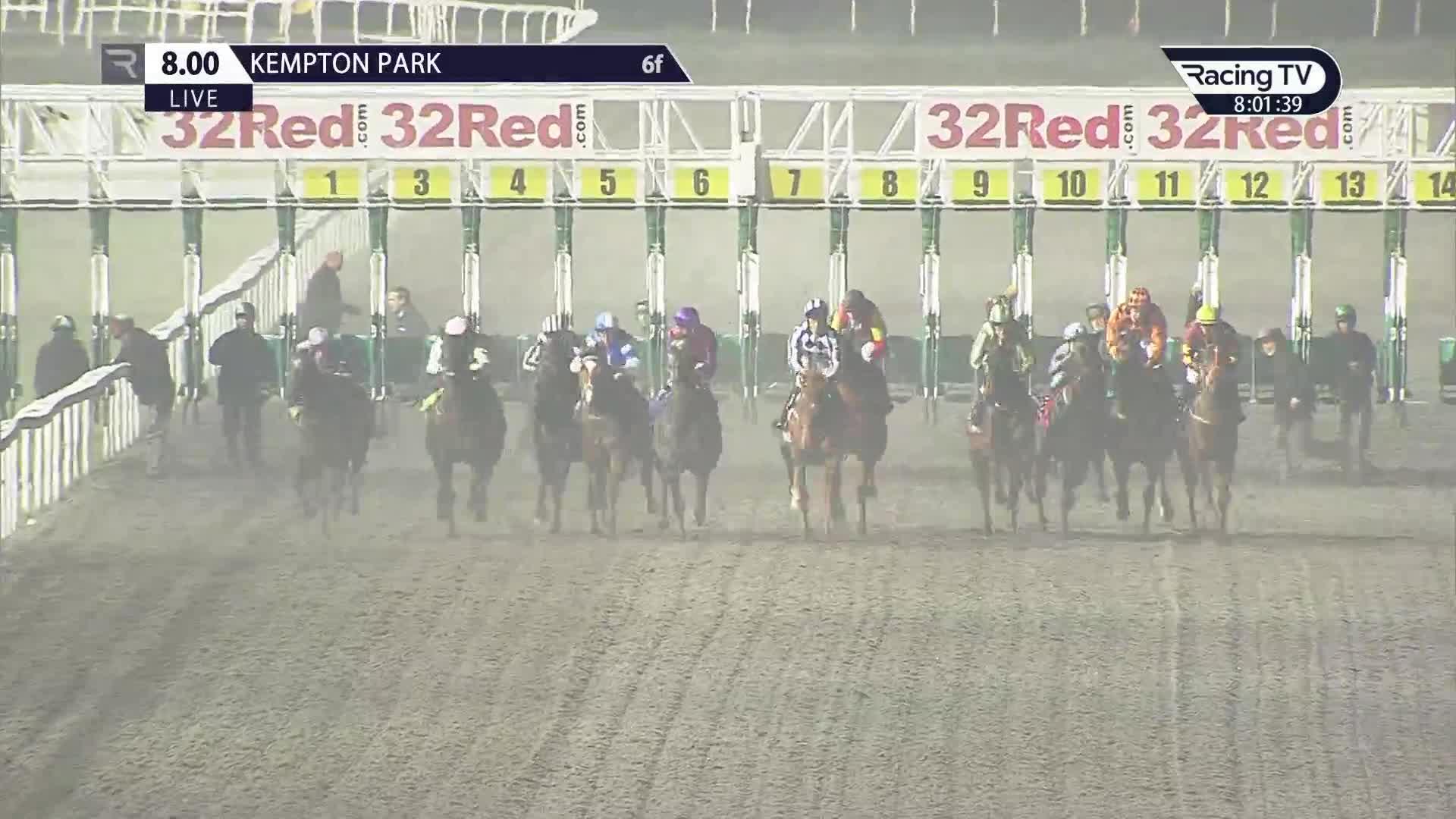 Ben Curtis wins aboard Phoenix Star at Kempton in November. Can they repeat the trick?
The jockey booking is key. Ben Curtis is going to be crowned champion All-weather jockey in a few weeks' time and the last time he was on Phoenix Star it was for victory in a 0-70 handicap, a better event than this. He stayed on very well late over six furlongs that time, but might be even better over seven now.