There can be joy in repetition when it comes to thoroughbreds.
Over the next week or so, Enable, Stradivarius and Battaash will all seek to push the boundaries and raise the bar higher for future generations of horses to come.
Enable will attempt to do what no horse has done before by winning a third King George VI and Queen Elizabeth Qipco Stakes win at Ascot on Saturday.
On Tuesday, her stablemate, Stradivarius, will also make history if he can scoop a fourth Qatar Goodwood Cup. First run in 1812, it may be some time before we see his like again.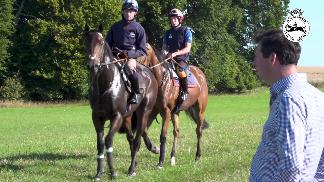 Hills talks about Battaash's routine and his admiration for the brilliant sprinter
And then there is the undisputed king of speed, Battaash.
He has already made the Qatar King George Stakes at Goodwood his own – winning it for the past three years – and is reported in top shape for his attempt to win the five-furlong feature for a fourth time on Friday week.
This year he will arrive at the Sussex Downs on the back of a decisive King's Stand Stakes victory at Royal Ascot, having found one too good in it for the previous two years. Do not expect the bookmakers to be offering any fancy prices about him.
Charlie Hills, his trainer, said this week: "At Ascot, I thought he always looked in command. He travelled sweetly through the race, picked up and won pretty comfortably.
"Battaash came out of the King's Stand really well. He has been fresh since then and he goes into Goodwood in similar form to last year. He had his first swinging-canter back this morning and we were delighted with him. I couldn't be happier with him at this stage."
Battaash could be his own worst enemy as a younger horse but a gelding operation plus large dollops of care and attention have helped the now six-year-old fulfil his potential.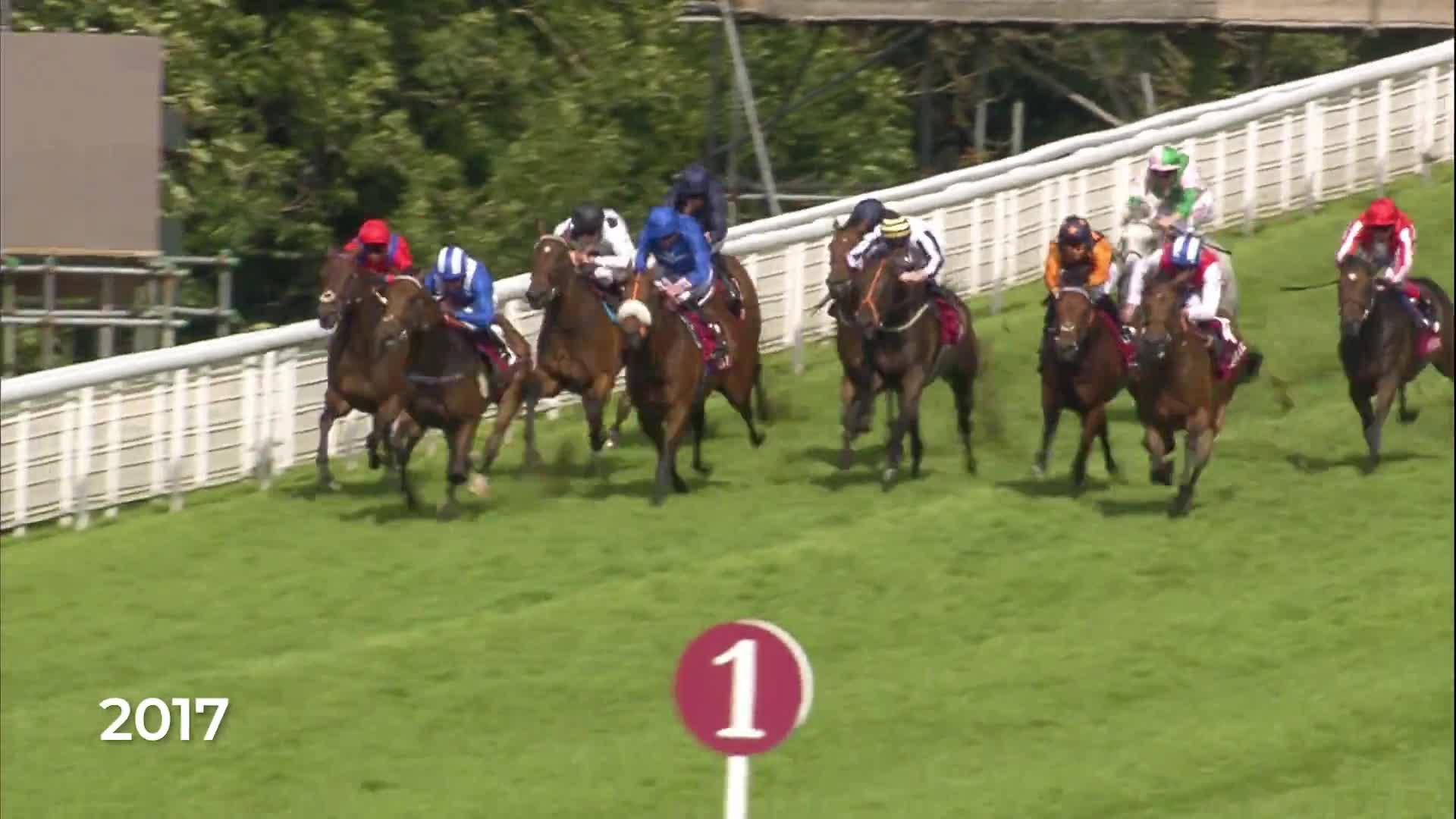 Seeing triple: Battaash rules at Goodwood
"He is very straightforward these days. We have got a good routine with him now – we have got a good team of people that ride him and look after him. Victoria rides him most mornings with Dane (O'Neill) riding him in his fast work before races.
"The lack of crowd I think helps all the horses. Having said that, when he was clear at Ascot, he looked around as if to say, 'where's all my crowd gone?'."
Hills believes Goodwood is a track that suits his pace ace.
"Goodwood is a speed track – you go down a hill and that really plays into his favour. He is so quick mid-race that he tends to get his rivals uncomfortable with the pace he's going and that is really where it plays into his advantage."
Two years ago, Battaash put in one of his most impressive performances when winning for the second time at Goodwood when he won by four-lengths, but Hills believes he had a very hard race that day meaning he subsequently ran a bit below-par at York in the Nunthorpe Stakes.
"The ground was on the dead side that day which meant he ran quite flat in the Nunthorpe on his next start," he recalled. "We were slightly conscious of this last year, so we let him go through the motions more naturally and so we will do the same again this year."
Now in his fifth season, Battaash holds a very special place with all the team at Weatherdown House.
Hils said: "For me, he is a horse of a lifetime. Very rarely would you get a horse as good as he is - he has regularly been the top-rated sprinter on Timeform. He has not been the most straightforward through his career and there have been times earlier on when he was very tricky to manage, but it's great credit to all the team to have turned him into the superstar he is."