Angus McNae returns with the second instalment of his new column and makes a close times comparison between Musidora winner Emily Upjohn and Dante victor Desert Crown. Enjoy the latest episode of The Verdict from 8.45pm on Monday live on Racing TV.
Would you rather take the available 11-8 about Emily Upjohn for the Cazoo Oaks or the 9-4 about Desert Crown for the Cazoo Derby? Maybe you think that both - or indeed neither - are value bets. Either way, the Coursetrack sectionals for the Musidora and the Dante provide a fascinating insight into the respective merits of these horses.
Final times are always a good starting point before then analysing how those final times were achieved. The ground on Wednesday for the Musidora was slightly slower than on the Thursday for the Dante, and that has a small part to play in the Dante being run in a quicker time.
Dante : 2m 9.46s
Musidora : 2m 10.86s
Both races were run in a similar fashion as the finishing speed percentages show us. The FSP for Emily Upjohn was 104.2% whereas Desert Crown recorded an FSP of 105.84%. These numbers show that both horses finished their races off strongly off modest early gallops.
The first six furlongs in both races were steady. Here are the fourth, fifth and sixth furlong splits which show that the pace was very steady in the Dante and only modest - if slightly quicker in the Musidora:
Dante F4 : 13.09 F5 : 13.20 F6 : 12.32s
Musid F4 : 12.63 F5 : 12.57 F6 : 12.82S
It follows that there had to be an injection of pace at some point and in both races this came four furlongs out, with Desert Crown flashing home quicker than Emily Upjohn.
The final three furlongs for Desert Crown were completed in 35.61, while Emily Upjohn was slower in posting 36.74s. If you factored in the fourth-last furlong as well then you would find that Desert Crown was another O.6s quicker.
Even if you factor in the slightly steadier gallop which allowed Desert Crown to save energy in the Dante - and the slightly quicker ground - it has to be concluded that the Coursetrack figures show him to have achieved more than Emily Upjohn with a hugely impressive final four furlongs. Both horses were fastest in F8.
Desert Crown is the real deal. He is a legitimate Derby favourite with more potential. Whether he can beat Stone Age is a different argument, but to answer the question that I set at the outset: I would rather take the 9-4 about Desert Crown for the Derby than 11-8 on Emily Upjohn for the Oaks. The Coursetrack numbers make it a no brainier.
Highfield Princess posts big tmefigure
Highfield Princess put up a career-best performance when winning the Group Two Duke of York Stakes and it was one of the best timefigures of the week.
She was dropping back to six furlongs here and in an evenly-run race got the perfect set-up. Her final time was a very quick 1m 10.62s which was achieved because of the even fractions that she ran. It is an important maxim to remember: even fractions produce fast times.
We know this was an evenly-run race because of the FSP provided by Coursetrack which was 100.34%. She tracked a very solid pace set by Dragon Symbol through the early stages, sliding through the second furlong in 10.89s and the third in 10.80s. Thereafter she slowed down, finishing the race with a 12.33s furlong but the damage had already been done to the others by then. Her final three furlongs was 0.32s quicker than the runner-up Spycatcher.
Whether things pan out as well for her ever again is unlikely, but she is well worth her place in the Platinum Jubilee Stakes at Royal Ascot.
Lockinge hero shows instant turn of foot
What can we say about Baaeed?
He was imperious in the Al Shaqab Lockinge and showed an instant turn of foot when asked, going through the sixth furlong in 10.87s and then kept his foot on the gas firing an 11.11s penultimate furlong and finishing off with an 11.77s.
It should be noted that runner-up Real World actually quickened just as well as the winner through that sixth furlong (10.76s) but couldn't carry his speed through the next two furlongs as well as the winner. The sustained burst of speed that Baaeed showed took him to a very fast final time of 1m35.71s. He will be virtually impossible to beat in the Queen Anne at Royal Ascot and Real World will surely bag a Grade 1 this year as well.
Times suggest Mighty Ulysses is very smart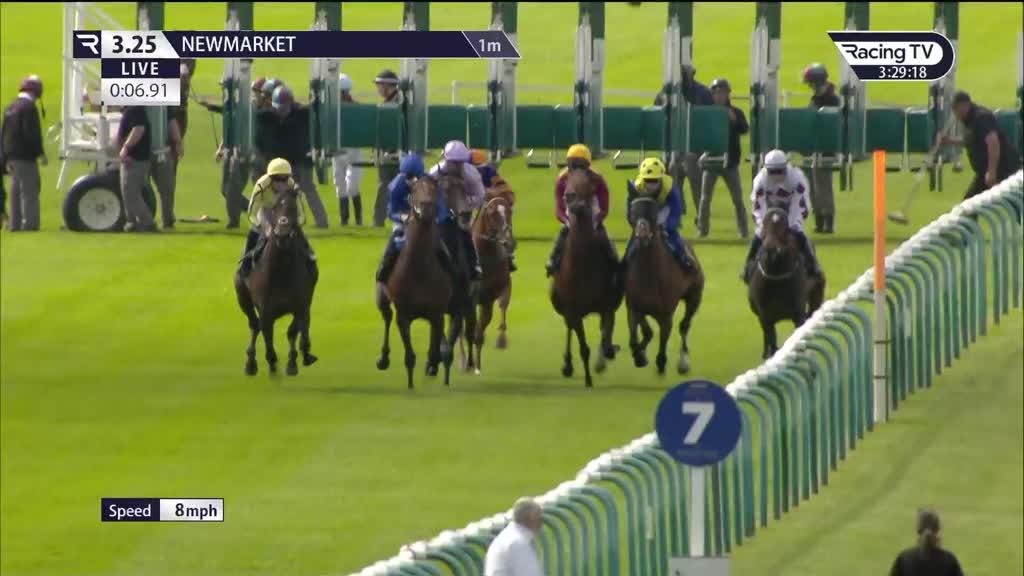 A drop back in trip to a mile and the application of a hood worked ther oracle with Might Ulysees in a novice stakes at Newmarket on Friday. He pulled away his chance in the Blue Riband Trial at Epsom but found a stronger gallop at a shorter trip much more to his liking.
The Coursetrack sectionals show that he demonstrated a decent turn of foot. Mighty Ulysses recorded 35.31s for the final three furlongs with the sixth furlong 11.47s and the seventh his fastest at 11.62s.
The best horses don't just flash speed for a furlong; they are able to sustain a surge for two or three furlongs as Baaeed did in the Lockinge. Mighty Ulysses did sustain his burst which suggests he is a very smart performer in the making.
London Gold Cup likely to work out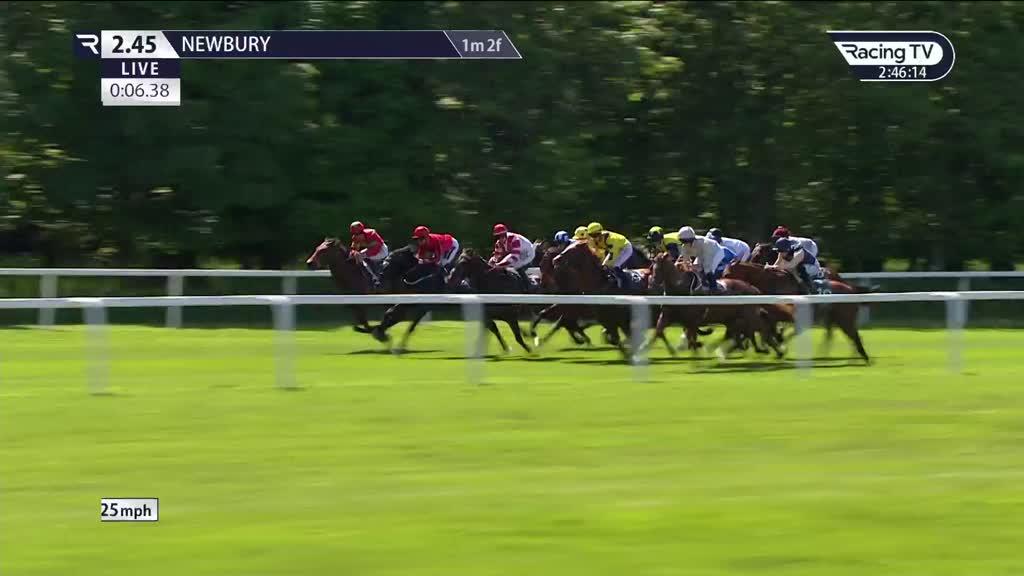 The London Gold Cup is invariably a race that works out well and this year will be no exception.
The winner Israr needs marking up, the fourth Wineglass Bay needs supporting when dropping back to a mile and the fifth Mr Big Stuff is better than the bare result having been hampered. The figures tell us that this was run at a strong gallop with the first three all held up in the early stages.
The winner was well-ridden by Jim Crowley and finished the race off strongly. His FSP was recorded at 104.73% with his final three furlongs all dipping under 12 seconds. He still looked raw and raced a bit in snatches but he knuckled down well at the finish.
A target at this stage is difficult to identify, but the Hampton Court Stakes at Royal Ascot may be a good spot for him.