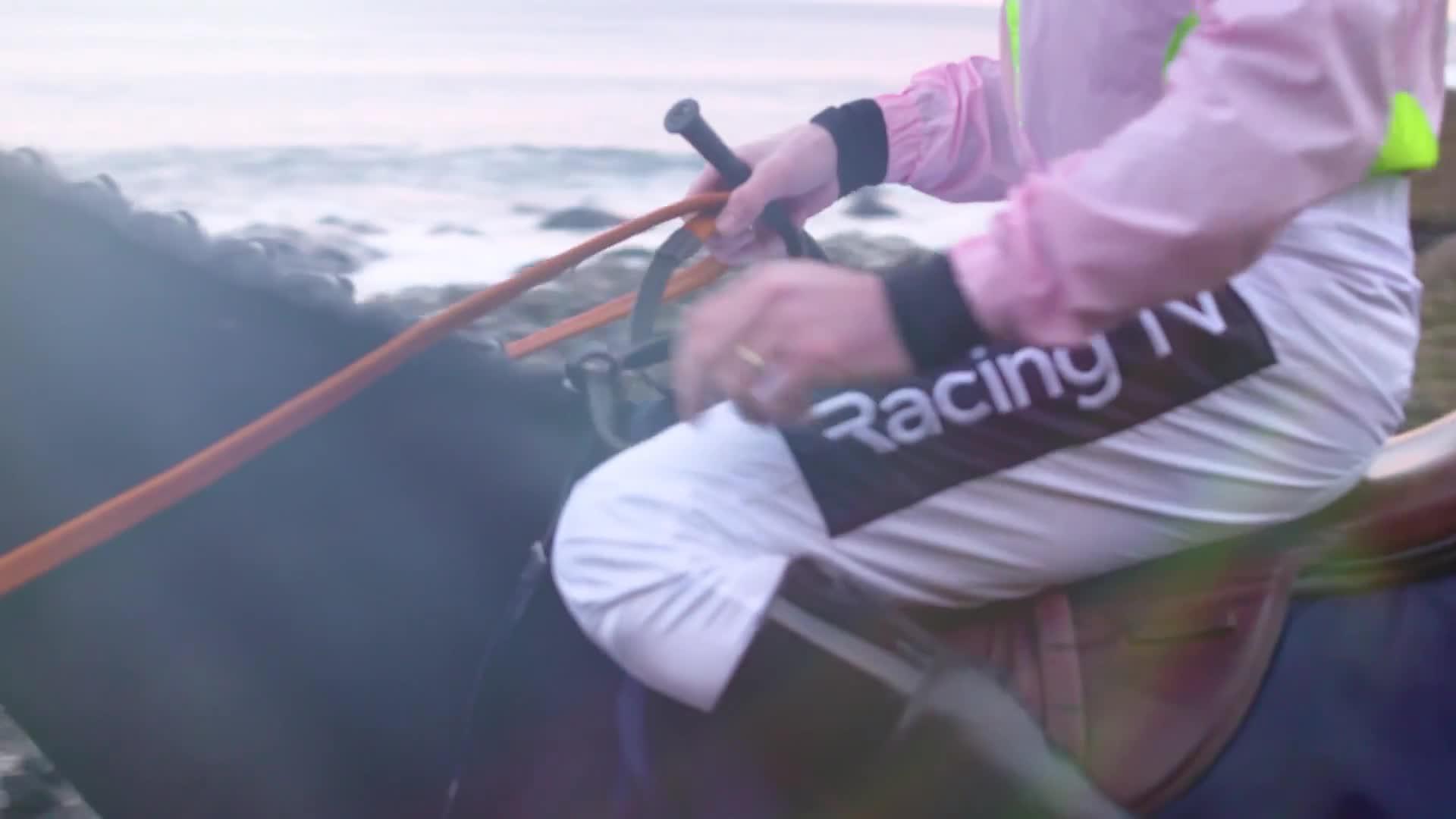 Click here to meet the new Racing TV Irish team
---
---
---
Racing UK has today announced that it will become Racing TV – as the channel looks forward to welcoming racing from all 26 Irish racecourses from January 1, 2019.
The rebrand reflects the high-quality content on both sides of the Irish Sea and enables Racing TV to bring to life the full stories from Britain and Ireland on one definitive racing HD channel.
From next year, Racing TV will broadcast live racing from 62 racecourses, equating to over 70% of all racing from Britain and Ireland, including nearly 90% of all Group and Graded races. It means that Racing TV will have only one day without any live racing outside of Good Friday and four days at Christmas.
Gary O'Brien will spearhead the Racing TV team in Ireland, where he will be joined by Kevin O'Ryan, Kate Harrington, Ruby Walsh and Donn McClean, while new programming and extended broadcast hours, including a daily Mark Your Card preview programme, are also being introduced.
Each of the 62 racecourses will have its own dedicated live stream available on Racing TV Extra, a feature of Racing TV's digital platform. This means live coverage of every British and Irish race in its entirety, as well as uninterrupted paddock, going down and unsaddling coverage, will be available to Racing TV members. Racing TV Extra will be available via the website, mobile and TV Apps for all members, whose membership fee will remain the same.
Richard FitzGerald, CEO of Racecourse Media Group, parent company of Racing TV, said: "This is the start of an exciting new era for the channel. Rebranding to Racing TV reflects the even greater quality and choice available from both sides of the Irish Sea. Racing television is at the heart of what we do and the new brand also retains some of the Racing UK brand heritage, which we are very proud of.
"From next year, Racing TV will be showing complete coverage from a total of 62 racecourses, including the increasingly popular racing from Chelmsford City. Much work has been done over the last few months to ensure there is minimum congestion and clashes on race fixtures and times, and we're delighted with how the schedule is looking.
"And, as usual, members will enjoy all the live racing with ultra-fast pictures and minimal commercial messaging. In addition, members can view the channel on unlimited platforms. Other benefits include Club Days (free racing for members and guests), Winter Season Tickets (free racing), discounted racecourse admission, hospitality offers and the Racing TV magazine - and all for the same membership fee."
Earlier this year, Racecourse Media Group (RMG) signed an agreement with Sports Information Services (SIS) for direct-to-home and streaming rights to all 26 Irish racecourses, plus Chelmsford City in Britain.
RMG manages the rights of many of the leading British racecourses, while SIS holds the horseracing rights to all Irish racecourses, via an agreement with Horse Racing Ireland (HRI) and the Association of Irish Racecourses (AIR).
FitzGerald added: "We have been working very closely with HRI, AIR and SIS and the British and Irish racecourses all year and will continue to do so. We've coveted Irish racing for nine years and we're honoured to be entrusted with the broadcasting rights to Irish racing. We cannot wait to get started on January 1."
Racing UK currently numbers more than 50,000 members in Britain and Ireland, in addition to 6,000 pubs and clubs.
Racing TV International, the new name for the international pool betting channel, which represents the 61 racecourses' international betting rights, will also start operating on January 1.

Click here to meet the new Racing TV Irish team
---
---