Watch a full replay of how Stradivarius won the Weatherbys Hamilton at York on Friday plus read Andy Stephens'report from the track.
There was scorn and even a degree of ridicule in late January when Weatherbys Hamilton announced their £1 million Stayers' Million.
But the doubters did not reckon on a stayer with the courage and class of Stradivarius plus a set of connections who thought it would be a "fun idea" to have a crack at it.
At York on Friday, they had the last laugh and so did Charles Hamilton, the chief executive of the insurance company behind the initiative, as he revealed he had backed the horse at 60-1 to complete the mission.
No wonder all the parties involved are keen to do it all again next year - and perhaps the year after that as well.
The record books showed no horse in history had ever won the Gold Cup, Goodwood Cup and Lonsdale Cup in the same season - plus either the Ormonde Stakes, Sagaro Stakes, Yorkshire Cup or Sagaro Stakes beforehand - but, then again, until this year nobody had ever put a seven-figure incentive to achieve it.
Bjorn Nielsen, the owner-breeder of Stradivarius, or John Gosden, are unlikely to ever be short of a bob or two but the big money on the table was a dangling carrot they could not resist having a grab at.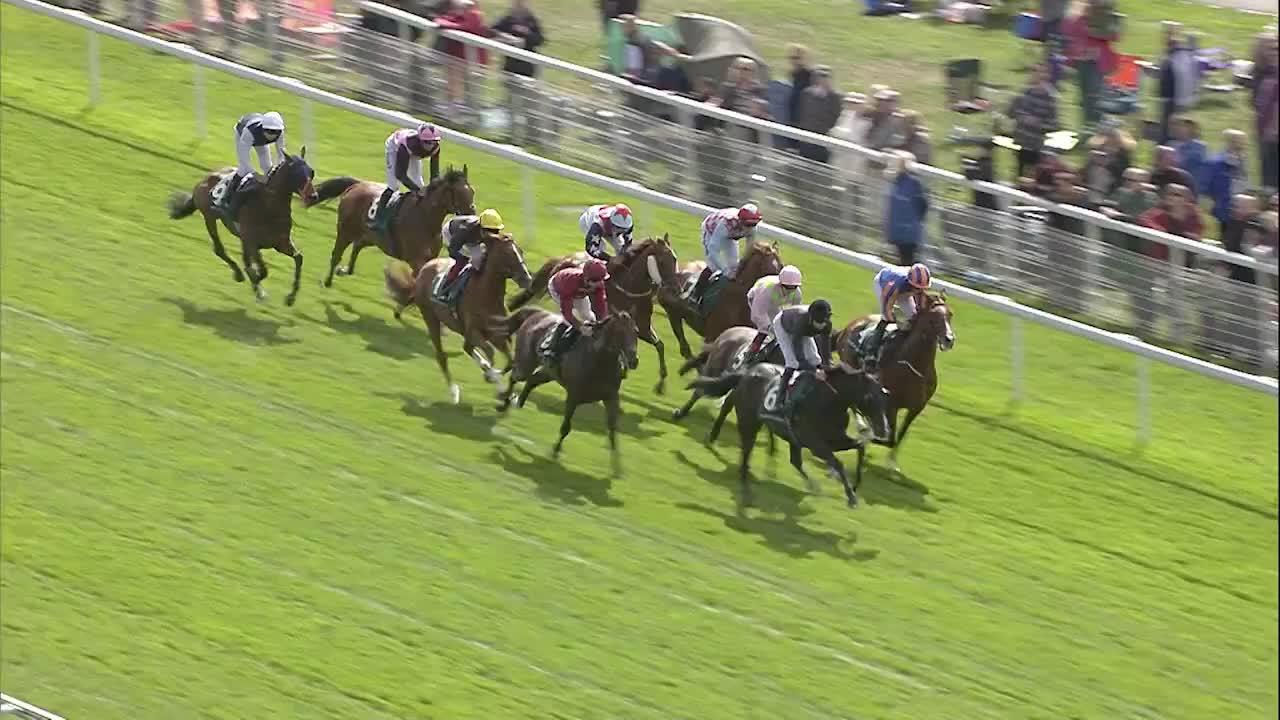 They had a horse whose natural programme could revolve around the contests and once he had ticked the first box, with an easy win in the Yorkshire Cup, the dream was alive.
Little more than three months later, with the Gold Cup and Goodwood Cup pocketed along the way, they all returned to the Knavesmire for the final assignment.
It looked a formality, on paper, but nobody said winning an extra million was ever going to be easy and Stradivarius, his schedule catching up with him, had to dig deep under Frankie Dettori to prevail from Count Octave at 4-11.
In total, it took the thoroughbred known by those closest to him as Mighty Mouse - the chestnut is not the biggest - 14 minutes and 16 seconds to hit the jackpot over the four legs that spanned eight and a quarter miles. That's about £71,000 earned per minute.
His overall career winnings, including the bonus, stand at £2,313,347. To put that into perspective, Yeats, the four-time Gold Cup winner who raced between 2003 and 2009, finished his career with earnings of £1,317,179. And the mighty Double Trigger, champion European stayer in the mid 90s, earned £559,102 before him.
Stradivarius, bred by Nielsen with the Derby in mind, beat a total of 18 different horses along the way, including two Group One winners in Order Of St George and Vazirabad. He repelled that pair in the Gold Cup.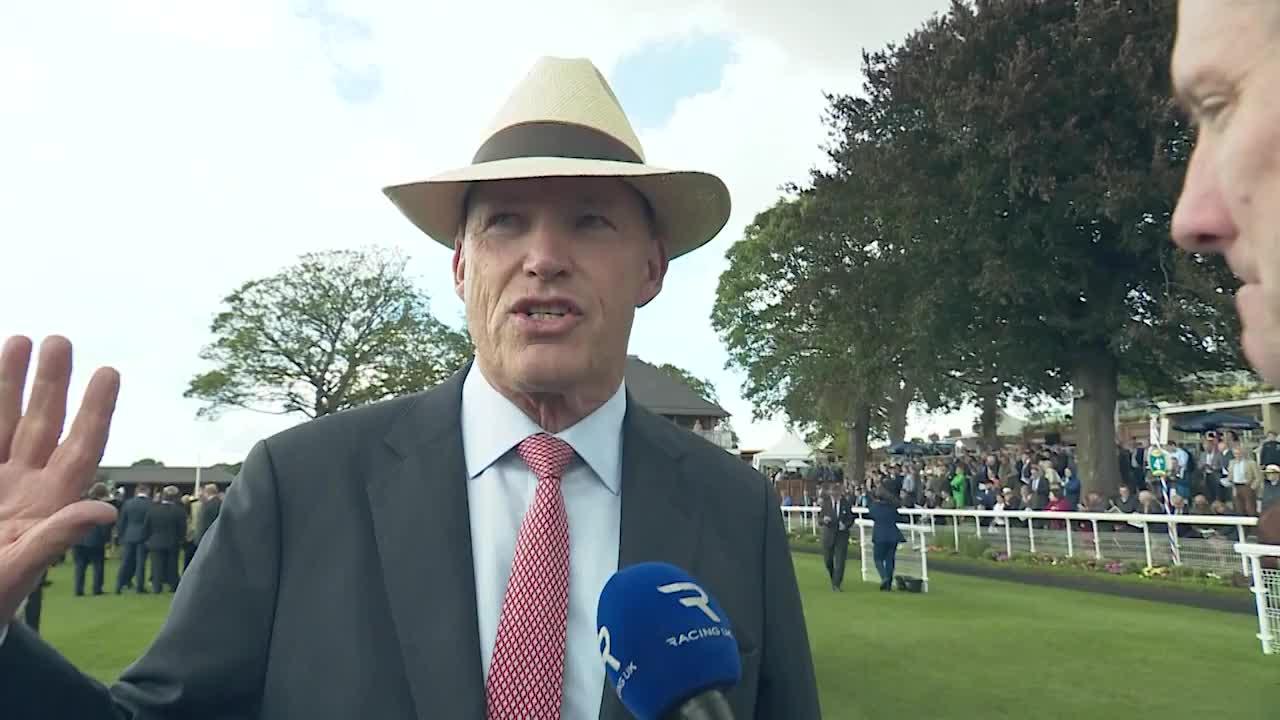 Moments after the million had been landed, Gosden and Nielsen agreed that compelling Royal Ascot showpiece was by far the toughest of the four legs. "A magnificent horse race," the trainer said.
Nielsen's share of the bonus is £775,000 (£700,000 for being the owner and an additional £75,000 for being the breeder), with John Gosden (£75,000), stable staff at Clarehaven (about 100 share £75,000), Dettori (£50,000) and Andrea Atzeni (£25,000) also reaping dividends.
Weatherbys Hamilton insured the sum involved but Hamilton would not divulge how much had to be outlayed. "Let's not spoil the day by talking about something as grubby as an insurance premium," he said.
Stradivarius? Well, he seems likely to get an extra carrot or three over the days ahead plus a well-earned break.
Nielsen said he had not had a time to consider how he might spend his windfall but future plans for his four-year-old colt are clear in his mind.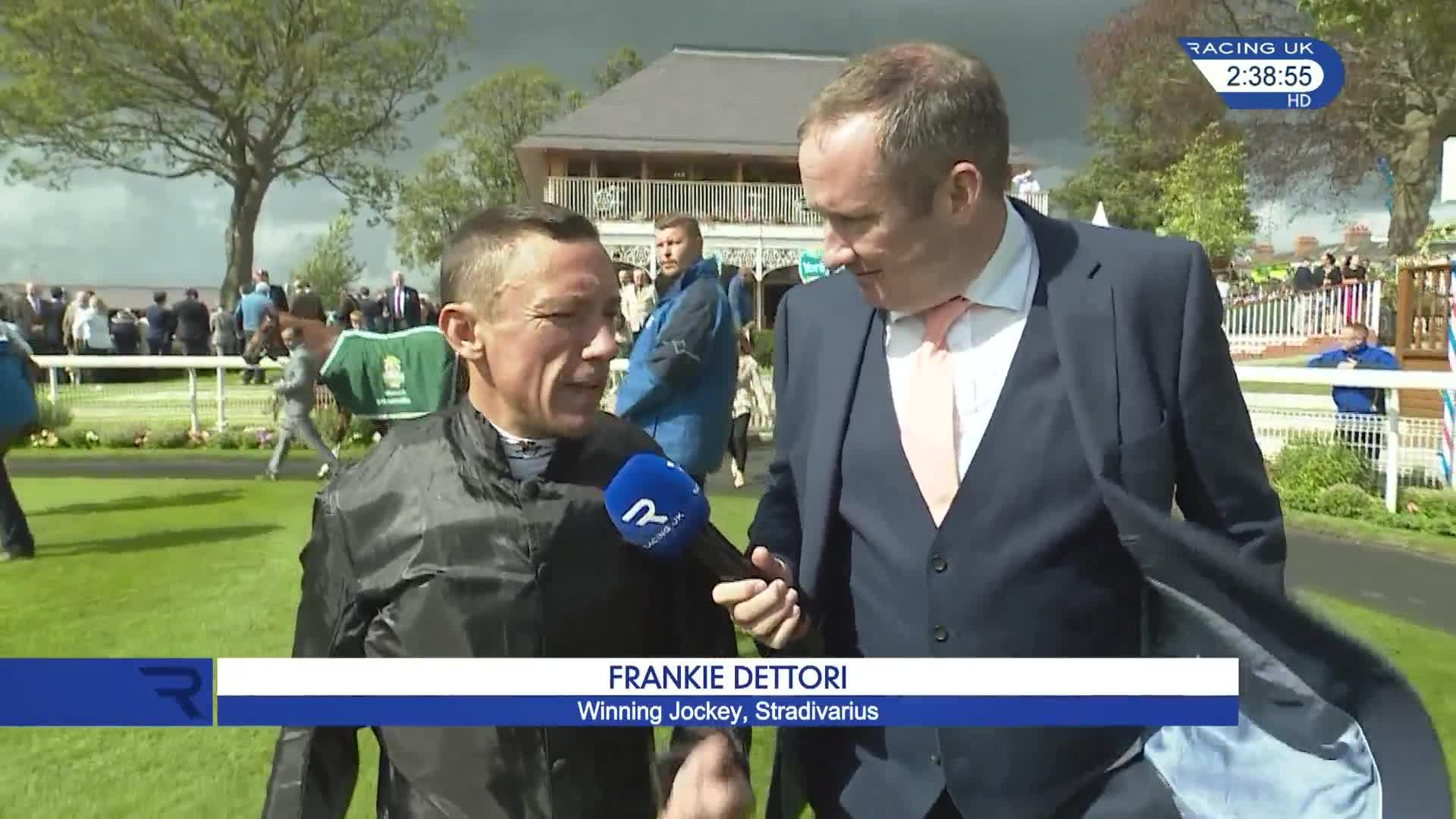 He suggested his pride and joy would run only once more this season, if at all, with Qipco British Champions Day at Ascot in October the most likely destination.
Next year, his programme will revolve around the same races as this term. And, provided his horse stays healthy and willing, then the schedule could be the same in 2020. Travelling long distances will be resisted.
That will all be music to the ears of his ever-growing fan club.
"I know I will never own another horse like this in my life," Nielsen said. "I might win a bigger race but I will never have another like him. He's so rare and I want to look after him.
"France is about as south as he would go on his travels. There is fantastic prize money in Dubai and Australia but travelling puts a lot of miles on the clock and you have got to look after the wheels. I'm keen to look after him next couple of years and see if he can win these same races."
The success story might have been very different had Nielsen sold Stradivarius as a youngster. He sends many of the yearlings he breeds to the sales and revealed he resisted selling him to a potential buyer.
"John Oxx came up after a sale to try to buy him but he didn't really meet the number I was looking for," Nielsen said. "We loved him as a yearling and thank God the offer was one I could turn down.
"He could have been somewhere else but would he have been the same horse somewhere else? John Gosden has done an unreal job."
On Friday night, it was one of at least a million reasons he had to be thankful.