Champion trainer Aidan O'Brien will seek a record-equalling seventh Investec Derby success at Epsom on Saturday. Andy Stephens spent a morning with him on the gallops at Ballydoyle.
Saxon Warrior and Aidan O'Brien at Ballydoyle
(Racingfotos)
It is 7.45am on a mild Monday morning at Ballydoyle and Aidan O'Brien is watching first lot go through their paces.
Seventy regally-bred thoroughbreds are exercising in close vicinity in serene surroundings that have been a playground for a dozen Derby winners.
The noise of air being inhaled and exhaled through flared equine nostrils, not to mention 280 limbs flicking over the all-weather gallop, is intoxicating. There are few places on earth any racing enthusiast would rather be.
One horse is out on his own and catches the eye. O'Brien volunteers that it is Saxon Warrior, the odds-on Investec Derby favourite, and the powerfully-built colt is a sight to behold as he powers past under regular work rider Richella Carroll.
"He's very sober, a relaxed horse but sharp," the champion trainer says.
"What I mean by that is that he reacts to things very quickly. He doesn't have to go to first gear to second; to third, to fourth and then fifth. He can go from second to fifth in a flash. It's an impulse, I suppose.
"Most horses live in the middle ground but he doesn't. He sleeps, or he's alive. It makes him different."
As to why the unbeaten colt is more or less working solo, he adds: "He gets privileges at the moment. We don't make him do anything he doesn't want to do."
Saxon Warrior is odds-on for the Derby on Saturday
(Racingfotos)
There is no suggestion the 2,000 Guineas winner is tricky or resents the company of inferior workmates, but something O'Brien says later resonates.
"Very few horses are leaders, it's like people," he observes. "Most horses like to drop in with the crowd and go along with the crowd. People are the same."
O'Brien has been out on his own almost since 1996 when he became the youngest person to win the Irish trainers' championship, a title he has won continuously since 1998.
Still only 48, he is seeking a record-equalling seventh Investec Derby success on Saturday when Saxon Warrior will be joined by stablemates Delano Roosevelt, The Pentagon, Kew Gardens and Zabriskie.
His overall tally of victories at the highest level stands at an astonishing 302 heading into the two-day meeting at Epsom. His record haul of 28 Group One winners last year indicates he might reach 500 in the next decade.
Yet for all his domination you suspect that O'Brien, too, is at times happy to slide back among the pack.
_
Saxon Warrior is reshod under the gaze of his trainer _
(Racingfotos)
This is a man who never craves attention or adulation, and always talks in quiet, measured tones. He never shows a hint of arrogance and accepts defeat graciously.
He praises his horses, staff, facilities and the owners - the Coolmore collective of John Magnier, Sue Magnier, Michael Tabor and Derrick Smith - but always falls short of praising himself.
He has been there, done that and got a suitcase full of T-shirts but 20-odd years of sustained success have not altered his understated manner.
"I'm a small cog in a big machine" became his default answer last autumn as he closed in on Bobby Frankel's Group One record.
At one stage during our morning together he even goes as far as suggesting "if I hadn't met Annemarie (his wife) I'd still be working for Jim Bolger."
He and Annemarie have four children; two daughters in Sarah and Ana, and two Classic-winning jockeys in Joseph and Donnacha, and have come a long way since their early days when involved in National Hunt racing.
"We had a big interest in training jumpers, but we also always had an interest in the well-bred Flat horses," he says.
"One of our big things was to be able to get those good pedigrees and to train those good horses."
These days, virtually every animal in his care begins life with a significant genetic head start and Coolmore's breeding empire, with star stallions at every turn and 500 broodmares alone based in Ireland, means he has a conveyor belt of brilliance to constantly attack the top races all over the globe.
Trainer Aidan O'Brien has considerably more horses than predecessor Vincent O'Brien
(Racingfotos)
Training bloodstock worth hundreds of millions of pounds brings inevitable stresses and strains but from the outside it appears the only person putting O'Brien under pressure is O'Brien himself.
A tortured genius?
He often strikes as an intense figure on the racecourse and, even on home soil, the coiled spring does not seem to completely unwind.
An example occurs when he talks to every rider as they return from working his string. Each is signed off with a "good man" or "good girl" and, for at least a minute, he is nervously rubbing his hands without seemingly being aware of the habit.
He is up by 5am every day and it might not be 10.30pm until he retires. His mobile phone is never switched off. Seven days a week; month after month; year after year. It is an unrelenting cycle.
His long days revolve completely around his horses and those closest to him, with his extended family being the 190 staff at Ballydoyle. Impressively, he seems to know the names of them all.
When press photographers ask O'Brien to pose with Saxon Warrior, he insists that the first snaps are instead of horse and groom. A small gesture, but one that speaks volumes.
His manners cost him nothing but earn him the respect and loyalty of everyone.
It is difficult to gauge whether O'Brien's meticulous methods have taken a personal toll but he hints that in the past he has paid for letting his batteries dwindle.
"I have found that without rest, you will be broken up emotionally and physically," he says. "There is an awful lot of stuff going on every day and you have to be as clear as you can and sleep is important for that. I try and sleep whilst we are travelling and empty my mind at night.
"I take everything one day at a time and don't take anything for granted. Circumstances change things for everyone in the end, but we'll keep doing our best until we have any changes."
His good time, as he describes it, is in the early evening when he will wander around the 14 yards that make up a base where champions such as Sir Ivor, Nijinsky, Alleged, Roberto, El Gran Senor, Roberto and The Minstrel were moulded before him.
Six are for the older horses, with the other eight being for two-year-olds or horses who require isolation or a period of quiet. O'Brien's home is in the middle of it all.
In total, there are 200 boxes. His predecessor, the legendary Vincent O'Brien, no relation, who first trained here in 1951, never had more than about 60.
Saxon Warrior with groom Richella Carroll
(Racingfotos)
O'Brien talks of friendly rivalry between the respective yards and on occasions the A Team is upstaged by something in the B Team. That happened last year when Wings Of Eagles, a 40-1 chance, gave him his sixth Derby success at the main expense of stablemate Cliffs Of Moher, who started favourite.
"The stables are divided up into colts and fillies," he says. "We then separate the best colts, the second-best colts and the third-best colts. They can't all be in one yard so we have to separate them up and the top colts are in the Giant's Causeway yard.
"When we go away to America (for the Breeders' Cup), Ballydoyle is emptied and washed out and painted for a new year. There is then a pecking order which the lads decide as to what horse ends up in one yard.
"A lot of thought goes into all of this and wherever the horse lands, they stay there for the year. There is no promotion or relegation."
O'Brien is content for others to have the final say. "I watch, listen and smile," he says. "I might not always agree with it (who goes where) but I let it happen. I can often see where there could be a very good horse in the second yard but that's great for the people in there because I know they have a chance of having a big horse, and they'd know that as well.
"That's what keeps them going because they'd love to have a horse better than in the No 1 yard. It's a friendly rivalry, but at the same time intense. That's the way life is, isn't it?"
Groom Kurram Sheikh puts the sheet on to U S Navy Flag
(Racingfotos)
All the time O'Brien is talking, alarms on his phone are going off and there is regular interaction on walkie talkies.
At 9.48am he gets a call asking about overnight declarations and after a brief chat about weather conditions at the track in question, passes on his instructions and asks that Ryan Moore is informed.
It seems late to be making decisions about running plans - the cut-off time is 10am - but today he is ahead of schedule.
"Things can change ten times in the minutes before 10am," he says, having moved into the indoor barn where Capri, the St Leger winner, is rearing up on two legs to show his impressive grey physique. "It could go down to maybe the last ten seconds before."
Then it is back outside to see his impressive battalion of two-year-olds who, because it's been such a wet spring, have yet to gallop on turf.
One spooks and it causes a domino effect. O'Brien turns horse whisperer and offers calm, soothing reassurance. "Gently lads. Talk to them. Take your time. Steady. Take your time lads. Just talk to them."
He is learning about each of the youngsters day by day and trying to get inside the heads of each.
"There are no hard and fast rules when it comes to training," he says. "You are trying to find the key to every horse and the craziest things can work sometimes.
"They are made up of all these different genes and you have to find methods to kick them off. With some horses you never learn the key but if you have the best people around, all working with the best interests of the horse in mind, then you have a better chance of making it happen."
Eighteen years ago, O'Brien was unlocking the brilliance of Galileo. He was in the infancy of his training career but he handled the son of Sadler's Wells with precision and in 2001 the colt went on to give him his first Derby triumph.
Subsequently, Galileo has gone on to become the Daddy of all sires with many of his gifted sons and daughters keeping O'Brien ahead of the pack.
Aged 20, Galileo is still going strong at Coolmore, the centre of equine excellence owned and run by the Magnier family, which is about half an hour from Ballydoyle.
Sadler's Wells was active in the breeding sheds until the age of about 25 and all the signs are that Galileo will emulate him. He remains a strong, passive individual who dislikes his ears being touched but enjoys having his teeth scratched.
He might perhaps help produce another 800 offspring before his time as a stallion is up, although the odds on him fathering another blessed with as much ability as the freakish Frankel, himself now excelling at stud, seem slim.
"He's been the most incredible stallion and all of his horses seem to have real courage about them," O'Brien says.
Galileo has sired three Derby winners and two for O'Brien - Ruler Of The World (2013) and Australia (2014). He is also responsible for New Approach (2008) - and features in the pedigrees of the past six 2,000 Guineas winners.
He has consistently stamped his horses with speed, stamina, good looks and calm temperaments.
The challenge for Coolmore has been mixing up the chemistry and they might just have come up with a game changer in getting access to Deep Impact, the Japanese middle-distance champion, for their Galileo mares.
Saxon Warrior, out of Maybe, is one of three Deep Impact offspring at Ballydoyle - the others are September and Conclusion - but plenty more will soon arrive.
Multiple Group One winners Minding and Winter are in foal to him. So are Maybe's sisters Fluff and Promise To Be True, plus Found's sister Best In The World.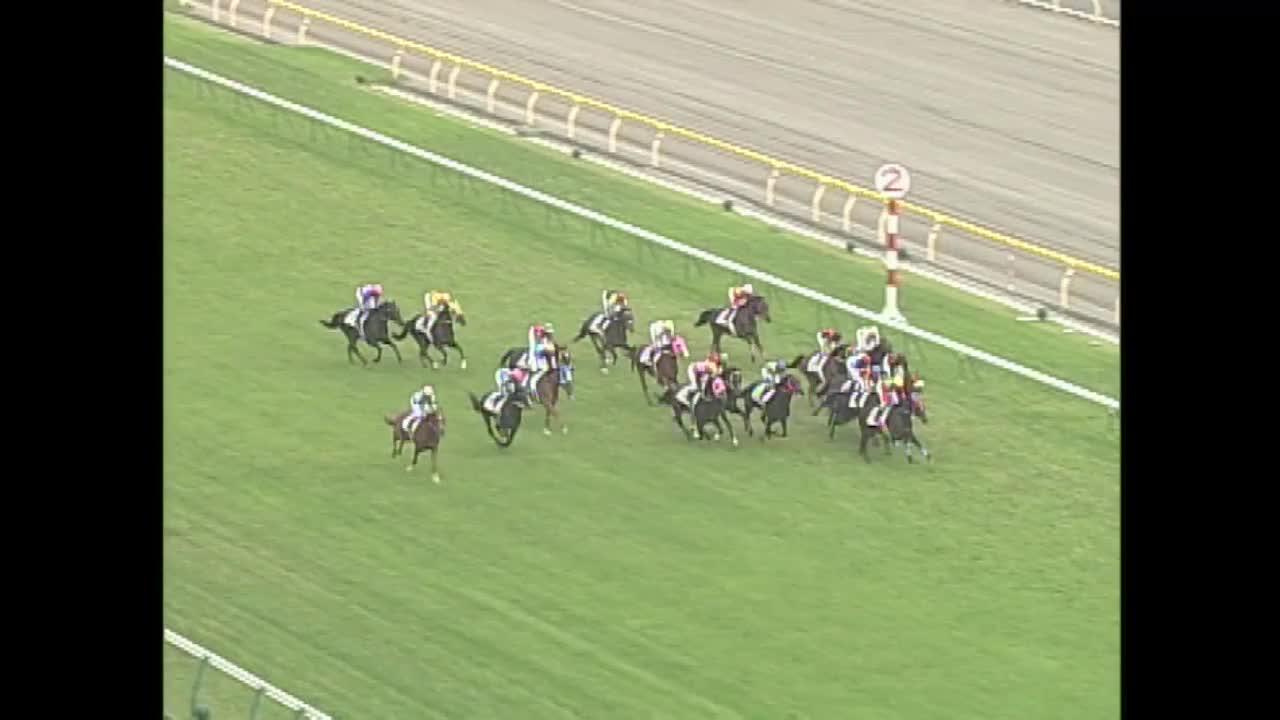 Watch how Deep Impact won the Japanese Derby in 2005
"Deep Impact could be massive and is very exciting," O'Brien said. "The world is a small place now so he will continue to be important to us.
"Saxon Warrior has a very strong blend of Danehill, Galileo and Deep Impact in him. Those three strong traits make him a horse that we haven't had before so he is very different.
"He is strong and powerful. He is built like a miler, but we always thought he would stay. He goes like a horse who will love middle distances. You can see all of those strong traits in him."
In the distance is Deep Impact's daughter, September. She appears extremely fresh and well but a tilt at the Investec Oaks had to be shelved because of a minor muscle problem in her back quarters.
"She wants to canter, but she's not ready," says O'Brien, his eye following her every step. "She's a small filly with a big personality. She's clean winded and we were looking forward to her for the Oaks. Maybe she will be OK for Royal Ascot."
O'Brien does not drink alcohol and has few hobbies but is a regular church goer who encourages everyone to stay in contact with their beliefs.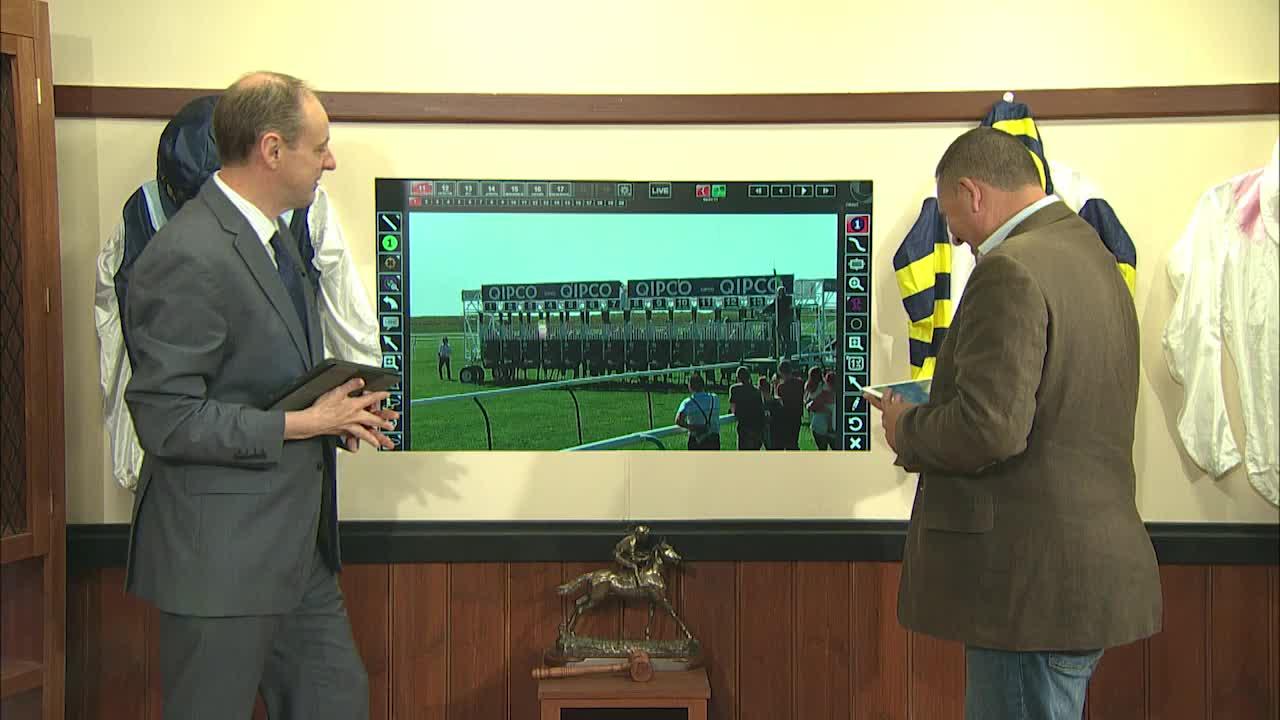 "You can only control the things you can control and you don't worry about the things you can't," he says. "You just hope there is a far greater power there that might help control the things you can't.
"That's the reality of life for us all, really. Everyone has their own beliefs and nobody knows who is right or wrong but it's always a help if somebody has a belief.
"We do our best of what we do every day and then if there is extra help out there we are always very grateful for it. If everyone says a prayer it doesn't matter what it is, or to who it is, it's always a help for us all.
"Have a prayer, learn a prayer and say it. It doesn't matter whether you believe it or you don't believe it. If you learn a prayer and say it every day it will be a help to you long term, we believe."
Does he pray for his horses? "No" he says.
It is difficult to believe he will do anything but train thoroughbreds but a final question, asking him if he can imagine a time when he won't, draws a surprise response.
"Of course I can," he says without hesitation. "And I'll be taking it very easy when that does happen."
But first of all there is another Derby to be won. Then another. Then another. The Ballydoyle win machine remains in the safest hands.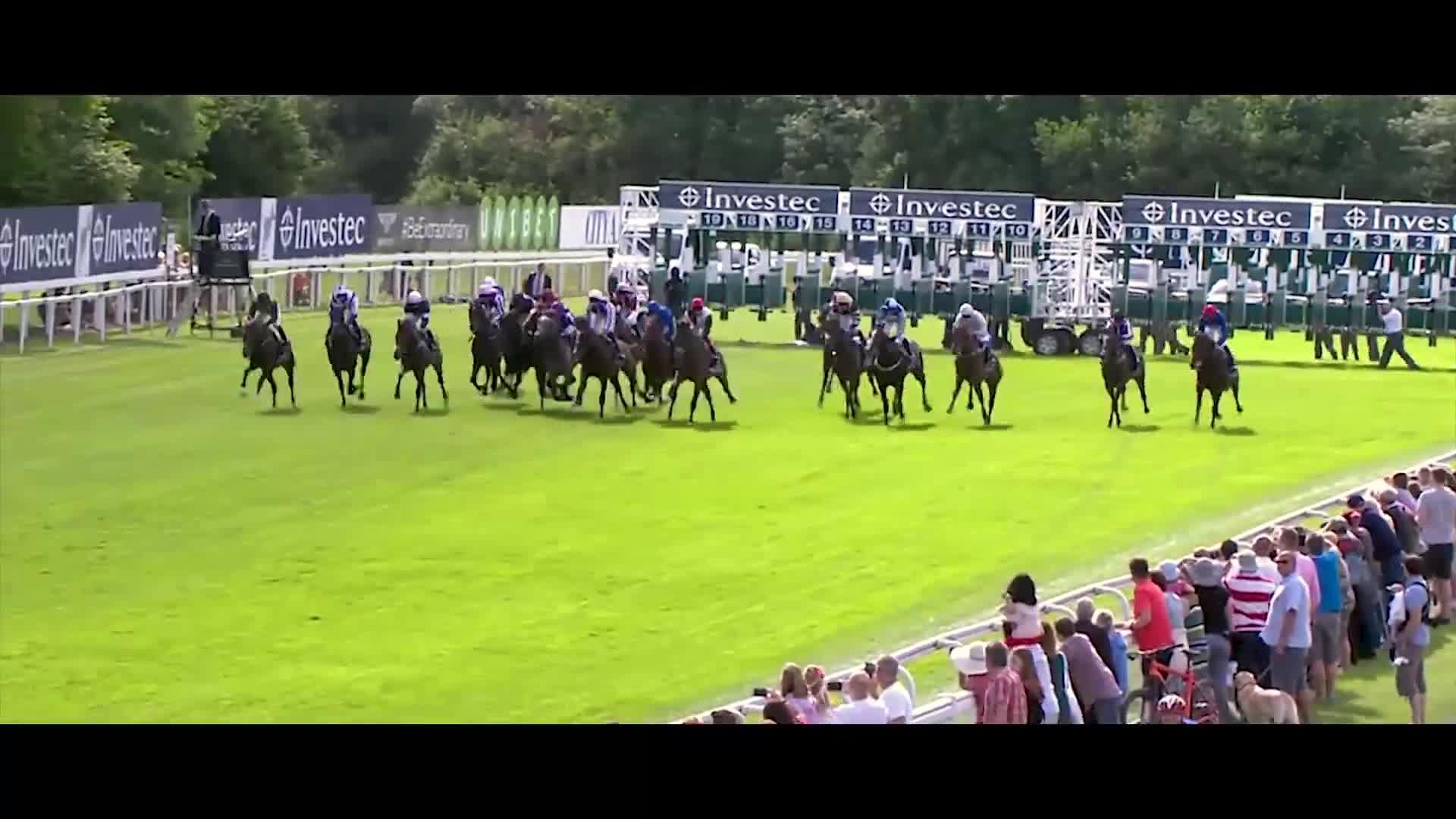 Watch EVERY race from the Investec Derby Festival in stunning HD on Friday and Saturday live on Racing UK