Click here for full results and replays of Saturday's action at Goodwood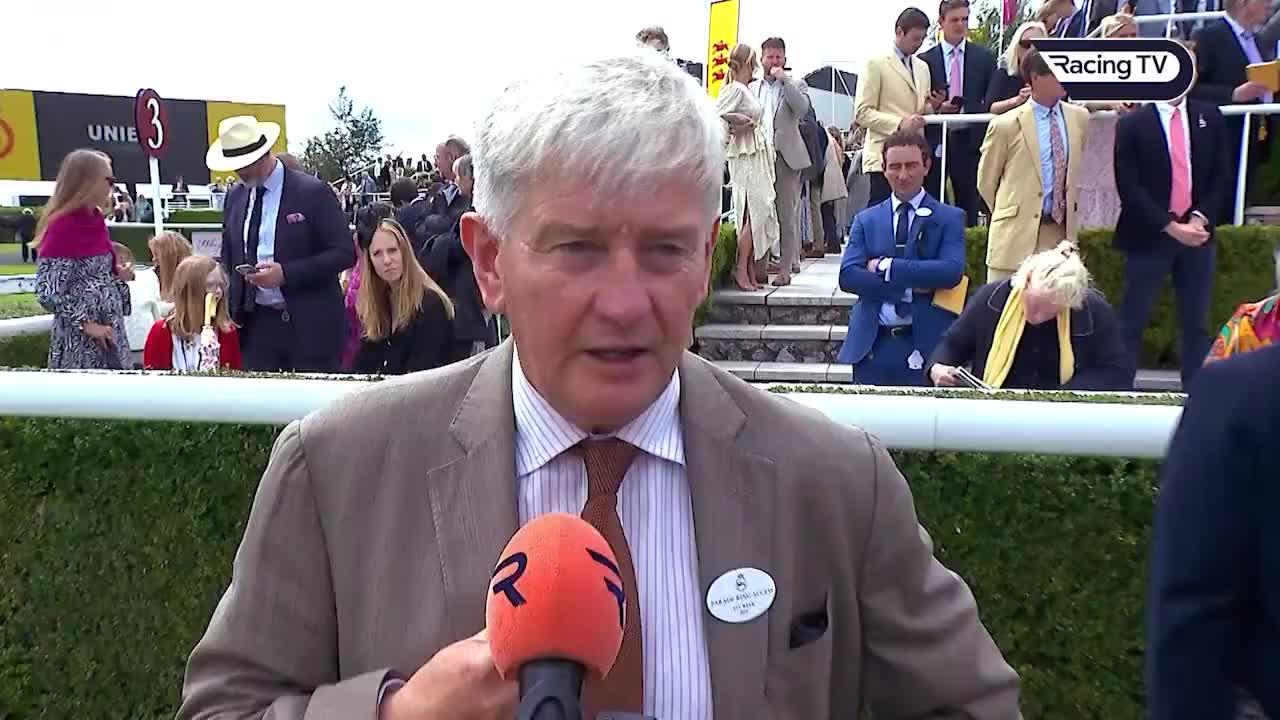 John Quinn's incredibly consistent Mr Wagyu won for the fifth time this season when making most of the running in the Unibet Stewards' Sprint Handicap at Goodwood.
The six-year-old began his winning spree nine runs previously at Hamilton in early June off a lowly mark of 68, yet was running off 91 on this occasion following three more wins and a host of placed efforts.
Following a heavy storm an hour before racing the ground was once again on the soft side and all the runners made their way towards the stands side – but by then Jason Hart had already seized the initiative.
Breaking from stall 17, Mr Wagyu was soon in an early lead and it was one he was not to relinquish, as the 16-1 chance won by two and three-quarter lengths from Able Kane.
"He's been in tremendous form all summer, all he's done is improve so it's great," said Quinn.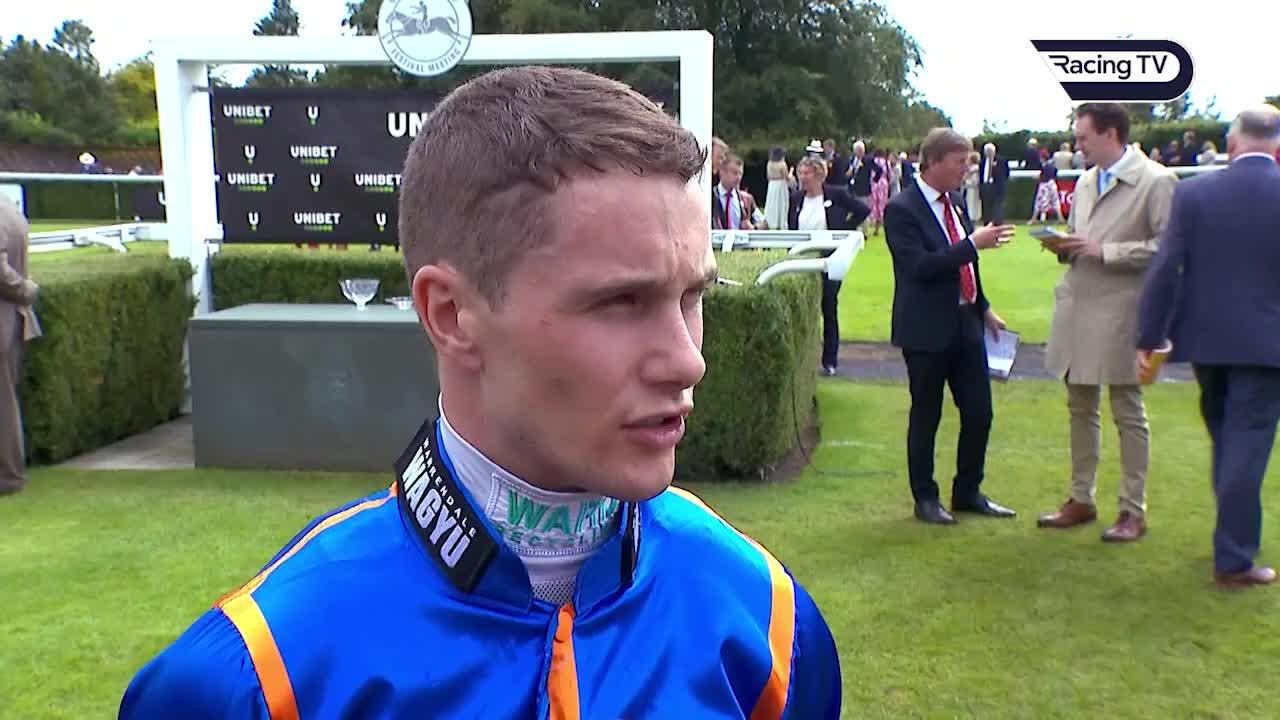 "His owners are very loyal and he's by far the best horse they've had – owners have been fantastic to keep horses in training, it's great to be here and see people here.
"We thought he had enough on today and his best form is on better ground, but he's incredibly versatile and won very well. We felt the ground would be better stands side, but he's won well in the end.
"He doesn't take any training and just loves to race. He's got great early pace, so I felt this pace would suit. You can't say you think you are going to win a £50,000 handicap, but at halfway I felt he'd be bang there."
Oo De Lally keeps Balding on a high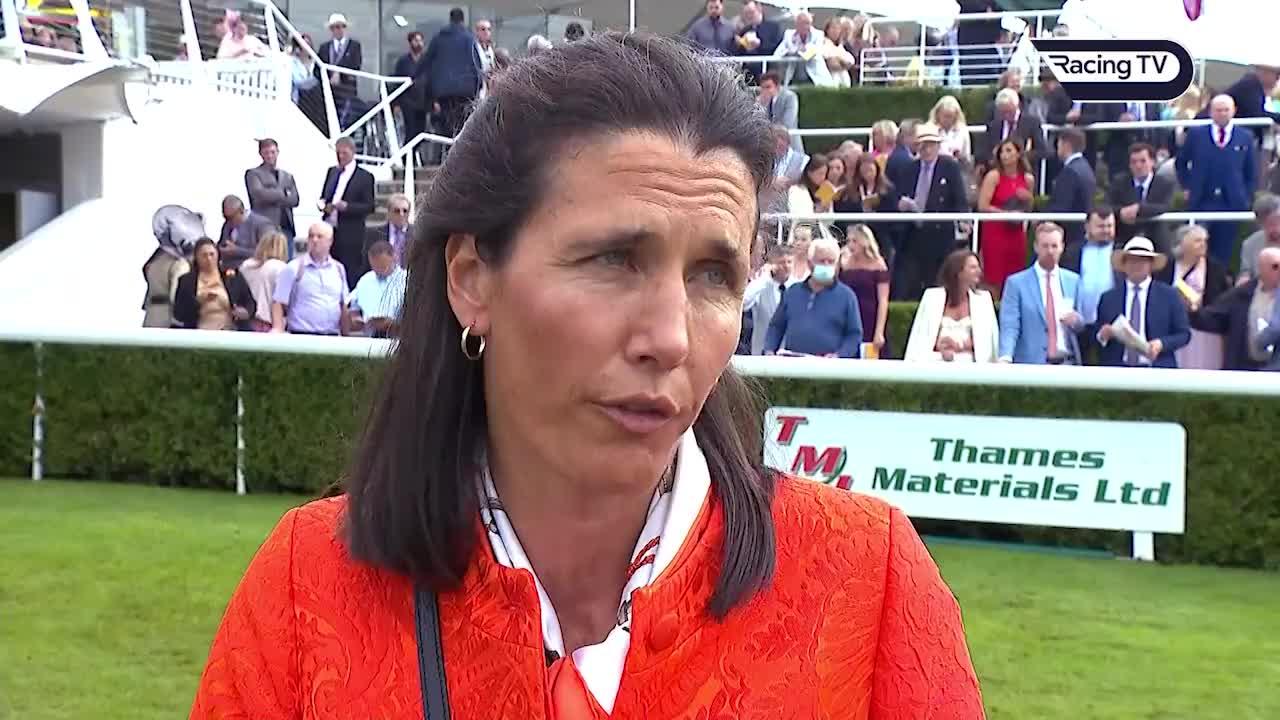 Andrew Balding's good week continued as Oo De Lally (10-1) came down the outside to win the Thames Materials Handicap.
Back down in grade having found Listed company too much last time out, William Carver's 5lb allowance on the top weight proved crucial.
Seven Brothers and Shark One Two gave game chance close home, but Oo De Lally clung on by a length.
Balding's wife Anna Lisa said: "William said it is pretty slow and the horse finished very tired, but I think they all did. We knew it would suit. Claiming was useful off the horse's mark and on this ground the 5lb made a big difference.
"He is a really super horseman, no one deserves it more, he is hard working and an incredibly popular member of the team.
"Will Carver has just ridden out his 5lb claim, 50 winners is fantastic and he's ridden this fella absolutely 100 per cent to instructions. He's held on to the horse for as long as possible and produced him at the right time.
"It's lovely to see Will's parents here as well. He only lives 20 minutes down the road so it's fantastic. He's a star in every way."
Prince Alex rules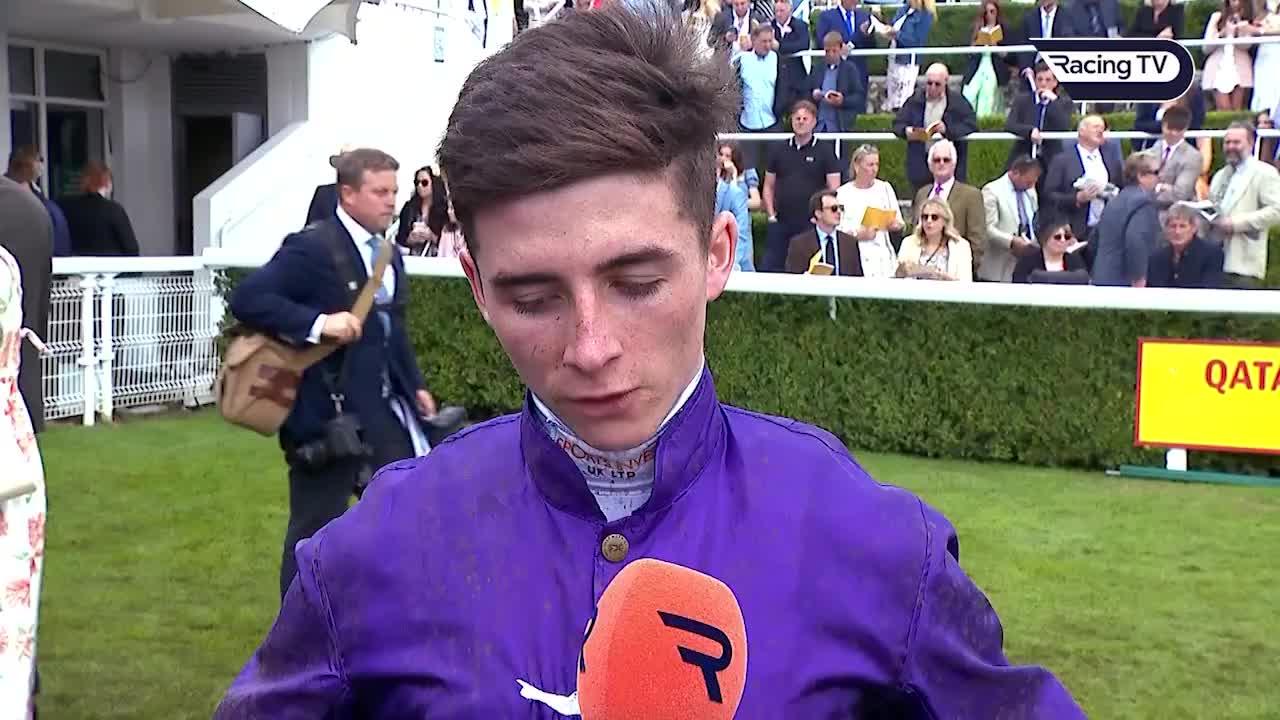 The Rossa Ryan-ridden Prince Alex outstayed his rivals to win the valuable 14-furlong Summer Handicap on his first start since joining Newmarket trainer Michael Bell.
Ryan and Prince Alex always took the eye as the race developed, travelling well in behind as the field headed for the centre of the track on the rain-softened ground.
Prince Alex (13/2) had a protracted battle with 9/2 favourite Urban Artist, as the two edged back towards the far side, and stayed on dourly to prevail by a neck. Third went to Future Investment (7/1), a further length behind.
Nick Bell, assistant to his father, said: "We have not had the horse long – credit has to go to Ralph [Beckett, previous trainer] and the team at Kimpton for preparing him.
"It shows what a good constitution the horse has to be able to move stable early on in the week and then come here today and perform like he did. He seemed to really relish that soft ground and stays very well.
"He has been very laid back and hasn't missed an oat in the feed bin. He seems a very pleasant horse to have around the place and a nice addition to the yard.
"He has only won a short-head today, so I don't think he is going to go up enough to get in the Ebor and he is quite ground dependant.
"I'd say we'll go wherever the weather takes us, but I believe this has been the plan for a while. It is nice for the horse's sake that he got his head in front. I am sure he is a horse that is going to get better with age.
"I am delighted for Amo Racing. They are very good supporters of our yard, so it is nice they could have a winner on the big day.
"We had a couple of others join us too, including Meu Amor, who won the Listed Eternal Stakes at Carlisle."
Ryan, enjoying his second winner at this year's meeting, said: "I was very happy this morning when I saw all the rain coming. Prince Alex has been crying out for it really.
"He ran a good race considering a lot of things went wrong for me the last day at Newmarket, but I knew that if I could get him to relax then he would always come home for me.
"My only worry was that he only does enough, he's not a straightforward push-button job.
"He half rallied again in the last half-furlong when he spotted the other horse. I always thought I had everyone covered. He's a lovely horse and, after the year he had last year, he's back on track."