Watch a full replay of the incident-packed novices' hurdle at Aintree won by West To The Bridge.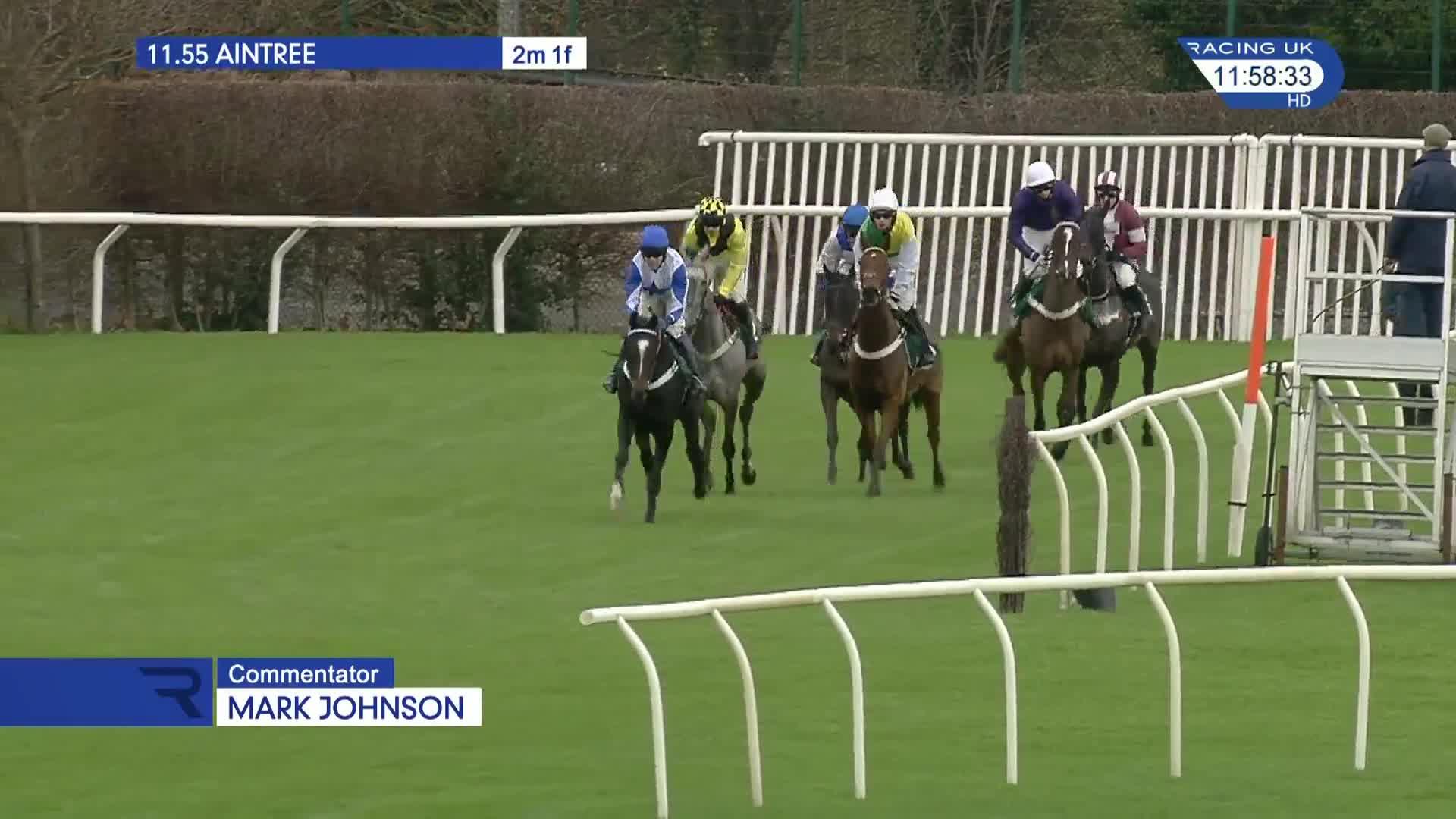 The pantomime season is upon us and the six runners in the opening novices' hurdle at Aintree on Saturday caught the mood.
A dramatic "what happened next" race was eventually won by the Dan Skelton-trained West To The Bridge, a 40/1 chance ridden by his brother, Harry, but only after a chaotic contest in which three of his five rivals traded odds-on in-running on Betfair.
The drama started from flag fall when useful Flat performer The Grand Visir, a son of Frankel, looked like he had never seen a hurdle running down to the first flight.
He resembled a rugby union player trying to evade tackles, swerving one way and then the other, before almost inevitably depositing Tom Scudamore to the turf on the landing side of the first obstacle.
Eldorado Allen, the odds-on favourite, jumped it cleanly but collided with The Grand Visir on landing. Despite valiantly trying to keep the partnership intact, Tom O'Brien was unable to stay aboard.
Those early incidents left Champagne Mystery and James Bowen in a clear advantage and all was going well for them until after the third hurdle.
However, the errant The Grand Visir was not finished playing a part. "He's behind you?" It was more like "he's at the side of you" as he crashed through the running rail back on to the course.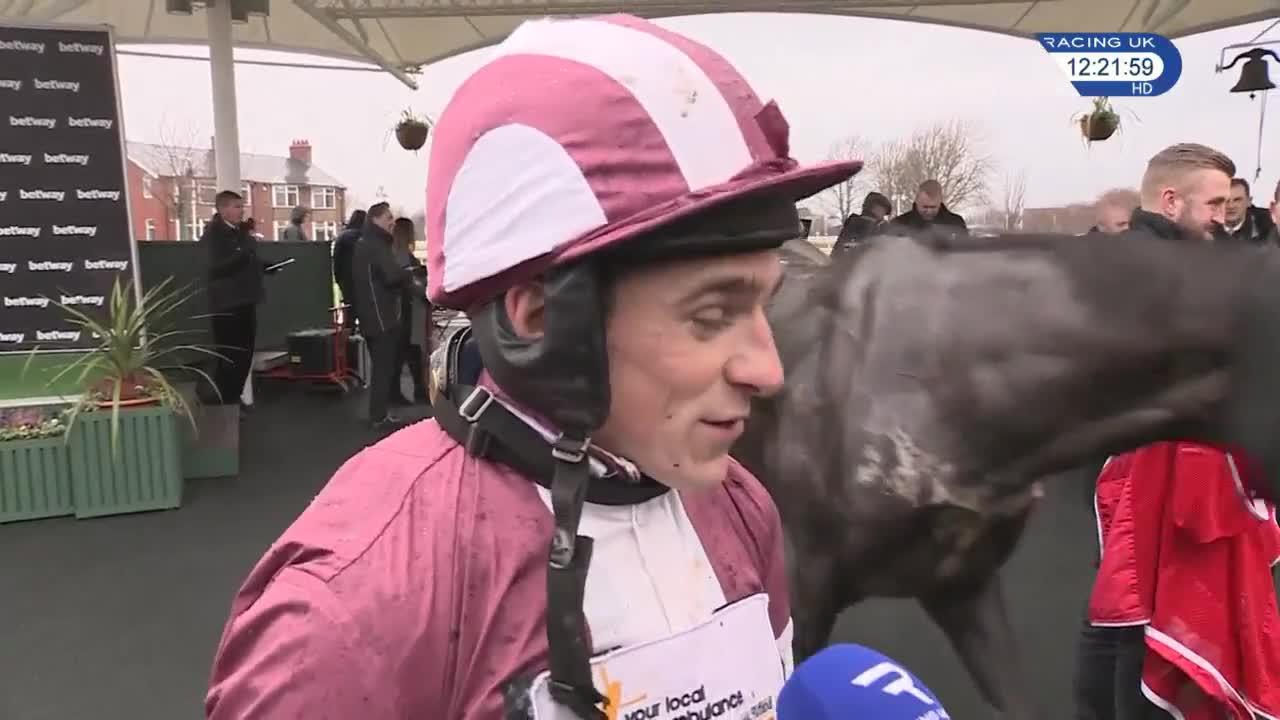 Champagne Mystery was almost tripped up and in evading the platic rail swept into his path ended up going through the rail on the other side – scattering several groundstaff.
"I could see a long way out the horse was coming at me, and there wasn't much I could do really," Bowen said.
"The rail smashed right in front of me. He crashed through, tripped over it and then veered off – it's rotten luck, isn't it? It was just a disaster. But at least the horse is fine."
With half the field out of the race, the way looked clear for second favourite Cause Toujours to beat the two outsiders.
He traded at 1.07 but, in a final twist, West To The Bridge, who had sweated up badly before the start and been keen, kept on strongest to the joy of those who supported him at 179-1 as events unfolded.
Eldorado Allen was matched at 1.46, while Champagne Mystery was matched at 1.61.
"On other days, it could be me lying on the floor," Harry Skelton told Racing UK. "There was a lot going on, and luckily we've come out on the other side of it – but I know this game, it can be swings and roundabouts."
All horses and jockeys were unscathed, but the same cannot be said for some of those tempted to have a bet on the race.