Time for a calm intake of breath after the drama of Royal Ascot and I will be trying to hold on to my gains for a few days and playing cautiously in the main.
Beverley, Navan and Kempton Park are the Racing TV tracks in action on Tuesday and I'm concentrating on the action at the first-named course.
Not too many lightly-raced types that may have improvement in a modest event and this one gets his chance to score on his second handicap run. He has bagged a good stall in two and has generally one way of running so I expect to see him in the van alongside the far rail.
He was a 20-1 chance at Windsor under this jockey and clearly surprised a few people. It is no surprise to see him out quickly before any revision to his mark makes things tougher for him.
4.15 Beverley: Our Charlie Brown
This horse didn't go on after a promising first run for David Griffiths last in December and I am hoping that the profile is not repeated for another new trainer. He ran very well last week on his debut for Adrian Keatley and is off a mark 1lb lower back on turf.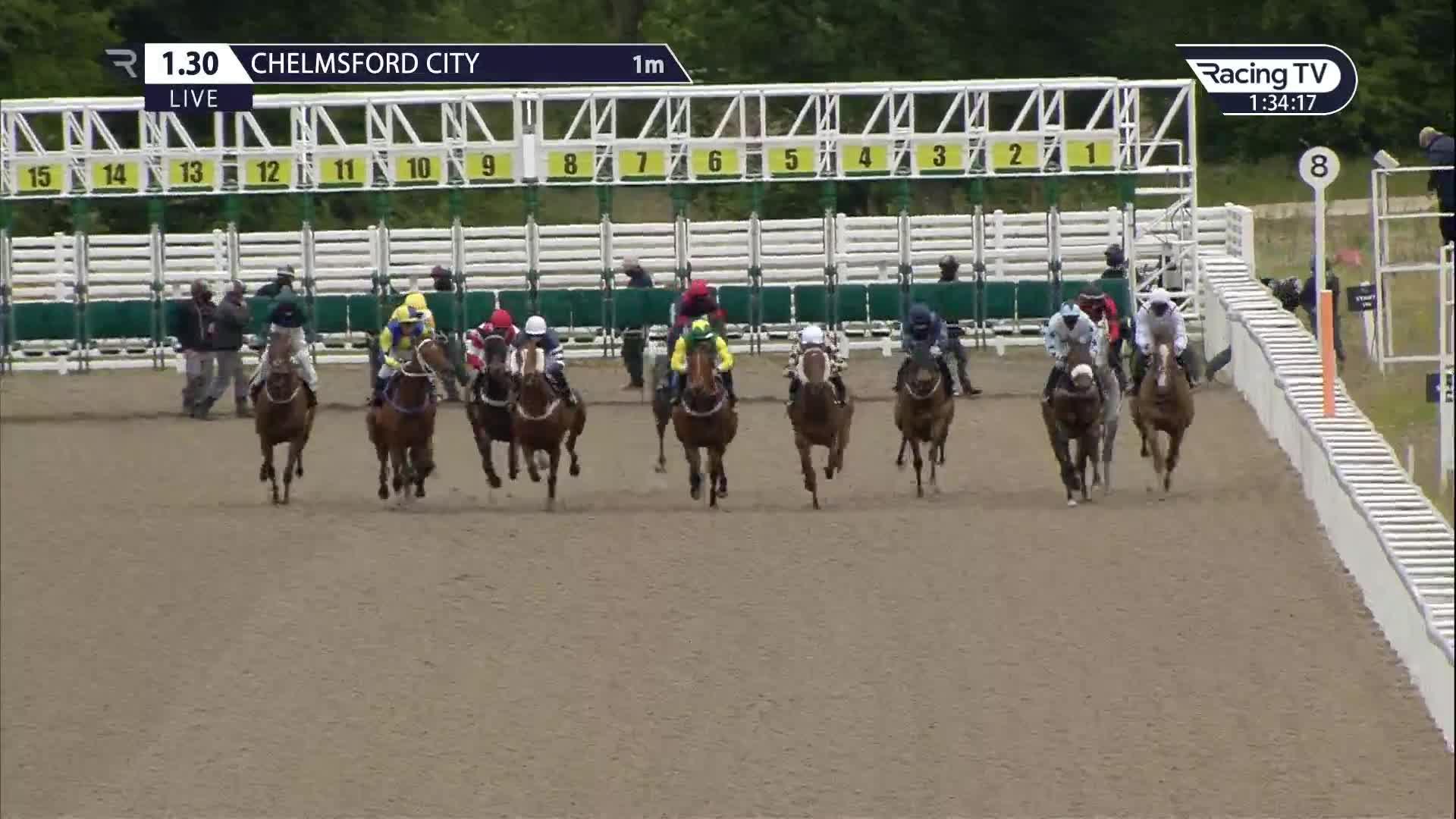 Late gains for Our Charlie Brown at Chelmsford City on his debut for the yard
He is drawn wide but is going to be at the back early in any case, so that hopefully is less material than it may be for some. He is only 2lb higher than his latest winning mark and has won off a stone higher in the past, so if he does go on for that first run for his new trainer he will clearly be hard to beat.
4.45 Beverley: Quoteline Direct
The losing run is extending further and further with this one I have to admit I have suffered a few times along the way, but in a very modest race I am giving him a final chance.
He invariably needs his first run after a lay-off but performed pretty well last time out and met quite significant traffic problems along the way behind this race's forecast favourite.
Hopefully there may be some pace in this race despite the small field and he will get a run through. If so, the uphill finish will suit him well and he is 10lb lower than his last winning mark and certainly capable of at least getting closer to Vampish this time... and hopefully going past him!
Get your free Racing TV fleece - the latest in our range of high-class Racing TV merchandise! Click here for more details.