Ross Millar is our Tipstar champion for 2020!
The 40-year-old impressed our judges throughout the month-long competition with the quality of his videos and tips, plus proved very popular in our voting polls. Two of his four selections won, at 13-2 and 7-1, and he also gave the Caspian Caviar Gold Cup runner-up at 12-1.
Ross wins £1,000 and a Racing TV subscription for the year, plus will give video selections on our website and social media for the next 12 weeks.
He said on Monday evening: "I'm delighted – and I don't get delighted easily. And I imagine anybody who lumped on me at 12s (in the betting on the competition) are going to be happy as well!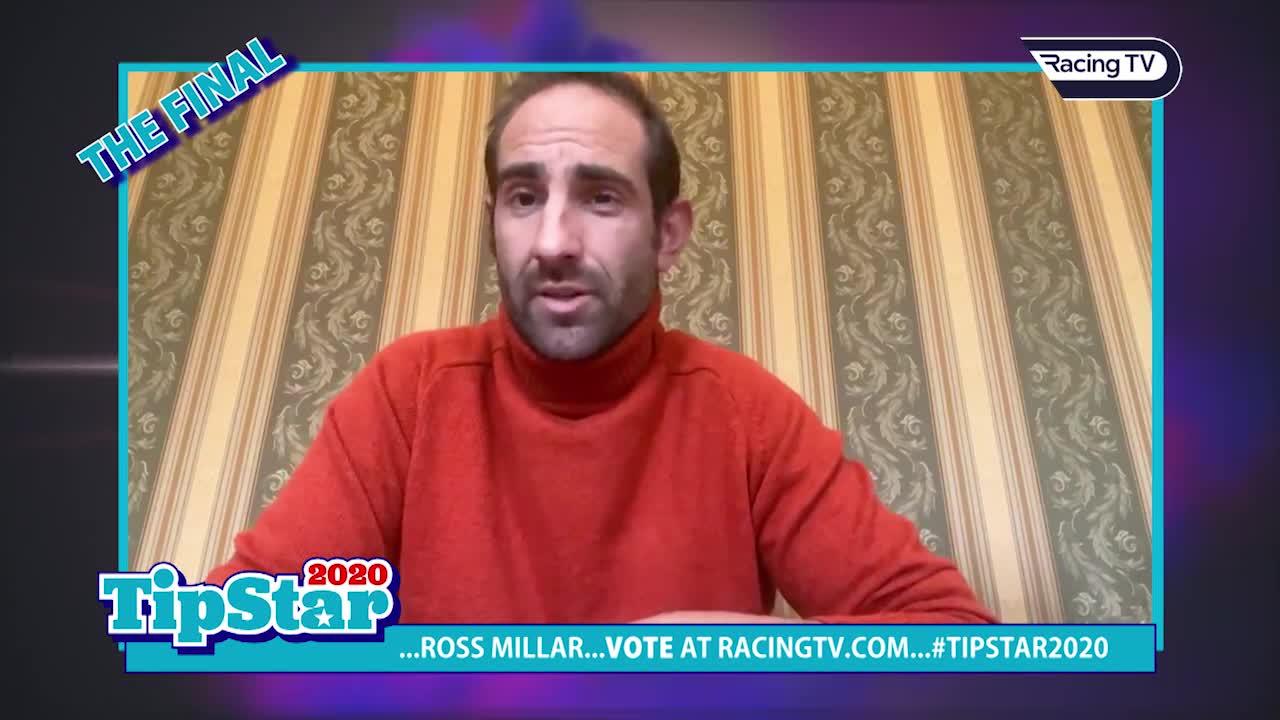 Here was Ross's final selection in Tipstar 2020
"I thought I was still with a half a chance at the end of Saturday but wasn't quite sure how the competition was weighted. I also wondered whether I'd sold myself enough, but you are who you are.
"I spend hours looking at racing and winning Tipstar will do me a big favour because I can now say to the missus 'I'm not ignoring you, I'm doing some work for Racing TV and have got to do it!"
What can racingtv.com readers following Ross expect over the coming weeks? He said: "I very rarely back favourites. One of the first things I was told when going to a point-to-point was to 'Look at that Tote operator over there. He's got ten windows saying 'bet here' and two windows saying 'pay out here', and there's a reason for that'.
"I like to put my selections in doubles. If you can land a 6-1 and 8-1 shot in a double once a week, and find a couple of other winners along the way then you are doing all right. But if you are backing the skinny ones, then you are going to need a pretty good strike-rate."
Ross, who is married to Emz and has two children, Arthur and Scarlett, is former professional event rider but after breaking his neck, had to stop. Now based in the south of France, he has a business training riders in Europe and last year started a small bloodstock business, which currently has three broodmares and some young stock, all for National Hunt racing.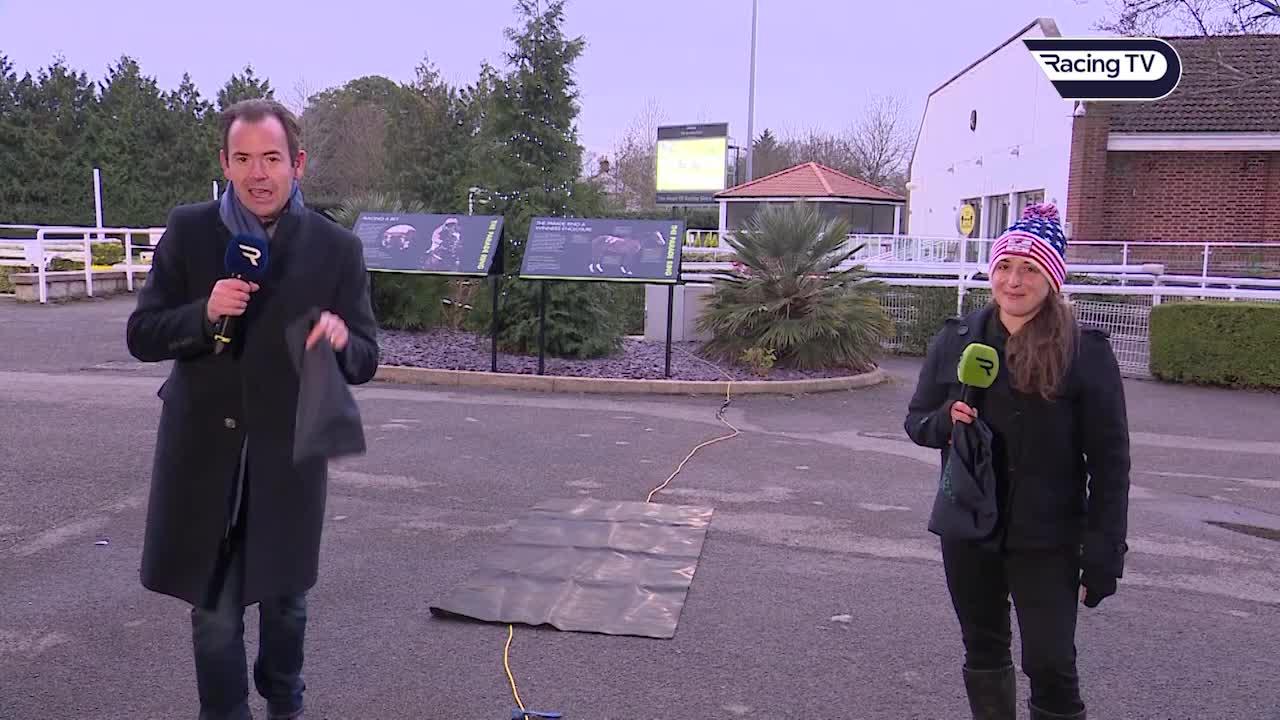 Nick Luck and Rachel Candelora made the Tipstar Final draw
He already has plans for the £1,000 prize. He said: "After losing a career it can take time to find yourself and my missus been very patient and good to me as I figured out what I was going to do next. She's due a good Christmas present."
In a competition where the opposition was fierce and of an exceptionally high standard, Ross edged out - in alphabetical order - Paul Callaghan, Brett Love, Dan Overall, Steve Ryder and Lewis Tomlinson in our six-man final. His defeated rivals will all receive consolation prizes.
Ross was already in a strong position heading into the decider. He was one of two Week One victors, after detailing why Haydock winner Llandinabo Lad would oblige at 13-2 and then, for good measure, he was on the mark with Cap Du Nord, a 7-1 winner at Newbury, in Week Two.
Our finalists each had a race at Cheltenham to solve (the draw was made live on Racing TV by Nick Luck and Rachel Candelora at Kempton) and Ross had to cope with the 17-runner Caspian Caviar Gold Cup.
He rose to the challenge, giving another concise and knowledgeable analysis before rowing in with his 12-1 chance Midnight Shadow. It was a far from obvious selection, but the gelding a ran a cracker to finish a clear second (12 lengths clear of the third home) and reward each-way support.
His rivals also excelled. Paul and Steve found winners – advised at 7-4 and 4-1 - while Dan and Lewis also selected runners-up, but it was Ross who was a unanimous winner among our judges.
Seb Vance, Racing TV's Director of Communications, said: "The entries for this year's Tipstar competition were of a brilliant standard and we'd like to thank everyone who participated. Congratulations to Ross, who excelled from day one of the contest and performed to an exceptionally high standard throughout. We look forward to him giving us his tips and hopefully some more winners over the coming weeks."