And they're off!
Our first entrants for Tipstar 2020 have been telling us about their fancies for Saturday's action. And you still have time to take part in week one - unless you are reading this afer 11am on Saturday! It's free to play, so what are you waiting for?
You've got until that time to send us a video tip in for any race on Racing TV from Haydock Park, Huntingdon or Naas. You'll need to use Twitter or Instagram, using the hashtag #Tipstar2020 and tagging in the @RacingTV account.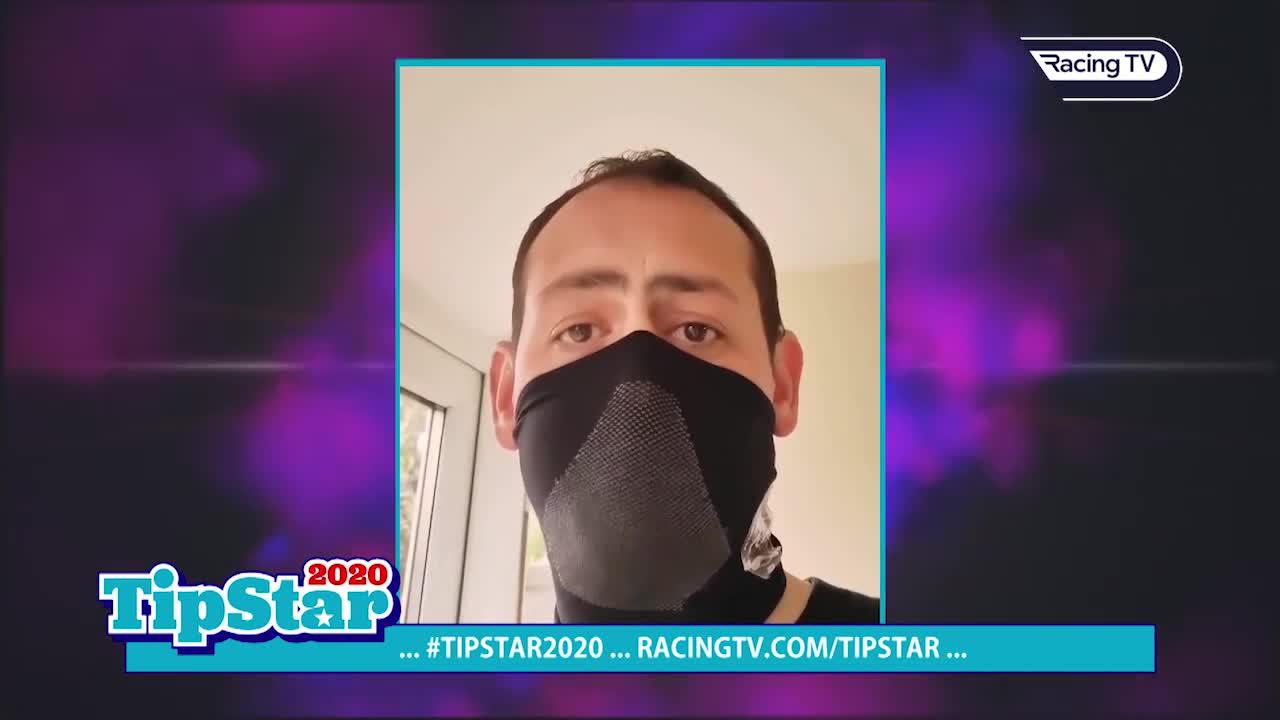 Did you make our montage for Week One?
If you miss this Saturday, don't despair. You will have two more Saturday - November 28 and December 5 - to take part before our six finalists battle it out in a play off from Monday December 7 to determine the winner.
The overall winner will be decided by the Tipstar panel, which will factor in presentation skills, the rationale behind the tip, and the tip itself.
The winner of #Tipstar2020 will receive £1,000, be interviewed live on The Friday Club and will be able to share their tips on Racing TV's social media platforms and show just how good a judge they are for 12 weeks following the conclusion of the competition.
Not only that but they will win a one-year subscription to the channel and a variety of other Racing TV goodies! Click here for more details
So what are you waiting for? Give us a tip - and good luck!
Here's some of Saturday's early selections.
GARY
Tip: 12.10 Haydock: Do Your Job
DAVID VEYSEY
Tip: 12.10 Haydock: Do Your Job
SIMON
Tip: 12.40 Haydock: Deise Aba
Joe Smith
Tip: 1.02 Naas: Cash Back
ROY WATERHOUSE
Tip: 1.15 Haydock: Deyrann De Carjac
LUKE DOWSETT
Tip: 1.15 Haydock: Master Tommytucker
HARRY ROBERTS
Tip: 1.15 Haydock: Master Tommytucker
JONATHAN PACK
Tip: 1.23 Huntingdon: Sizing Cusimano
@LovesRacingUK
Tip: 1.58 Huntingdon: Xcitaions
LIAM HEDGECOCK
Tip: 1.50 Haydock: Shakem Up'arry
JAMIE BROWNLOW
Tip: 1.50 Haydock: Flash The Steel
JULIAN HOWL
Tip: 1.50 Haydock: Umbrigado
MICHAEL CONWAY
Tip: 1.50 Haydock: Kaizer
MICHAEL WILLOUGHBY
Tip: 2.25 Haydock: Third Wind
JACK COUSIN
Tip: 2.25 Haydock: Relegate
JAMIE SELLERS
Tip: 2.25 Haydock: Third Wind
PAUL CALLAGHAN
Tip: 2.25 Haydock: Imperial Alcazar
JAKE JOHNS
Tip: 3.00 Haydock: Clan Des Obeaux
STEVE RYDER
Tip: 3.35 Haydock: Perfect Candidate
MARK ROWNTREE
Tip: 3.43 Huntingdon: Night Ranger