Watch Tom Stanley's interview with an exultant Tim Vaughan and read what he told Andy Stephens after finally saddling a Cheltenham winner
By Andy Stephens at Cheltenham
All good things come to those who wait, so they say, but Tim Vaughan had all but resigned himself to never saddling a winner at Cheltenham.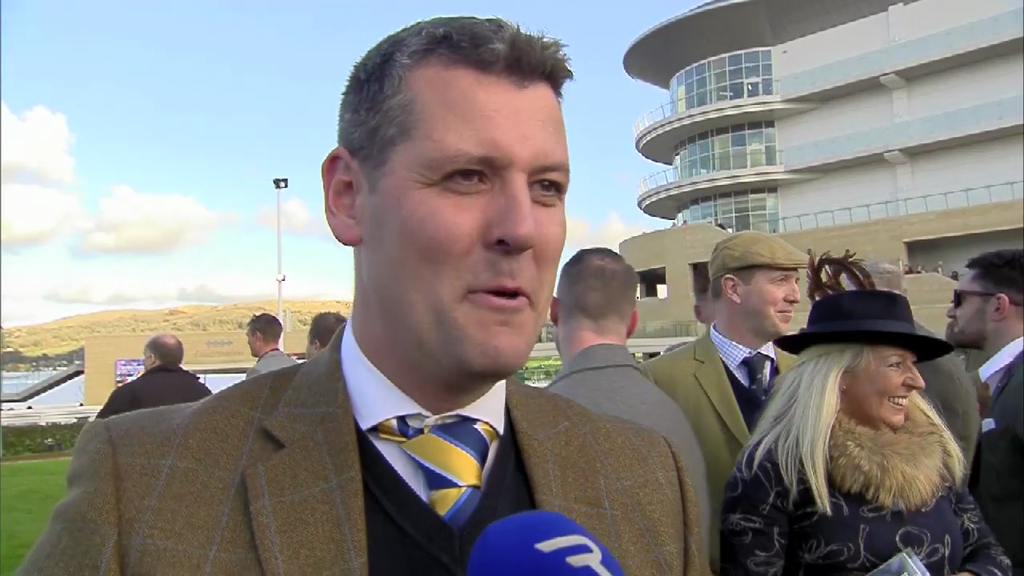 Who could blame him? For more than a decade the Welshman had tried just about everything to end his hoodoo at the home of jump racing but 151 runners had yielded 151 successive losers.
There had been countless near-misses - including 18 seconds - and hard-luck stories but regardless of how hard he knocked at the Prestbury Park door it refused to open for him.
That was until the 2m5f Brandon Hill Capital Handicap Hurdle on Friday when Vaughan saddled three of the 21 runners and watched, in a blur of disbelief, as his Master Dancer romped home by ten lengths under Richard Johnson.
It was some way to get off the cold list or, in Vaughan's case, the frozen list. Had the lingering run of defeats gnawed at him? "It did for about the first 100 and after that I'd become numb to it," he said. "I'd grown to despise this place. Everyone wants to win here, don't they, and it was frustrating more than anything. I like it here a lot more now - we've proved we can do it and it's great for everyone at the yard.
"I thought this might never happen and it's going to be a long night." Asked if Master Dancer might be a Coral Cup contender in March, he replied: "I can't think of that now - all I'm hoping is that my liver is still intact in the morning."
The Cheltenham faithful are among the most knowledgeable racegoers around and this breakthrough triumph was not lost on them.
They responded as if the trainer had won the Gold Cup and he greeted many in the 13,102 attendance (a record for the fixture and 1,000 up on last year) with celebratory handshakes. There was never a hint of his broad grin shifting throughout the post-race celebrations and if he wakes up on Saturday with a bruised back it will be because of the number of slaps of approval he received.
"We've had 18 seconds here and three of them have been at the Festival. I just couldn't nail a winner whatever I tried," he said.
"Last season I ran Dadsintrouble and Debece here. I thought they were the best handicapped horses we had ever brought here and that they must win.
"Dadsintrouble fell when travelling like a dream and Debece got beat [off a mark of 116] and ended up the season being rated 145. I thought 'if I can't with them, what else can I do'."
Vaughan was delighted that Nathaniel Barnett, a long-time ally who purchased Master Dancer, and Johnson, who has ridden for him so often over the years, were part of the winning jigsaw.
When it was suggested, tongue in cheek, that Master Dancer may have won by a little too far, he laughed and replied: "I couldn't give a monkeys. I'm not going to worry by how far he's won today. He's a blinding little horse and if he never wins again he has done his job for me today."