Racing UK ambassador Ruby Walsh on his return to action plus some of the difficult choices he will face at Cheltenham next week. And don't miss the video below in which he tees the meeting up.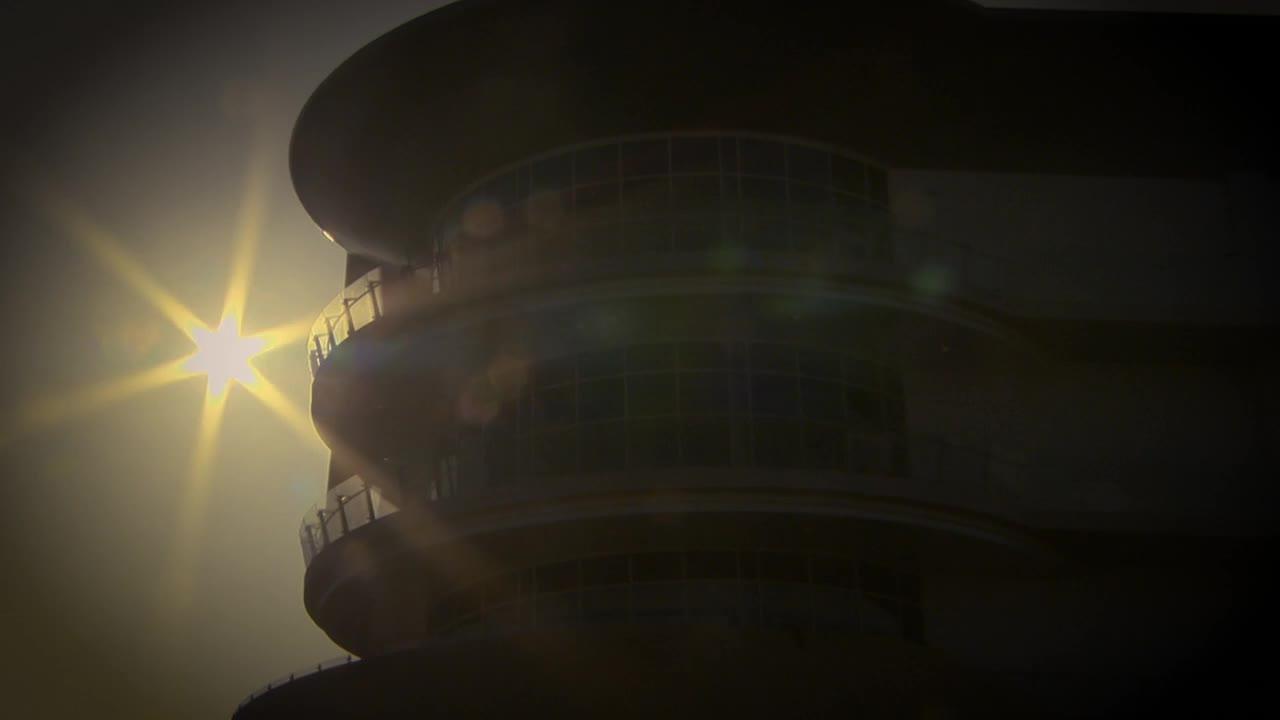 By Ruby Walsh
I'm ready for action and really looking forward to the Cheltenham Festival next week.
I was hoping to ride in Ireland last week but the weather put a halt to that. We have several meetings rearranged this week but there is still some snow about and with the ground as it is everything's a bit uncertain at this stage.
Hopefully I'll be back Thursday or Friday. Navan's card on Thursday has been abandoned, but the outlook is a bit better for Thurles, where Willie (Mullins) has a couple of entries in the maiden hurdles.
It's risk versus reward. I suppose for me for the past 15 and a half weeks the reward has always been the Supreme, so it's how many risks do you take before? Every time you ride in a race you are taking a chance.
You have to balance how many risks you are going to take before you get the ultimate reward and for me that's always been to walk out for the Supreme Novices.
I've always been a bit careful in the past and I won't be any different this year.
Cheltenham has always been very lucky for me and I really enjoy going there, so I do put a lot of emphasis on this meeting.
When it comes to sharpness, riding and schooling at home is not quite the same as race riding, but I'm not worried about that.
My only worry is that I may be too sharp, may be a bit over eager.
At the end of the day it's the horse that has to do the running and I only have to ride him.
I resumed riding out again at Closutton on Saturday but I've been riding out for Dad for the last two and a half weeks. It was all hands to the wheel here at Willie's on Saturday and Sunday, and we've done a lot of work yesterday and this morning.
I've been looking forward to getting back on the novices at Willie's.
You know the older horses really well - the likes of Faugheen, Djakadam, Un De Sceaux and Killultagh Vic. I've ridden them all so many times.
I've ridden the novices in the autumn and schooled the vast majority of them before I got hurt but I need to figure out how they are working and which ones I'm going to ride.
I haven't sat on him yet but he's in good order. He's an obvious choice, obviously Willie has Sharjah and Whiskey Sour and a few more but Getabird looks number one. I haven't sat on him because I know I'm going to be riding him!
I was really impressed with him at Punchestown the day he won. I was in the stand when he went past the winning post and the speed he went by me when the race was over really impressed me.
He quickened sharply after the last but it was how he ran through the line and past the line that was impressive.
He probably has to step up a bit on what he's done so far but he's a fair horse and I'm looking forward to riding.
Footpad:
Footpad is 100 per cent and we don't know why he was in the news over the weekend.
Maybe someone had the wrong information about a Simon Munir horse or something, we know Sceaux Royal went missing on Monday, but Footpad is 100 per cent and there was never an issue with him, but you get those rumours at this time of the year.
He's not the first horse that we've heard there was something wrong with and he won't be the last, but that's just Cheltenham.
Champion Hurdle:
I obviously would have preferred it if Faugheen had won at Leopardstown and was heading to Cheltenham as a 6-4 joint favourite with Buveur D'Air.
That would get me excited, but the fact that he's flopped the last twice and is heading there as a 7-1 shot is very different.
Faugheen has disappointed in his past two races
He has a lot to prove now and while we haven't lost faith in him, you have to be realistic. His last two runs won't do.
Buveur D'Air has had a very solid season. He was a very good winner of last year' Champion Hurdle and he's going to be very hard to beat.
There is no way of dressing it up - he's a great ride to have and we'll give it out best shot but Faugheen has to bounce back to his very best if he's going to challenge Buveur D'Air.
I don't know where Yorkhill will go yet, he's also in the Ryanair. Wicklow Brave will run. He ran really well in last year's Champion Hurdle and seems in good form.
Melon disappointed at Leopardstown last time. Maybe it was the first-time hood I don't know, but I suppose he has to improve a little bit on form anyway.
Champion Chase:
Douvan, above, and Min are in good order and will line up in the Betway Queen Mother Champion Chase but I don't know at this stage which of them I will ride. We will have to see how they are.
Min obviously has form with Altior that suggests he needs to improve - he's had three runs this season, but we haven't seen Douvan for 12 months.
They will have to do a couple of bits of work and we'll see how they are. It's a decision for next week.
Un De Sceaux: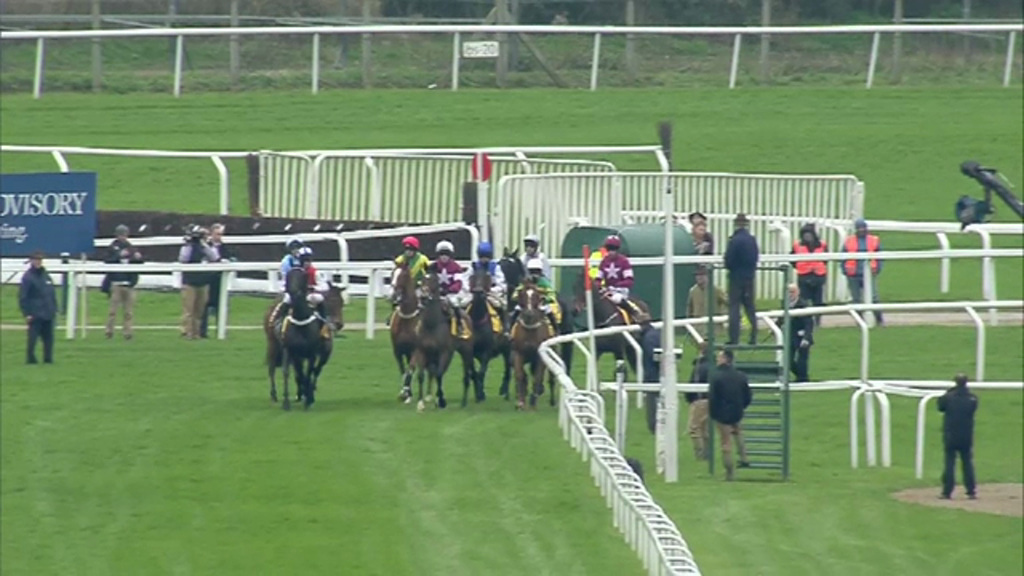 The forecast for softer ground will suit him and he looks to be in great form. He would have to improve a little bit on his run at Ascot but Willie left plenty to work on.
Virginia (Beauscop) is very happy with him and he was brilliant in last year's Ryanair.
He could face the likes of Cue Card, maybe Waiting Patiently and Balko Des Flos, so it will be different horses this time but he's in really good order.
Laurina:
I sat on Laurina yesterday. She is a very relaxed and easy-going mare at home, but she's also been very good on the track.
She won her maiden hurdle as she liked, which we hoped she would, but she was very good in the graded hurdle at Fairyhouse. She seems to jump well, she stays well, which you have to on that track, and she's going in the right direction.
Gold Cup quandary:
Total Recall, above, is the improver - he has improved all through the season, but is his Ladbrokes Trophy form good enough to win a Gold Cup?
Killultagh Vic lacks a lot of experience. He was going to win the Irish Gold Cup when he fell at the last but he only has the three runs over fences under his belt.
Djakadam has had plenty of tries in the past and has been placed in a couple of Gold Cups so you know he has the quality if things happen differently for him, so it's a fair quandary.
There are pros and cons about riding each one so I will have to think about that one a bit.