Racing TV ambassador Paul Mulrennan runs us through his four rides at Doncaster on Wednesday, looks ahead to flying filly Que Amoro running in Ireland and hails Euchen Glen, pictured below
It's going to be great to have racegoers back at Doncaster over the course of the next few days.
Wednesday will be the first time since March that racing fans have had the chance to attend and let's hope there is no last-minute intervention, as there was at Goodwood last month, because the sport needs its fans back.
It's been strange going racing without any spectators this summer, particularly at York when there is usually always a big crowd although, to be honest, once you are on your horse you go into your own little zone.
One thing I have loved in recent months is riding at one meeting with lots of races on the card. For instance, today (Tuesday) I had eight rides on a ten-race card at Newcastle, where I was delighted to reach 50 winners for the season with victory on Savanna Gold.
It's a lot less stressful than trying to ride at two meetings in a day and dashing from one venue to another on busy roads.
Most of the lads are happy to have one meeting per day. You know where you are going and can work around that. It's made life less stressful and a bit easier. I've been fortunate to be getting plenty of rides and am hoping they are here to stay.
I didn't realise that I chalked up 134 rides in July – the most I've ever had in one month. My agent, Richard Hales, has been doing a great job but don't tell him, otherwise he might want more money!
Makanah should make presence felt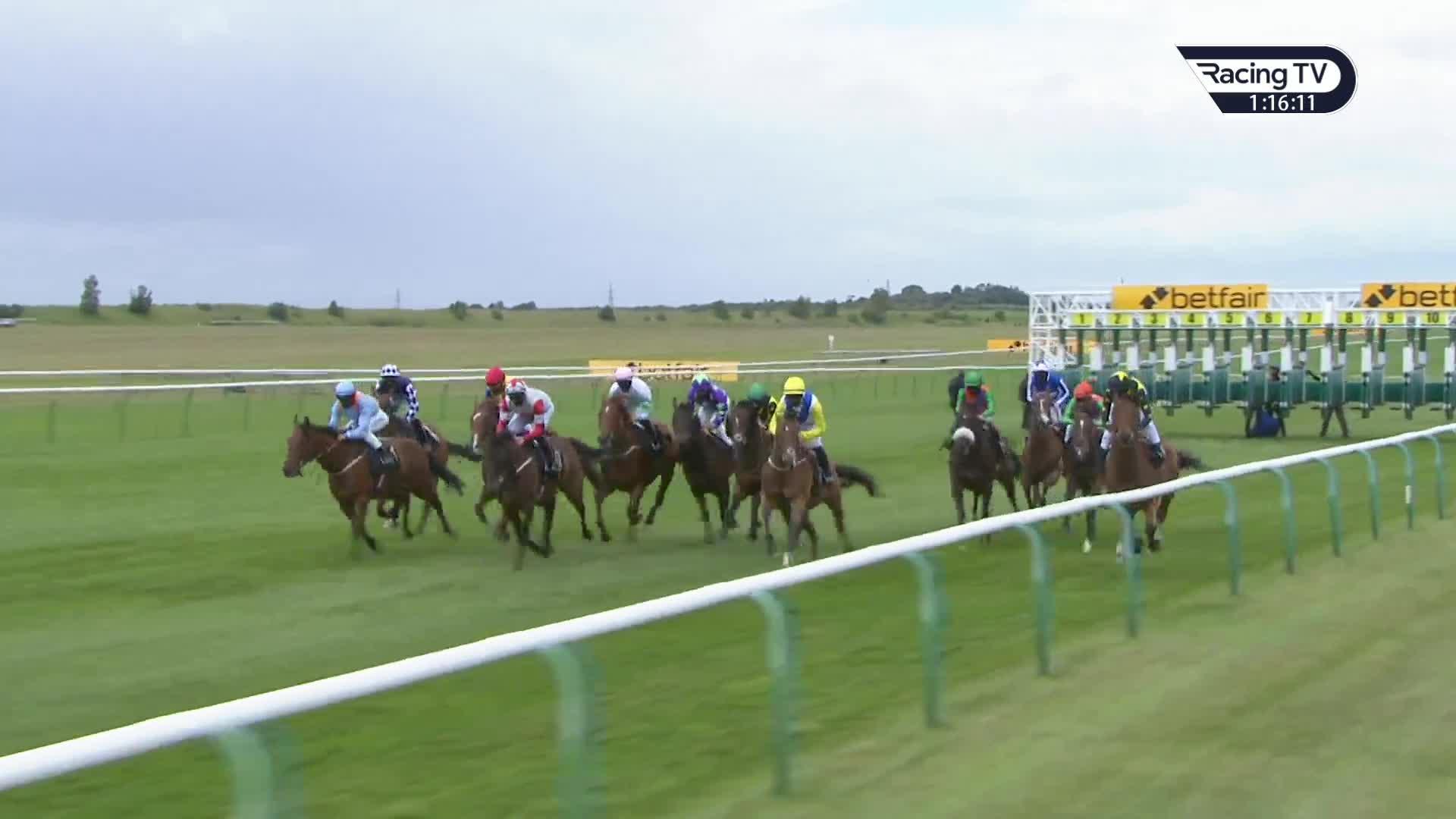 Makanah wins at Newmarket on his return
I've got four rides on the card at Doncaster, starting with Makanah for Julie Camacho in the bet365 Scarbrough Stakes (2.10).
He's a solid sprinter and ran well behind Dakota Gold, who he meets again, in the Beverley Bullet last time.
He didn't do much wrong but I fancy that the flatter track at Doncaster will suit him a bit better. He's definitely up to this grade and although it's a hot race, with Nunthorpe third Moss Gill also in the line-up, I'm expecting a big run from him.
Unfortunately, riders from yesteryear are not allowed to take part in the Mondialiste Leger Legends this year due to Covid-19 restrictions.
But it's great that the race is still taking place because it's raised fortunes for Jack Berry House and the Northern Racing College since its inception in 2010.
I'm glad to be taking part although my ride, Big Storm Coming, is not getting any younger and having shown little this year is quoted at about 20-1. On the plus side, he's dropped a nice bit in the weights. It will be the first time I've ridden him.
Martyn Meade's Rise Hall, who runs in the in the Each Way Extra At bet365 Handicap (3.40) over a mile and a quarter, is another I've not ridden in the past.
He's not really shown a lot in his two races this year but he's on a good mark, being 2lb lower than when winning at Newmarket last year.
My final ride is Manshood in the five-furlong Parkes Bros Roofing Contractors Handicap (4.15)
He was a good third in the race last year and has been in fine form this year.
Paul Midgley's horses are in good form and he's had another play with his headgear. It can help with these old sprinters and if it helps gets you half a length that can make a big difference.
Que Amoro in fine fettle for Flying Five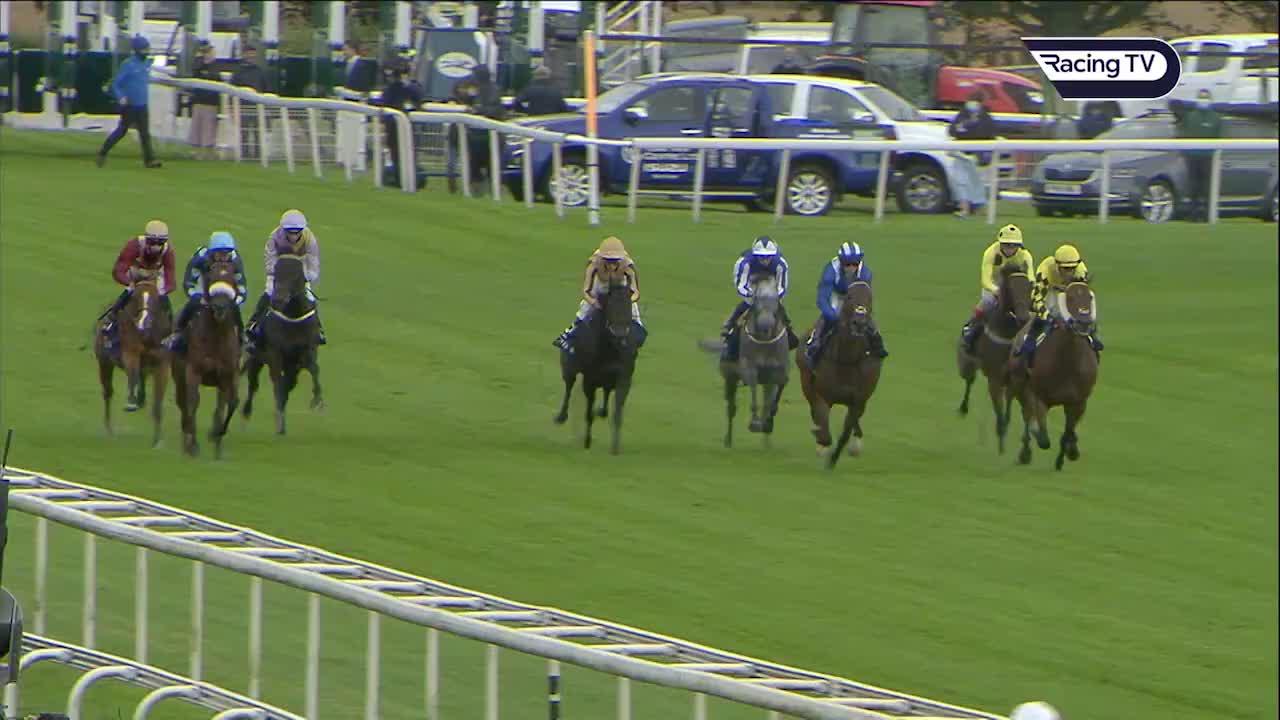 Que Amoro made Battaash dig deep in the Nunthorpe
Que Amoro will run in the Flying Five at The Curragh on Sunday, all being well, and I'll be going over to ride her.
She ran a fabulous race when runner-up to Battaash in the Nunthorpe last time when she showed what she's always been at home – a very fast filly with loads and loads of speed.
I had a sit on her Saturday and she's come out of her race at York really well.
It's a stiff five furlongs at The Curragh but she's won over five and a half furlongs in the past and so I'm not worried about that. I just need to utilise her speed.
She's got a little way to go to catch up with two other brilliant sprinters trained by Michael [Dods], Mecca's Angel and Mabs Cross, but is going the right way.
With Battaash an absentee I envisage she will be favourite, or among the favourites. It's going to be a tough race but she's a tough filly and, naturally, I cannot wait to ride her again.
Euchen Glen a Cup cracker
Euchen Glen is a grand old horse and it was great to win the Betfair Exchange Old Borough Cup Handicap on him at Haydock last Saturday.
He had been off the best part of two years with tendon trouble before returning this year and fair play to Jim Goldie for bringing him back better than ever. A lot of horses don't come back from a serious injury like that.
He had run well in the Ebor on his previous start when they didn't go quite quick enough for him and I probably sat a bit too close to the pace
On Saturday, I dropped him right out and there was a good gallop on. He's got some engine and he came through to win well.
Jim mentioned next year's Melbourne Cup might be a target for him. The sharp two miles around there would suit him plus he travels strongly and finishes well.