Racing TV ambassador Paul Mulrennan has been in red-hot form for the last few weeks and he's in action at his favourite racecourse this weekend. Find out what he makes of his chances.
Although my sequence of riding at least a winner every day came to an end after more than a week at Beverley on Friday, I managed a couple of seconds and one of them at 50-1!
Whichever way you look at it, it's been a great spell for me and I'm itching for it to continue at my favourite racecourse this weekend as I've a stack of good rides at York on Saturday and Sunday.
Admittedly, the Knavesmire isn't quite the same without having the crowds packing out the stands. It's certainly strange to just be hearing the odd shout blowing in the wind as you come up the home straight.
On that note, I'd like to say how sad I was to read this week that Ed Vaughan is giving up his training career in Britain. Ed and I have teamed up for some nice winners and I've enjoyed all of the time we've spent together - he's got a great wit and he has always taken fortune and misfortune with the same good humour. I wish him all the best for his future.
Is it bad news for the sport overall that trainers like Ed can't carry on? I don't know enough about it, but it's not just racing that faces tough times now. Businesses everywhere are struggling and racing can't be exempt from that. But I'm a positive person and all you can do is keep putting your head down and doing the best we can.
That's what I'll be doing at York on Saturday. My ride in the big race, the John Smith's Cup, is Euchen Glen and I hope he will run very well at a decent price.
He won this race two years ago and then missed the rest of that season and the whole of last season too with injury. But connections always hoped that with time and patience he could come back and he's had two really pleasing runs to get him ready for this bid at repeating his win.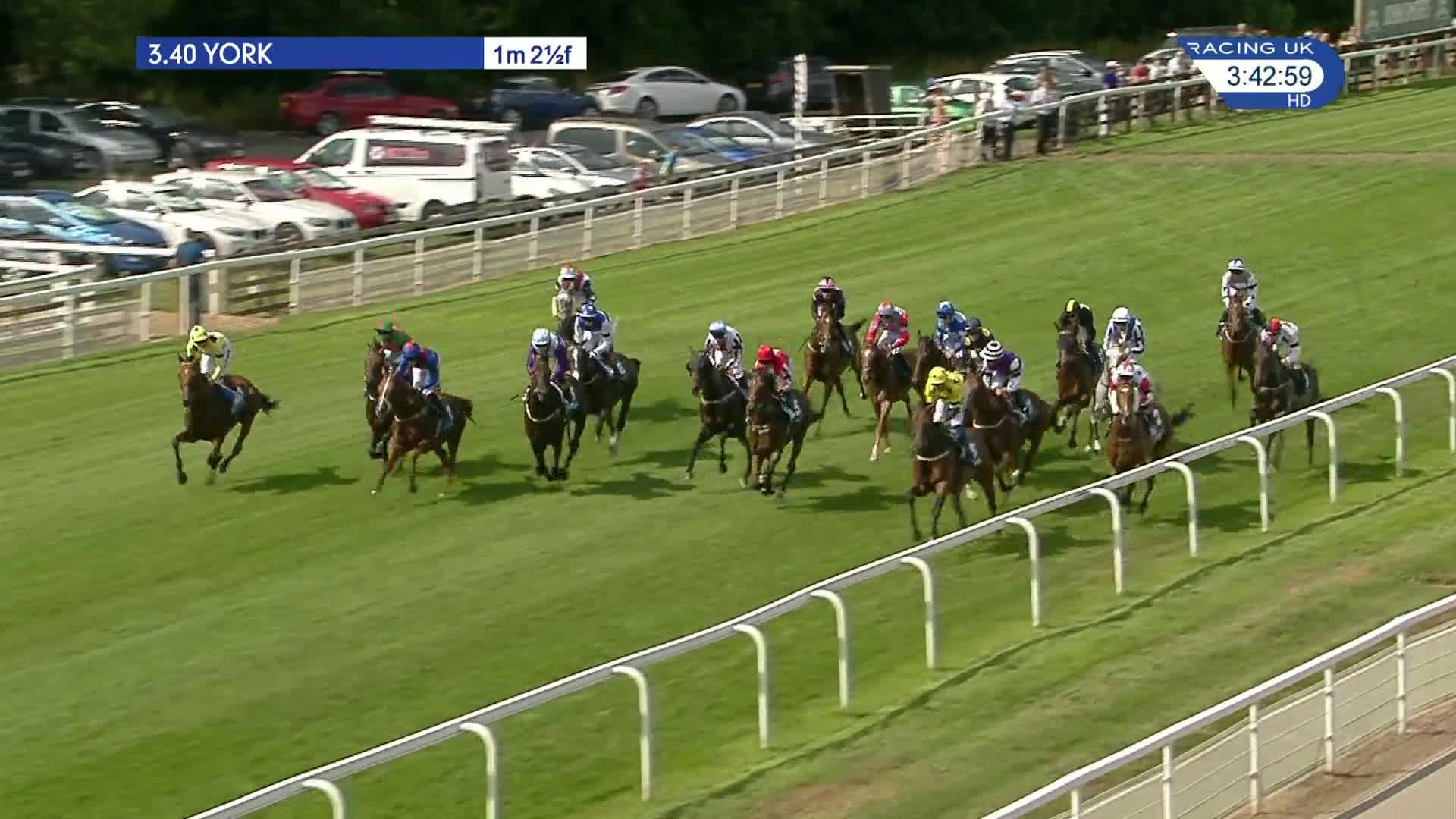 Euchen Glen wins this race two years ago - can he do it again?
Last time at Haydock, he cruised into the lead on soft ground that probably didn't suit and although he ultimately finished well beaten, he gave me a great feel and the handicapper has eased him another 3lb.
Clearly there are lots of younger and much, much less-exposed horses in the race, but I know Jim Goldie is happy with him and this was always the plan.
Que Amoro runs in the York John Smith's City Walls Stakes and if you've been reading my previous columns, you'll know how much I like this filly.
I gave her a blow at Michael Dods' place last Saturday and she felt in great shape. I just think she has been a bit weak until this season, but she is strengthening all the time.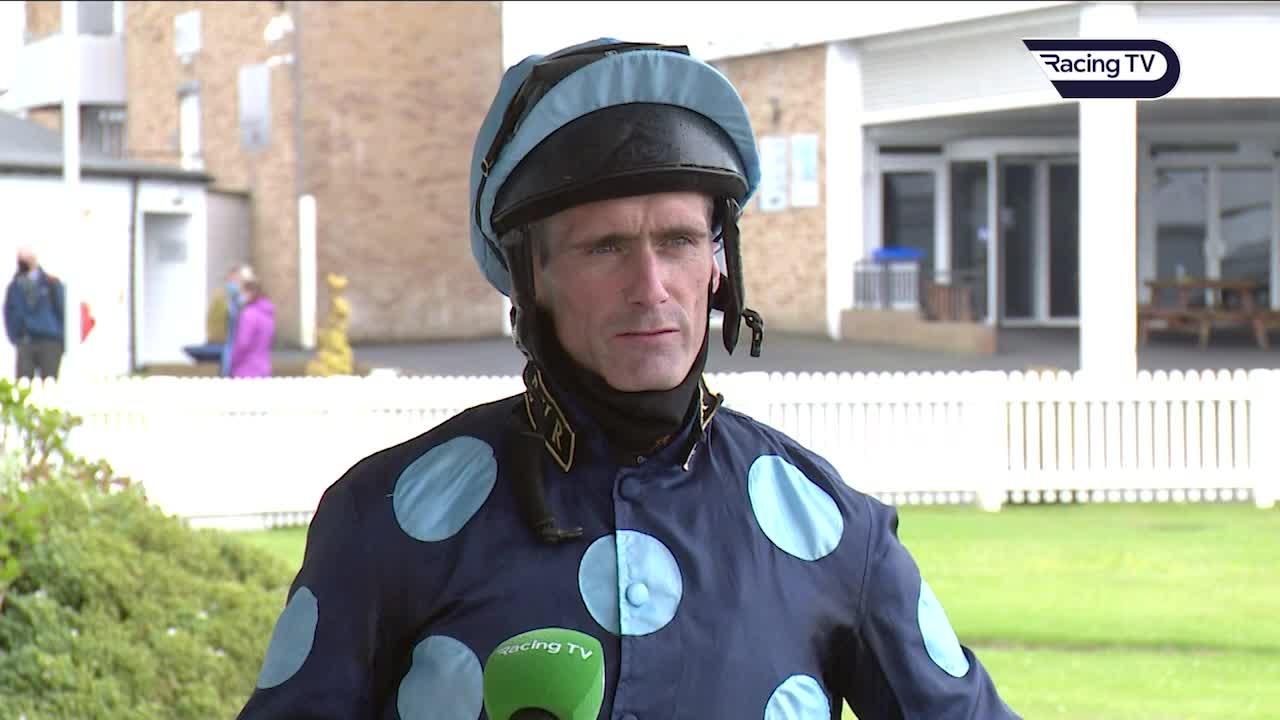 Paul talked to Gordon Brown after Que Amoro's success at Ayr
She was very professional when she won at Ayr last time and although there are some good horses here among the opposition, I'll be disappointed if she can't run very well.
Sandret was a non-runner the other day when the going turned soft, but conditions should be perfect when he runs York William Hill Extra Places Handicap and the way he shaped first time back at Ayr, I really feel that this mile and a half is going to be ideal.
He was a bit fresh that day but I thought he shaped nicely and having given Ben Haslam his first winner at York the other week, hopefully I can give him his second too. It does look a tough contest on paper though.
Mews House runs in the opener and he deserves his chance in an open race after a good win at Pontefract. He's got a good attitude and I'd be delighted to give David Brown a winner after a tough week for his stable.
It's good to get a nice-looking ride for Kevin Ryan and Sheikh Mohammed Obaid in the shape of Calculus on Sunday. After that, I'm riding three horses who have all been real favourites of mine in Makanah, Queens Gift and Get Knotted.
Get Knotted doesn't know how to run a bad race here and Makanah has gone up 5lb for winning on Guineas day at Newmarket, but could easily prove up to winning off his new mark if things go right.
Queens Gift might just prefer a little drop of rain but this is a good opportunity in the William Hill Summer Fillies' Stakes against her own sex. She shaped really nicely first time out at Newmarket and given the way she progressed throughout last season, the hope was always that she might be even better this year. As I said, I tend to be quite optimistic by nature, but I'm very hopeful that this could be another good weekend.
Get your free Racing TV fleece - the latest in our range of high-class Racing TV merchandise! Click here for more details.