James Willoughby uses the sectional times to unpick seven races from among the three days of action at Newmarket's Cambridgeshire Meeting
Thursday - Tattersalls Stakes - La Barrosa
The six colts who lined up here included the heavily touted LA BARROSA, an impressive winner over the same trip at Ascot on his debut, and two with plenty of form to their name in Black Type races in the BHA 102-rated Qaader and the indolent Yazaman.
The highest-rated runner Ventura Tormenta (BHA rating of 105) had a 5lb penalty to contend with for winning the Group Two Prix Robert Papin at Chantilly in July over six furlongs.
La Barrosa started favourite at 4-7, indicating that his market-implied rating on the BHA scale was something approaching 110. After all, he had not received anything like the opportunity to achieve a high rating as some of his rivals, but had beaten a really talented runner in Enable's half-brother Derab first up at the Royal venue.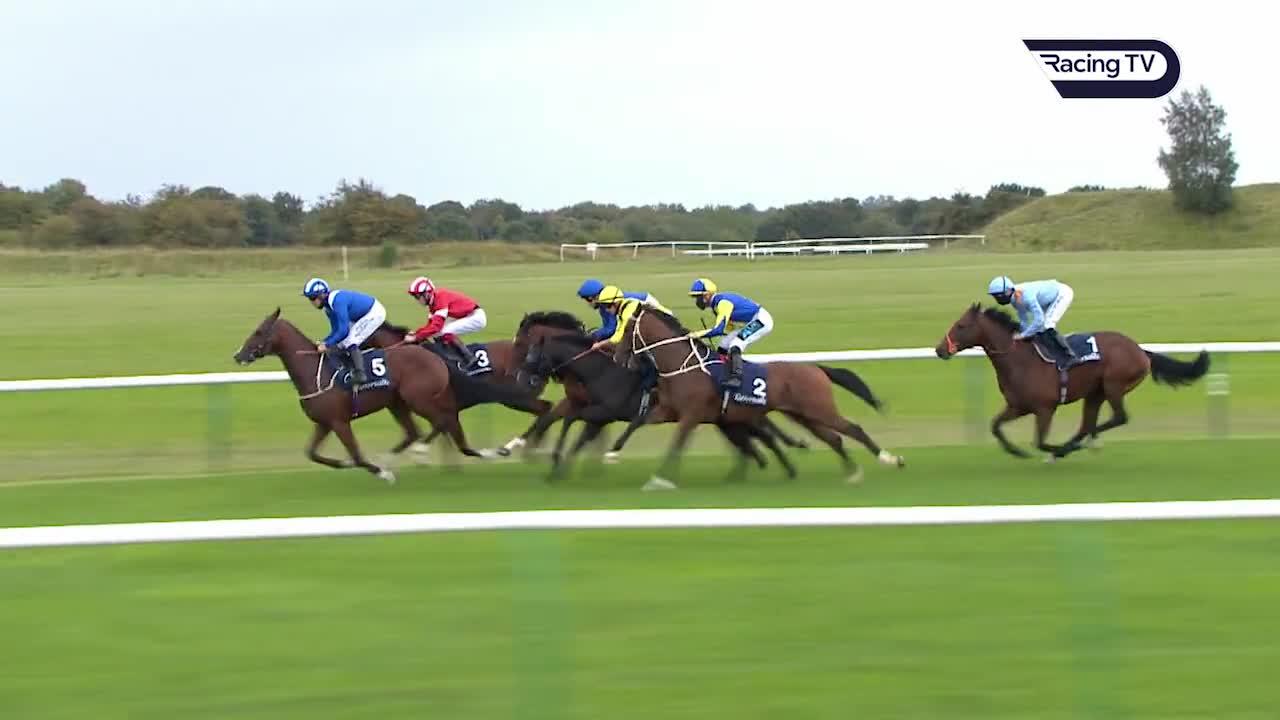 The early pace was steady and disputed by Qaader and the 97-rated Dark Lion with the latter getting it. Dark Lion went on to run his best race yet in second, taking advantage of going steadily early and bettered only inside the final furlong after the winner finally got a run.
After what appeared a perfect trip with cover behind the two leaders, jockey William Buick had to find a passage for his smooth-travelling colt. His partner has a long stride and doesn't yet know how to use it to the best effect, so it took him a while to gather momentum.
Given this was a markedly superior race to the nursery over a mile run previously, it was reasonable to expect a time from these good juveniles approaching 1min 24sec – given the surface and climatic conditions.
However, owing to the run of the race La Barrosa recorded only 1min 25.29ec, 2.99sec slower than the Racing Post standard. He came home significantly faster than the Course Track system's par of 100.1%, clocking 35.23sec for the final 3f which is 103.4% of race speed.
Given his inexperience, the run of the race, the trouble he encountered and how it made the race less of a test of stamina than will suit him when fully mature, this was a highly encouraging performance from the raw-looking La Barrosa. When given a sturdier platform to show what he can do off the bridle, the smooth-travelling winner will be a force in a higher grade.
It must be noted, however, that furlong-for-furlong according to Racing Post standard times, the Tattersalls Stakes time was slower even than the opening maiden over a mile won by Royal Champion.
Friday - Shadwell Joel Stakes - Kameko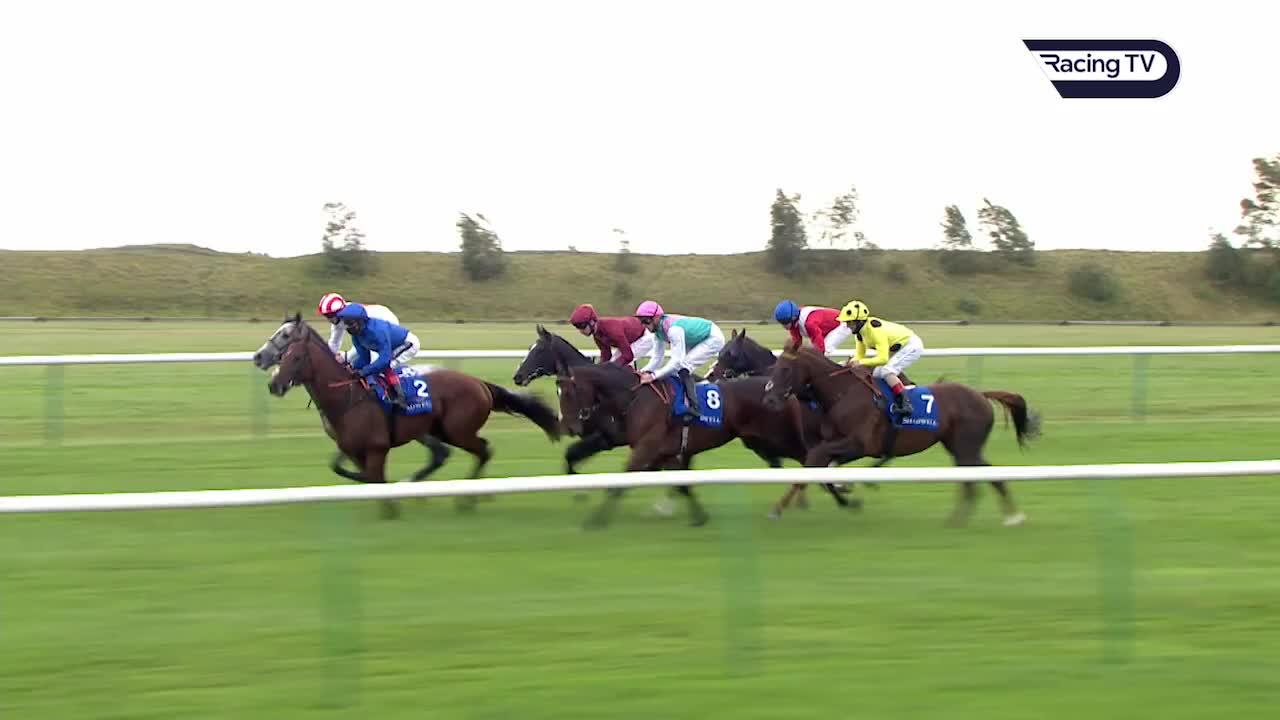 Despite a 5lb penalty for his Group One 2,000 Guineas win, KAMEKO returned to winning ways back on the Rowley Mile. In the end it was only by half a length that he saw off the late thrust of Regal Reality, but he was idling in front after Oisin Murphy sent him on just over a furlong out.
Earlier in the day, it had looked as though the mile track record of 1min 34.07sec may be under threat, but Kameko actually clocked 1min 34.41sec, still the only time of the meeting to that point under Racing Post Standard, in this case by 0.59sec.
There was the view that the race was steadily run, but the finishing split of 35.42sec was 99.9% of race-speed and that is just about bang-on how to do it over this course and distance.
Coming off the absence and in receipt of the weight, it was a little disappointing to see Benbatl defeated, but he should be fitter for this and could even pose a threat to the winner in the Queen Elizabeth II Stakes on Qipco British Champions' Day with this under his belt.
Friday - Shadwell Rockfel Stakes - Isabella Giles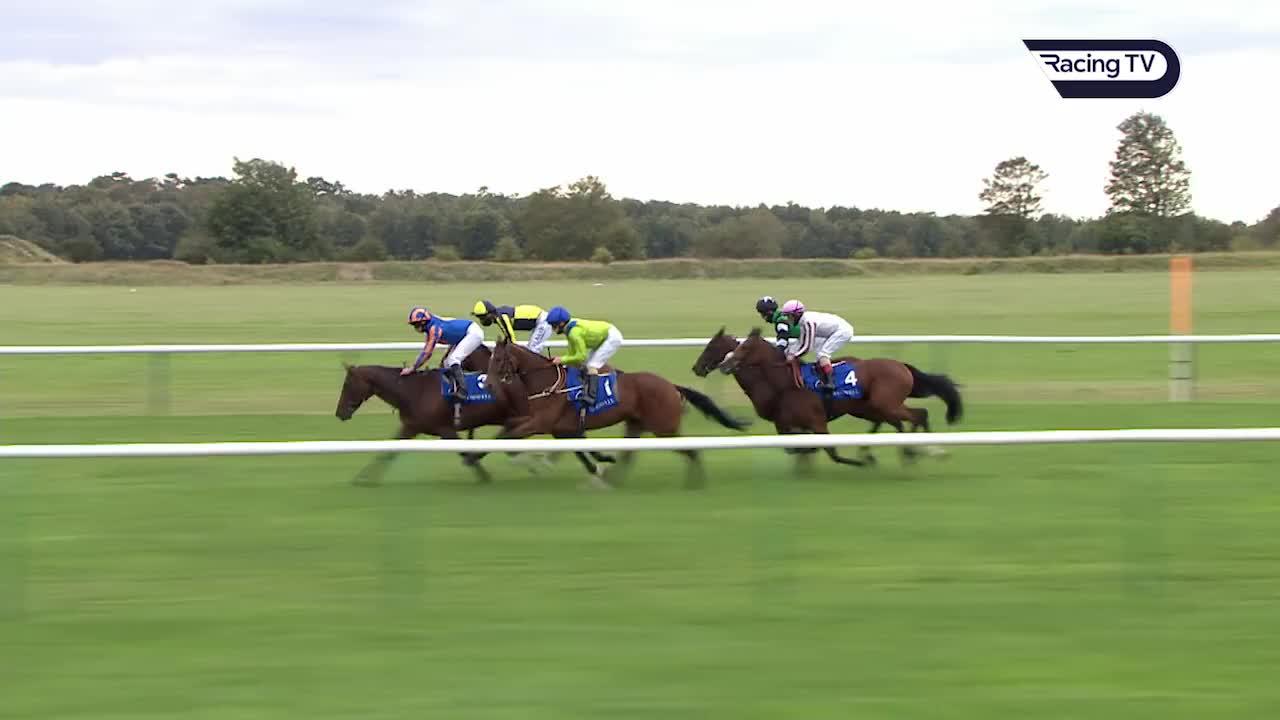 The experts seemed to decided rather quickly that the fourth race at Newmarket on Friday was not a strong renewal of the Group Two Rockfel Stakes.
It's true that the disappointing favourite Monday rendered this race easier to win. But, Prestige Stakes winner ISABELLA GILES – a granddaughter of Lope De Vega through her promising sire Belardo – stopped the clock at 1min 22.55sec, which is 0.25sec slower than the Racing Post Standard for seven furlongs. That was a very good time in and of itself. Seriously good.
But, wait a minute, Isabella Giles ran the last three furlongs in 33.10sec according to the Course Track sectionals. That represents an amazing 106.9% of race-speed.
Now, it is worth issuing a disclaimer here. Timing data on blustery days is notoriously dangerous to take at face value. It adds a lot to the variance which attends the process of inferring a racehorse's ability from its data.
But if this data can at least be compared on equal footing to what had gone before on the same day, Isabella Giles is a contender for the QIPCO 1000 Guineas back here next year – make no mistake about that.
Saturday - Bet365 Cambridgeshire Handicap - Majestic Dawn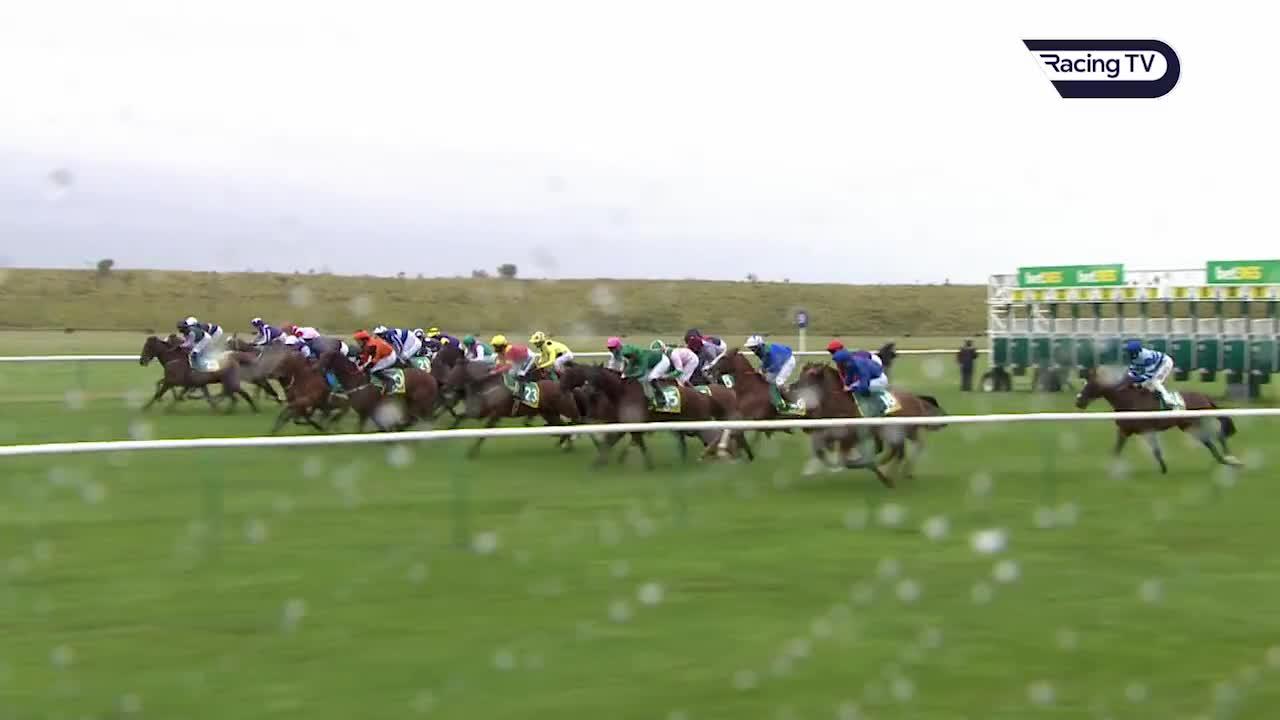 Few punters entertained MAJESTIC DAWN as a key player beforehand, and his 40-1 success in first-time blinkers would have been a virtual skinner for the bookmakers.
The news angle was that his rider Paul Hanagan was enjoying his first big winner since coming back from career-threatening injuries. Over the years, former champion Hanagan has ridden all his best races on a straight track like this, in my view.
The times and sectionals cannot throw much light on why Majestic Dawn won, though he was fifth in last year's race and did appear gingered up by the headgear. For the record, the sectionals of the two 9f winners at the meeting are:
Breath Caught (0-90, Friday): 15.51 – 11.36 – 11.54 – 11.60 – 11.73 – 11.34 – 11.36 – 11.30 – 12.46
Majestic Dawn (0-110, Saturday): 14.59 – 11.02 – 10.95 – 11.15 – 11.35 – 11.31 – 11.64 – 11.93 – 13.00
Even the bare figures make it obvious how these races differ – and suggest that Majestic Dawn deserves a ton of credit. It is completely fake news that he stole this race in front – as was suggested elsewhere – for he slipped the field while running hard (of course he did, it is the Cambridgeshire and 23 horses don't collectively crawl).
To summarise: on similar ground (the Course Track algorithm had it a touch faster on Saturday than Friday, as the official going supported)
Breath Caught (0-90, Friday) 1min 48.21 +0.41 v RP standard, last 3f 35.12 (102.7%)
Majestic Dawn (0-110, Saturday) 1min 46.94 -0.86 v RP standard, last 3f 36.56 (97.5%)
The optimum for the Cambridgeshire distance according to the Course Track system is 99.5%, so it is reasonable to infer that the field had plenty of time to claw back the advantage that he gained with the mid-race burst.
This is yet another reason (the Middle Park was another) why we need data and humans need to be more circumspect in attributing wins which were entirely on merit to the actions of jockeys when it is really the horse who deserves the credit.
Saturday - Cheveley Park Stakes - Alcohol Free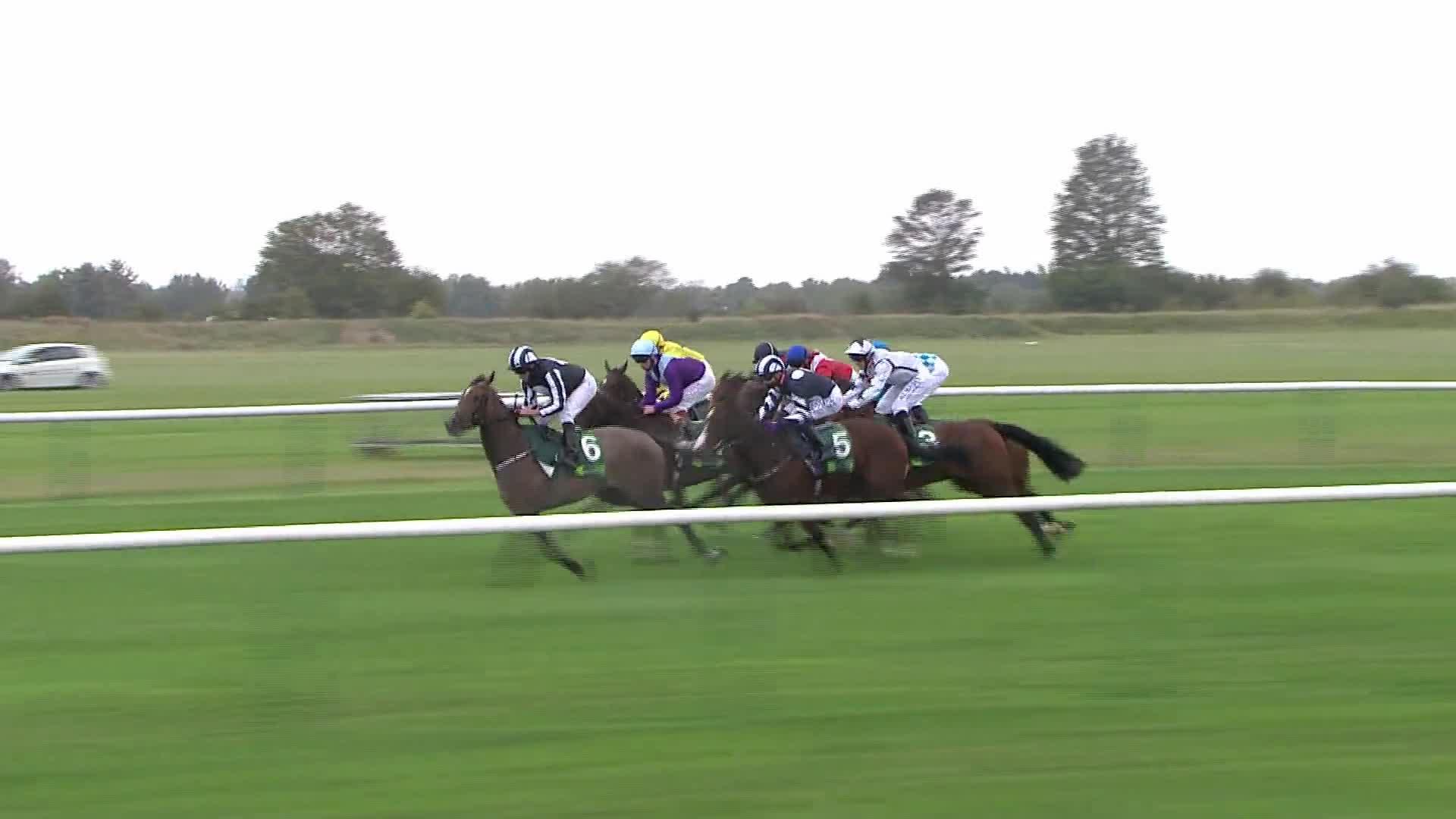 With dark clouds gathering and rain in the air, the scene was set for a somewhat windswept renewal of this Group One.
Favourite Miss Amulet had outbattled Sacred in the Lowther Stakes, having previously appeared to be no more than a useful horse and one who may be ideally suited by five furlongs. Her trainer Ken Condon is a very smart operator without a doubt, but could the daughter of Sir Prancealot prove herself for real? Condon himself made the point that she needed to step up on form.
Next in according to the betting were a pair of Dandy Man fillies, the diminutive cash machine Happy Romance from Richard Hannon's yard (who was trying to confirm Salisbury placings with ALCOHOL FREE but it did not look good for her given the flood of cash for the latter) and Middleham trainer Karl Burke's Albany and Duchess Of Cambridge victrix Dandalla, who isn't diminutive.
Sacred had first-time and about-time cheekpieces (brown ones, though you could still see them) fitted in the attempt to encourage her to put something into a finish, and there were other runners trying their luck from the likes of Andrew Balding, James Ferguson and Mick Channon.
It was a solid make-up, then, but perhaps not the kind of renewal one dreams about with nothing by Dubawi, Galileo, Shamardal, Lope De Vega or Kingman in the gates (between them, these world-class sires are surely likely to be producing the 1,000 Guineas winner most years).
Never mind, this wasn't just a Guineas trial, it was a two-year-old Group One in its own right.
The one who took the opportunity afforded was Alcohol Free who scrambled home very gamely in a desperate finish from the rallying Miss Amulet and the Richard Fahey-trained Umm Kulthum after no filly looked to have the gears to separate themselves from the field. Quotes of 25-1 and 33-1 about the winner for the Guineas followed the performance, but she is very likely a sprinter.
The winning time was 1m 10secs dead, 0.30secs slower than standard and bang-on what you might have expected from the class of the race. It was a similar time, furlong-for-furlong, to Isabella Giles in the Rockfel and earns a similar speed figure.
Course Track sectionals recorded the winner's last three furlongs as 33.60sec. She accelerated well in the fourth (10.76sec) and fifth (10.74sec) furlongs with that wind behind and finished at 104.2% of race-speed. The ideal percentage, according to the Course Track system, is 101.5%. It was a test of speed this, even for a six-furlong race.
Saturday - Juddmonte Middle Park Stakes - Supremacy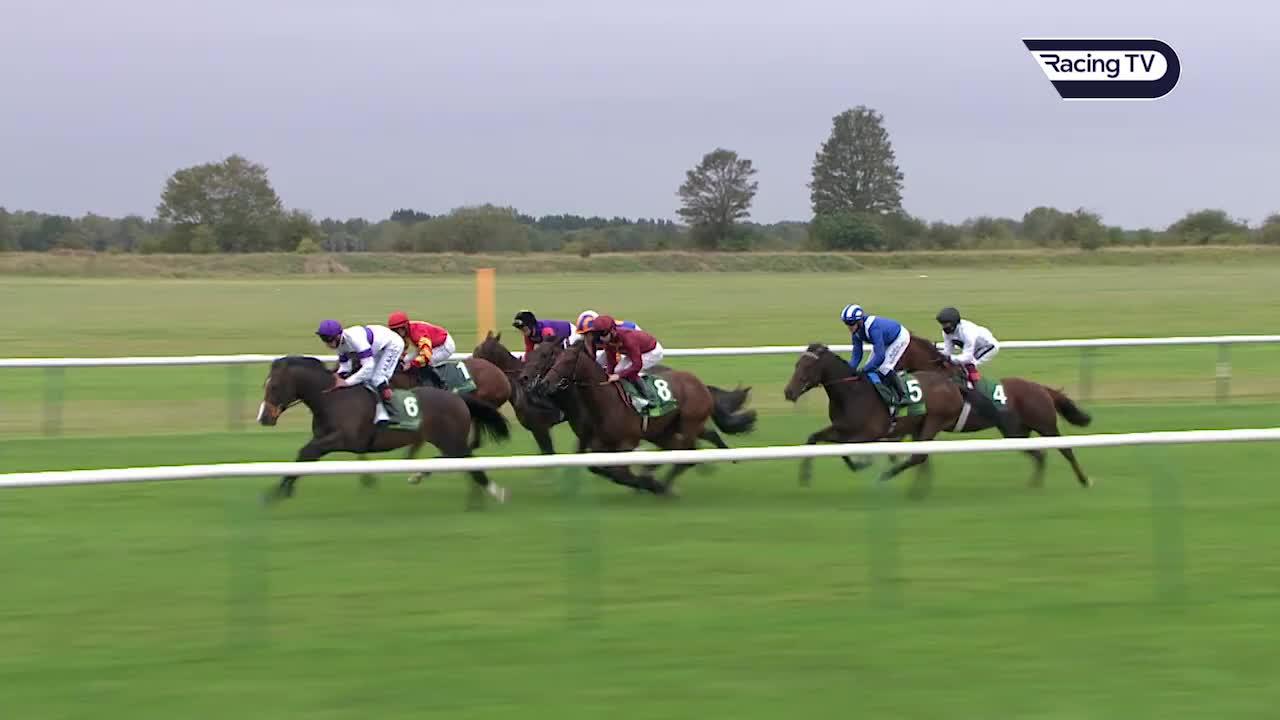 With rain in the air but not yet falling in significant quantity, it was time for the two-year-old colts in the Middle Park to see how they measured up with the fillies in the previous race.
The colts in this race had achieved more than the Cheveley Park aspirants, but no significant Aidan O'Brien-trained runner, nothing at all from John Gosden nor Charlie Appleby nor Richard Hannon nor Mark Johnston (all of whom regularly house high-class juveniles in this division) and a feeling that this was a race that would likely tell us more about the G1 Commonwealth Cup at Ascot than the 2000 Guineas.
Stallion Mehmas was represented by three runners, underlining what a good first season the son of Acclamation has enjoyed, with Method, Minzaal and SUPREMACY having won six of their combined eight races. Good stuff from the stallion who is likely to remain a great source of precocity and speed. , In the event, Method's tack went wrong, Lippizaner was soon beaten and the negative market-messages surrounding Minzaal proved to be spot on, for all that he ran a good race on the figures to finish third.
It turned out another for that man Cox (winning rider Adam Kirby who was seen to great effect at this meeting said that Cox "makes training look easy") as Supremacy made all in Isabella Giles-style. Lucky Vega was second after racing close behind the winner throughout, while the places were filled by Minzaal who was well held, though he was not ideally placed towards the back of the field, racing keenly, early doors.
We can compare the fractions of the two G1 winners:
Alcohol Free 14.08 – 11.52 – 10.80 – 10.76 – 10.74 – 12.10 (1min 10.0sec, 33.60 last 3f 104.2%) Supremacy 13.86 – 10.94 – 10.84 – 10.88 – 10.99 – 12.23 (1min 9.73sec, 34.10 last 3f 102.3%)
It is clear from this that the Middle Park was the stronger-run race, but the winner still made the running and some observers described the field as having gone "no pace at all" which was clearly wrong. The truth is that Supremacy's fractions were only slightly more tilted towards the second half of the race than the 101.5% ideal.
Saturday - Juddmonte Royal Lodge Stakes - New Mandate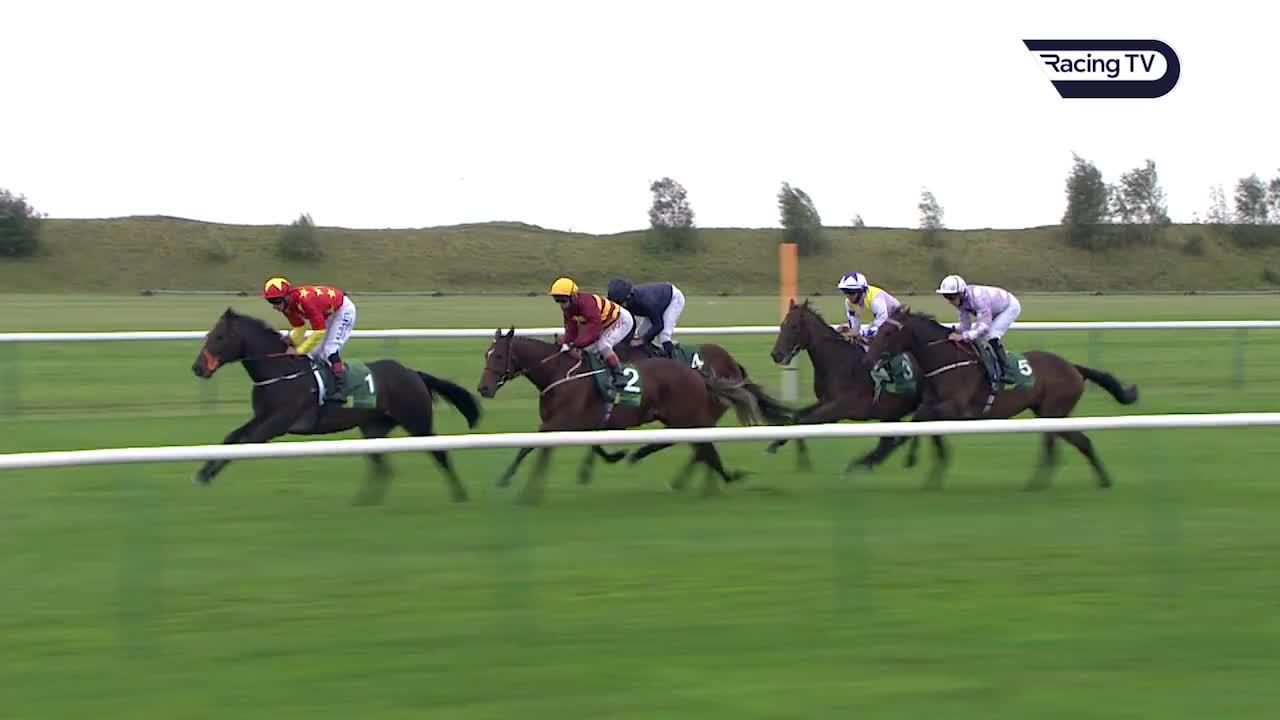 NEW MANDATE is by Dubawi's son New Bay (five wins from 11 starts, including the French Derby) who is surely going to be a good stallion before he is done, as was suggested 35 minutes previously when his daughter bolted up in the opener.
Galileo was responsible for two of the runners, the Aidan O'Brien-trained Ontario (whose female stablemate Monday had run such a shocker behind the Cox-trained Isabella Giles in the Rockfel) and the unbeaten Pleasant Man, suitably trained by Roger Charlton.
The field of five was made up by super game Group Three Acomb Stakes winner Gear Up, on whom Franny Norton took over from the brilliant Silvestre De Sousa (who was required by his retained owner for a low-key ride at Chelmsford City), who had got the fractions spot on at York.
One suspects that Gear Up's trainer Mark Johnston will not be thrilled that his colt was ridden relatively cold behind easy leader Cobh here and it turned into a sprint. They went oh-so-easy fractions of 15.23 – 11.92 – 12.12 – 12.50 here as Adam Kirby walked the dog.
Nevertheless, blood will out and New Mandate quickened like a mustang to better the one-paced Ontario who stayed on well in his wake. He will have to curb a rather free-going tendency if he is to move up to the highest level successfully, but that turn of foot is for real.
Forget the final time of 1min 37.86sec being a slovenly 2.86sec above standard on a day when the field should have been threatening red figures. Concentrate instead on a 33.23sec from a two-year-old stayer which represents 110.4% of race speed and means the paltry speed figure needs a serious upgrade.
For his part, Gear Up was coming back late and needs much more use made of him than was the case here in this crawl-and-sprint affair.
WATCH THIS SPACE! Sectional timing data will be coming to racingtv.com in the next few weeks - we will be publishing data from every British race shown on the channel on the results pages.
For James Willoughby's thoughts on why sectional timing data matters, click HERE.
There's some top-drawer action coming up on Racing TV over the next few weeks and we're offering you a front row seat to enjoy it all. Watch every race live from more than 100 meetings with a free month of Racing TV. Click here for more details