Record-breaking trainer Mark Johnston tells Andy Stephens about his approach to training and why these days racing is mainly work rather than pleasure to him.
You would have got long odds against Mark Johnston turning into the racing's ultimate win machine when he began 31 years ago with what he described as three and a half paid up horses, a lot of naivety and gallops that were part of an RAF target practice range.
Flash forward to the present day and he now trains hundreds of horses, has 125 staff and has to meet the demands of countless owners. Nobody said rewriting the record books was going to be easy, but he did so at York on Thursday when Frankie Dettori guided 20-1 shot Poet's Society to win the Clipper Logistics Handicap.
"At 5.30am the alarm goes off and I keep trying to get to bed before midnight but it is not that common," he says. "On Sundays, I get up at 7.30am. There are plenty of days when it's tough and wish I didn't have to do it all again. In the winter it is mostly the weather, and in the summer the pressure is on.
"It's a way of life, but very much work. I said to a lot of people when I started all I wanted to do was to train winners and survive. I didn't care whether I made money out of it or not.
"But it's too hard, there's too many downsides and too much pressure from customers to do this now if it didn't make money. My best friends are all owners but at the same time there is a lot of pressure."
Can he imagine a day when he's not a trainer, not churning out countless winners?
"Yeah, I can, although I'm sure I'll still be involved," he says. "A couple of years ago, I think Charlie [Mark's son and assistant] wanted me to get out as quickly as I could so that he could run it all.
"Now that he's worked here for two years I think he's in no hurry because he realises the enormity of it in comparison to what we started with. But at the same time him coming into the business has changed it an awful lot for Deidre [his wife] and I, and probably has actually made it easier to hang on longer." Johnston chuckles, before adding: "He's taken a lot of the pressure off."
It was all so much more basic back at the beginning, in 1987, when it was just Mark, his wife, Deidre, and those three-and-a-half paid up horses. The couple had married two years earlier, united by a passion for horses.
Hinari Video was the first winner. The smallish two-year-old colt made all in a five-furlong maiden race at Carlisle and would go on to run in another 127 races. In many ways, the blueprint for so many of the trainer's tough, durable, prolific campaigners was instantly established.
Johnston recalls little about the victory but does recollect the unconventional way that he celebrated.
"The thing I remember most is coming home and looking at the result on Teletext," he says. "There were no replays then, so we just put the results page on the television and watched it all night."
Ceefax has long gone from most of our television habits, but Johnston is going stronger than ever and these days it is others left staring at disbelief at his progression.
The speed with which he has overhauled Richard Hannon's tally of 4,193 winners has been astounding, even if there are far more races now than there were then. It has taken him 12 years fewer, despite the fact that, unlike the previous record holder, he did not inherit a stable, owners, or any horses.
His motto is Always Trying, but it might just as easily be Always Winning.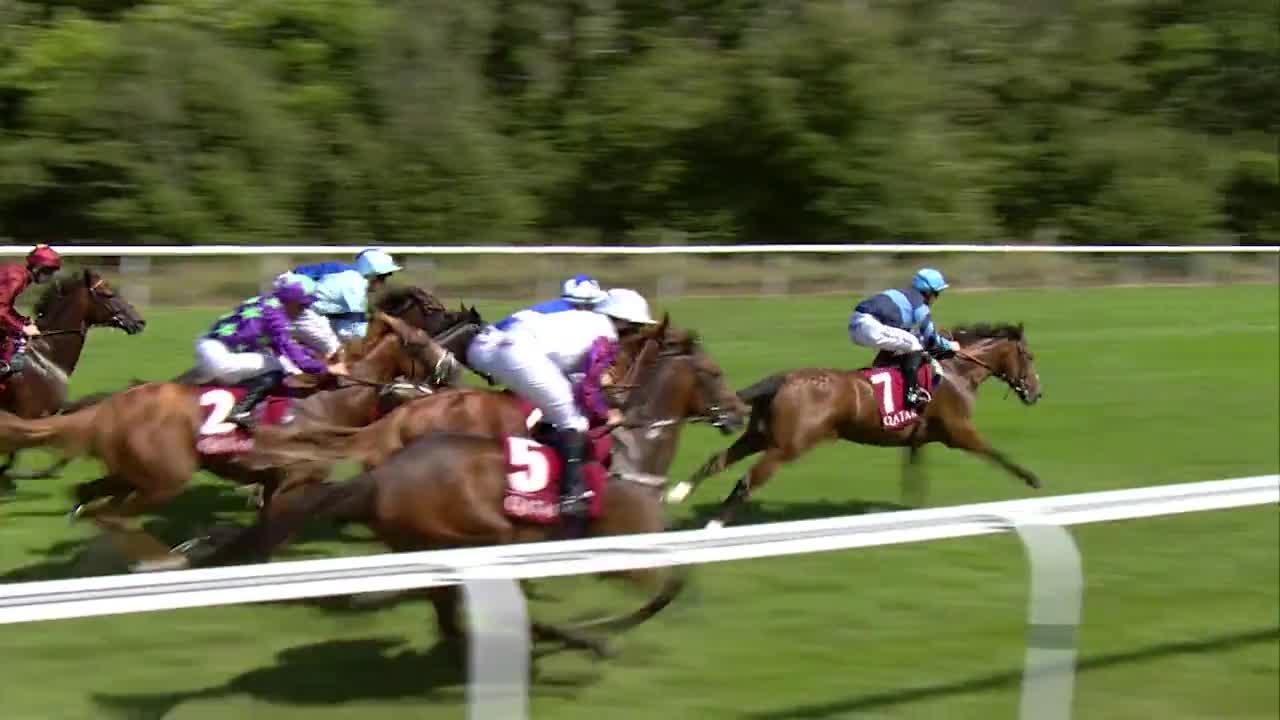 Dark Vision, winner of the Group two Vintage Stakes at Goodwood, has been among Johnston's most exciting winners this season
"It [the record] means a lot. I've always been happy to accept that the trainers' championship is decided on prize-money, even though I think I would have been 12-times champion if it was decided on winners," he says.
"Quality arguably matters more than quantity, too, but there is no getting away from it that all owners - big and small - are in this for winning.
"To us, it's very important to win more races than anybody else and we've done that through unprecedented consistency. All yards have peaks and troughs, but we have less troughs than anybody else and we have managed to sustain these high numbers every year now for 20-odd years."
Johnston has trained more than 100 winners for 25 successive seasons and, with 175 already on the board this year, is on course to beat his best haul of 221, achieved in 2009.
Richard Fahey, Richard Hannon Jr and John Gosden are the only other trainers to have accumulated three figures in 2018 but are lagging way behind him.
He is indebted to many, not least the horses, who he perhaps admires in a different way to some.
"I don't know if it's a factor in the success we've had but I love racehorses for their function," he says. "I love working with animals and if I didn't work with racehorses then I'd work with other kind of horses, and if I didn't work with horses at all I'd work with cattle or greyhounds, as I have done briefly as a hobby.
"I love to look at beef cattle, I love to look at racehorses, greyhounds, sheepdogs. I just marvel at how they've evolved for a function and that's where I get most out of a horse.
"I'm not one of those people who try to impart human characteristics on them and say 'it's a very intelligent horse' or an 'he's an affectionate horse' or " 'he's got a personality', I don't think any of those things.
"I'm delighted to be thrilled with just how magnificent they are as athletes. Clearly, they are the ultimate living athlete, that's the thrill I get.
"And because I don't put human characteristics on them, the ones I remember most are the best ones, and those that won the most races."
When it comes to recalling prolific winners, Johnston is spoilt for choice. Star Rider and Branston Abby arrived at his door early in his career and each won 22 races for him in Britain, while hallowed names such as Double Trigger, Sennockian Star, Watersmeet, Double Blue, Yavana's Pace, Bandari, Ashgore, Riberac and Eastern Aria also became regular faces in the winner's enclosure.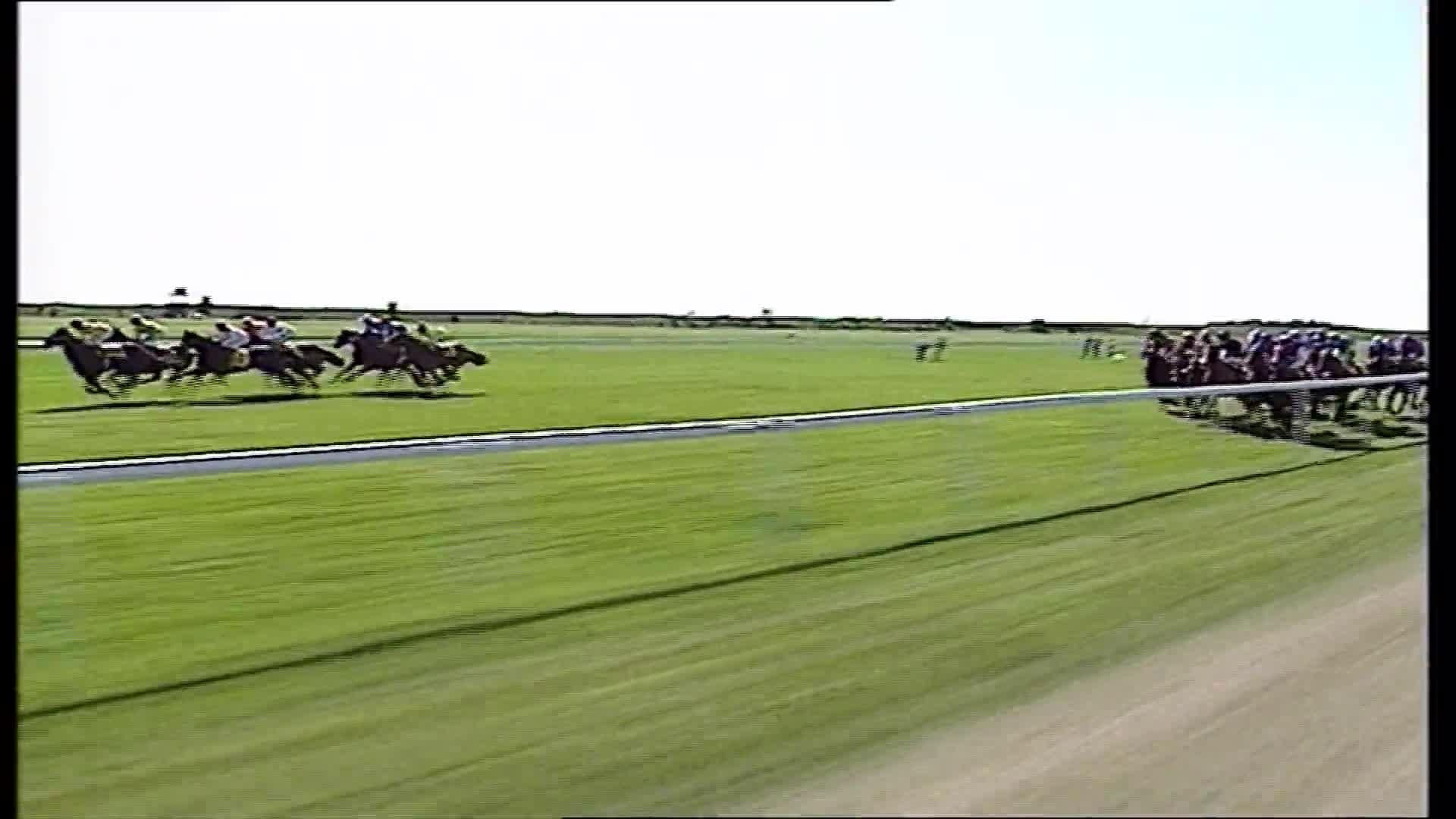 There is a common conception that Johnston must work his horses hard at home to achieve such success but the opposite is true.
"I'm a huge believer in galloping them for money," he says. "I would rather see them run on a racecourse and gallop there, than gallop them at home.
"I don't need to know how good they are before they go to the races. I just need to know they are fit to do their best and then we will find out how good they are on the racecourse."
He has trained champions, such as Attraction, Mister Baileys, Double Trigger, Royal Rebel and Shamardal, but perhaps fewer than you would expect given the thousands that have passed through his hands.
Some even regard him as something of a flat-track bully, but he prides himself on getting the most out of every horse available to him.
"The same also applied to Richard Hannon [Sr] in that some people would have tried to belittle the numbers and said they were not as important as the quality, but to my mind you've got to do both," he says.
"Certainly, if I was an owner, I wouldn't want my horse in a yard where the chances of it never running, never mind winning, were fairly high and that does apply to a lot of yards. It could not be said of Richard Hannon and it couldn't be said about us."
In common with his horses, Johnston never rests idle for long. He is invigorated by the challenge of exploring fresh angles.
Asked if this has caused him to make many mistakes along the way, he says swiftly: "Thousands. Right up to this day, one of the things about me is that I'm always looking at new ideas and always looking to change things.
"For every new thing we bring to the industry, that people see, there's half a dozen that we've tried and they've gone wrong. If you don't try, you don't succeed. I'm always looking, always thinking about it. Most of the things are trial and error."
There was not much trial, or error, when it came to training Shamardal, the champion two-year-old of 2004, or Attraction, the freakish filly who soared to the top despite her ungainly running style.
He says the former has been the best he has trained, with the latter giving him his proudest days.
"People look at the going, track, distance, jockey and so on but the most important thing is the opposition," Johnston said. "But absolutely throughout the time I trained Shamardal, I never considered the opposition because when you've got a horse like him the opposition is of no concern.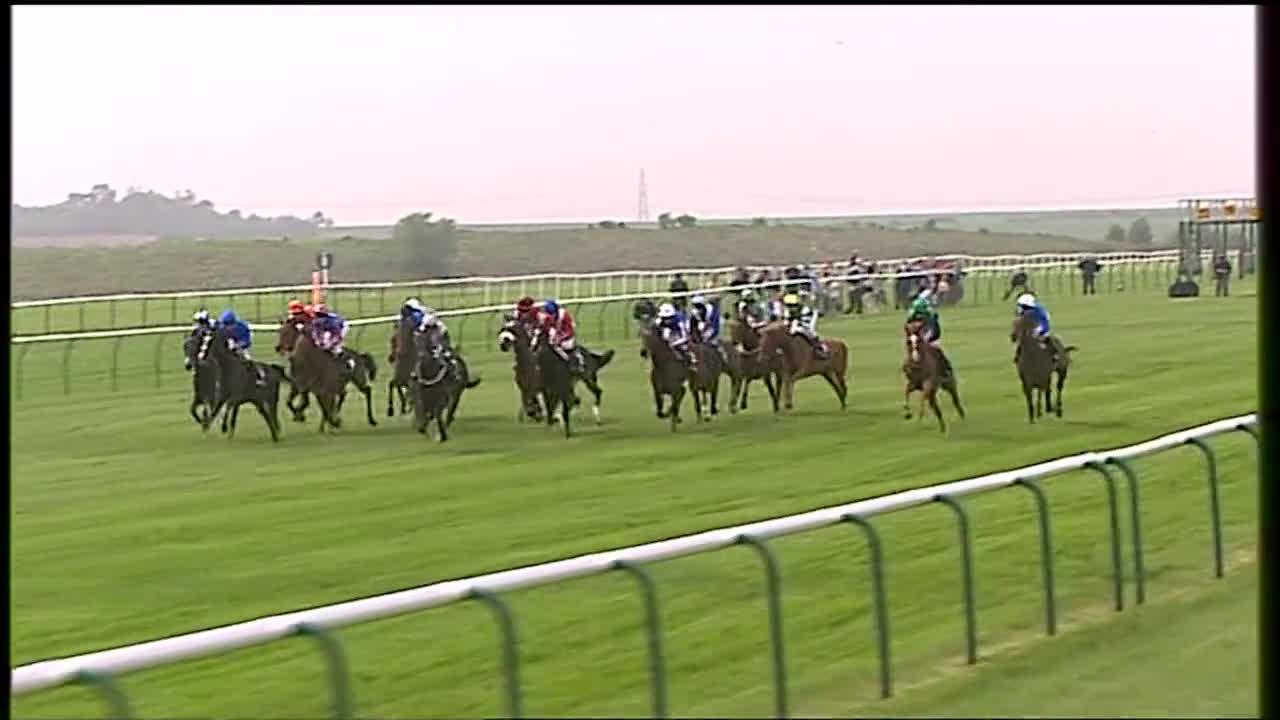 Attraction, winner of the 1,000 Guineas in 2004, holds a special place in Johnston's heart
"All you are concerned about is can I produce him at his best - because if he's at his best nothing can beat him. The dream is to find another one.
"When I had Attraction I thought I'd never have a horse as good again, but when she was a three-year-old Shamardal was already in the yard. I've had great horses since but nothing like him: something that is simply better than all the rest."
Turning his mind to Attraction, he said: "She would be the horse I'm far and away the most proud of because she had conformational issues and soundness issues as a result.
"In spite of that, she won five Group Ones. That was mostly down to her genes and her desire to run, but some of it was down to training. We took the chances and we did the right things with her."
But Johnston does not dwell in the past. He has no need to. He's been there, done that, but is still buying the T-shirts.
Somewhere out there on the internet, not Teletext, there might be someone reading this hoping to one day emulate him. What advice would he give them?
"Probably the same advice I was given - don't do it!" he says. "And if they went ahead and did it then that are probably the right person for the job."